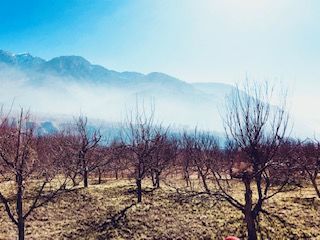 Some trips are very close to your heart and this trip is one of those. My husband took me on a surprise trip to Shimla in December 2018. We took a Volvo from Mandi House, New Delhi and it took us 9 hours to reach Shimla.
Mind you most of hotels are on Mall road and you have to take an elevator to reach there and this elevator is operational from 9:30 am to 10 at night. Unfortunately we arrived in Shimla at 7 in the morning. We hired a coolie and walked (or I must say trekked) to mall road. It was exhausting i must say and I realised how low stamina I have.
We checked in Bridgeview Regency at 12 pm, we settled down in our suite which had a spectacular view. The hotel is decent and has nice rooms though I must say it lacks lot of basic amenities.