An upcoming term break in the second year of my MBA had me making holiday plans with my friends for a trip down the old Kasol-Tosh-Kheerganga route. An unexpectedly severe rainy season, however, caused flooding in those parts of the Himachal, throwing our plans into disarray. I then happened to chance upon a post on a travel page on Facebook, with beautiful pictures of a trek near Dharamshala. A quick enquiry told us that the weather in these parts was much better compared to the rest of Himachal Pradesh and we packed our bags and set off, with nothing booked but our flights to and from Delhi.
The town of Dharamshala has a unique atmosphere of piousness mixed with a more evident party culture, which attracts travellers across generations. We checked into a cute little AirBnb and were warmly welcomed by our incredibly handsome host. Later over a pot of traditional Lahori hookah we learned that he was a former model and he had been engaged to Mallika Sherawat, after winning the show "The Bachelor India". However, he gave up the all glitz and glamour of Bollywood for a simple life back home in the mountains, with his childhood sweetheart.
With no set itinerary in place, we spent a day crossing the typical touristy places off our list, including the Dalai Lama temple, the church of St.John's and nearby waterfalls. The majesty of the world's highest cricket stadium impressed even a non-cricket fan like me.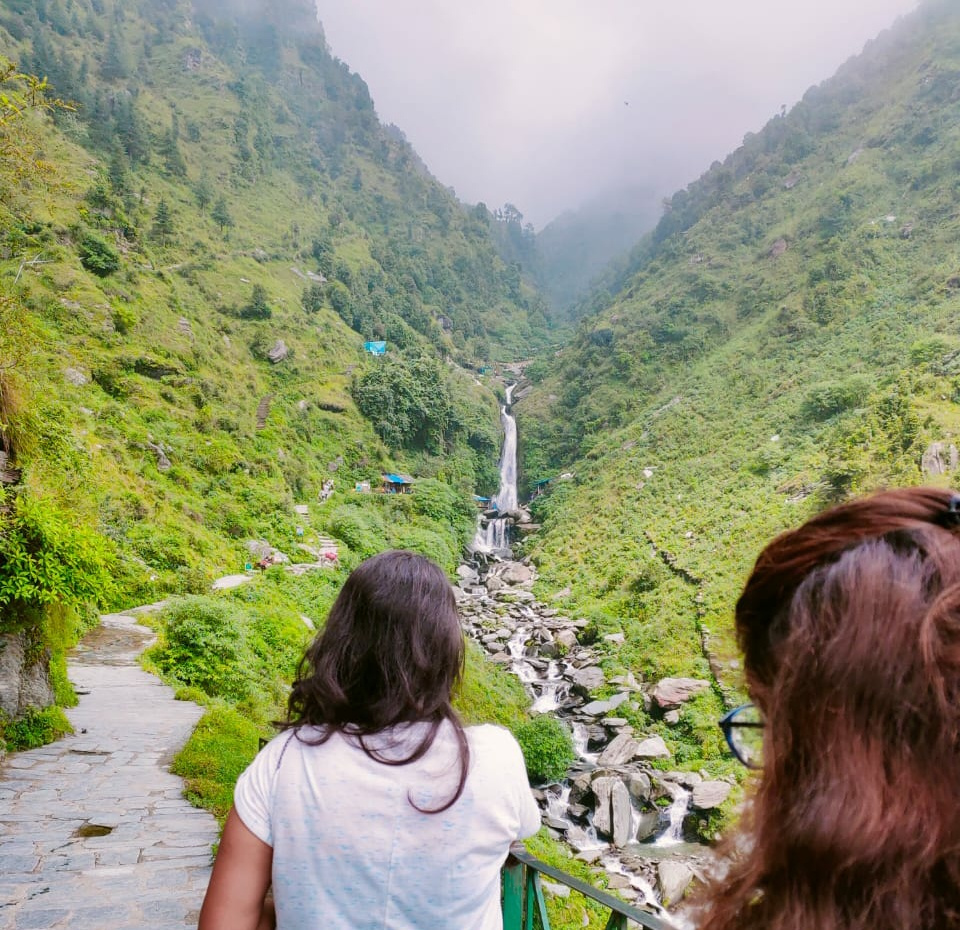 The green, misty mountains called out, as if urging us to go higher with a promise of something sweeter up there. We heard of Dharamkot, a small hamlet about an hour's drive from Dharamshala, and it seemed to be the answer to our search for tranquillity (and the legendary Himalayan sandwiches we tried unsuccessfully to get in Dharamshala). Our cab to Dharamkot dropped us off when the mountain road ended abruptly in the middle of nowhere and we headed off along the only path which showed signs of possible human habitation up ahead.
It was a tiring walk to the back-packers hostel where we would be staying for the rest of the week, but it was something we quickly had to get accustomed to. From there on out, the rest of our trip was to be covered on foot, as the town is inaccessible by vehicle. Our hostel, with a view to kill for, came at a throw-away price of Rs250 per night per bed and was occupied by people from various countries, with hardly any Indians in sight. We quickly realized that these foreigners are the main occupants of Dharamkot, and they stay there for months at a time, enjoying the quiet life.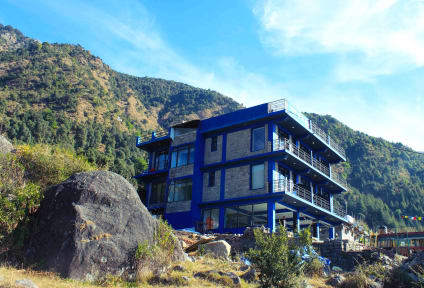 At first sight, you could be forgiven for thinking the entire town of Dharamkot consists of just one road, spanning a radius of less than half a kilometre. However, we were pleasantly surprised by the number of cafes packed along that long winding road, each well-stocked with books and board games.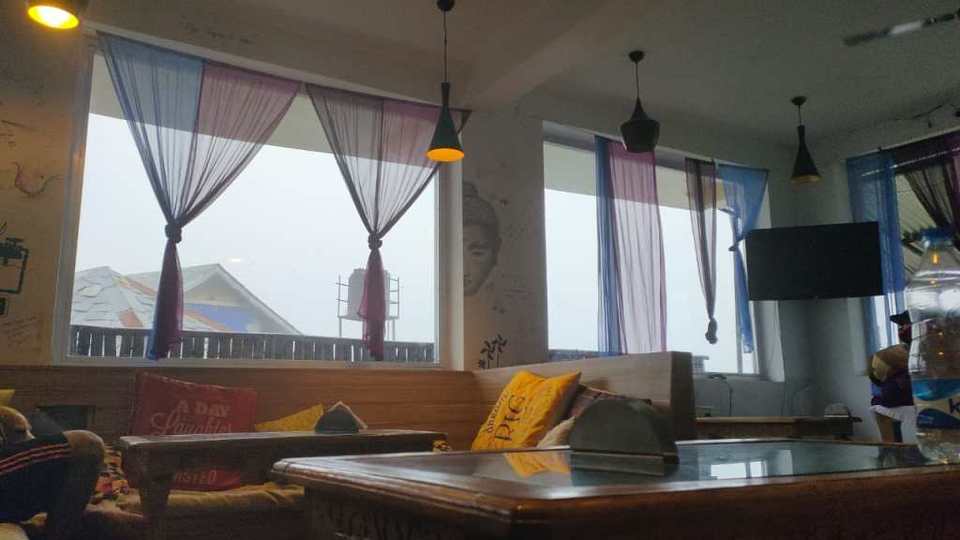 As we explored the town more over the week, we kept discovering new cafes along remote trails, each more far-flung than the other. And every café was occupied by travellers sipping chai, reading and just enjoying the stunning views you cannot escape from in Dharamkot. The atmosphere in each cafe is so social and the people are so friendly that within two hours of stepping foot into Dharamkot, we were playing carrom with an Israeli girl, who had come to India to master yoga.
If you're looking for an action-packed vacation, let me warn you! There isn't much of that here, unless you decide to explore the plethora of nearby treks. But what you will find in Dharamkot is peace, serenity and all other synonyms you can use for the word. The place sparked in us a thrill of discovery, as you have no idea what you will stumble across next. It could be a foreigner meditating on a rock or a monk in a humble hut, miles away from civilization, if the nomadic town could indeed be called one .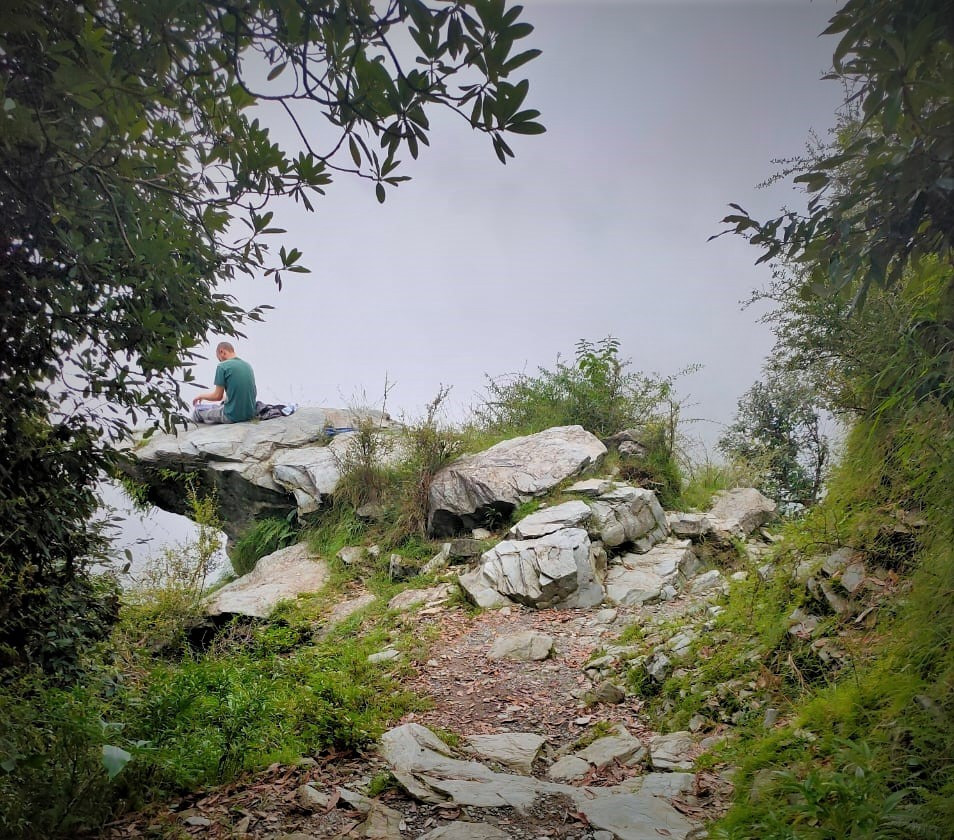 We spent a week in Dharamkot, hiking up the mountains, eating sandwiches, reading and playing board games. In the evenings, the cafes would come alive with musical talent; performers earning their living through their art. The entire town, in fact, is filled with artists trying to make a living off their talent. You will see posters for Yoga classes, dances lessons, guitar lessons and every other art form you can think of. Teach what you're good at and make enough money to continue living the simple life. Sounds like the dream, yeah?
The food in this place deserves a special mention. With Italian, Chinese, Lebonese and Israeli cuisines available, you will be spoiled for choice. The Bhagsu cake, a local specialty with layers of caramel and chocolate, is named after the nearby Bhagsu waterfall and won my heart instantly. Incidentally, a day's visit to Bhagsu Falls and the hike up is worth it for the beauty of the waterfall. While you're there, an evening of shopping and walking along the crowded streets of McLeodganj will make you appreciate the serenity of Dharamkot more.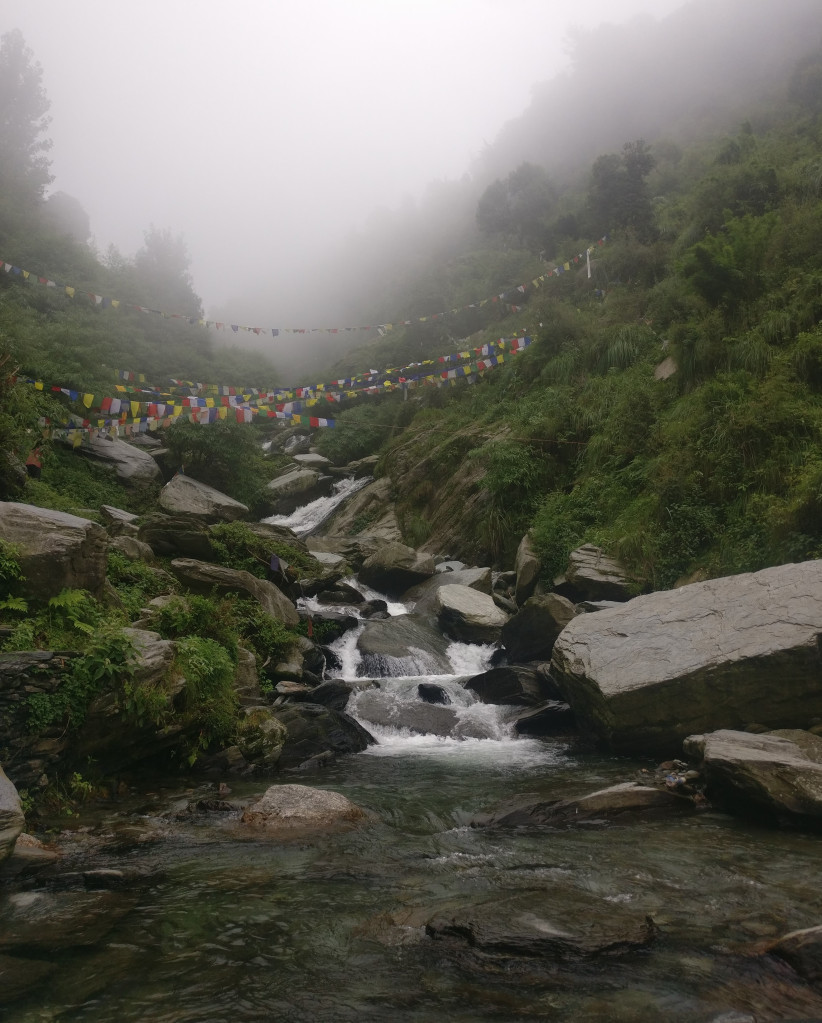 A hunger-driven search for food late one night had us following a light in the distance, to what Google maps said was a cafe. Our trepidation, when we saw that we had to cross a waterfall in the dark to reach it, could only be rivalled by our hunger. What we saw there had us stunned. If an empty café at 11PM, at least a kilometre away from the nearest dwelling, is not enough to freak you out, the décor will do the trick. The cafe resembled a cave where dark magic was practised, with a huge mound in the middle, with candles and incense sticks and large, old dream-catchers hanging around. To this day, we're unsure whether it was just the décor or if there really was something sinister about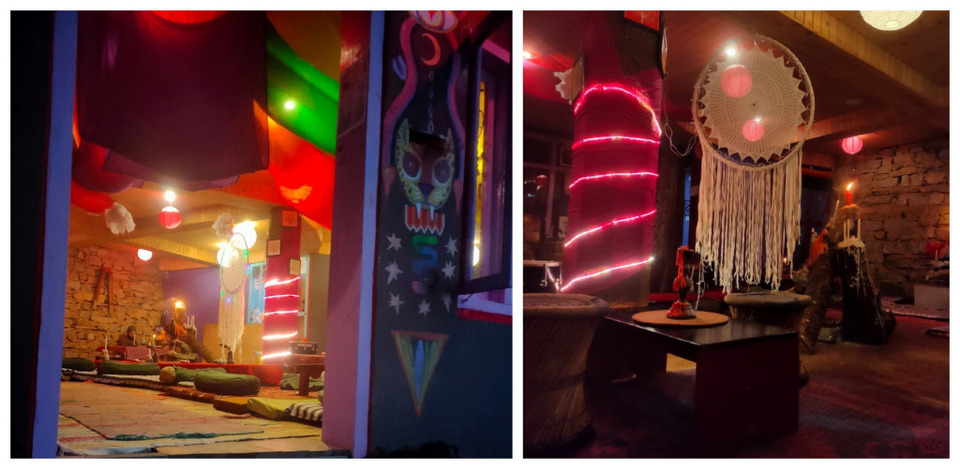 To sum up, Dharamkot was a trip which left me with a multitude of new experiences and the memories of a lifetime. Back in college, when people laughed at how we'd spent an entire week in one place, I just smiled. Each day there was a unique experience, with different things to do, cuisines to try and people to meet.