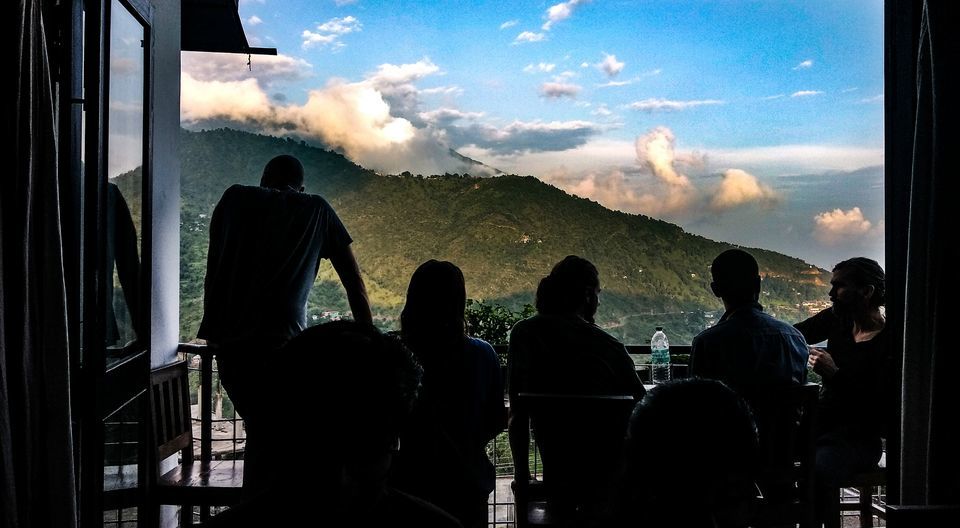 The forecast had said 'Thunderstorms' for the entire week. So I wasn't really sure whether I could actually fly to Dharamsala. But luckily the flight wasn't cancelled and within an hour's time I could see the lush green Kangra Valley down below as the flight prepared for touch down at the Gaggal Airport.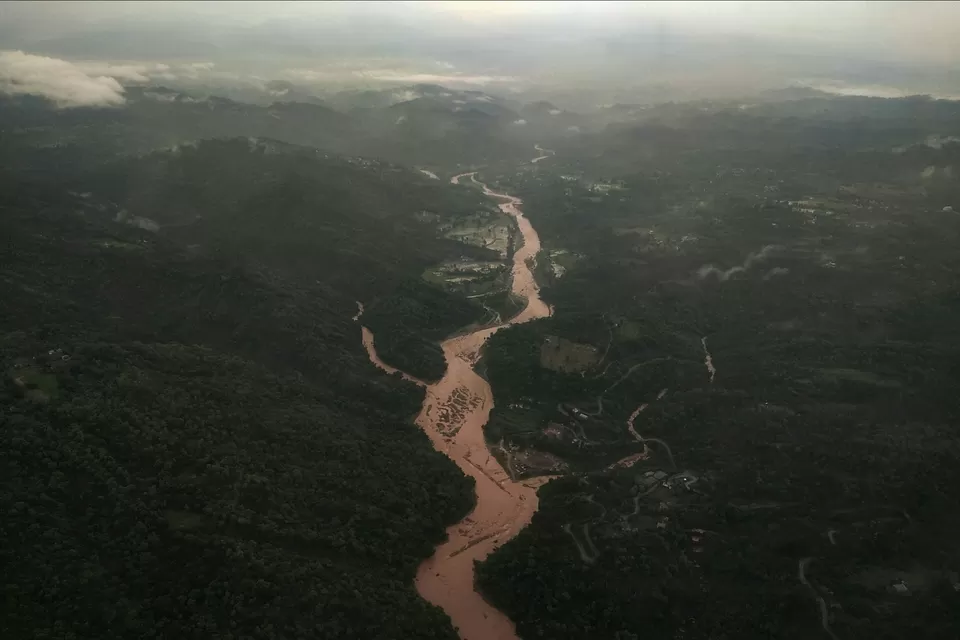 I had already arranged a cab beforehand which took me to a few places that were there in my checklist for this trip. I Started with the Kangra Fort.
The Kangra Fort is located 20 kilometers from the town of Dharamsala on the outskirts of the town of Kangra. The fort was built by the royal Rajput family of the Kangra State. It is the largest fort in the Himalayas and probably the oldest dated fort in India.
You can Google the history if you want. The location is absolutely scenic offering amazing views of the Kangra Valley.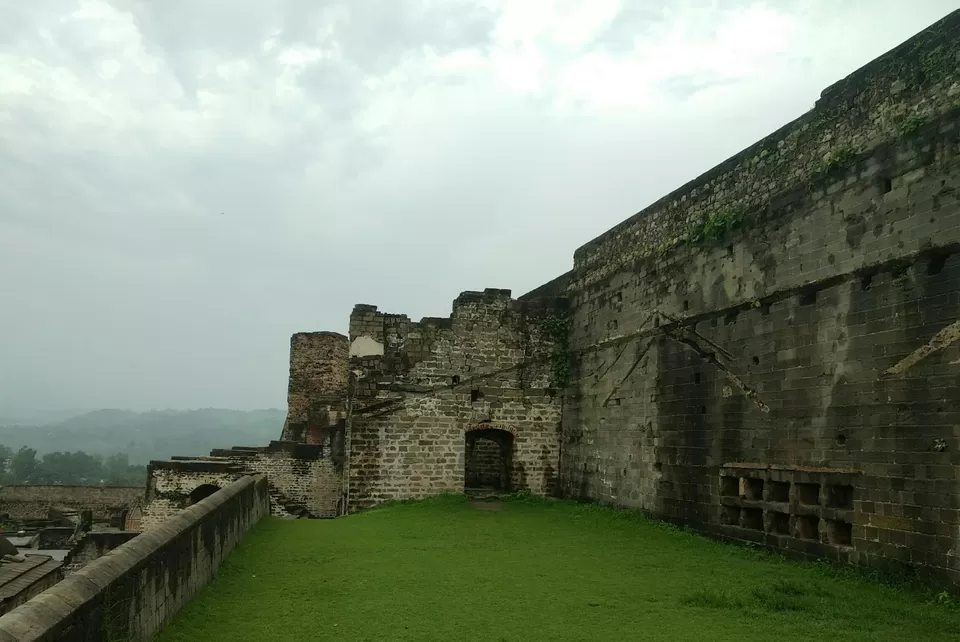 This fort has been subjected to countless attacks and almost all rulers who ever walked the land of India tried to take the Kangra Fort under their control as it was said: 'He who holds the Kangra fort, holds the hills.' It withstood 52 attacks but crumbled to Nature's wrath. Barring the crowd, I had nothing to be disappointed about after visiting this place. It's truly worth a visit.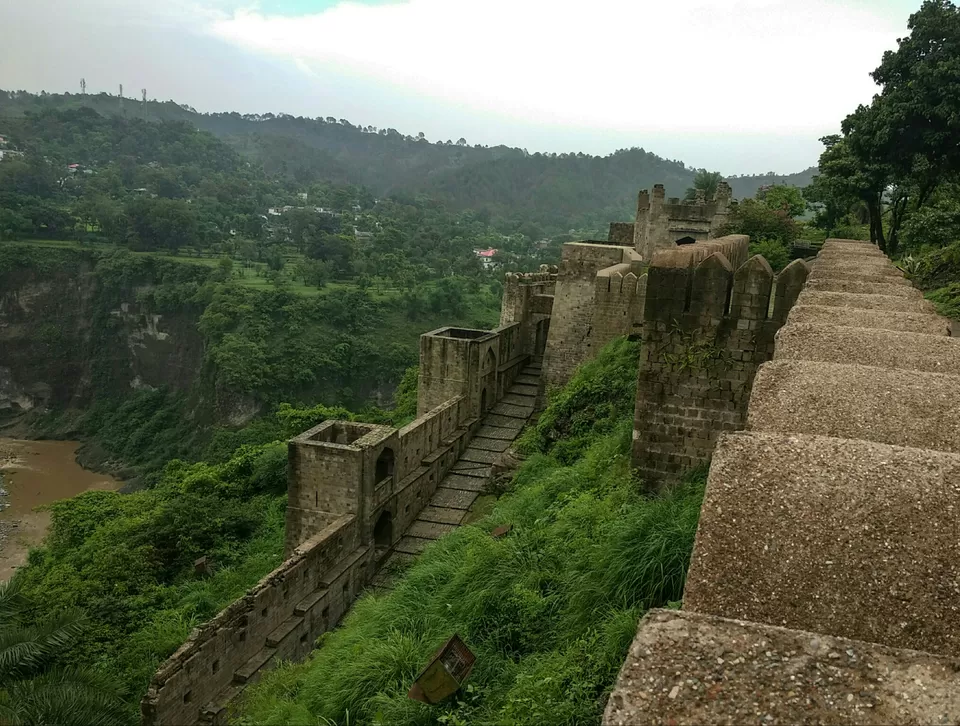 I had an extremely tight schedule, otherwise I would have visited the Masroor Rock Cut Temples, also known as the 'Himalayan pyramids' before heading for Dharamkot. According to the local myths, the Pandavas spent a long period of time here in this temple premise during their exile. It is also considered as a possible contender as a UNESCO World Heritage Site. Also I had planned a stop at the Dharamsala Cricket Stadium because from that very day when I saw this stadium on television, I had this wish of watching a match in this stadium. Couldn't watch a match in this stadium, but thanks to the Himachal Pradesh Cricket Association that they have kept the doors of the stadium open even for travellers. The Dhauladhar Range was not visible in the background because of the weather conditions, but undoubtedly this stadium is the most beautiful one in India.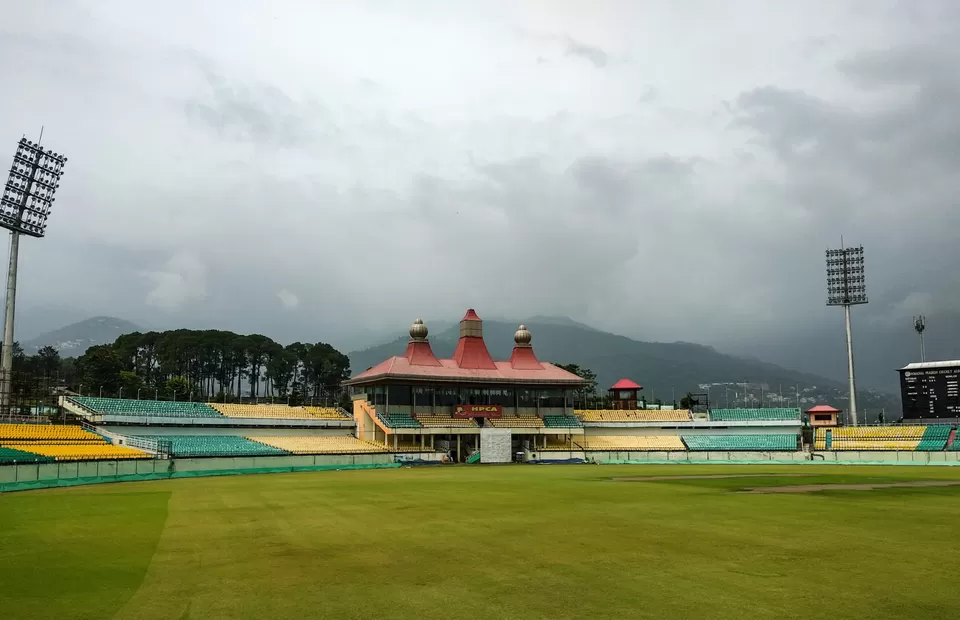 I resumed my journey towards Dharamkot after spending some time in the Dharamsala Stadium. The cab passed through the busy, crowded streets of Dharamsala and Mcleodganj. There is a chaos all around, but a happy chaos.
Dharamshala is the second winter capital of Himachal Pradesh. It was formerly known as Bhagsu. And McLeod Ganj is a suburb of Dharamsala. It is known as "Little Lhasa" because of its large population of Tibetans. The Dalai Lama's residence and the headquarters of the Tibetan government in exile is in McLeod Ganj.
It takes around half an hour to reach the Dharamkot village center from Dharamsala depending on the traffic. The Dharamkot village was love at first sight.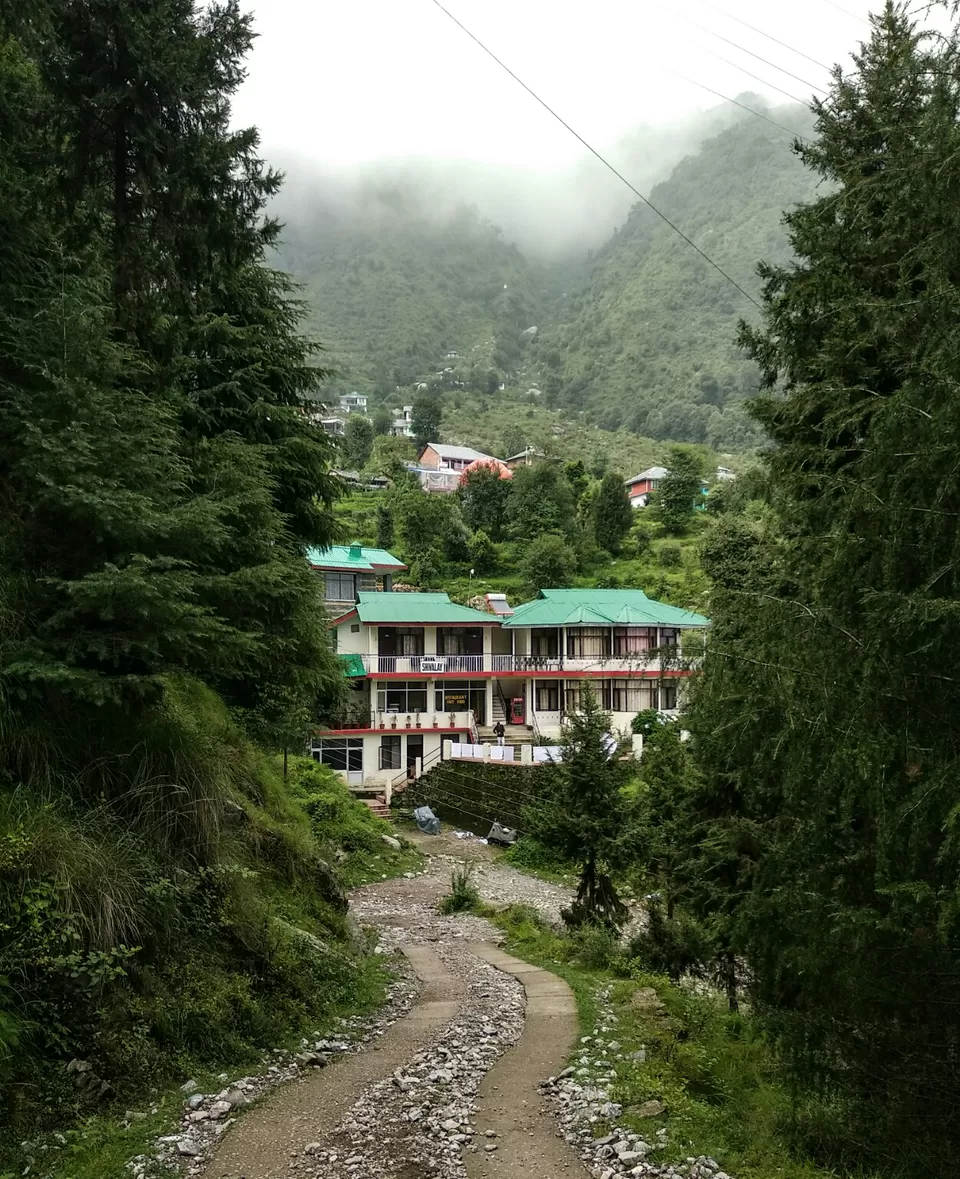 The interiors of the village doesn't have any roads where vehicles could ply. There is a trail sort of which ends where there's a very famous cafe called "Trek and Dine". And near Trek and Dine there is a sign which says "Flügler's Hostel". And that's where I was headed.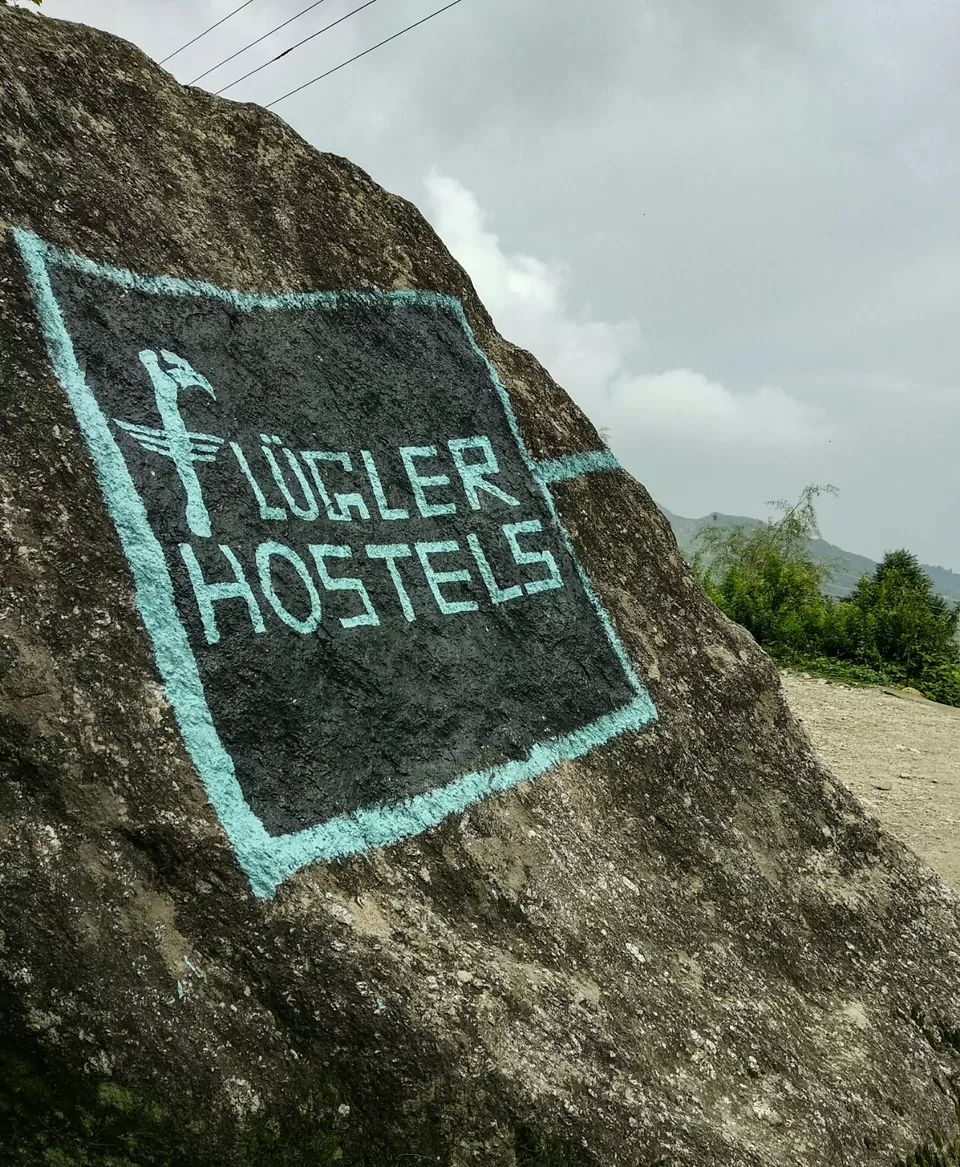 I got lost in the way after Trek and Dine and I was headed towards the trail that would take me to Bhagsu. Fortunately my dear friend came to my rescue. I was absolutely delighted to meet everyone and a few of them I was meeting for the first time. I checked in!
This was the first time I was staying in a hostel, and there was no doubt that I was pretty excited. But the vibe there in Flügler's hostel was something extraordinary. It felt like a home away from home, the strangers felt like family and soon we were jamming in the cafe with people from all across the globe. Silver was the star of the evening with her stand out performances. Andeline was no less.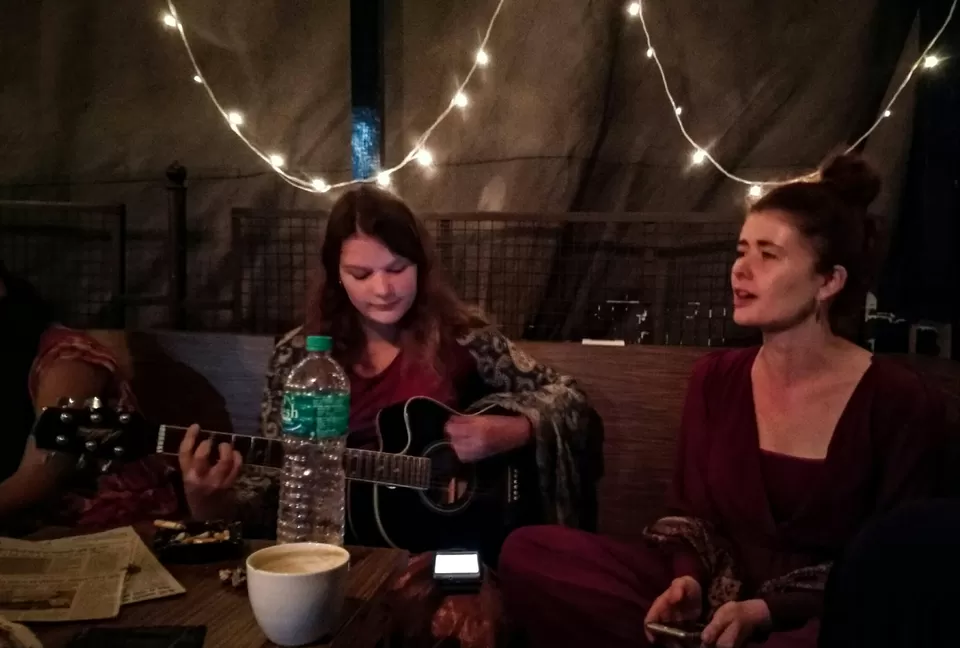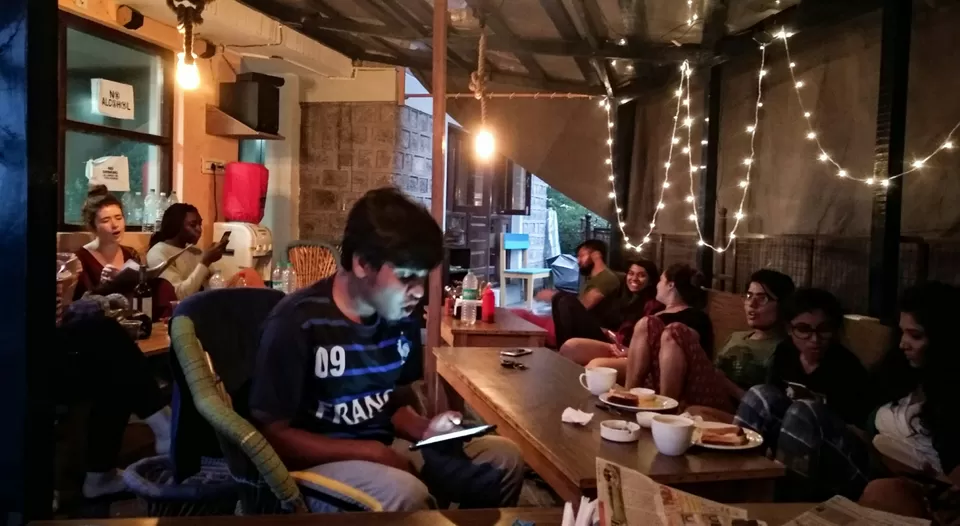 We could breathe the fresh air of the mountains, we could soothe our ears with music and we could satisfy our souls with happiness all around. What more do you really want?!
At times you desperately want to freeze time but you can't. We stayed up late that night. And while we were sitting in the balcony humming this tune and that, it started raining heavily. Outside it was pitch dark, only the outline of the mountains could be seen. The sound of the rain created a song of its own.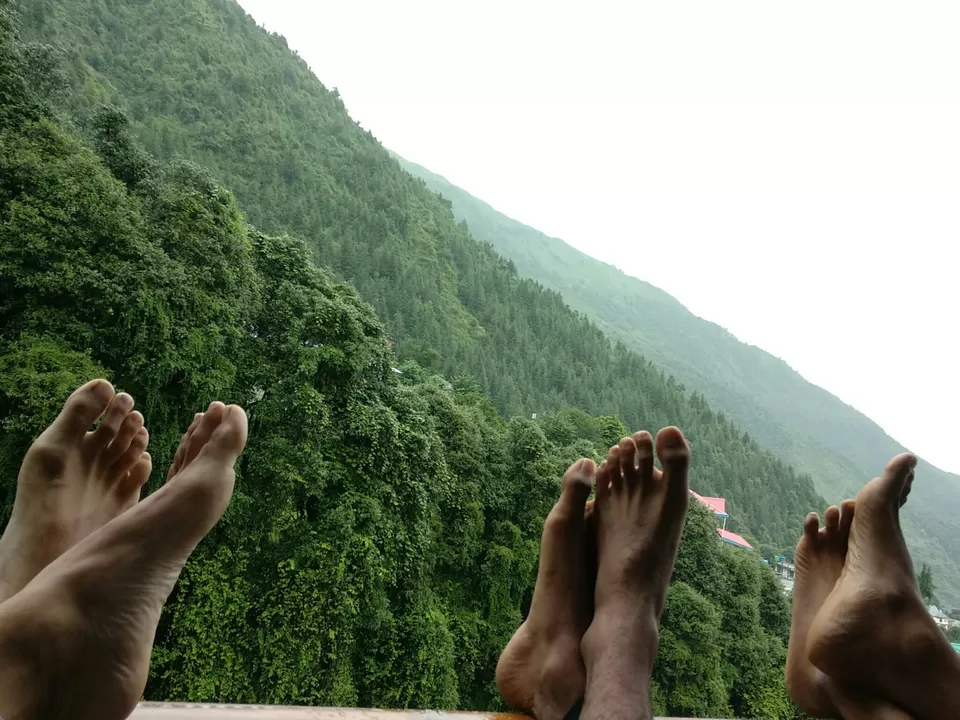 After some lovely jam sessions and a wholesome breakfast, we geared up for some action. We started hiking towards the lesser known Dharamkot Waterfalls. Even we got to know about this waterfall from one of the travellers staying with us. The trail is the same up to the Gallu Devi temple. From here one trail goes towards Triund and the other to Dharamkot falls.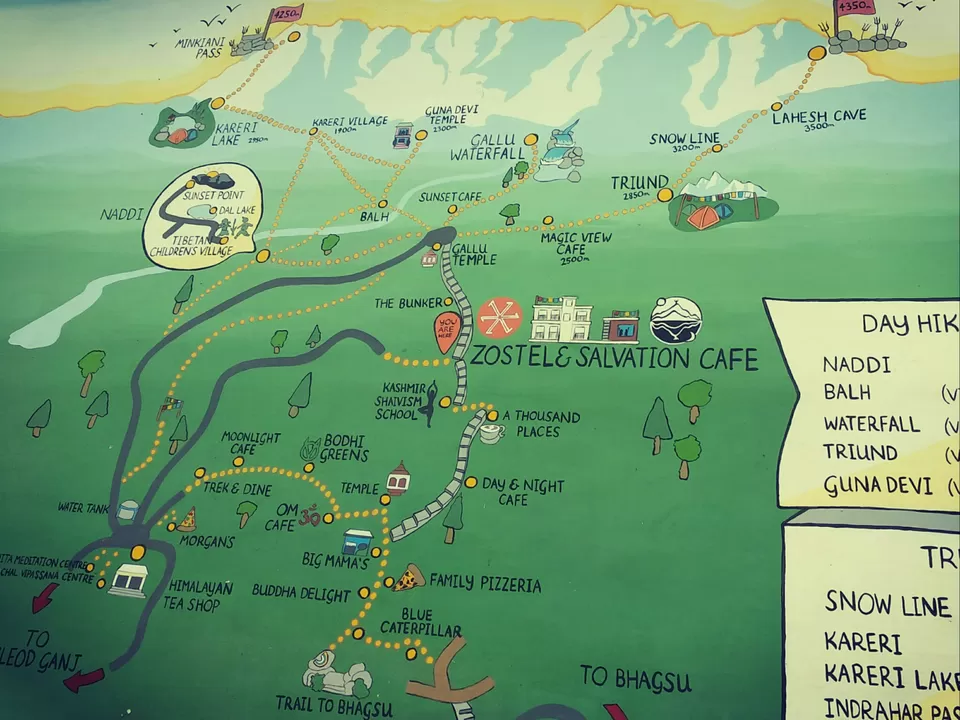 But somehow we got lost on the way to Gallu Temple. I still don't have a clue how we managed this extraordinary feat. As long as we were in the right track, we came across quite a few cafes which I plan to visit the next time I visit Dharamkot. In one of those cafes I met this cute little friend.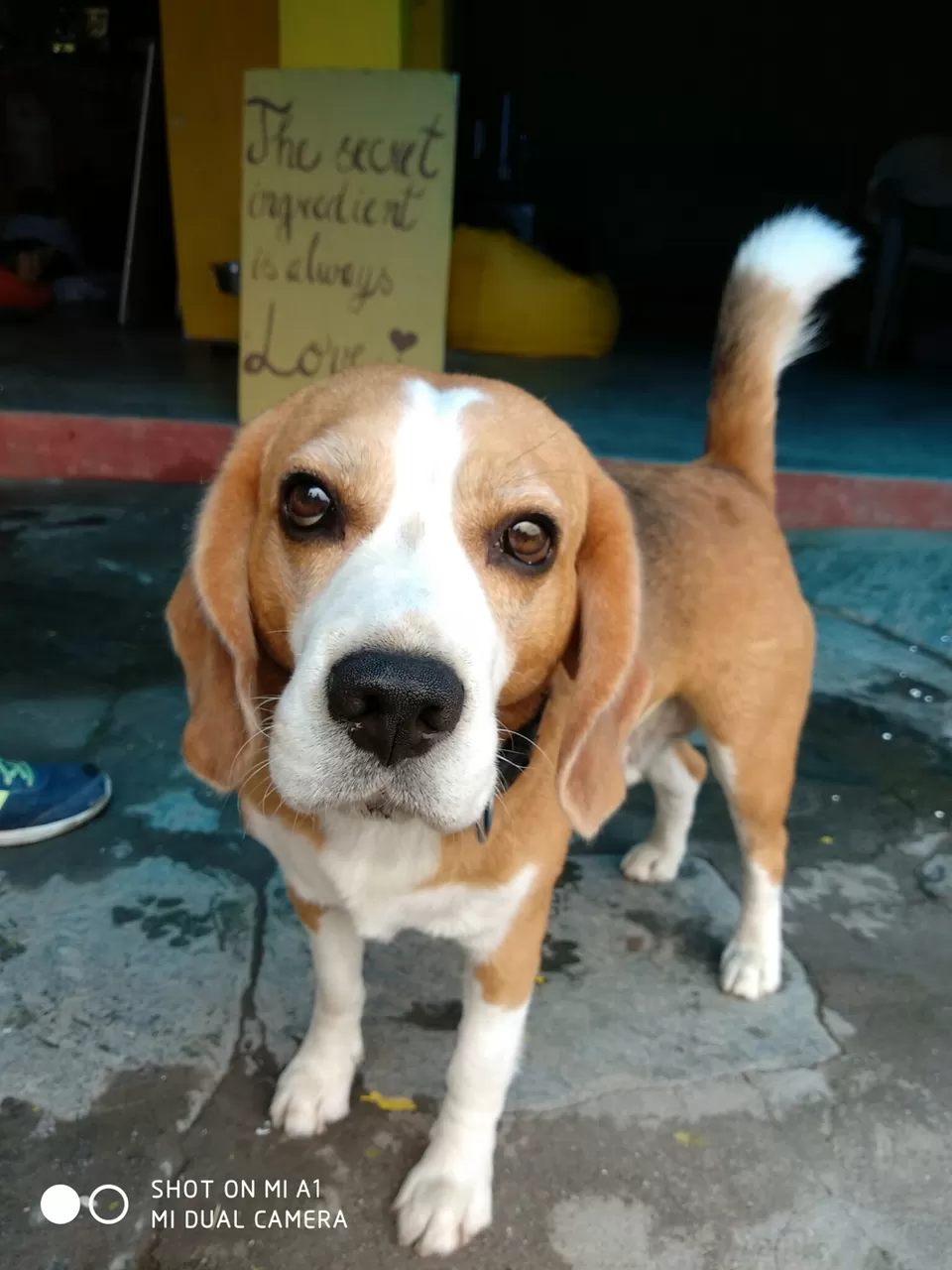 And this was probably the place from where we lost track. The view of the entire Dharamkot village from here was absolutely amazing.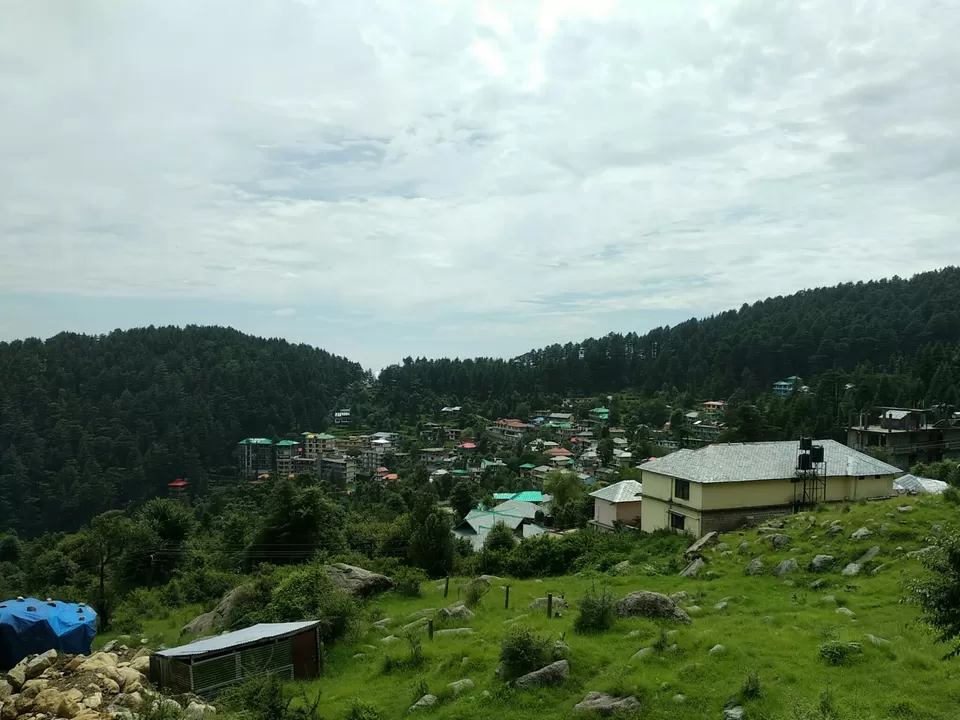 However, us getting lost in the middle acted as a catalyst for my friend who then made significant efforts to rescue us from this uncalled for situation. He made us climb rocks,crawl through bushes, follow pipelines laid on the ground. He definitely had a purpose in mind and much to the surprise of everyone, we actually found ourselves standing in the middle of a proper trail. But unfortunately that road was going towards Triund. So it meant that we had to walk down again to the junction near Gallu Temple and set foot on the actual trail.
We lost a lot of time, but it was fun indeed. Also, I had taken a suicidal decision of hiking with slippers. I was literally struggling and was in desperate need of a break!!
The last lap was a little tricky. Because of the rains, the road was very slippery. Some stretches were quite steep and rocky as well. There was chance of toppling every now and then. Finally after an hour or so, we reached our destination. The place was quite, surrounded by mountains on all sides. The only sound being that of the waterfall. The water was in full flow and had created a plunge pool. Very few travellers, one small cafe - 'Waterfall Cafe' amidst lush green surroundings, that was all. The tranquility of the place got me. :)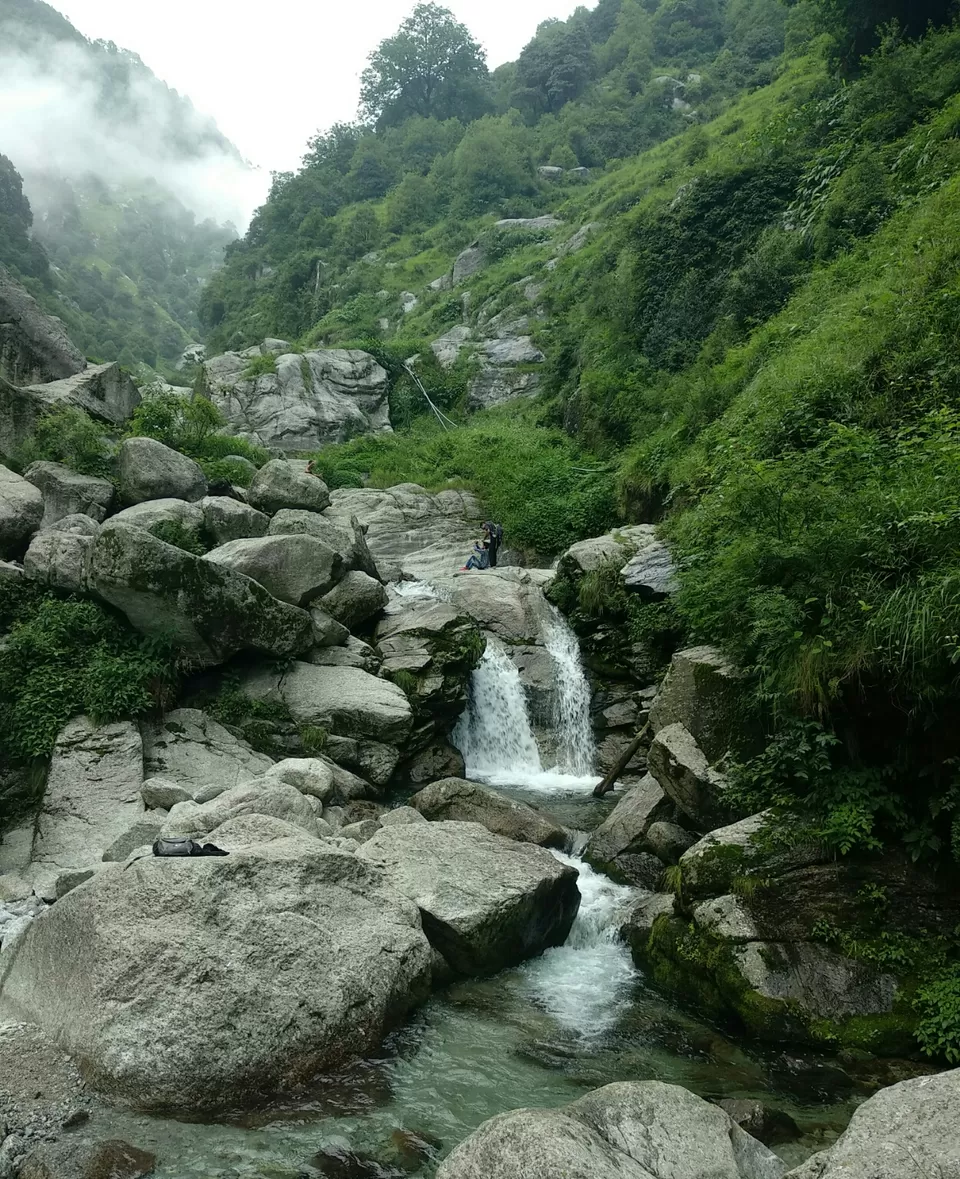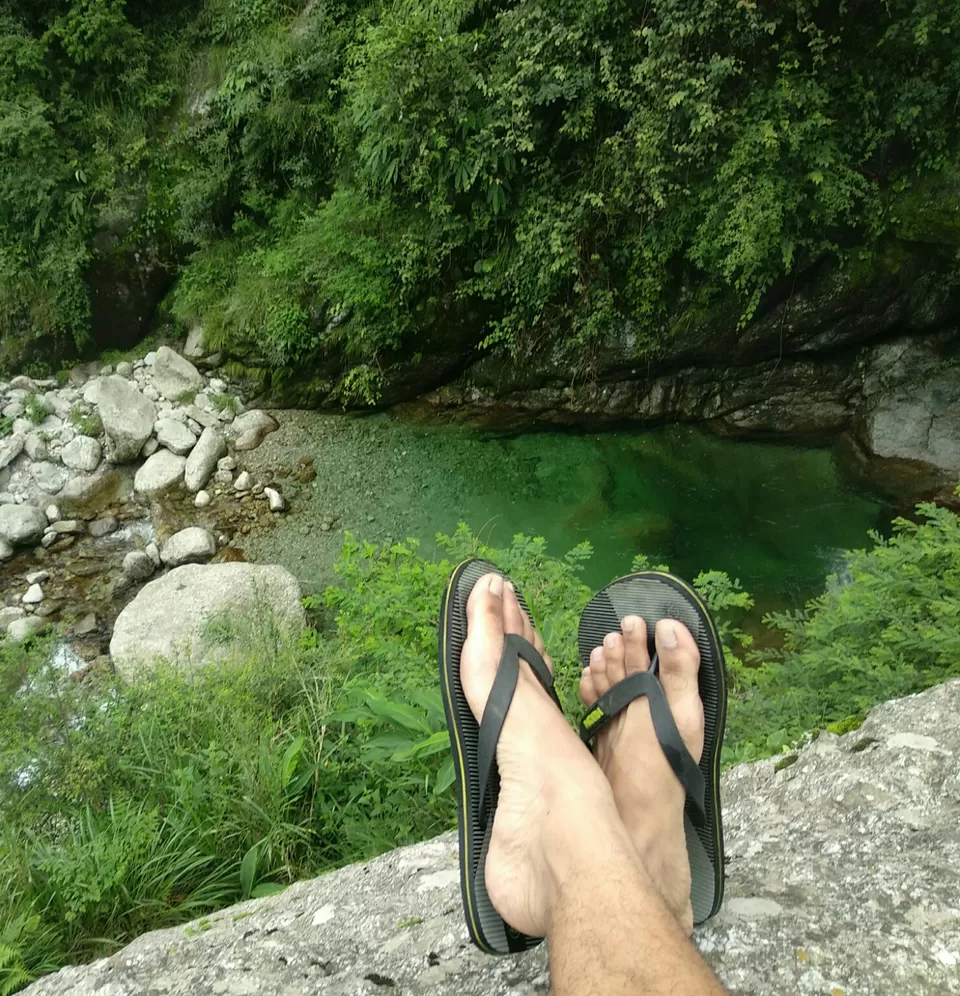 After some me time, I joined my friends. We couldn't resist any further to experience how it felt like to stand just underneath the gushing ice cold water. It was insanely cold out there. I could remember us shouting every now and then, but owing to the rush of blood we stayed there for long. No wonder the experience was fascinating but could have been lethal. Even after coming out of the water, getting ourselves dried we couldn't feel senses in the lower parts of our body for quite some time. Glad that we didn't go through hypothermia.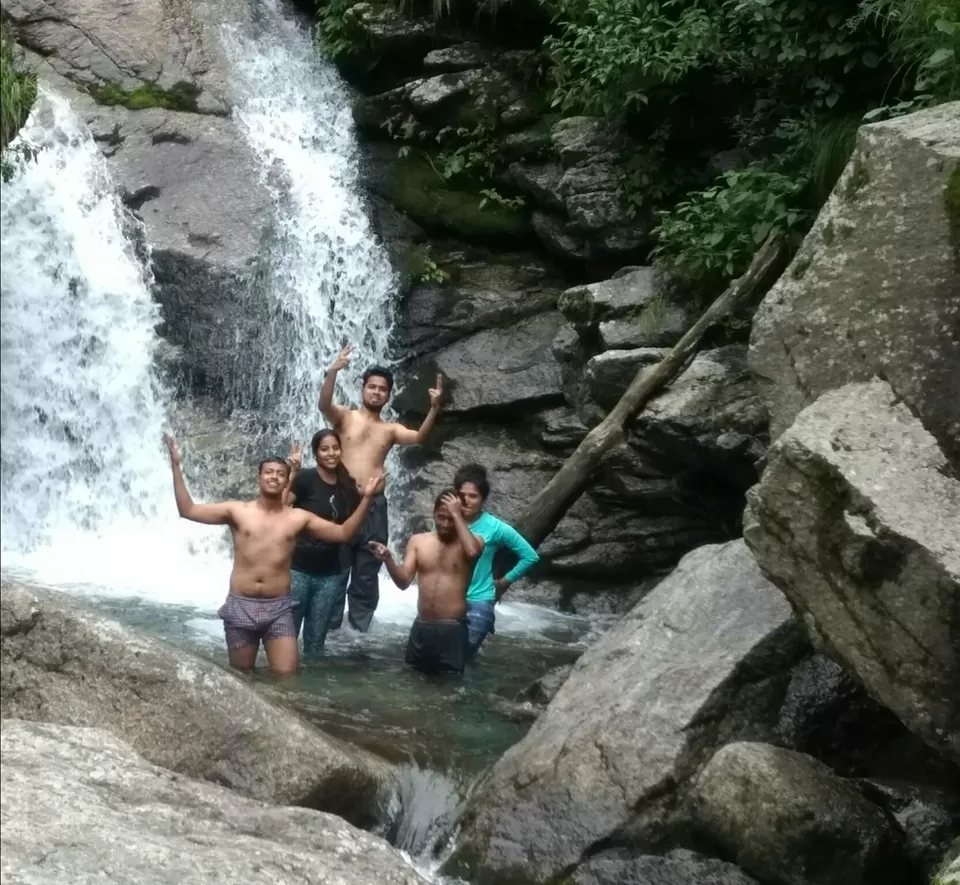 We treated ourselves well for achieving this remarkable feat with tea, hot chocolate and lots and lots of good food. Amazing thing about Himachal, even the tiniest of cafes serve amazing food.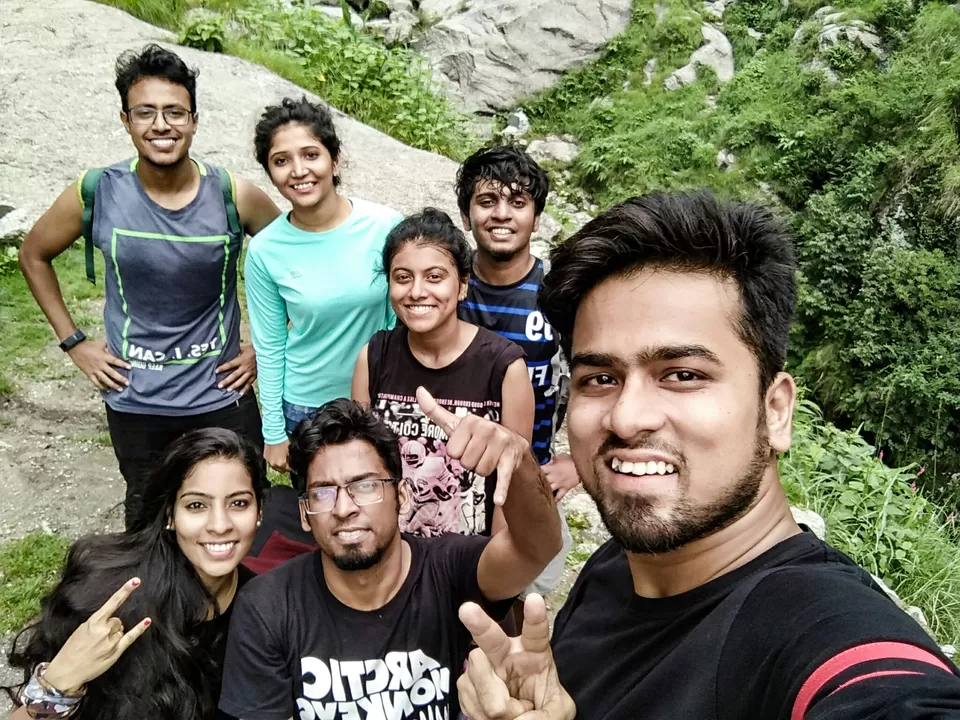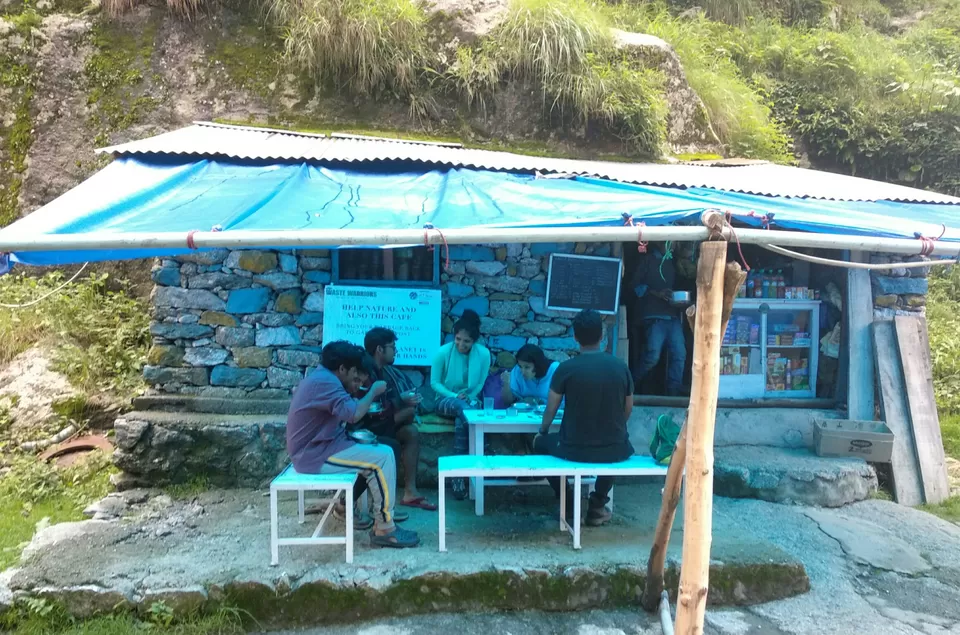 The way downhill was easy and we reached our hostel without getting ourselves lost again. Tired we were, but travellers shouldn't give up. After getting a little freshened up, we all headed for the central point of Dharamkot for some booze.
We checked into a cafe called 'Trek and Dine'. Do visit the place, they serve lovely pizza out there. The entire evening we chilled out, had some quality time over good food, good conversations and music.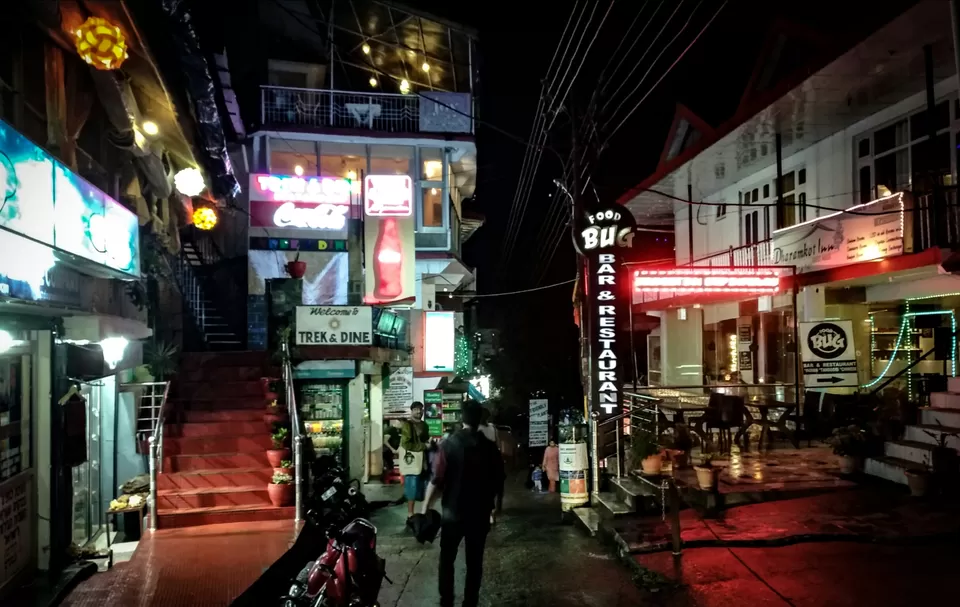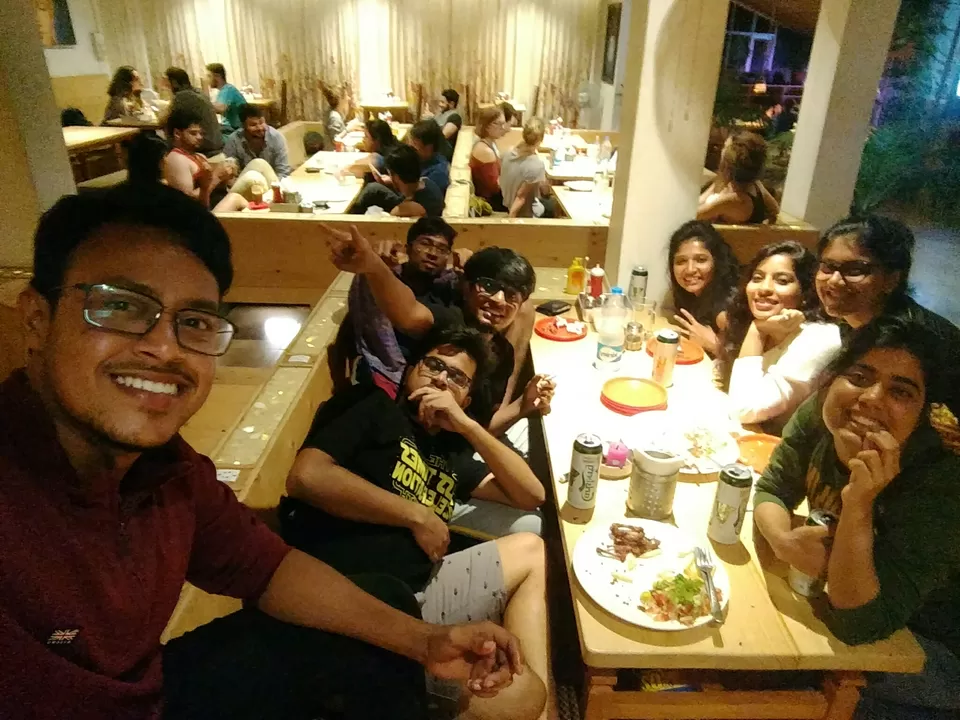 It was pretty late when we reached the hostel. Everyone had slept. The common area was shut down. So we had to create our own little space outside, underneath the stars, to get mountain high.
The final day we had kept for exploring a little bit of McLeodganj and Dharamsala. But the morning started on such a happy high that we stayed back in the hostel, had some amazing jam sessions with co-travellers, long conversations with the hostel owners. Also it was drizzling outside. So we couldn't manage to leave before afternoon.
The road leading to McLeodganj passed through Bhagsu and had a vibrant feel, with lots of curio shops, colorful cafes and activity centres. Our destination was the famous Shiva Cafe. But unfortunately the road to the cafe which passed through the Bhagsu falls was jam-packed since it was a weekend. We wanted a quiet setting before we could bid goodbye to Himachal. Change of plans as a result.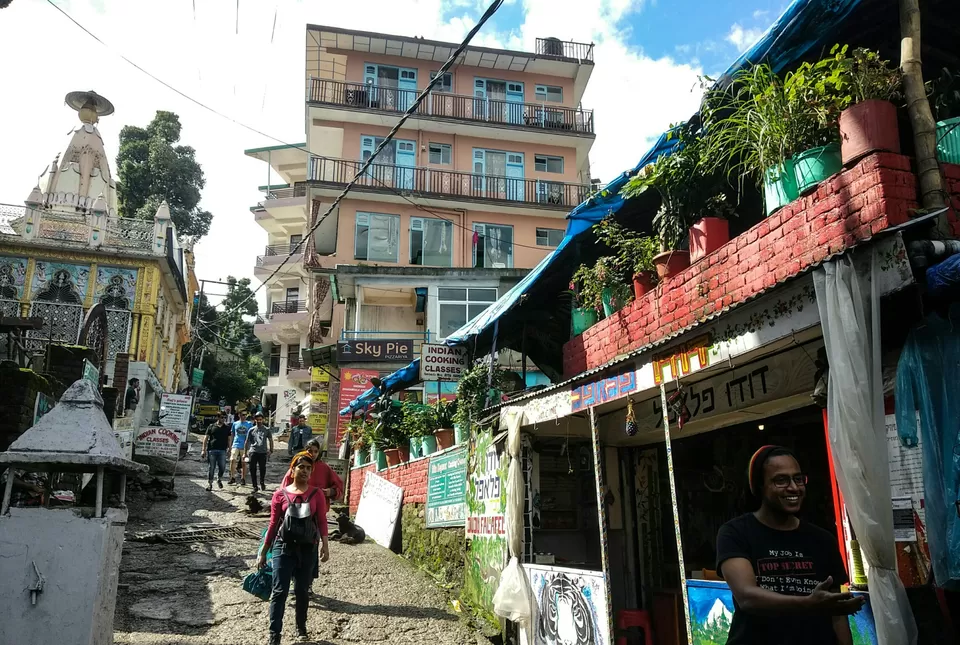 CAFE ILLITERATI! People coming to this part of Himachal should definitely drop by this place. You go there and you get to know why. The ambience, the location, the food - Terrific. Couldn't have been any better place to sign off.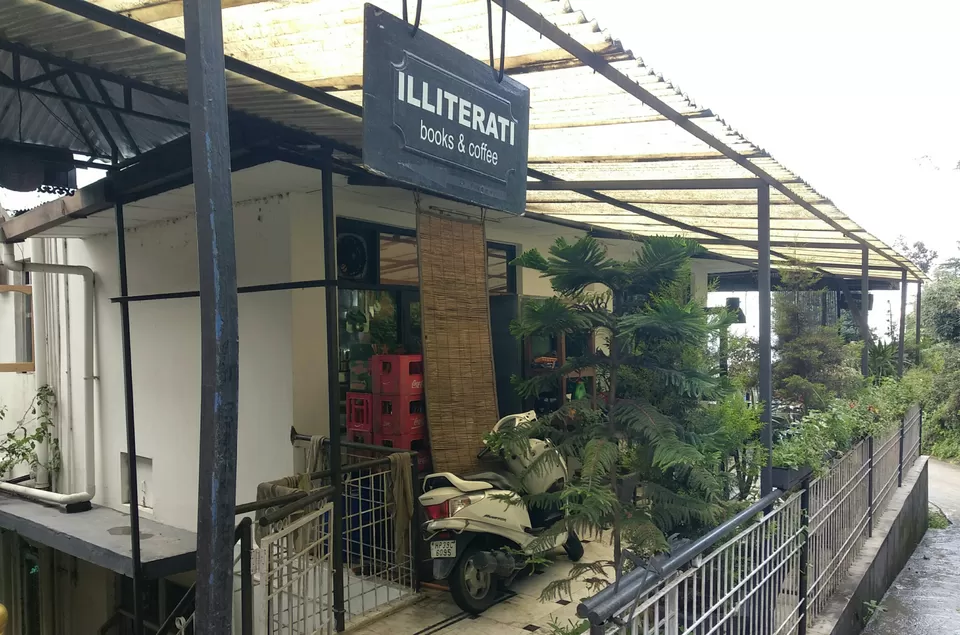 We witnessed an amazing sunset from there and it made us realize that we were short on time. We had to quickly go back to our hostel to get our backpacks and head for the bus station at McLeodganj to catch our bus for Delhi. With heavy hearts we left Dharamkot, the place which gave us so many memories.
Last few days were amazing. This was my first time in Himachal. Though for a very short period of time, but this place left an impact for sure. I've never been so happy!
Few things to keep in mind:
1. If you plan your trip early, you could choose the option to fly to Dharamsala. Flight rates are cheap. Plus time saving and breath taking views of the Dhauladhar from the flight itself. Else you could choose HRTC Buses. They are on time and extremely comfortable.
2. Visit the Masroor Rock Cut Temple.
3. Travel by foot in McLeodganj and Dharamkot,lot to explore. So many good cafes. Try the famous Bhagsu Cake.
4. Stay at Dharamkot if you want to avoid the chaos. Happy chaos though. Would definitely recommend Flügler's.
5. Be a responsible traveller, save nature! For more details leave a message here or on Facebook/Instagram.