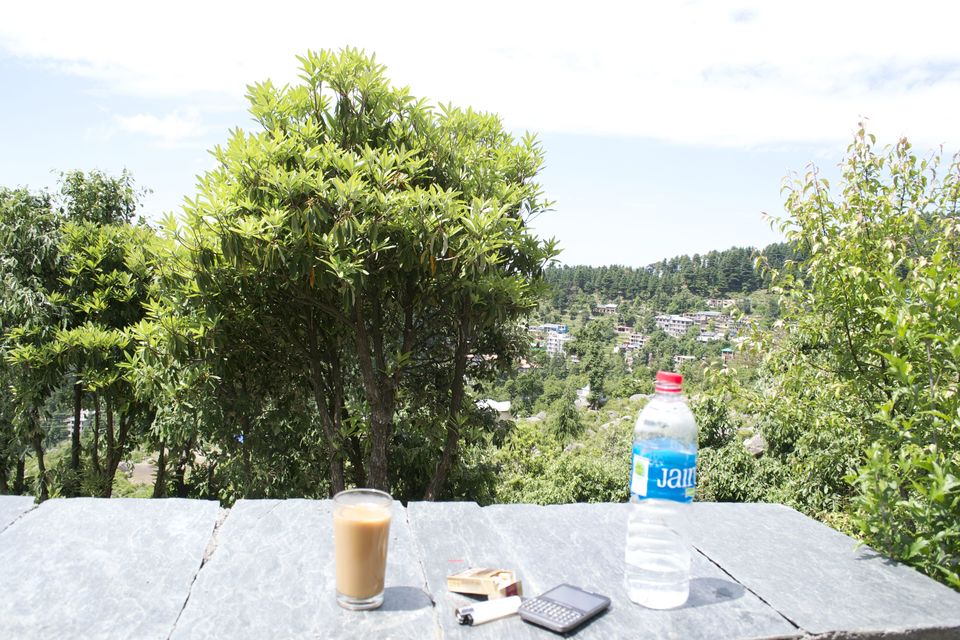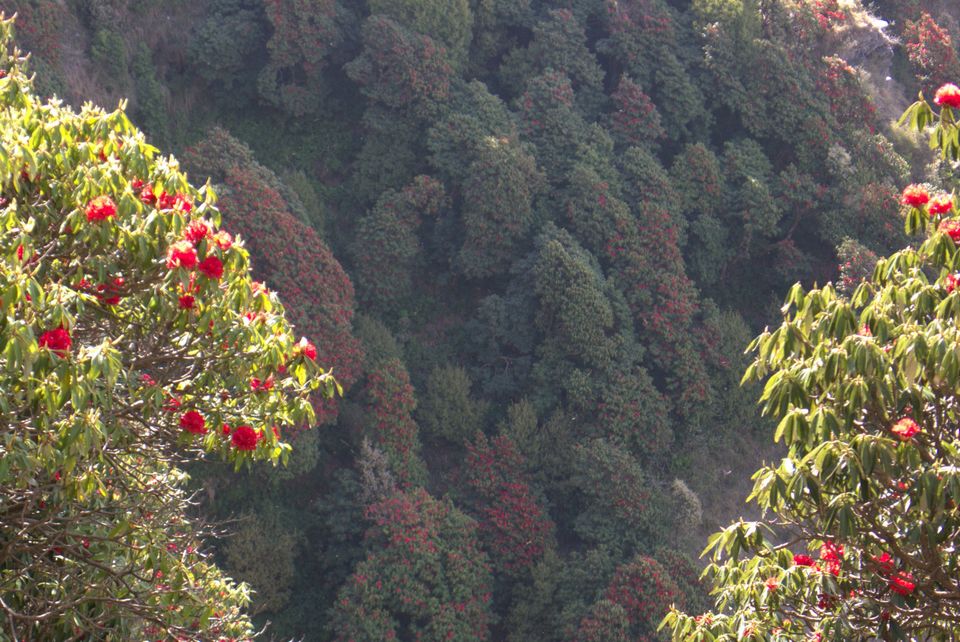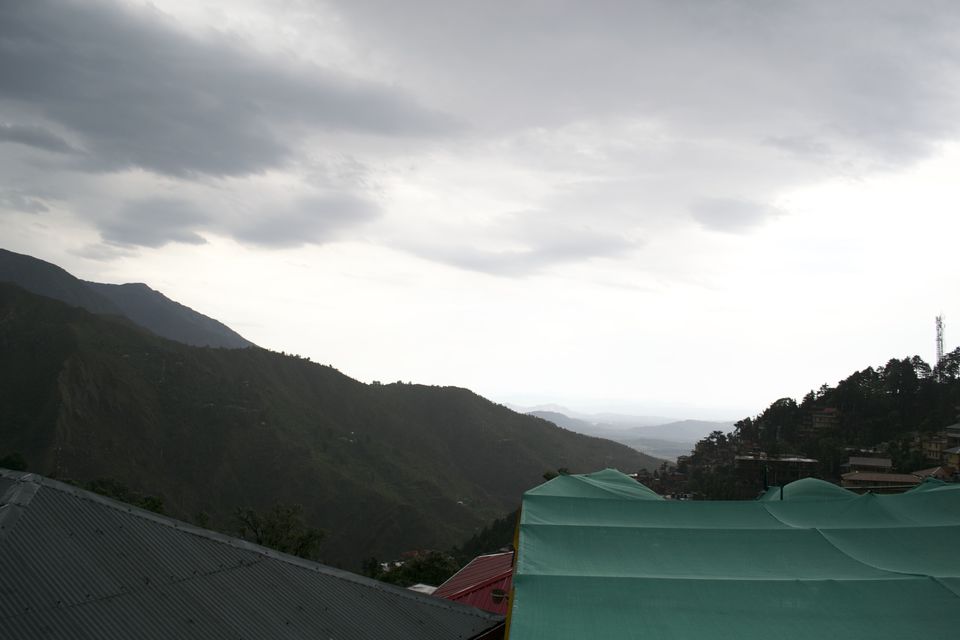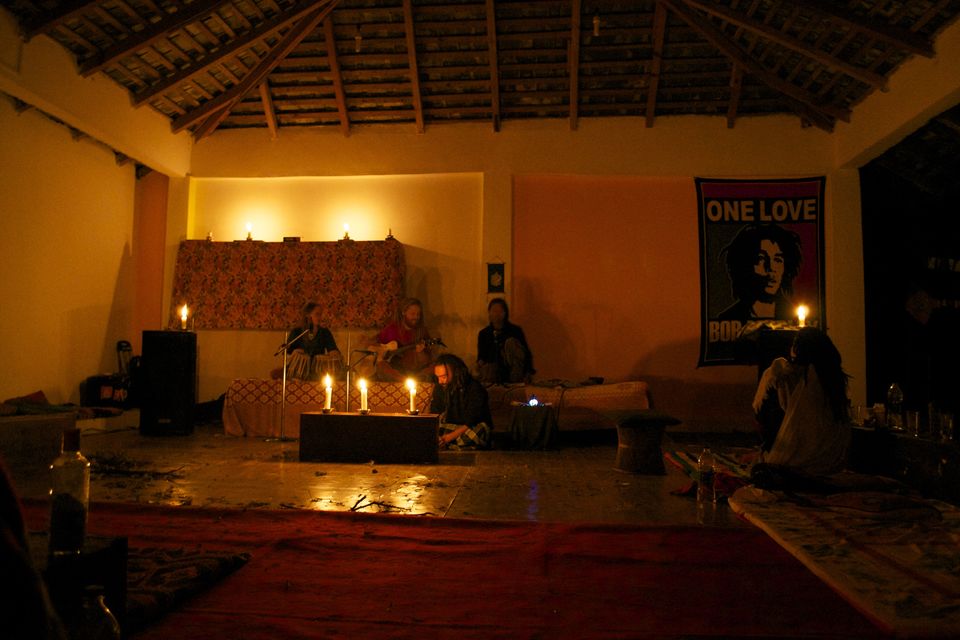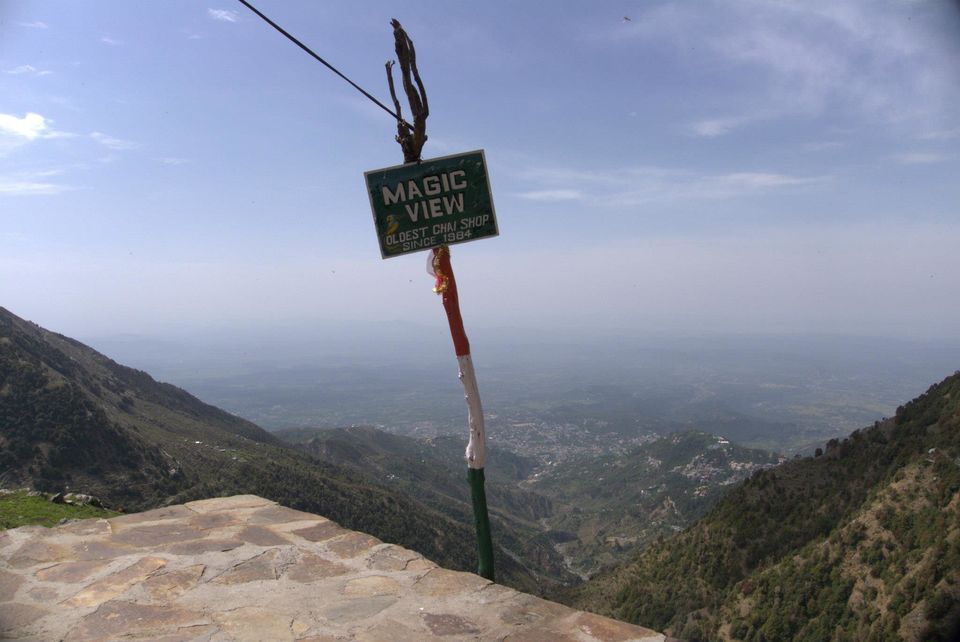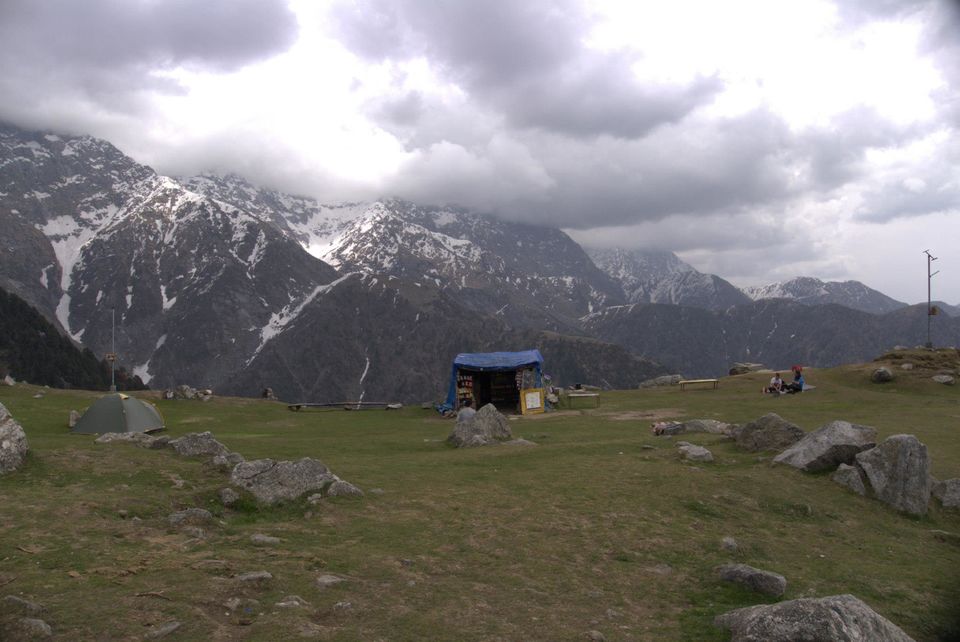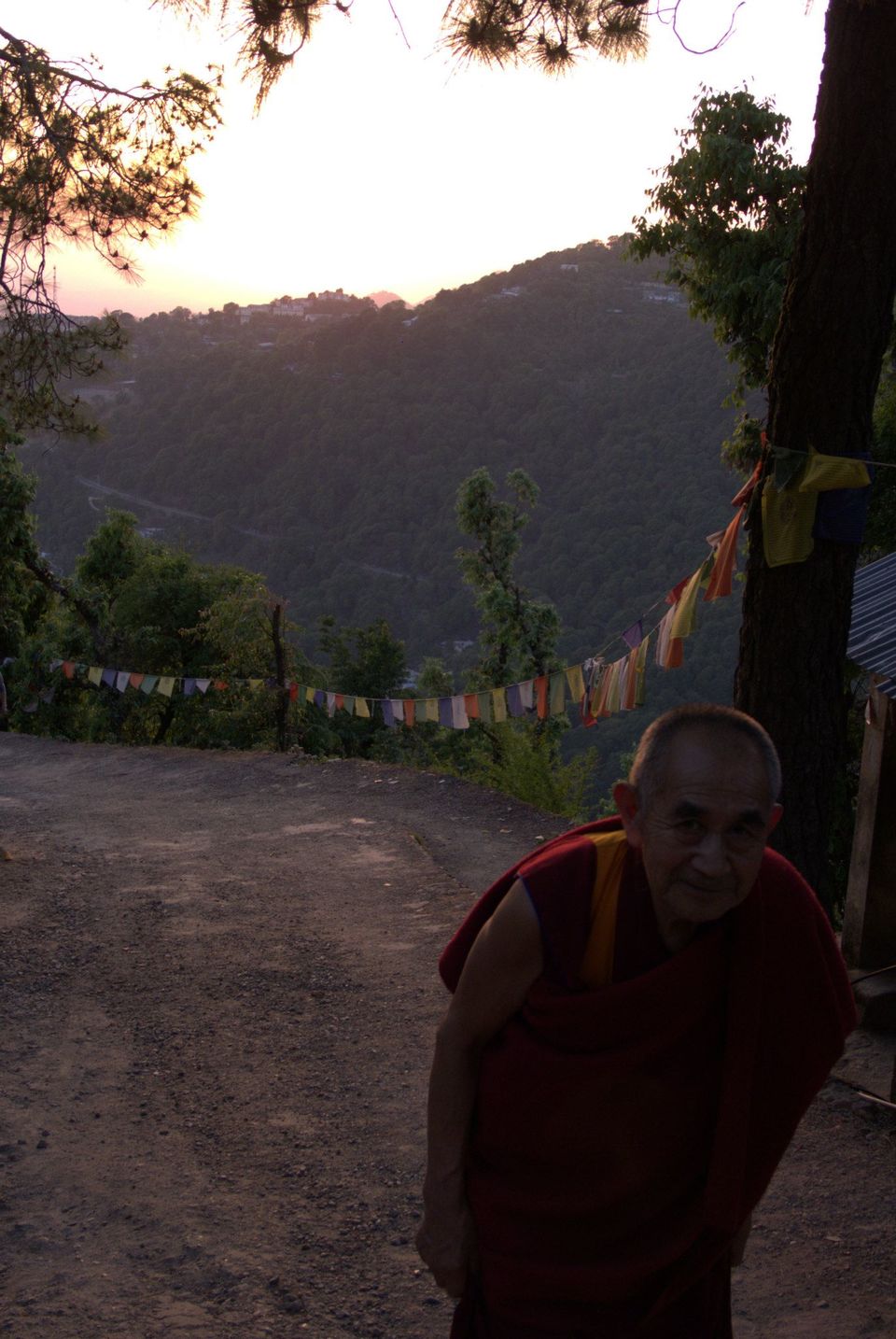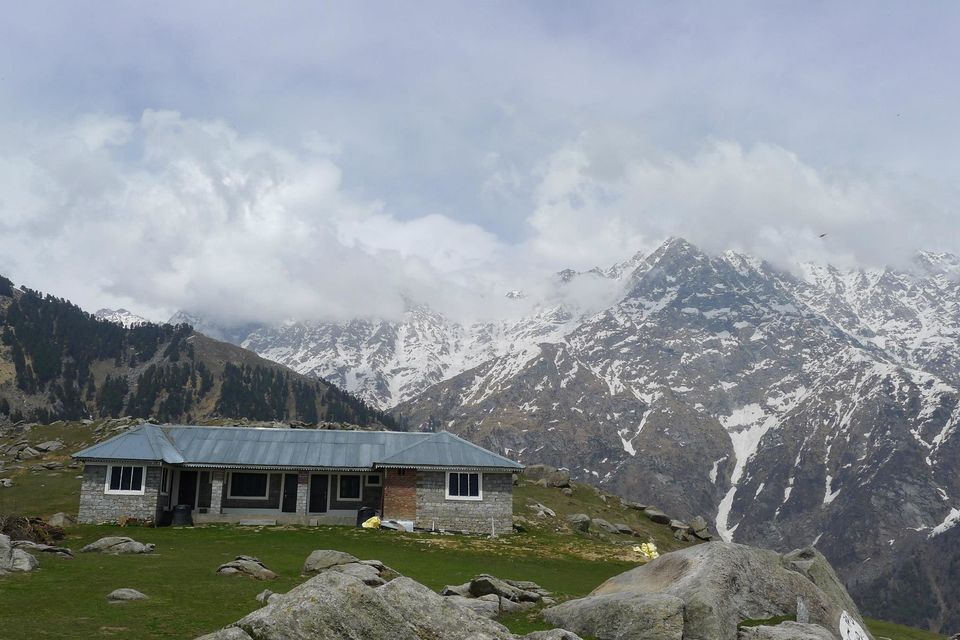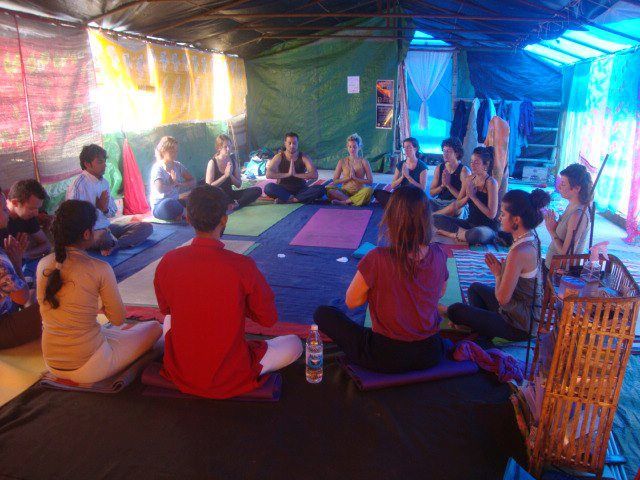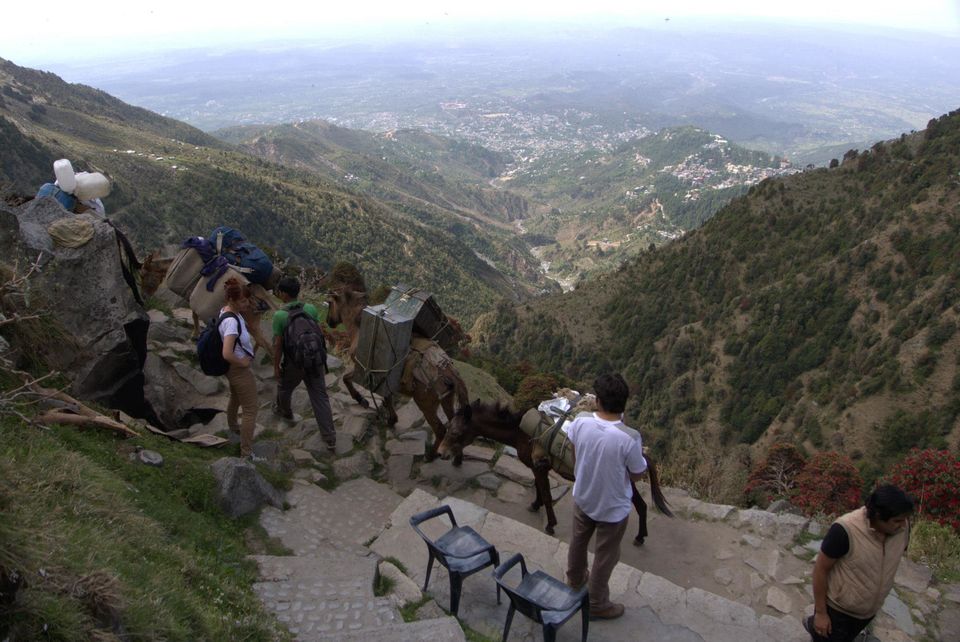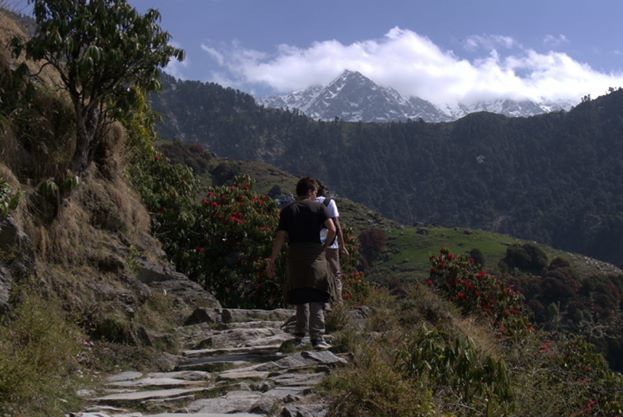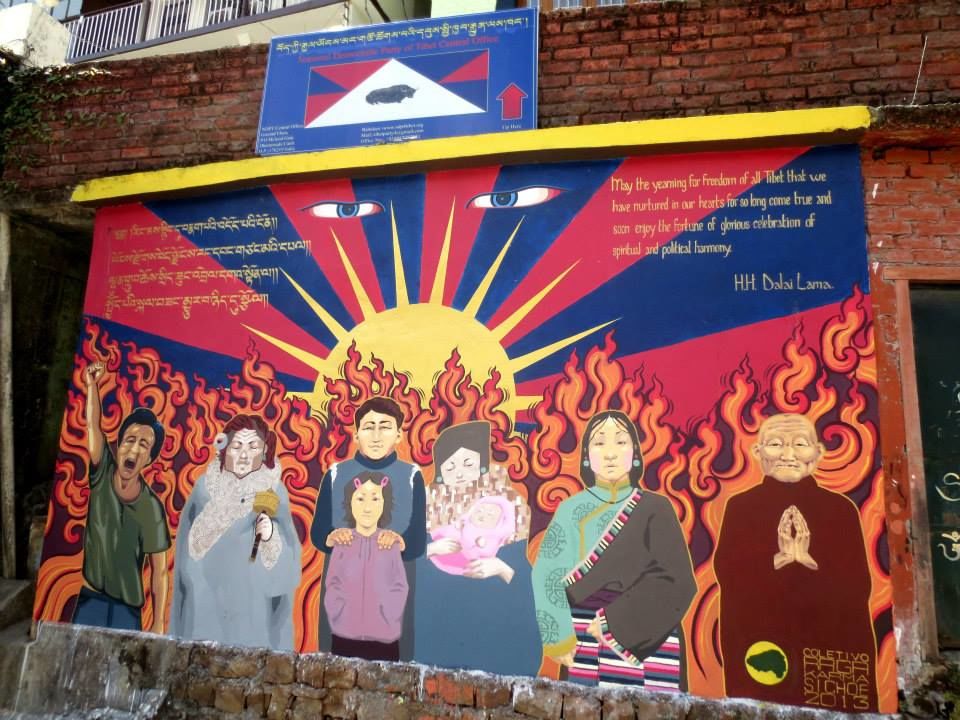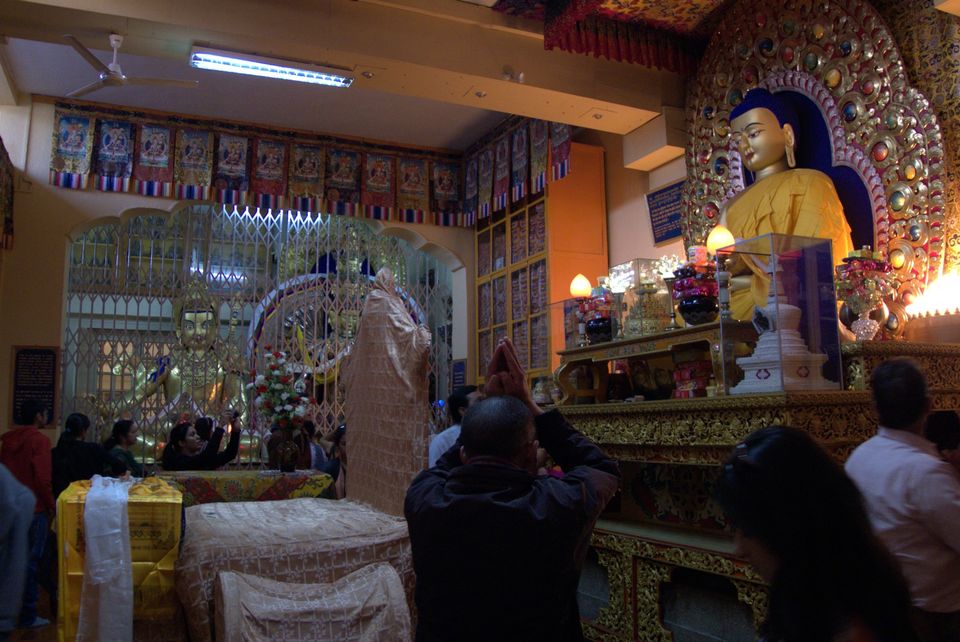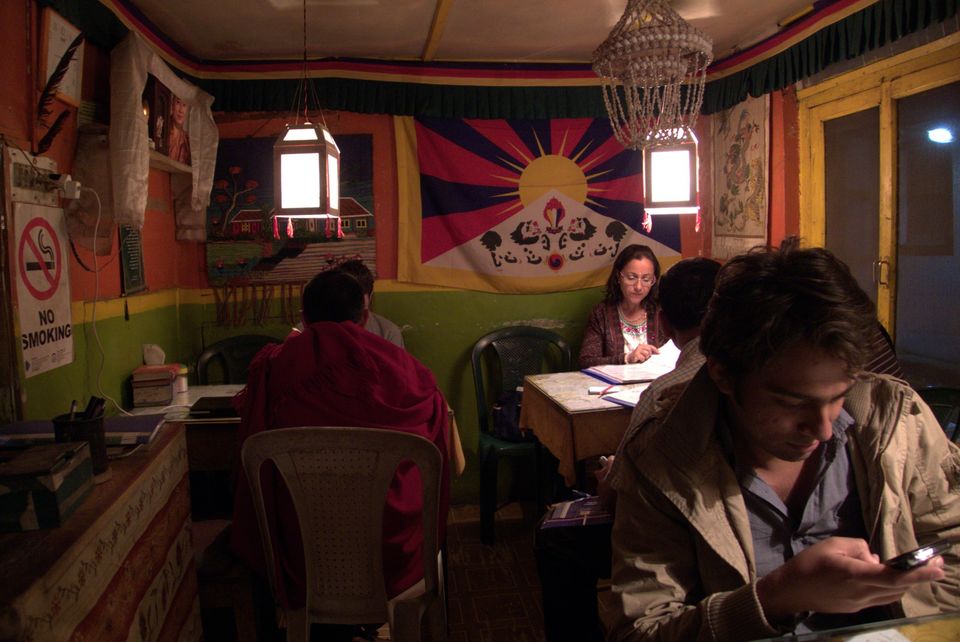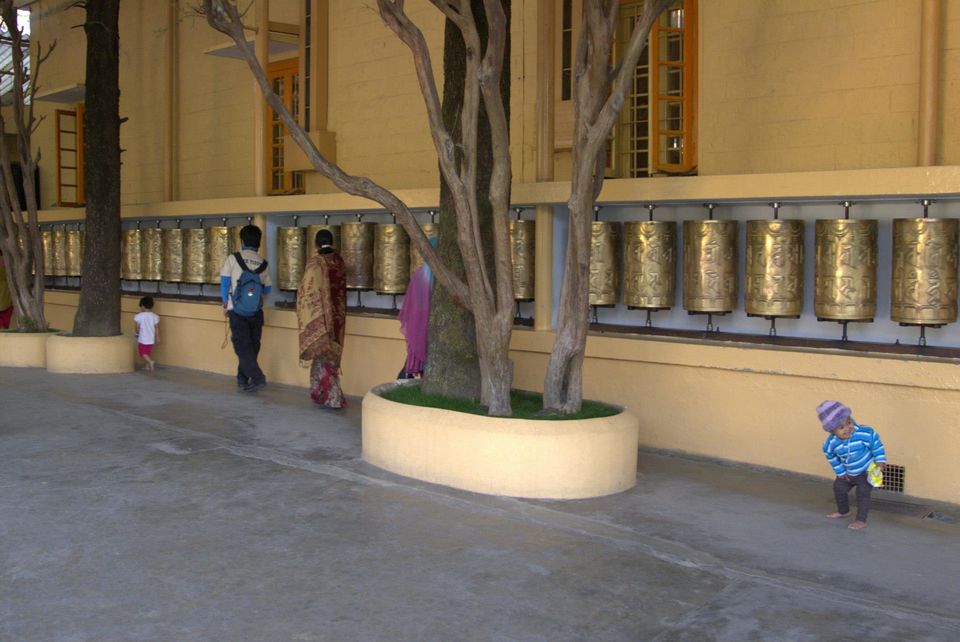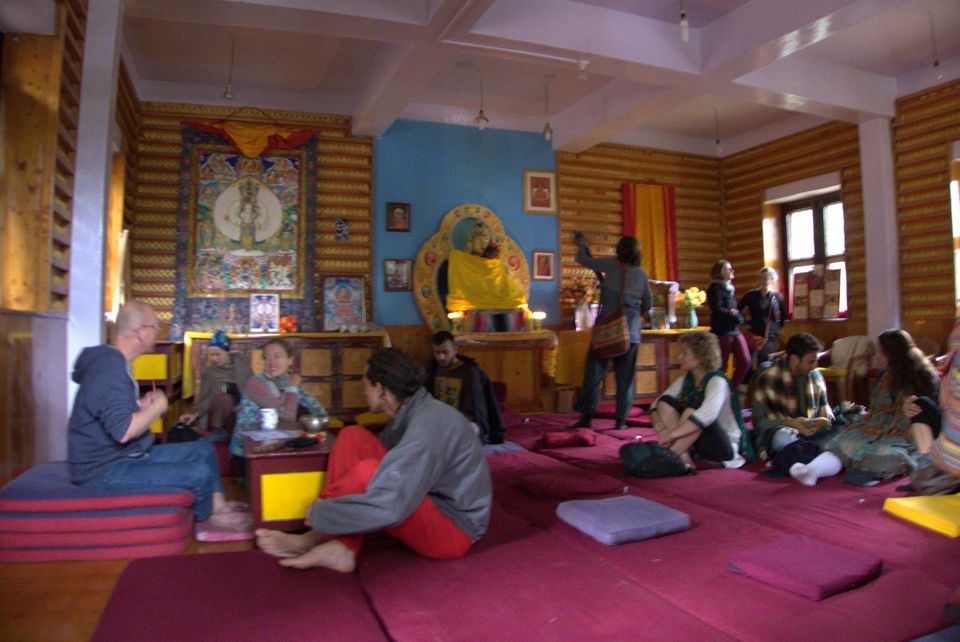 Dharamshala is a very special place for a lot of people. Some people say it's a bubble where you can escape reality, some people say it's a trap; you just can't leave(!), some call it a backpacker's heaven, some call it "Little Lhasa"… Many names, same emotions : love for Dharamshala and what it offers. Here's why it's special for me:
Close Encounter With Buddhism : Being the home of His Holiness the 14th Dalai Lama, there is a major influence of Buddhism and Buddhist culture in Mcleod Ganj. You can see Buddhist monks chatting by the roadside, having what you are having in the small yet beautiful little cafes, riding the bikes, "facebooking" on their smartphones. There is a Dalai Lama temple down the Temple Road which is also one of the main tourist attractions. You can't carry your cellphones, cameras etc inside the temple premises but when I went there it was allowed. Here are a few glimpses of the Dalai Lama temple:
Learn About Tibet : It is called "Little Lhasa" (Lhasa is the capital city of Tibet) for a reason. Dharamshala is a home for thousands of Tibetans who settled in the area since 1959 when His Holiness Dalai Lama had to flee Tibet and he, along with his followers, was allowed to settle in by the Indian government. Many travelers come here to learn about Tibet, their struggle for independence, how they find India as their second home. Just go to any cafe and talk to any Tibetan; you will never need a guide book unless you are too shy. And, if you really are too shy, there is a Tibetan museum where you can read and watch documentaries about Tibet. Apart from the museum, there are regular activities all around the town like documentary screenings, public discussions etc which you can find out about if you keep an eye out for the fliers posted around town. But I would say, talk to the locals. They speak good English and are very friendly, cheerful and have one the best smiles I have ever seen.
Friendly Vibes and Peaceful Atmosphere : Dharamshala is all about peace and love and you can actually feel it without even turning into a hippie. Everything is just too good. The beautiful cafes with floor-sitting arrangement and Tibetan music playing in them, super-friendly and always-smiling Tibetan people, delicious food; whether it's street food or from the restaurants, chilling out with fellow travelers, discussing their favorite sunset/sunrise spot is pretty much what you do in Dharamshala. Believe me or not, people spend months, literally months, in this place doing absolutely nothing. It is THAT good.
Beautiful Mountains and Unpredictable Rains: Located in the Dhauladhar mountains, Dharamshala has a very unpredictable and ever-changing weather. I mean, it literally changes every 15 minutes! From sunny to cloudy, to rainy, to chilly and then sunny again is what you pretty much experience everyday in terms of weather and you love it!! It's just too innocent! yes! the constant change in weather in Dharamshala is actually sweet! Why? well, first of all, it makes you love nature more for being so spontaneous and secondly, you get one more thing to talk about with your fellow travelers!
I don't really care if it rains all day here. It's not like I am doing anything important around here – A fellow (possibly stoned) traveler
Jamming!! – The most common reason why everybody LOVESSSSSSSS Dharamshala so much. Bhagsu and Dharamkot, the two villages located above Mcleod Ganj are the centre of music and music lovers. The concerts and jamm sessions at literally every corner, every street with all kinds of music and musical instruments. Walk down the street at any time of the day, you will get pulled by the sounds of guitar or a djembe or didgeridoo and people singing-along.
Spirituality and Meditation : Dharamshala offers a lot to travelers who come looking for spirituality, meditation techniques, yoga training etc. You can find so many places to learn yoga or various meditation techniques. It is also considered to be one of the best places to practice Vipassana in the whole world. The serene beauty of the mountains, peaceful, positive vibes in the air, pollution-free environment provides the perfect atmosphere for these kind of things.
Triund Trek, Naddi village and the Waterfalls – The Triund trek is one a 4-hour long walk past either Dharamkot or Bhagsu is definitely a must-do. This nice and easy walk is probably one of easiest and the most famous treks in India. It takes you to the Triund base and if you want to go further to the snowline, there is another 2-hour long walk from there. You can either come back the same day or either camp at Triund or get a room at the only guesthouse in the place. You don't have to bring your camping gear as you can easily hire it from the little cafes in the place which is incredibly cheap. The guesthouse has no electricity and no water. The food is expensive though which kind of make sense, since the cafe owners have to bring all the stuff all the way up there which is a very tiring job. There are many cafes and little tea shops on the way and it is a pretty well marked trek .So, you don't need a guide or anything. Just take a small backpack with some warm clothes and other utilities and you are good to go. There is an organization called Waste Warriors where you can volunteer and team up with your fellow trekkers to clean up the mountains by picking up the rubbish on your way up.
The Fun Stuff!! – If you are really not the kind of person who would want to do any of the things mentioned above, there is something for you as well, my friend. Dharamshala is the smoker's paradise. You can't smoke in Mcleod Ganj, since it's not allowed. But, Dharamkot and Bhagsu are the two places which are famous for this particular reason. You can smoke literally anywhere : on the streets, in the cafes without even worrying about getting caught ever! You might get caught for smoking all that stuff all by yourself though (kidding…. maybe not!).
So, that's it guys. That's pretty much it. This is what I like about Dharamshala and I know this was supposed to be a "three-act structured" post but I don't really care. I kind of got carried away. Yeah, sue me!
Anyway, I hope all those who have been to Dharamshala pretty much had the same experiences as I did. If not, please feel free to comment below and share what your own personal experience were. And, those who haven't been there yet, just GO!!!! You don't even have to pack your bags! or maybe you do… yeah, do pack your bags and then Go….
Summing up the whole post , which actually is kind of possible surprisingly (what a waste of time!):
This trip was originally published on 'Rookie Travel Diaries'.