Hello Everyone ,
Hope you all are doing well.
I am here to share my experiences about travelling to Dharamshala , McLeod and Parvati Valley .
I started off from Mathura (known as Land of Shri Krishna , his birth place) which is my Hometown.
I took a Cab to 'Majnu Ka Teela'(also known as New Aruna Nagar Colony) in Delhi to get onboard for Dharamshala. Though the driver was driving excellently fast ,it took me about 10 hours to reach Dharamshala which includes a break of 30-40 mins at Haveli Restaurant in Murthal at Delhi Highway.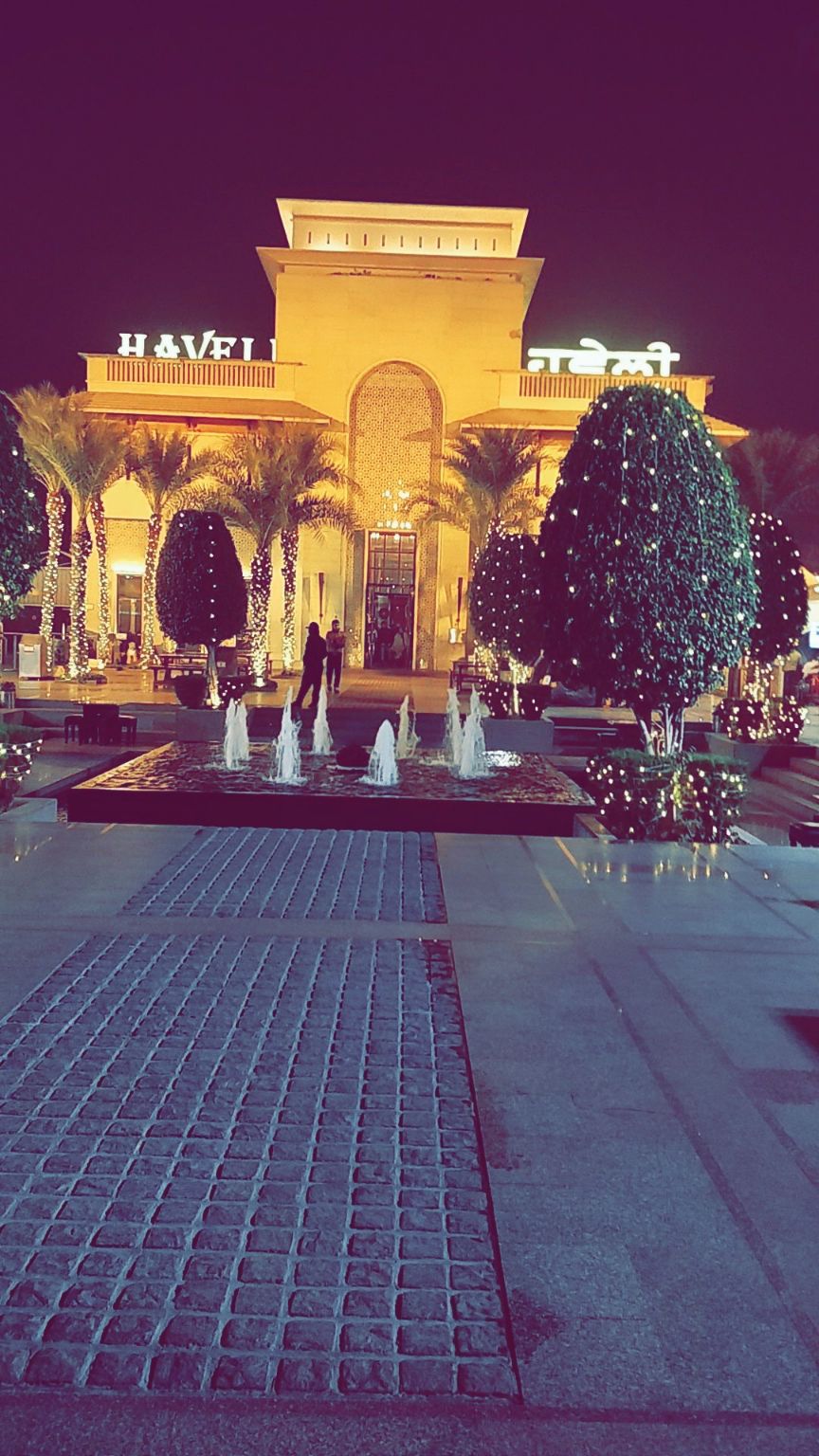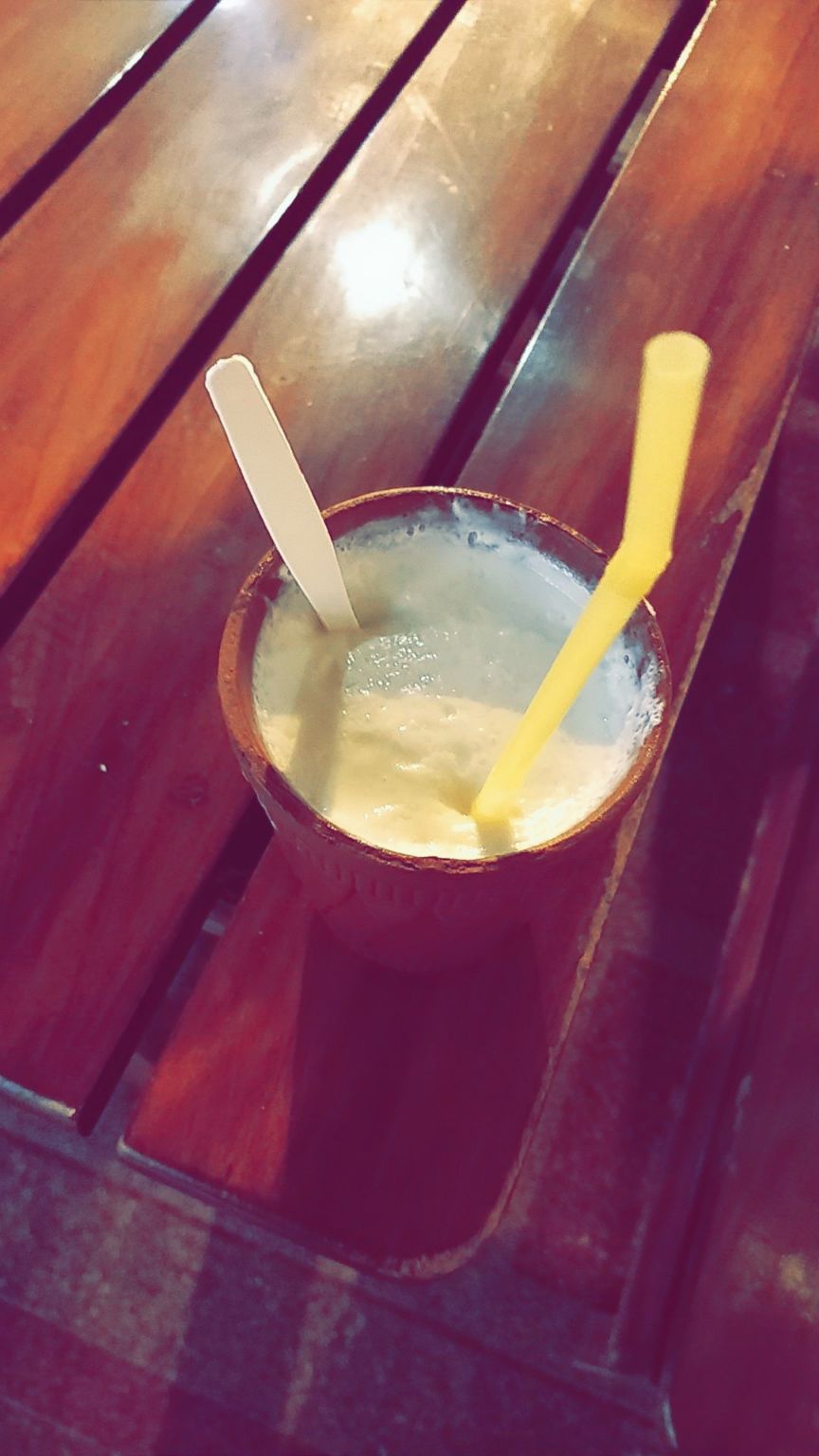 Finally I reached Dharamshala in the early morning at 5:30 am which was so fortunate for me as I came accross to witness the morning magic skies of Dharamshala and it seemed very beautiful to be welcomed by the nature in this way .
Surprisingly I got few friends at a spot and we joined together. We decided to stay for a day at Dharamshala to visit the nearby attractions and try the local food there.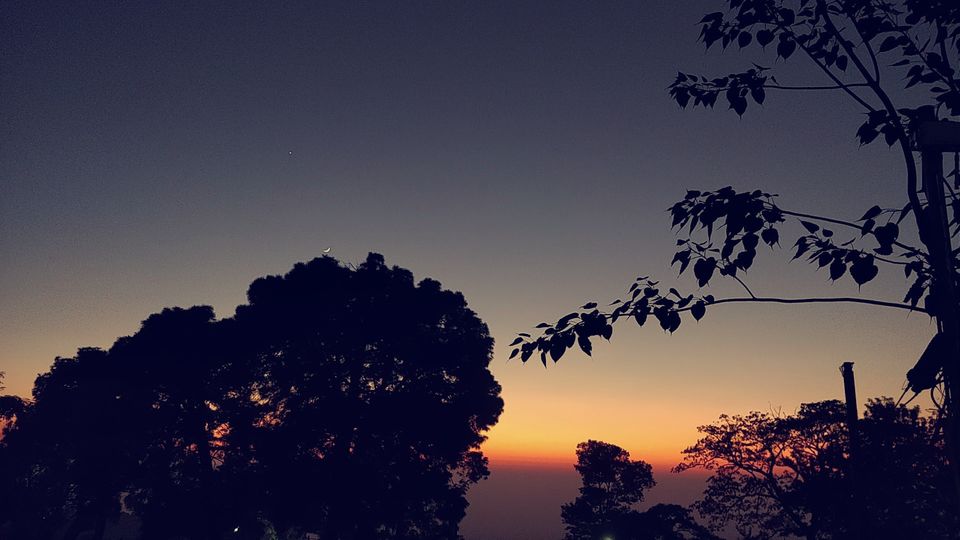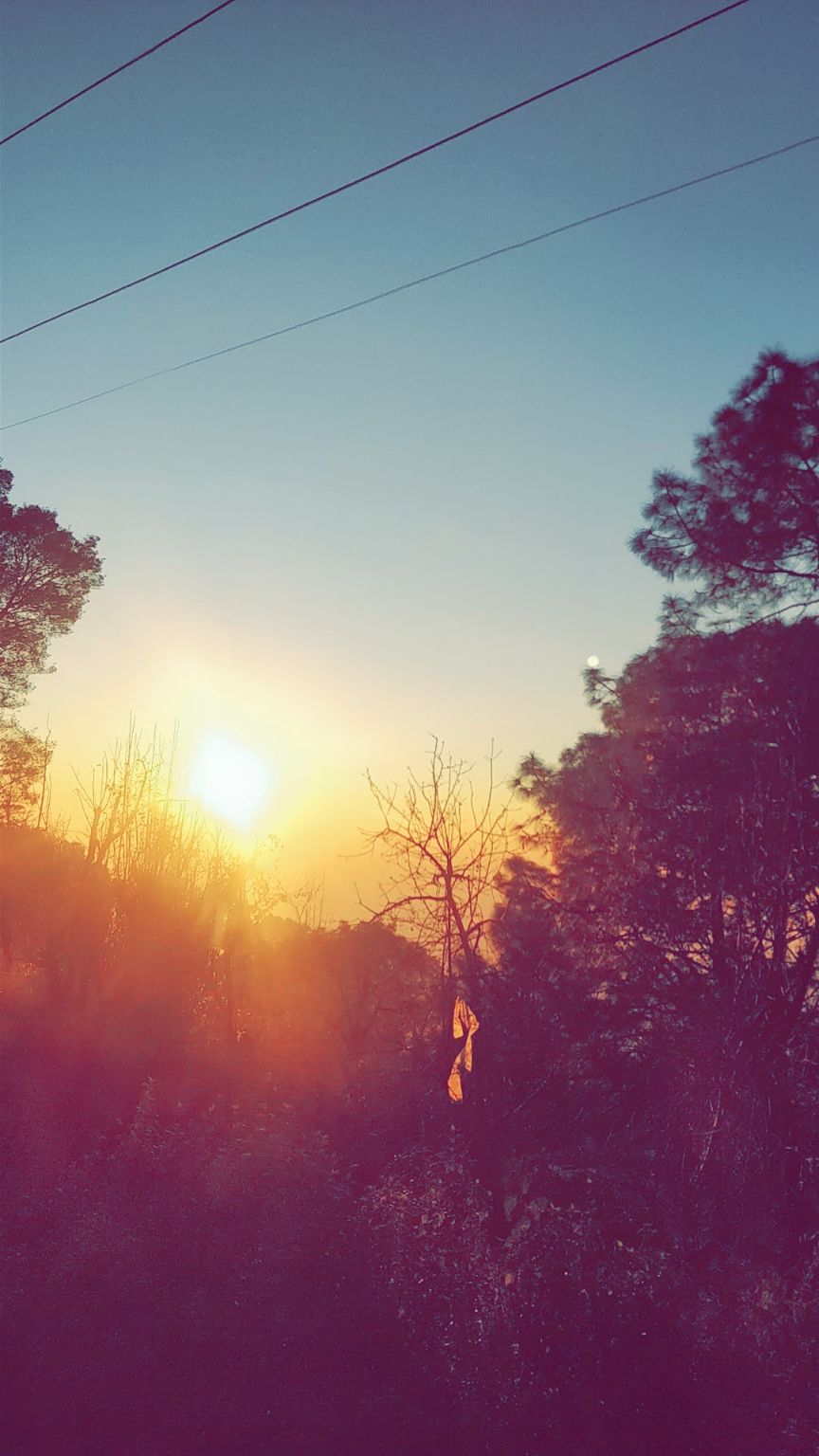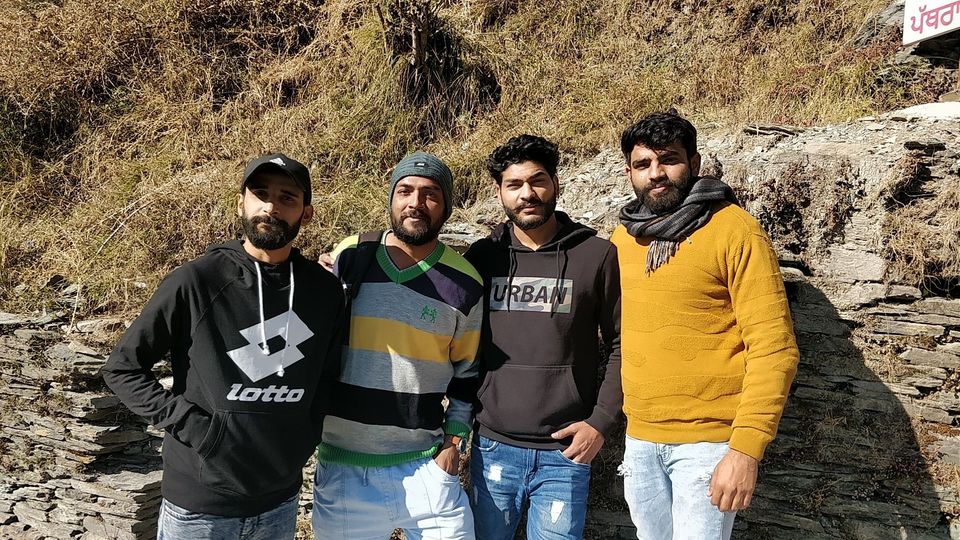 We booked a cab to MacLeod and checked in a budgeted stay at the square.On the same day we visited the popular church ,' St. John in the wilderness' and 'Bhagsu Waterfall'. It was an amazing walking trail through the pathway covered with old-tall pine and deodar trees.
St. John church is is known for its Belgian stained-glass windows donated by 'Lady Elgin' (Mary Louisa Lambton), wife of Lord Elgin. St. John in the Wilderness is an Anglican Church dedicated to 'John the Baptist' and was built in 1852 .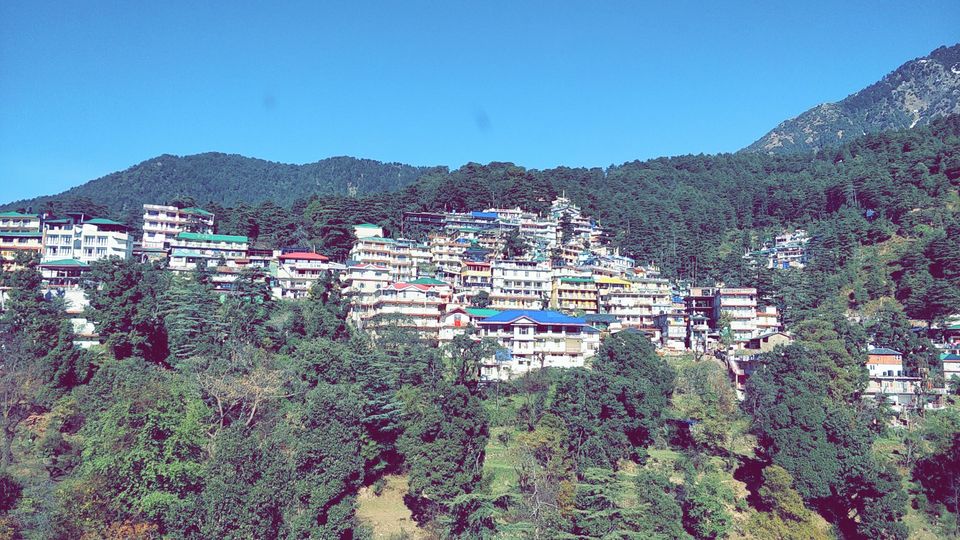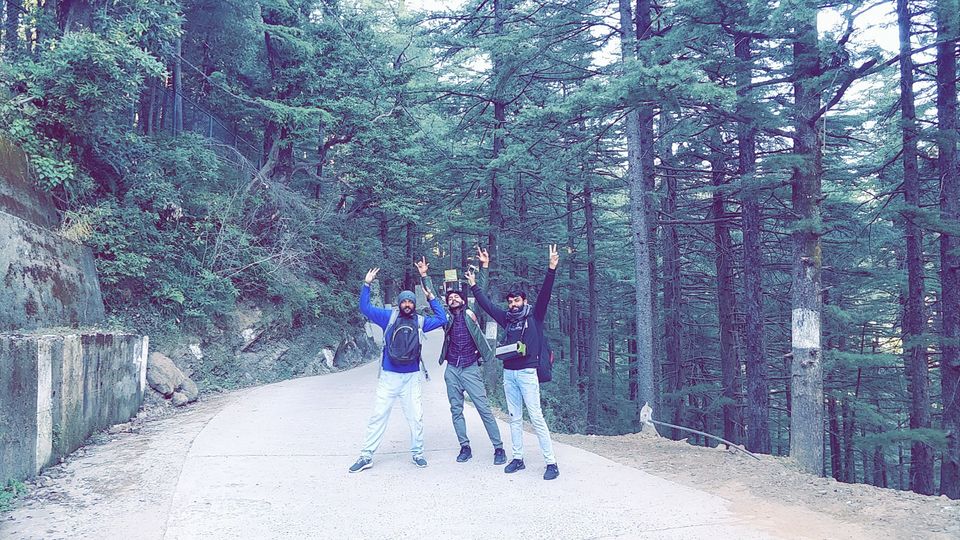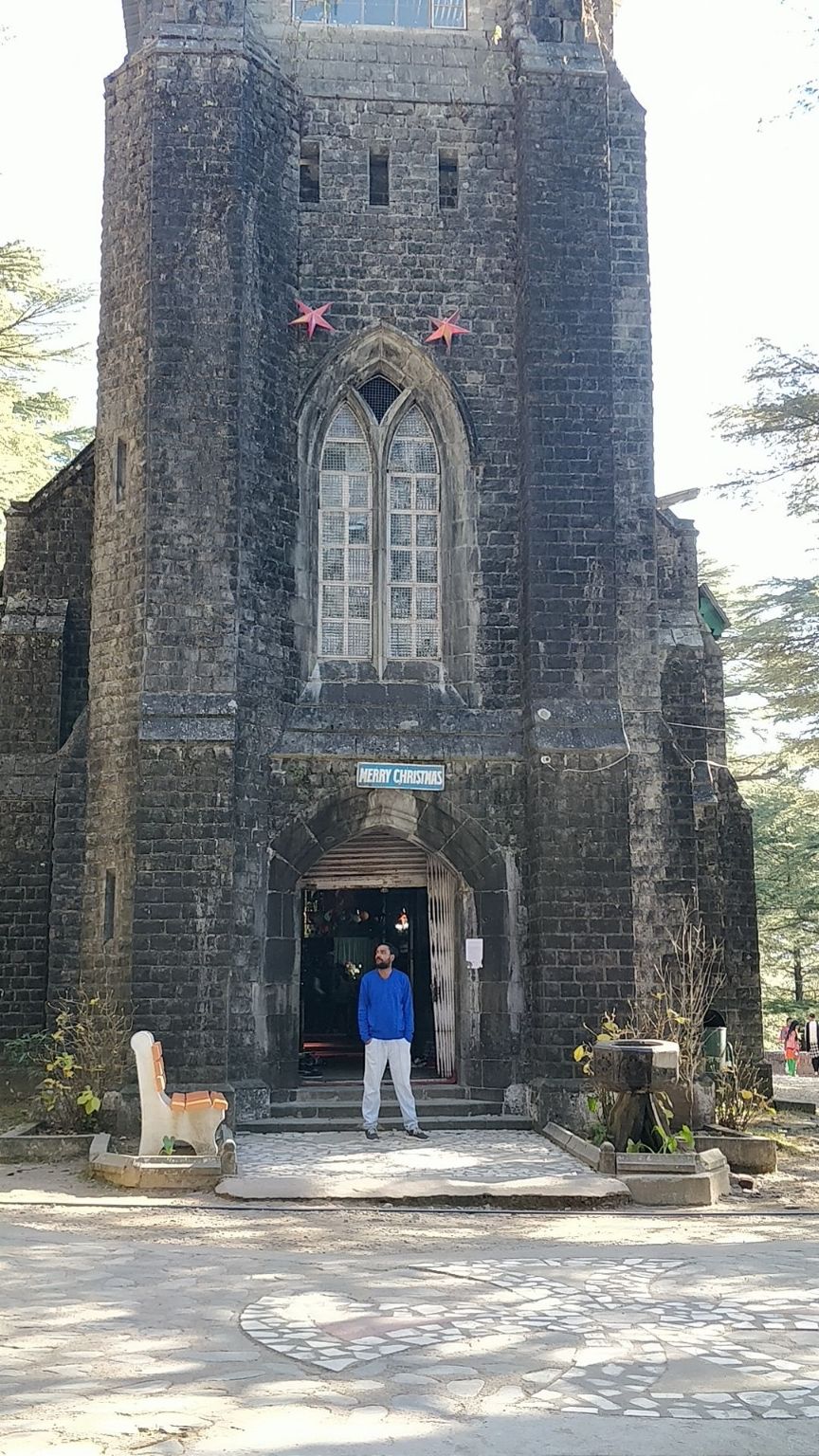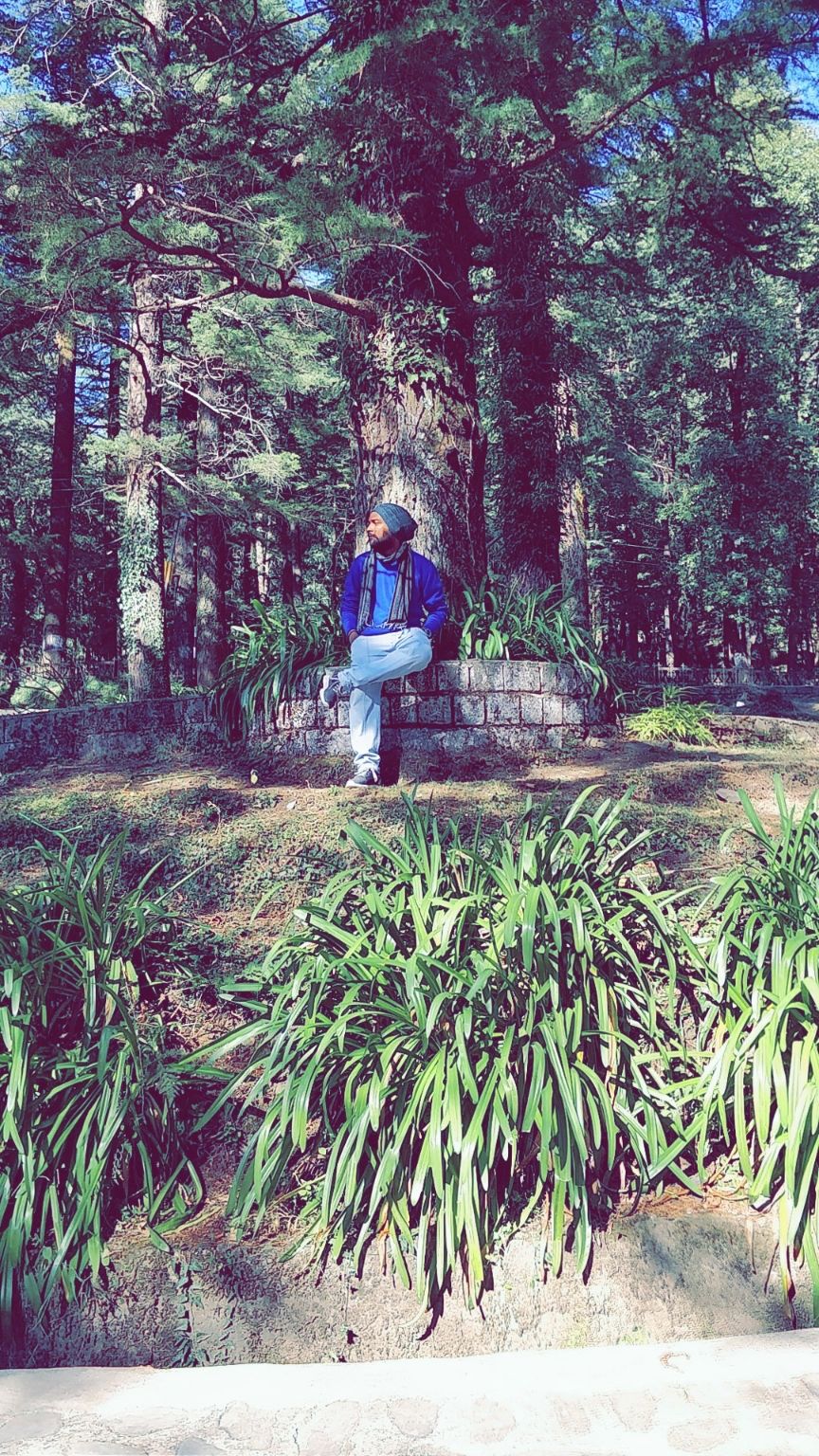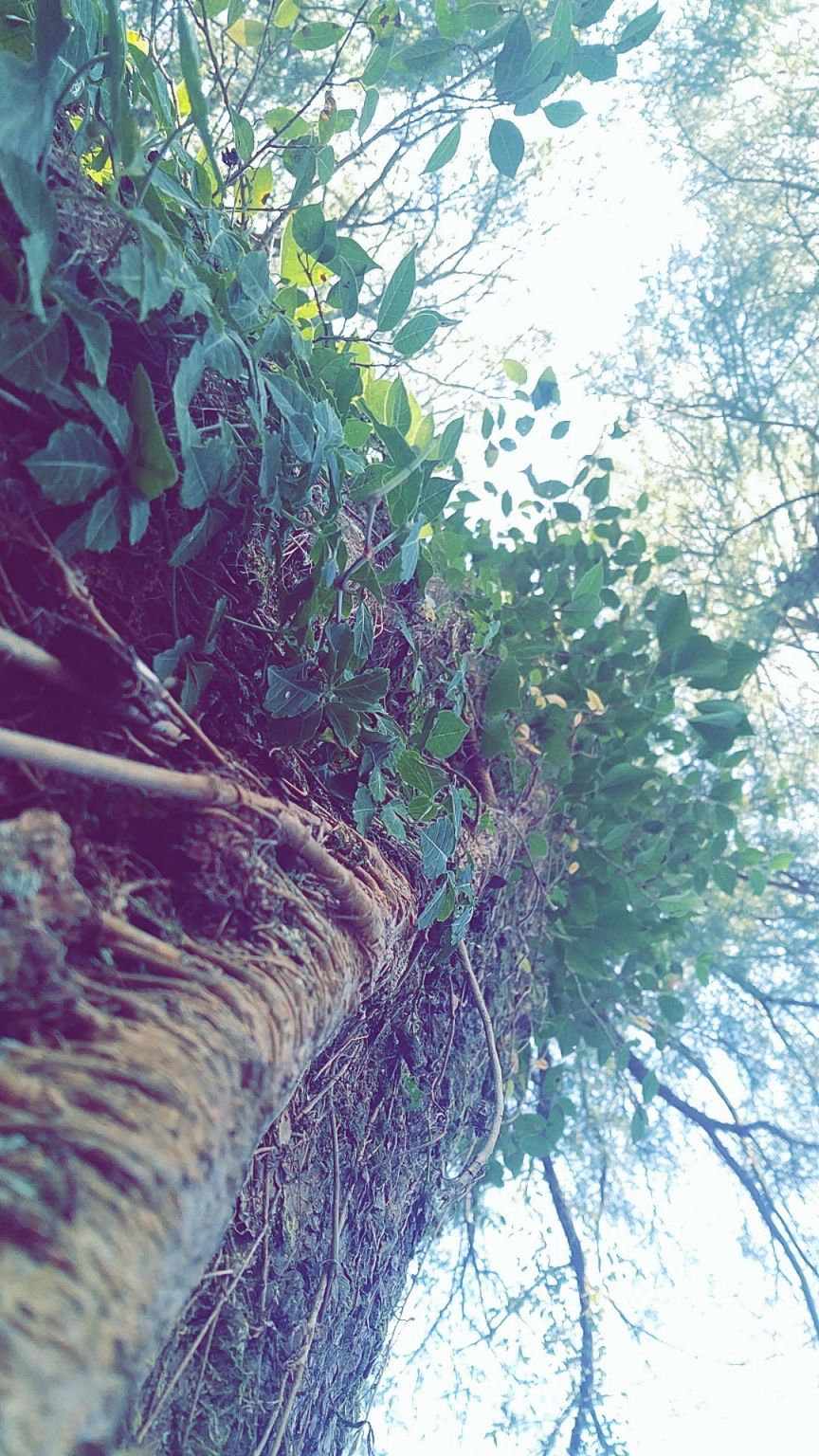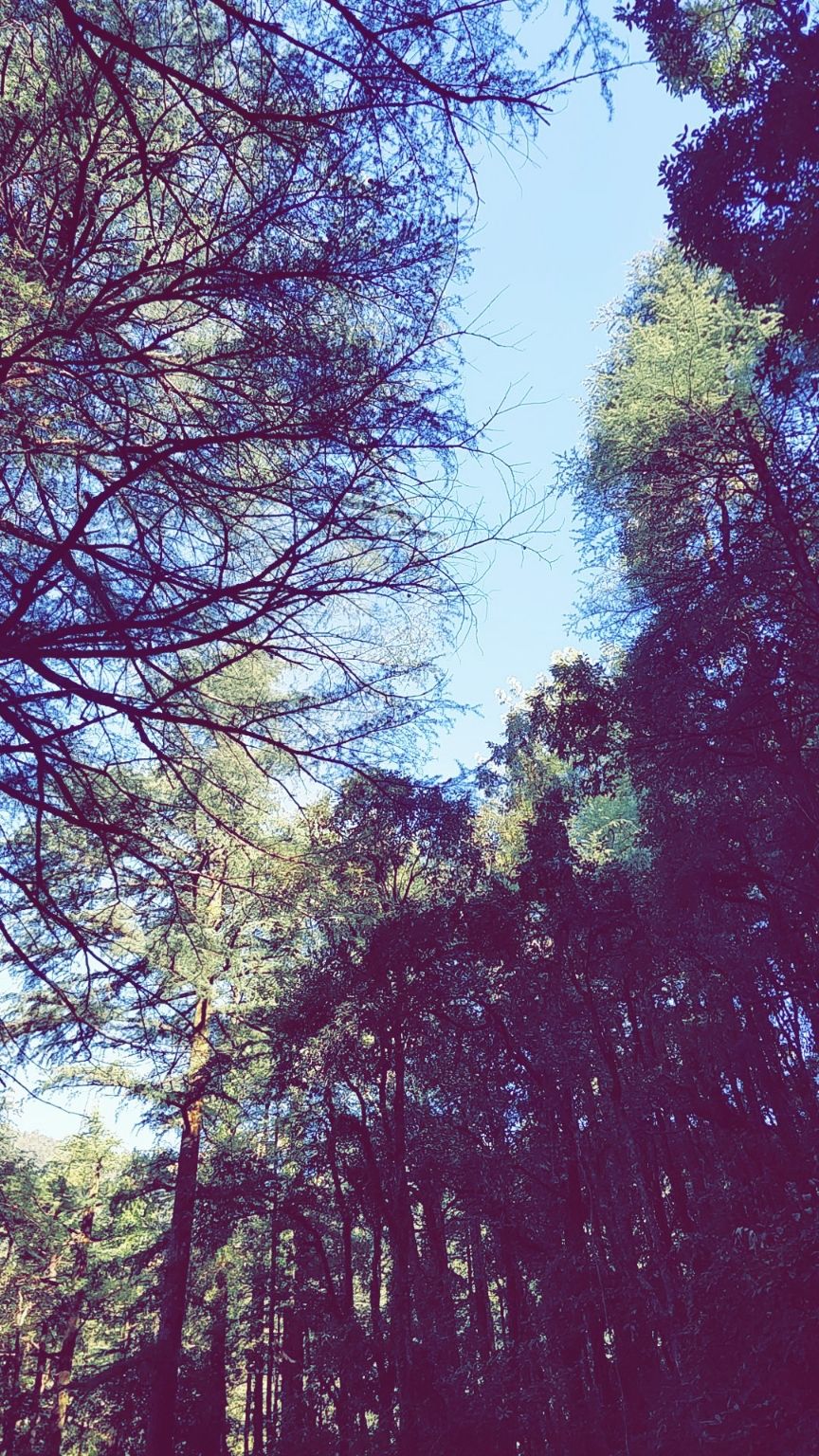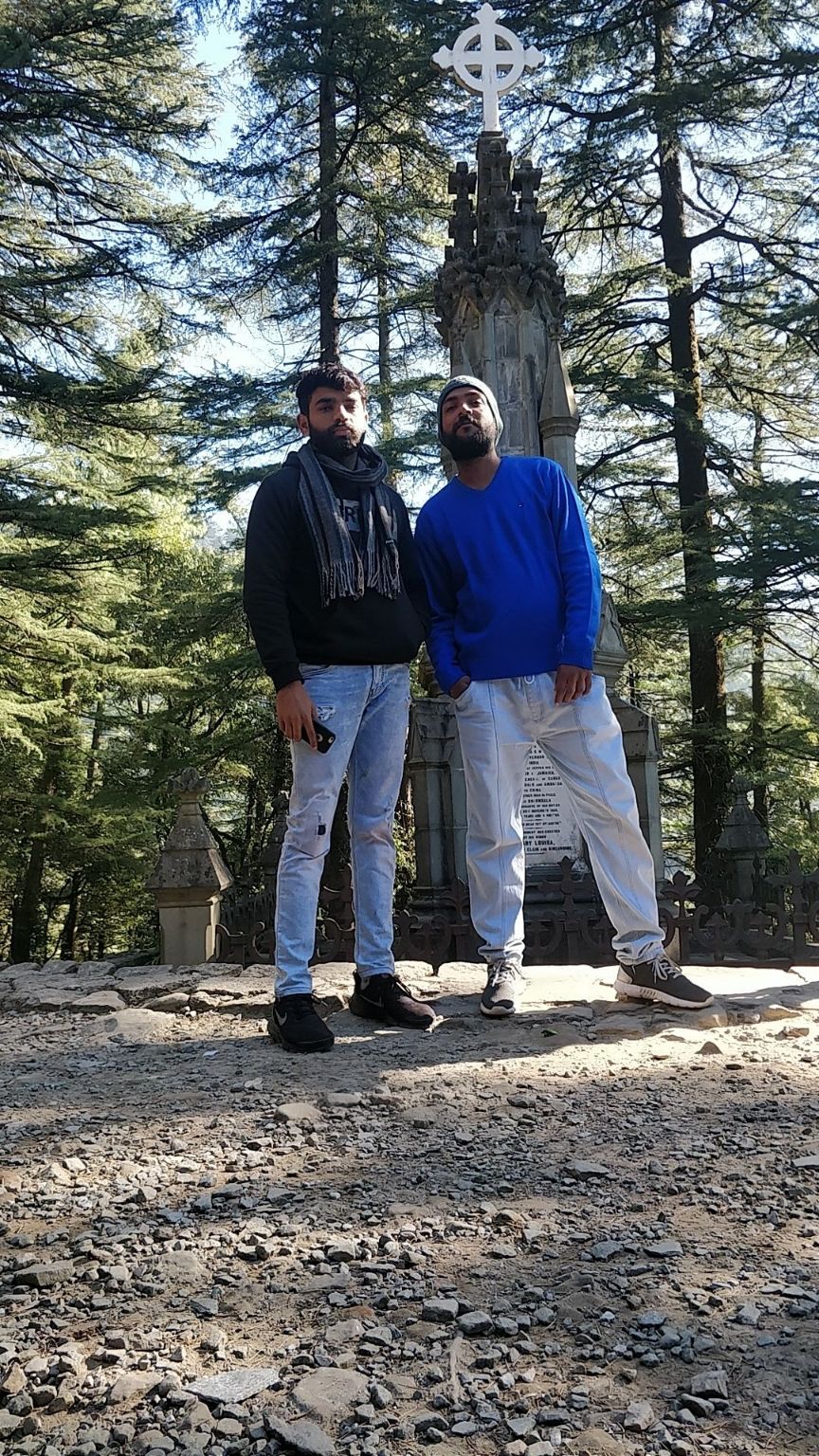 After experiencing and visiting the beautiful church we moved on to our next milestone, 'The Bhagsu Waterfall ' , which is almost 3 KM from McLeod. It was an easy trail although we were carrying heavy loads on our shoulders.
The view after reaching Bhagsu was captivating and so much serene that we sat together on Rock for a while and lost ourselves with our own thoughts. It's a beautiful waterfall and there's a popular 'Shiva Cafe' near to this waterfall for which you have to follow a different trail from Waterfall. Shiva cafe is popular for it's location primarily as it offers a a very distinctive view of Bhagsu Waterfall and it feels like you can spend your whole day sitting there watching the flowing downstream of this waterfall.
Have a look at the pictures of this place .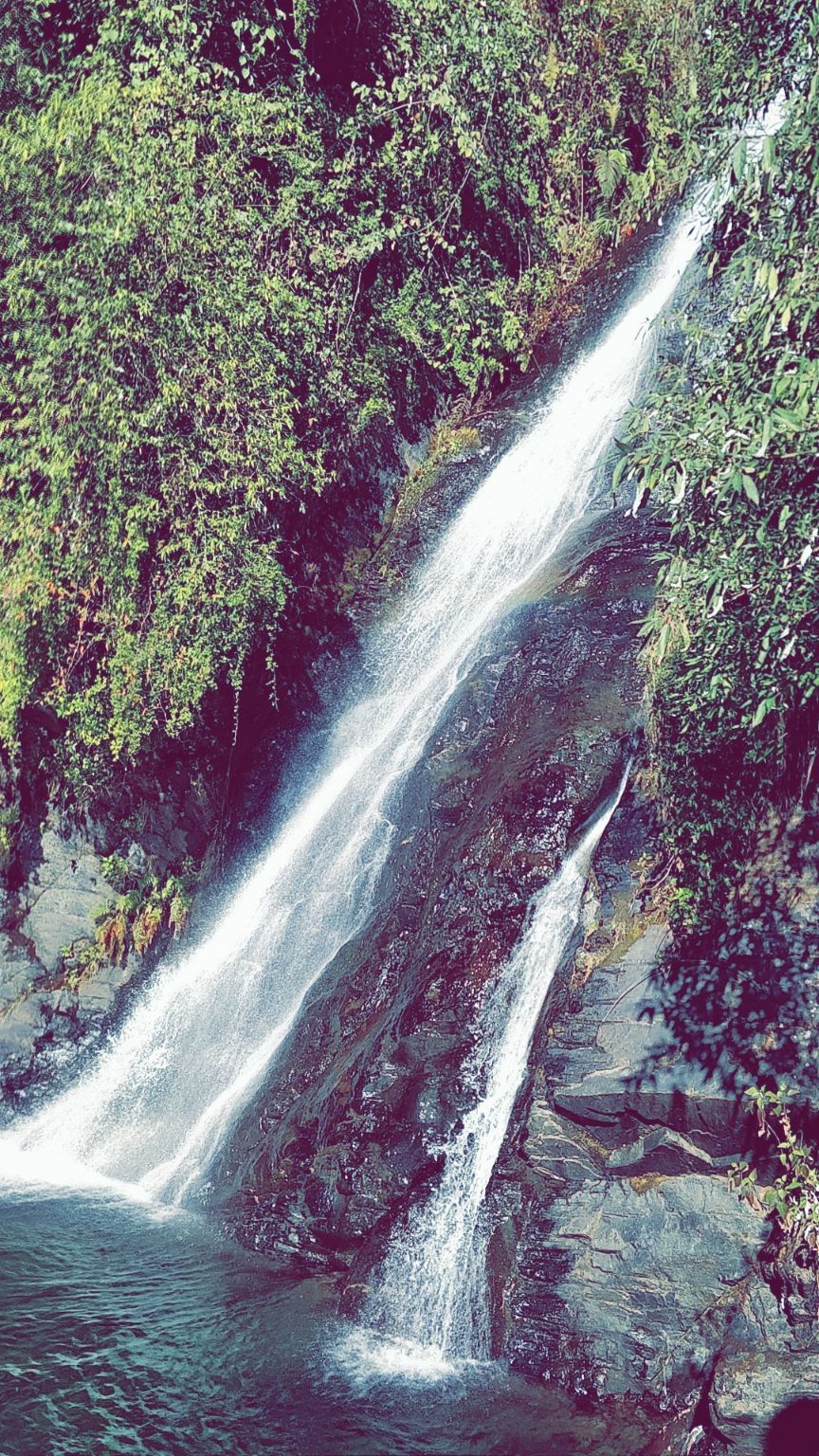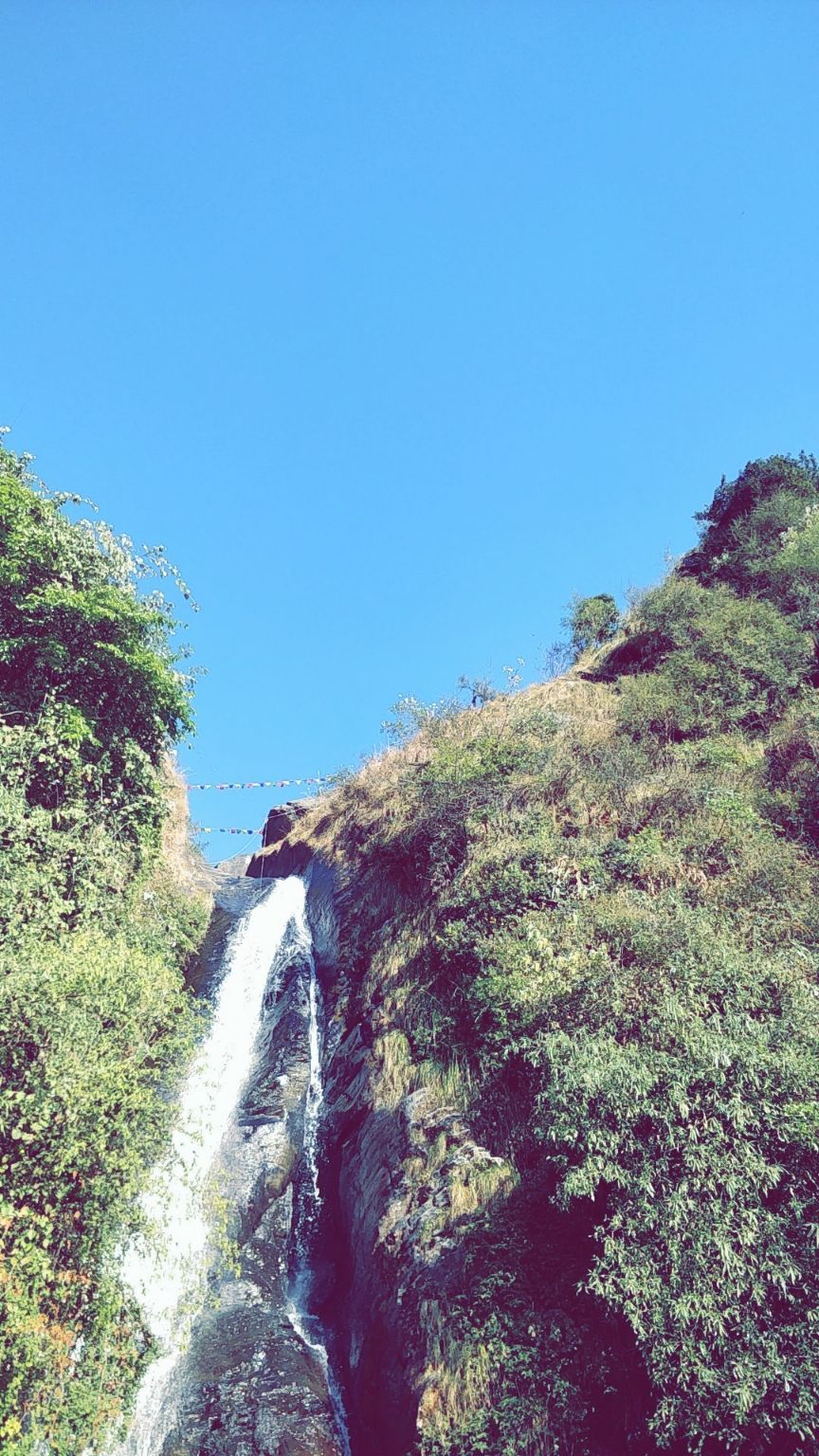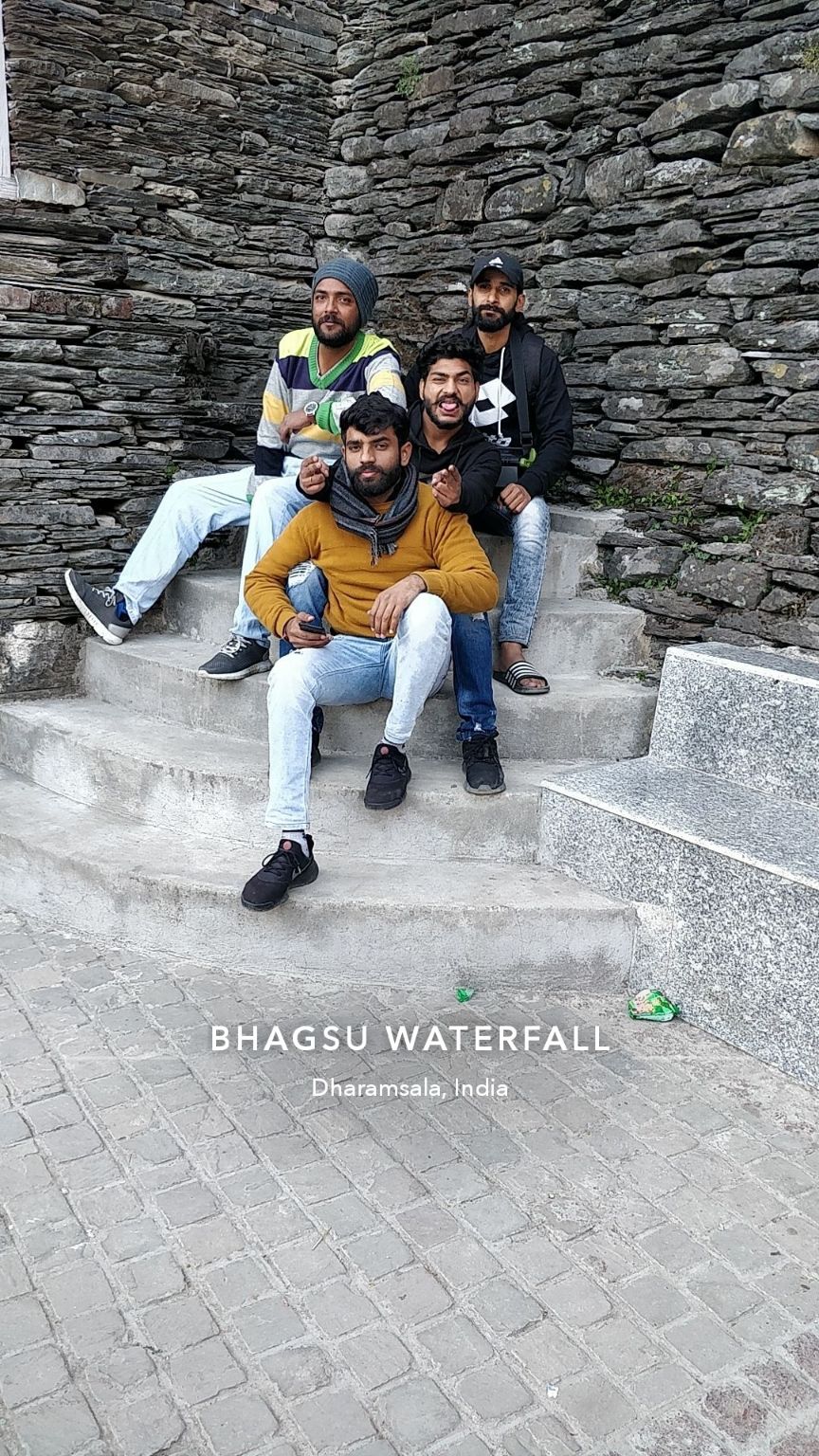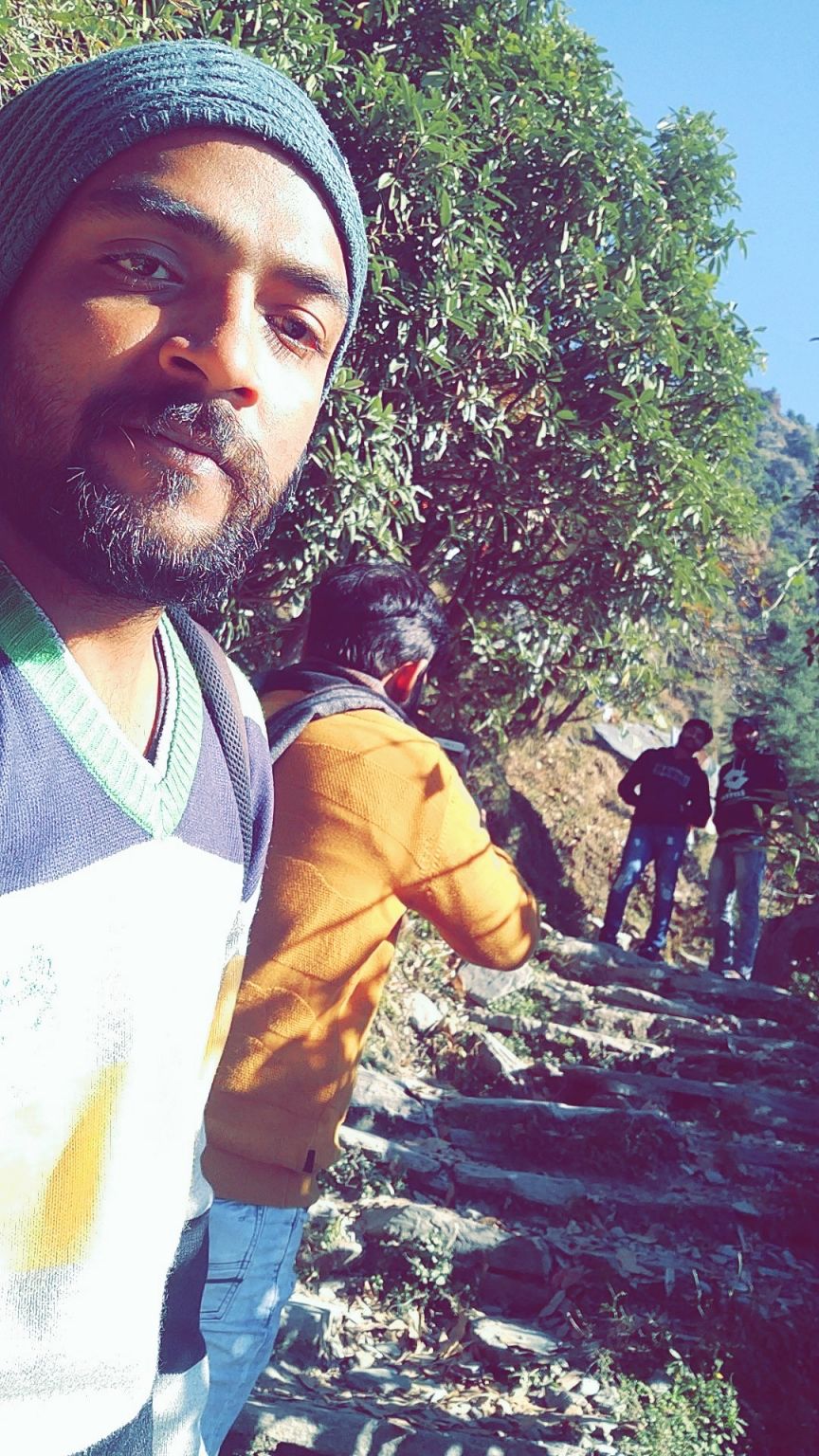 Finally we got ready for the 'Triund' trek via Dharamkot. But unfortunately the locals informed us about the ban of Triund Trek due to the adversity during the period. But we moved on to Dharamkot to find out if the news is true.
We found people coming back from the way telling us the same. But we kept moving and now we decided to visit Dharamkot and get back to base as soon as possible so that we can start off our journey to 'Kasol' which is almost 200 Km from McLeod.
Dharamkot is located on the crest of a hill above Mcleodganj and offered a very beautiful and scenic view of 'Kangra Valley' and the 'Dhauladhar Ranges'. Dharamkot is a Hippie Village known as 'Tel Aviv of hills'. It is the only village of state with a Jewish community center .
We found a Hippie Cab which seemed a quite old yet very beautifully painted and designed.
Dharamkot is a Hippie Village and you can feel it during the trail. I mean the walls and the inscriptions over it be it the paintings,doodles or Mandala , you will get a lot to see in this village of Kangra Valley.
After exploring the beautiful Dharamkot , we planned to reach McLeod and get the bus to Dharamshala Bus Terminal so as to catch an early bus for Bhuntar or Kasol.
Temperature was dipping down and we were still trailing down to McLeod. We managed to get a bus to Dharamshala just when we reached there , but the bus from Dharamshala to Bhuntar had a late departure time of 7:10 pm, but we didn't had a choice so we waited.
We expected to reach by 2 am next day.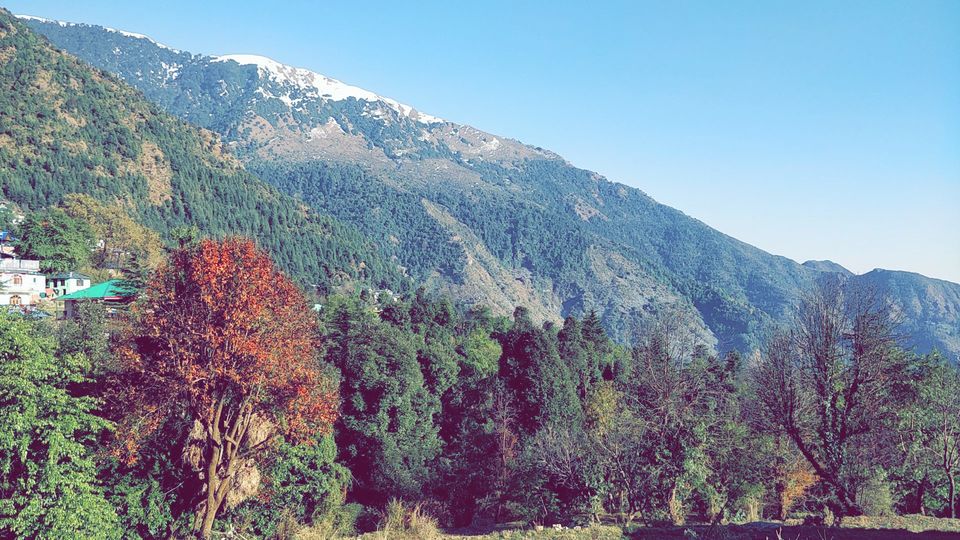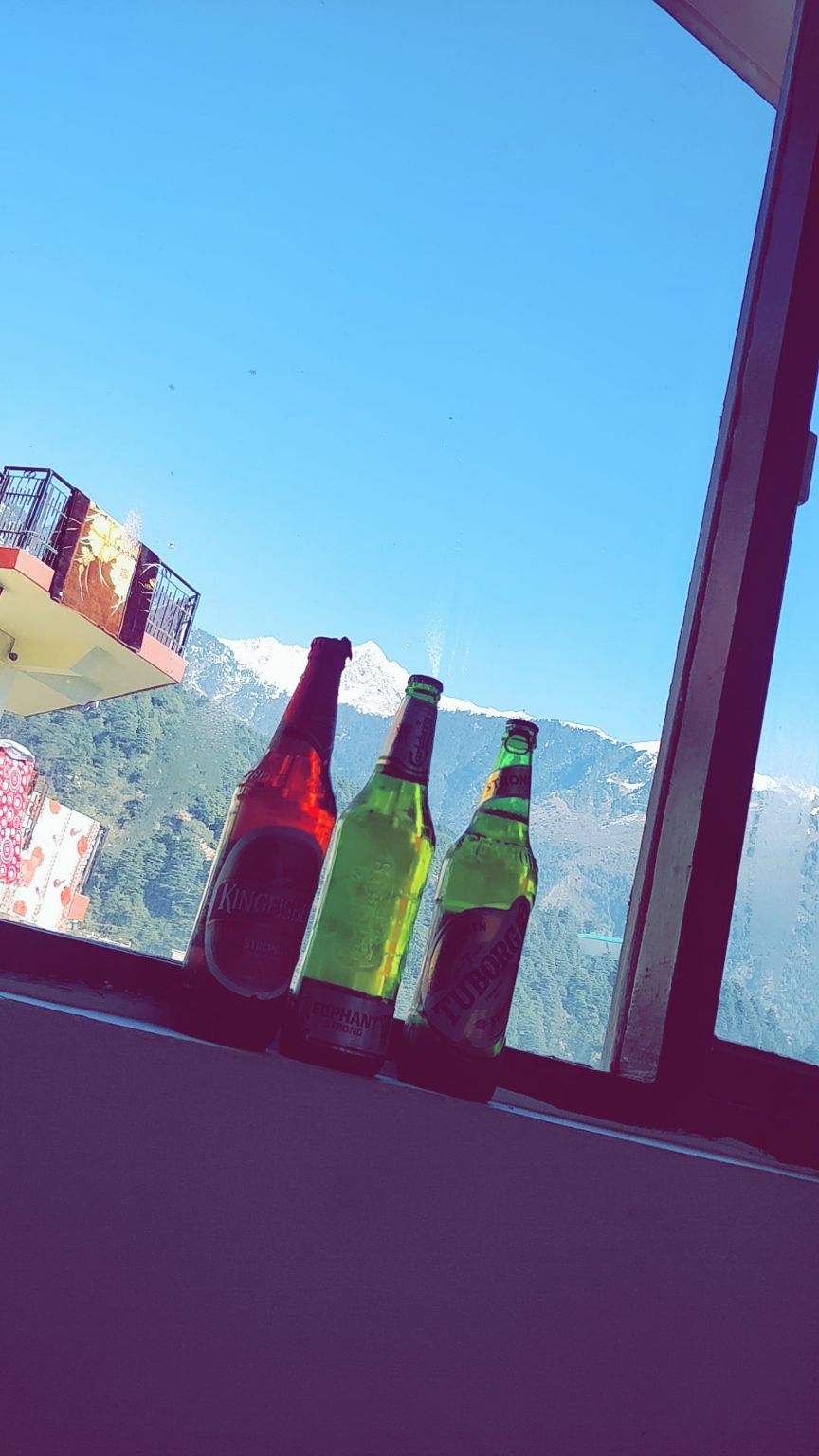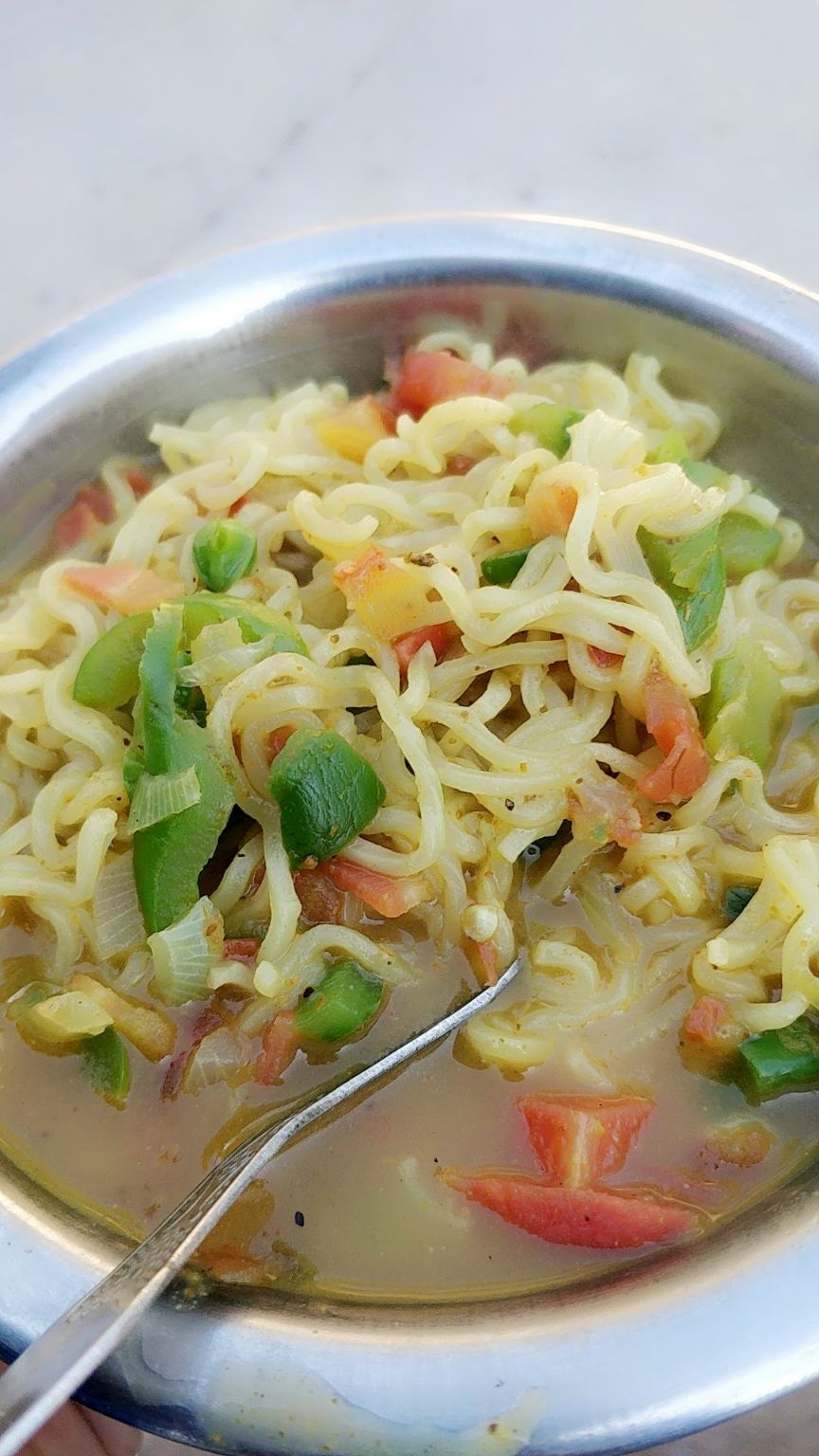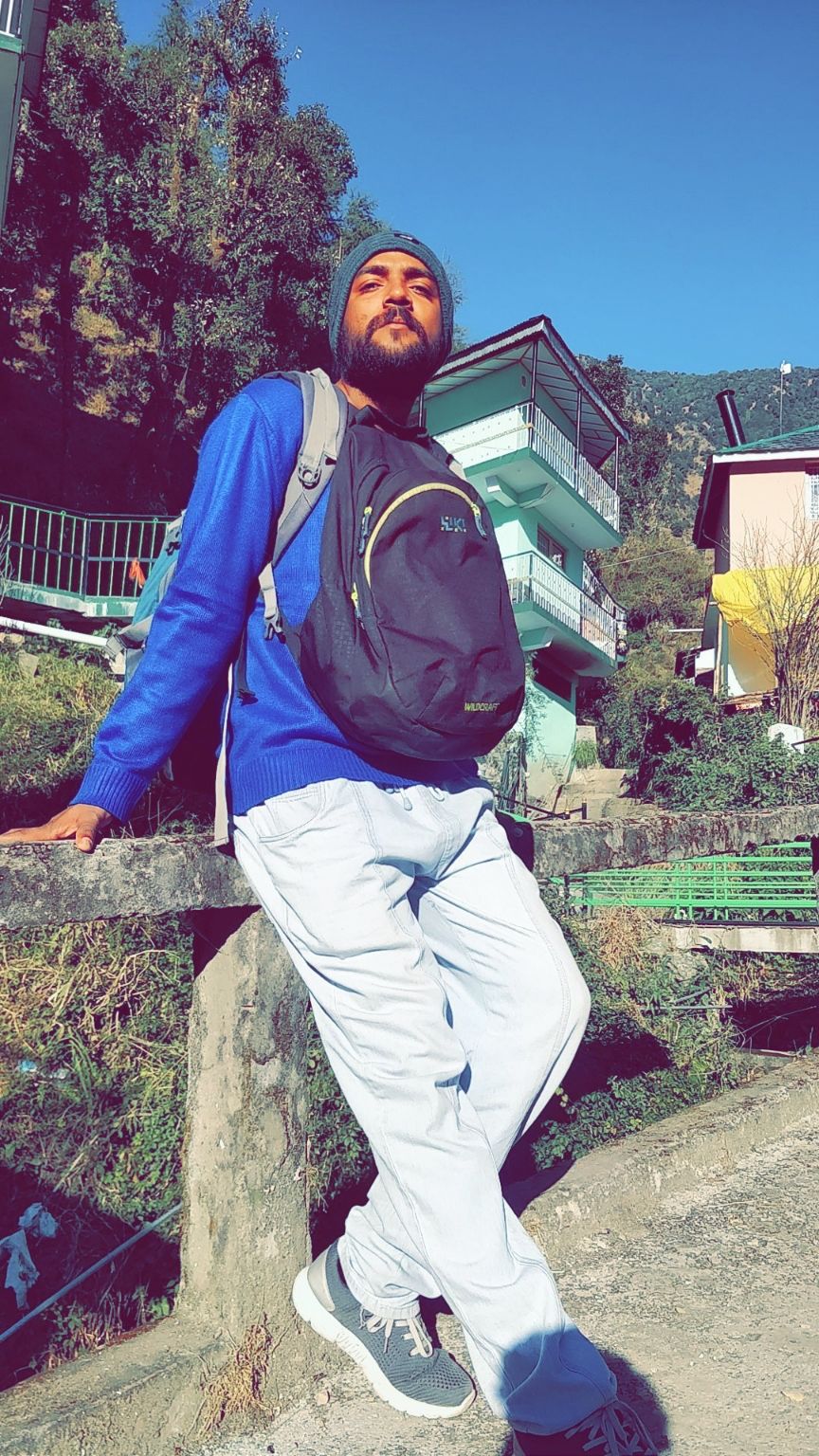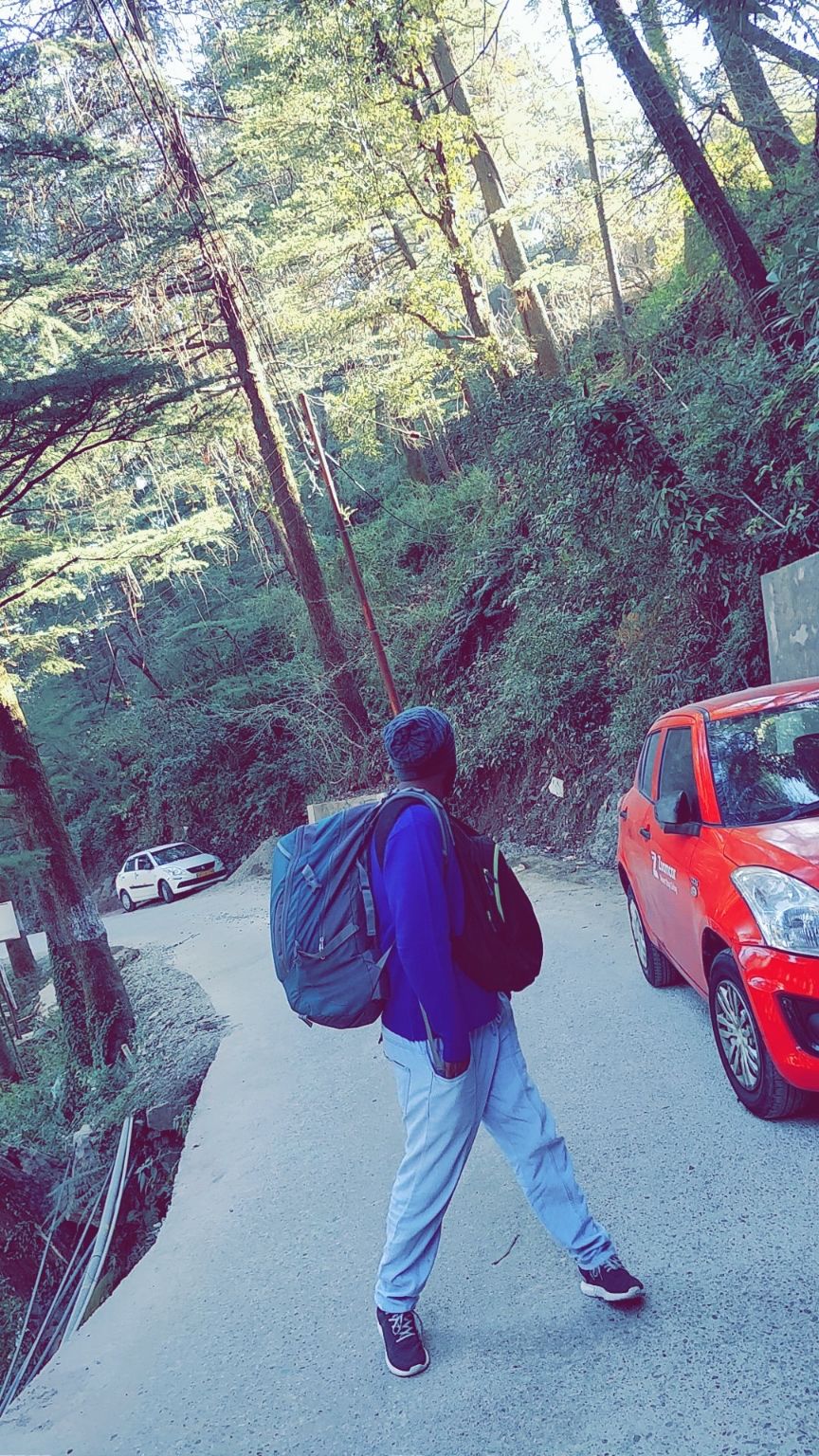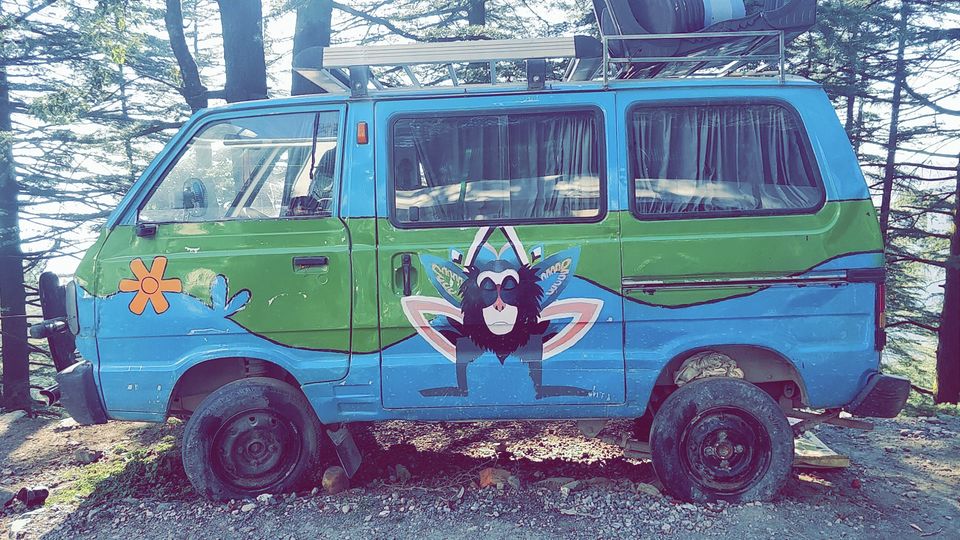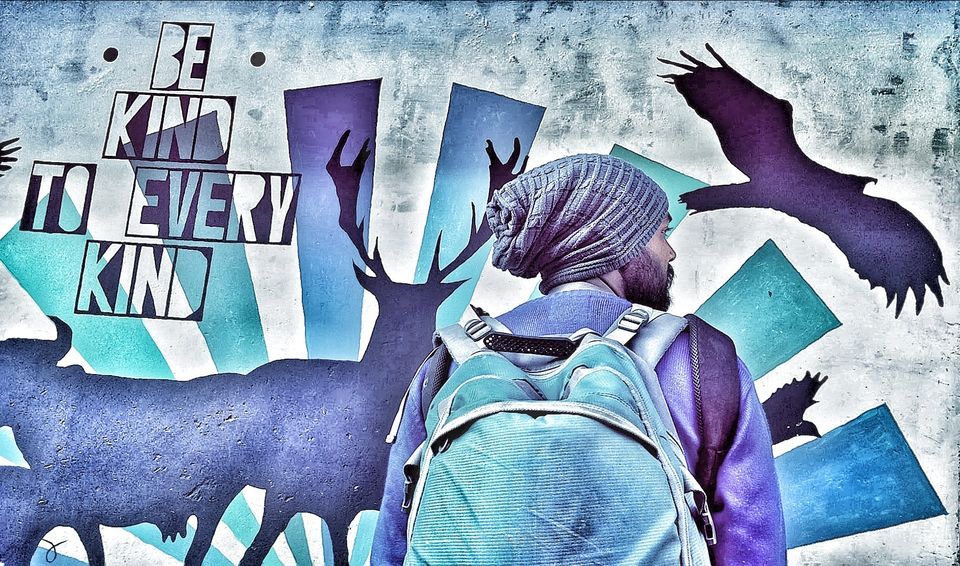 Finally reached Bhuntar at somewhere around 1 am in a freezing cold temperature with heavy loads again. We were shocked initially when we witnessed a sheer silence, not even a shop was open so that we can hide ourselves under a roof. We waited for the cabs and tried searching for one but after a while realised that it would take time to find a cab so we decided to arrange the things to light fire to cope up with the condition.
Teamwork always pays off and we managed to find all the resources to light a fire and placed ourselves around it which helped us till 5:30 AM when we got a cab.
We all were too much exhausted and needed a deep sleep so we checked in and relaxed till evening.
In evening we walked around the town to spots like Chhalaal - Kasol Bridge ,Parvati Riverside , did a little bit shopping at Kasol local market and enjoyed food like Maggie , Thupka,Aaloo Ke Paranthe and Bread Omelette with all time favourite Chai .
We planned for the next day spot, 'Tosh' and celebrated the night with little bit of Rum while sitting around a bonfire and enjoying those local songs while playing antakshari .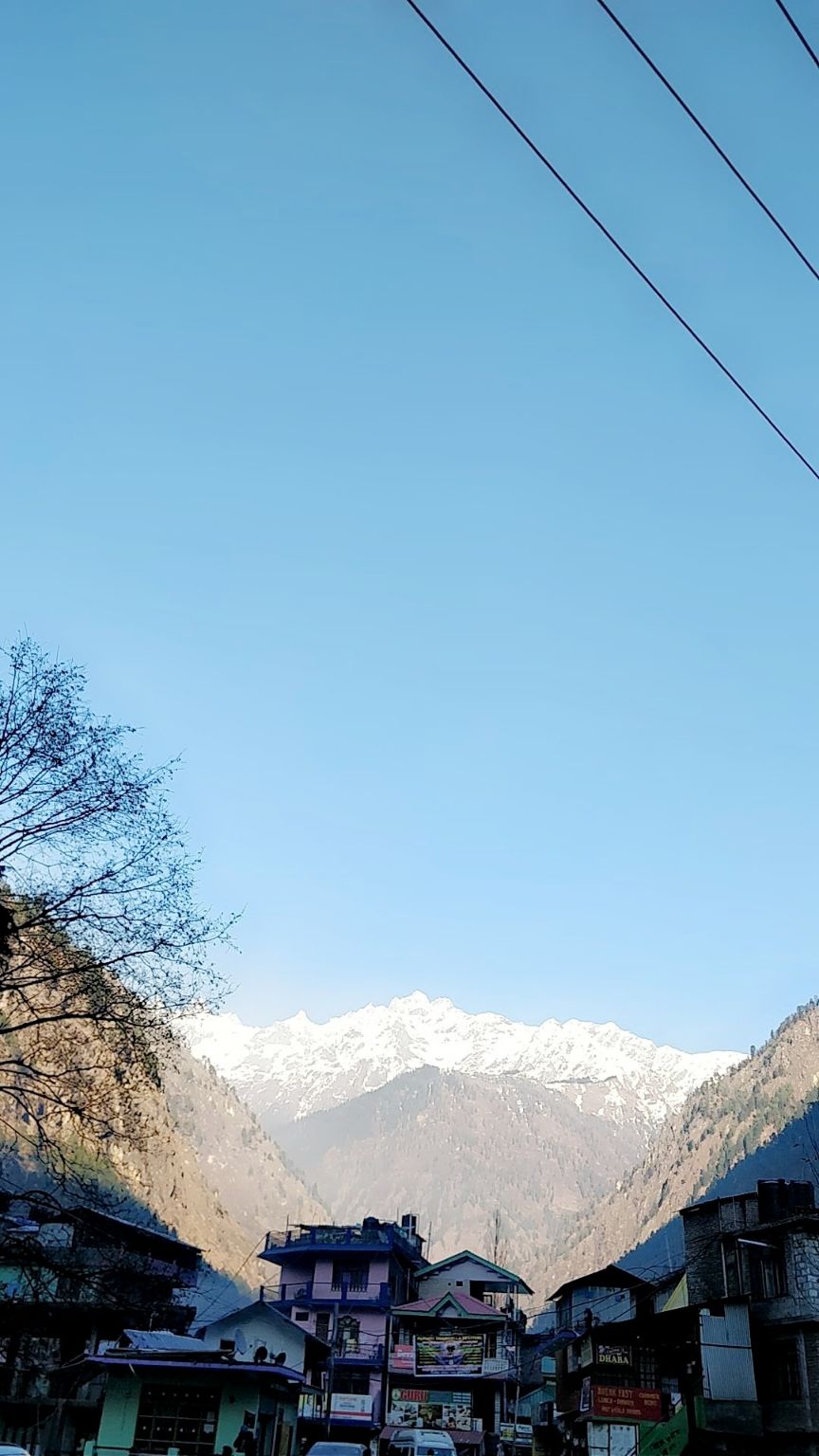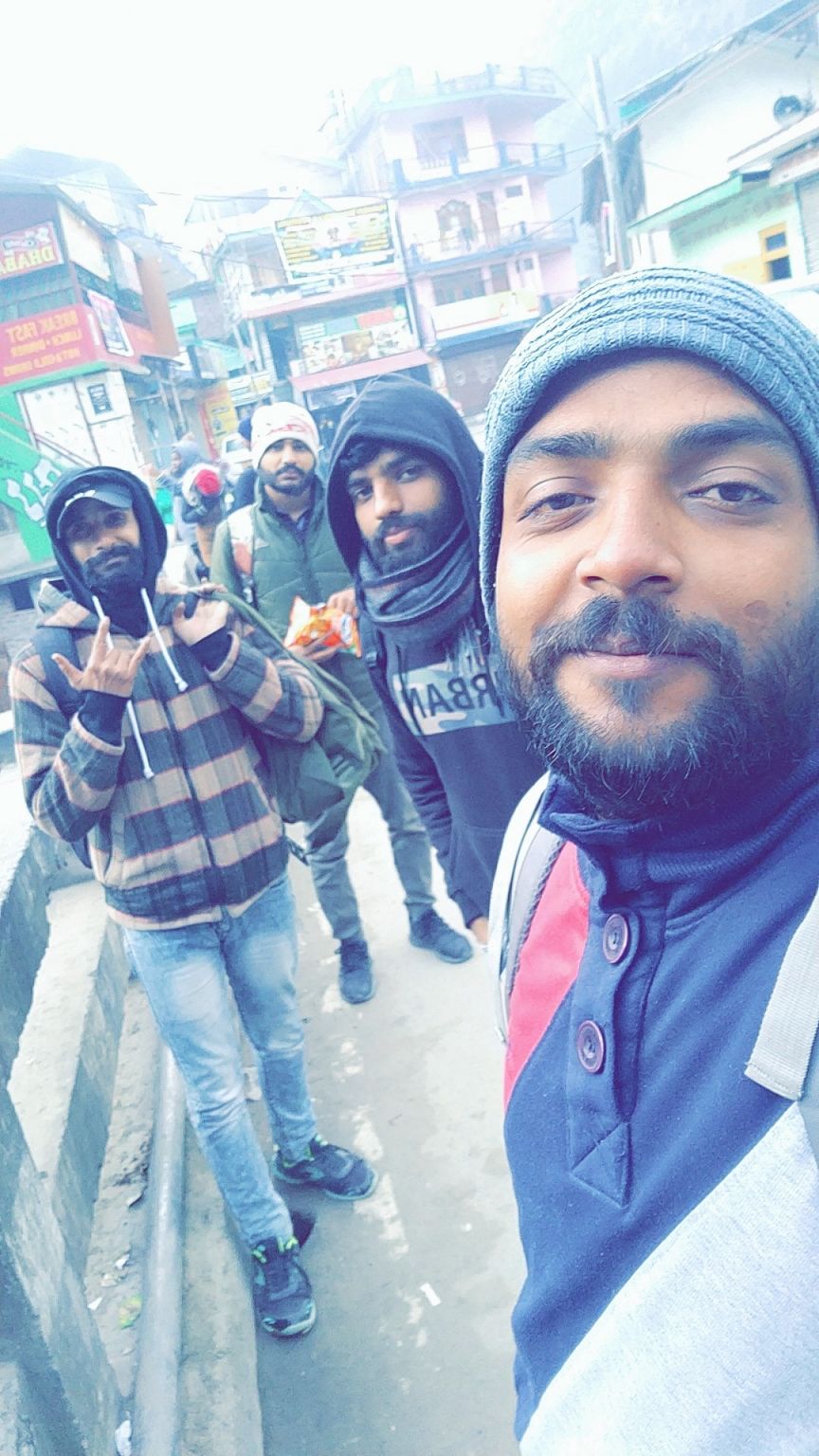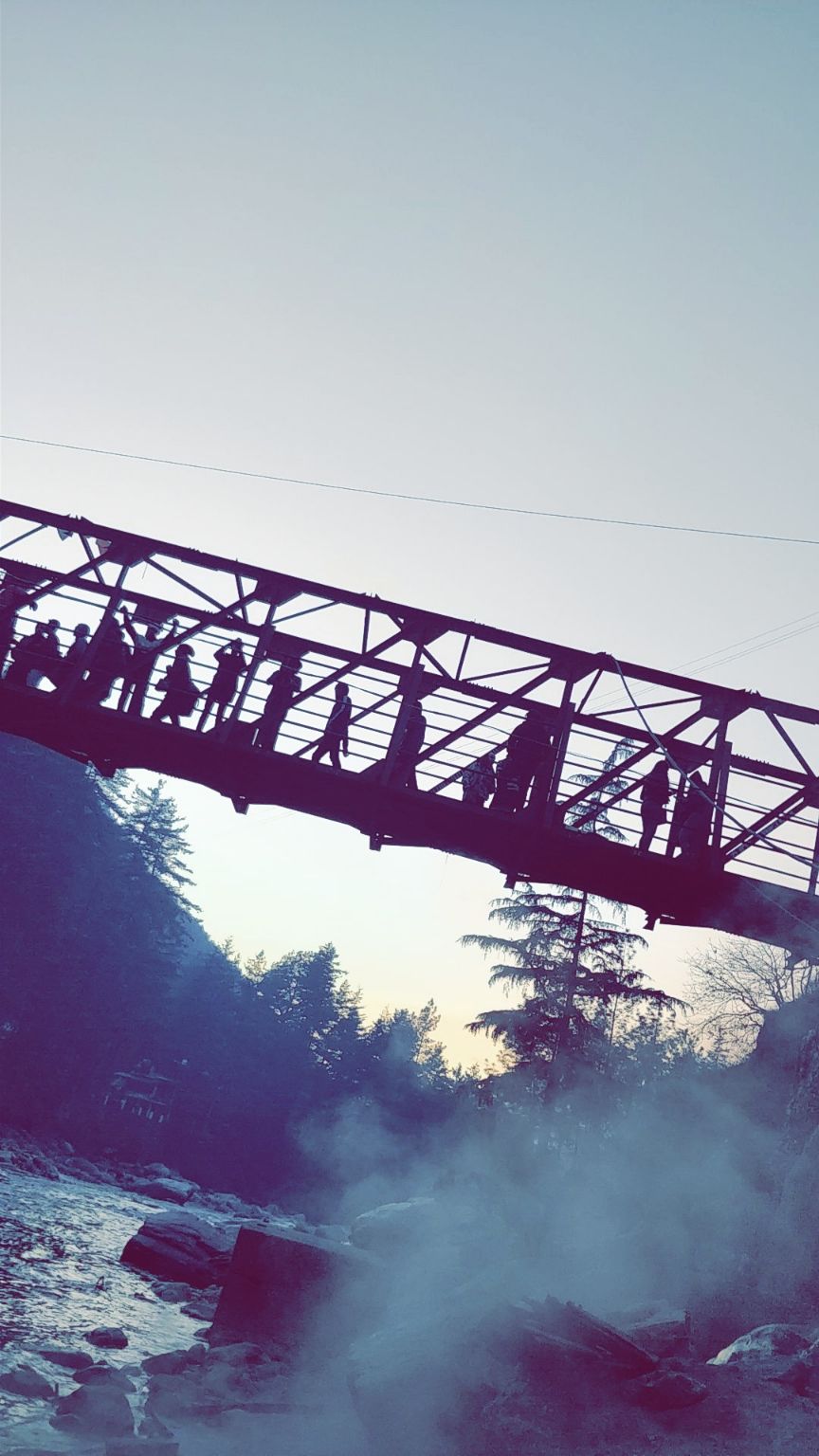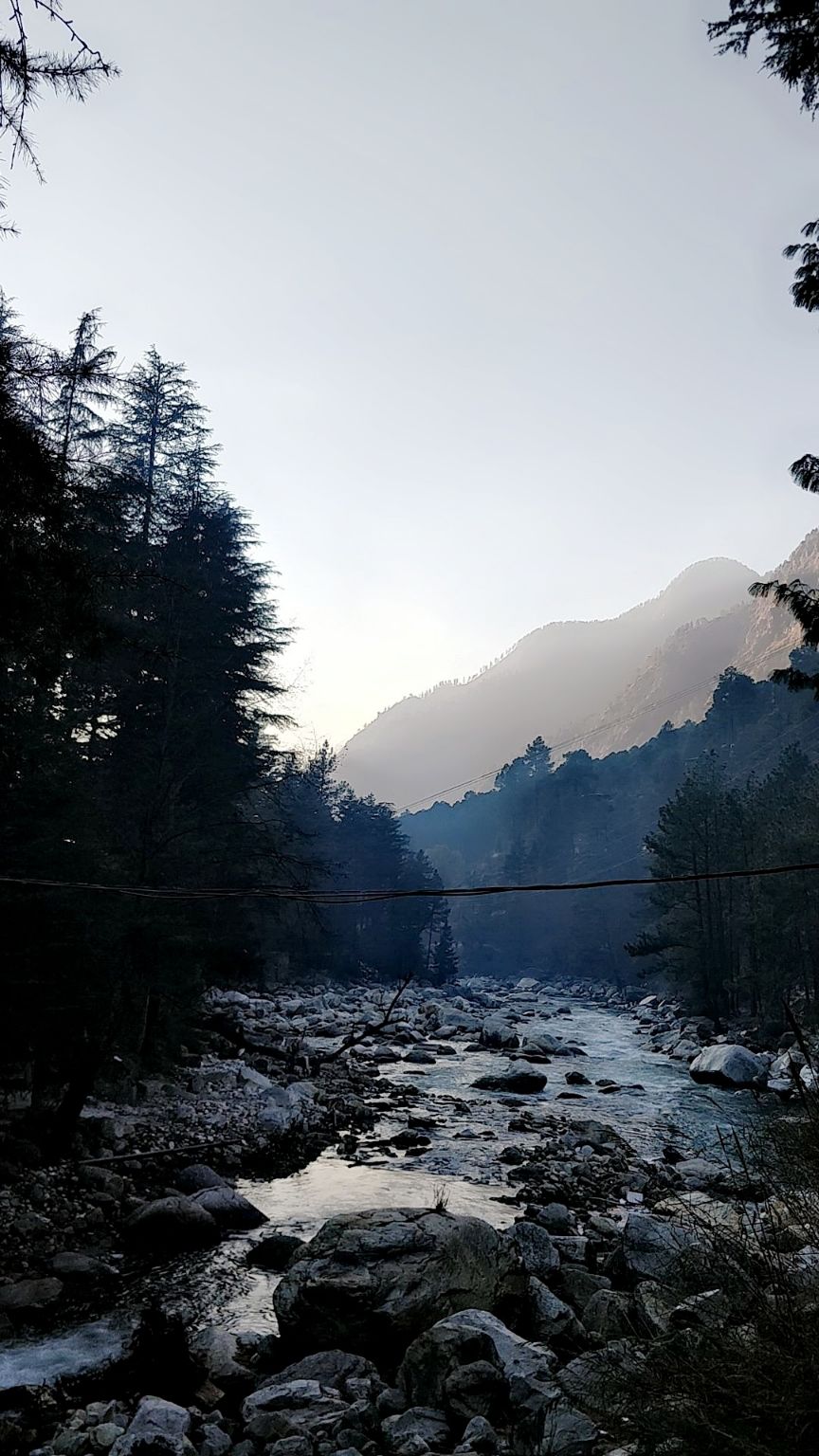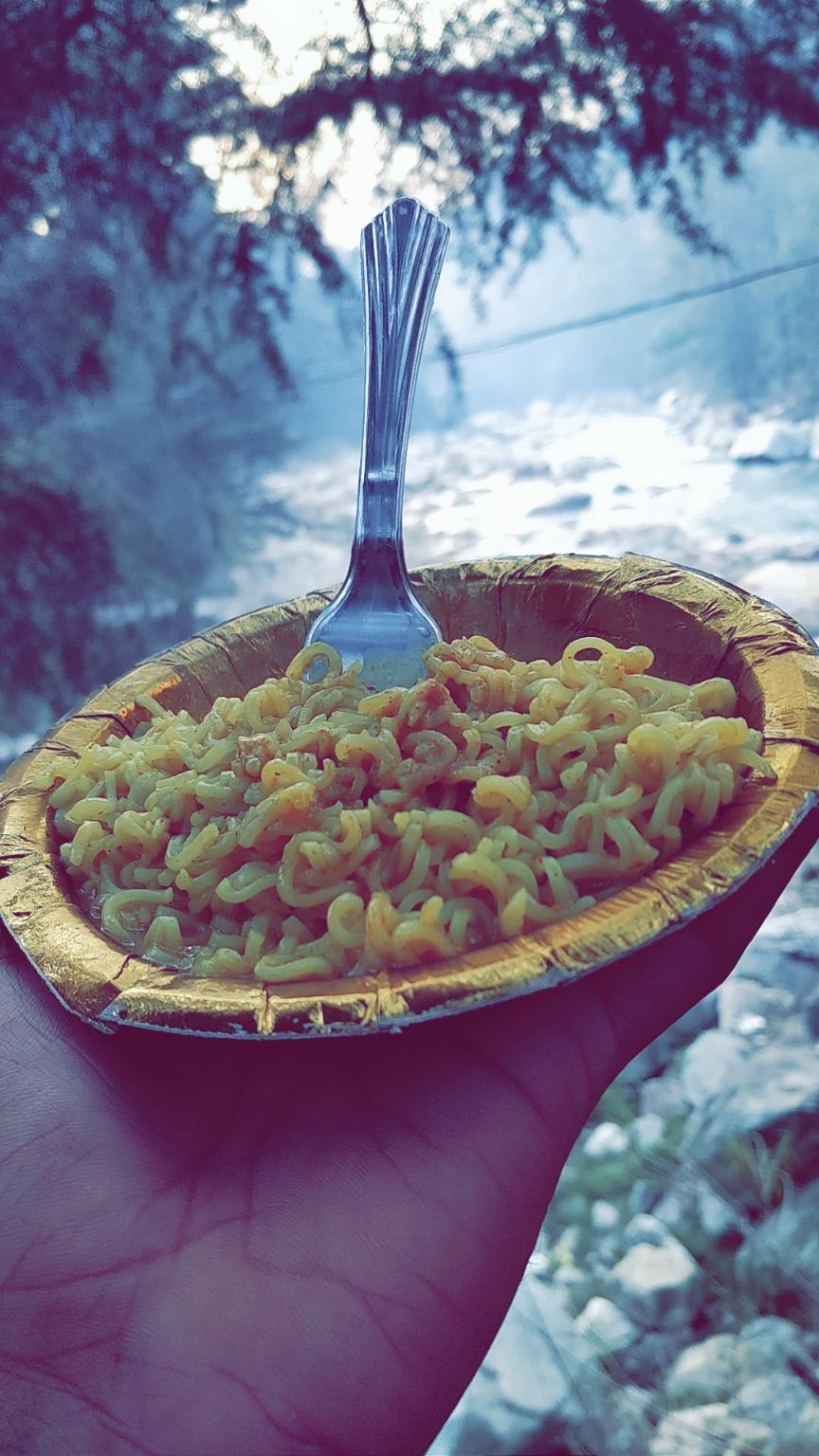 Woke up early yet couldn't moved out of blanket until we realised that it would be late then to move to Tosh. Shyam Mohan suggested to have a tea in the market before starting of for Tosh . Now who would have said no to Tea ! So we enjoyed a glassful of tea.
We all were ready and booked a cab to ' Barshaini ' , last spot before Tosh . Trek to Tosh starts from this spot and takes around 4-5 hours.
We ate lunch ( Aaloo Ka Parantha with Curd and Chutney ) at Barsheni which was so delicious and then started our trek to Tosh.
We had to reach on time so we decided not to stop till me reach our next milestones which is an old , big tree in middle of the trek.
We got too much into the beauty sitting under this tree that it almost got dark when started continuing the trek again . Our smartphones and speaker's battery got drained till we reached Tosh at 8 PM.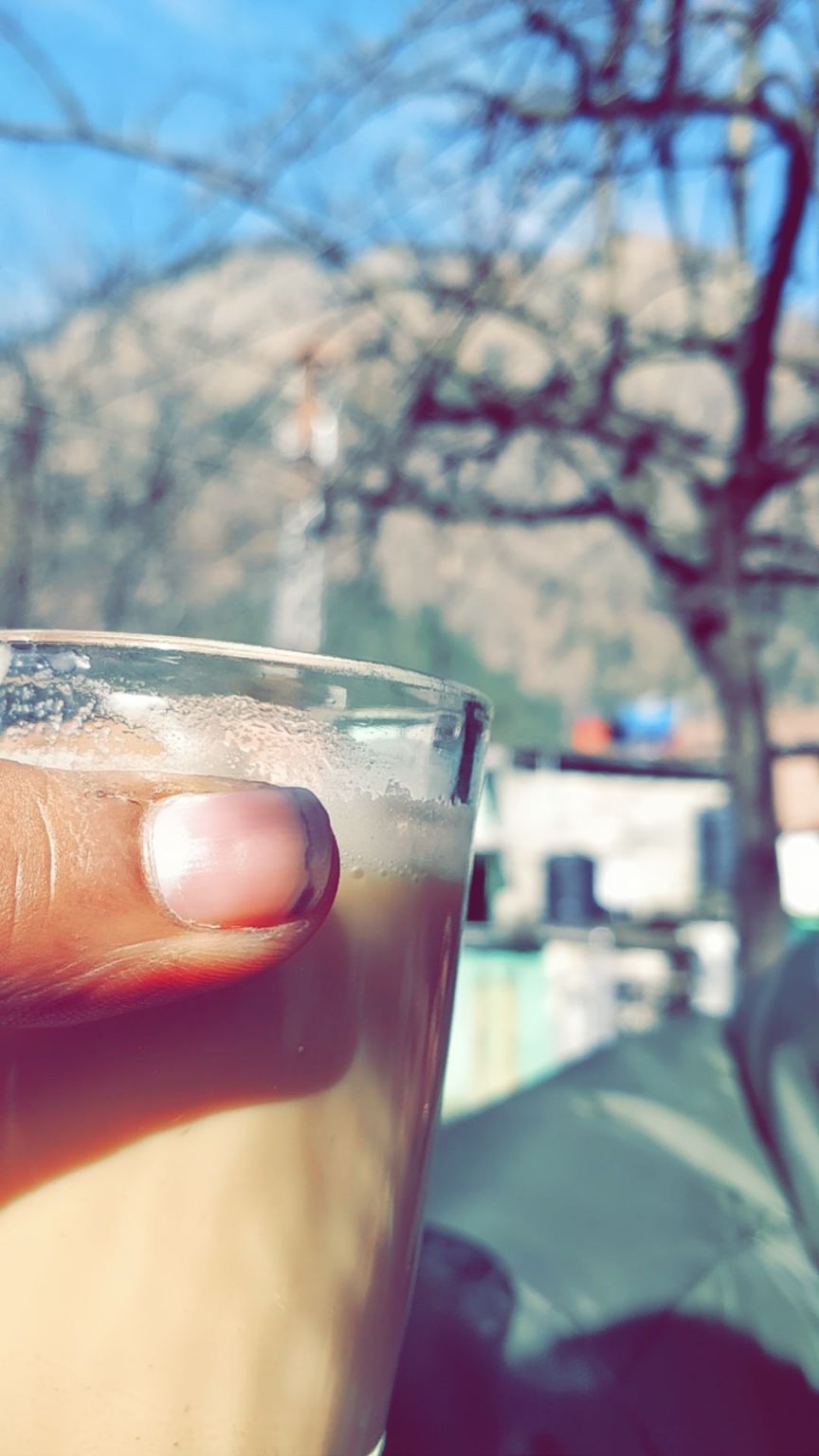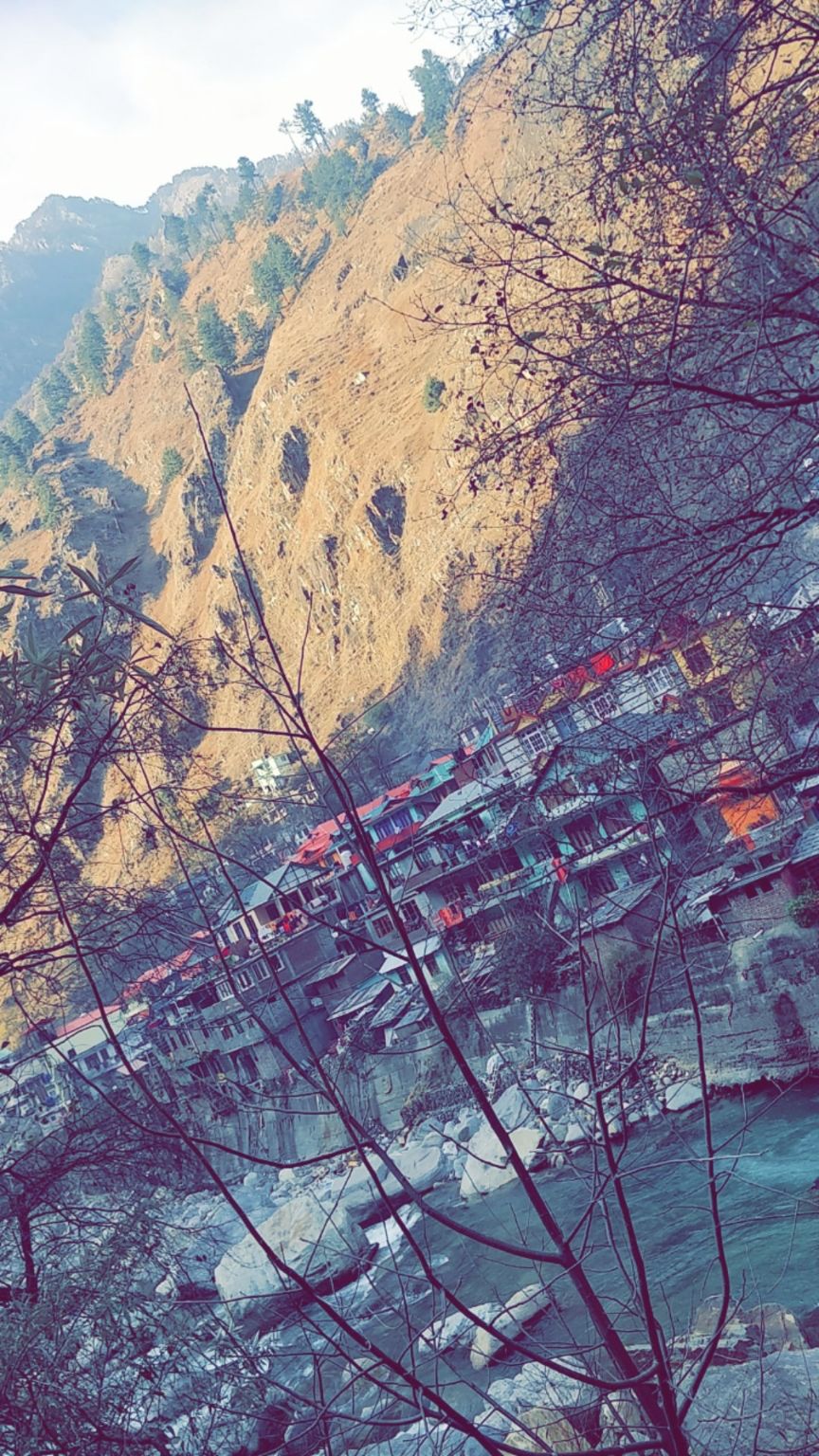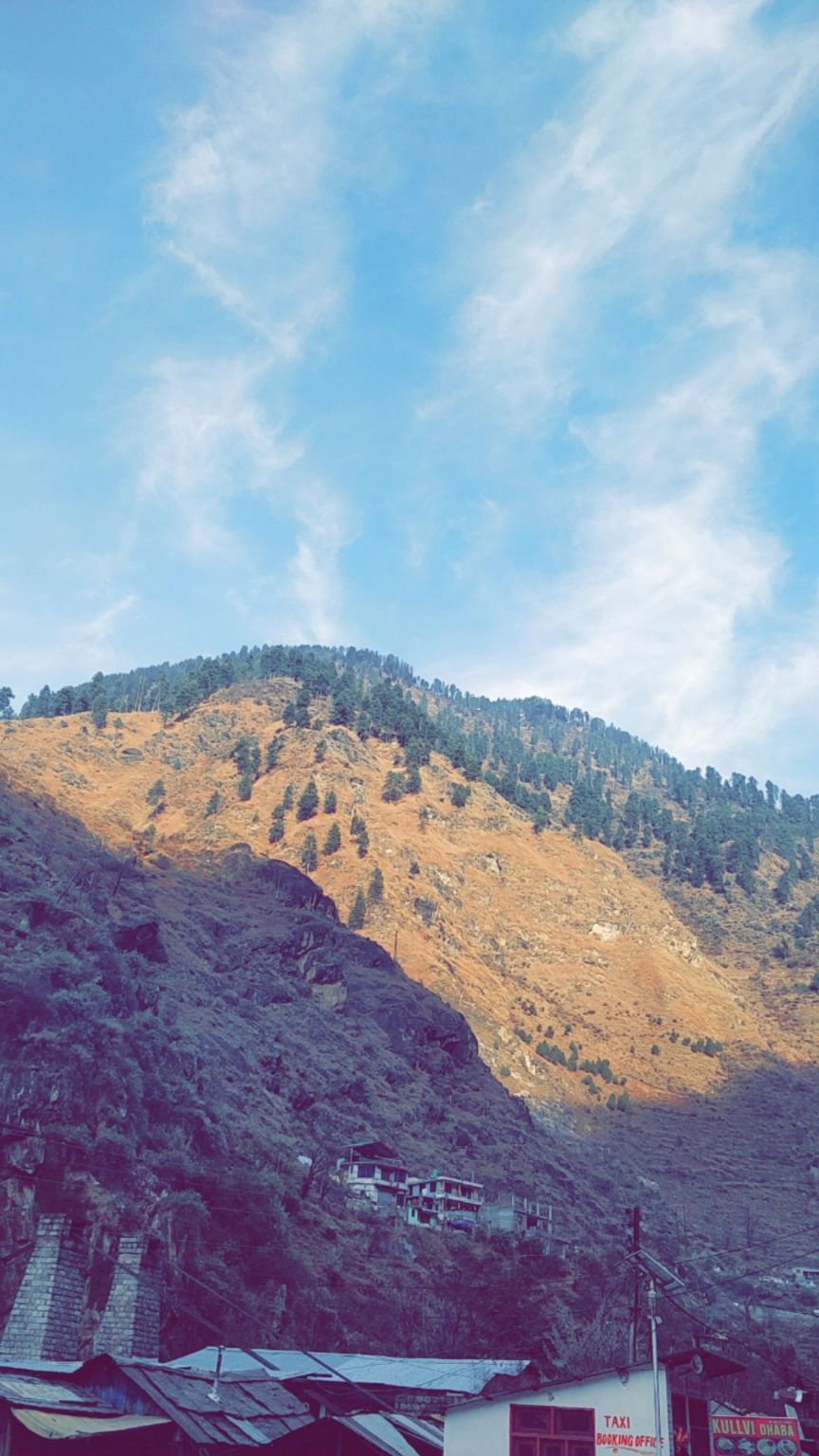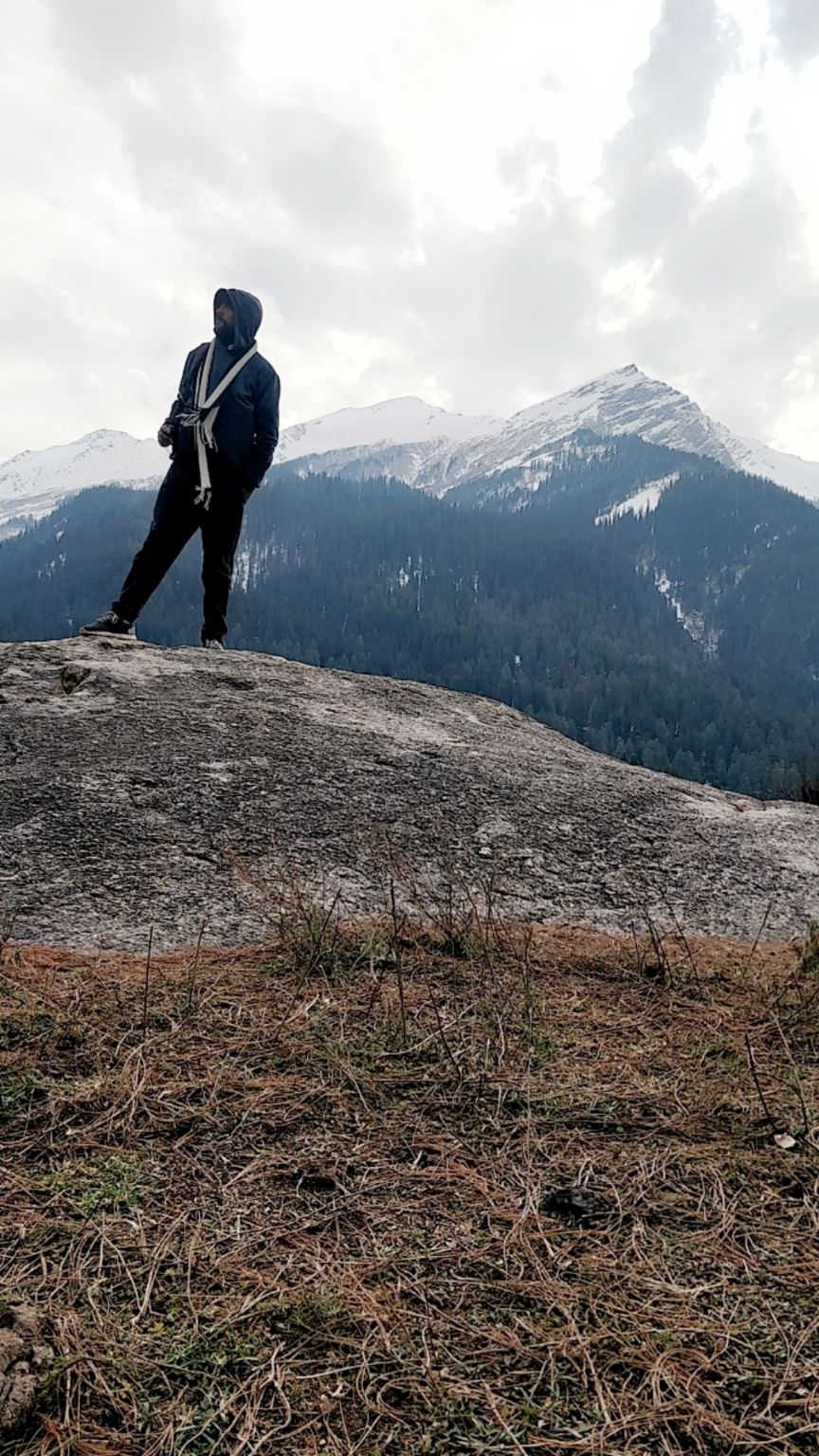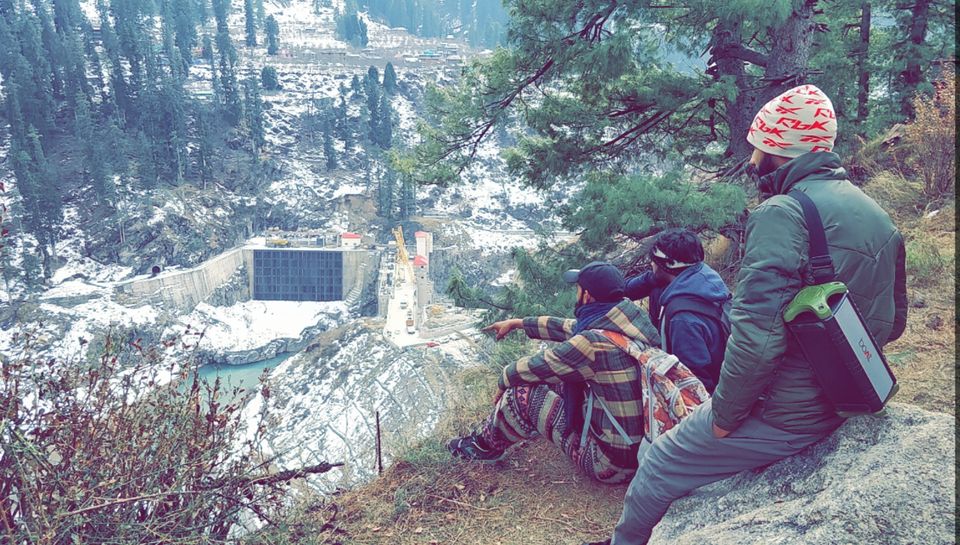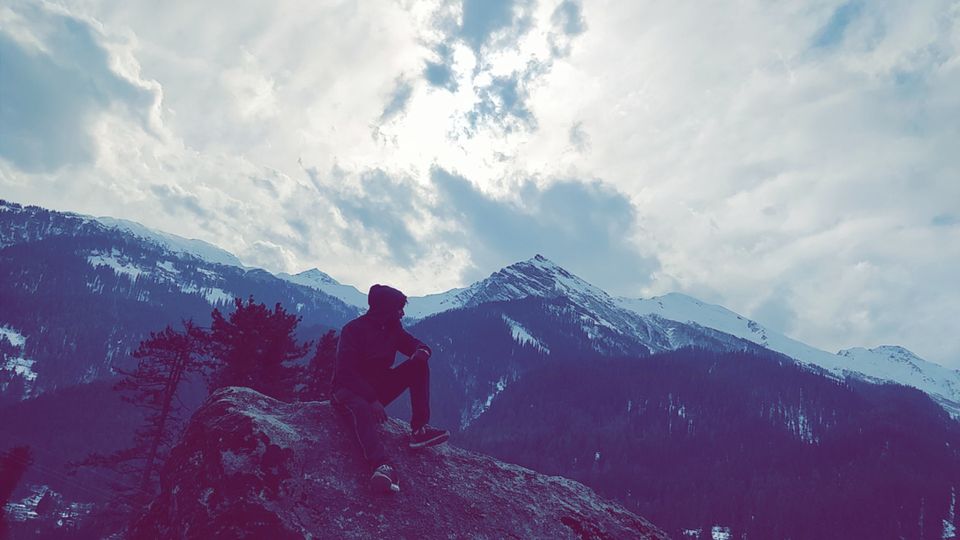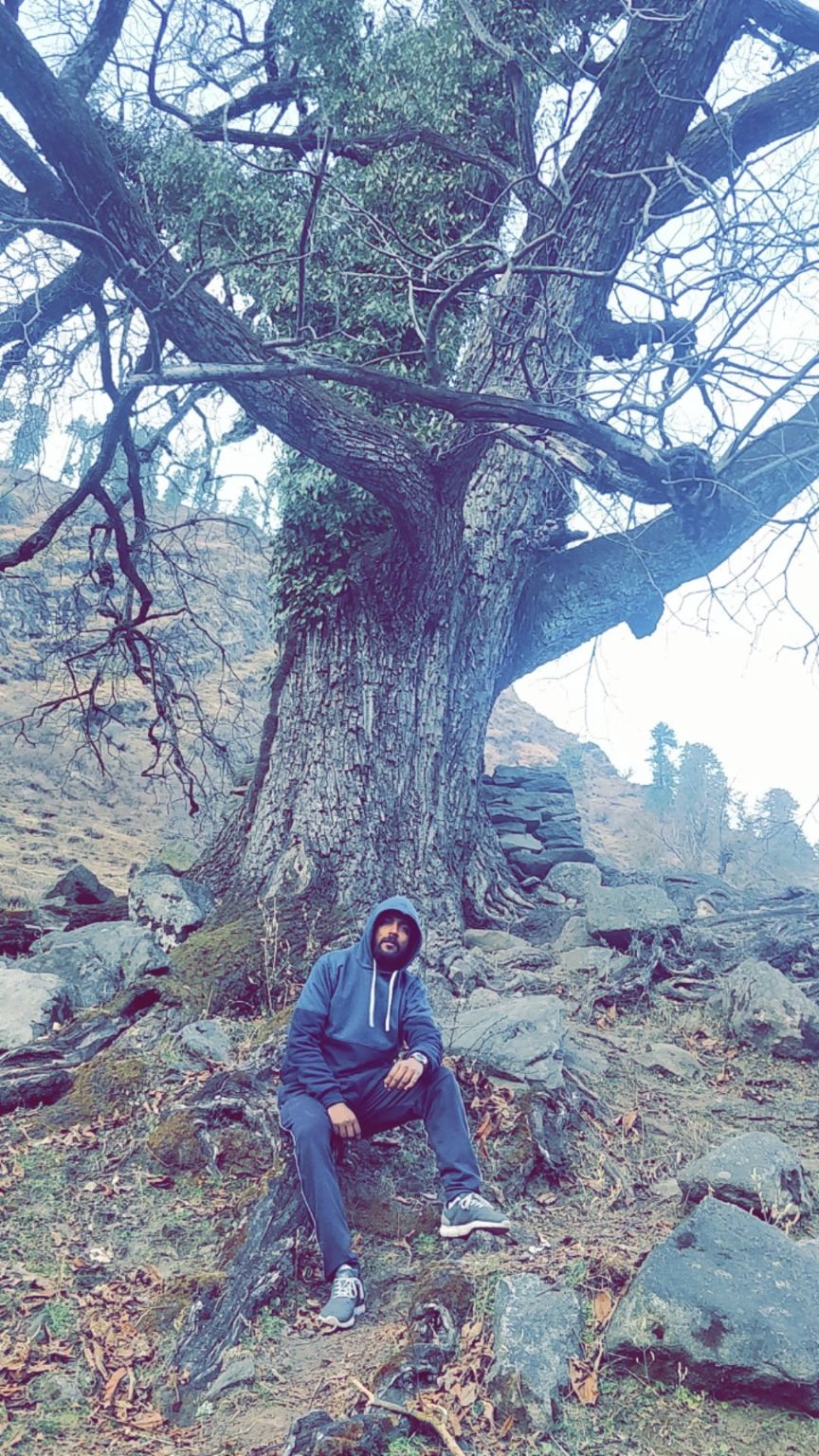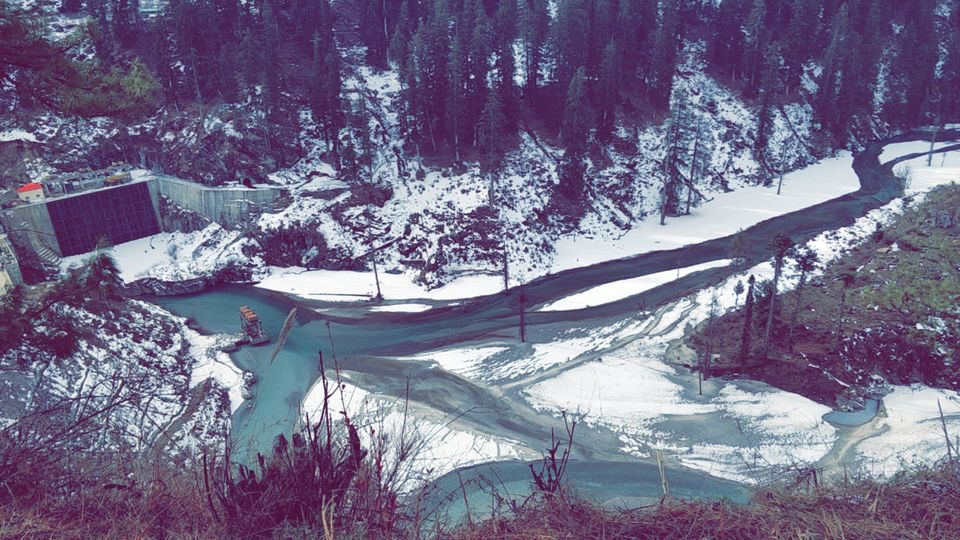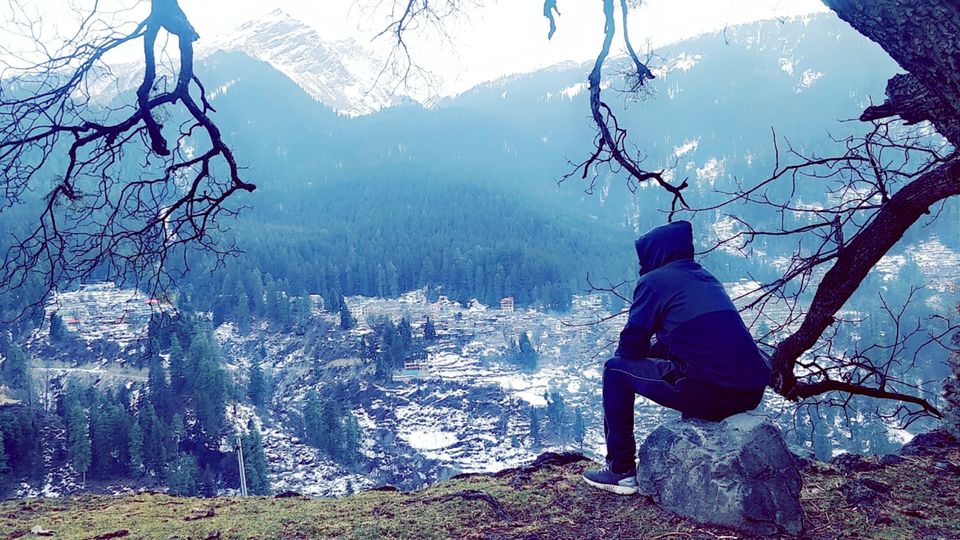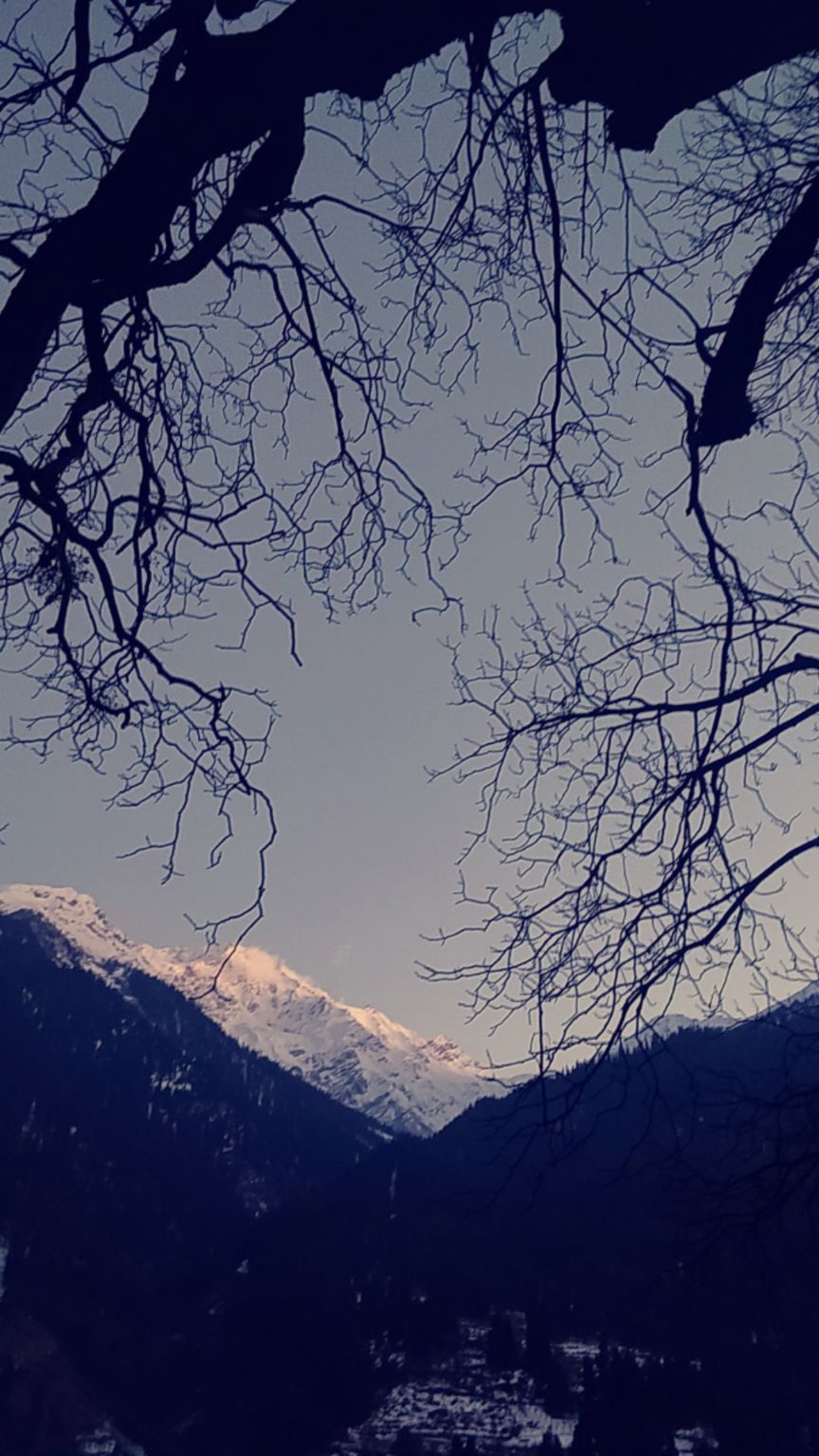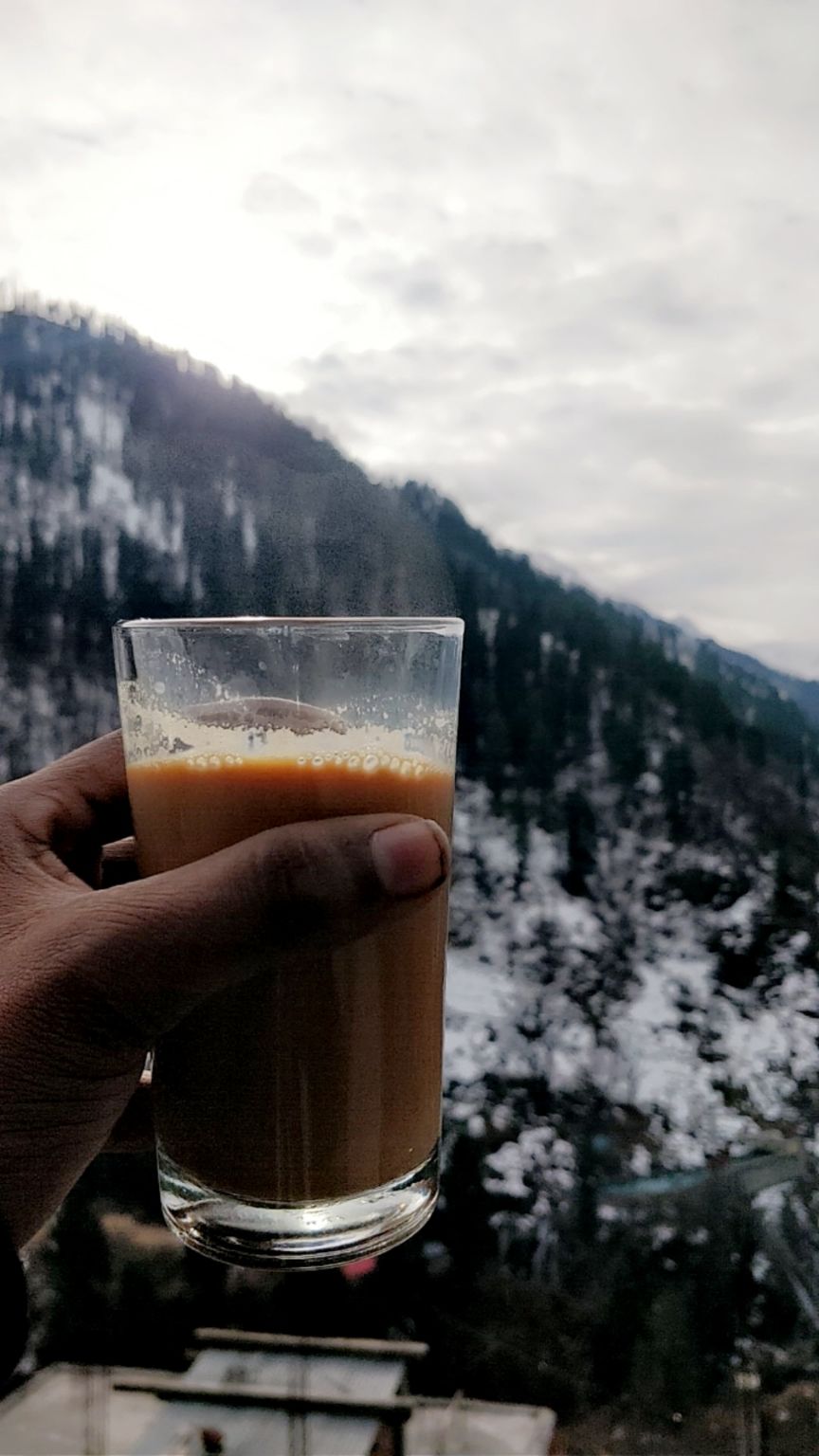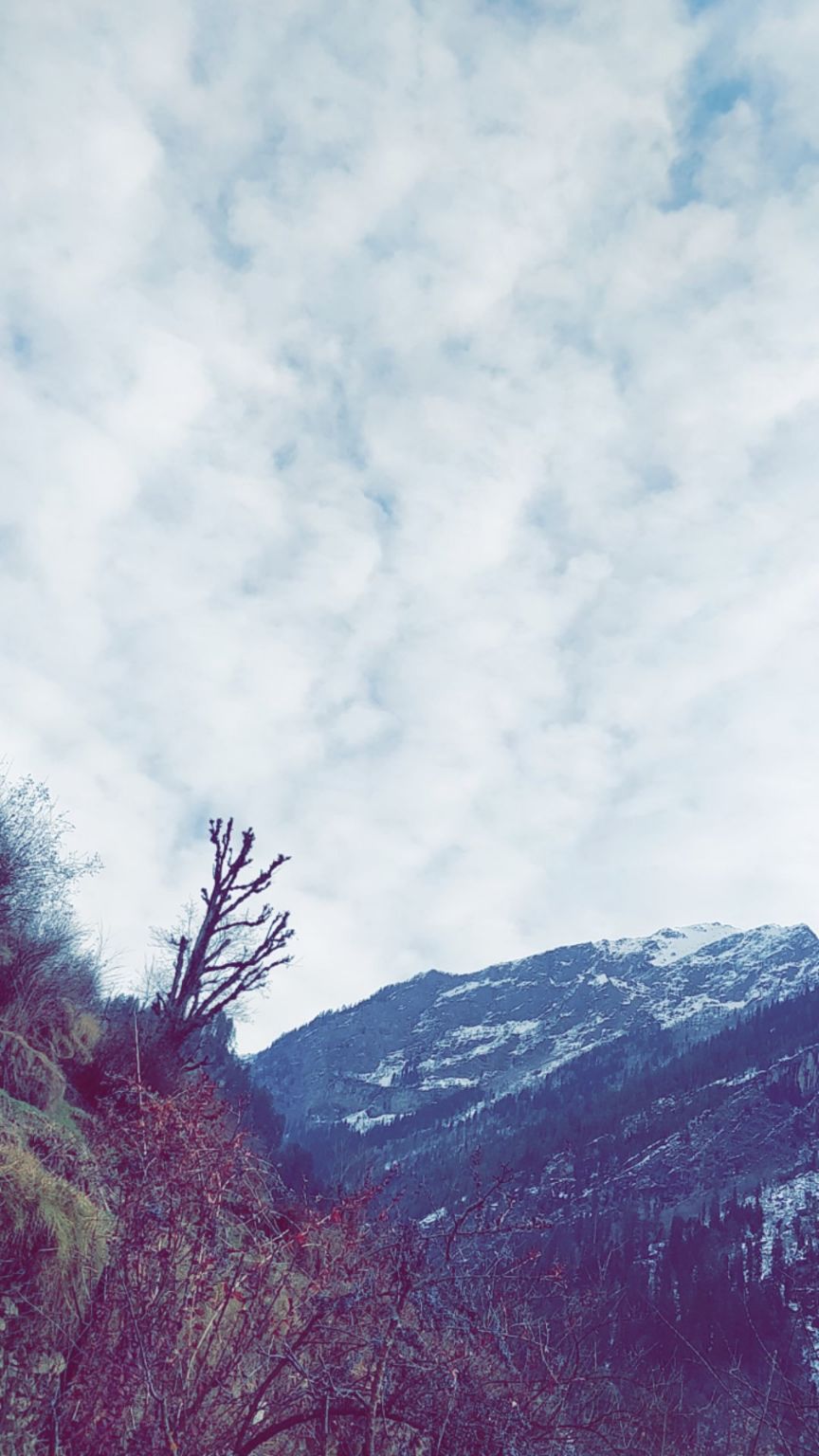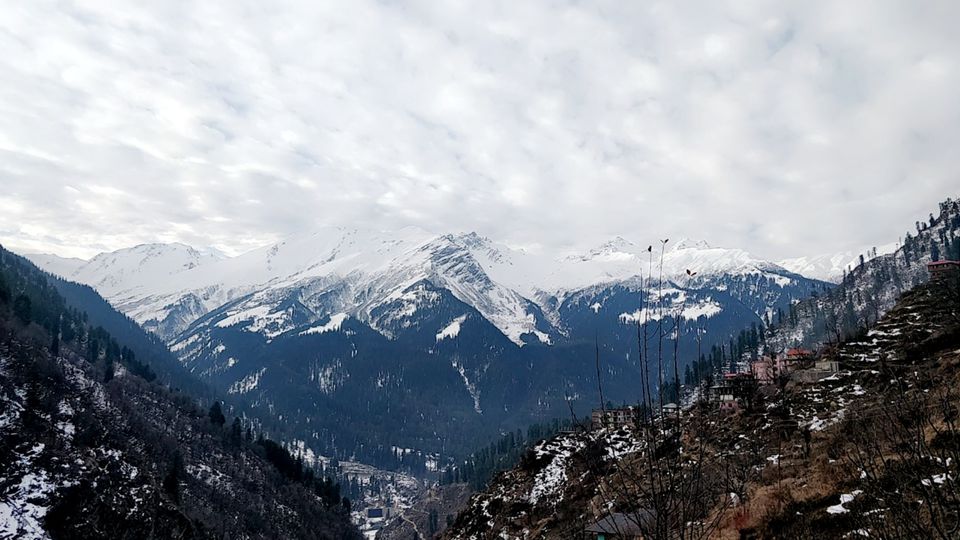 After a whole day and a night been enjoyed at Tosh , we had to down trek to Barshaini and then to Kasol by a Cab. So we decided to leave it a little early in afternoon so that we can reach Kasol on time and spend the remaining day at Kasol.
Surprises were not over for me at least as the moment I reached Kasol Square I got one more surprise. I found Meenakshi waiting there to wooh me with surprise. The moment I saw her from my bus window which was just arrived , I couldn't believe at the first instance but later when see started approaching the bus gate to see if I am in the same bus , I got her ..
She came solo all the way from Noida, that's too very first time as solo . I was so tired but when we get surprises like these , all the tiredness changes into cheerful smiles .
It was 31 Dec,2019 and having her with me to celebrate a new year was the best part for me.
So we decided to check in and some tea first and during the tea session we decided to go out to explore the some of the places in Kasol whe have never been to and eventually we found a place which is so much quiet and peaceful offering a scenic view of mountains and the valley.
We all were so much into it that we forget about booking the tickets for return and lately we realised that we have to return back tomorrow early in the morning .
Have a look the pictures I have attached of this place. It's at the back of Kasol Main market and has a limited access to people. It was so fortunate for all of us that we came across to this place which was like a cherry on the cake of this trip.
I hope you liked my Travel Blog .
Please do share and like the post if you loved it. Also follow me if you want to get tuned to all my travel blogs and upcomming trips.
Thank you so much once again for reading this blog and showering your love and support.