With a comfortable cold night we wake up with a bang as a baby owl smacked on the window and fell down , the time was near to 7 in the morning I was little curious to for the sun to rise and it was not disappointing as the sun showed itself coming behind the mountains playing with colours of nature , clouds supporting shades and forming rays making the whole environment beautiful and amazing .
After taking few pictures we got refreshed and after having breakfast we checked out place which is Chalal village . But the way was so tiring and boring and this is because we were planning kheer ganga trek and want to save energy for that . 
By the time we reach near to our car we were totally exhausted and cancelled the program from kheer ganga trek by voting . We have no plans further so decided to reach manikaran , will enjoy langar in Gurudwara and think about the next visit .
With mutual understanding we decided to go to barsana and then if possible to tosh . We started our journey taking our car moving towards tosh we got trapped by the beauty of snow capped Himalayas covered with lush green forest contrasting beautiful blue sky capturing the whole scenario into my eyes i can still image it .
As the nature is raw we find our roads raw too , its bumpy , gravels on raw road eats lots of our time to reach but ita not ended yet , as we reached barsana , we were unaware of the off road adventure that's was going to start for tosh . About 1-2 km road condition was pathetic sludges with small stone with steap inclination makes the car tyres slippery and was too difficult to over come from it .
We were already very tired but we reached our destination to Tosh at 4:30p.m. . We parked our car in paid parking , parking cost us ₹300 till 10a.m. in the morning which is pretty high . But nature wants us to excercise more . We somehow got a hotel at end of a village but with the best view we can get in Tosh . That hotel cost us ₹600 per room and allowed us 3 to stay in the same room .  We were tired with walking and trekking but happy at the end that we got a very good place to sleep n relax .
We did our dinner had some conversations and ended our day .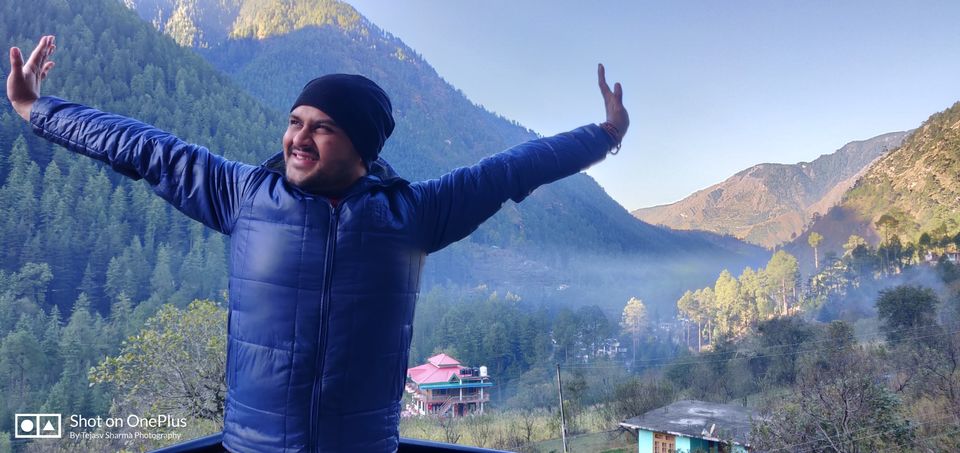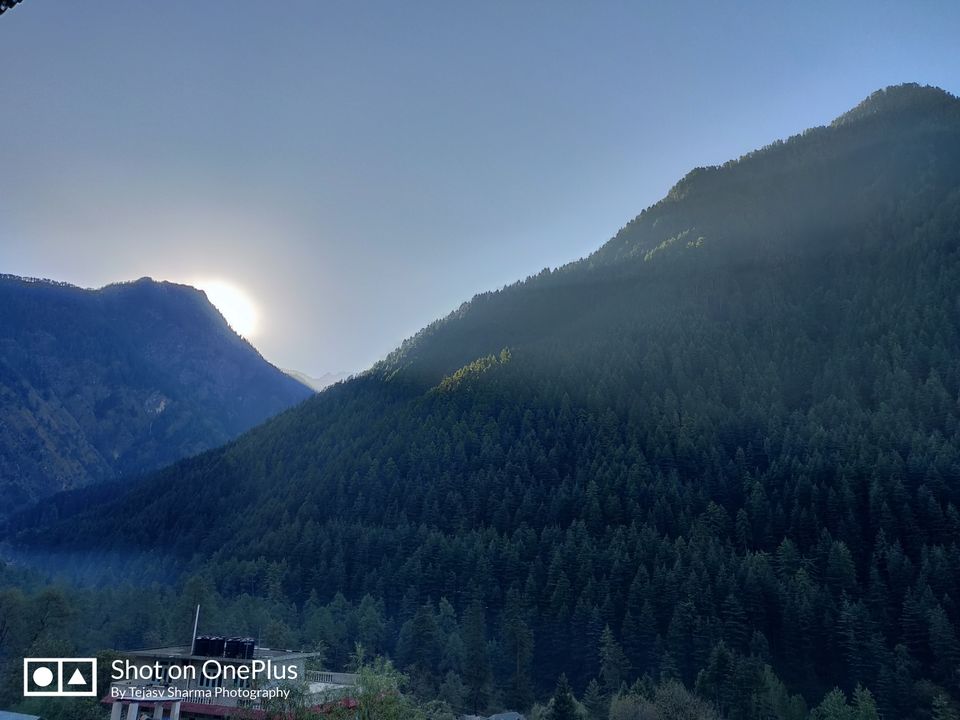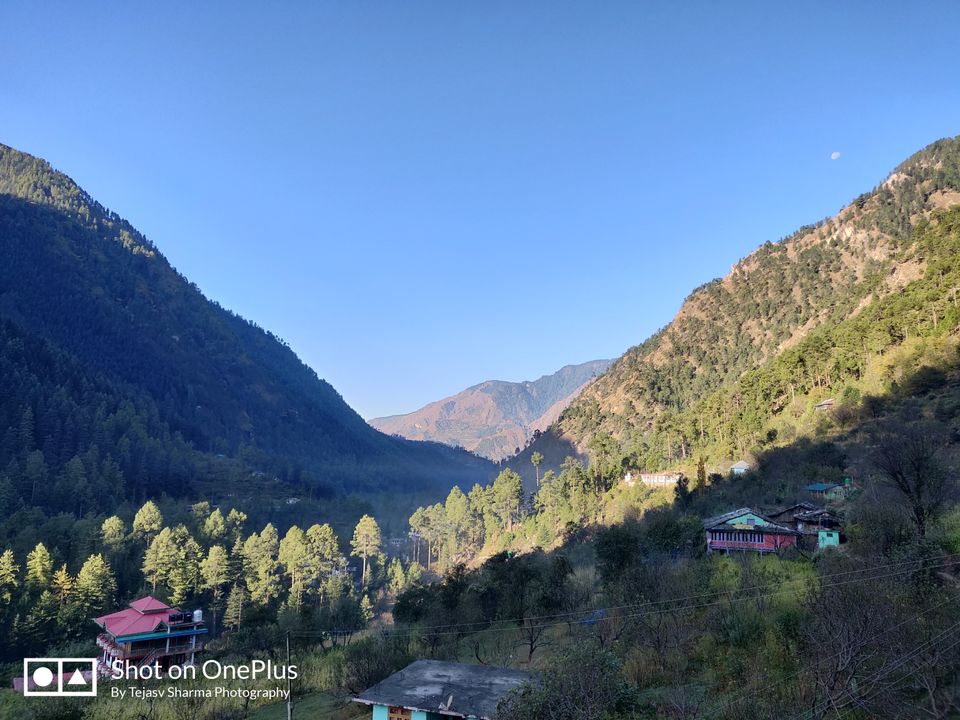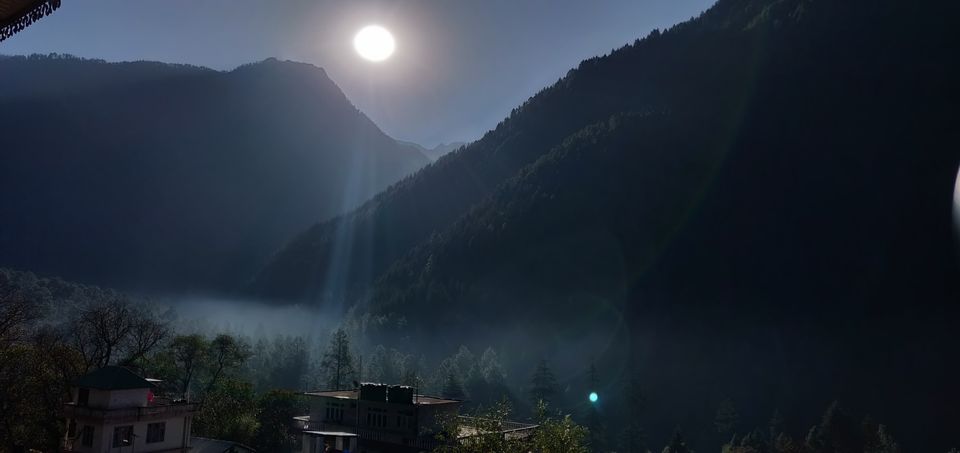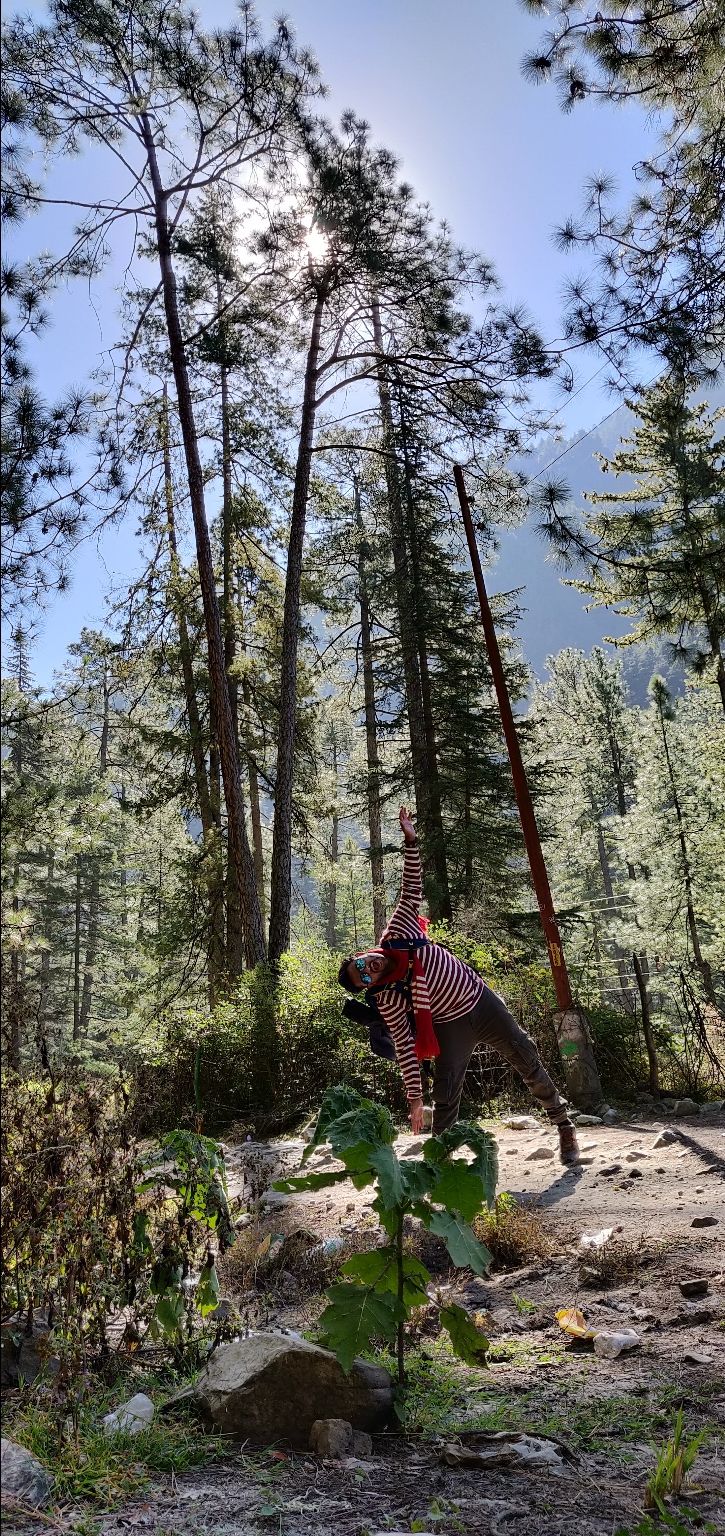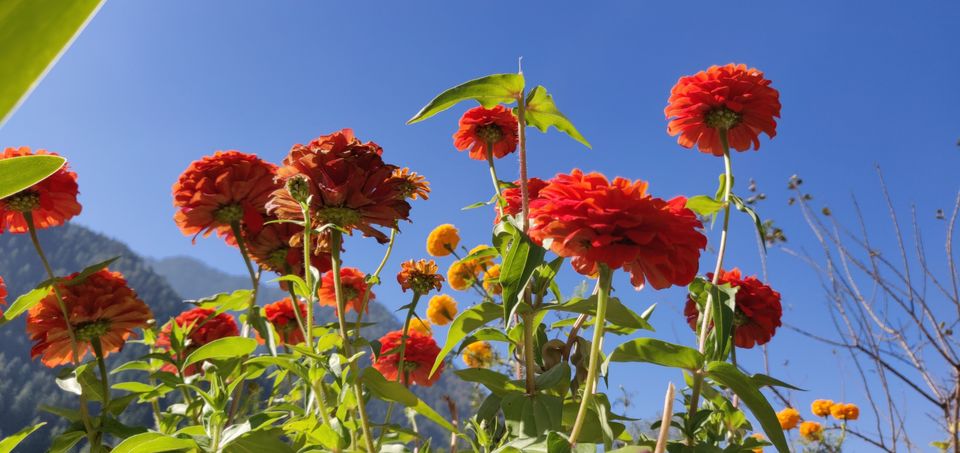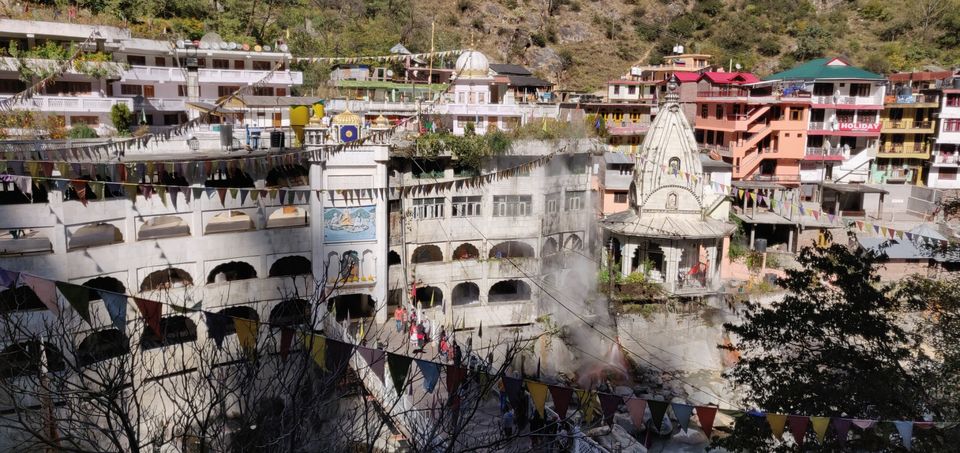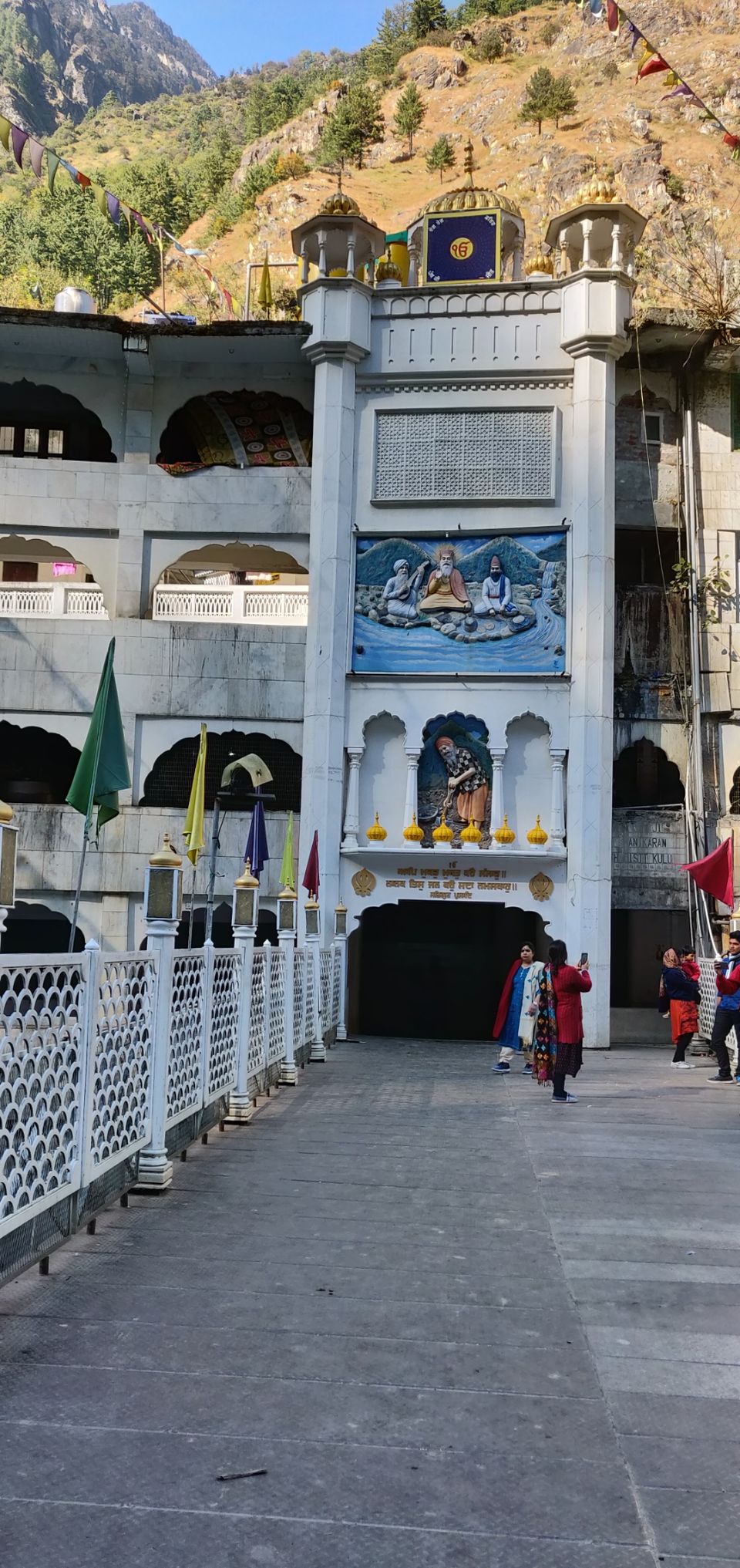 We started our journey from Delhi to kasol on 26th of october . At 7 p.m. we were out from home , got stucked in traffic for which delhi is famous for . Somehow got space and we were on the route .
We were a group of 3 idiots started our journey with no such plans and preparations , but with an energy and excitement to make a trip . We drove the car whole night thereby reaching mandi at 4 a.m. in the morning to fill up our car . When I get out from the car i felt the weather pretty cold , shivering but enjoying Pure air after so long .
As I'm photography lover we make ourself able to reach Kasol in the morning . At 7:30 a.m. we parked our car in free parking zone , don't panic your car will be safe in himachal as said by local .
Kasol , a place of Israelies I Personally found nothing special though we were welcomed with small mall road some food points for prathas and maggi . With no such amazing view as we have thought we head on to a place or village names chalal which is about 1-2km walking distace from kasol . While crossing the jungle you will find various tent resorts and even proper hotels in the village .
After walking we took a room for ₹800 after bargaining for 3 . Room was quite big with 2 queen size bed we were able to sleep comfortably the view from our balcony was remarkable , the sunset between 2 mountains clouds , colours like it was magical , bole toh paisa vasul boss .
So as we were damn exhausted we decided to take rest and chill for that day .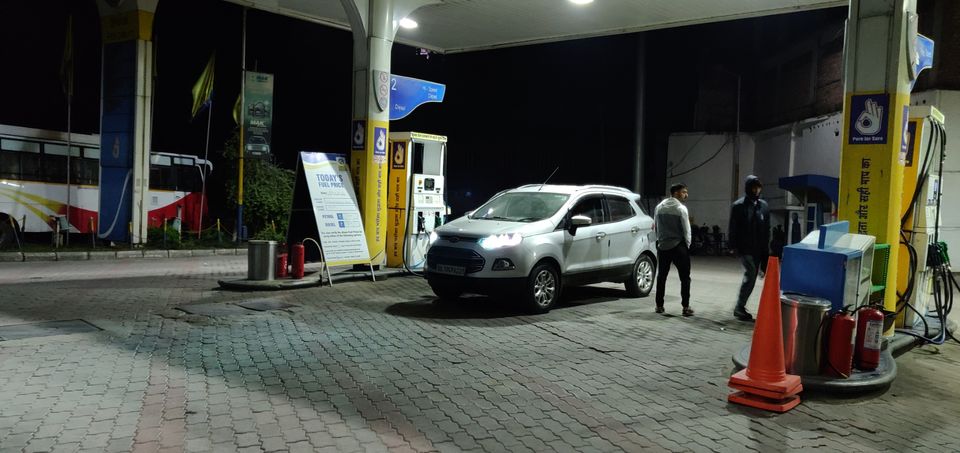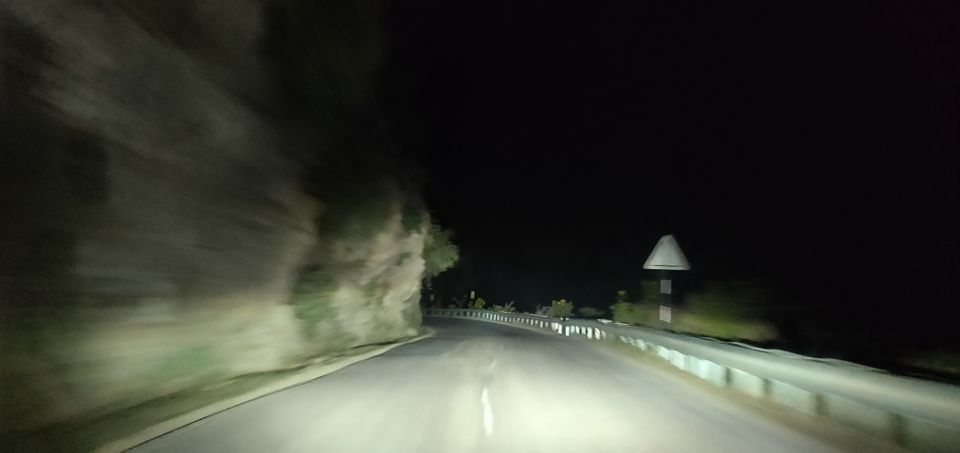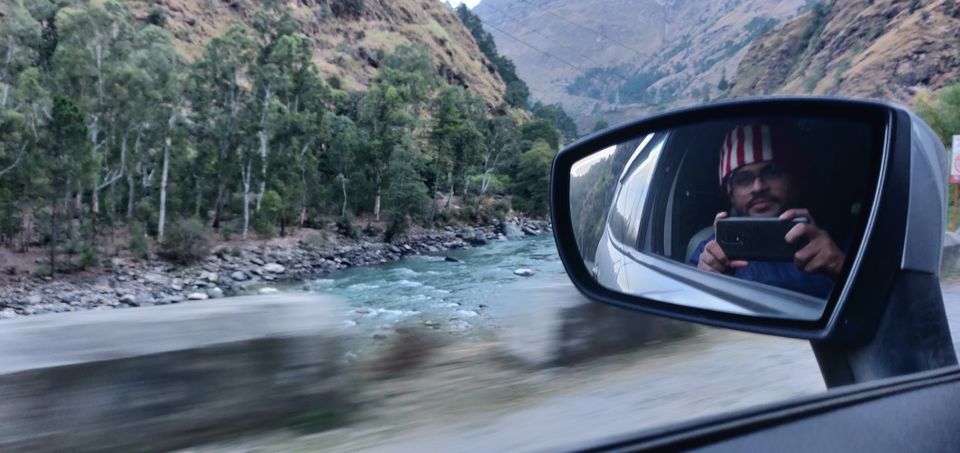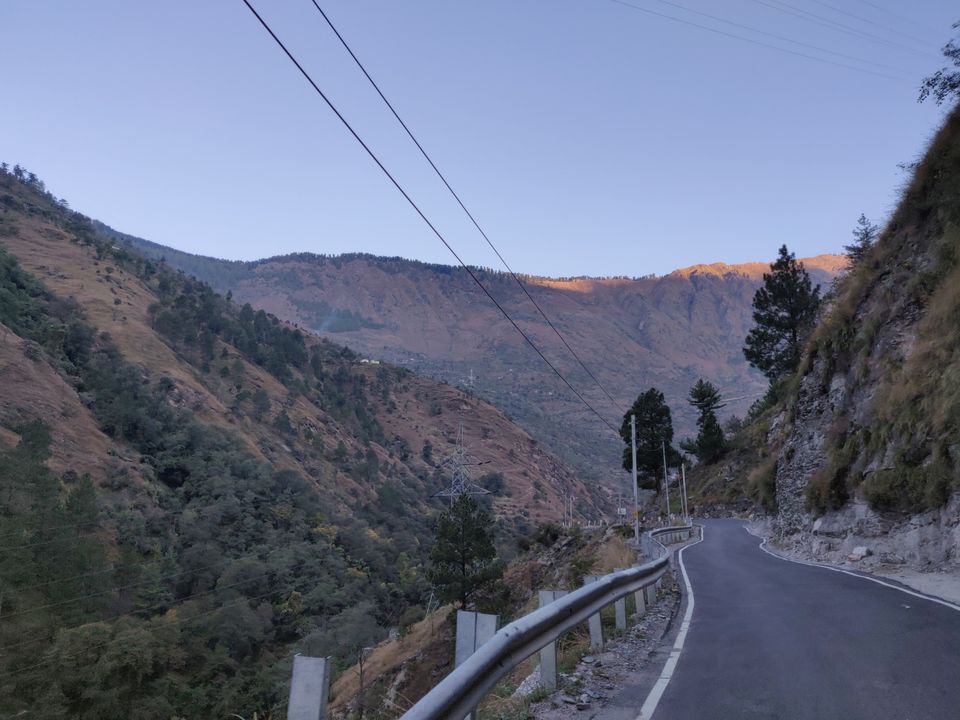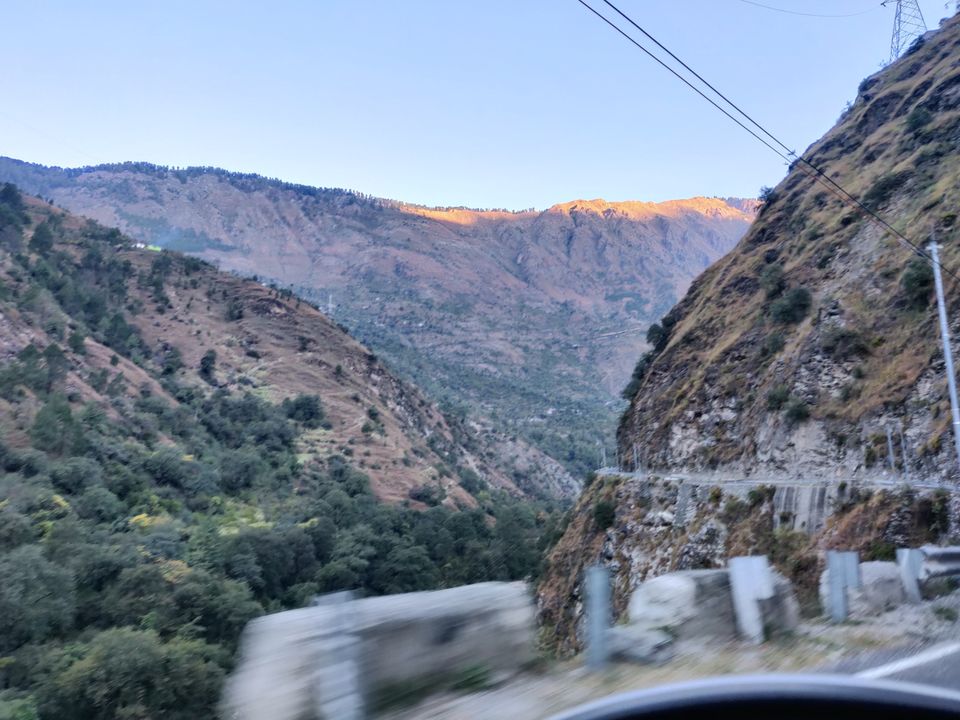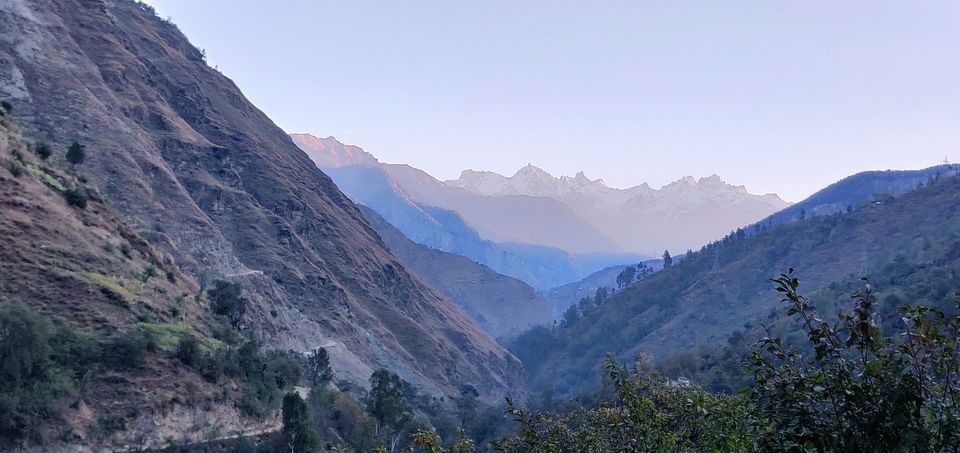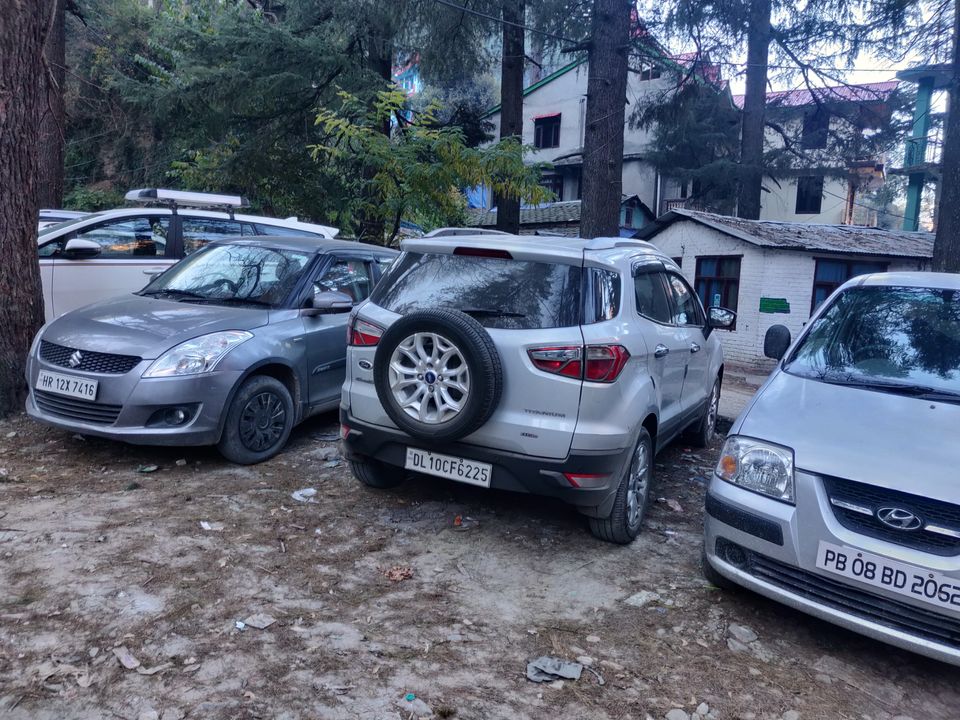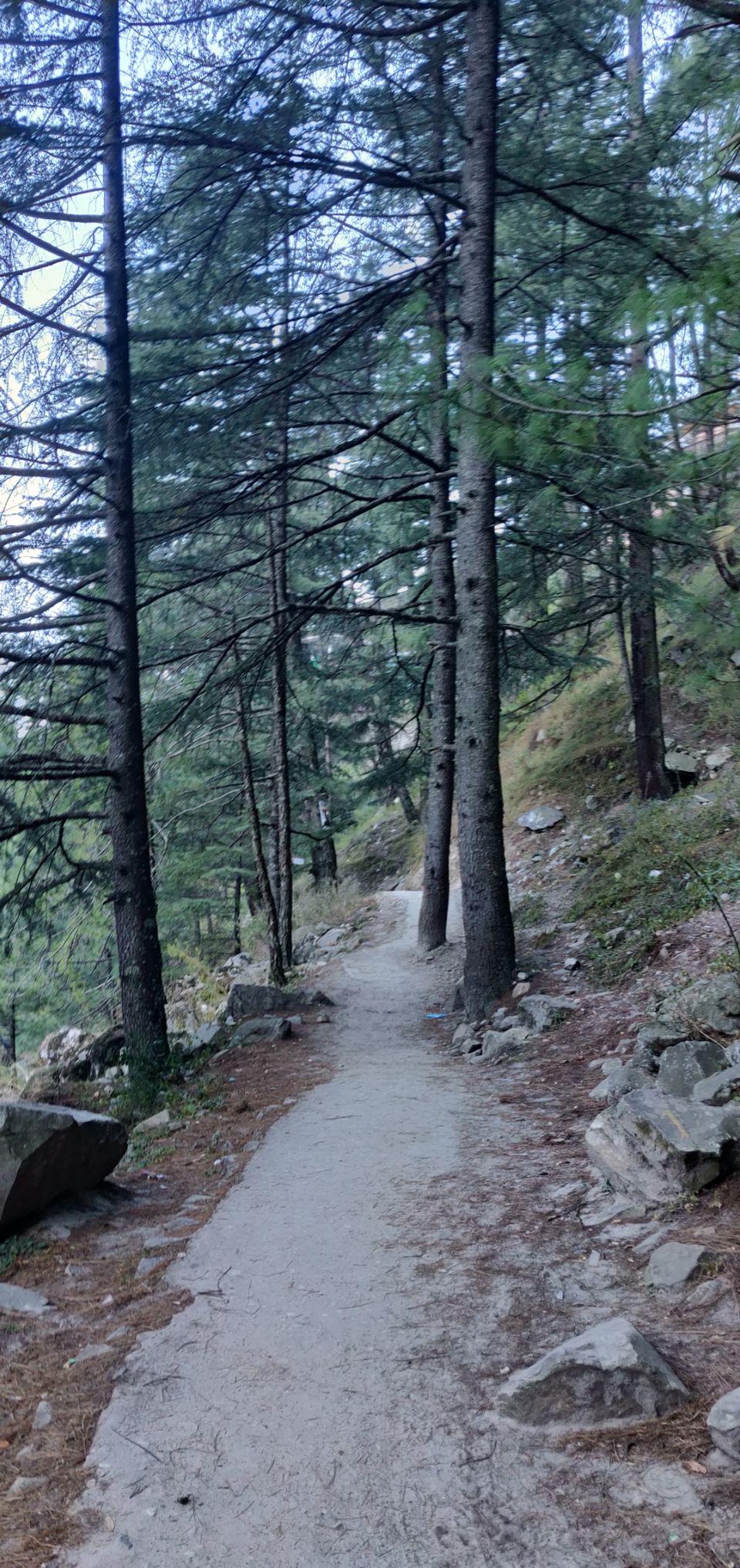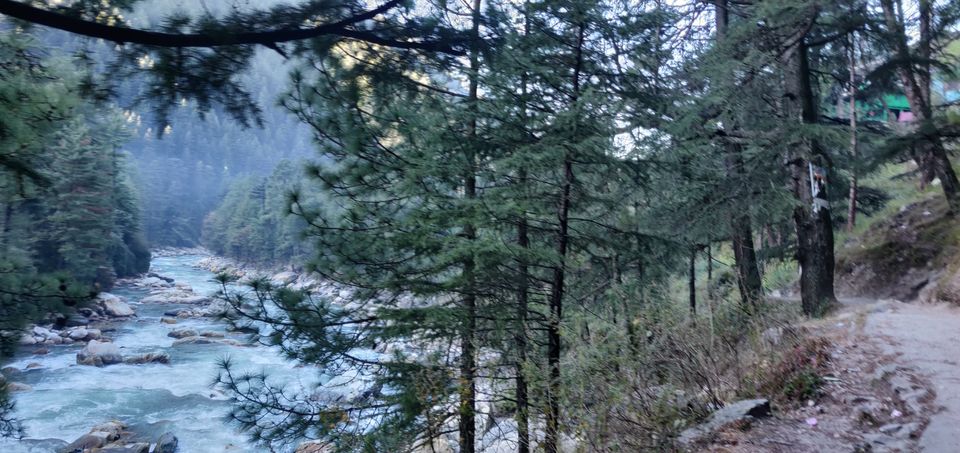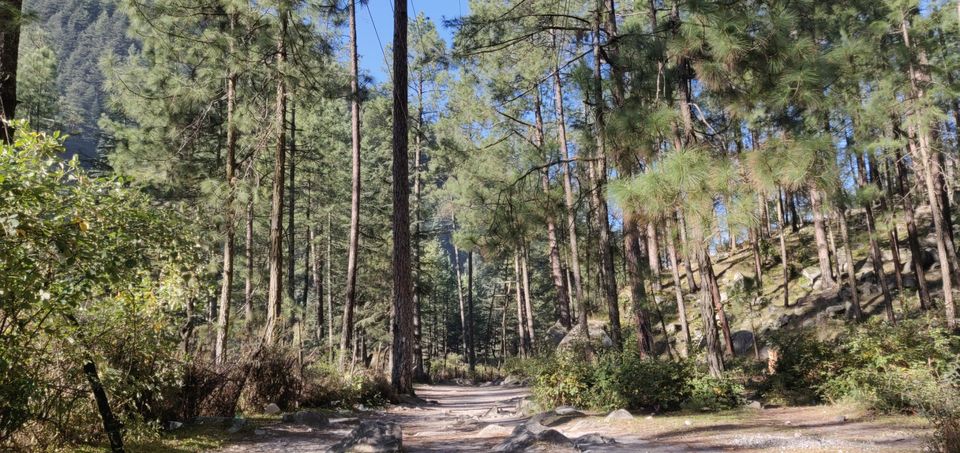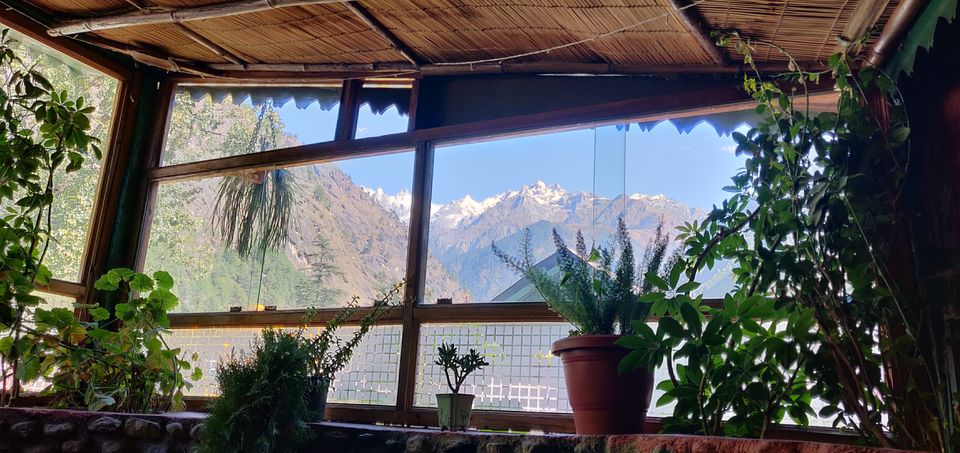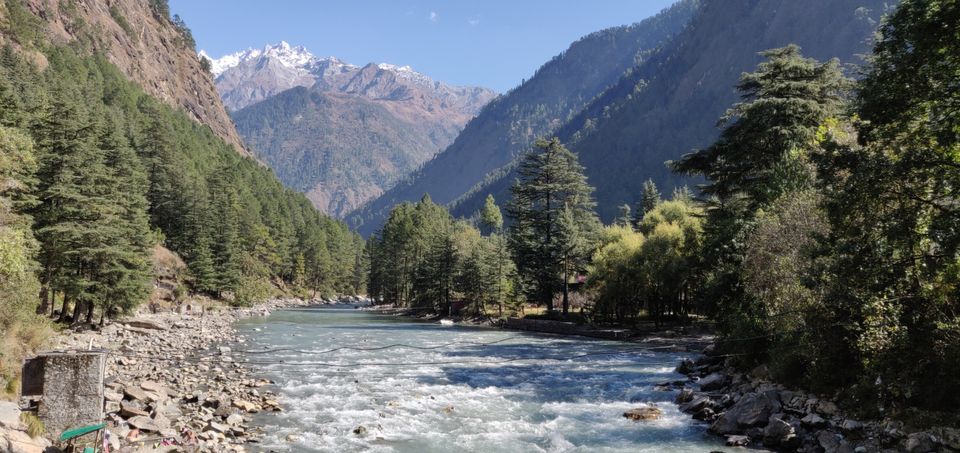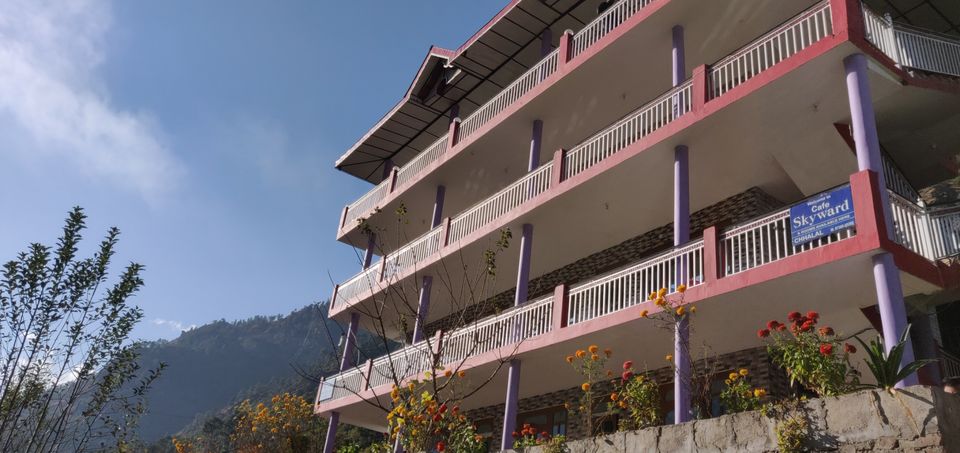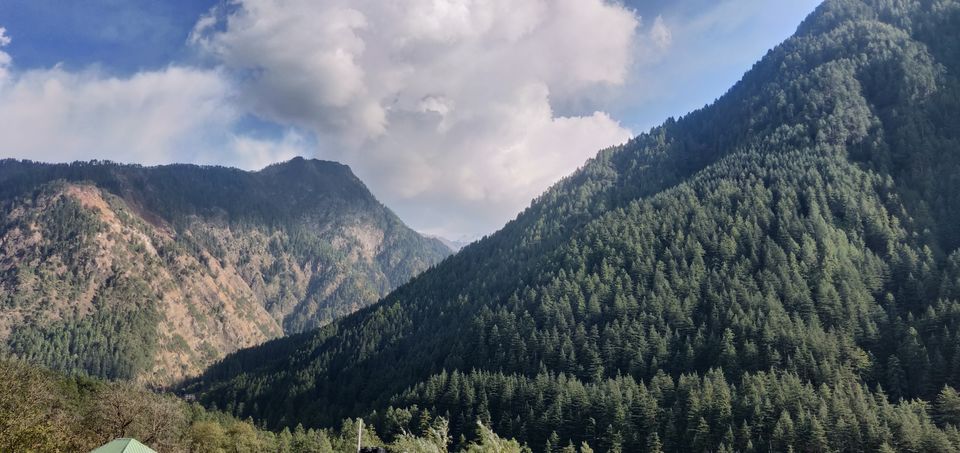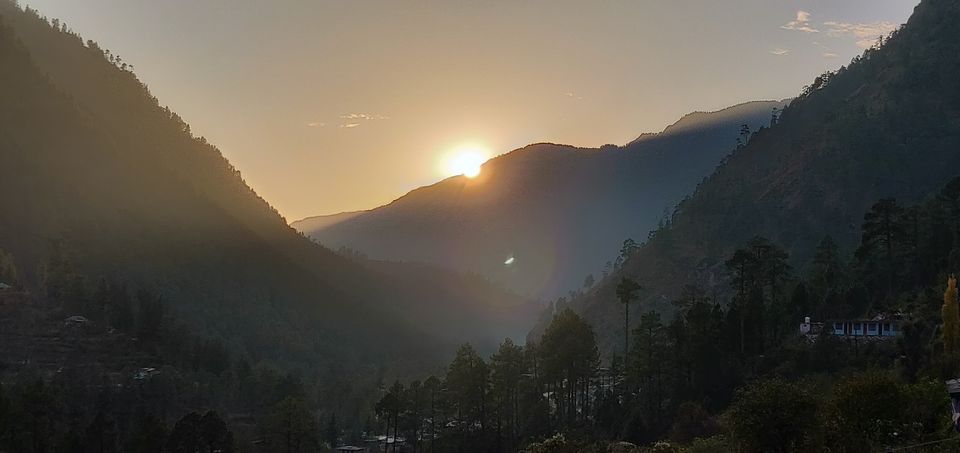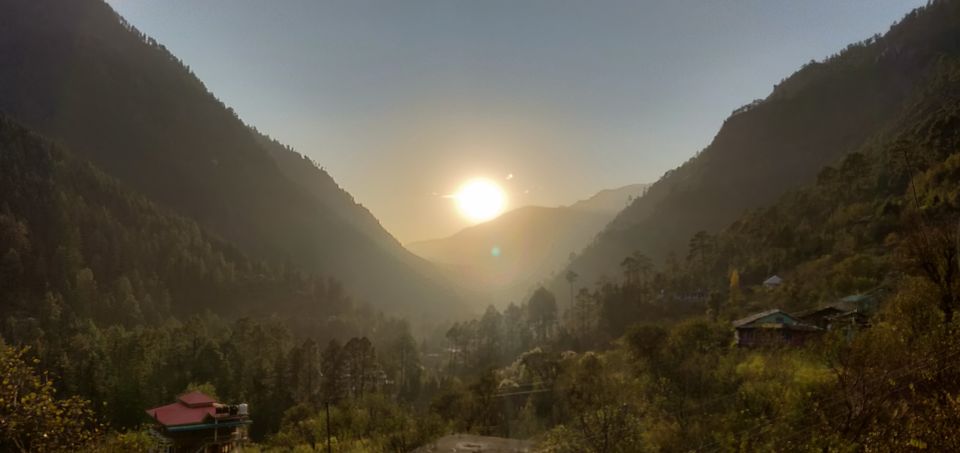 A beautiful morning with a beautiful room view made our heart with full of joy , The view was incredible , we sat in balcony, had our breakfast while watching the view and packed up to leave the place .
Our trip was not planned rather i prefer not to make planned trips , just u should know the essential basic things to carry and move on to explore .
Kasol and Tosh is a place known for smoking purposes but as we are non- smokers , we still enjoyed our trip very well , a 3 day trip will be remembered as how we made our trip adventurous by no plans .