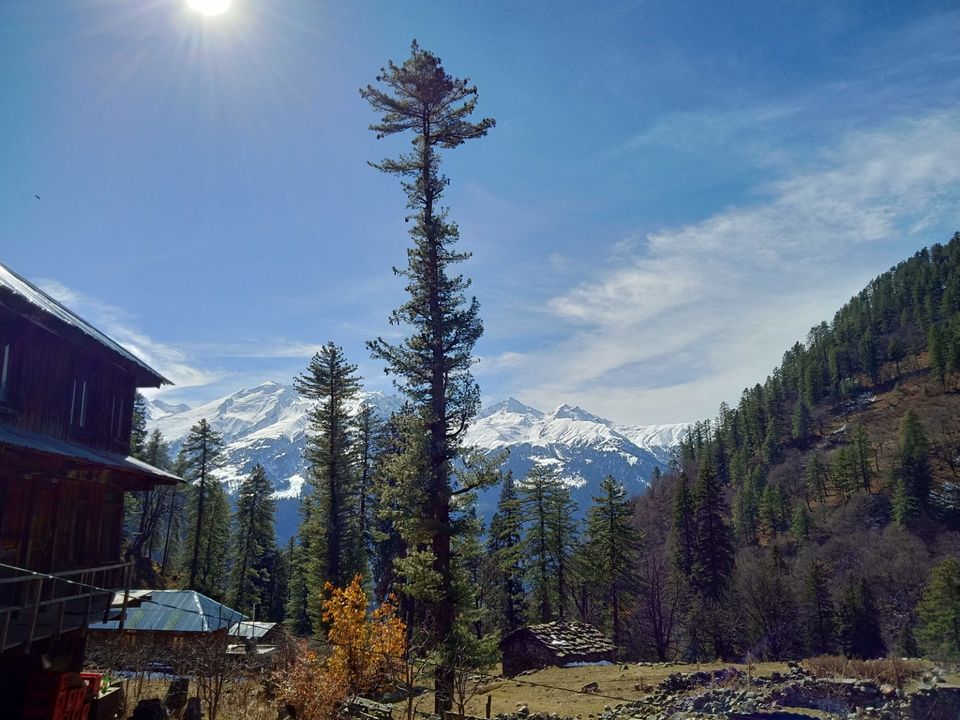 When we talk about Parvati Valley in Himachal Pradesh, the places that come to our mind are Kasol and Tosh.
But I was lucky enough to explore the two unspoiled and isolated villages called Chalal and Kutla.
Most of us have travelled to Kasol and Tosh, but we know that both these places have lost their Isolation and the tag of being an "unexplored places". Not as touristy as Manali but both Kasol and Tosh are spoiled by the volume of tourists as the rooms are not so cheap any more And the food is also not as cheap as earlier it used to be.
But not to worry, Chalal and Kutla has got us covered.
Chalal being a village situated at the bank of Parvati river has it's own charm and one can get a room at around Rs. 400 to 1000 during off season, depending upon your bargaining skills.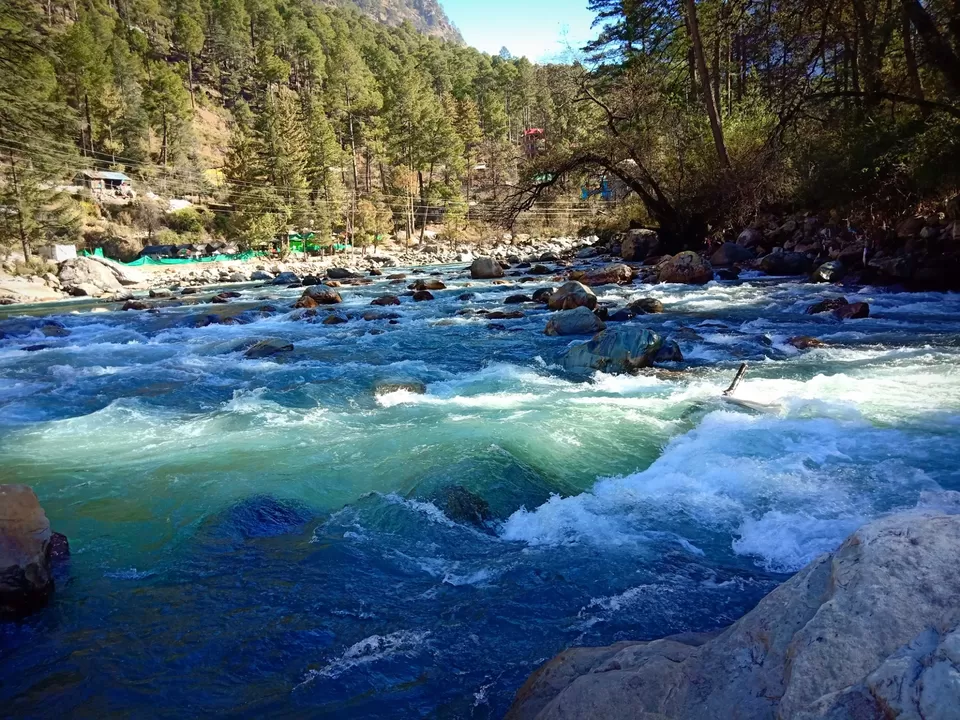 If we talk about Kutla, it is a 3km trek from Tosh to reach Kutla, it offers great isolation, it is unspoiled and offers view of huge mountains covered in white snow. One can get a room at around Rs. 500 to 1000 during off season, depending upon your bargaining skills.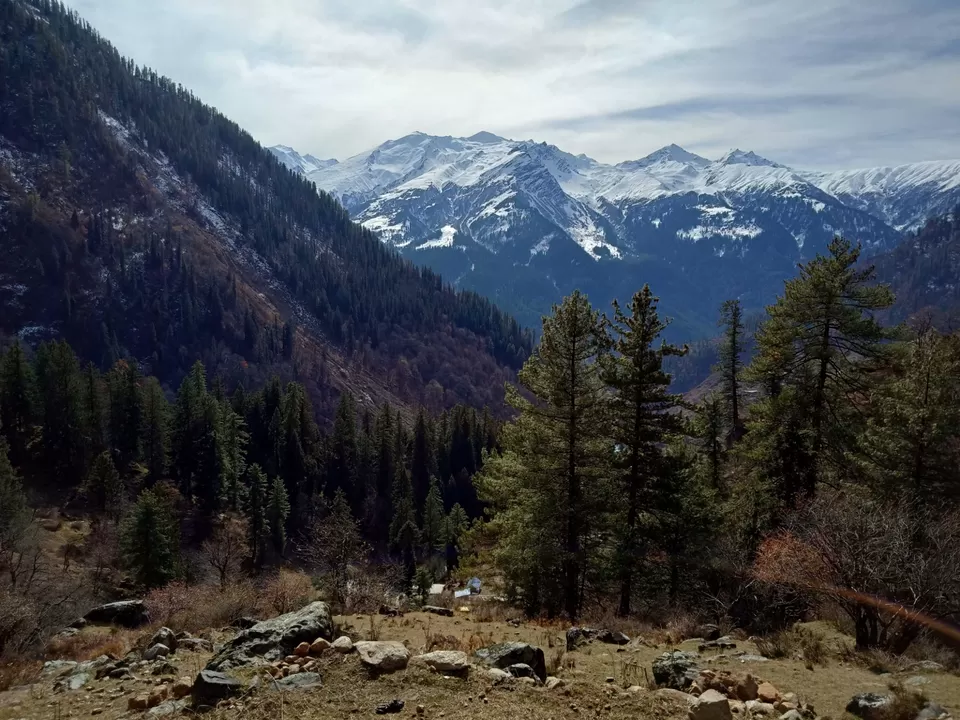 Started my whole night journey from ISBT Kashmiri gate, delhi to Kasol.
However, it wasn't my first trip to Kasol, but I was still very excited to see Kasol again. As the views and vibes of this place never gets old.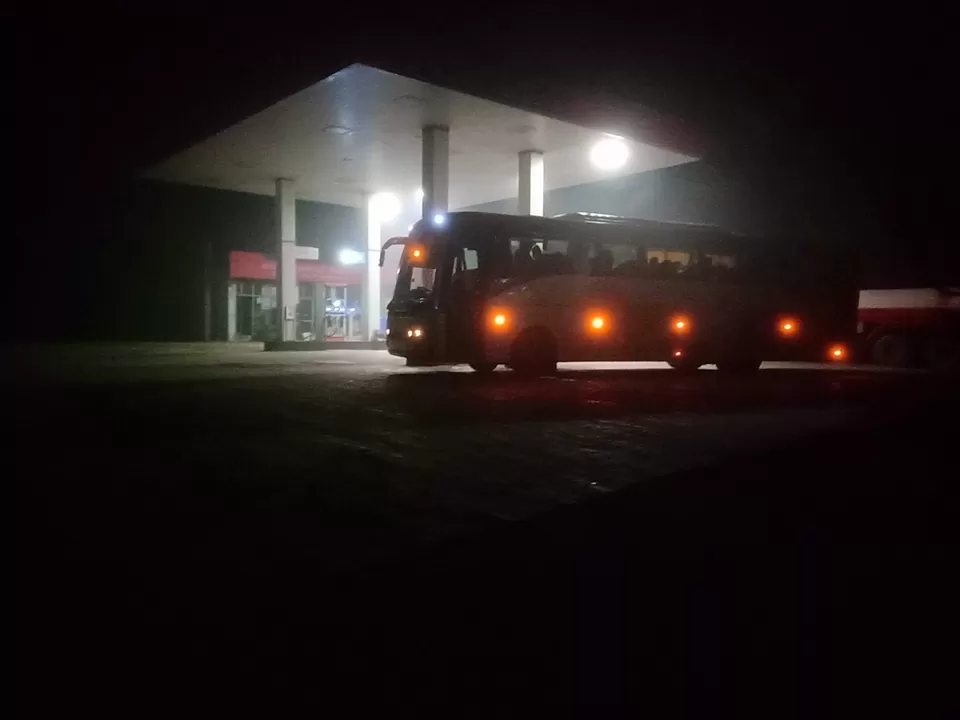 After 13 hours journey, we reached Kasol at around 8 am and trust me, I could feel that freshness in air and beauty of Kasol the moment I stepped out of the bus, with me my three colleagues were also traveling and it was their first visit to Kasol so, I decided to start by showing them the best view I ever witnessed and just like me they were also stunned by the landscape, it was what we used to draw on canvas in our kindergarten days.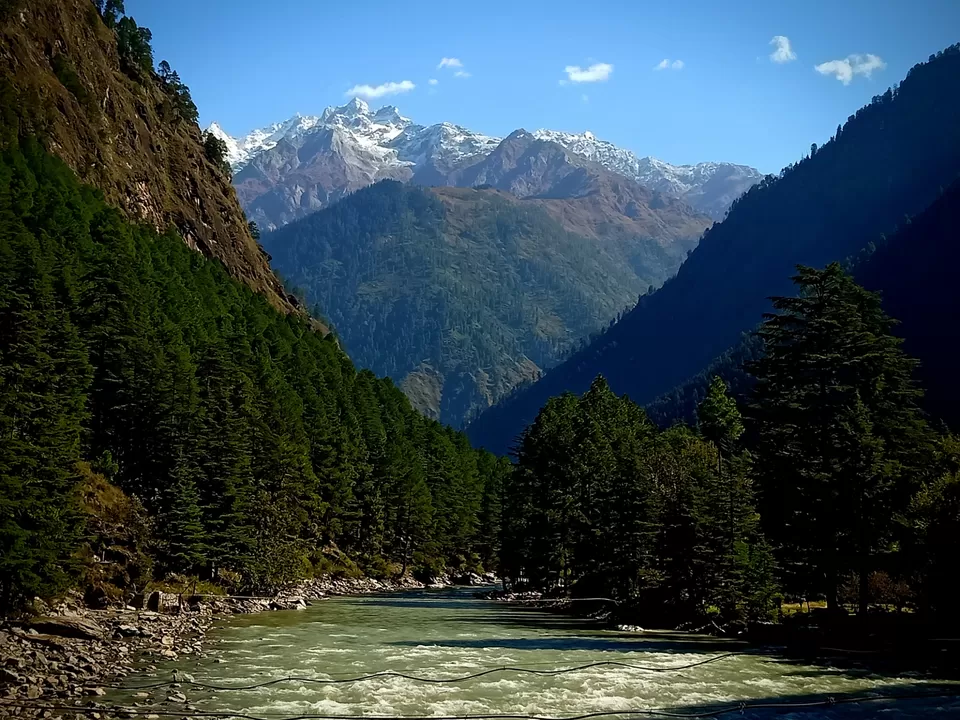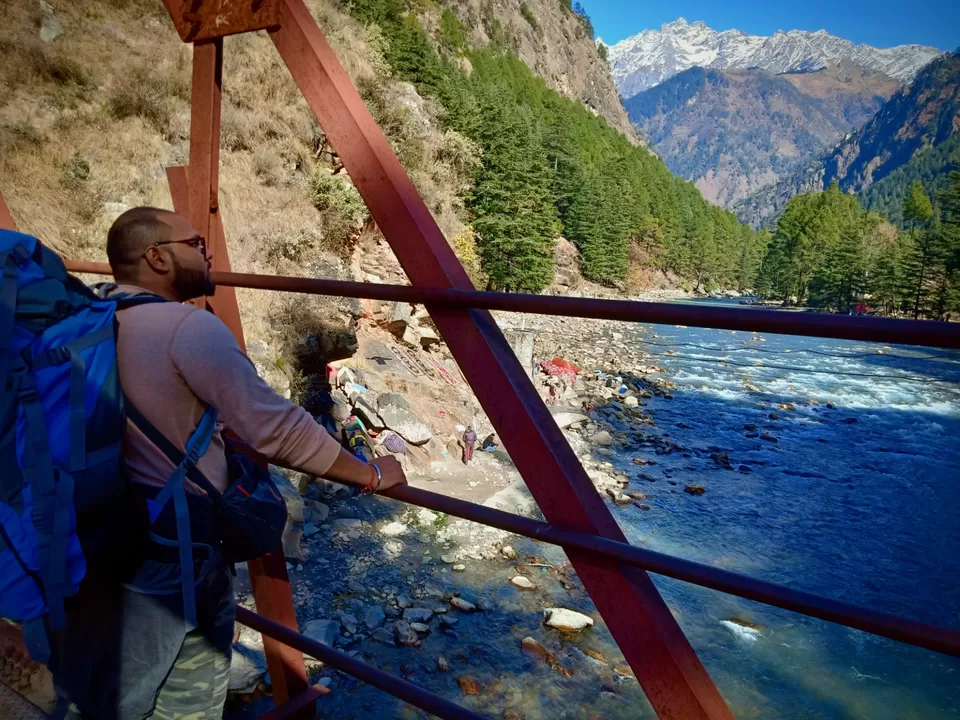 After that we decided to stay in Chalal instead to Kasol, there were many reasons to skip kasol and make our way to Chalal which is just 1 Km riverside trail from Kasol, as the stays in Chalal are much more cheaper and they offer much more scenic views, our stay offered us a great view of Parvati river. It is said that Parvati river is one of the fastest flowing rivers in India, it was beautiful and dangerous at the same time.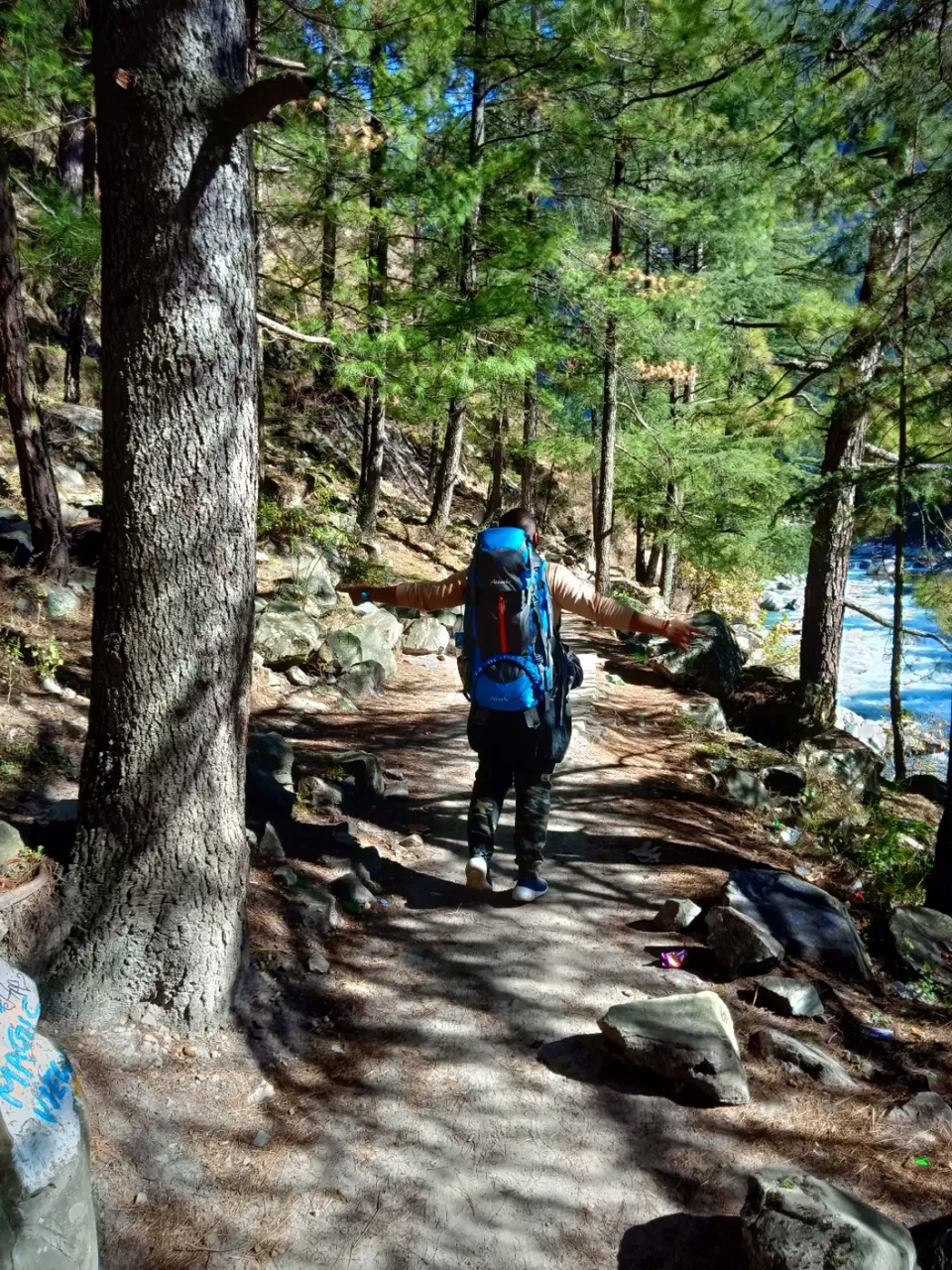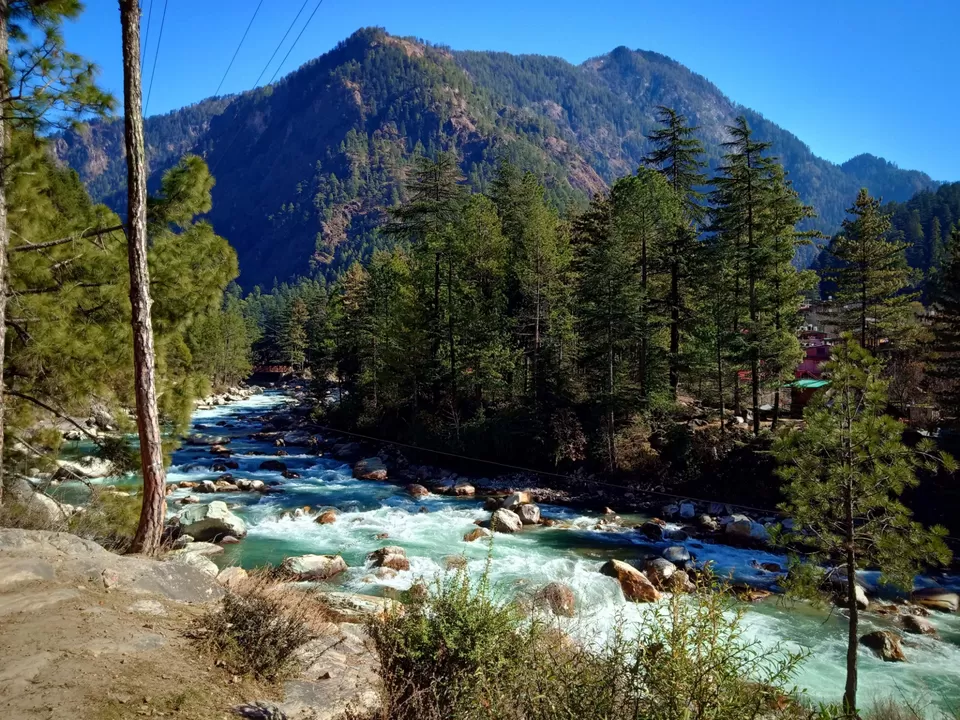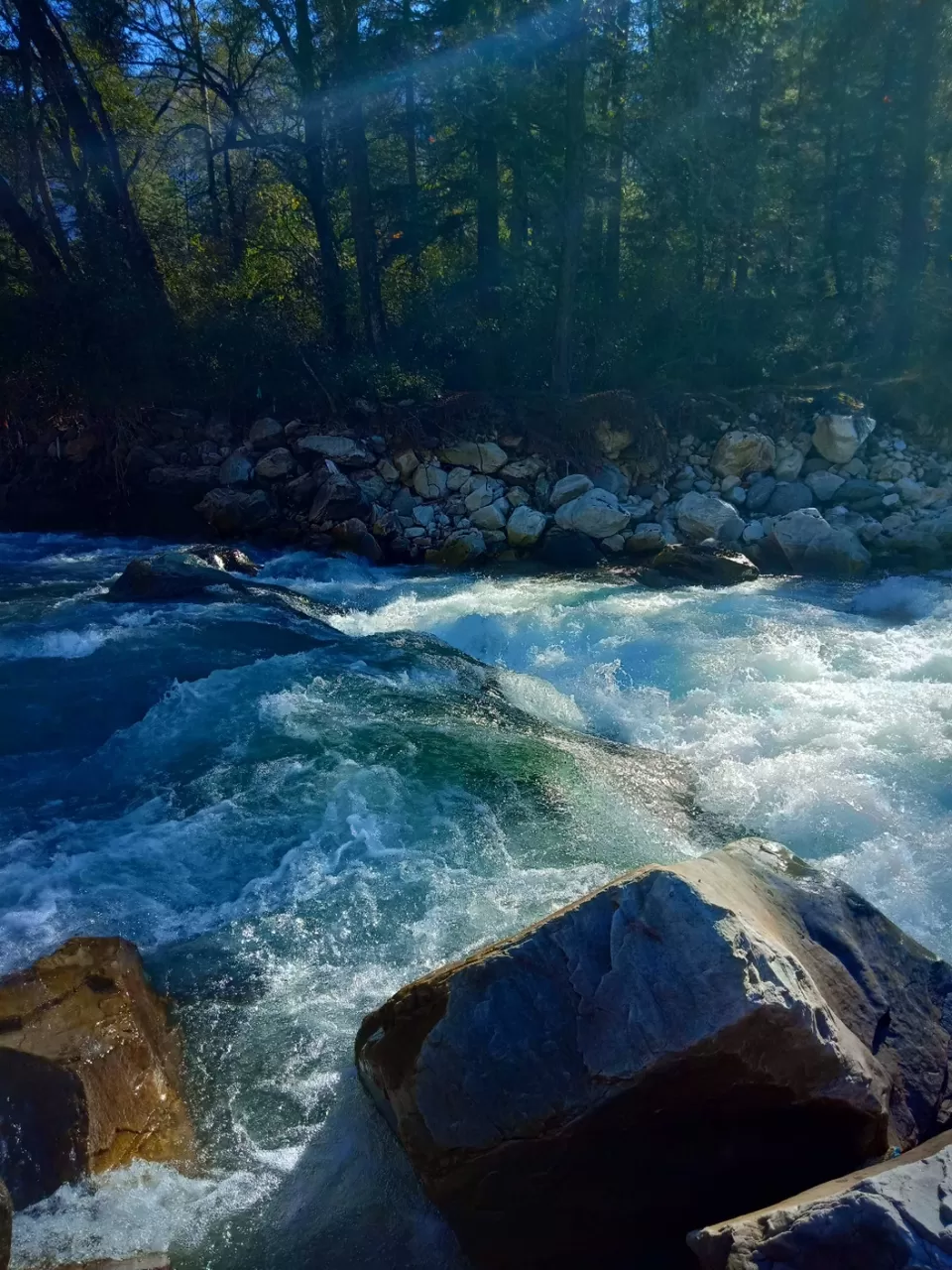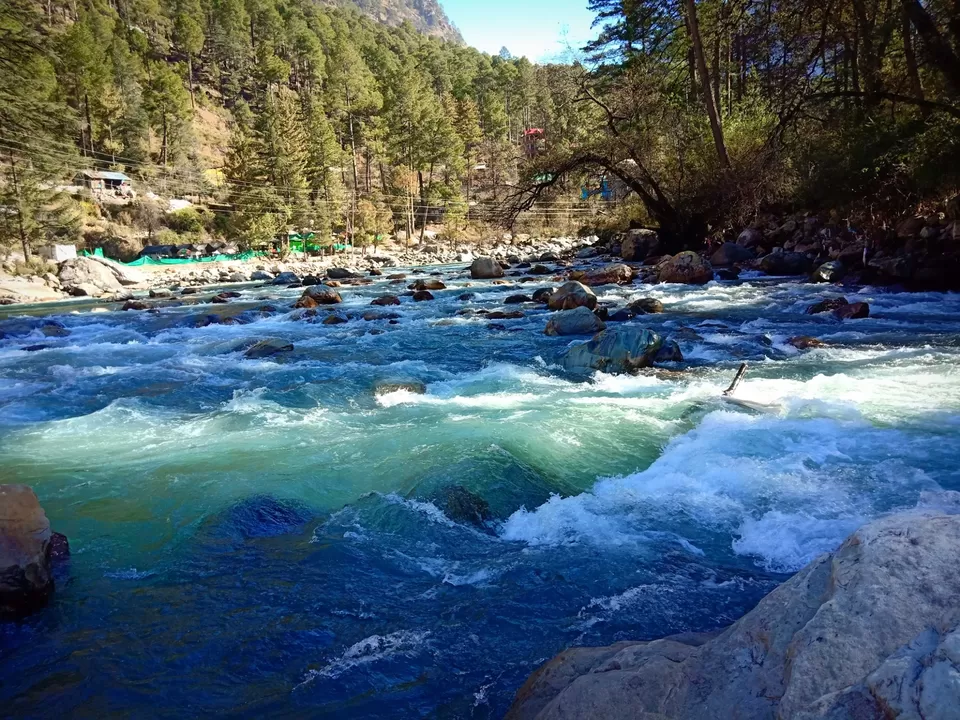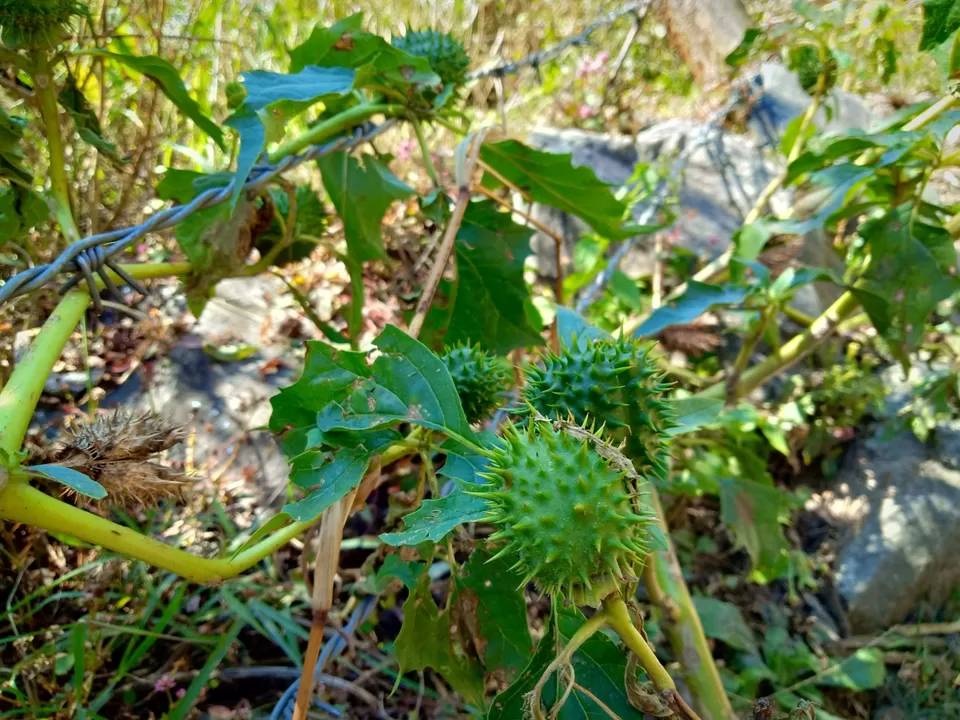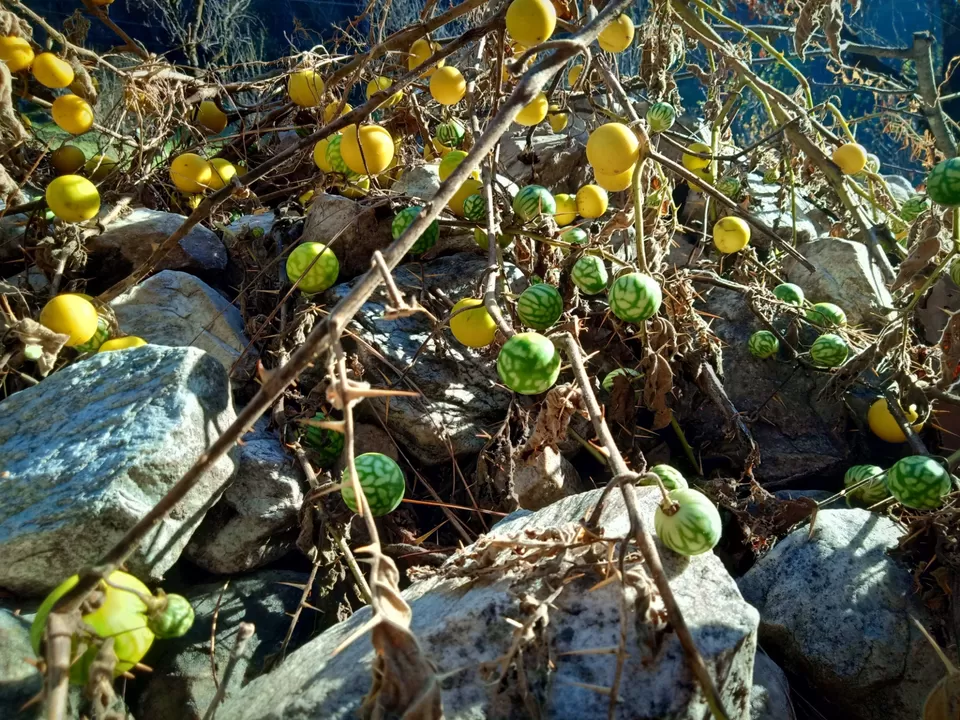 After spending whole day sitting on the huge rocks by the side of river and chilling with my colleagues, It was the time to have some athentic food, we headed back to Kasol, as there are many cafes in Kasol which offer some great International cuisines and Positive vibes.
We headed to my one of favorite cafes and had some Falafel salad with bread and they were amazing just as we expected.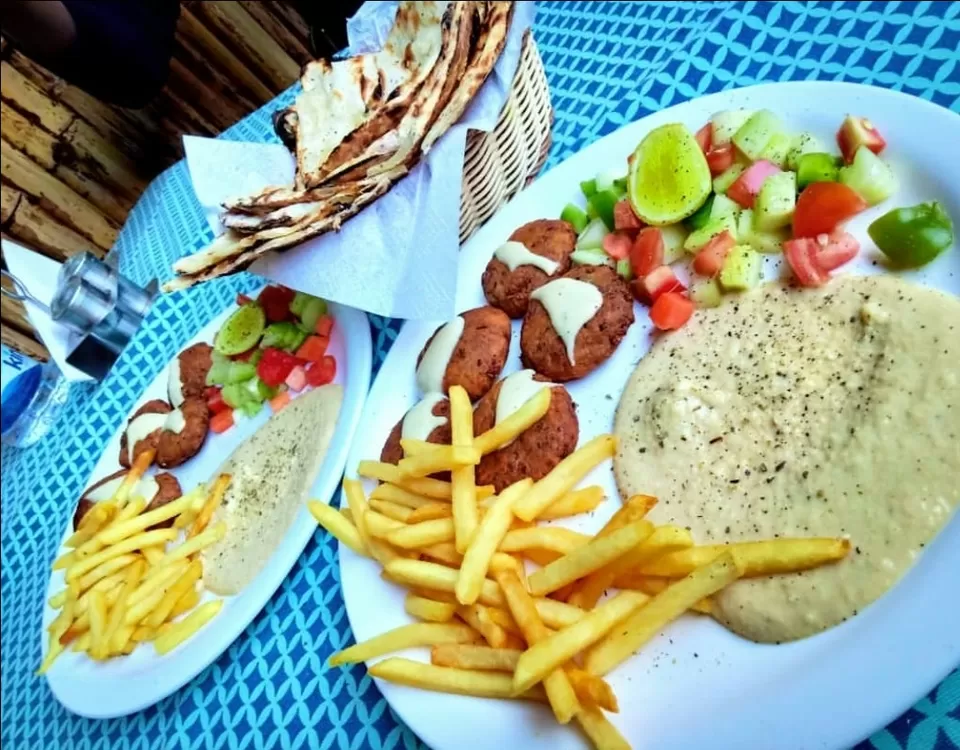 Next morning we were talking to some locals, someone told us to spend a night at Kutla, it is a 3 km trek from Tosh village and he also told us to leave as soon as possible to reach Kutla before the sun sets as the trek was not easy, because of the steep and slippery trail(due to melted snow) and it could get risky in low sun light.
So, we took bus from Kasol to Manikaran(where we had to change the bus for Barsheni Village), but luckily we got a traveler bus from Manikaran which was heading towards Tosh. We were charged Rs. 100/person, which was not a bad deal.
We started our trek to Kutla from tosh and before starting our trek, a chai(tea) was a necessity. We were enjoying our tea again some beautiful views. But it was getting dark so we continued walking towards kutla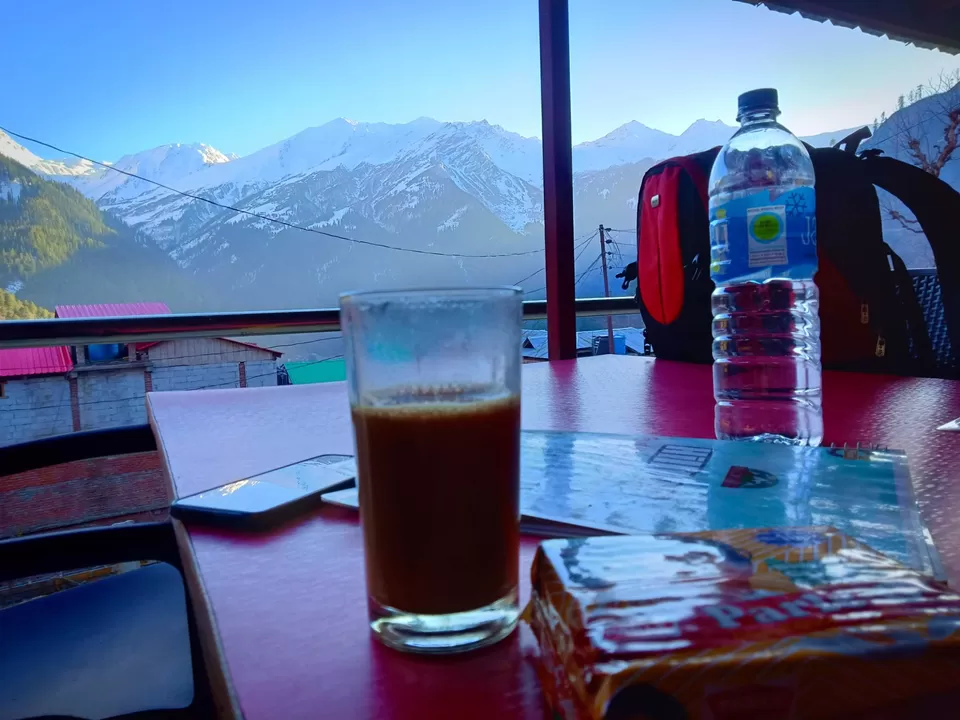 It was dark when we reached Kutla, it was around 7 pm we found a cottage stay for us, and thankfully the host was very friendly and humble, he prepared some delicious dinner for us and after that he also arranged bonfire for us as it was quite cold, we spent our nights singing songs and dancing.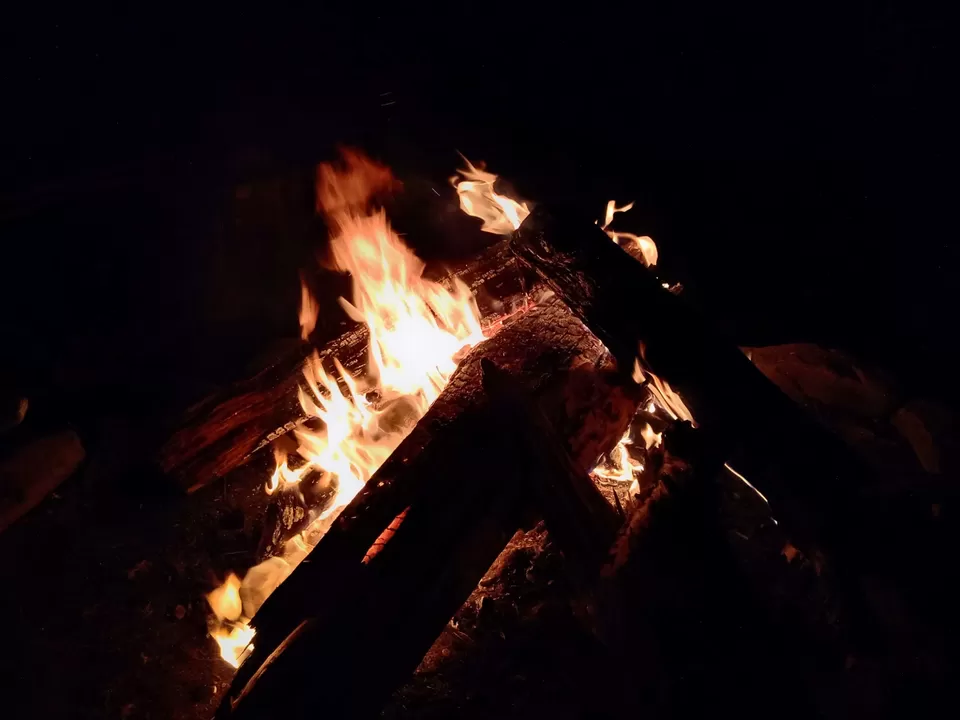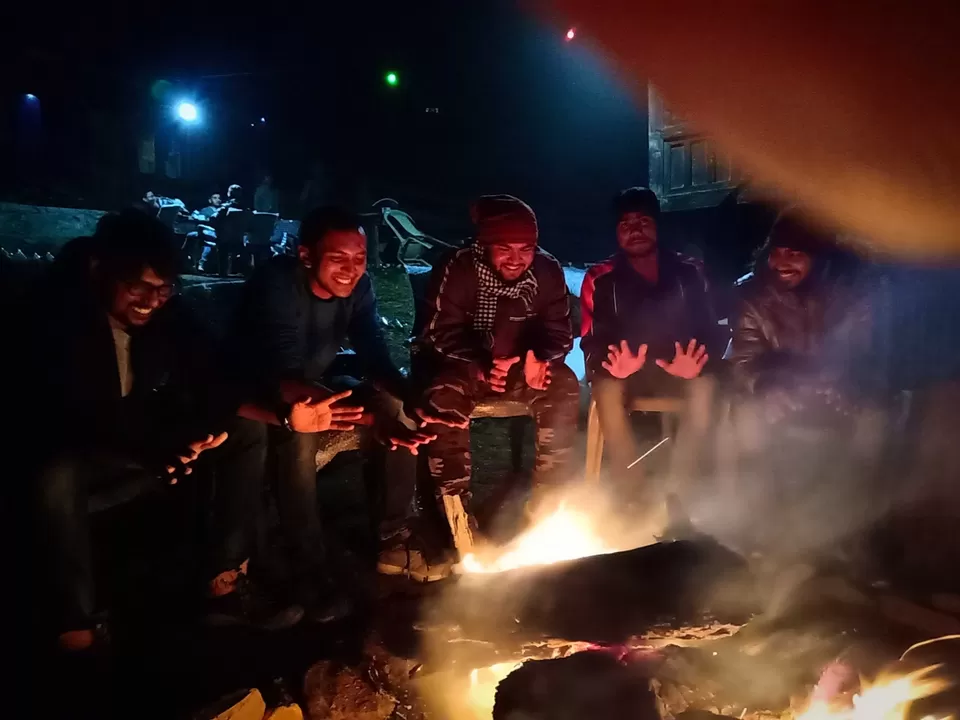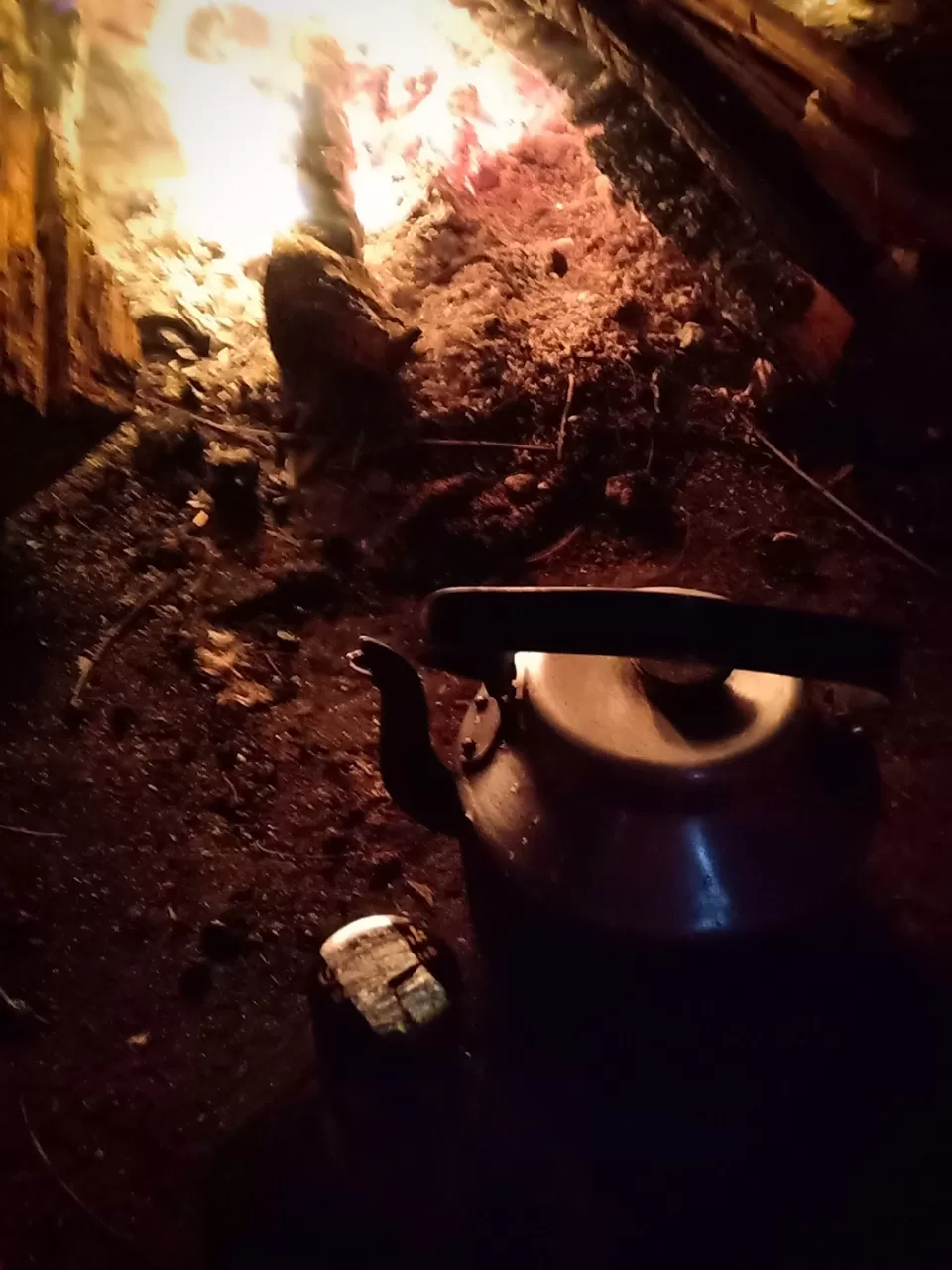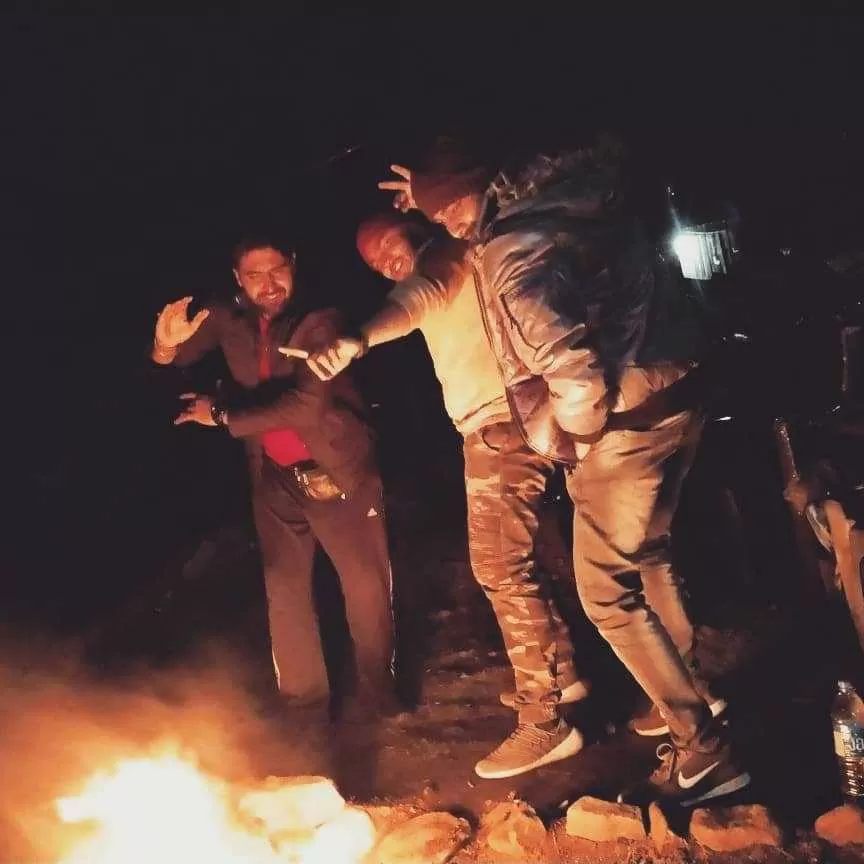 Yes, it was our last day in Himachal, but not the least. The moment I woke up and walked outside my cottage the view was one hell of it's kind, it was like a wall paper I am looking at. Only I could hear were the chirping of birds, sound of tree leaves dancing with the wind, I just can't explain how peaceful it was, it was a perfect morning.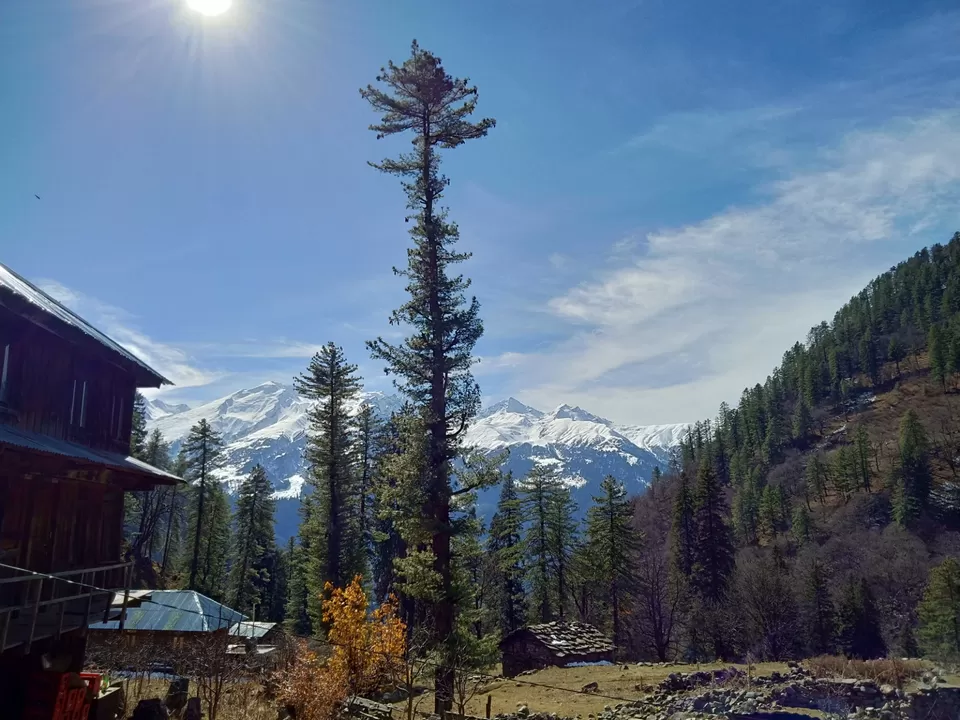 Our host told us that, if we go further around 500 meters from our cottage we could witness the fresh snow and before any second thoughts, we had our breakfast and headed towards the place he was talking about and just after 10 to 15 minutes of walk we could see the snow and we all got charged up.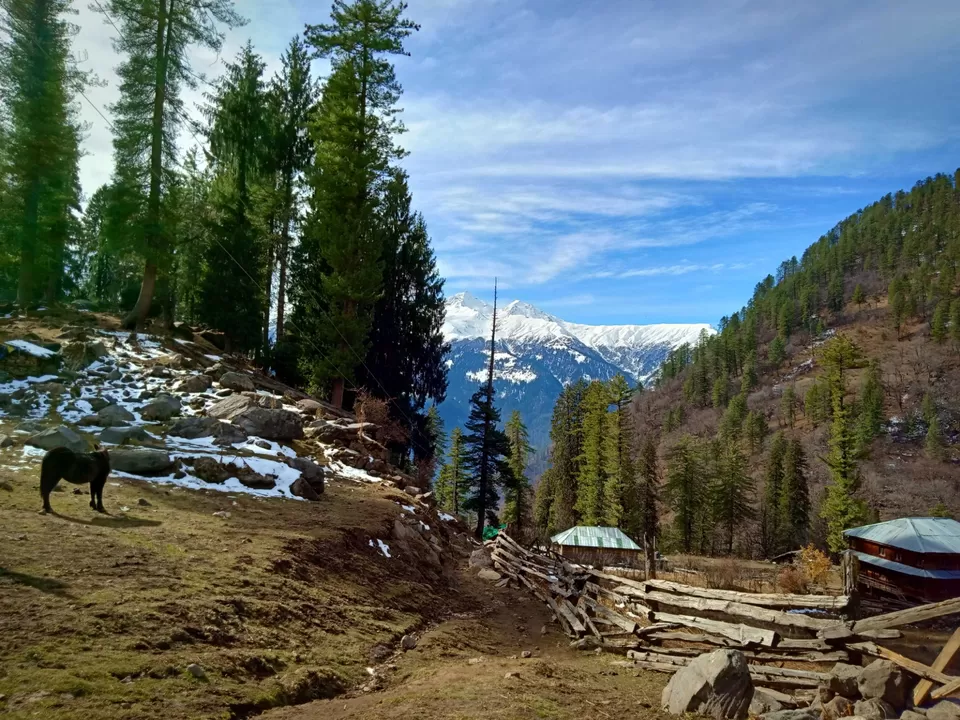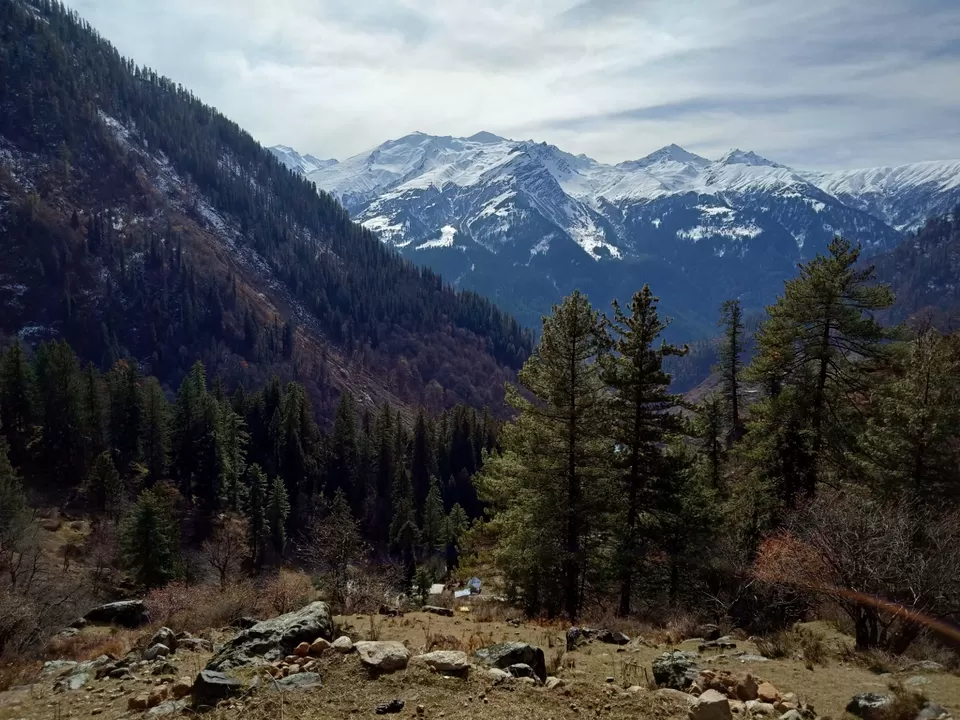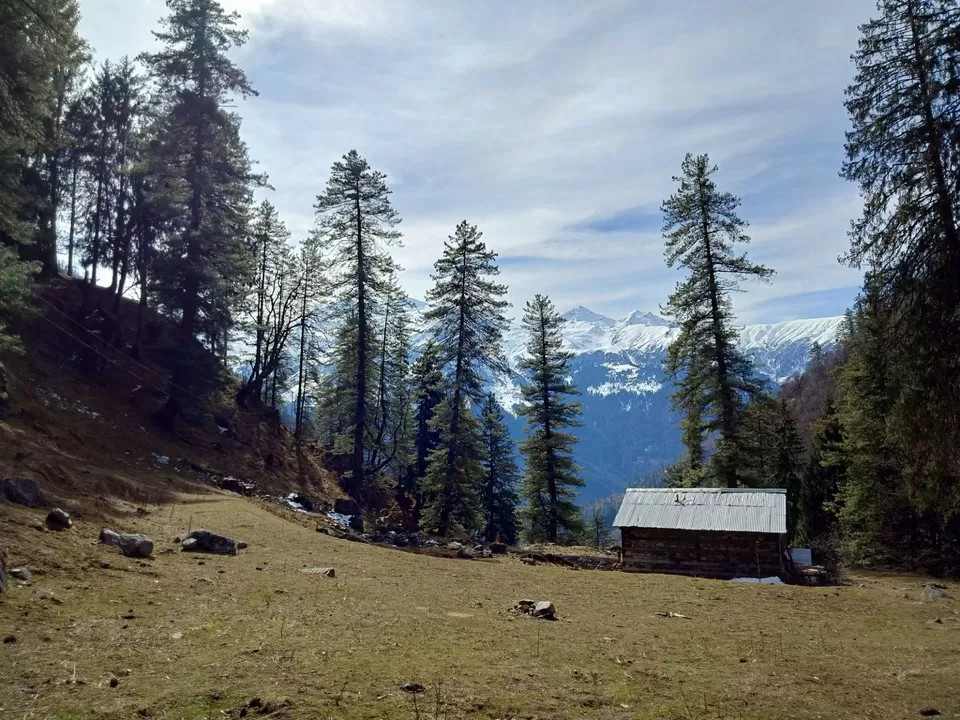 after few steps ahead, we finally found the snow and seriously it was like a fantasy land where no one landed and we were the first group to step in that fresh snow, and yes that place was turned into a playground, the moment we stepped into the snow.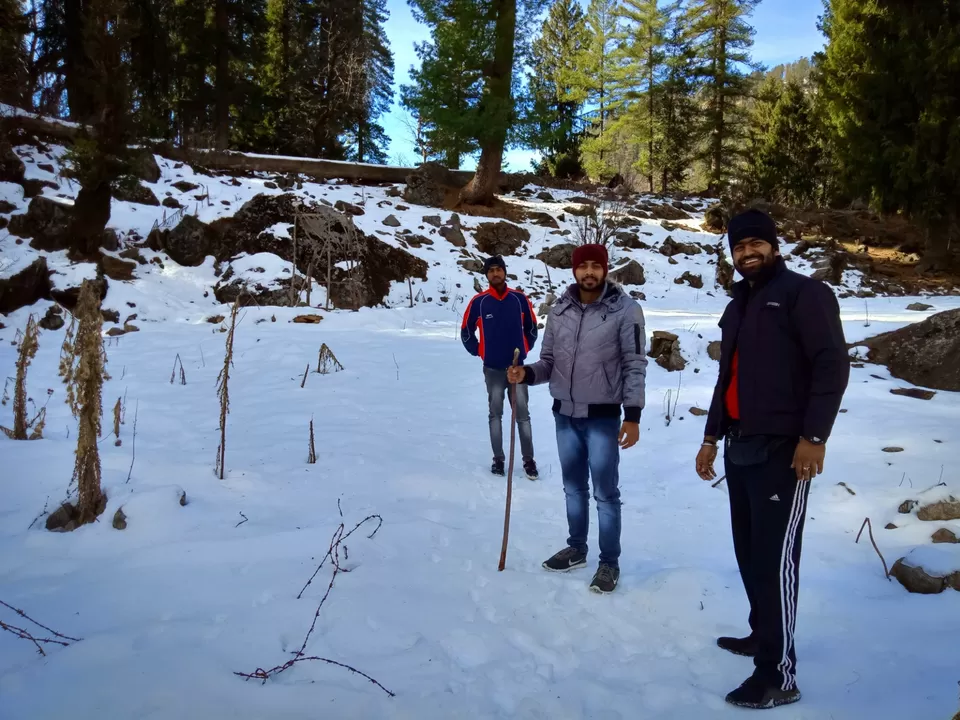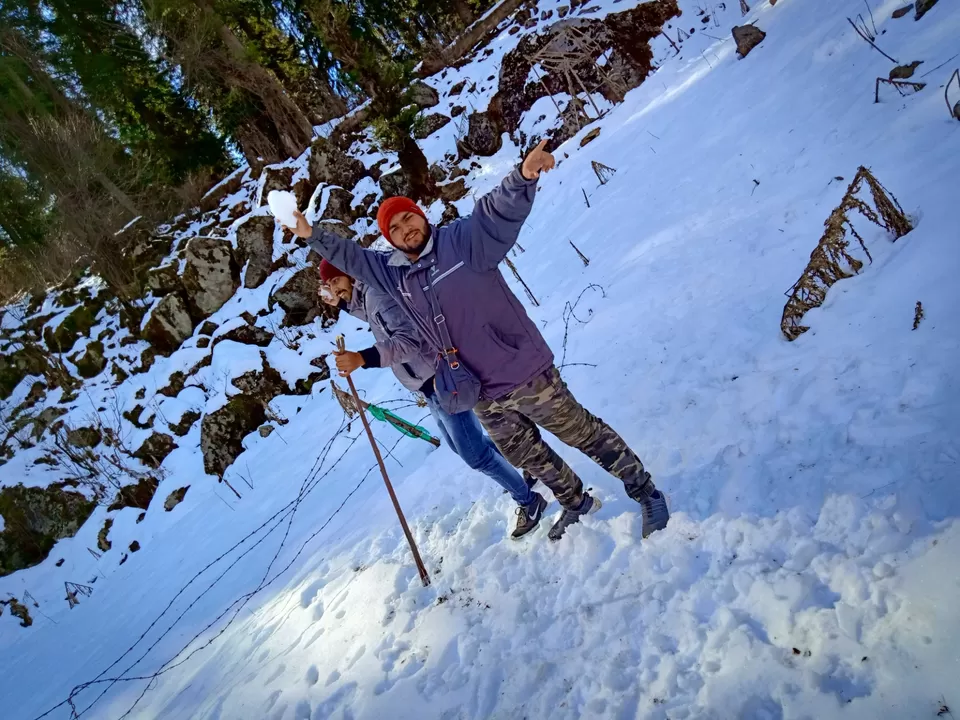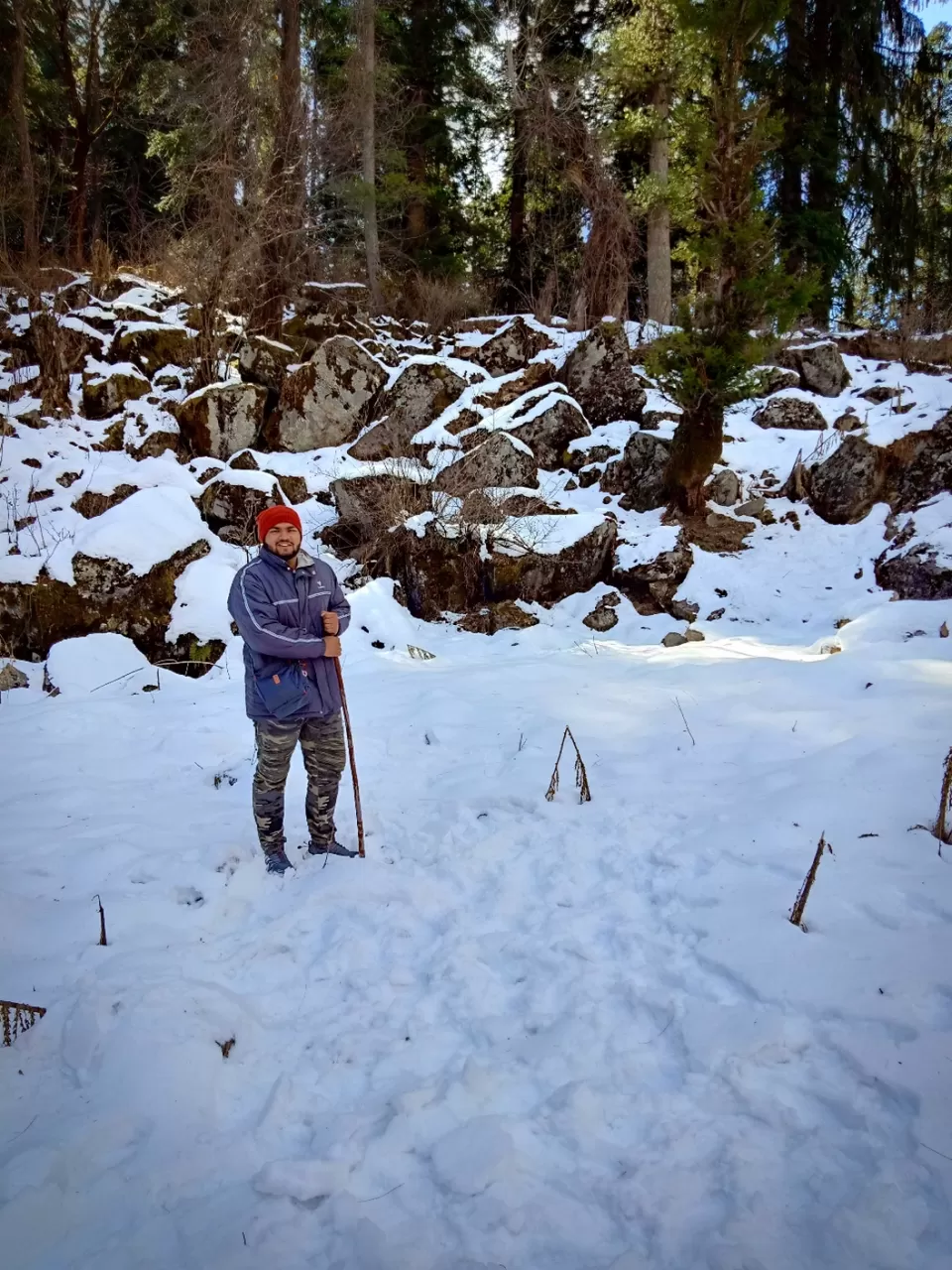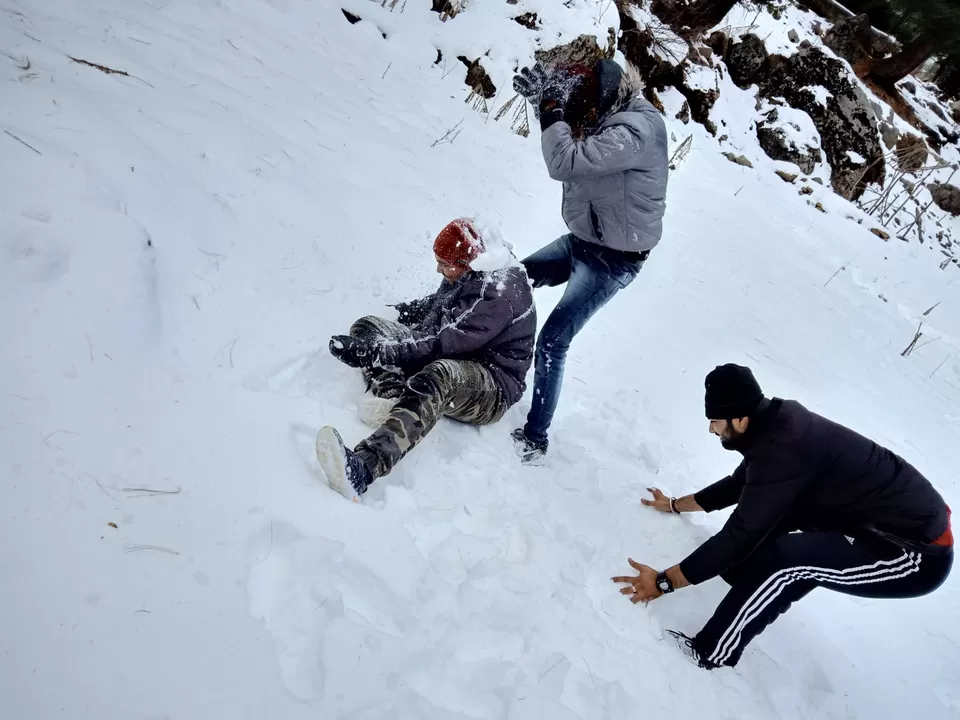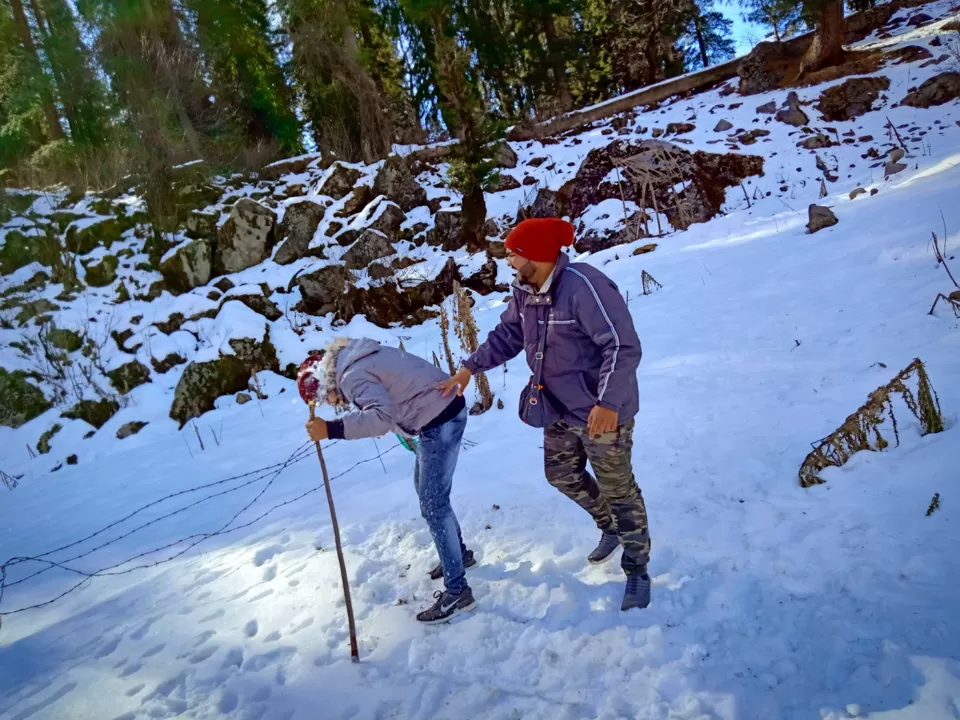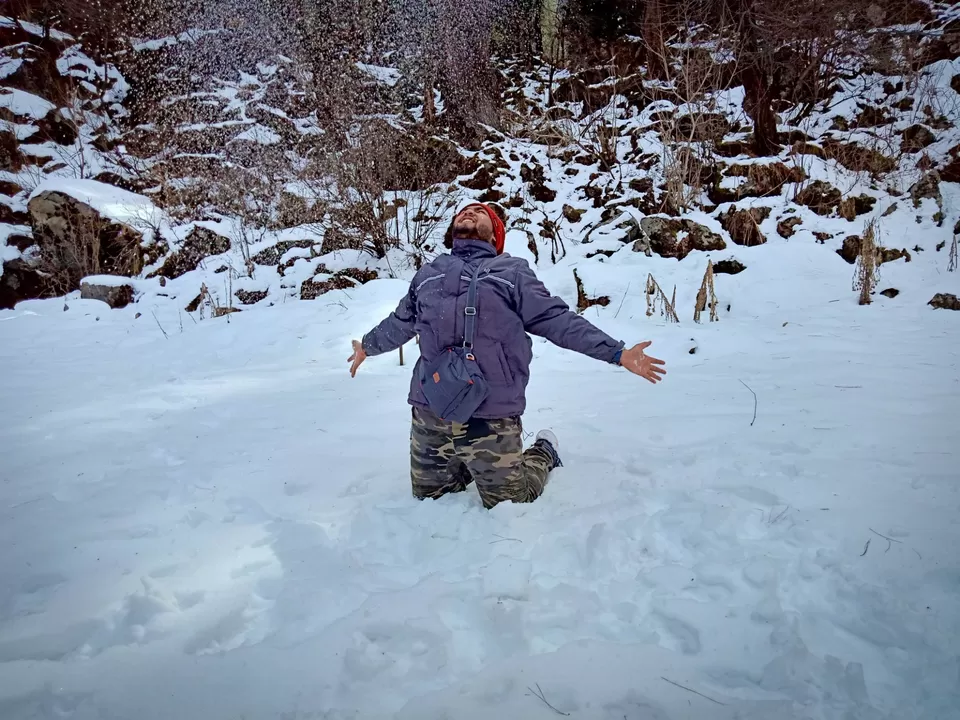 After playing like bunch of children, we headed back to our cottage, and it was the time to say goodbye to kutla.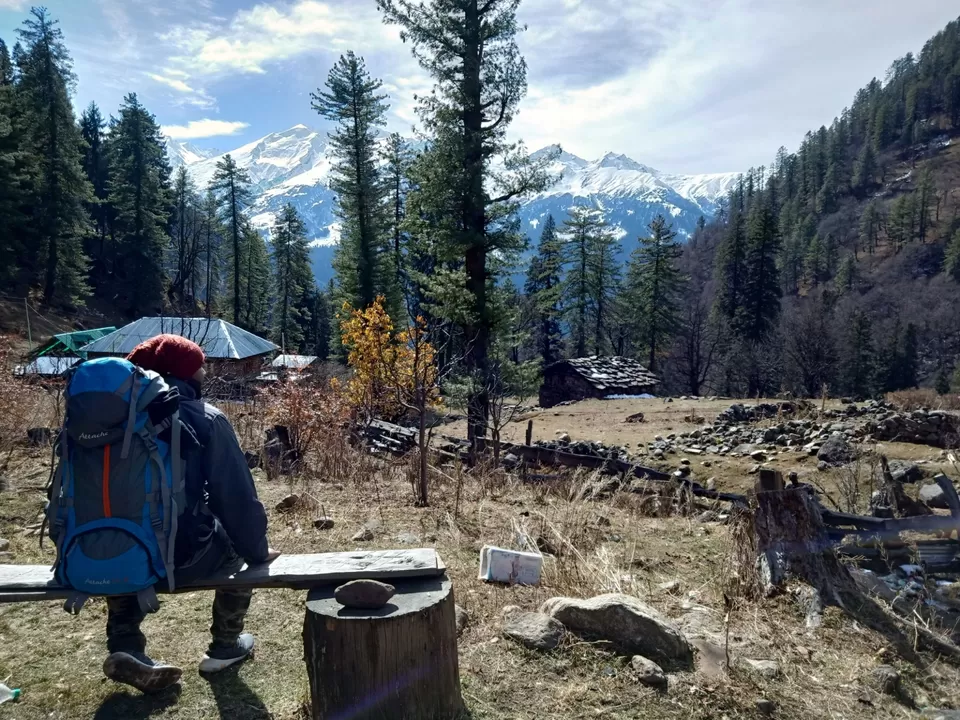 We checked out of our cottage and moved back towards tosh, while heading towards Tosh we captured some spectacular views and we were carrying lots of great memories with us.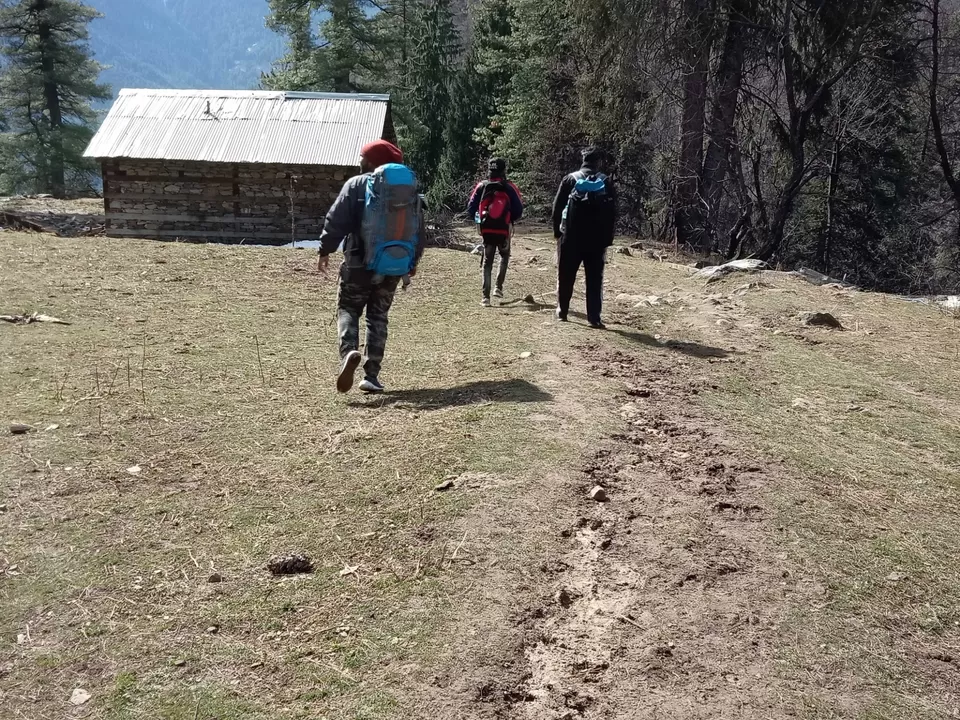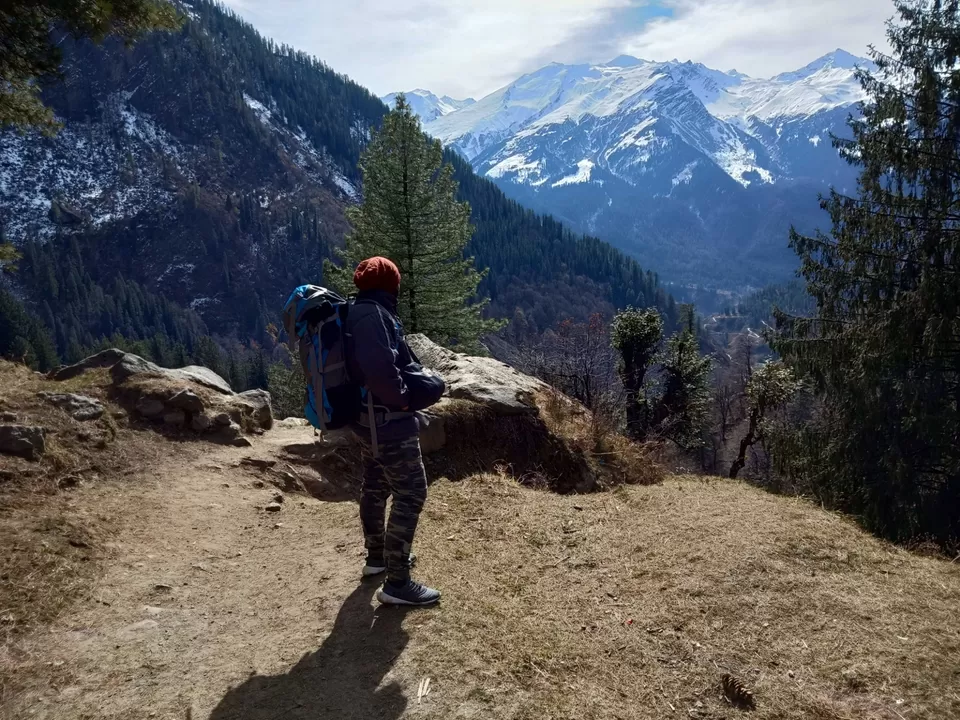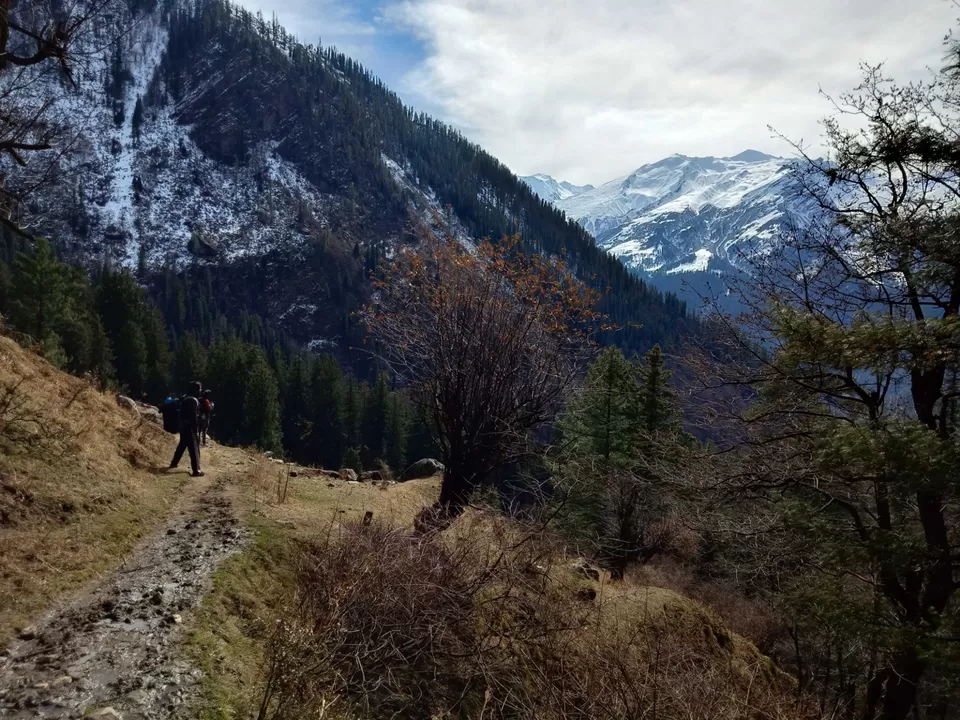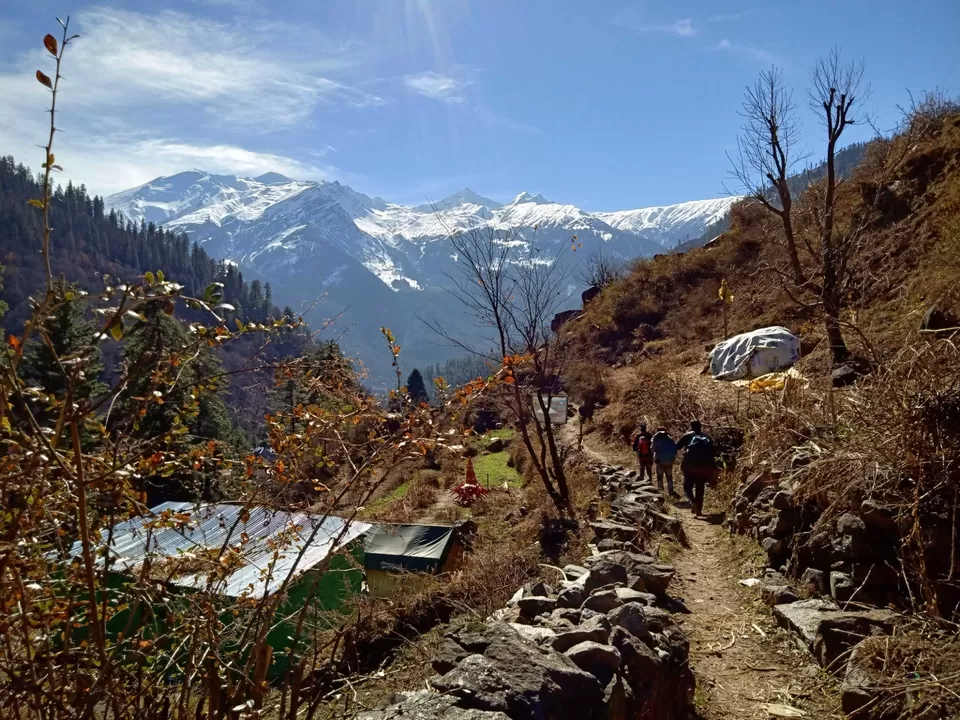 It was a worth visiting these places and I would definitely suggest everyone to travel to Chalal and Kutla,Parvati Valley for a weekend trip.