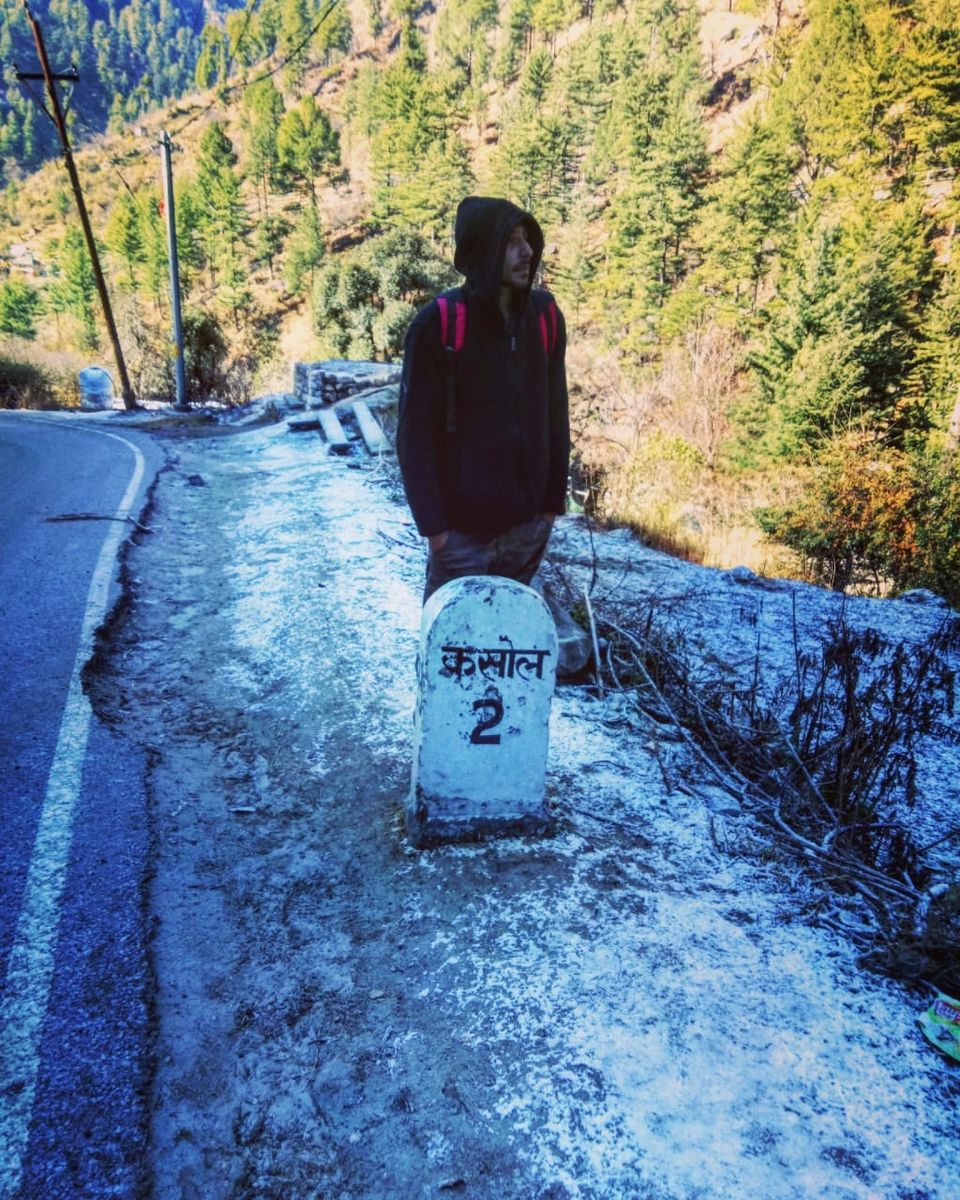 It was just another friday evening when i returned from office. With no upcoming plans for weekend, I decided a normal catchup with my friend Sameer and to spend the coming weekend somewehre in peace.
Sameer is also bitten by the travel bug. He spontaneously asked me "Bawa Kasol chale"?? He didnt even wait for my answer. We both started searching next buses for Bhuntar.
Bhuntar is a gateway to kasol. One can reach bhuntar by taking any bus going to Manali and have to get down at bhuntar which is almost 70-80 Km before Manali and it takes around 12 hours to reach there from Delhi.
From Bhuntar we took next bus to kasol. Trust me guys, that ride was a treat. Unmatchable beauty of nature you will vitness within that one and a half hour journey to kasol.
We reached Kasol somewhere around 10 am. With hunger beating drumsticks in our belly, we stepped in to Evergreen Cafe, an amazing cafe at Kasol. Here you will find most amazing food and outstanding ambiance. raggets music, rock music playing at the background, Evergreen cafe is the best place to chill.
Attendant at the cafe advised us to go to Chalaal village at to try a camp stay on the bank of River parvati. Chalaal village is located around 2 km from kasol and you have to cross the suspension bridge over Parvati river and follow a trail to towards chalaal. Around 40-45 minutes it will take to reach there.
After reaching Chalaal at 1 afternoon, We went to Fusion cafe. Though there are lots of cafes in chalaal, but we decided Fusion care as it is the best cafe out there. Views are amazing, and the rent for the room per day there is just 500 Rs and one room can accommodate 3 people easily. Food is also not so expensive there.
We had our lunch there and then decided to explore the village further. Hence we decided to move out to the cafe and asked the cafe owner "Monu Bhai" about the availability in the village. He asked, "bhaiya kya chahiye, sab milega". We went for a chilling session on the banks of river parvati. Lots of DPs and cover pics were stored in our camera. After sunset we returned to the cafe and had our dinner. Some localides from there also joined us and we talked to them for hours to know their lifestyles and how they survive in there. The major source of earning for them is to hash harvesting.
P.S. - Don't miss maggi and paranthas!!!!
next day we booked our bus back to Delhi.
Must place to visit guys.
Kasol nahi gaye to kahi nahi gaye.
(Please feel free to contact me in case of any query regarding your plans for Kasol or Anywhere in the Parvati Valley.)
Best,
Ashwani Verma
(Bitten By The Travel Bug)