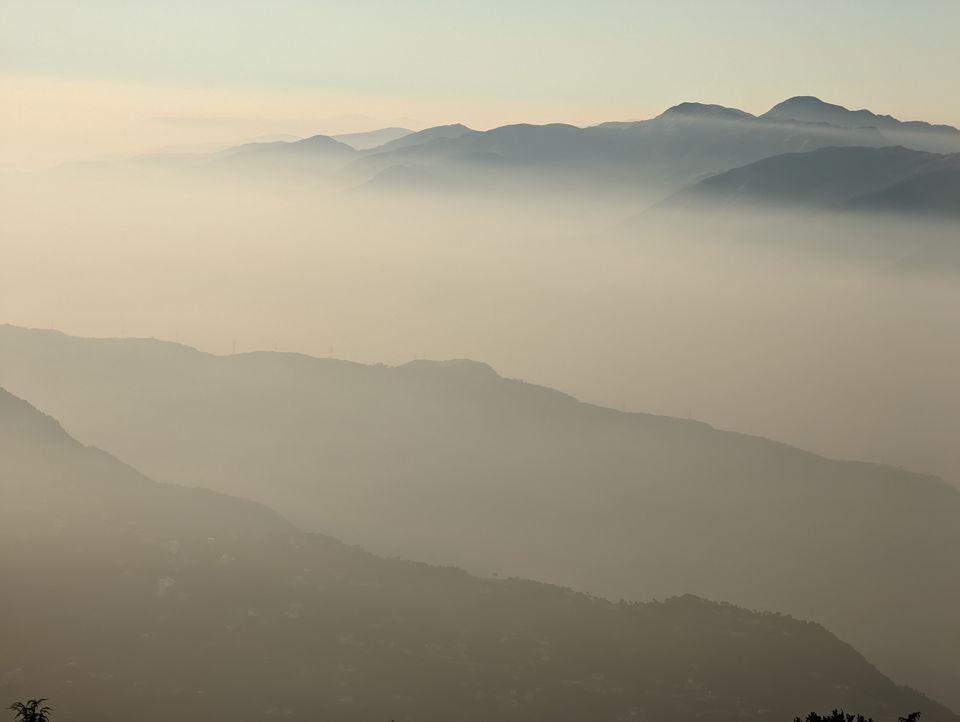 It all started with my erratic state of mind these day...extremely uncertain! And here comes that day when I just packed 1 jacket, 3 t shirts, cap, some other very basic stuff and left the house, I will not tell you how did I crossed home checkpost! ok, I'll tell you but don't use it on your parents. Promise? here you go.. some growling, big teary eyes, a pinch of emotional blackmail and a promise to keep every minute update. You are free!
Headed to railway station and got in a premium train, without ticket! Yes. spoke to TC and gave him half my property to get a seat and it worked, I did get a confirmed seat Yayyy.
Tada...reached Delhi next morning.
We landed in Delhi around 11 AM and booked a room in zostel and the zostal guy welcomed us by making us wait for 1 hr on the reception. We then explored the picturesque landscapes of Pahadganj, there's nothing "pahadi" in Pahadganj. Those heart melting screams of hawkers, a bunch of helpful people trying to sell me a room and overrated delicious street cuisines... aah Delhi, you beauty!
Later in the night we got a bus and next morning after 14 hrs of journey we were in Chambaaaaa... finally we got the answer of unanswered puzzle "Chamba kitni dur?" its 14 hrs guys..please note down.
We woke up in the morning with bus taking violent turns and throwing us out of our seats every 2 minutes. But all this uncomfert was compensated by the scenery outside. Magnificent mountains with deep valleys and crystal clear Raavi flowing through like a queen. This first look of the scenic town raised my expectations. We kept staring out for 3 hrs more then the bus dropped us on Chamba bus stop.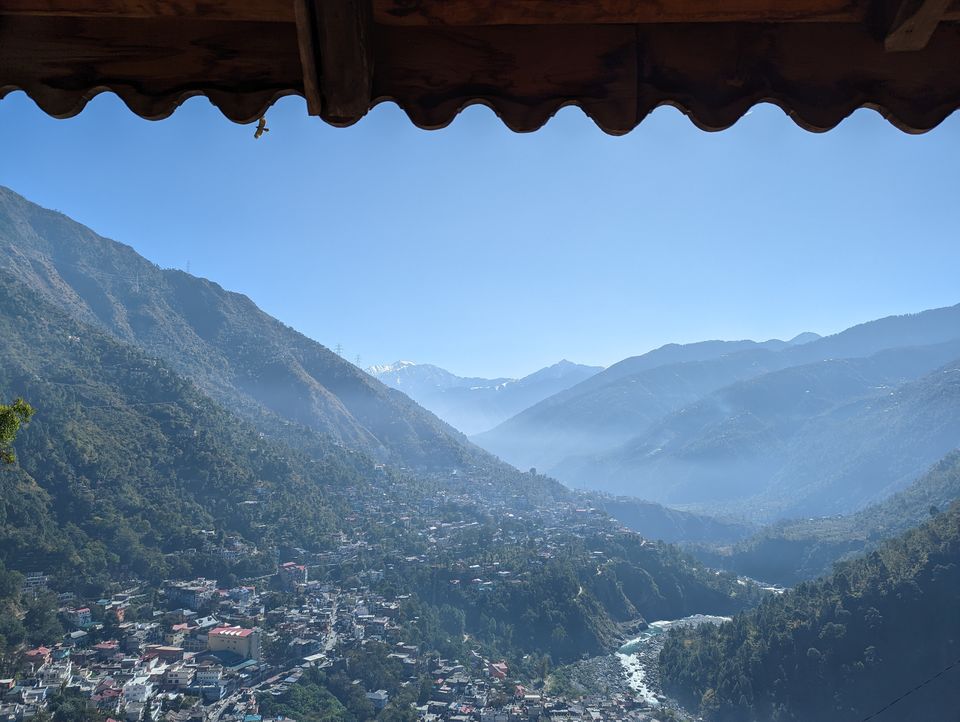 We booked a government owned circuit house at a prime spot in chamba town just beside Chaugan. This property was huge and beautiful, probably colonial era with contemporary architecture and old furniture AND equally nosy manager. The only issue with the government guest houses is that they have no room service, no property maintenance and absolutely no food. That was a down for me. We settled in , I had a scheduled interview that day, attended that had some rest and then marched our way to Chamba-Darshan.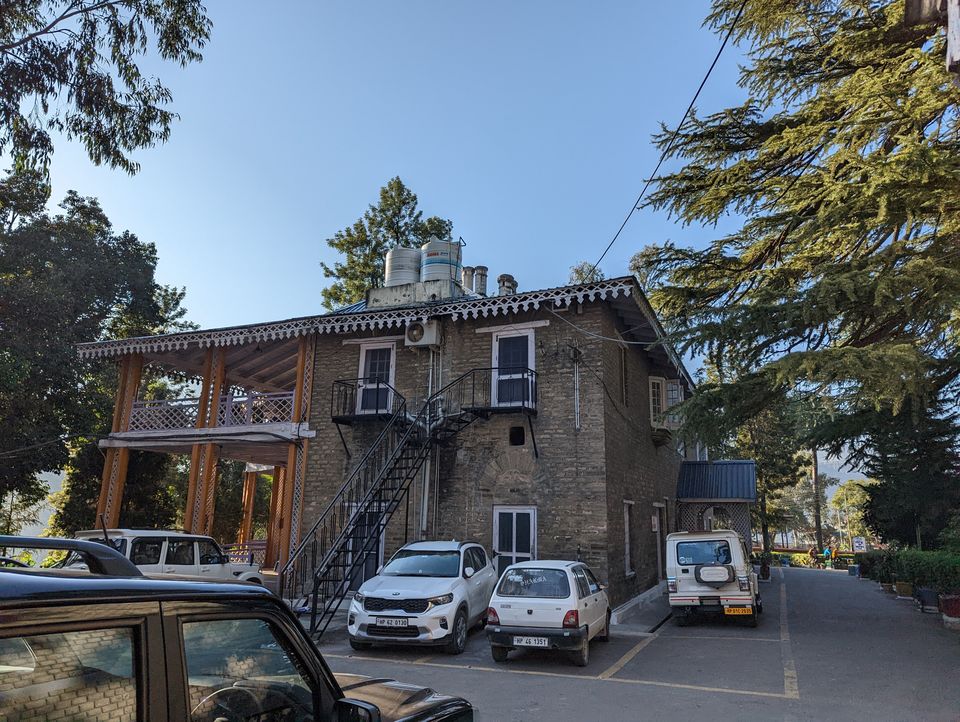 Our first spot was chaugan which was a huge plain ground on the hill where villagers and tourists sit in the sun and kids played around which is essentially the center point of this small mountain town. Here we saw a temple on a nearby hill and targeted that..the villages were so beautiful and well functioned. It had schools, colleges, markets all on the slopes.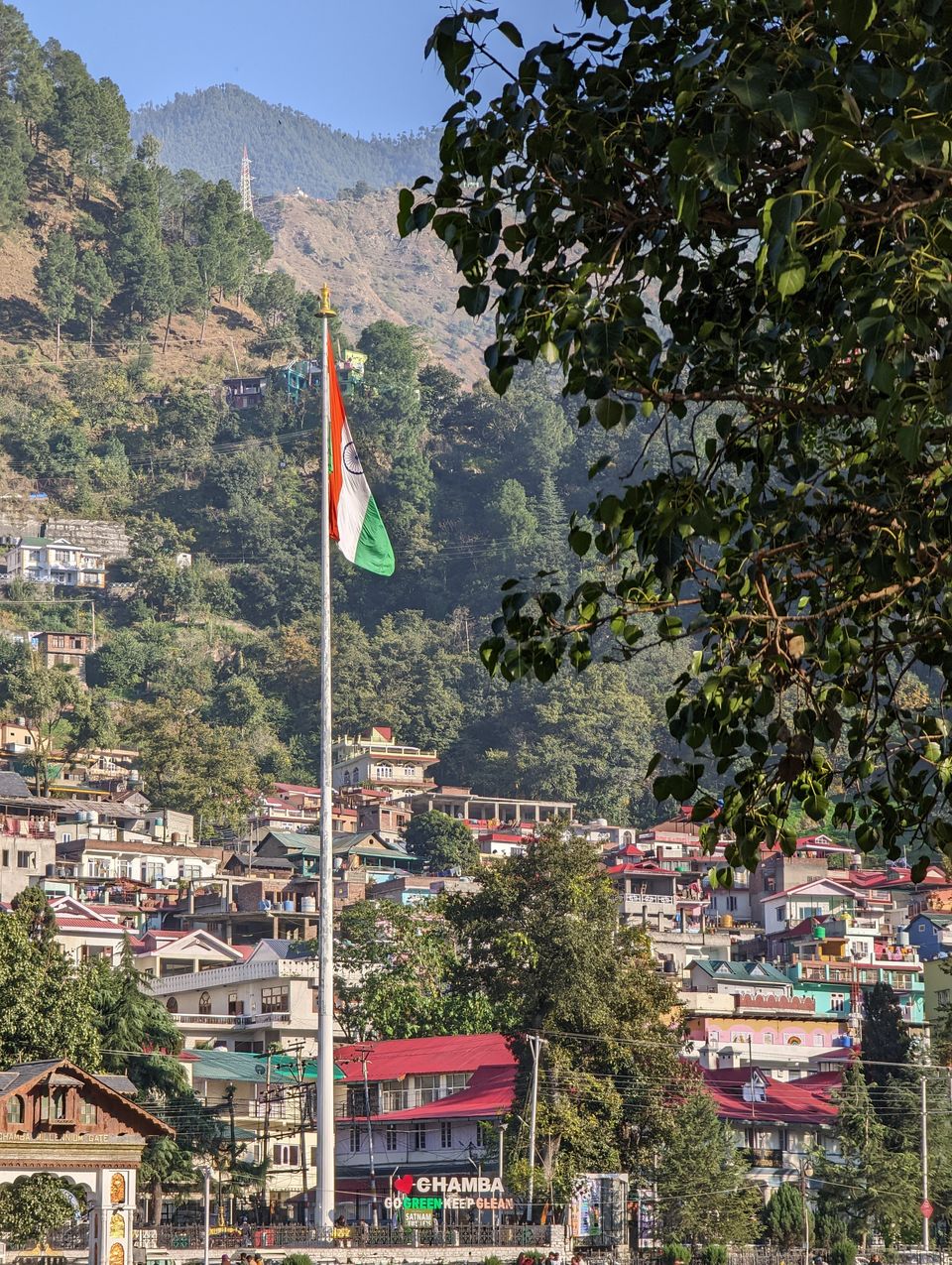 Do not miss the gorgeous swaminarayan temple and prachand Kali palace, it has some beautiful tales related to it. We spoke to locals about the history of these places, clicked a lot of good pictures, had delicious lunch and ended the day with some local shopping. I bought beautiful Chamba chappals and a few more gifts for people back home.
We were yet to decide our tomorrow's destination. We will see that in next ;p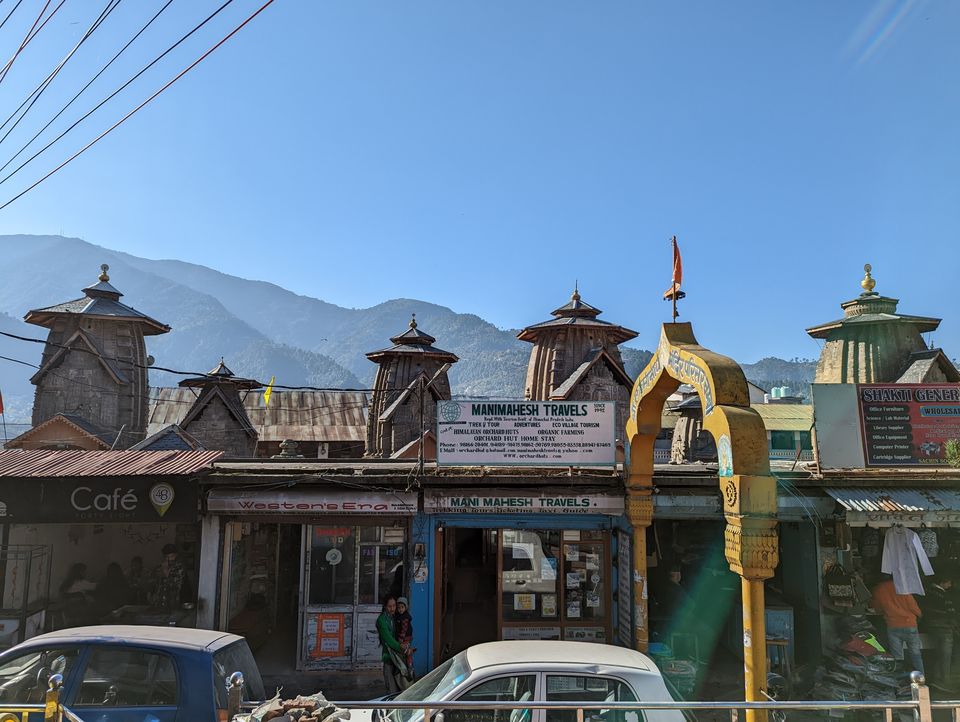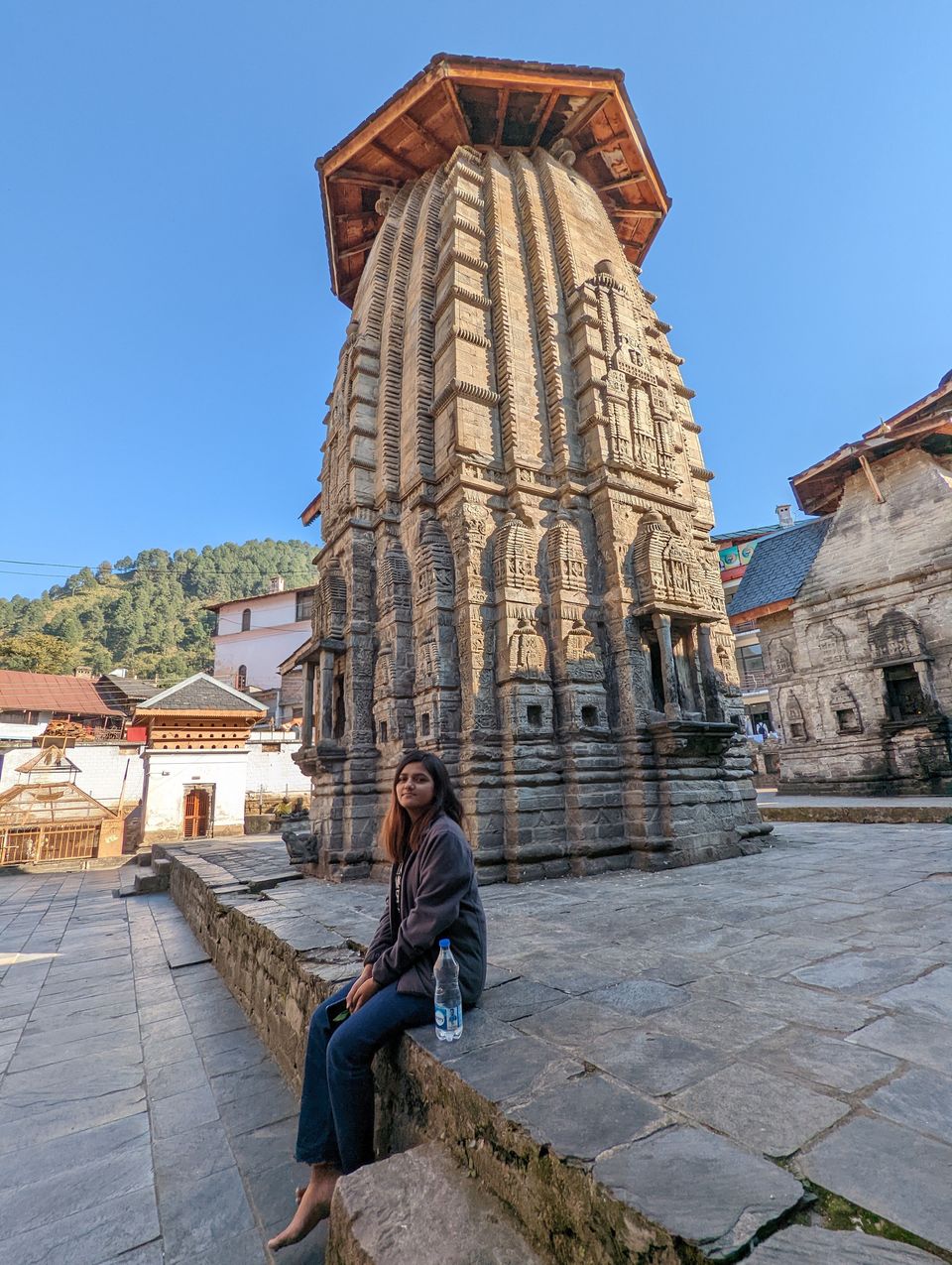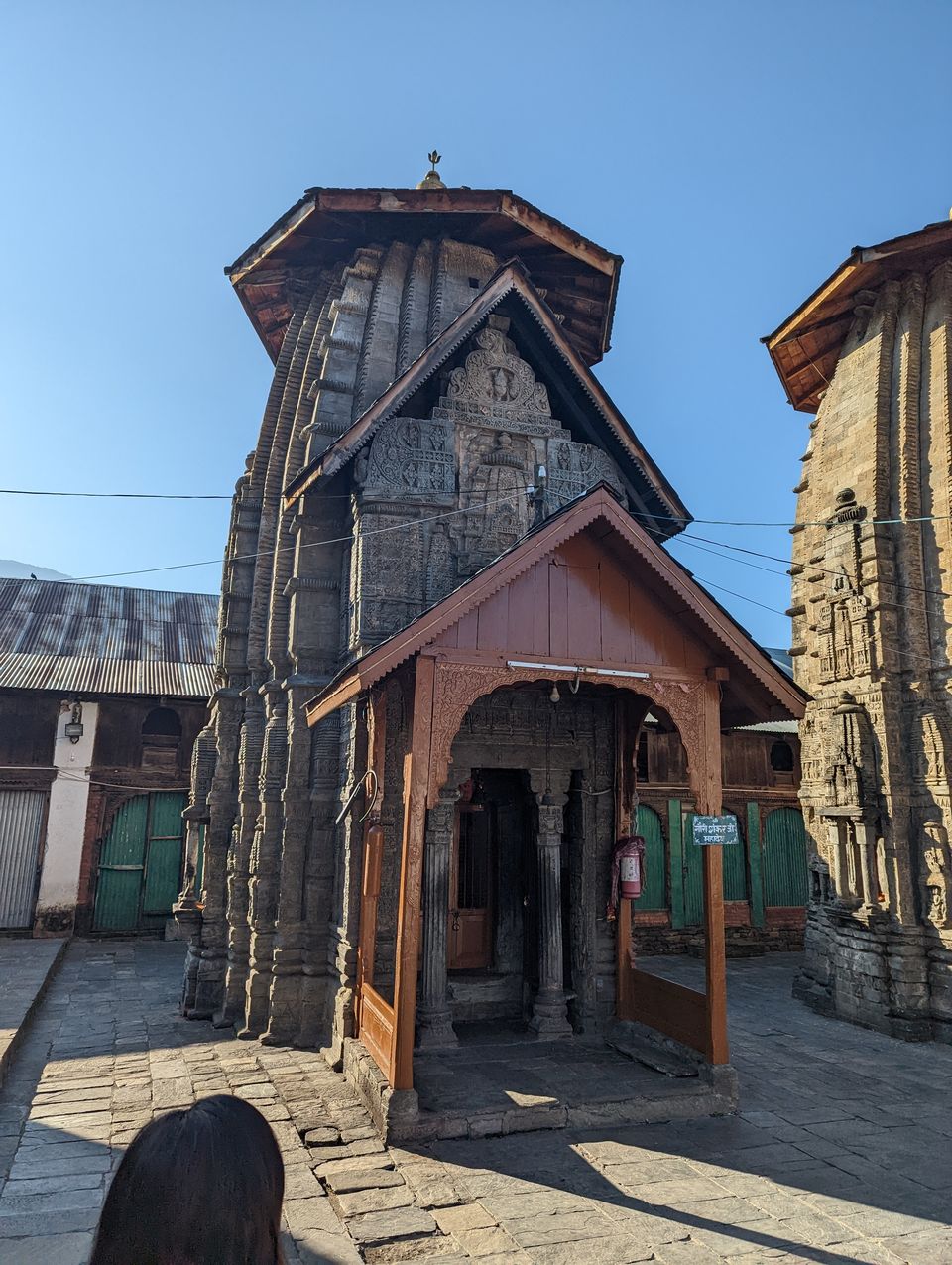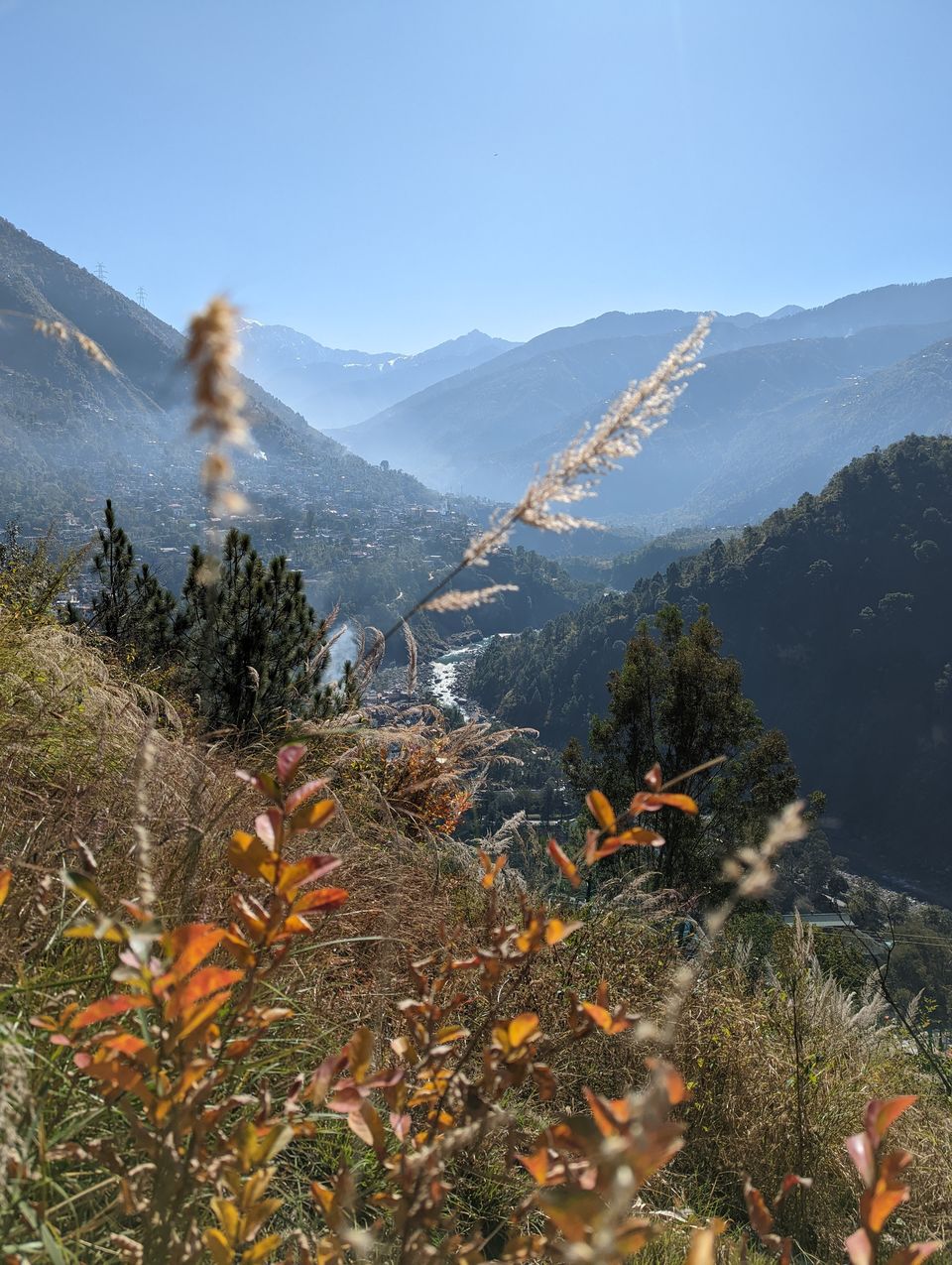 On day 3, we started the day a little slow and enjoyed our mornings had breakfast and explored the beauty of Chamba a little more.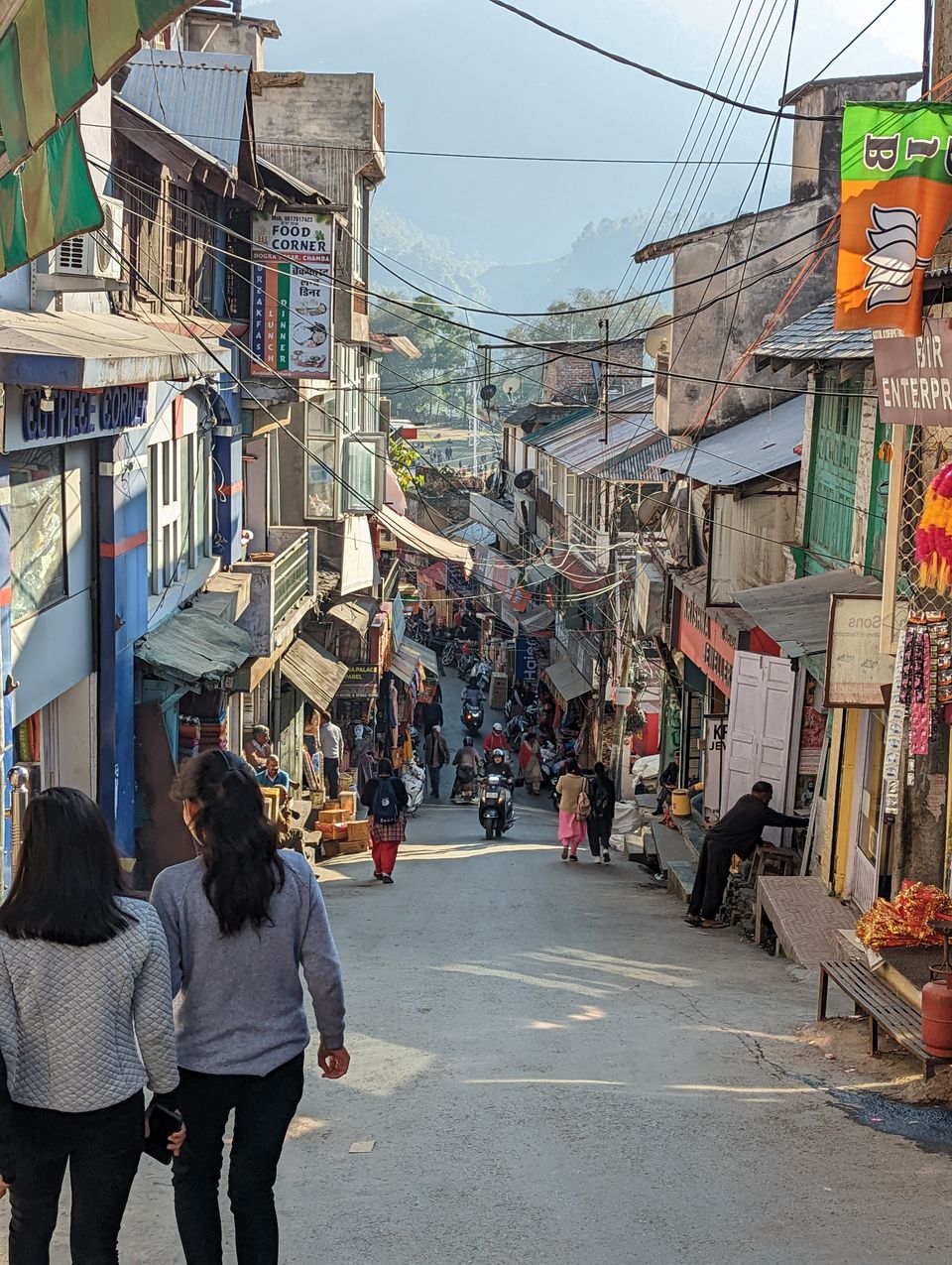 Our plan for today was to reach Kalatop which was in Dalhousie nearly 35 km from Chamba. There's a scenic beautiful and popular village called Khajjiar just before kalatop, the distance between two villages is 15 km, we decided to make a stop at khajjiar first.
We took the bus by 2'o clock and reached Khajjiar by 4pm, OMG it was gorgeous! no wonder himachali people call it Switzerland of India. A huge meadow surrounded by tall pine trees and a lake in the middle, evening sun was shining above on the snowy mountains making this experience even magical.
We roamed here for hours..clicked tons of pictures and had our lunch cum evening snacks.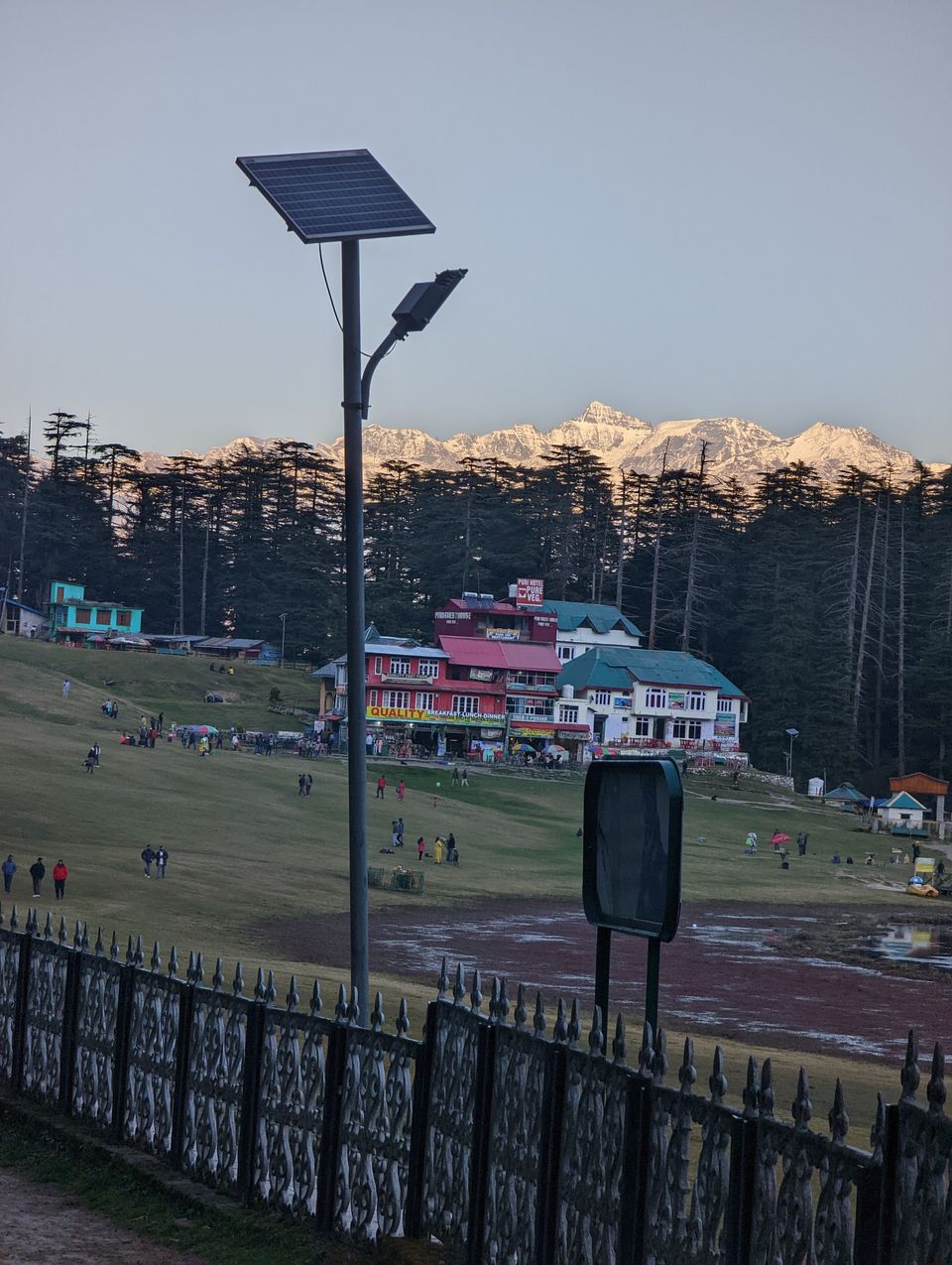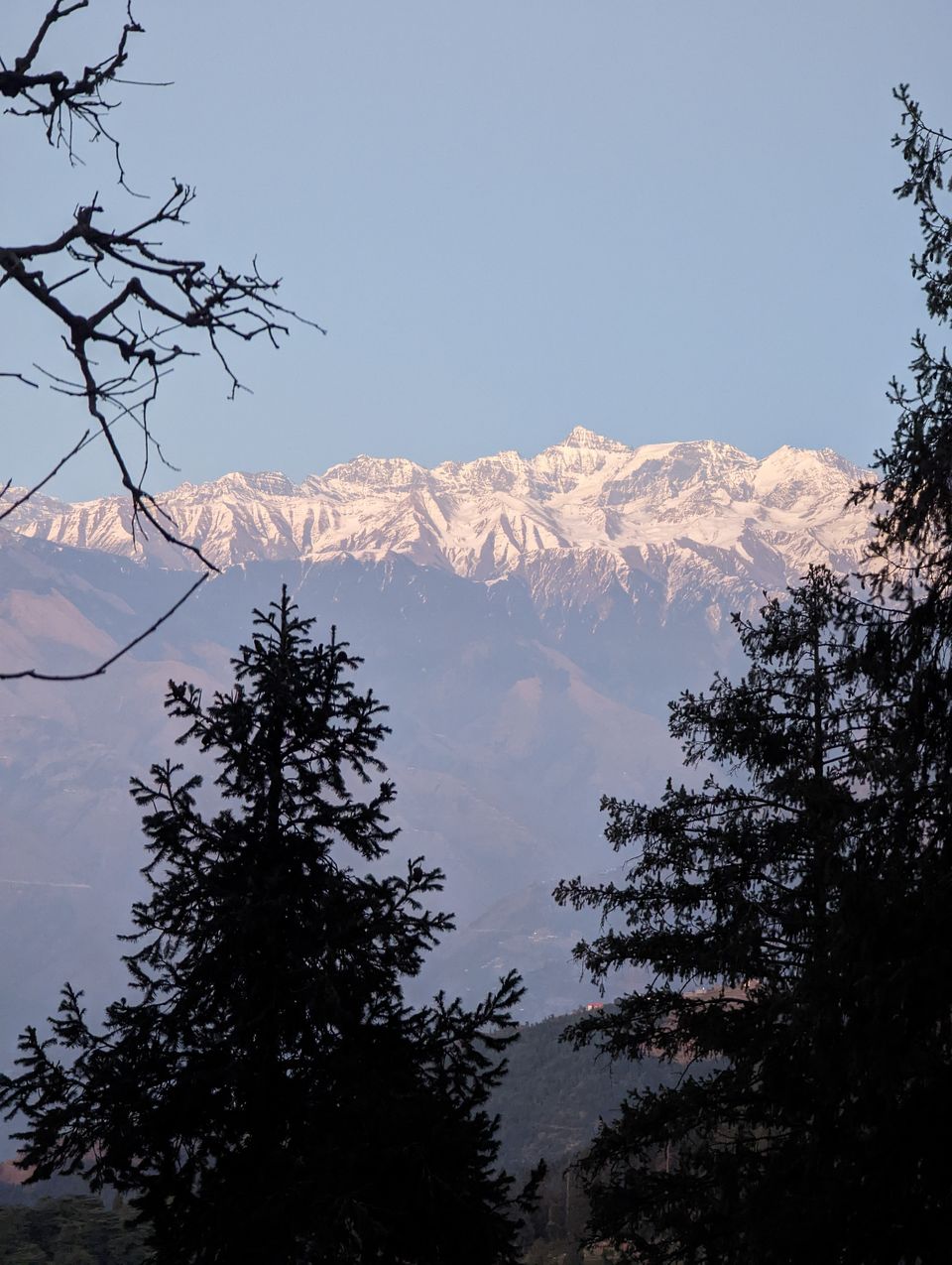 Late in the evening we took a cab and left for kalatop, because there was no buses or public transport available.
we reached Kalatop by 8 in the night and it was pitch dark, since it was the highest point in the surrounding area it was cold too. People say that bears roam here in the night so going out was very risky.
There was a small village on top of a few houses and equal number of homestays. Since it was too dark, we had our dinner in prebooked homestay and ended the day in peace.
We wanted to chill in Kalatop today after yesterday's travel. So we just roamed in the jungle, sat on terrace, read stories, had food and watched sunset. Best day so far!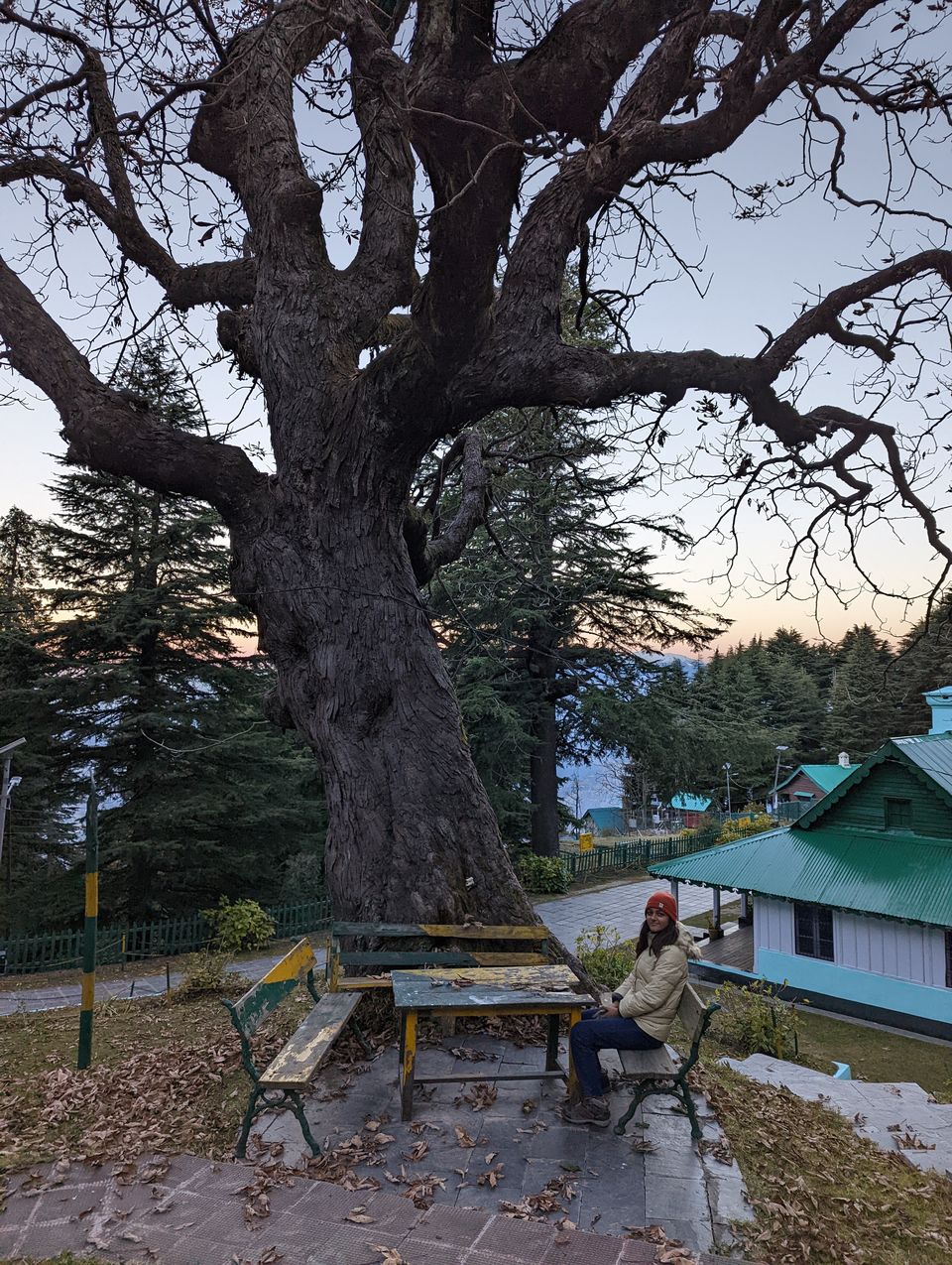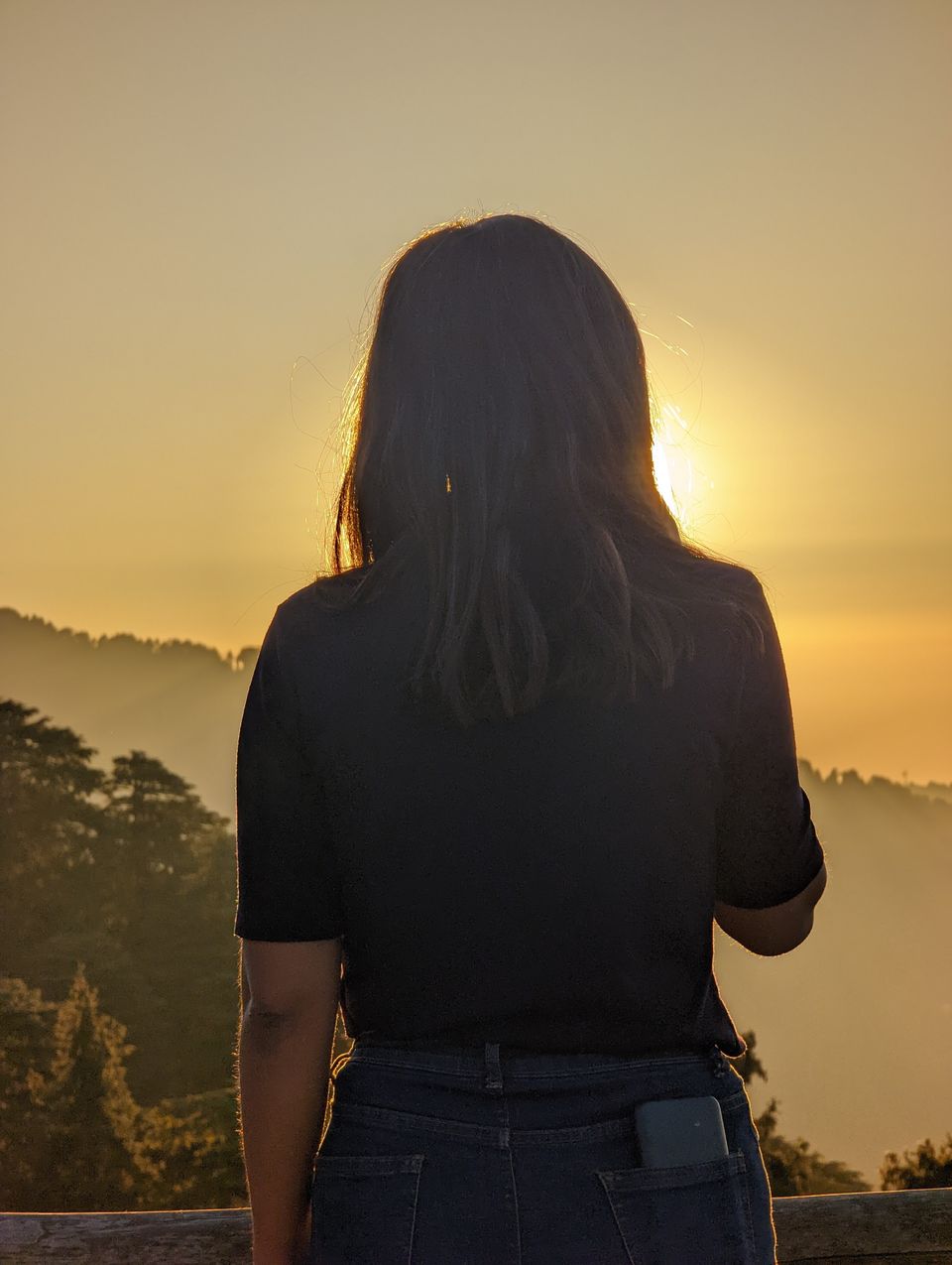 Oh and yes, in the evening we moved to forest guest house. It was again a beautiful colonial era property overlooking valley. This time they had room service but again bad luck with the food :(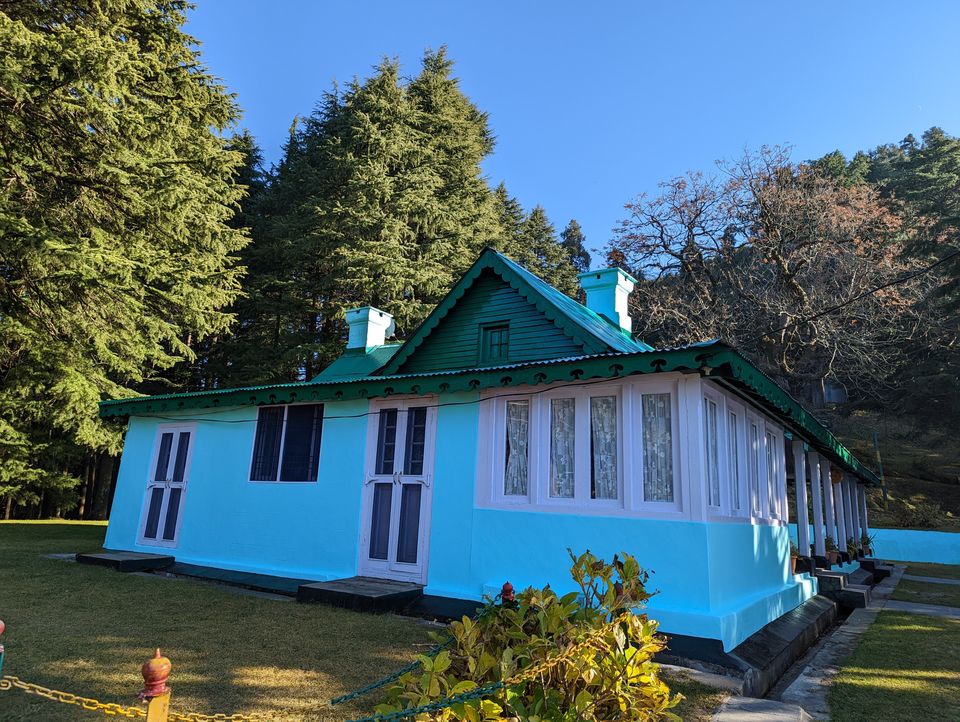 Day 5 started with beautiful sunrise and breakfast! We chilled entire morning and soaked in sun then they asked us to checkout :( (Evil people)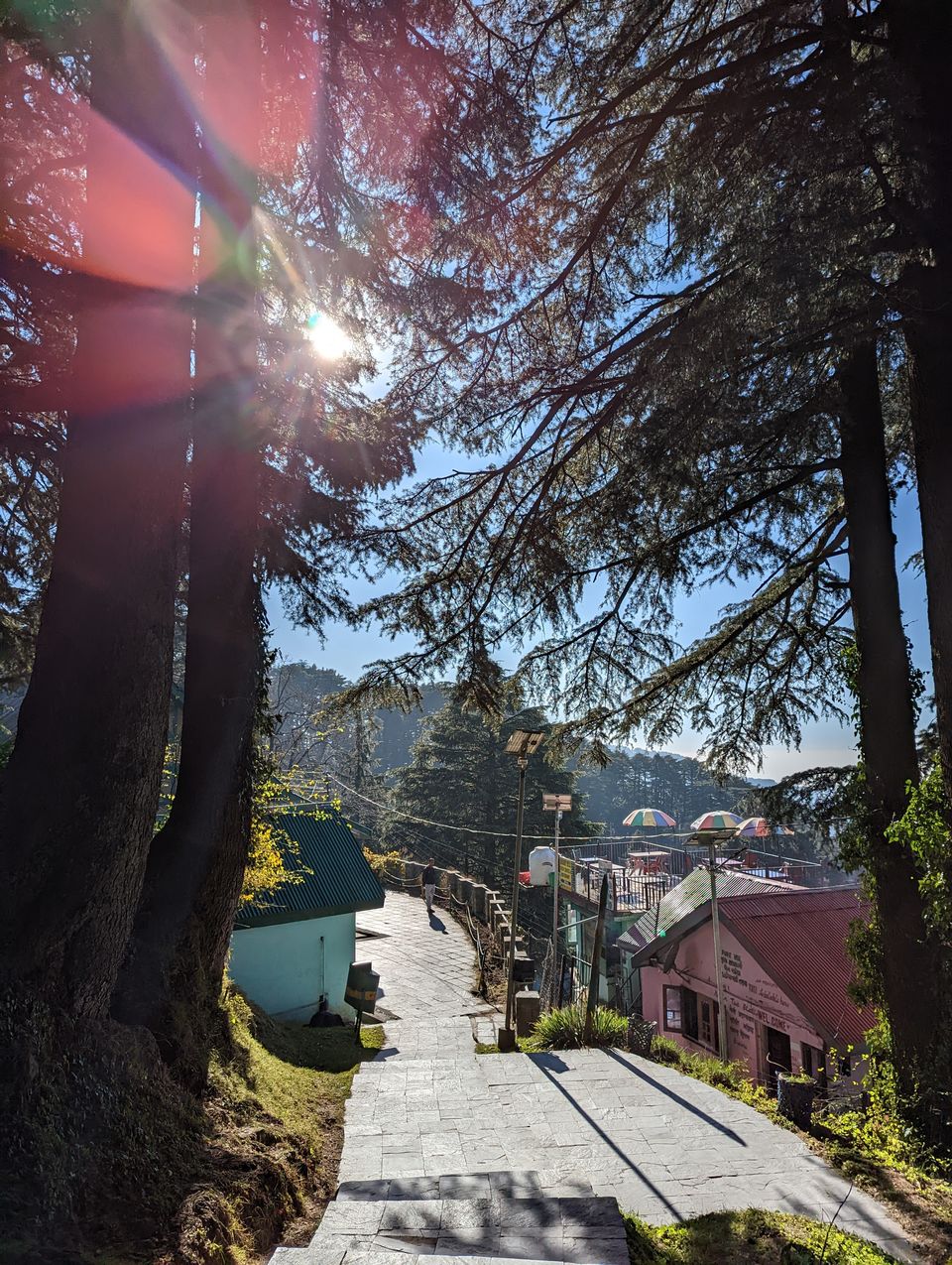 We took a cab and headed to Dalhousie but we had no planning after that, while researching we found this beautiful lake called "Chamera". We started looking for the accommodations around it and then we stumbled upon Zostel Chamera, its their premium property and a hotel not a dorm.
Upon reaching there, we got to know that there's no direct road to the property and boats were the only way to reach. So, we took boat from 'Taleru' boating point (800 p/p round trip). It took us 5 min and we reached ZOSTEL. This entire boating itself was so beautiful and soothing, sorry i'm running out of synonyms of beautiful so i'm gonna describe things my way. We hiked 100 mt to reach the hotel and oh my god!! the scene was breathtaking!
This beautiful property was situated on the bank of Chamera lake on a hill. Had no connection to a proper road. All was left here to soak in this lavish environment and chill thats exactly what we did.
It was difficult to choose which pictures to attach here but I have selected a few -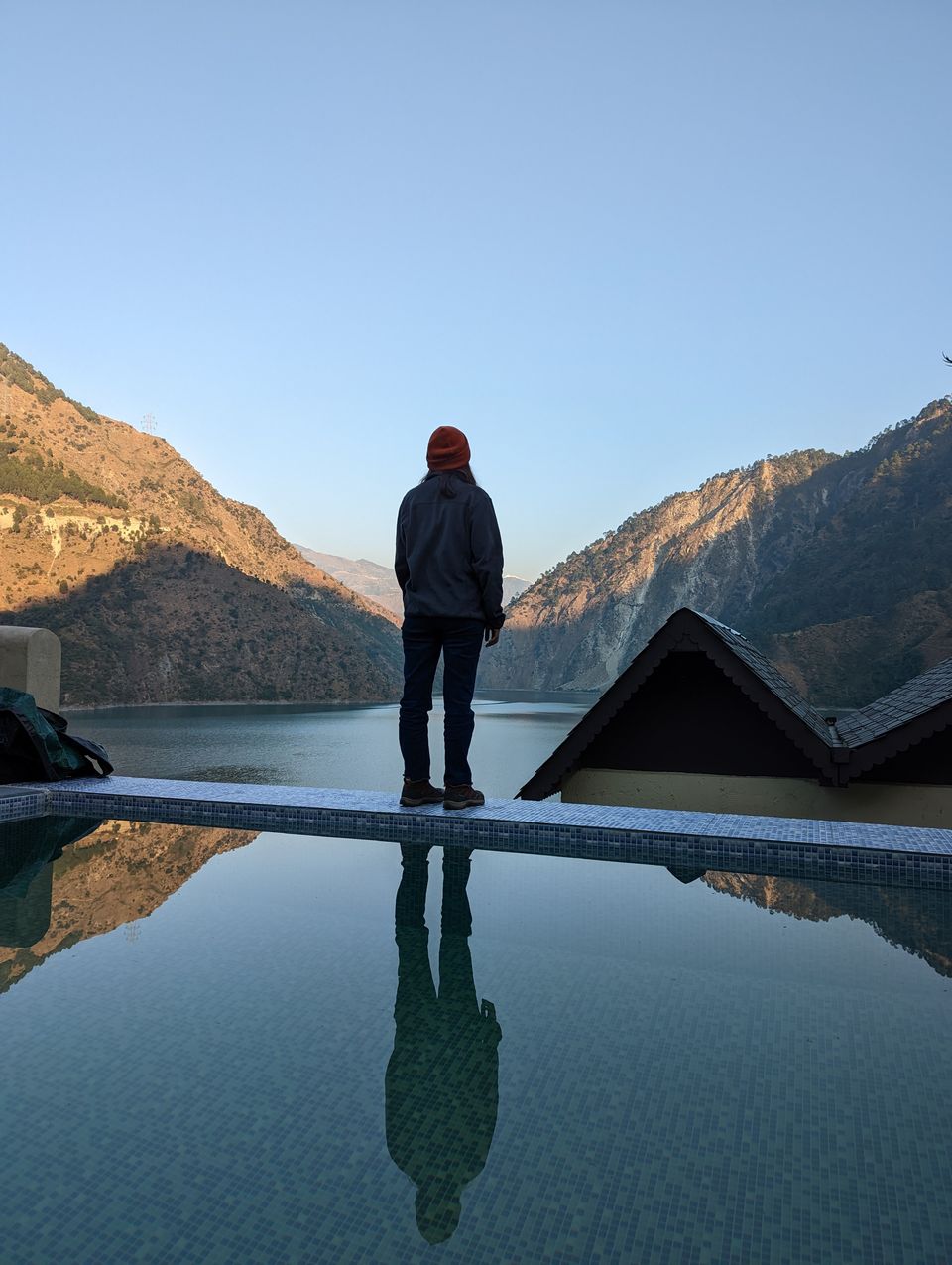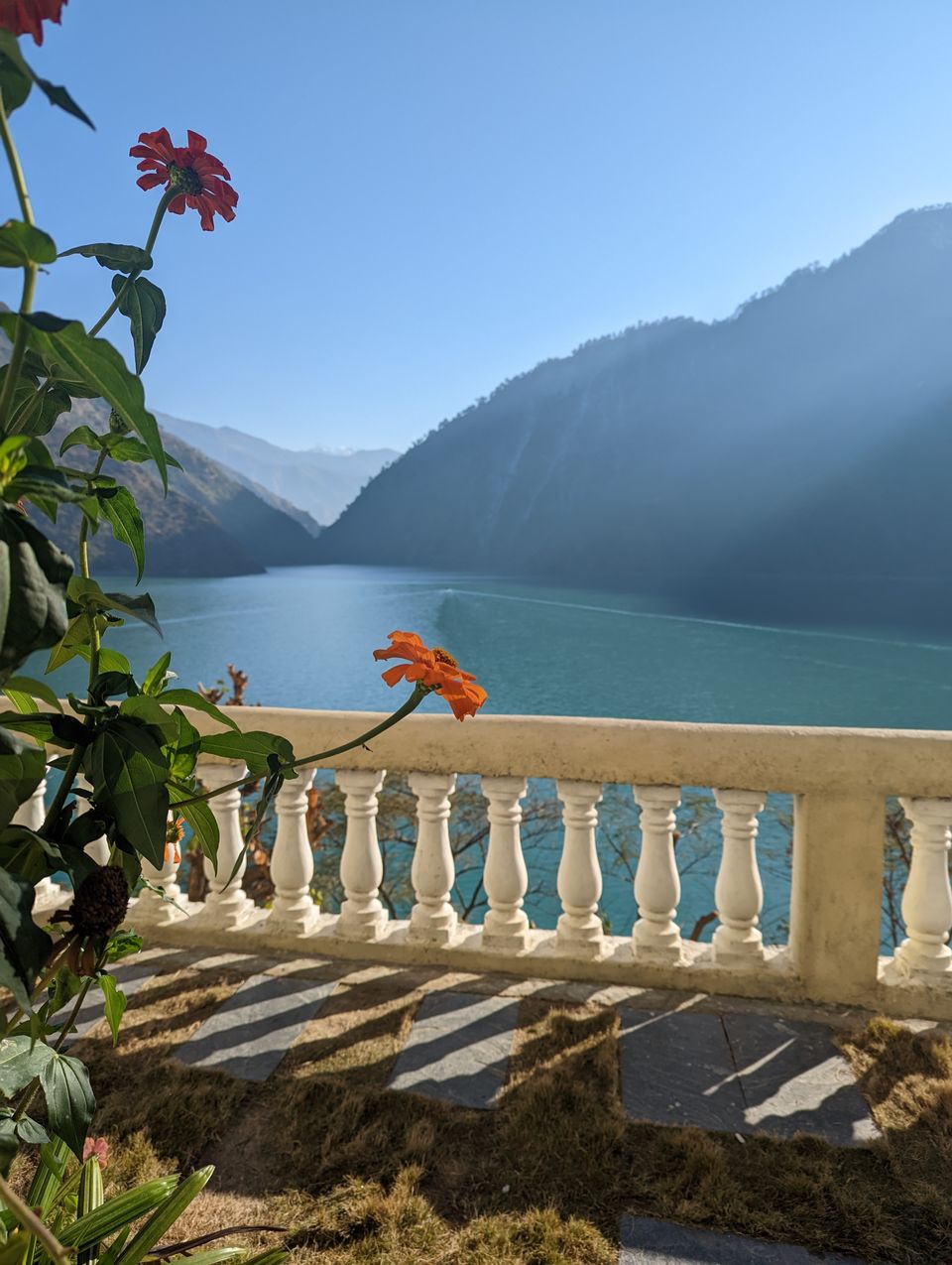 Next morning we had yummy breakfast, sat in sun for a while and were ready to leave our little heaven.
Actual fun was about to begin here. Our next destination was Dharamshala which was 126 km away, we got into a state transport bus and damn that was slow.. this beautiful bus took it's first stop just after 30 min of starting for the maintenance purposes and it was just the beginning. Our expected distance was 4 hr but this gem of a bus took 6 hrs and covered 75% of the distance and threw us in the middle of nowhere. Engine stopped working and this stupid bus refused to move even an inch. 10 min later we all were standing on the highway in the middle of mountains and hoping some bhale manus will help us, including bus driver!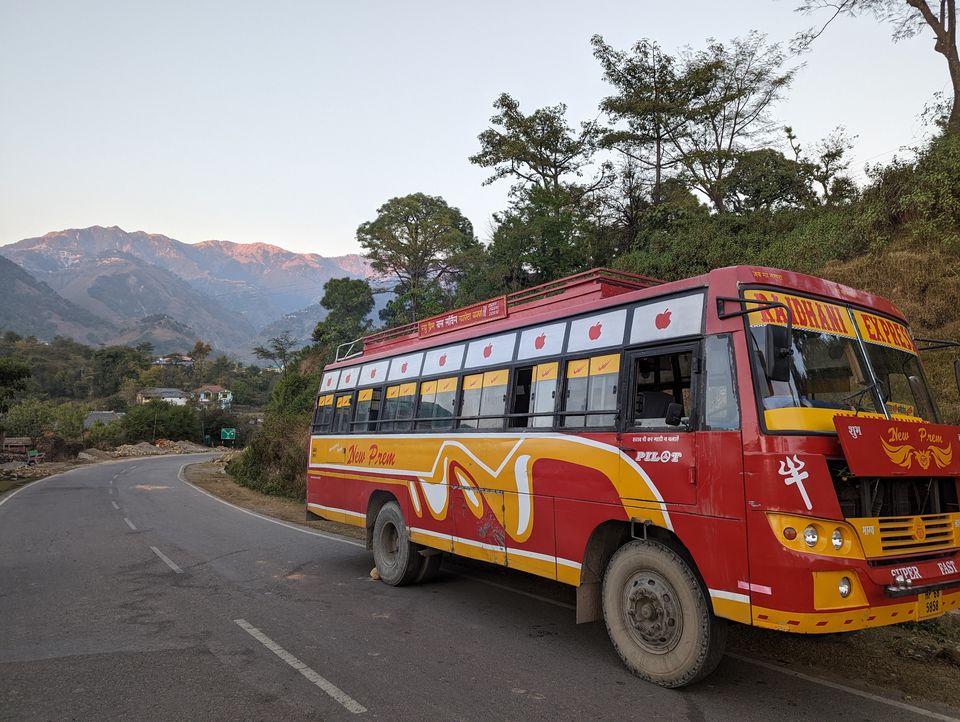 finally we got a bus and then another bus to reach Mcloedgunj. From where we took a cab to reach hotel..and trust me by this time we just wanted to die. But we summoned our energy and went out to see nightlife of this cute little town.
We wanted to try some good Tibetan food then we saw "Tibet kitchen". Food was surprisingly delicious, we roamed on the streets some more and then we saw live music buzzing out of a café. We were so stuffed with the food and didn't want to go to another café but we got sucked in and sat there for sometimes while I sipped some wine.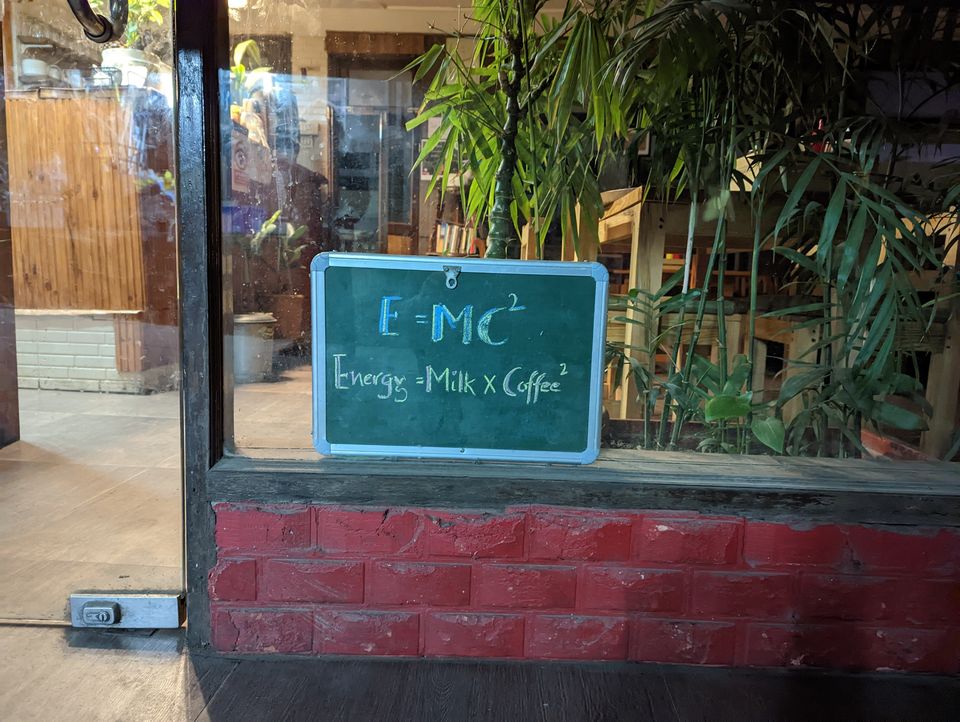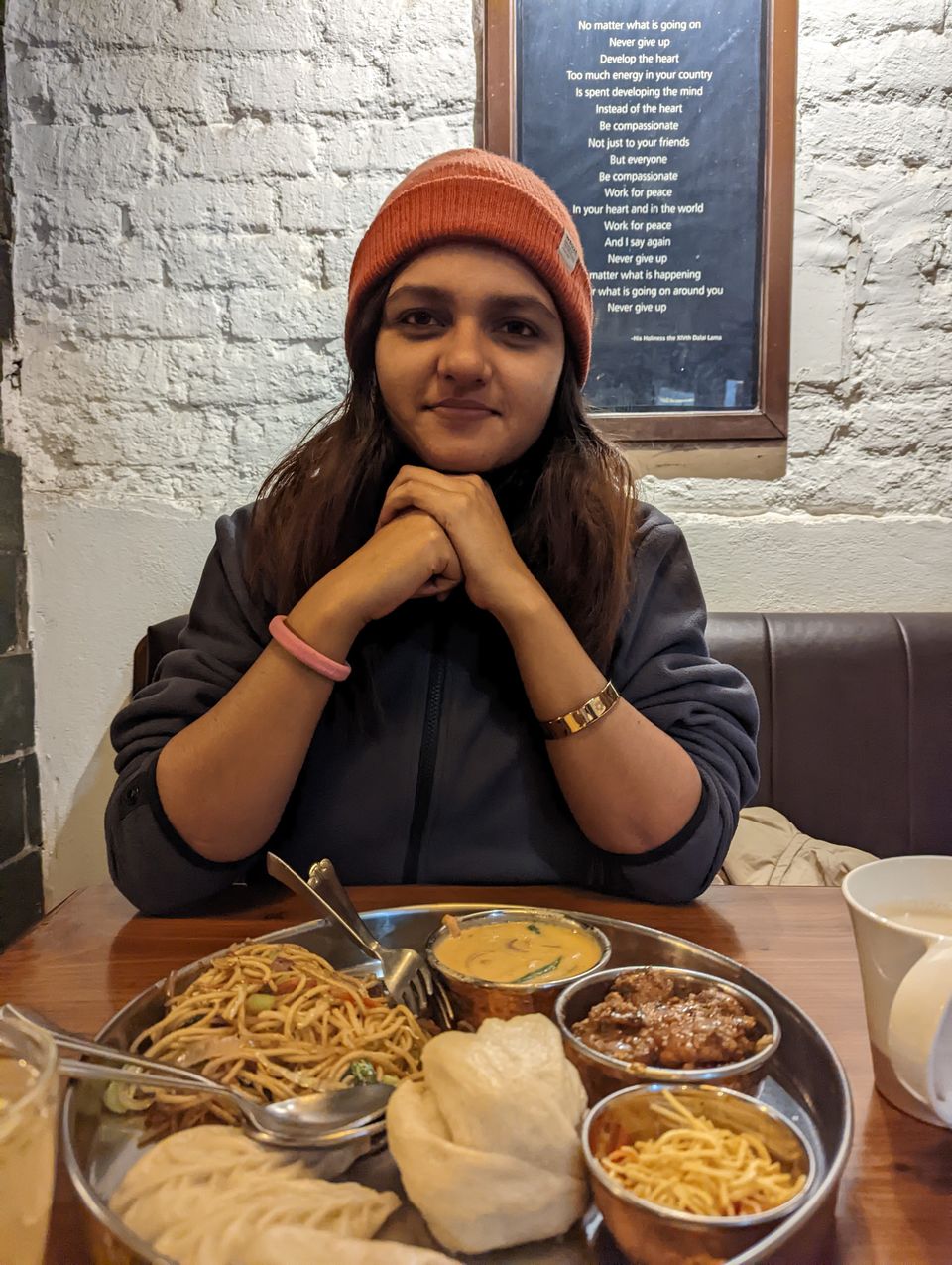 Day 7 started with city strolling, had breakfast, we shopped a few souvenirs, clicked some great pictures, got scared by some tarot readers and walked till bhagsunath temple, waterfall is 15-20 min trek from this temple.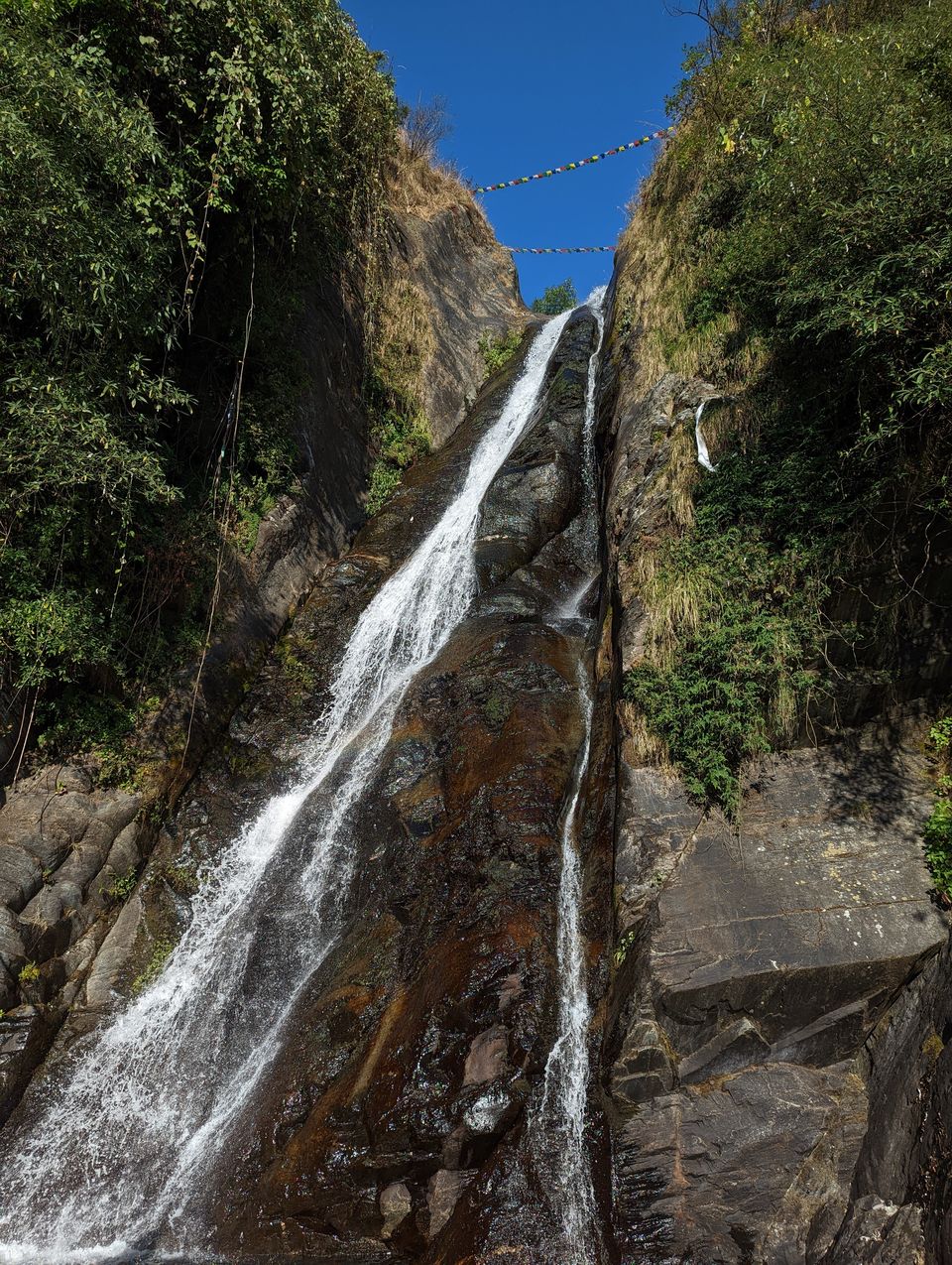 We were back by 3 o' clock had our lunch in a fancy cafe which was full of foreign tourists.
We took a cab from Mcloedgunj to Jwala devi, kangra. Kangra is beautiful! small villages on the way and constant view of Dhauladhar range following us. It was really a enjoyable ride, we stopped on a turn to get a few evening pictures of the range. It was glowing with the evening sun and looking marvelous.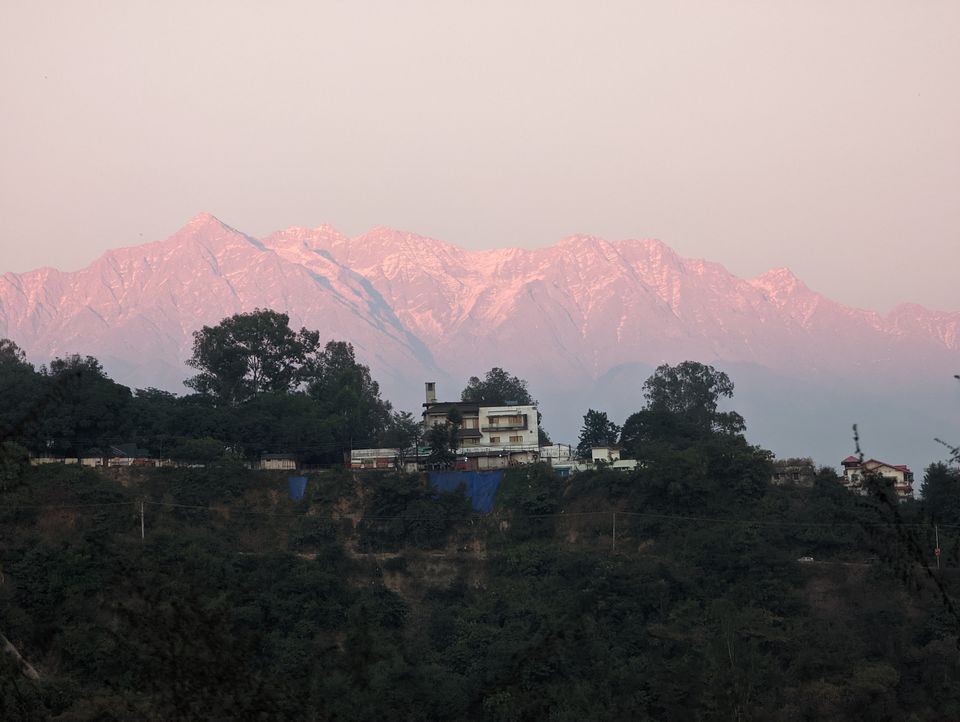 We reached there by 6 o'clock did darshan, had our dinner which was dal khichdi as usual.
The bus guy called us saying they were about to reach the bus stop, and we were almost ready. We came to bus stop and saw bus approaching and suddenly I remembered I left my cap in the restaurant....geeezz. I ran like a rabbit, it was almost 500 mt run, climbed stairs took my cap and flashed out of there. Waiters and other people in the restaurant had a very questionable look about why I was running.
Finally we got the bus and started our long and sleepy journey to Delhi.