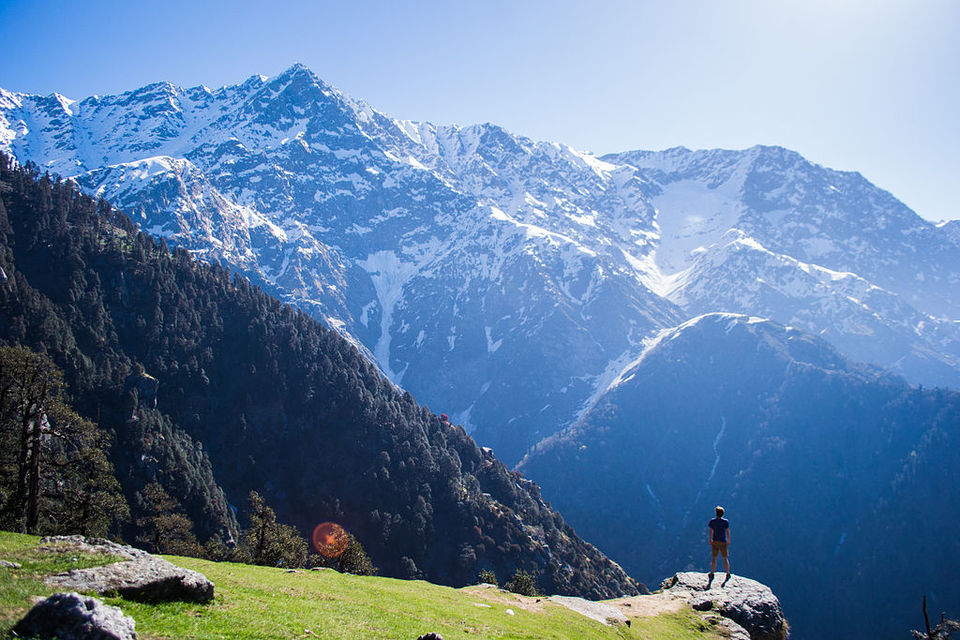 The definition of a hippie is often misconstrued. I believe that one can live in a regular society but still be a hippie at heart. Despite having a fixed occupation and a place I call home, I am a hippy for at least one month every year! Being a hippie is not about an esoteric lifestyle but about discovering and understanding nature, the self, the world that we live in, and finding your tribe and growing.
Discovering Dharamkot
It was a few years ago, just before summer, that I decided to travel and continue my work (thanks to remote working) for the next few months. That's when I discovered these small settlements in Himachal. I spent a month each in Dharamshala and McLeod Ganj and then headed to Dharamkot.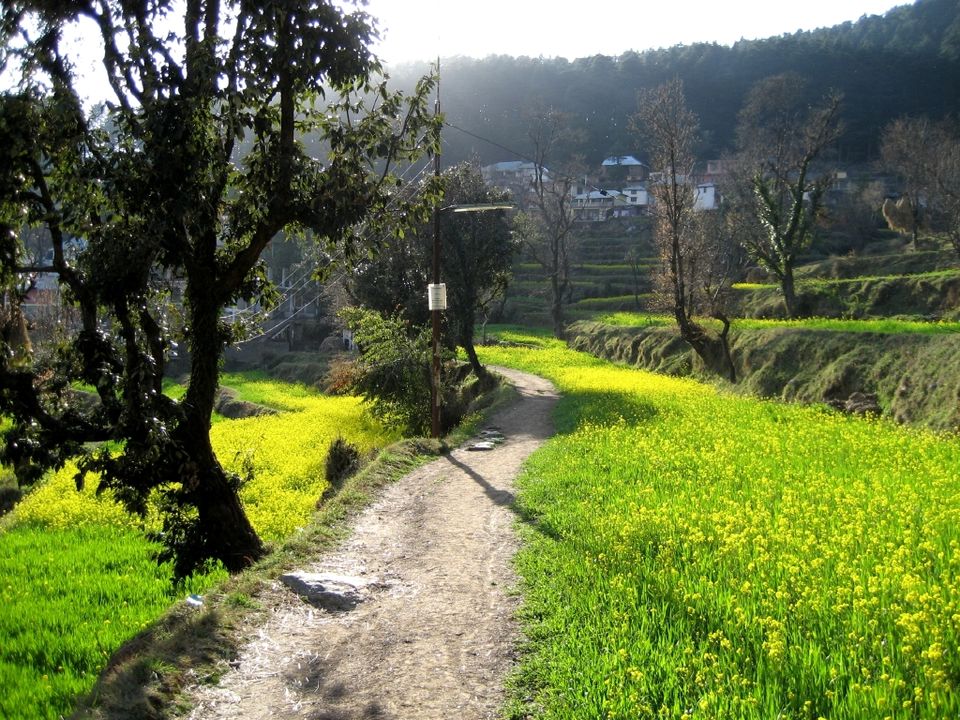 Dharamkot is 10 Km northwards from McLeod Ganj, in the Dharamshala district. Despite being around the busy and touristy towns of McLeod Ganj and Dharamshala, Dharamkot has managed to preserve its quaint charm and way of life. This village is mostly used as a base camp for trekkers who travel all the way up to the northern peaks.
The village vibes
Being peak summer, there were a lot of tourists, but thankfully, I managed to find a homestay with a local Buddhist family. I had no vehicle, except for the cab that I had taken from Chandigarh to Dharamshala. So most of my wandering was on foot or the local bus if I needed to travel from one village to another. And somehow I loved to walk through the villages. Although treading this terrain was exhaustive, it felt stimulating. There's one fascinating thing that I discovered in Dharamkot. The village did not have any roads! Yes, I said that. The only road that runs through it, is the one that leads all the way from McLeod Ganj and goes further north. Other than that, every other 'road' is just a pathway through the forests, fields, or trails formed by regular trekkers and villagers. So, in the mornings, when I am not working, I would go out, start walking on one of these trails and land at a unique place every time. If one led to a viewing point like, another would lead into a forest or a waterfall, or a cliff, lined with huge boulders.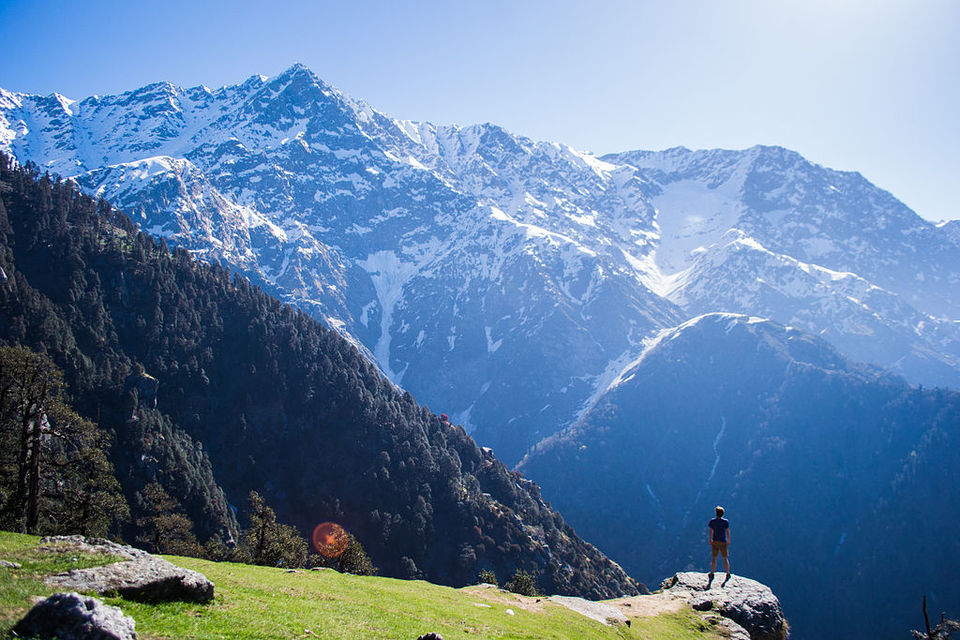 Usually, one gets accustomed to the peculiarities of a place after a few days. Dharamkot was different. If The settlement had a spiritual aura that generated a feeling of tranquillity, making me feel one with nature, every single day. The perfect weather made it an ideal destination in every way. Every day I would wake up to bright sunshine, sparkling blue sky, the call of mountain birds, and gentle breeze of the pine trees, and my hosts cooking aromatic Tibetan food.
One of the weekends, I hiked all the way to the neighbouring village of Gallu. It took me almost half an hour to walk through the hills and forest before I managed to reach the village. There was (and I hope it still is) a cozy little café on top of a hill. The views from that place were to die for. After resting for a while and refueling myself at the café, I headed to this 'unnamed' waterfall, which was another hour's walk from there.
Food for the body, food for the soul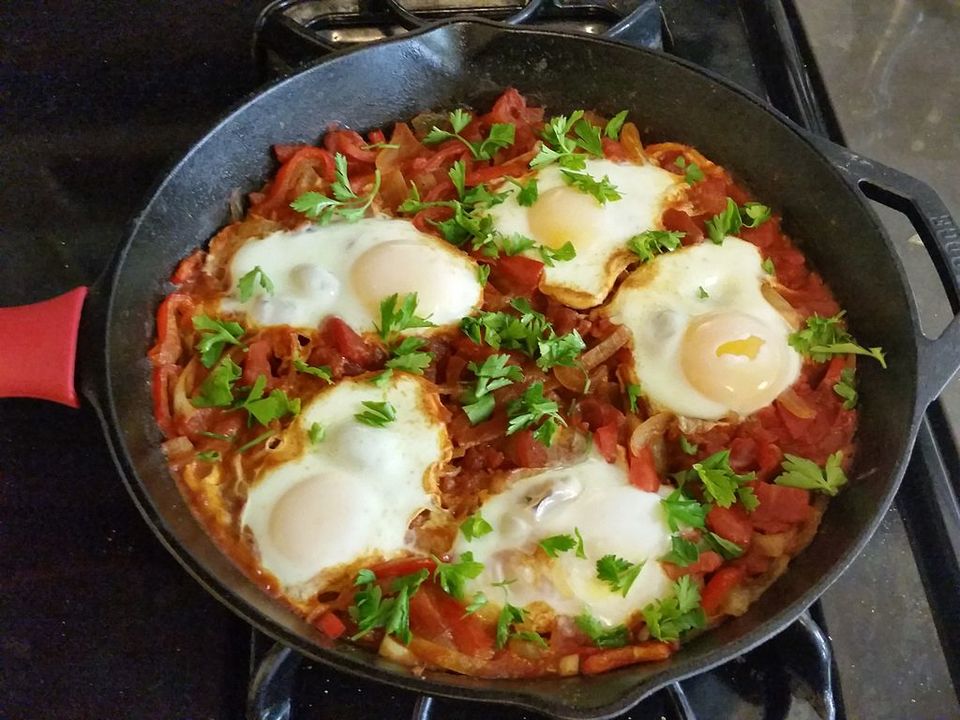 If there's one thing that can make me fall in love with a place instantly, it is the food. Good continental food is usually rare in hilly regions and most of the seasonal cafes are way too commercial. So when I discovered the cafes in Dharamkot, I was delighted! Almost every place had pancakes and pies for breakfast, pasta, and the local specialty shakshuka. And since I am not too fond of typical north Indian food, I was pleasantly surprised to find very few Indian restaurants. And then one day I discovered the heavenly 'Bhagsu cake'.
I remember one morning, I went on that one concrete road to find out where it leads and I ended up at a café (apparently quite famous locally) called Trek and Dine. Tired from the walk, I ordered a coffee and pancake, when I noticed this pie-like thing. With a solid layer of chocolate and caramel on a crunchy crust, it looked the most decadent thing I could find there. Funnily, the dessert gets its name from the nearby village Bhagsu, where it might have originated.
Those three months were the most liberating, fulfilling, and memorable days of my life so far and I look forward to getting lost in the trails and mystic air of the mountains all over again! While most people would call Dharamkot a 'hippie's paradise', I would call it 'a place where I can be myself'.