Perhaps one of the most asked questions a solo traveller could ever get is, 'which is the best place for first time solo travellers?' And as much as I love to answer this and list out my reasons why, I thought it was time that I made a blog post on this.
So, here it is. The answer to almost every budding solo traveller's question: "Where should I go for my first solo trip?"
I would say, McLeod Ganj, Himachal Pradesh.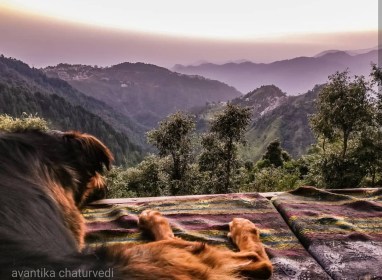 I know it is indeed 'such an overcrowded and overdone destination'. It was my first solo trip and there must be a reason why I keep going back there time and again. If you know how to travel right and travel smart, you're in for an experience of a lifetime. And if you don't, I'll tell you how!
Here are my top 6 reasons why McLeod Ganj is the place I recommend to a first time solo traveller:
1. Super easy to reach
McLeod Ganj is perhaps one of the most easily accessible places in North India. There are plenty direct buses- both Volvo and ordinary plying from Delhi. If not direct, one can opt to get down at Dharmshala and then take an HRTC bus to cover the remaining half hour journey.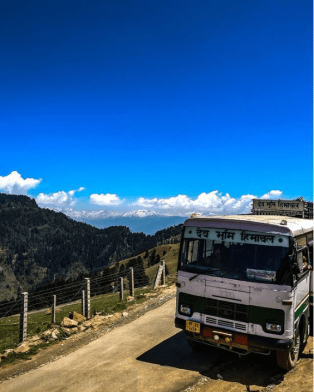 This journey can be made well under 1200 rupees in a Volvo and 700 rupees if you decide to give up some comfort and travel in ordinary buses. The best part? You'll be in McLeod Ganj easily in 12 hours, thanks to the overnight buses from Delhi.
2. Plenty cheap accommodation options available
This is one truth that no solo traveller will deny- that travelling solo can sometimes get lonely. And the only way to ward off this loneliness is by staying in a good hostel for travellers where you can find other like-minded people to talk to and to go around with. And thankfully, McLeod Ganj is home to plenty of such hostels, that care about your pocket as well.
As a solo traveller, the best way to save money is by staying in shared rooms instead of private rooms. Here are a few hostels in and around McLeod Ganj that offer both: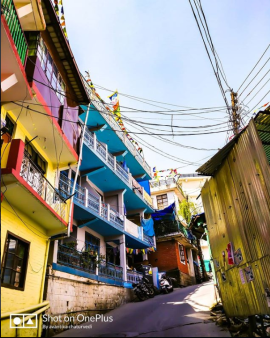 McLeod Backpackers
HosteLavie
Zostel, Dharamkot
Ladies Venture
Flügler Hostel, Dharamkot
Tibet World Hostel Backpackers Inn
Alternatively, you can always look out for home stays that provide decent rooms at insanely cheap prices. The best part about these is that they are even ready to bargain depending on your skills and the availability of rooms. When I travelled to McLeod Ganj for my first solo trip in March, I stayed at Tashi Khangsar Travel Lodge which is run by a kind old Tibetan lady.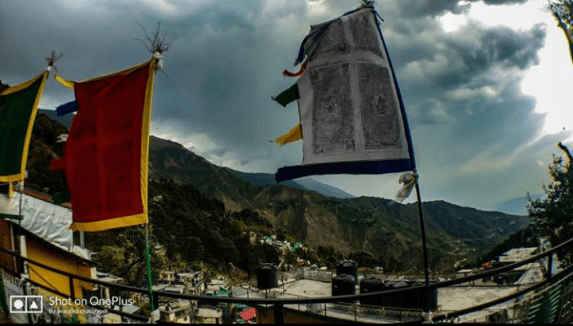 Pro Tip: Although you'll find almost every possible hostel on online booking sites, it's always better to go from one place to the other, compare the rooms and prices and decide for yourself.
3. A number of cute cafés to choose from
If the town is known for anything, it has to be the variety of cafés it is home to. From authentic Tibetan to European and American foods, it is very easy to satiate your taste buds here. And some of them even have dirt cheap rates for the best of meals.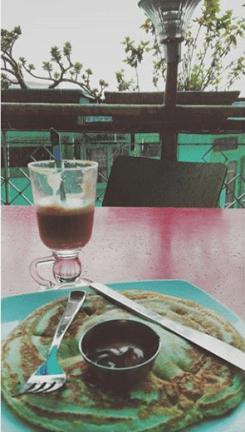 Here are a few of my favourite cafés in and around McLeod Ganj:
Jimmy's Bakery
Morgan's Place, Dharamkot
Friend's Corner, Dharamkot
Illiterati Café
Backpacker's Kafenio, Dharamkot
Nick's Italian Kitchen
Tibet Kitchen
Shiva Café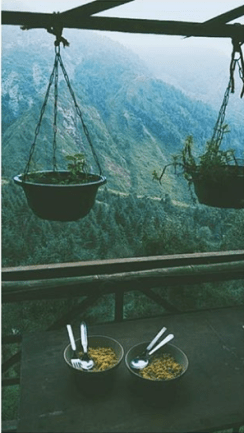 4. Enough things to do around to get that adrenaline rolling
A big reason why I love McLeod Ganj is because it provides ample of things to do around and get your blood pumping. Here are a few my favourite activities in and around McLeod Ganj: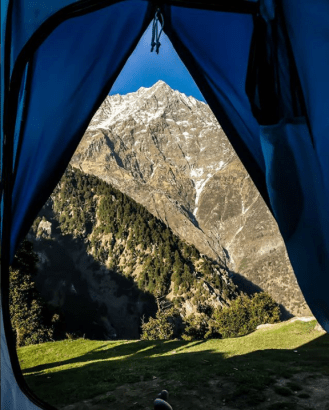 Triund Trek
Perhaps the most obvious one on the list, the Triund Trek, albeit crowded, is a great trek for beginners. 5 kilometers in distance, it is lined with small food sheds at regular intervals throughout the way. It's a great place to meet fellow trekkers on the way. I am still in touch with quite a few people I met while on the trek!
Secondly, the Triund ridge is a beautiful camping spot and the imposing figure of the Mun Peak of the Dhauladhar Ranges right in front makes it a worthwhile trek.
Trek to Snowline, Indrahar Pass and Lahesh Caves
If you're feeling even more adventurous, you can carry on from Triund to Snow line (a two hour trek) and further up to Lahesh Caves and Indrahar Pass which take a couple of nights to reach.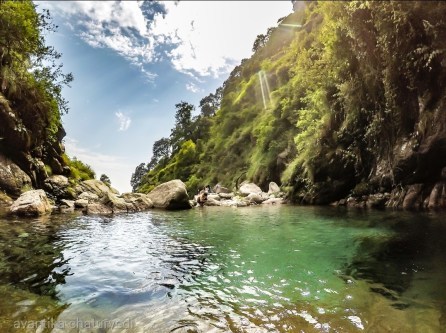 Hike to Gallu Waterfall
The most common waterfall in McLeod Ganj is perhaps the Bhagsu Nag Waterfall but I am not going to include it in the list owing to it being almost always overcrowded and polluted. The alternative lies deep in the forests of Dharamkot. It's hardly an hour long hike that will lead you to a beautiful glacial waterfall forming small emerald coloured pools, so clean that I even took a swim in one!
To reach Gallu Waterfall, one must first reach the Gallu Cafe or the starting point of the Triund Trek where all the taxis are parked. From here, take the trail going behind Gallu Cafe and in no time you'll reach this magical haven!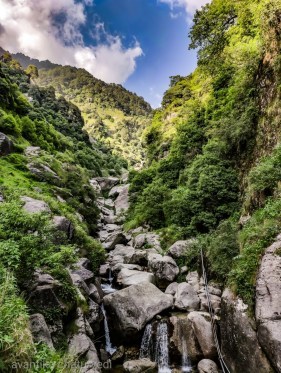 Kareri Lake and Minkiani Pass Trek
This trek is near Dharamshala and takes 3-4 nights to complete.
Paragliding in Bir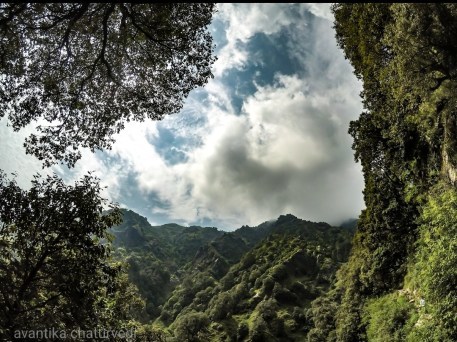 Bir, located just an hour's drive from McLeod Ganj, is the world's second highest paragliding site and makes for a great activity for any adrenaline junky!
5. Yoga and meditation haven
If you are into practicing Yoga or meditation, McLeod Ganj is the place to be. There are plenty of long and short courses at various places, the most famous of them is at the Kora Circuit.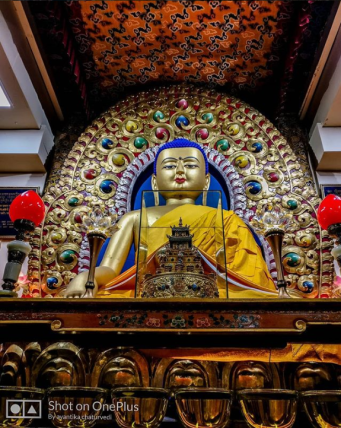 6. Beautiful flee markets
Your first solo journey is an achievement that must be shared with friends and family. McLeod Ganj is home to beautiful flee markets selling junk jewellery and post cards and crystal stones that can double as souvenirs to take back home!