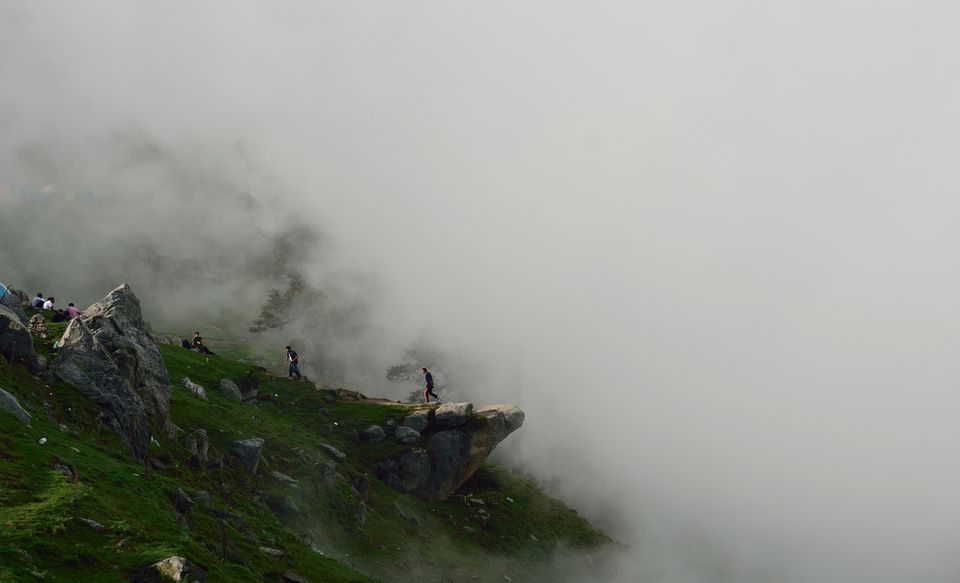 I woke up as the chilling wind hit my face. To see sun rays piercing through the tall trees, as the dew drops created a golden blanket on the meadows. I could smell it, the fresh air, the aroma on the land and the trees. It felt like home.
Few minutes later I got down at Dharamshala Bus Stop. From here local buses run frequently to McLeod Ganj. Rs10 is the fare from Dharamshala.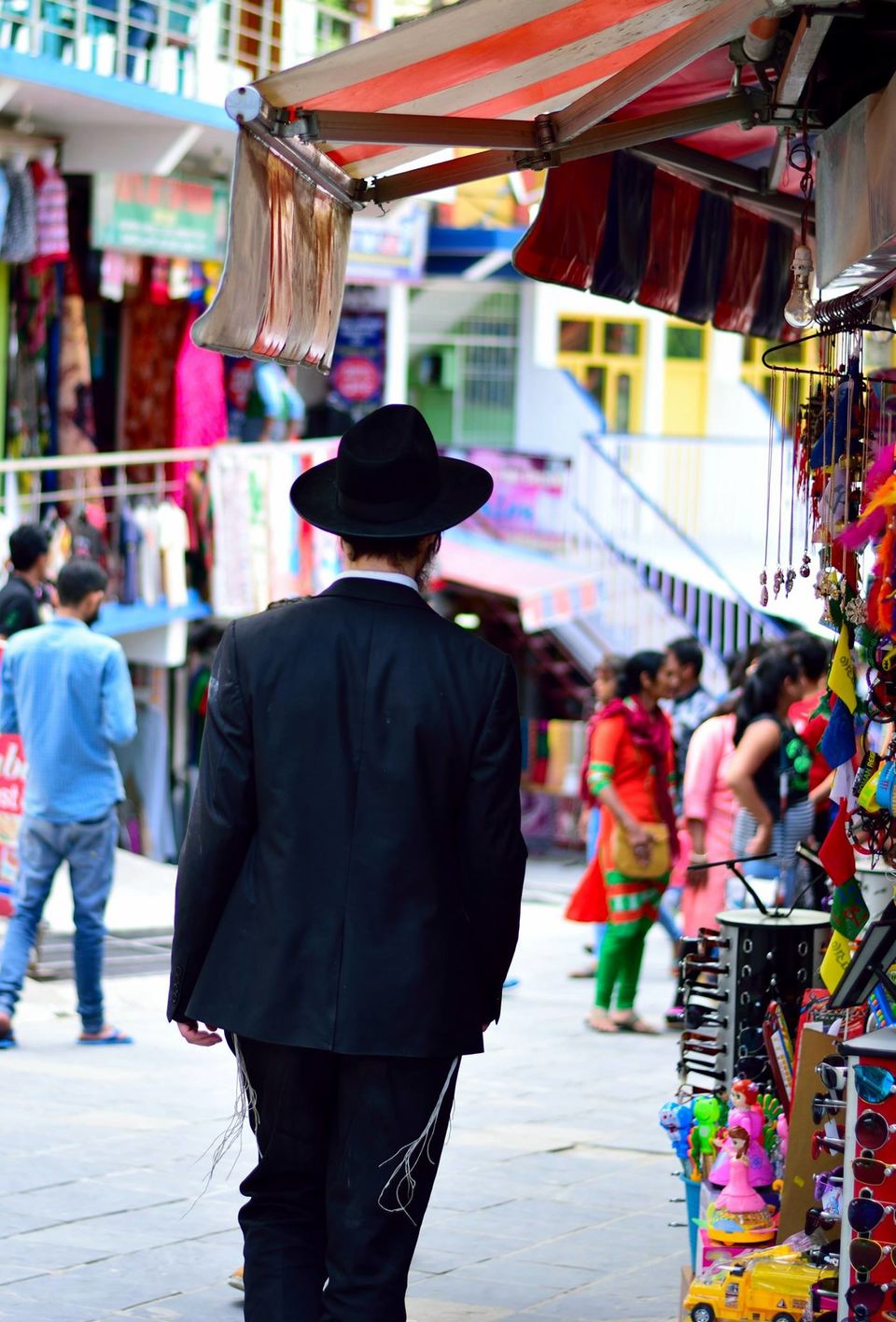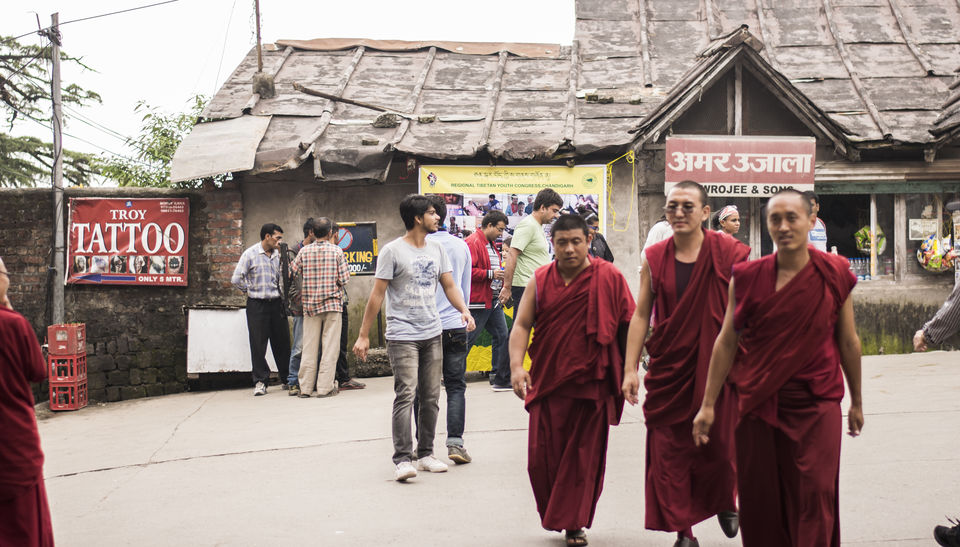 I spent the first day walking around Dharamkot and nearby area. Enjoying the quiet and looking at the landscapes while Olsen Olsen, a song by Sigur Ros played through my MP3 player and doing what people do while in Himachal.
Day 3, totally fresh I started with a light breakfast and a lemon tea, then headed towards Triund. The midpoint, Gallu Devi Temple,where you need to register your name is accessible by vehicle. Usual price for Taxi is around Rs 400. But I decided to walk. It was cloudy that day, the tall pine trees and the dim light coming through the clouds created such a poetic atmosphere that you have to be there to feel it.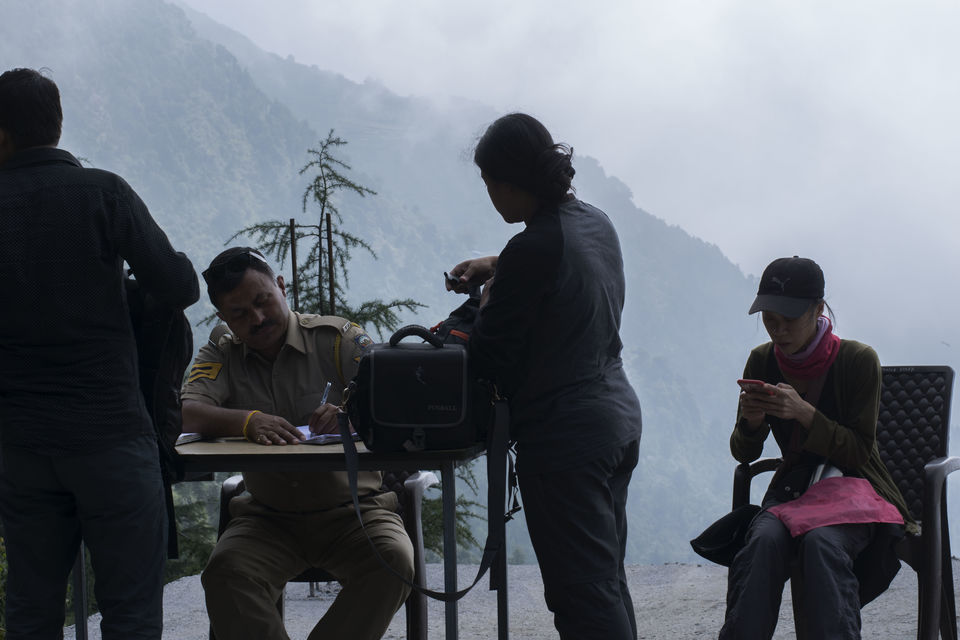 It took me roughly 3.5-4 hours to reach Triund. I was speechless. I've never experienced such atmosphere, the chilling wind, the smell and the mighty Dhauladhar looking right at you. I hired a small tent from a shop from there. It was Rs 500/night. And the store owner generously gave me a blanket without extra charge which was a nice gesture that made this trek even better.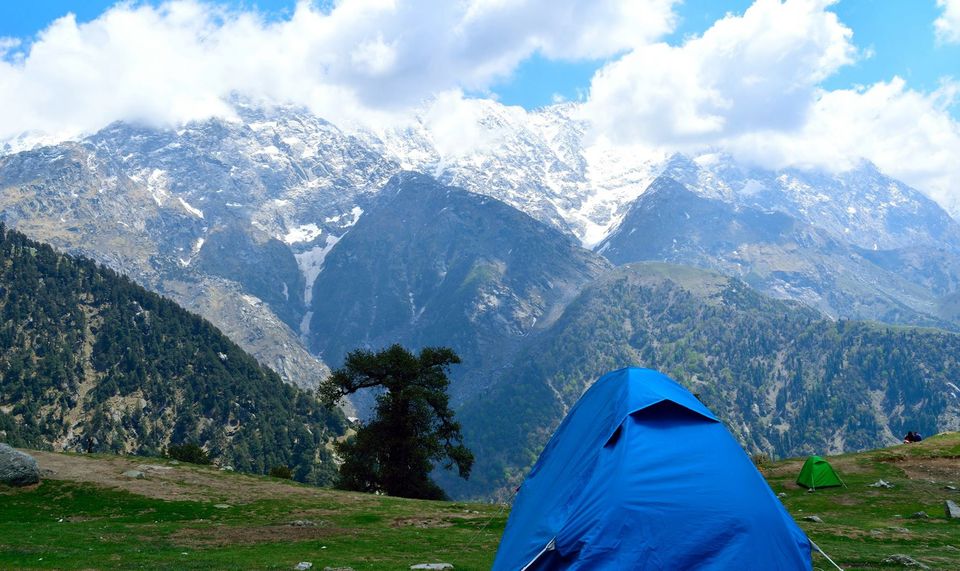 The bus started from Kashmiri Gate around 9.30 pm. Camera and few extra clothes in my bag-pack. Excited, scared as it was going to be my first solo trek.
I've loved mountains as long as I can remember. Something about it's serenity and the very air has drawn me to it again and again like thousand others searching to loose, or find oneself. I've decided Triund, as it is preferable for beginners. It was 2009 that I've been to McLeod Ganj first and ever since I always wanted to go there again.
From McLeod Ganj I walked up to Dharamkot. A village with locals and mostly Israeli inhabitants. Unlike McLeod Ganj, which is crowded and commercialized, Dharamkot is quiet and more suited for people who prefers peace. Rooms are cheaper to rent and hygiene and hospitality comes as a general trait. Of all the places I checked room's are generally 500-600/night. I got a room at a small guest house, which is near Om Cafe, a known hang out place in that area.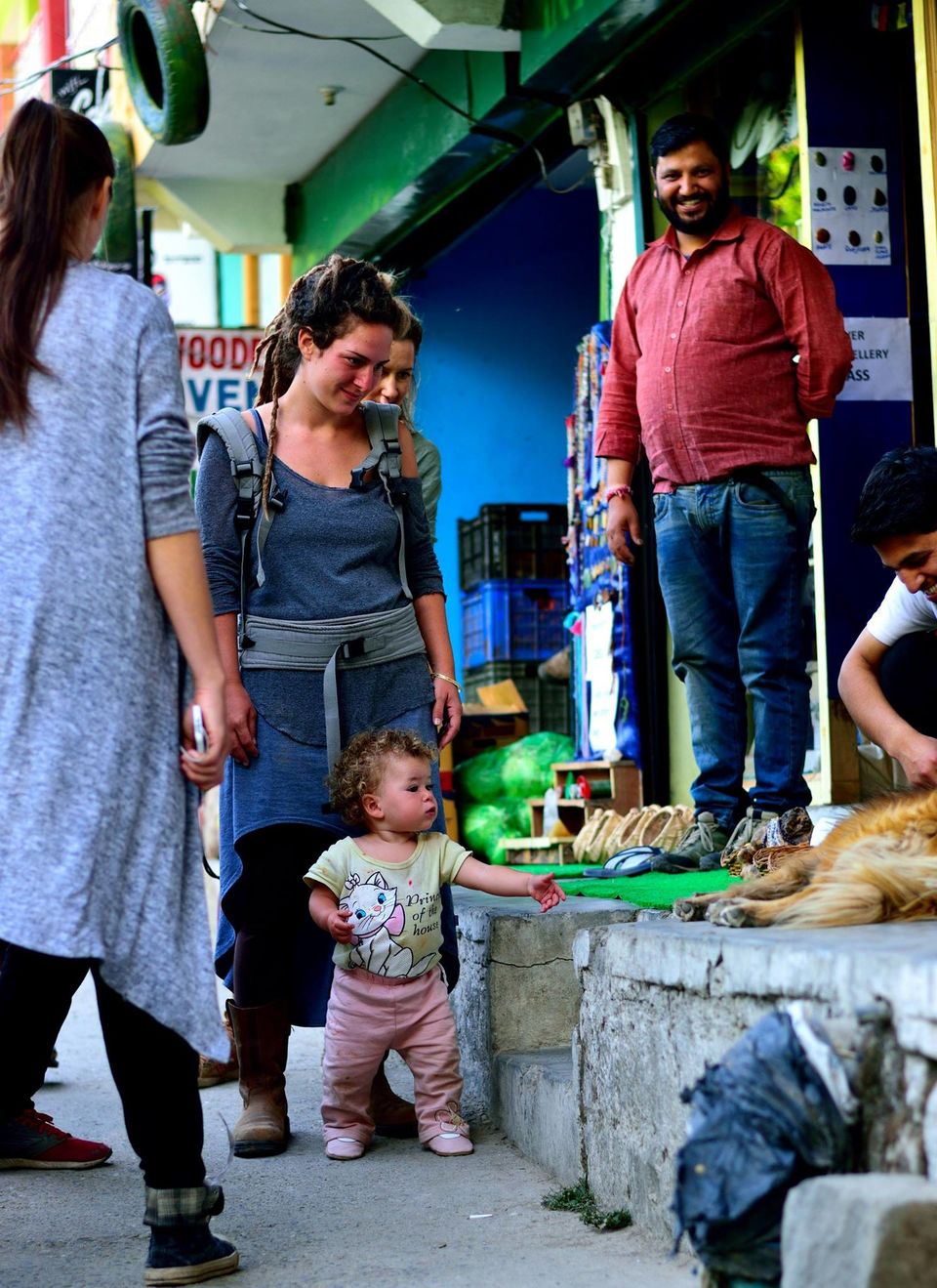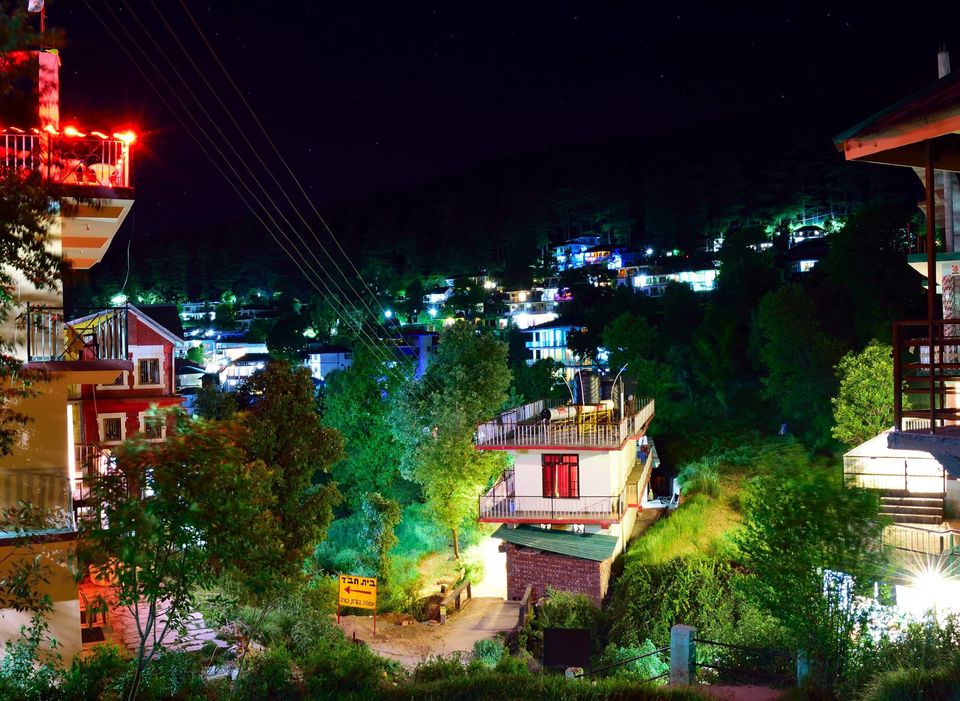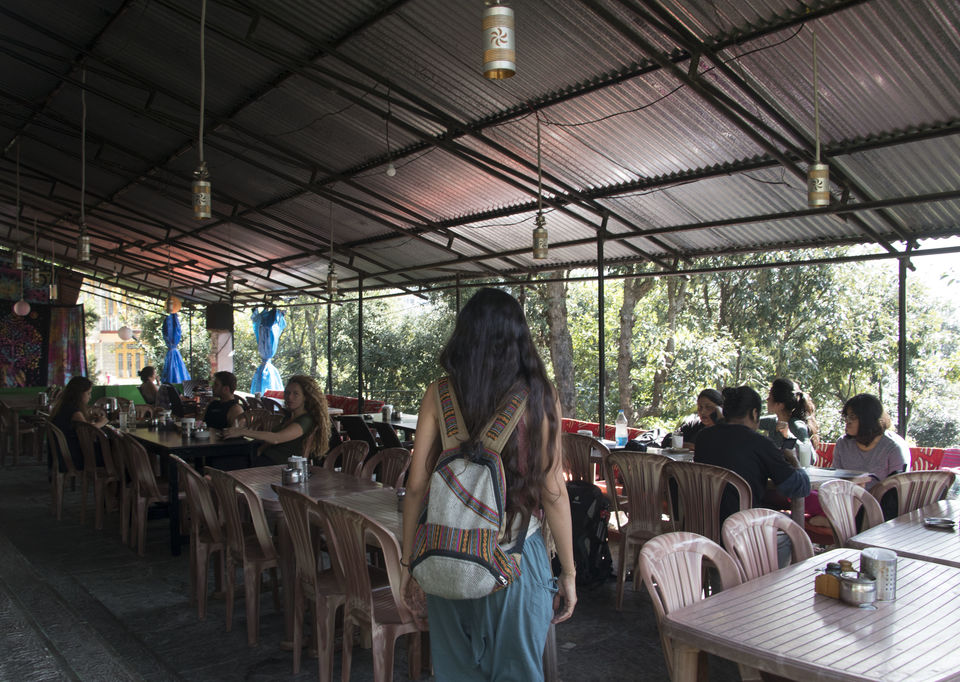 After registering I finally walked on the trail that is famous among the travelers. It was tiring at first, but as you walk up it becomes easier and easier. The landscape and the beauty of that place is beyond pleasing to your eyes. There are many small shops, that can be found along the way where you can relax and have a bite.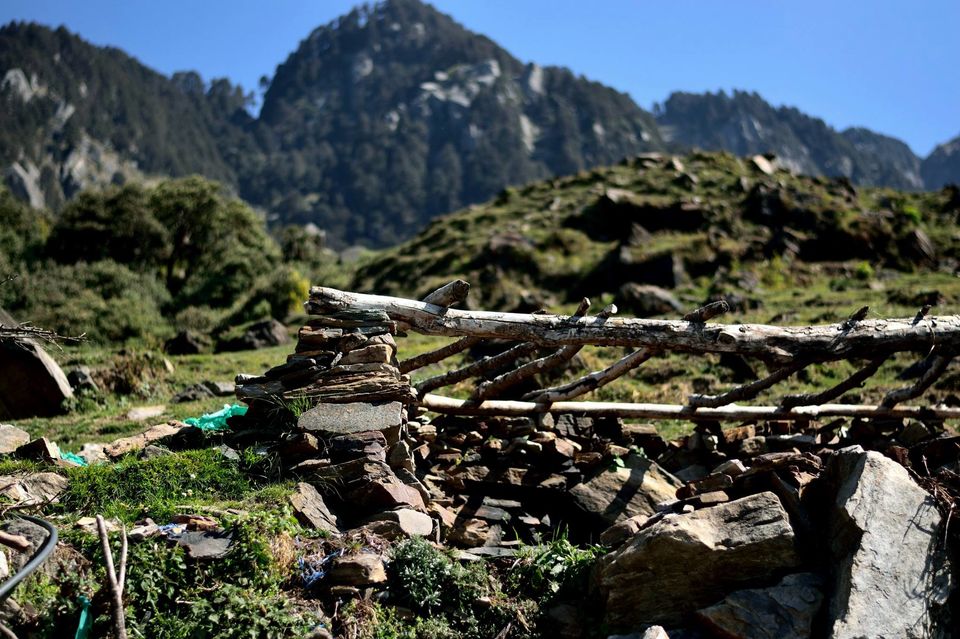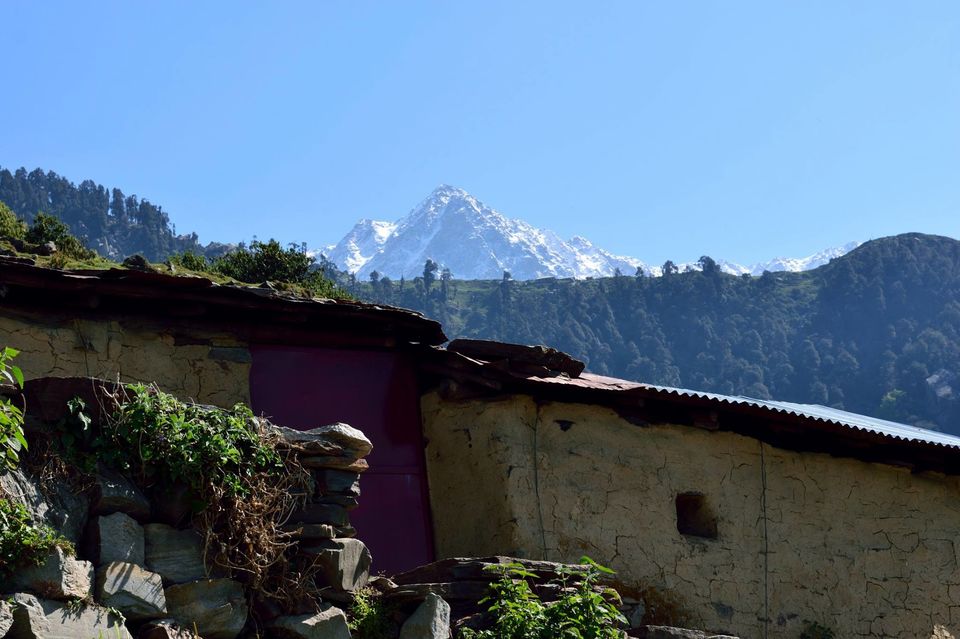 Apart from the amazing view the stores on top of Triund serves quite nice food as well. Although it seems a bit expensive but you have to consider the hard work the locals put in to get all the supplies up there. The only thing that I would suggest everyone, is to be prepared for having no water supply and toilets and make do without it. You can always buy bottled water from there and find a nice hidden spot to do your business.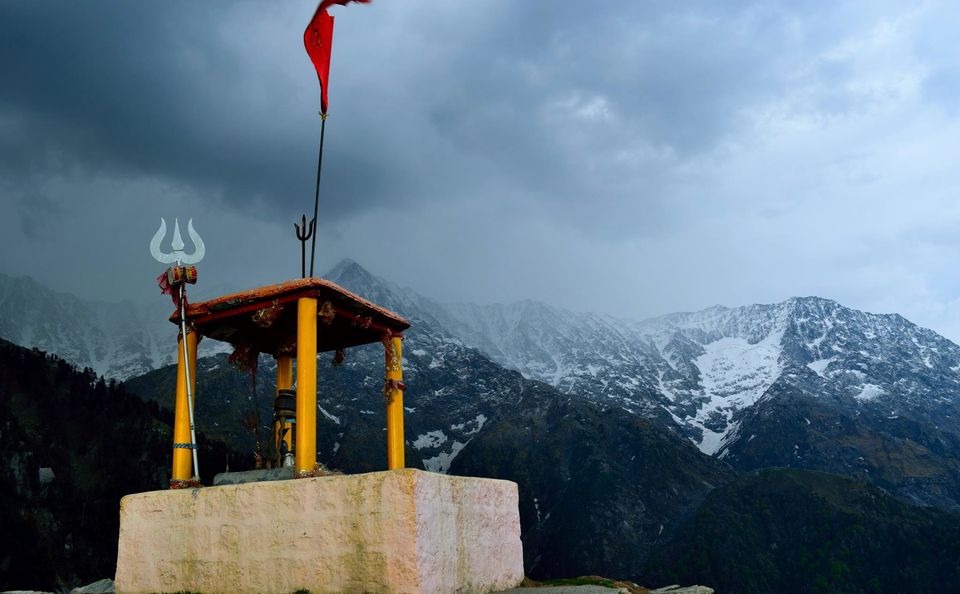 Spending the night alone in that small tent in absolute silence was terrifying yet thrilling experience for me. Every time the wind blew hard I felt that it would blow out the tent. But luckily it didn't happen. I woke up early next morning to witness one of the most magical sunrise. High flying birds, snow covered peaks and the golden rays lighting up the world, while you walk on top of a mountain bare feet, touching the grass. Something that words can't describe. It simply soothes your soul.
I woke up early the next morning to witness the one of the best sunrise ever. You could actually see the golden rays hitting the top of the Mighty Dhauladhar. Crowning it like a king. I saw the high flying birds, as the wind told me to walk forward, comforting touch of the mountain dew as I walked on the grass, I saw how tiny and insignificant we are in front of the creation of mother nature.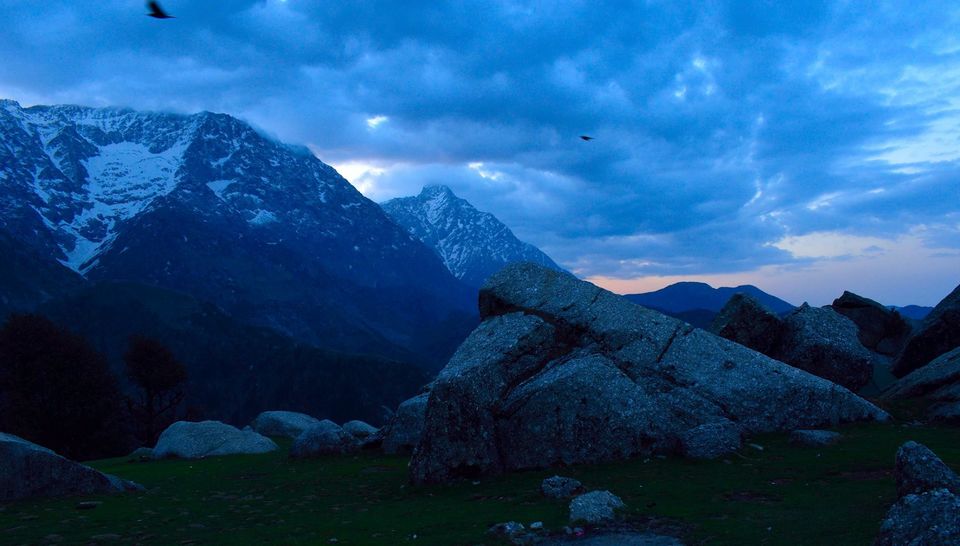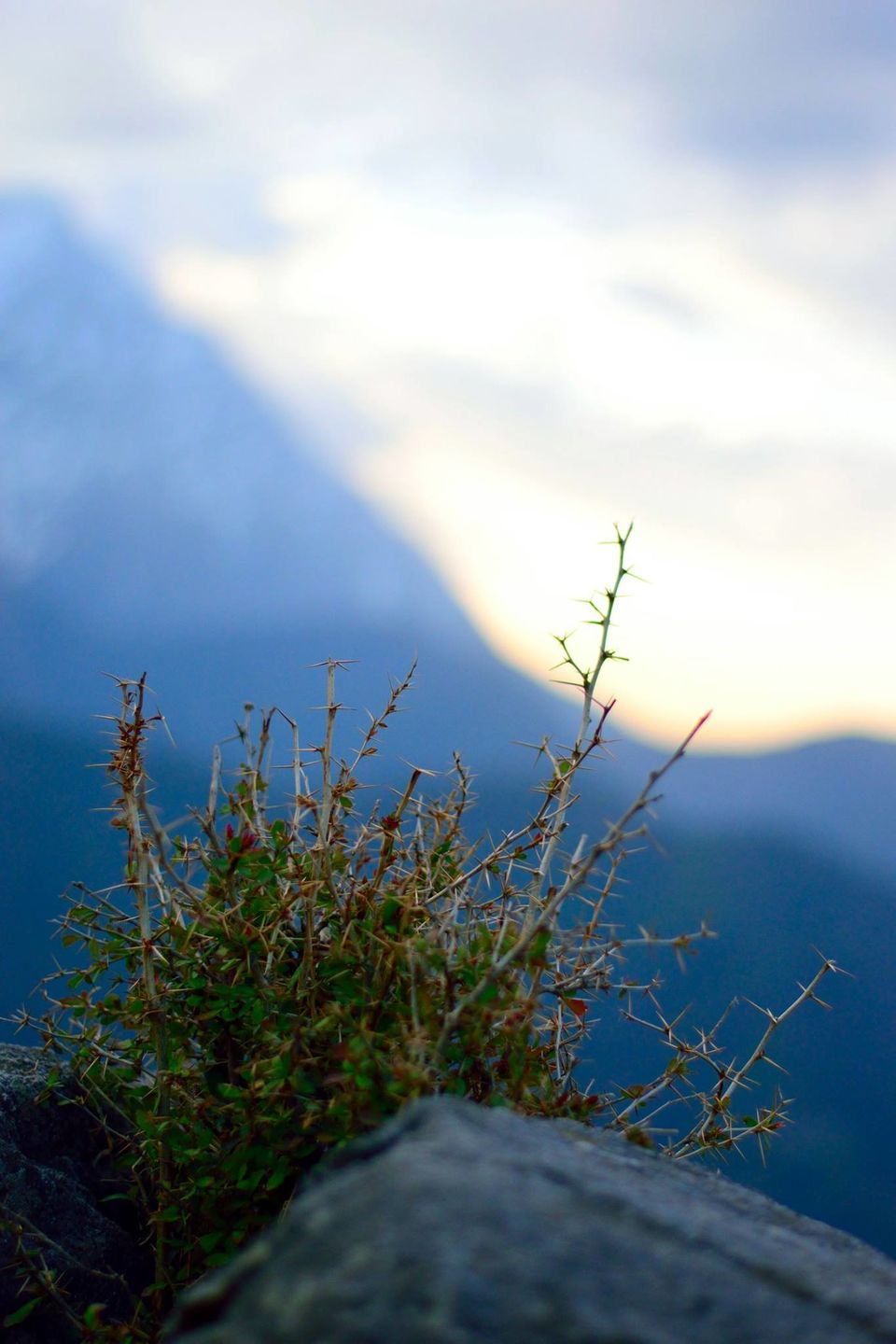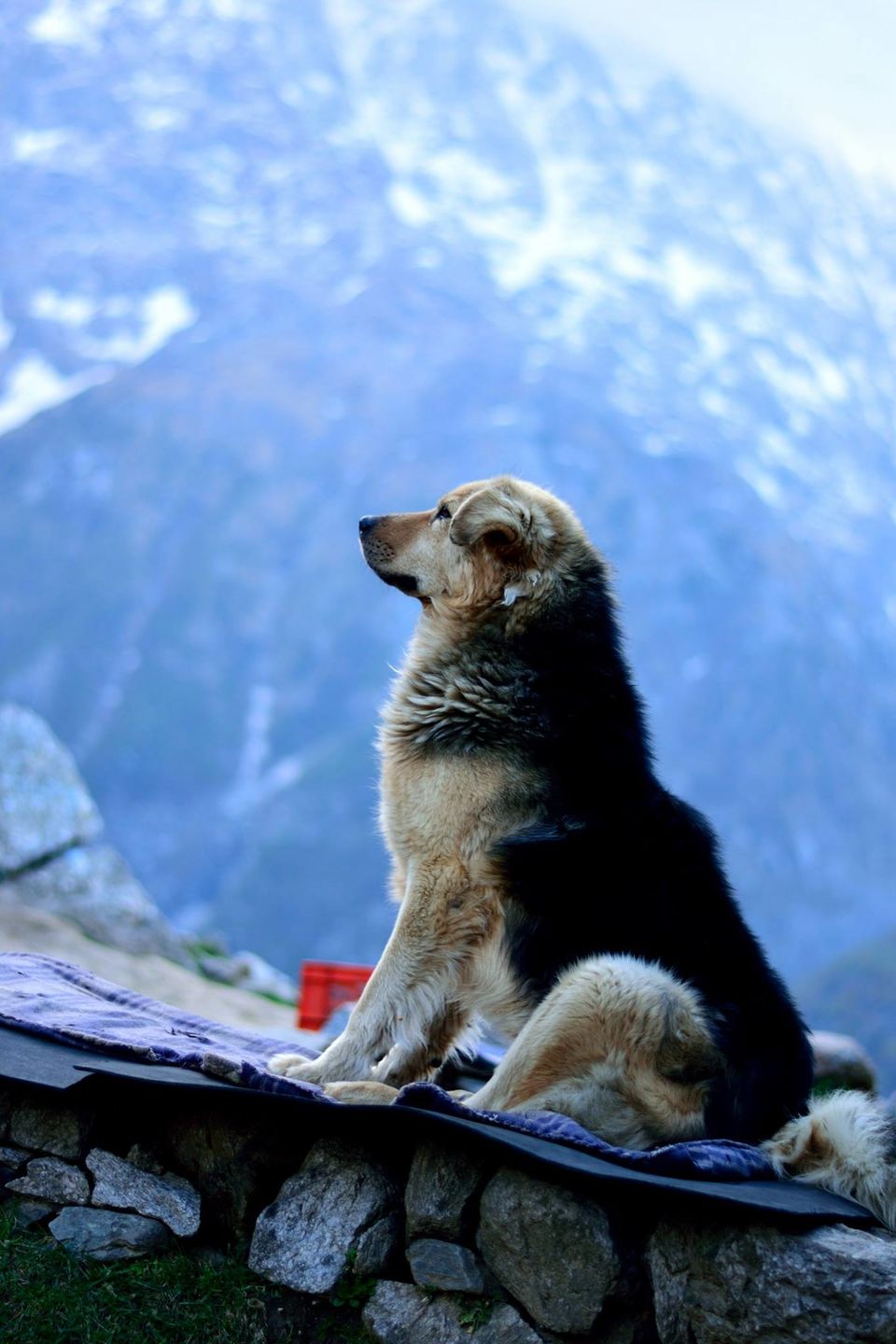 I had no intention of getting back. But hard reality is something we all need to face. I started descending early as it felt that it was going to rain. Although getting down might seem easy, it is rather difficult. Improper steps can lead to accidents. Walk on your heels, as I was advised by someone I know, I walked towards Dharamkot. Looking back after every few minutes, trying to soak in as much as I could of that place.
I reached Dharamkot in about 3 hours. I had a bus booked for the same night. Heading back, all I could think about is to when will be the next time, or which place will it be. As Triund was just the beginning.