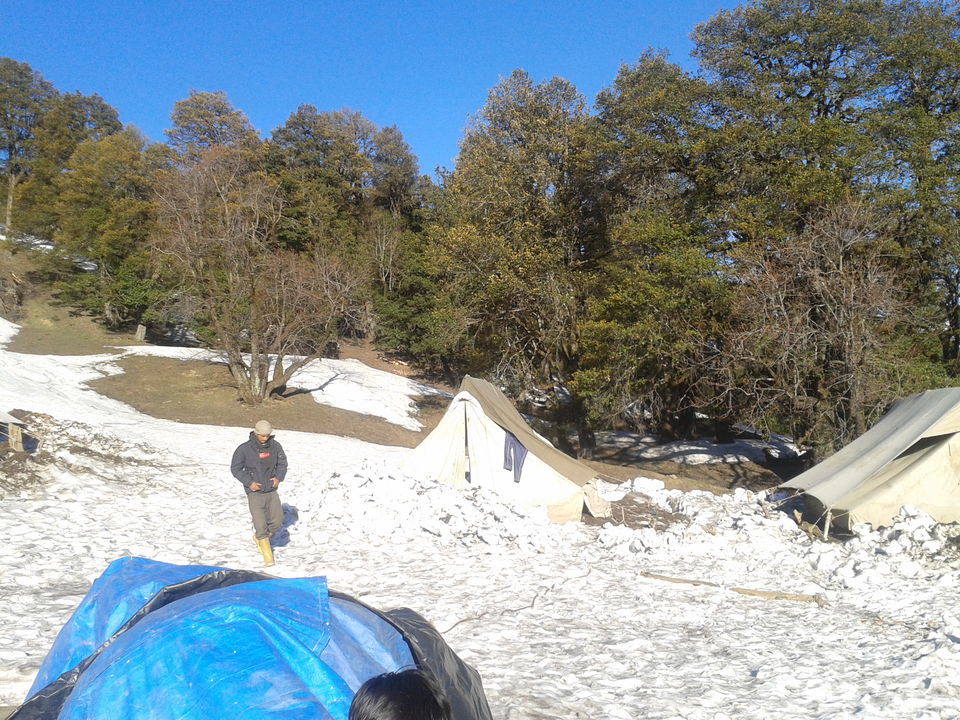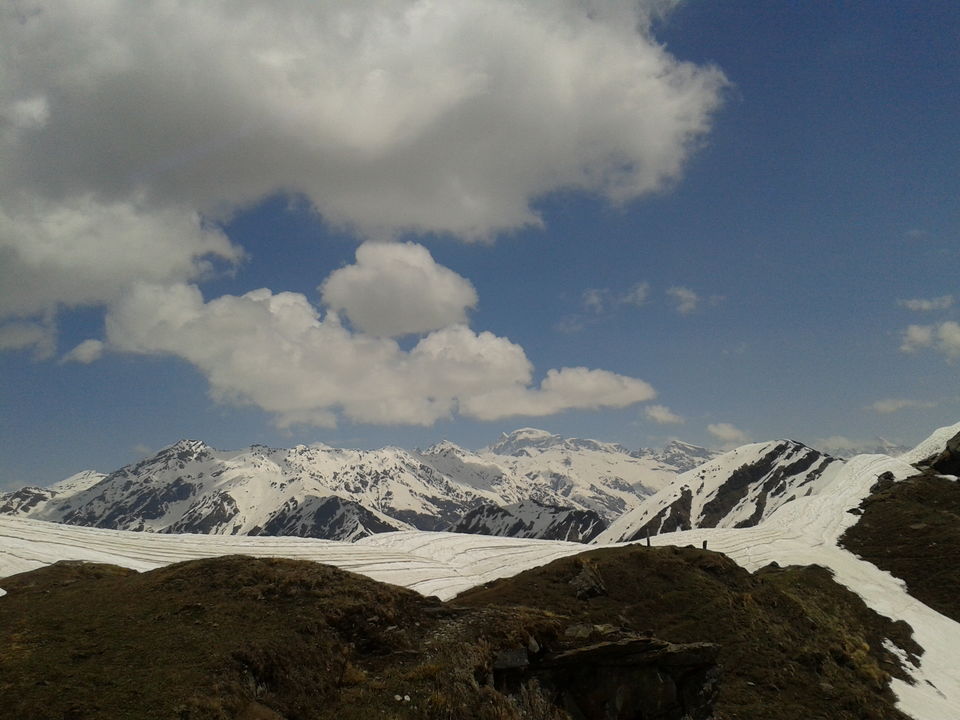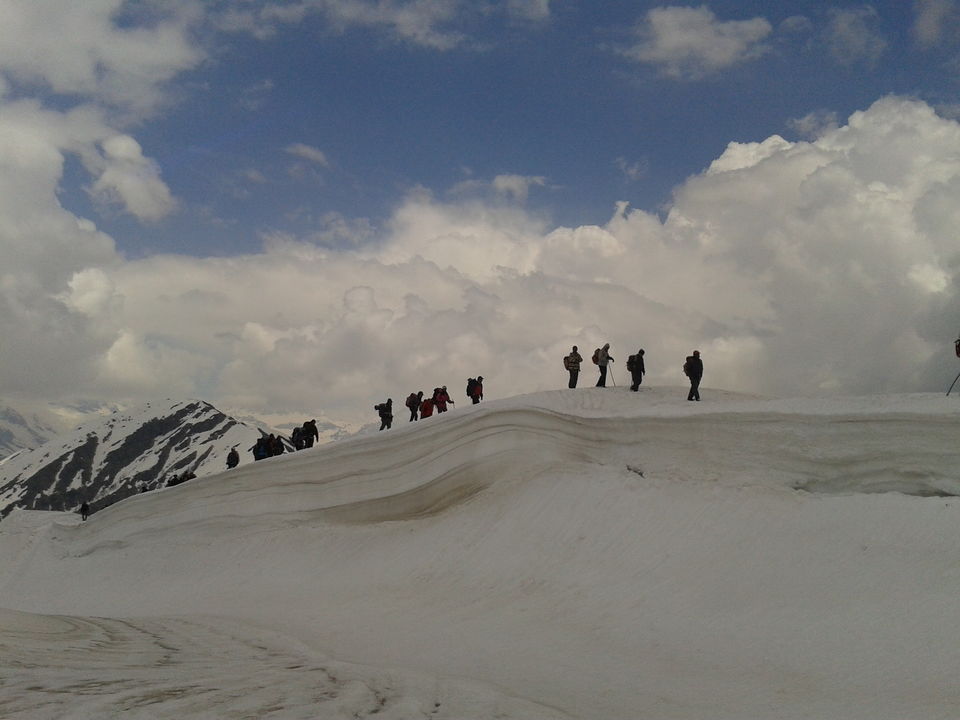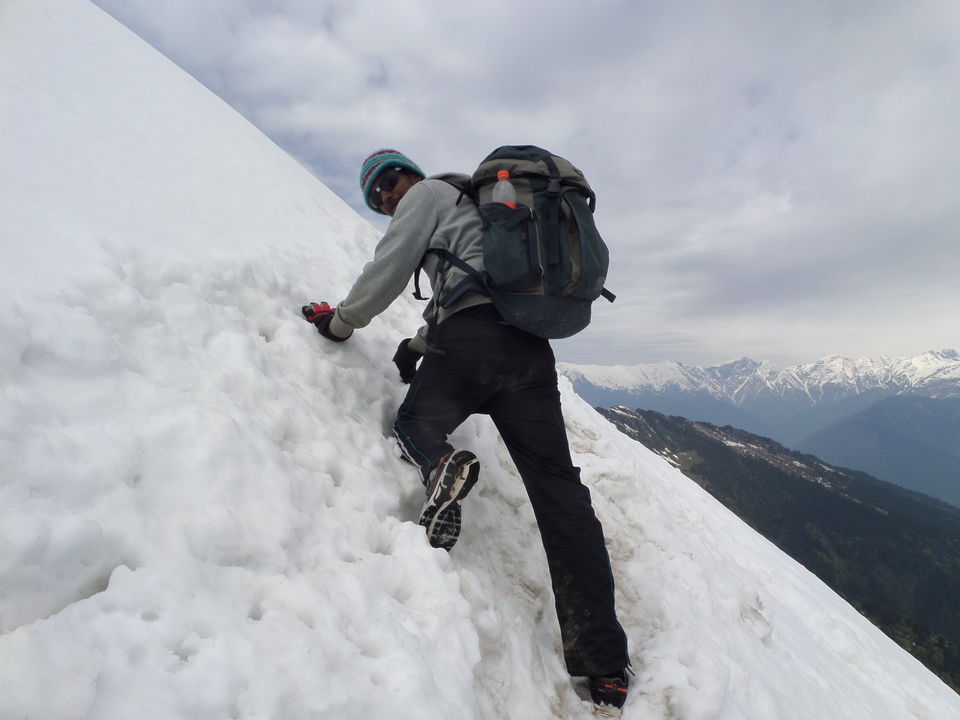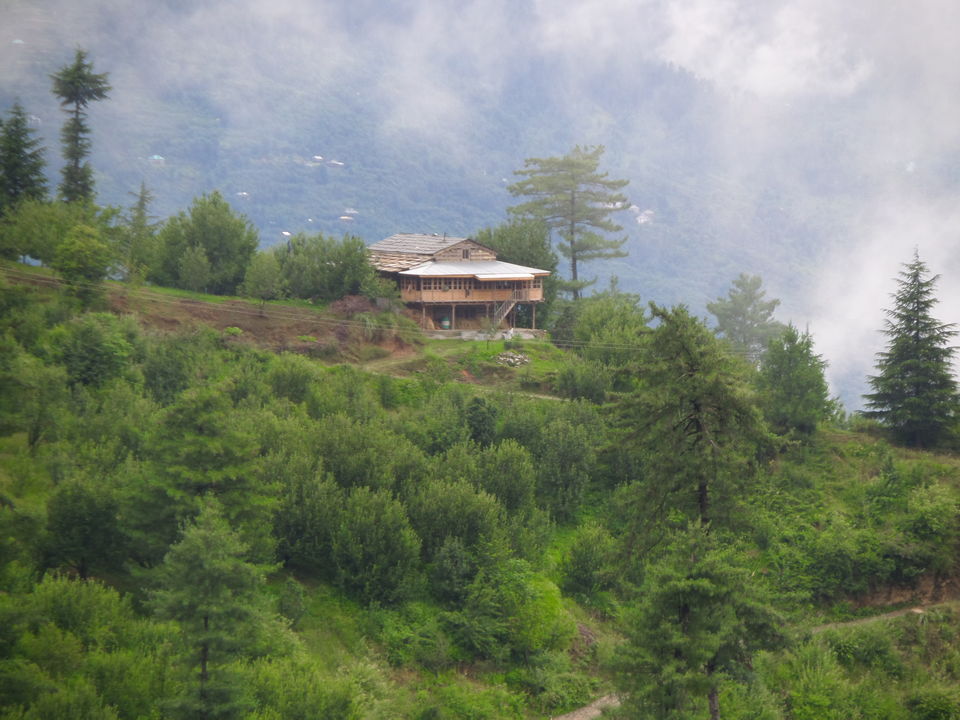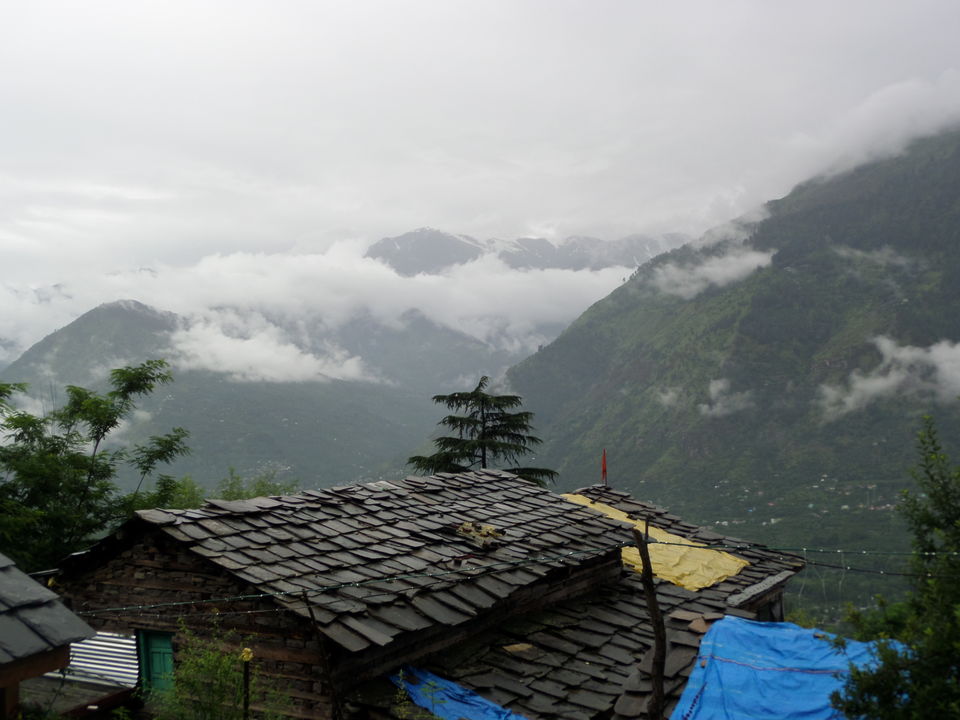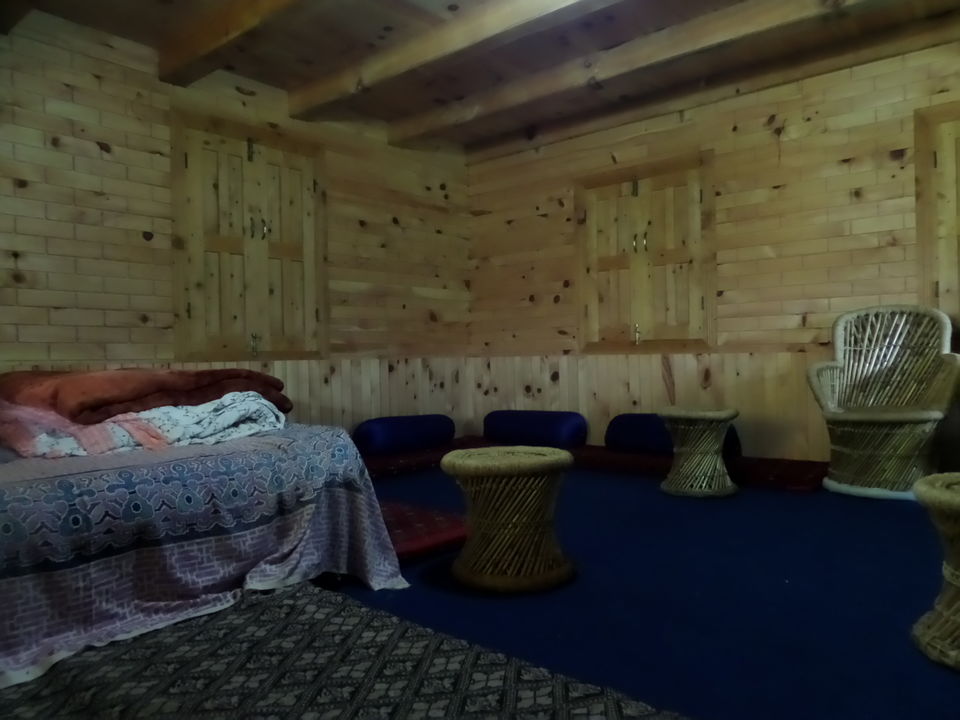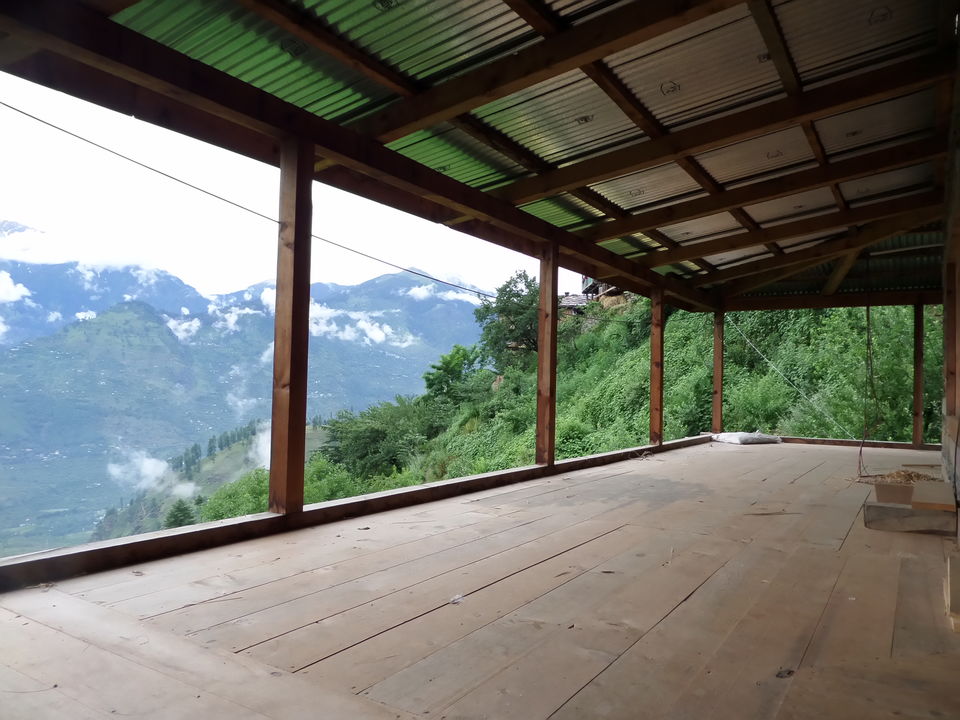 Hello,

Kailashrath organizes a snow trek in the Himalayas from December to February 2014-2015. These treks will take place around the village of Rumsu near Naggar in the Kullu district of Himachal Pradesh.
Our expert team of locals will make sure that you have a pleasant stay and an exhilarating trekking experience.

Trek name : Rumsu circle
Duration : 4Day/4Night From December to February
Trek level: Easy
Min. Group size: 5 person.
Stay:
Day 1 : Manali-Naggar-Rumsu Home stay.
Day 2 : Ghankhulari Tent stay.
Day 3 : Chaklani Tent stay.
Day 4 : Naya Tapru Home stay.
The average Cost/person is Rs 3000/-
And the detail itinerary is as given below:
Day to Day Itinerary

Day 1: Naggar to Rumsu( 4km).
People would directly reach in the morning at Naggar from Delhi. Naggar is a historic place and it glorifies its past through the Beautiful Naggar Castle, Gauri Shankar Temple, Tripura Sundari Temple, Jagti Path Temple and Roerich Art Gallery. People would get chance to see all these places in their acclimatization walk of 4kms from Naggar to Rumsu at our Home Stay. They would relax and enjoy the serene ambience of a typical Himachal village for the rest of the day. Bon fire in evening will be organized.
Day 2: Rumsu to Ghankulhadi (4km).
This day mostly involves a moderate ascent till camp site at Ghankulhadi. As you start gaining height the views would get better of the nearby Dhauladhar Range. The total stretch from Rumsu till Ghankulhadi is of 4 kms.

Day 3: Ghankulhadi-Chakhlani-Naya Tapru (6km).
The next day after the breakfast you would start your trek from Ghankulhadi and reach Chakhlani our second day lunch site. Chakhlani offers a great view of the famous Dhauladhar Range, Indrasan Range, Tiger teeth, Ali Ratna, Deo Tibba. Chandrakhani Pass can be clearly viewed from here. After Lunch we will move to our camp site in Naya tapru.
Day 4: Naya Tapru to Rumsu (7km).
On the fourth day morning after breakfast people would trek down to our Home stay at Rumsu. This part is a moderate descend and would be easy for the people considering the last day of the trek. Once they reach our Home stay they could relax and can have a camp fire.

What you would need to equip yourself with
Thermal inner wears-Full sweater-Hollow fill jacket.
Rucksack
Trekking shoes
Woolen cap
Snow gloves
Woolen socks
Scarves.
Sun glasses/goggles
What we would provide you during the trek
· Tents
· Attenders
· Maharaj
· Margdarshak
· Sleeping bags and mat
· Toilet tents
· Breakfast, Packed lunch, Juice at resting points, Soup and dinner
About Travel
Information on how to reach our village near Manali.
Via Delhi
Flight/Train to New Delhi.
Catch a bus from ISBT Kashmere Gate Bus stand to Manali.
Via Chandigarh
Flight/Train to New Delhi.
Catch a bus from ISBT-Sector 43.
Or you can take a private jet service from New Delhi/Chandigarh to Bhuntar airport.
This is a very cozy home stay built of wood ,and it has incredible views of the Dauladhar Range with its snow capped mountains