After completing my first solo trip, I had discovered passion for travelling within me. Not just travelling but bringing out the beauty of untouched nature to most of you.
While discovering about one of such unexplored places, I learned about this hidden paradise called 'Sethan'. Sethan, a hamlet located in Hamta Valley at an elevation of 14000ft.
Incident to never forget : (During our evening walk to Sethan Village)
On reaching this particular location (base for Hamta Pass trekk), I saw no one but a young boy sitting in not so good looking tent. After interacting with him, I got to know he was a Shepherd and was waiting for his father who went to a much higher terrain with their flock of sheep for feeding.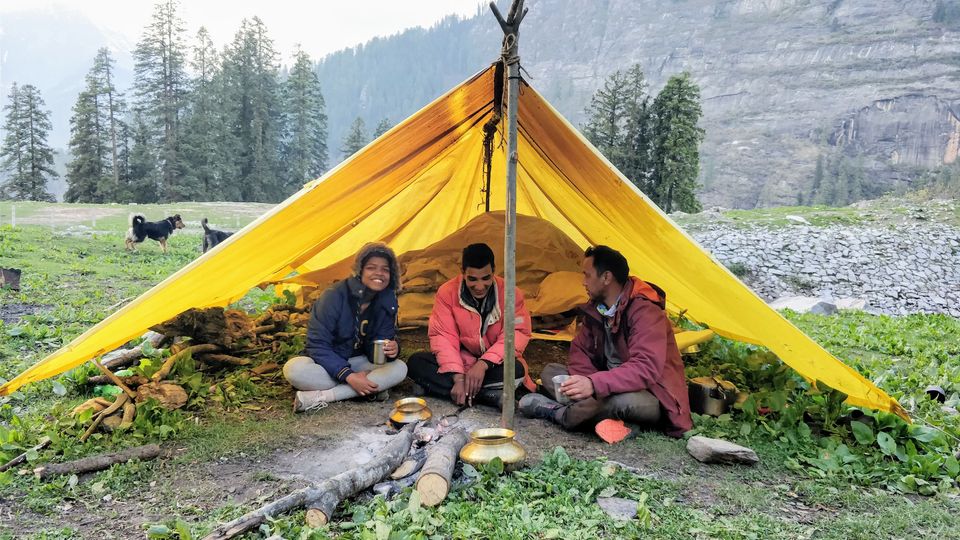 I spent some time learning about life of a Shepherd. He told us that he and his father stay in this tent for 2-3 months(shifting locations as per the weather) looking after their sheep. And once the sheep grow mature they sell them for wool or meat. This money they send to their family (staying in lower regions) for well being. I was touched to see how one could manage to live in an area disconnected from daily life.
Our visit made him really happy and he prepared tea for us from whatever little milk(Goat) he had. I refused to have tea , feeling sad about there wont be any milk left if he used it for tea. He said, 'You are our guest and we would serve you with whatever best we can'. His gesture made me feel very pity about the life we have been living in cities with all best facilities and still not being able to help one in need.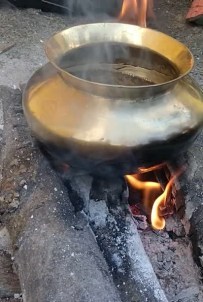 As I finished my tea, his father joined and was extremely delighted to see us. Learning about the fact that his son had prepared tea for us and there was no tea or milk left for him, he said 'Whatever little we have in our life, it is meant to be shared with others'. Again, a realisation for 'a girl from city'! He wanting to cherish this moment, shared his 'Hukkah' with me.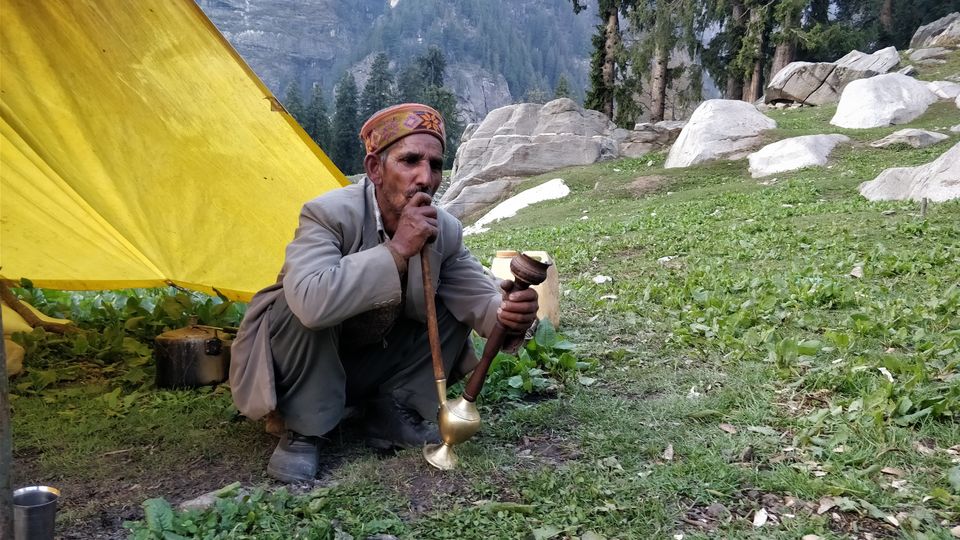 After this amazing experience, I head back to my lodge believing World is a better place to live in!
For complete trip details , you can check my blog somyarakshit.com