Himachal Pradesh (literal meaning: in the lap of Himalayas), India's mountainous northern state is the gem of our country. It is home to numerous stories hidden in the snow. Some of them that came to light on my trip to the great state are fascinating. Some of them inspirational and some of them chillier with time buried in the snow and some just plain absurd. Here are some of them waiting to be heard:
The ski man who never gives up
There exists a 70-year-old man who skis on treacherous mountain tops of Himachal. According to a local guide in Kaza, he blind skis through the toughest slopes and miraculously stops at the edge just by reflex. He is crazy for all the right reasons if you ask me. He has been doing it since he was 20 and no, not for fame because he hasn't put up a single video or a picture, but just for pure ecstasy of thrill. The only thought I can imagine in his head all the time is: I felt my lungs inflate with the onrush of scenery — air, mountains, trees. I thought, "This is what it is to be happy.– Sylvia Plath, The Bell Jar.
The monkey patrol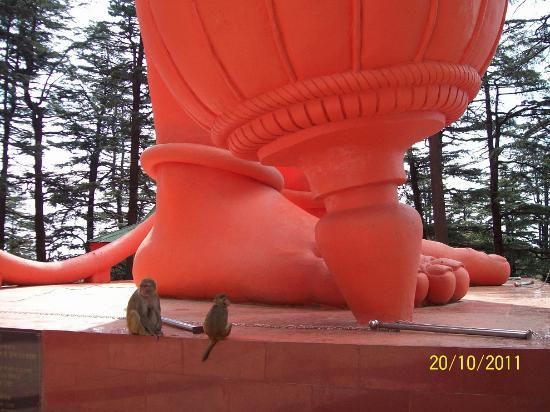 Credits: www.tripadvisor.com
Absurd? Well, we believe it to be true since it happened in front of us. The Jakhoo temple which is a short trek from Shimla about an hour long is situated on Jakhoo hill which offers a panoramic view of the Shivalik ranges. The temple is dedicated to Lord Hanuman, who according to the Ramayana, stopped at this site to take rest while looking for Sanjivni booti for Lord Rama. The temple is home to the tallest statue (108 feet high) of the world which is situated at the highest altitude of over 8100 feet. This hill and temple is home to a large amount of monkeys who protect their God and wait for tourists to feed them as a form of worship. They come over to you and search your pockets and bags for any food you might have. If you don't have any, they let you go and if you do, they take it from you. Gear up for some monkey patrolling if in the area!
Malana's superiority complex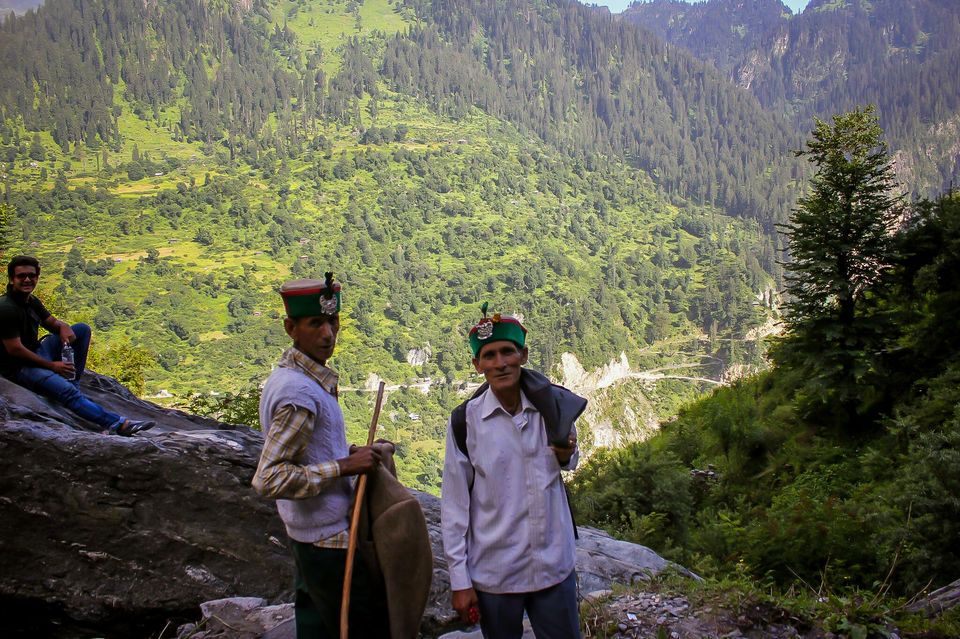 Ever heard of having to pay a fine to just touch another human being? Malana is a village in the Parvati valley of Himachal Pradesh known for it's production of Malana cream (an internationally acclaimed brand of Hashish). They are a government free land and have their own rules. One of the rules being, they are too good to be touched by non-Malanis. They consider themselves to be superior to all of human race, arguably except the Brahmins. Visitors are required to stick to prescribed paths given by the Malanis or pay a forfeited sum if they fail to do so. Malani people are required to undergo a purification process if they end up touching the 'impure' outsiders. Malanis may never accept cooked food from outsiders unless it is outside the village where their deity cannot see them. Just for this extraordinary custom among other spectacular things, the place is worth a visit.
Drink or die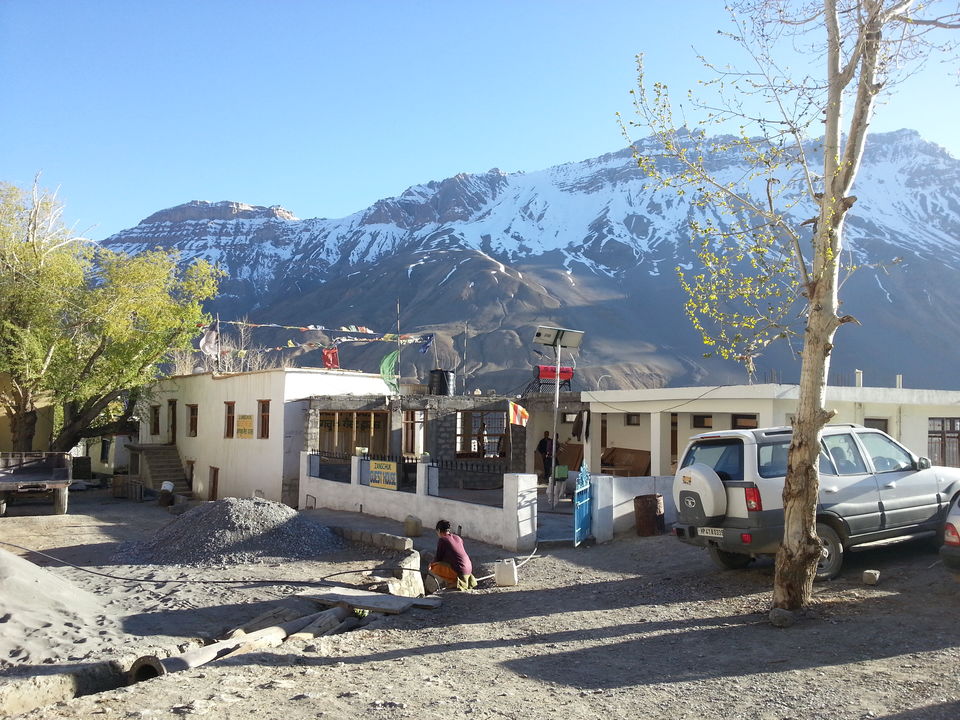 This drinking game is played in the deadly winters in Kaza village-the headquarters of Spiti valley. I forget the correct name. It is either Chang(name of the local alcohol) or Chhag. There is an abundance of alcohol since it is all homemade which makes it all the more pure. The game is hosted by the hosts who are all girls and the whole room is set up with chairs in a circle. All the people sit down and the game is as follows:All the contenders have to down 3 whole drinks of whatever they fill their glass with and they do this in the name of their true love. Aww, you might say. But here's a fascinating twist outlining female anger for broken hearts. Each time a person fails to take down 3 drinks at a time, they get beaten by the hosts with bamboo sticks. You puke, you pass out, you die, but you have to keep chugging. Hail true love!
From factual stories I move on to more of believed to be true stories by the locals:
Round and round around Kunzum Devi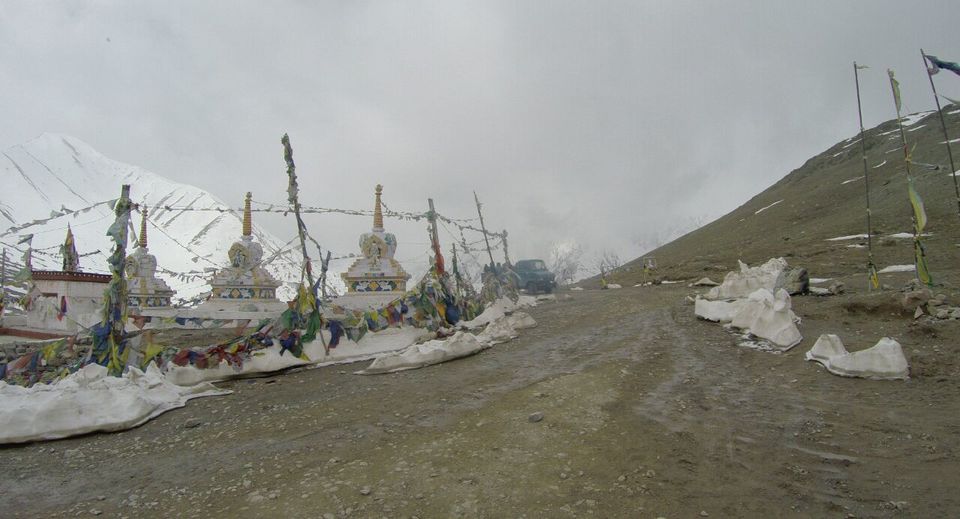 Kunzum Devi is a temple on the deserted Kunzum pass at an altitude of 14,900 feet. It is made in the worship of Goddess Durga (Kunzum Devi) and every vehicle that visits the pass needs to take an entire roundabout of the temple to ensure safety for the rest of their trip. It is said if you don't take it, you might get into trouble. Another fascinating belief of the locals regarding the temple is that there sits a decider of fate inside this temple. There is an upright stone the size of our fists that is enclosed in a cage inside the temple. The rock is worshipped and has been said to tell the visitor if he/she is a saint or a sinner. You go up to the rock and stick a coin to the rock. If the coin sticks, you are a saint and if it doesn't you are a sinner. There were a lot of coins stuck to the rock but mine failed to stick. Yes, God is watching everything!
The haunted house of Solan
Solan is a town in Himachal pradesh 6 hours away from Delhi. On the way to the town, there is a red roofed house deemed a haunted house. It is known to all the locals and can be reached by asking around. The story behind the house is of a girl who died mysteriously. Later, an expat started to live in the house with 3 children who all died in 3 consecutive days. There has also been a reported murder and a suicide in the house. Locals say someone tried to turn the house into a guest house which turned out to be highly unsuccessful since a guard allegedly saw a spirit of a girl reeking from the ceiling. Spoooky!
Female ghost with a bad direction sense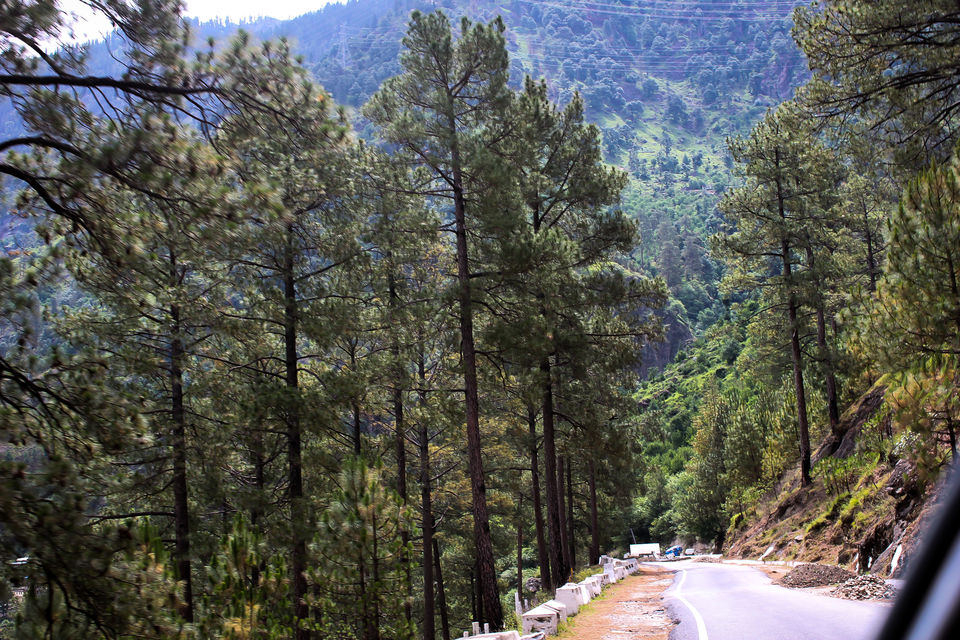 This story was told to us by our friend who has lived her entire life in Shimla. Narkanda is a town in Shimla district. The roads leading to town is said to have a female spirit in a yellow saree pointing directions to oncoming cars. The twist here being, she points at the opposite direction of the sign board on the road and sends your car straight into the valley. Do not believe what you see at night here. Just keep going!
The ghost of 22nd Lane (22 mod), Ladakh
This story was narrated to us by a cab driver from Manali and I would like to write it the same spectacular way that he narrated in. He drives cabs for tourists from Manali to Ladakh and on one such tour, due to some car damage on the way, he had to drive at night through the lonely lanes of Ladakh. He generally avoids driving at night since it is risky and the beauty is covered in the dark of the night. He was driving a couple that night and as they were proceeding to 22nd lane (22 mod), the couple saw a man running behind the car asking for help. They told him to stop for the man, who might have been left out here in the cold because of some devastating reason. He looked back through the rearview mirror and his heart skipped a beat. He drove faster and stopped at the first guest house he saw and told the couple to not think about it and go to sleep. He told us that the man running behind the vehicle was a ghost who resides in the area. The ghost's story is of two truck drivers on the way to Ladakh. While on the way, the two of them got into a verbal fight when one of them told the other to put a rock behind the truck. As soon as he got behind the truck, the driver pulled back, breaking his leg leaving him unconscious. The driver thought his partner was dead and threw him into the valley but unfortunately he wasn't dead then and did not die for a week, suffering in pain, starvation and the cold. This very torturous death led his spirit to wander in the area ever since!
The pretty Chandratal fairy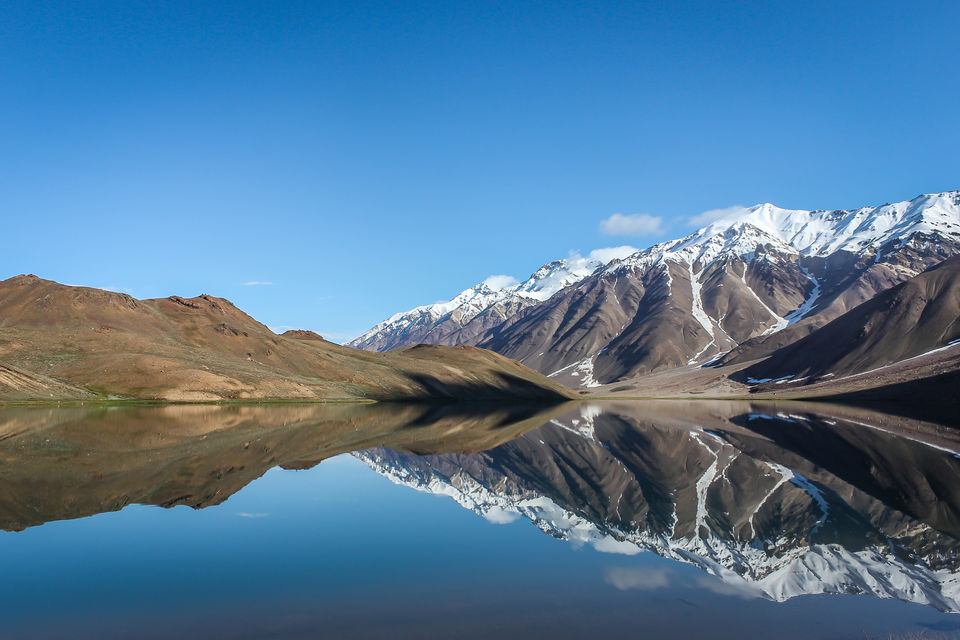 Now, this story is of a good non-harming spirit. This beautiful fairy of Chandratal is said to appear in summer when here. The fairy is a white sort of spirit seen in this beautiful landscape when something beautiful occurs in the area. The fairy is said to have had a relationship with a mortal, Gangrup long ago when he had gone down to the lake and played beautiful flute music.
Well, there are bound to be stories in places devoid of civilization and surely if realms exist, the spirits would want to stay in these beautiful isolated areas and well, who wouldn't?
Written By:- Seerat Sethi