We booked a Hrtc traveller for 2 people and at 0900hours we started our trip to the valley at the land of gods. We went to Kullu from Dharamshala on this day and reached Kasol the next morning. Kasol is somehow lil bit of far from Kullu about 35-45 kms but the Hrtc traveller will drop you at Manikaran or Kasol as where you want.
At the next morning we went to the village Chojh which is 2 km away from Kasol. There we had one of our friends cafe and guest house which is purely good and simple for staying for a week every thing you need will be provided to you at good rates. The food is awesome and he also provides us with some local help for all the things we needed. We stayed at the cafe for that day. In the evening we went to the market of Kasol had some good Israeli food with some deserts and it was cold there so we had a few cups of ginger lemon honey tea. Which is absolutely necessary in the winters for your body metabolism. It keeps you warm internally and doesn't let you catch cold in the winters. Then we smoked the local hash of Kasol and some good hash cream of the valley in some joints and chillums. We got high that night and next day we decided to go to Chalal. Which is a trippy place to go and explore nature.
We went to Kasol at the morning had a good breakfast at the cafe so we both were not starving much we just smoked a joint with a good Irish coffee. Got pumped up and went to Chalal via a shortcut which will make you reach Kasol in 10 minutes and Chalal in 30 minutes but it was a route in between the jungles which was a regular trek for going along with the flowing Parvati river. The sound of the river is just mesmerizing and you will always gonna love it. It was a quite good experience at Chalal we explored the local village played snooker at a open area. Quite amazing experience there.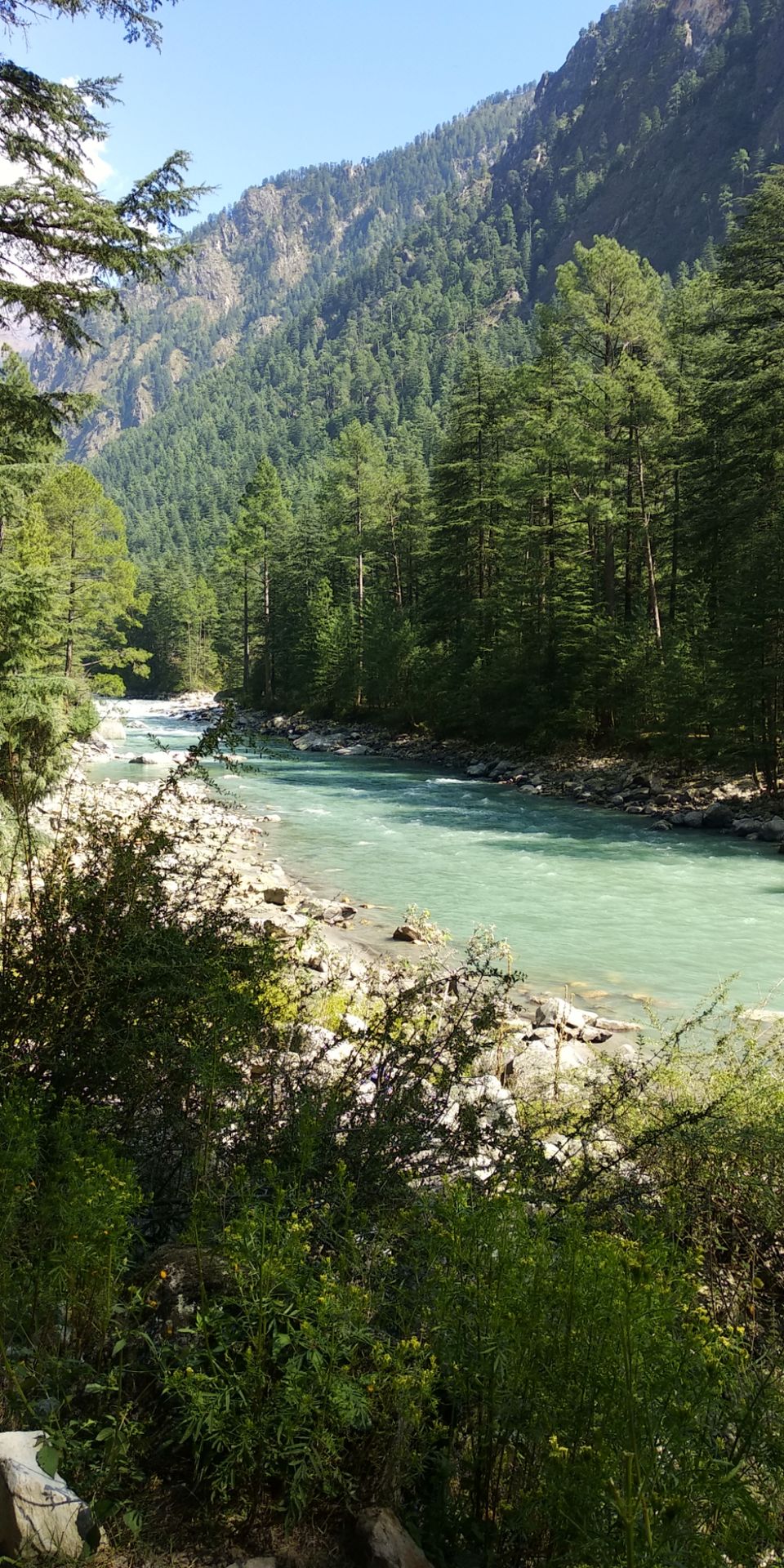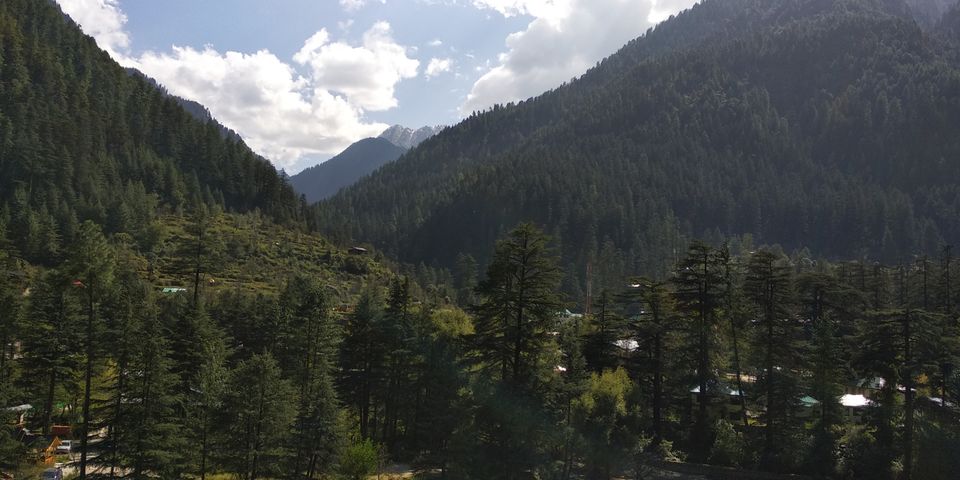 After a good day spent a Chalal we planned to go to the top of this valley and a place which is nearly totally different from the rest of the world. The oldest democratic place in the world. We went to the magic valley the places which belongs to the great Alexander. "THE MAGIC VALLEY- MALANA". We hired a taxi and went to Malana at those days the road was blocked due to some natural disaster so the taxi driver dropped us quite behid from there we have to take another taxi to reach Malana but for an instance both of us decided to go by foot and having a day trek which we both know will exhaust us. By a waterfall in the way there is a shortcut for the local people of Malana and Mark my words it's not a shortcut for people like us who do trek but not on regular basis. The distance to Malana from that waterfall was 5 kms but it literally takes 3-4 hours to reach there. These are some pictures I clicked from my phone while trekking and you must carry a separate water-bottle for yourself otherwise you will be get fainted in between trust me. A great day trek to reach the magic valley.