"The best gift you could give her is a lifetime of adventures. " - Lewis Carroll.
Someone I know who has invested in multiple properties in Bangalore was now keen to build something that is eco-friendly and supports sustainable living. As she was exploring options, I shared a link from Houzify that featured my cousin's mud villa – It has five percent cement only.
It was truly a labor of love. More about that later!
My friend and her husband immediately wanted to visit my cousin's place for a firsthand experience and reality check – Do mud houses really last for decades?
I had been to Bangalore in August – September 2018 however due to tight schedule could not take her to my cousin's hermit (That is what she calls). End November, I was in Bangalore to attend a learning workshop that concluded on 30th November.
So the trip to Sarjapura was planned for 1st December.
Earlier I had been to my cousin's place from Chandapura Circle to Attibele, then another bus towards Sarjapura using daily BMTC bus pass (INR 70/-). From bus stop I always got picked up as they never let me walk the last one kilometer inside the layout.
On 1st December, my friend was planning the trip by car, so my cousin shared Google coordinates and while they stopped at the petrol pump, decided on the route, I spoke to another cousin who had just shifted to Tamilnadu from western part of India and was struggling with over 150 cartons - whom I was supposed to visit the following week.
My friend carried a bag full of fruits and god knows what. I got a stole for my cousin which I had picked from a fair in Kolkata. Both remained ignored because my cousin, like me, believes in soul stimulation, than senses. Exchanging gifts was for the semi evolved beings. For the truly evolved, gifting experiences, a part of you, positive presence, enlightening conversations is much more than a gift.
After a virtual tour of the house we settled for coffee and snacks.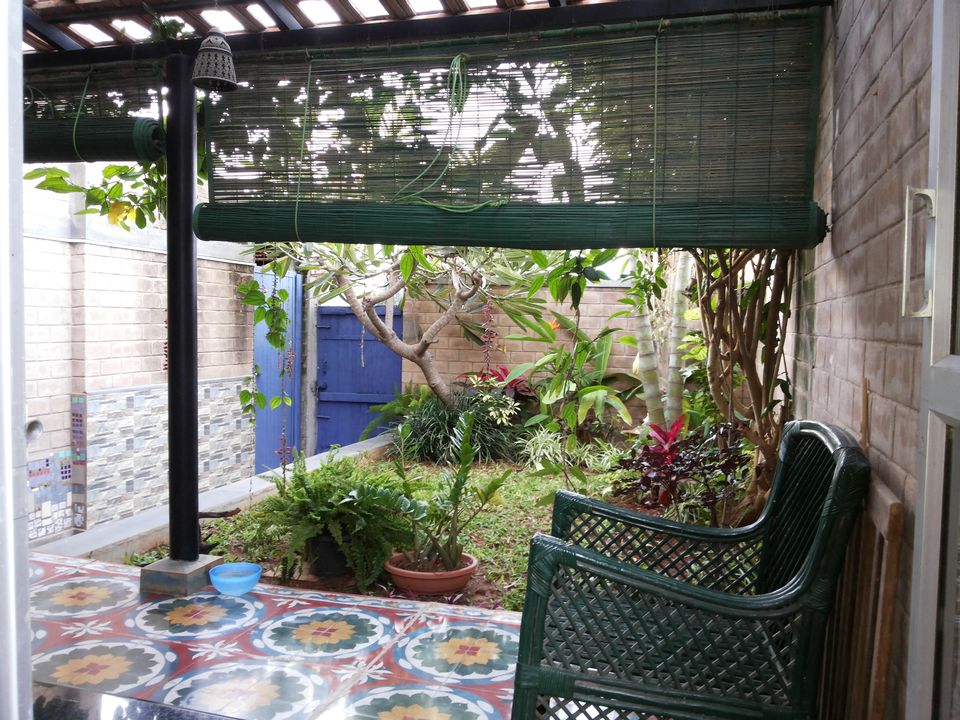 The cost of this trip is actually zero. This beautiful experience - a long drive, meeting great conversationalists, exploring a place, learning about the technicality of a mud house and loads of discussion on a wide range of topics from investing in Varanasi, water problem in Bangalore, mud houses to books - was truly gift from my friend.
While my friend probably still thinks, this experience is my gift to her.
The Highlight
The paintings, the craft, the cushions, the tiles on pillars, the lamp shade are all created by the couple – mostly by my cousin and some by her husband. She believes in soul craft – what you do with your hands.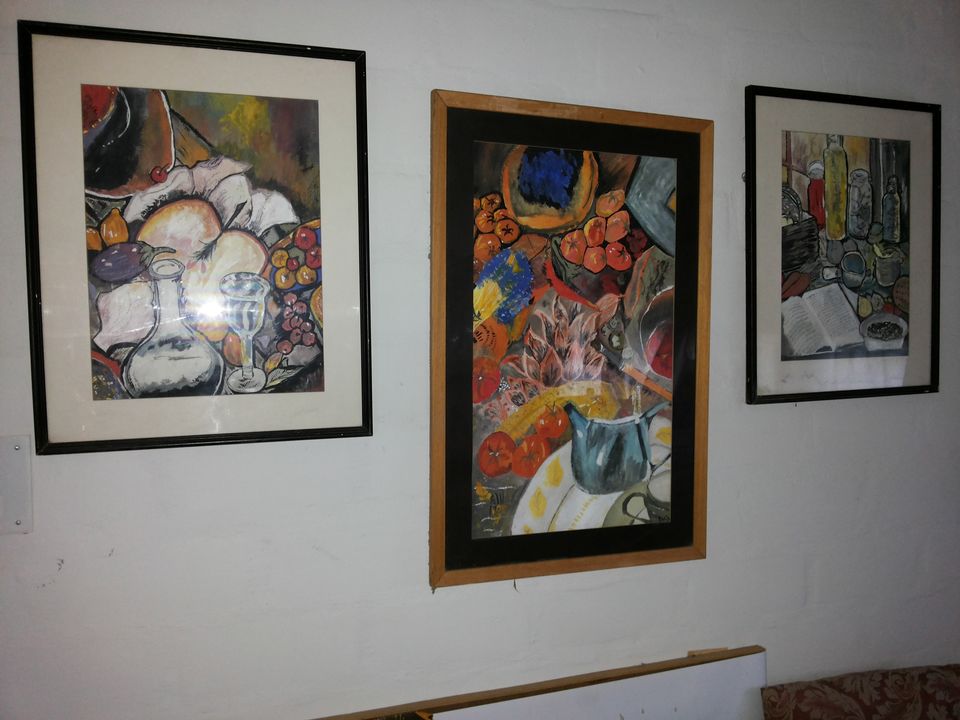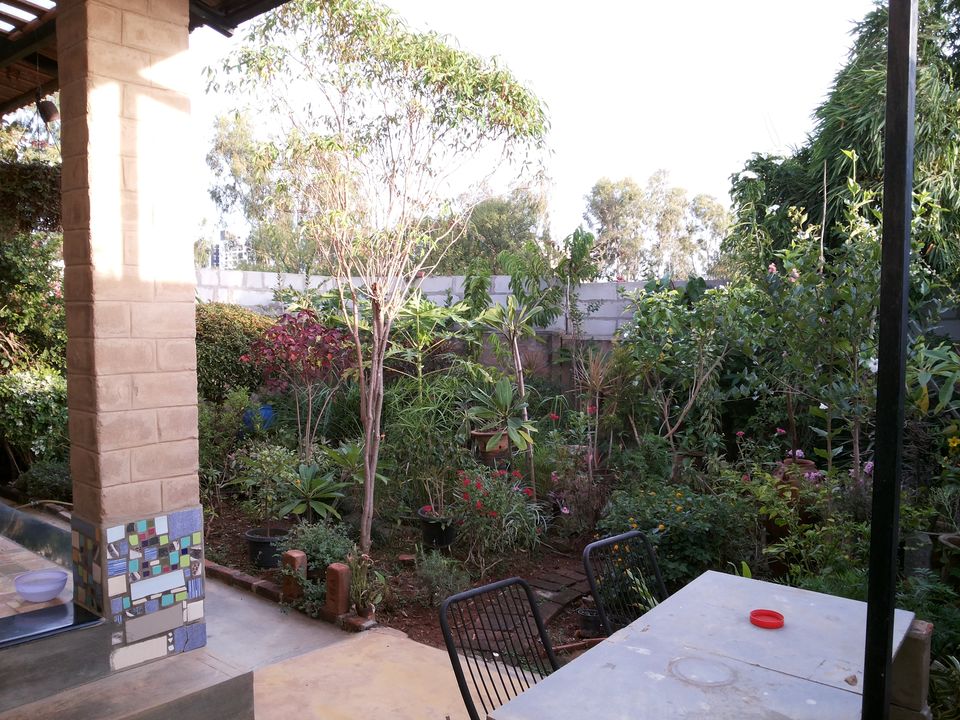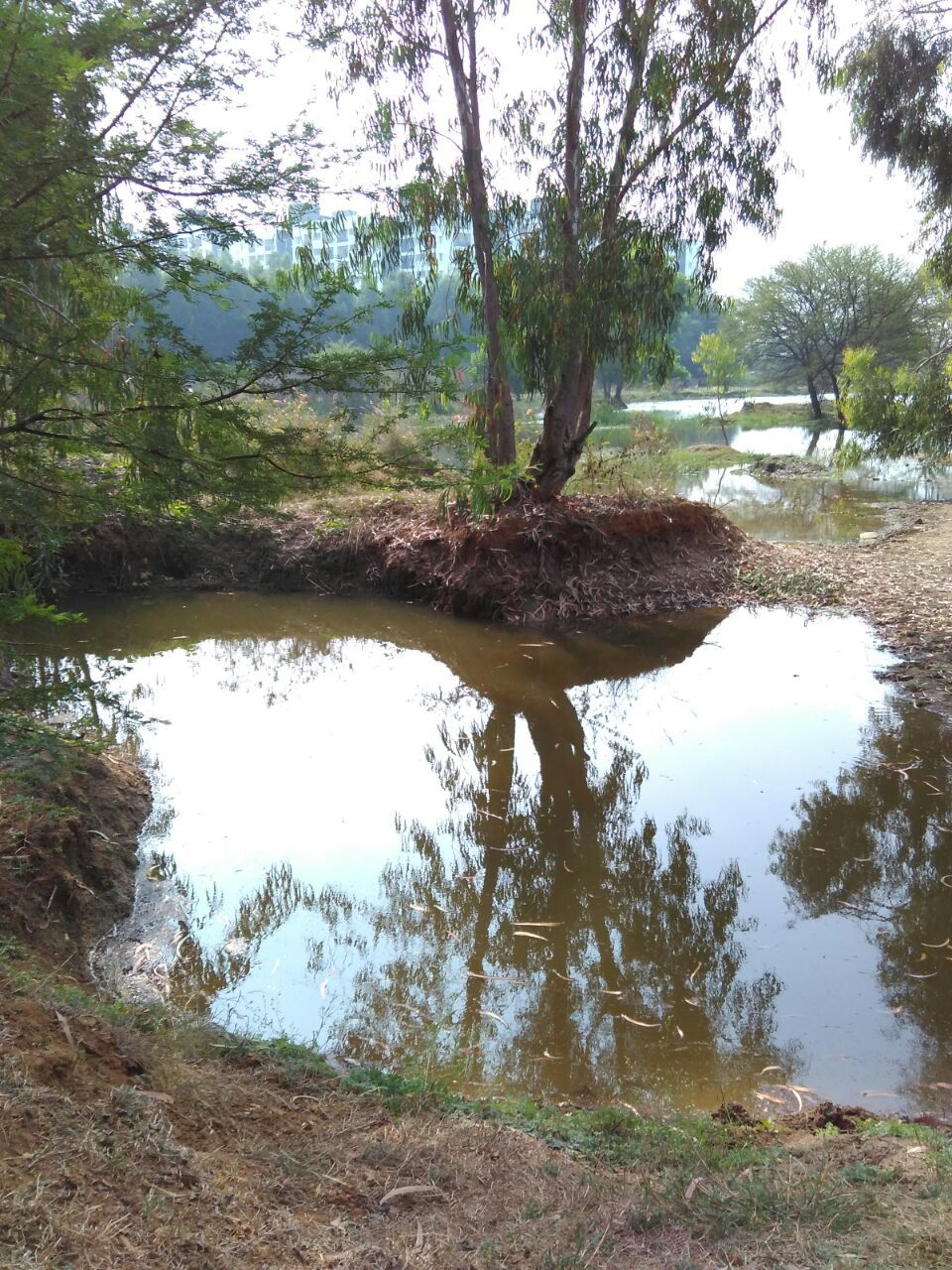 My friend dropped me in Chandapura Circle on her way back home.
People who believe in consumerism, materialism, price tags will continue to look for gifts in shops and Malls. I consider experiences like these as a gift for a life time.