I somehow used to always feel guilty if I do not visit my home in Kolkata to meet my parents, relatives and family before I do any trip elsewhere.
When you are working for Corporate, your leaves are limited. I used to save all my leaves to be in Kolkata during Durga Puja (First Priority) and then take my parents along with me to Bangalore to stay with me for a couple of months. Then plan a visit to drop them home.
I missed Kolkata so much that sometimes I used to visit this place thrice a year. The usual arrangement was train (4 days to and fro) and 5 days stay. That was good enough to restore my energy for the mundane in Bangalore. So if there was a holiday, I took 4 leaves that week, clubbed the weekends and managed a quick Kolkata visit. This has been the standard pattern for over a decade.
So when friends planned trips, I had to first ensure, my leave for Kolkata trips are intact before I committed for any other trip.
Now a friend in Jhansi booked a flat there and she asked if I can visit her anytime soon.
I never quite had Jhansi in my agenda. She kept pitching me the idea that we could do Agra etc. (which she had done multiple times already) I thought my leaves are too precious to be wasted for this destination sacrificing Kolkata. But my friend was definitely worth a visit and she had a wonderful cute daughter I would love to spend my time with.
So here is what I did.
Bangalore – Jhansi – Agra – Jhansi – Kolkata - Bangalore by train.
I reached Jhansi around three thirty in the morning and my friend had come to pick me up in her car. We chatted to glory, we had a history and were partners for many ventures. I spent the whole day exploring Jhansi – her daily life.
They drove me to the layout where they had booked their flat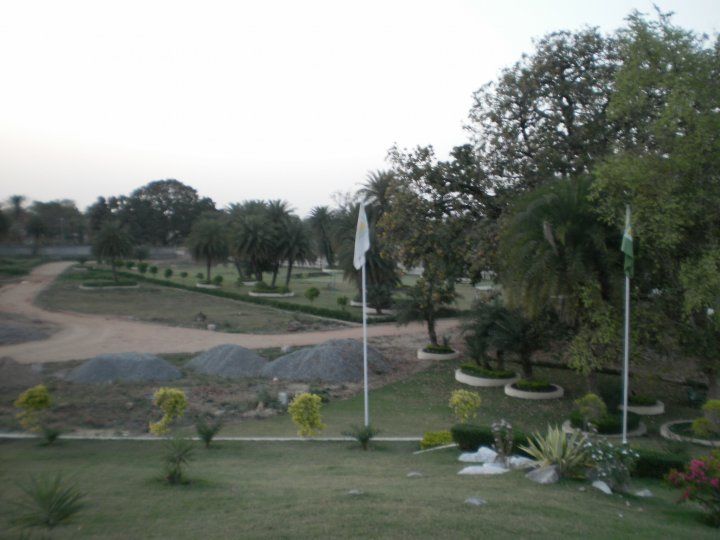 In the evening we took an auto and went like forever to a place for some shopping. I picked Kurtis and sandals as usual. While I thought in the morning, the weight of my luggage is down after I downloaded all the gifts I had taken for the family – these purchases shot it up again.
I was invited for a get together for dinner which was well spent meeting some of her friends and a fairly decent Bar B Que. I chose not visit any tourist spot because this trip was more about people than the place.
We boarded a train to see Agra. I remember the long queue and just wanted to go back home.
Finally,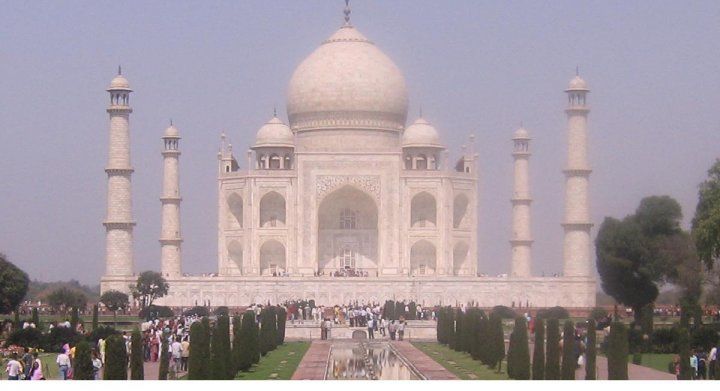 If you see the image, you can see the crowd - That lot was in the queue. And it was a sunny afternoon. Imagine the ordeal.
My cherished memories are more of Jhansi than Agra. The single best memory of this trip was the Gajar ka Halwa that my friend prepared and even packed for my mother as I was leaving for Kolkata from Jhansi.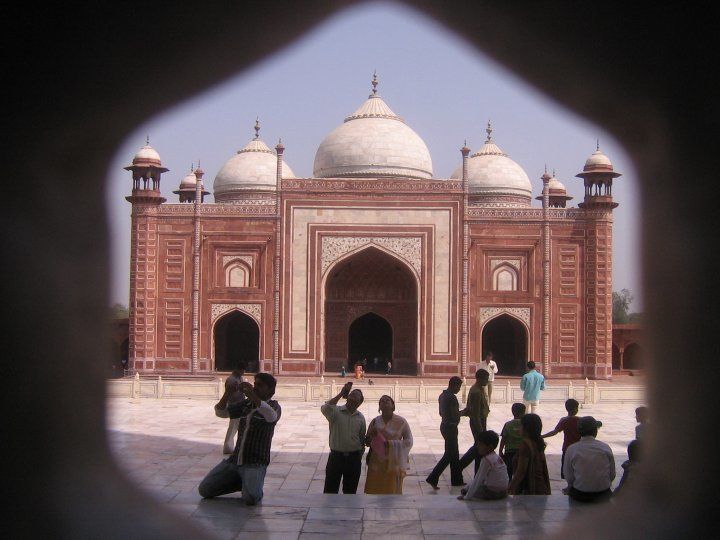 I did not have the patience even for Agra Fort after Taj, let alone other spots.
I am glad I did this trip in the pre-selfie era - so you can see people clicking images of the structure. If I go today, I will want to run back home even faster.
Key takeaway of this trip - Avoid Summer.