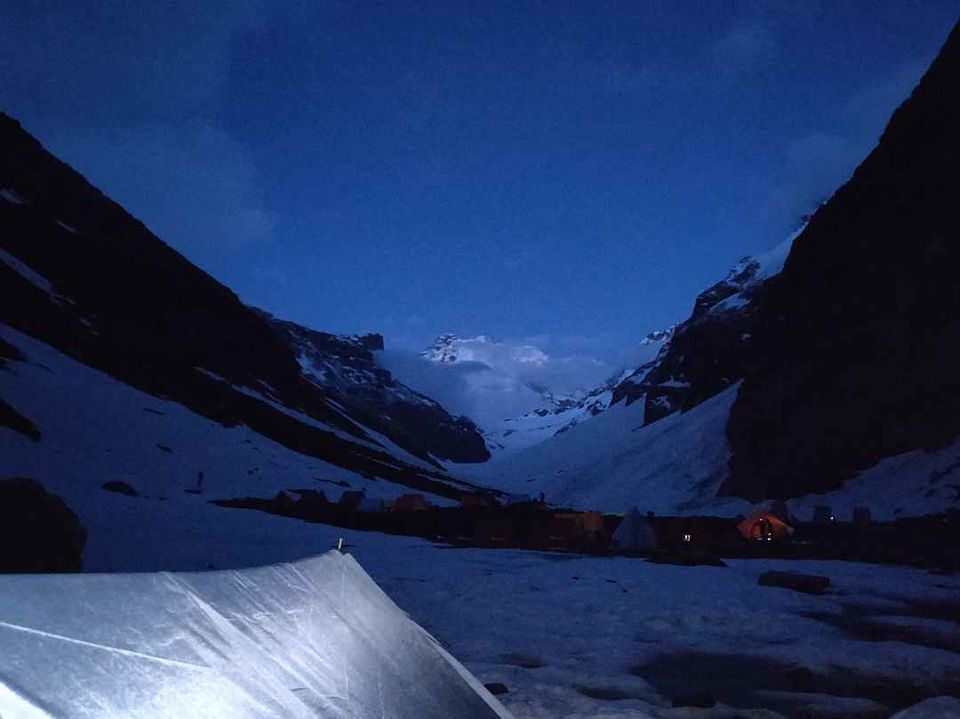 Finally, after a year of delay, the four of us had convinced our parents to let us take this trip. Having just completed the first year of our college, we were really excited for our first trek together. We had specifically chosen the Hampta Pass Trek owing to its moderate difficulty and fewer rains.
Hampta Pass is a trek of two valleys: Kullu and Spiti. It connects the two valleys and provides us with astonishing views that are to die for. Snow-capped peaks, high altitude meadows and pine forests are an everyday sight on this trek!
Our trip began at the Borivali Railway Station in Mumbai on 10th June, from where we departed for Delhi. We reached Delhi at noon, rested at a relative's house in the afternoon and left for Manali by an overnight bus scheduled to depart at 9 PM.
We planned to stay in Manali for three nights and then start on Hampta Pass Trek. We had booked four beds in one of the backpacker hostels (The Hosteller).
Upon reaching Manali, we checked into our hostel and were mesmerized to see the view from our room. We were lucky enough to get a whole room to ourselves with two bunk beds.
(Tip: Get all your bookings confirmed well in advance if you are planning a trip to Manali in the summers; everything tends to be a lot more expensive later due to it being the peak season.)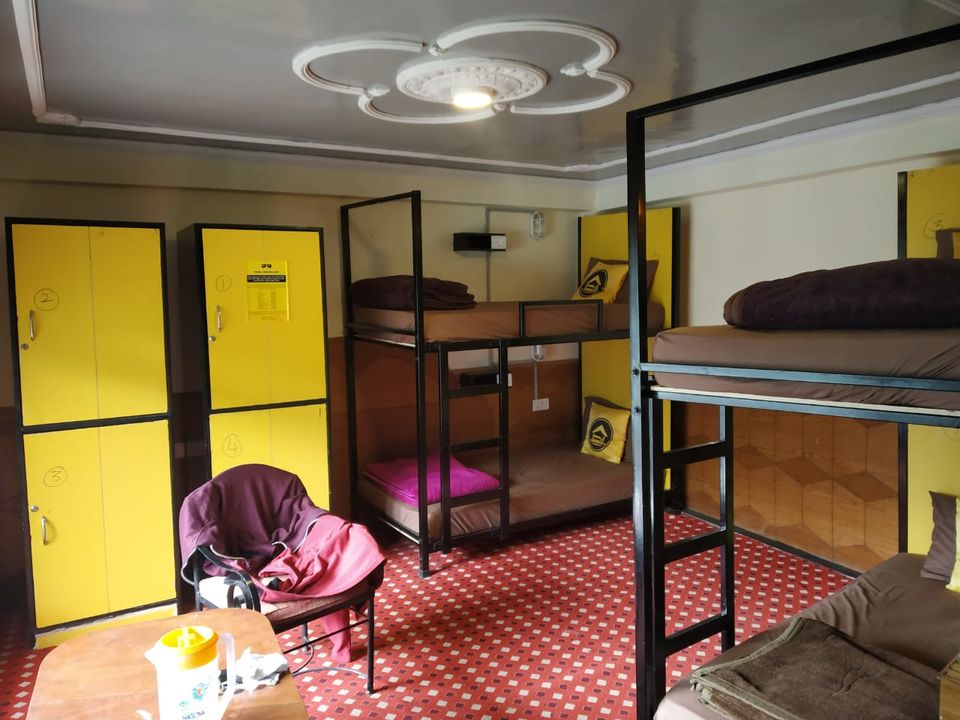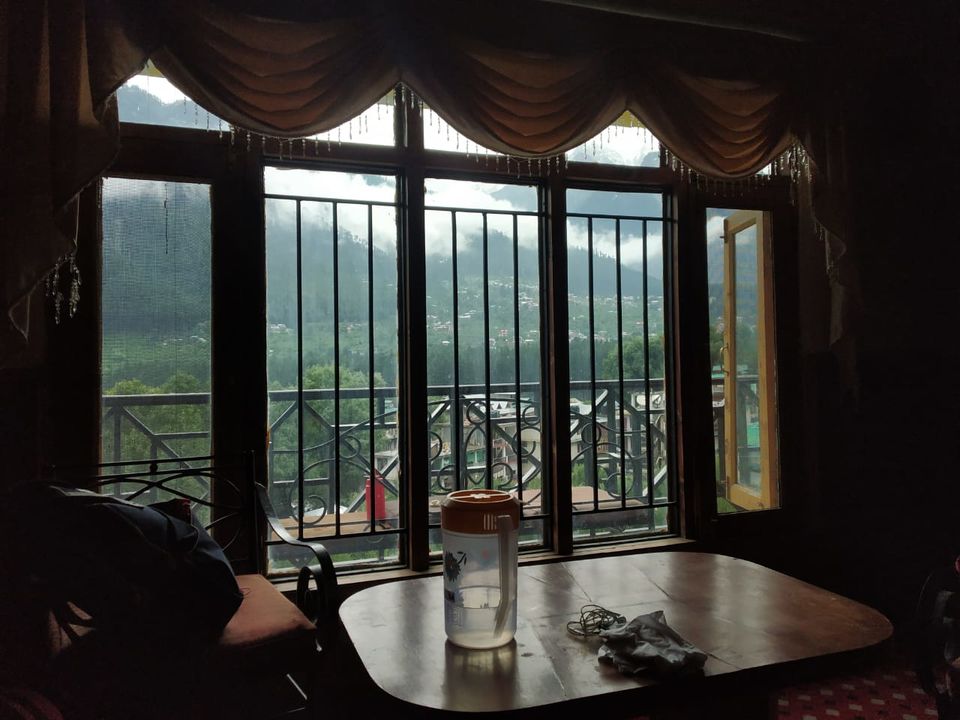 We dedicated the rest of the day to explore the Mall Road and taking a walk in the park nearby, after which we decided to rest for the day.
The next day, we sat near the Beas River for a good amount of time, enjoying the chilly breeze along with a cup of hot tea and a popular favorite - Maggi!
We had also heard a lot about the cafes in Old Manali, so after taking a short walk there, we discovered how beautiful and different Old Manali was from the 'commercialized' Manali. The end of the day was marked by a cozy dinner at the Lazy Dog Cafe.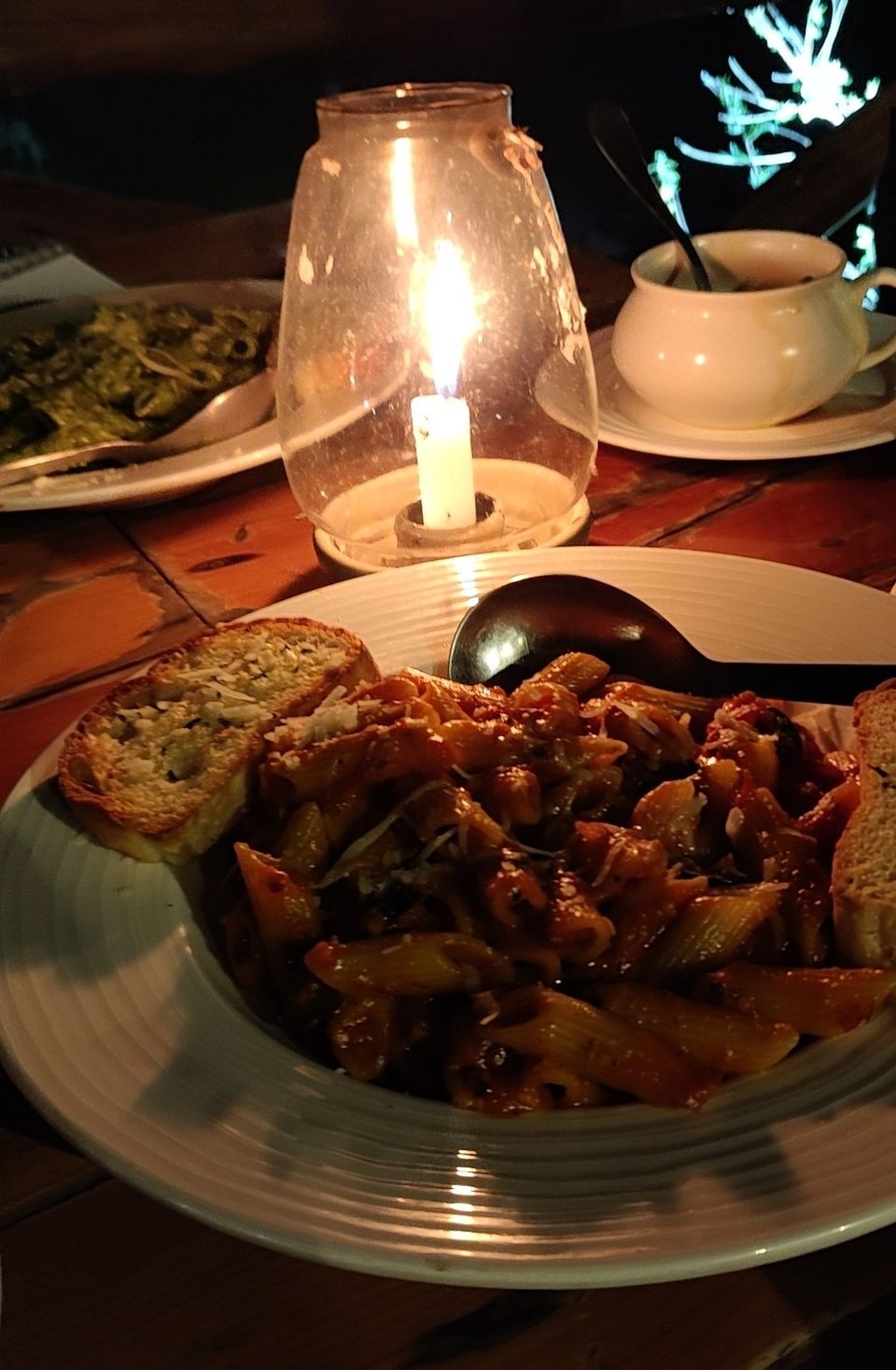 (Tip: I suggest you get your hostel/hotel booked in the Old Manali area; you will be able to experience the real culture of Manali and at the same time stay away from the tourist crowds.)
On our last day in Manali, we decided to go to the park again to have a peaceful conversation beside the Beas River. We also indulged in some card games in our room, music playing in the background; singing and dancing our hearts out.
The next morning we woke up full of excitement, our trek was to start on this day. We hastily got ready and left our hostel. (We had booked our treks from one of the reputed trek organizers; it cost us Rs. 10,000/- for the trek, all-inclusive.)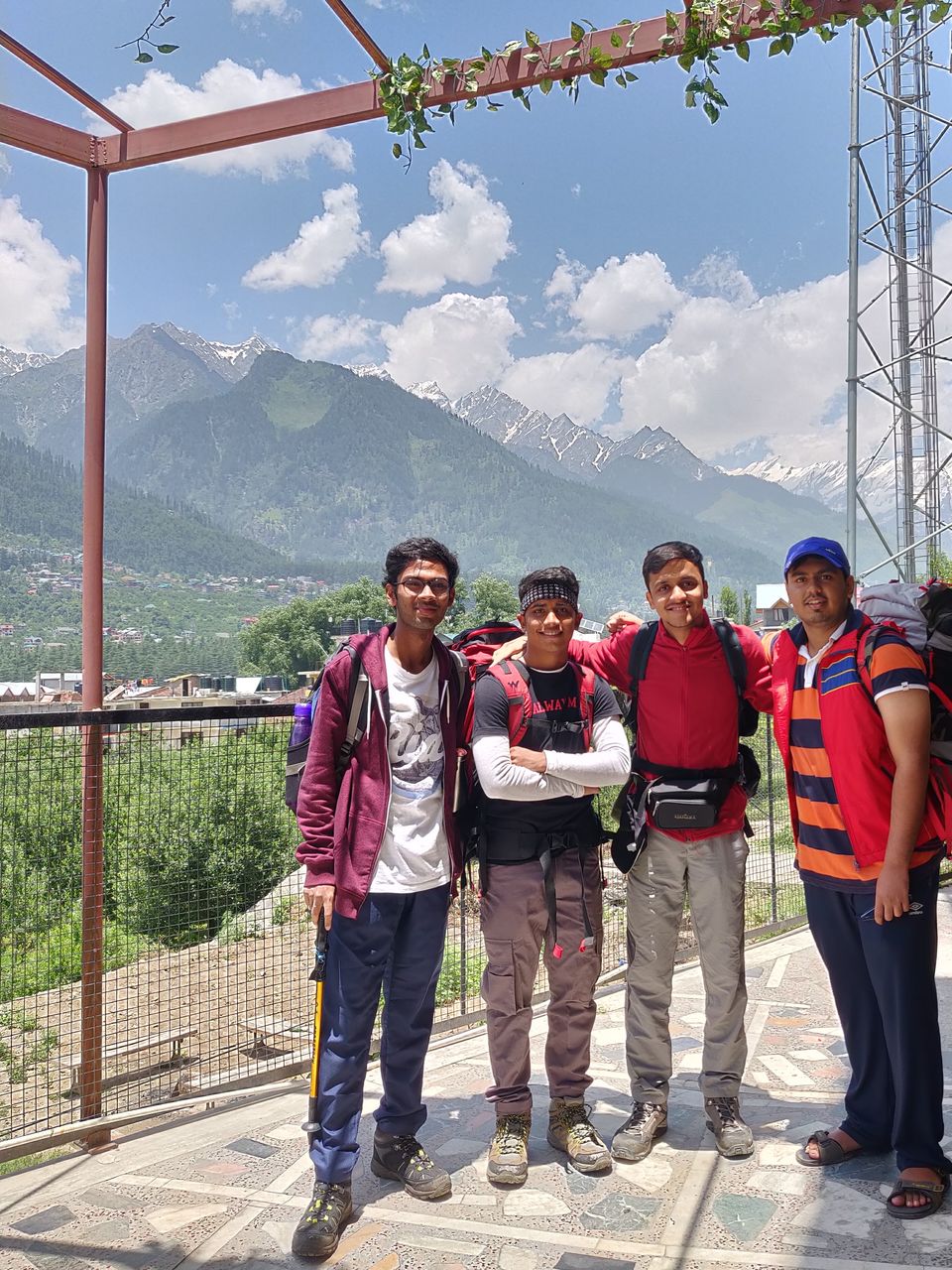 Everyone arrived at the base camp (Prini) where we met other trekkers in our group and got to know our trek leader, Mr. Rahul Pathak. He informed us that our trek itinerary had to be altered due to the adverse weather conditions and that we would be reaching the summit (crossing point between the two valleys) and returning via the same way. This was disheartening for us, however he assured us that this trek was going to be one hell of a journey despite!
The whole group then left for our first campsite: Jobra.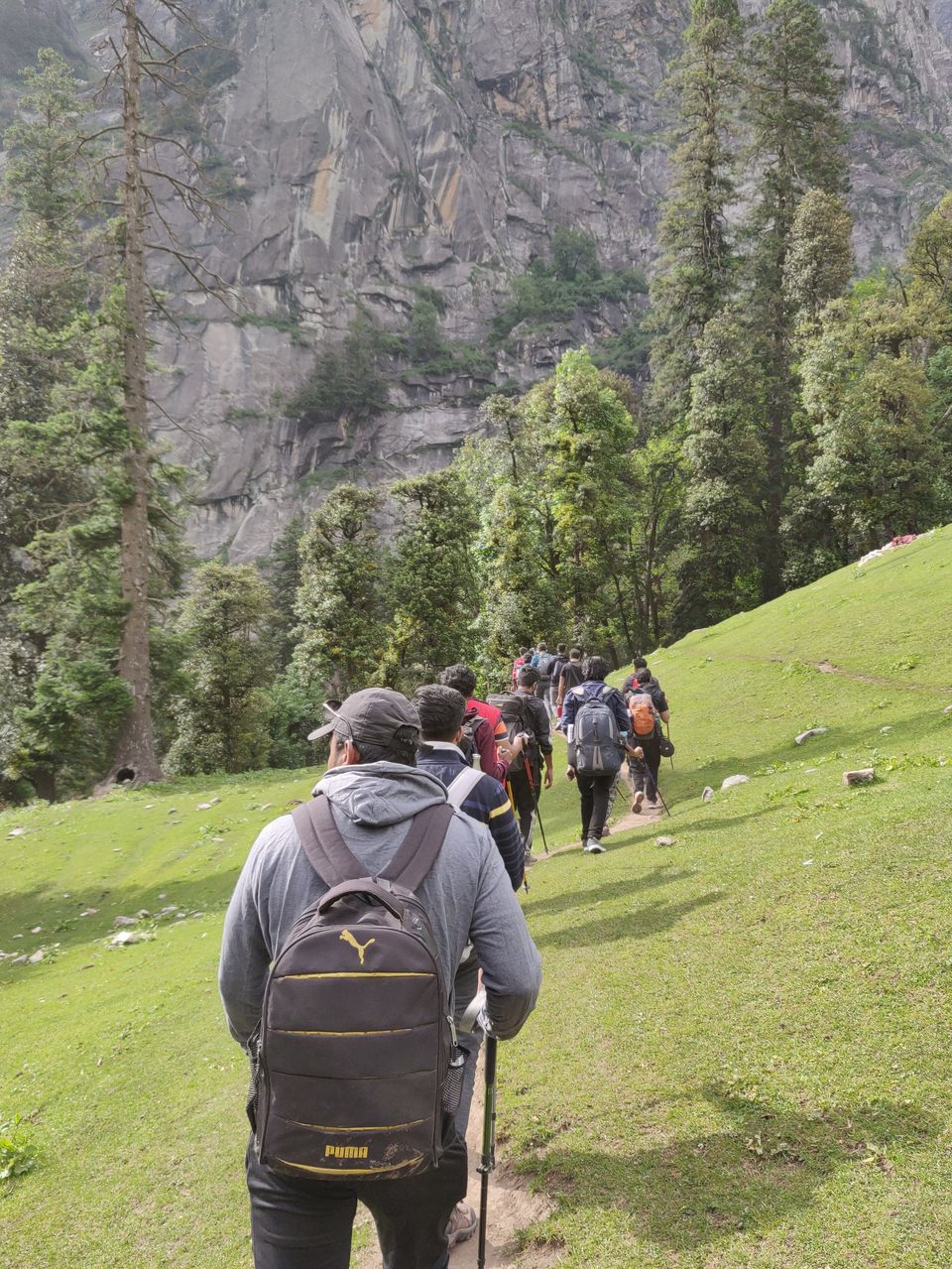 It was a short drive with a lot of hairpin bends (42, to be precise) combined with a small trek that led us to Jobra.
The trek up to Jobra was a fairly easy one. Upon reaching the campsite, we settled into our respective tents after which we proceeded for lunch.
(We were served breakfast, lunch, soup, tea and dinner made by the organizer's staff during the trek.)
We interacted with our fellow trekkers and the trek leader in the afternoon. Our oxygen levels and blood pressure were recorded every evening after soup to prevent any sickness. Everyone assembled in the dining tent for the meals where we interacted with each other and got to know everyone. There were trekkers from various parts of the country - from the North all the way to the South.
The next day, we left for the second campsite: Chika.
We hadn't seen any snow yet, this was the first day we would be experiencing some snow.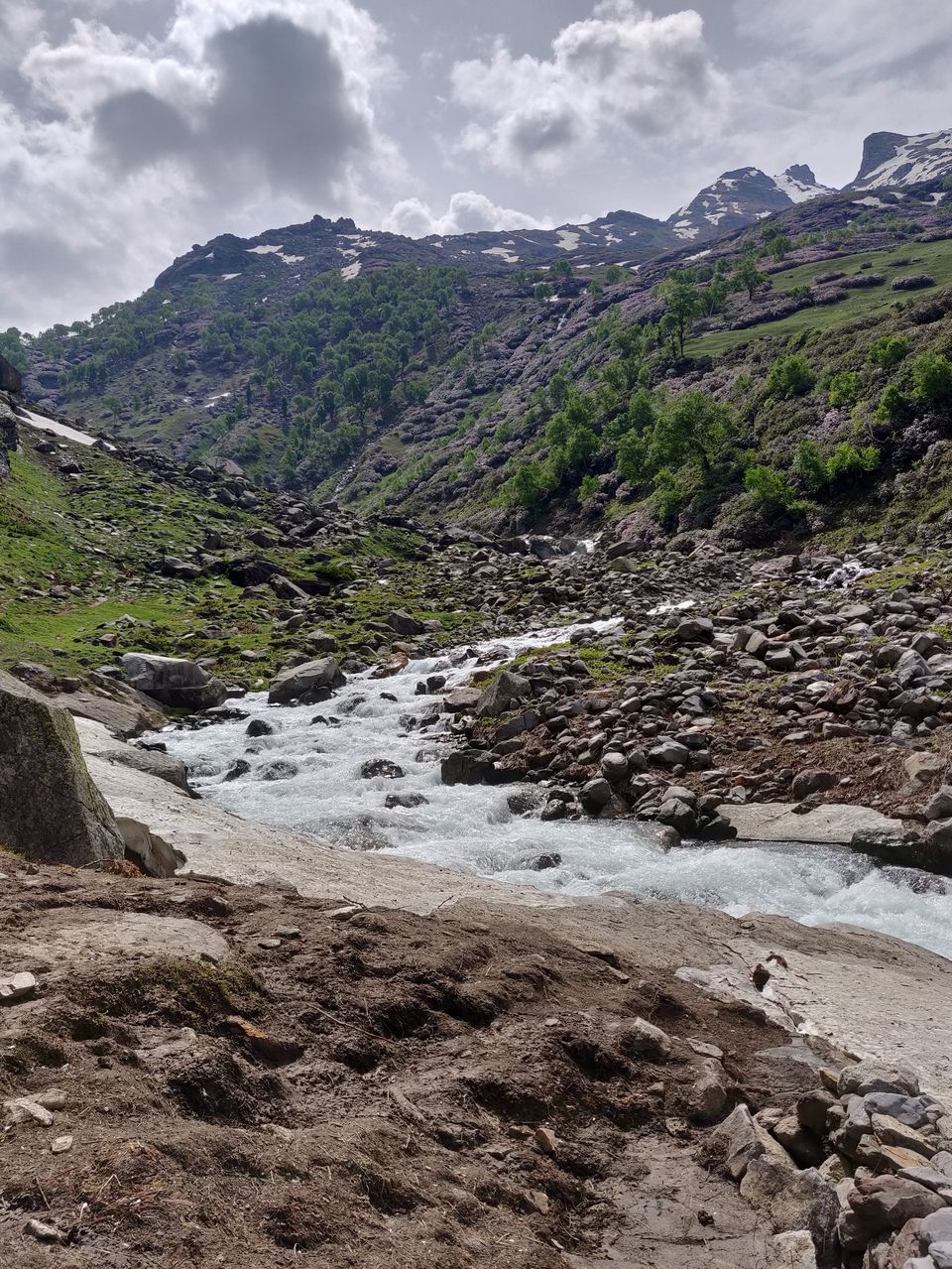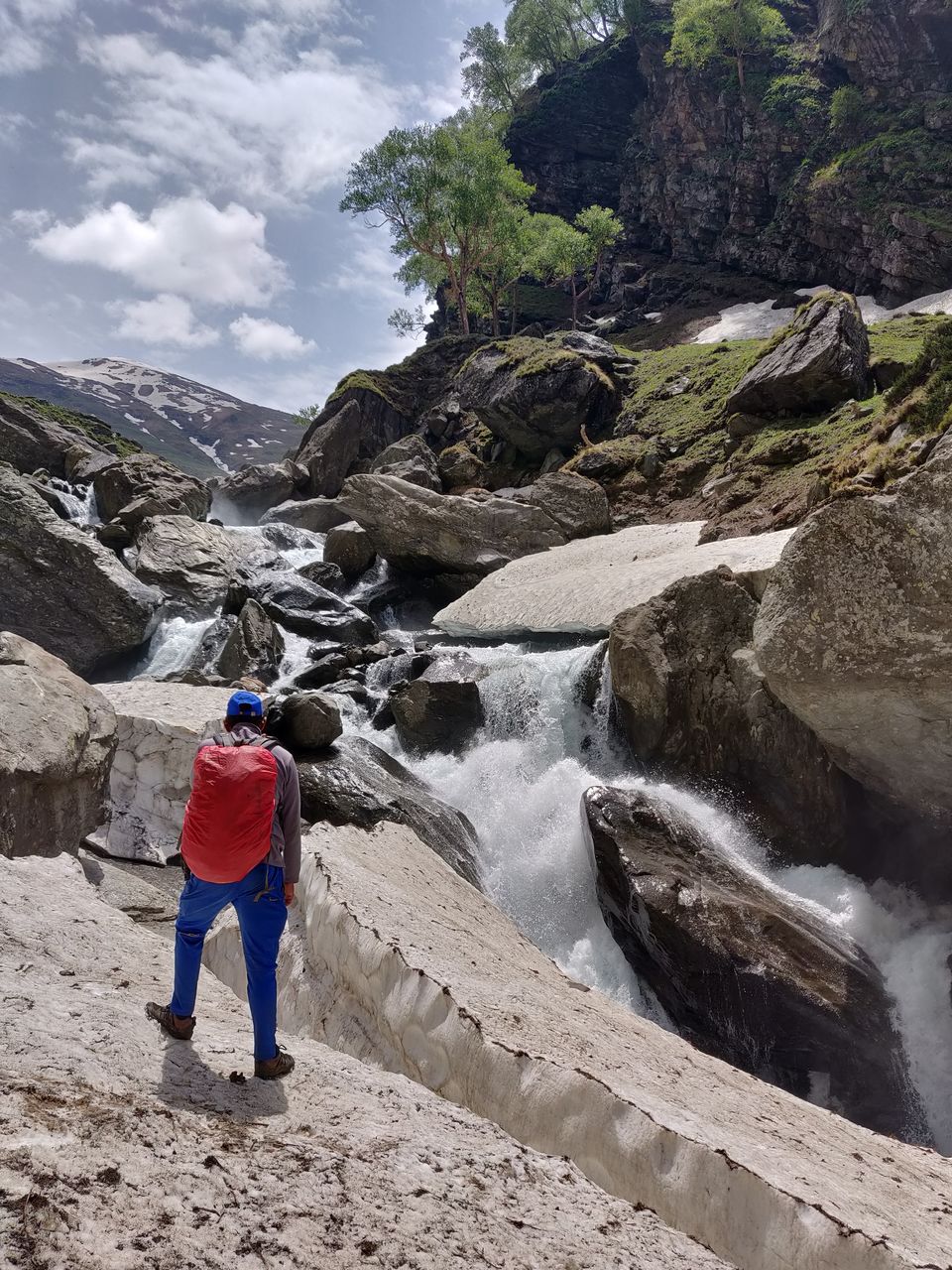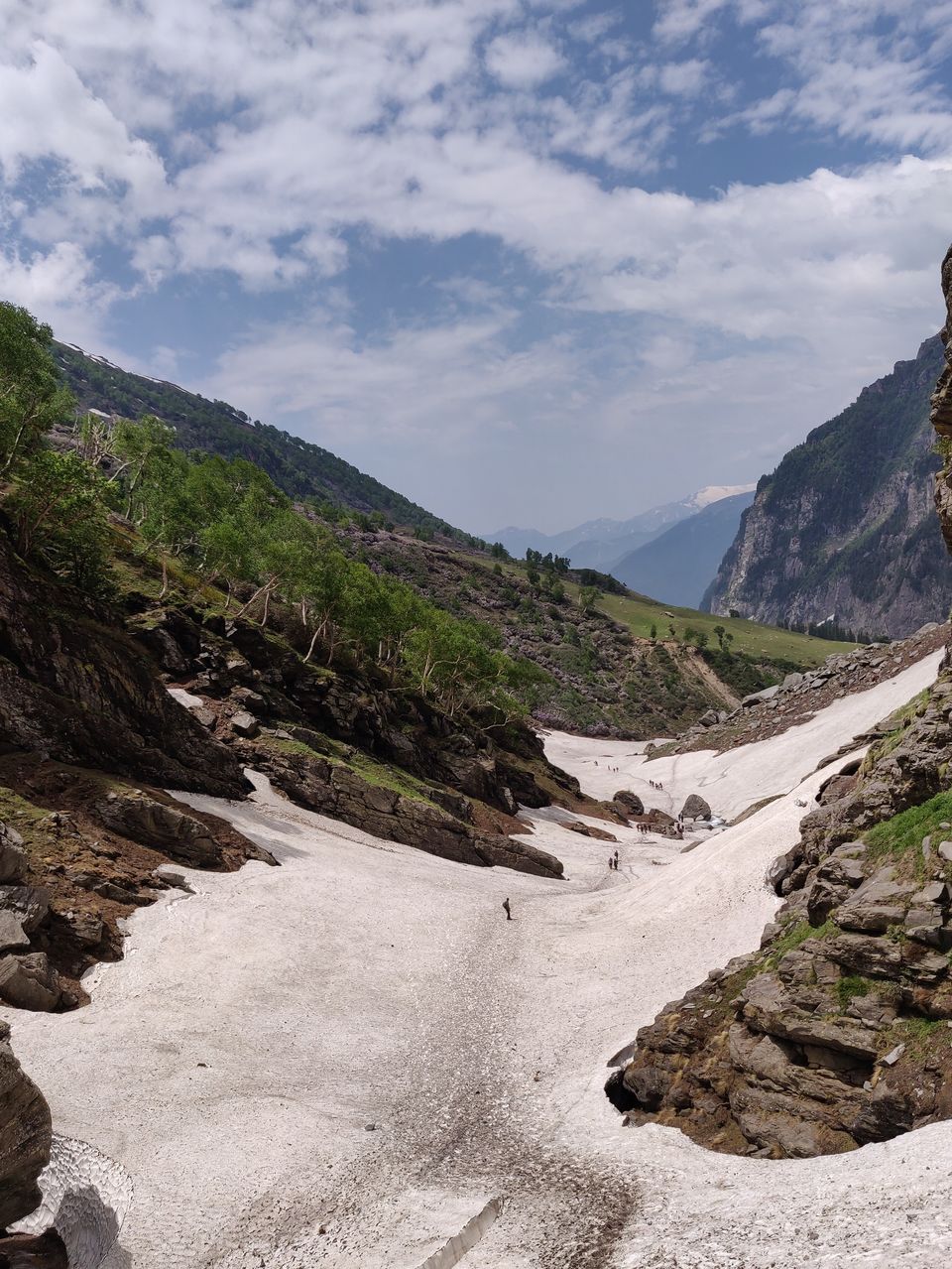 The surroundings became more beautiful as we traveled further. The scenic beauty was indeed mesmerizing that it was something that everyone had pictured in their childhood
After lunch, we were taken for an acclimatization walk to a nearby waterfall. It was a steep climb up to that waterfall.
(Acclimatization walk is done to take you at a higher altitude than the altitude at which you will actually reside for the day in order to get your body acclimated to the extreme conditions.)
On Day 8, we left for our final and the best campsite of the trek: Balu Ka Ghera.
The whole way up to this campsite was covered with snow and we had to trudge over the snow to reach there.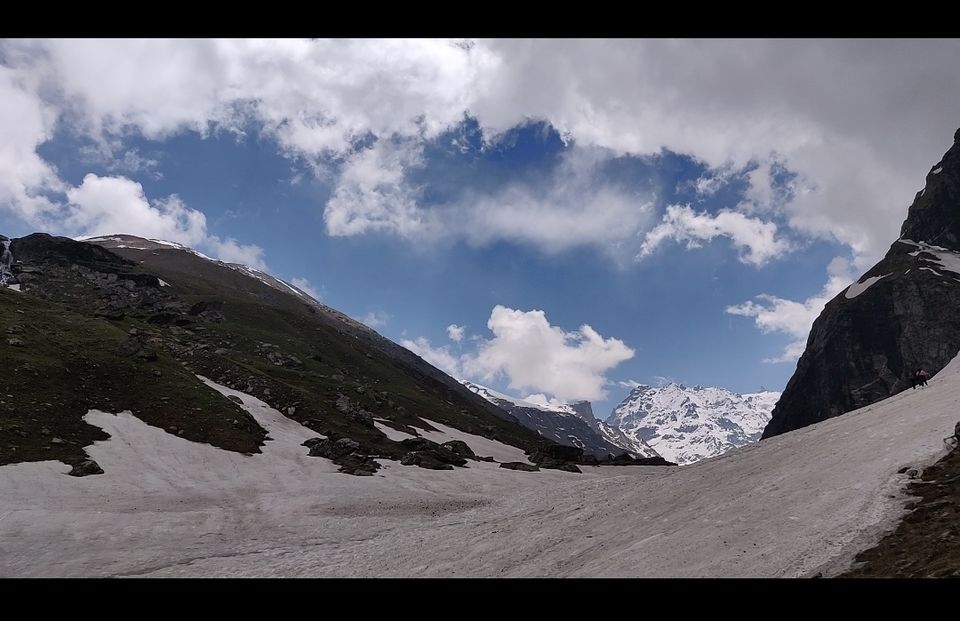 We reached the campsite, and by then, we already knew our fellow trekkers better and had made some friends.
So, a few of us decided to spend the afternoon in the dining tent playing cards and chit-chatting while sipping on hot tea and hogging on delicious 'pakoras' (fritters). In addition to this, a cool breeze blew to make our experience even better. We could still feel the numbing temperature despite us wearing multiple layers of warm clothing.
To keep ourselves warm, we played outdoor games and our trek leader made us do some exercises. We also made a snowman and were sliding on the inclined snowy patches.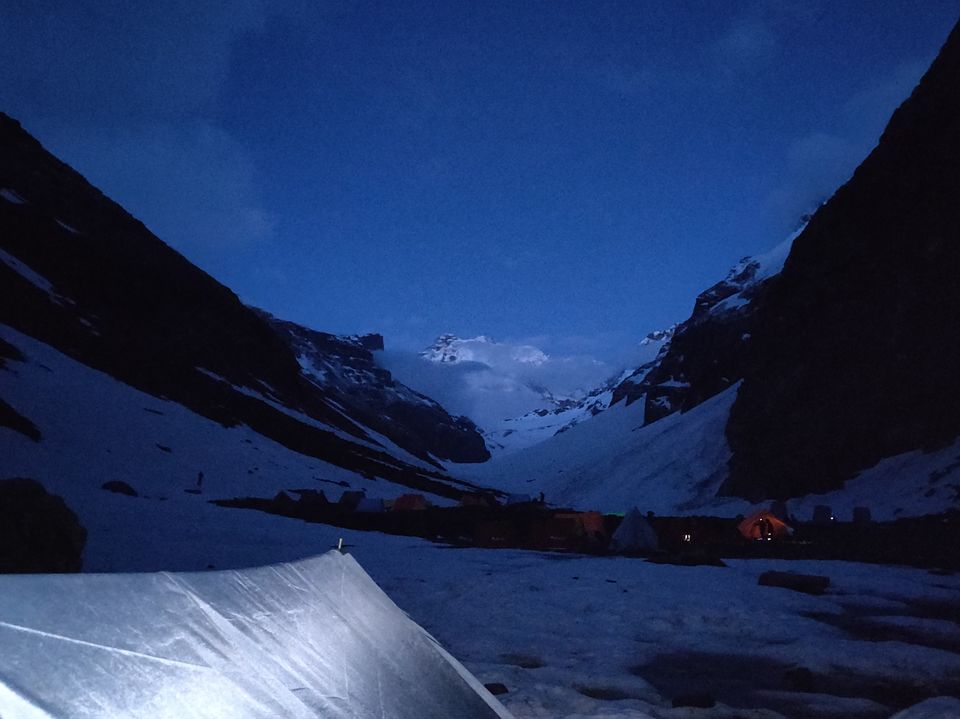 This was the summit day. The toughest day. The best day.
It had rained quite heavily that night, which led us to decide to not trek to the summit. Everyone was in a deep sleep and we had already missed the time for the departure to the summit. But as it is said, there is no light without darkness. The rain stopped and it made way for the morning sun. Soon, the whole group was up and ready for the summit.
Our trek leader informed us that we would be trekking for 7 hours that day, 5 hours ascent and 2 hours descent. We would be arriving back at the same campsite for the night.
To better explain our trek on this day, I would like to divide the trek to the summit in 3 levels, where Level 3 is reaching the summit.
The trek to Level 1 was pretty steep and required decent balancing because of the snow.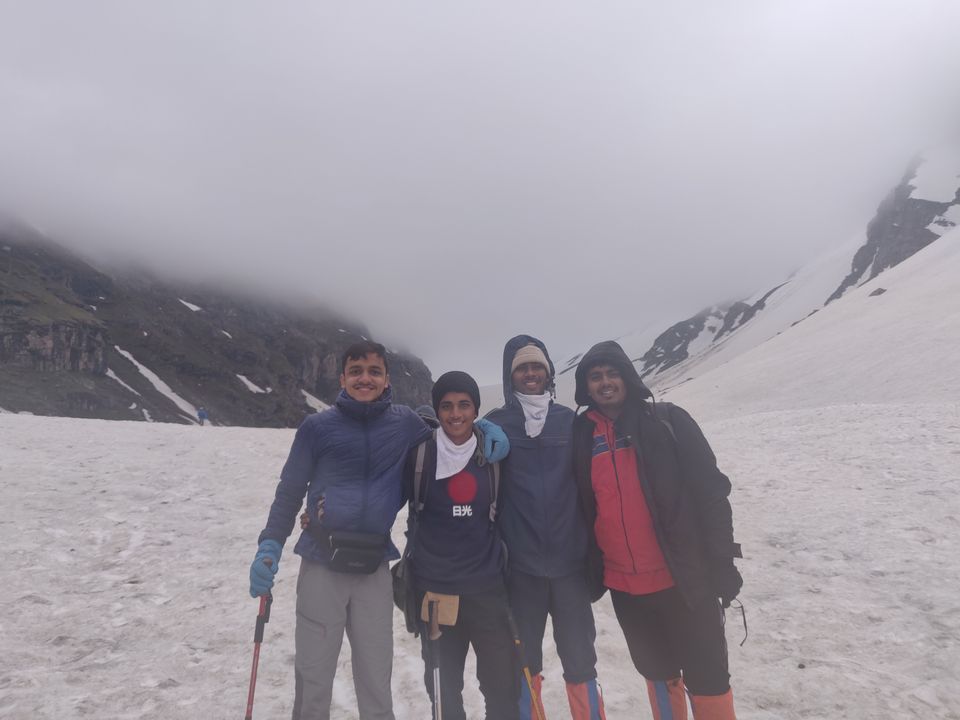 There was snow everywhere! We always take several small breaks when we are trekking to rest and these breaks along with some snacks to boost our energy help us complete the trek.
After reaching Level 1, our trek leader gave us an option to return to the campsite because reaching Level 3 would be really strenuous because of the snow.
Some of us returned; some of us didn't. The four of us didn't.
But we didn't know what lay ahead.
The journey to Level 2 was highly demanding. It included deep snow patches, heavy snowfall and narrow paths.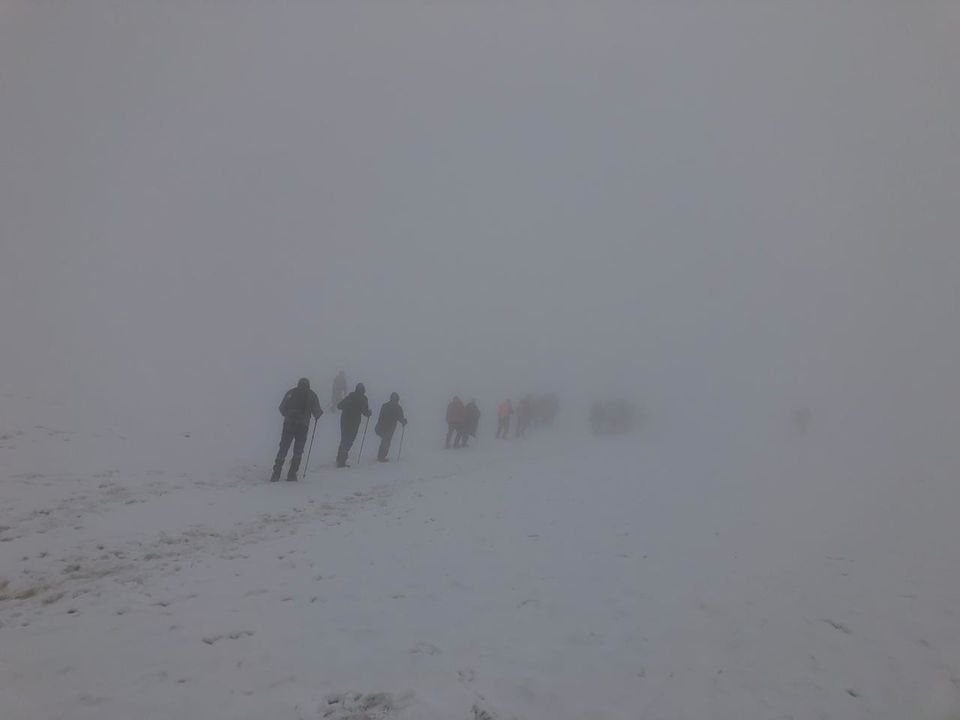 There was one point during this part of the trek in which we had to cross a really narrow path and even a slight slip could have been fatal. Due to the extensive fog, only the person directly in front of us was visible to us, losing the sight of which would have resulted in being lost in the white world of doom.
We reached a point (Level 2) where our group decided to return to the campsite because of the worsening weather conditions and declining energy of the trekkers. We reached a height of 14,100 ft. from where we began our descent to the campsite.
We took a group photograph at one of the highest points.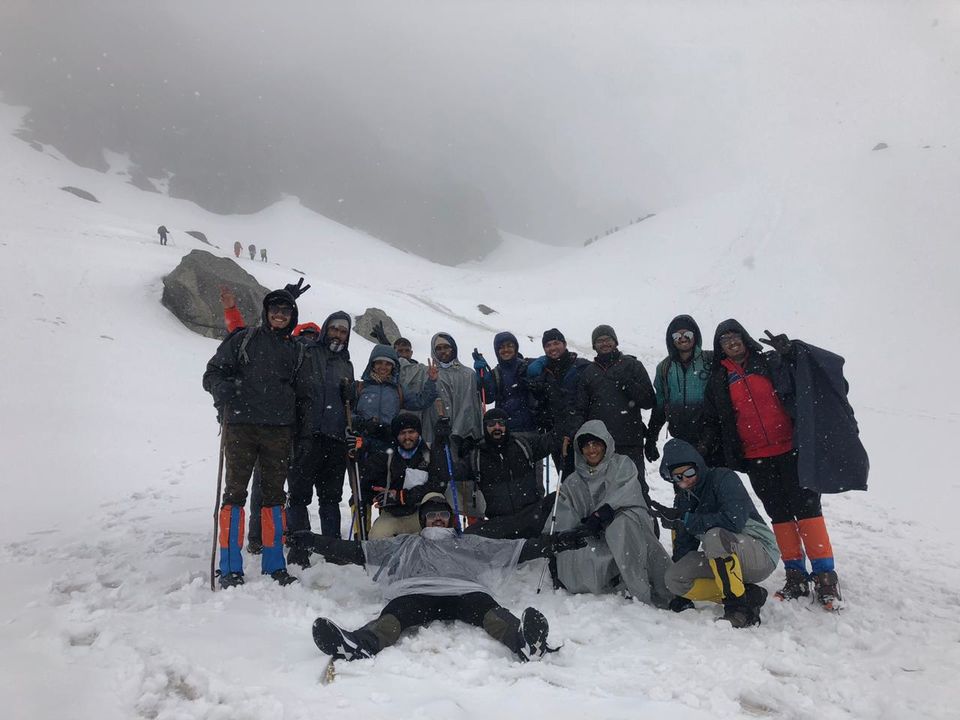 The descent was quite fun. We had to slide down along the snow patches. 2-3 of us would sit on one raincoat/poncho and use it as a sledge to slide down the slope. At some patches, we would use our trekking poles and tip of our shoes to ski down. People often lost balance and rolled down, left everyone in bouts of laughter..
We reached our campsite at around 2 PM where we were served a scrumptious hot lunch.
That evening, we met another batch of trekkers who were going to the summit the next day. We spent the evening playing and dancing to Bollywood songs. We also played 'Garba' at the height of 12,000 ft which was altogether a delightful experience.
After the 7 hour trek, everyone was exhausted and all of us retreated to our tents following an early dinner.
The next was the descent day. Descent takes very less time as compared to the ascent.
This morning the view from our campsite was different, some of the snow had melted from the peaks.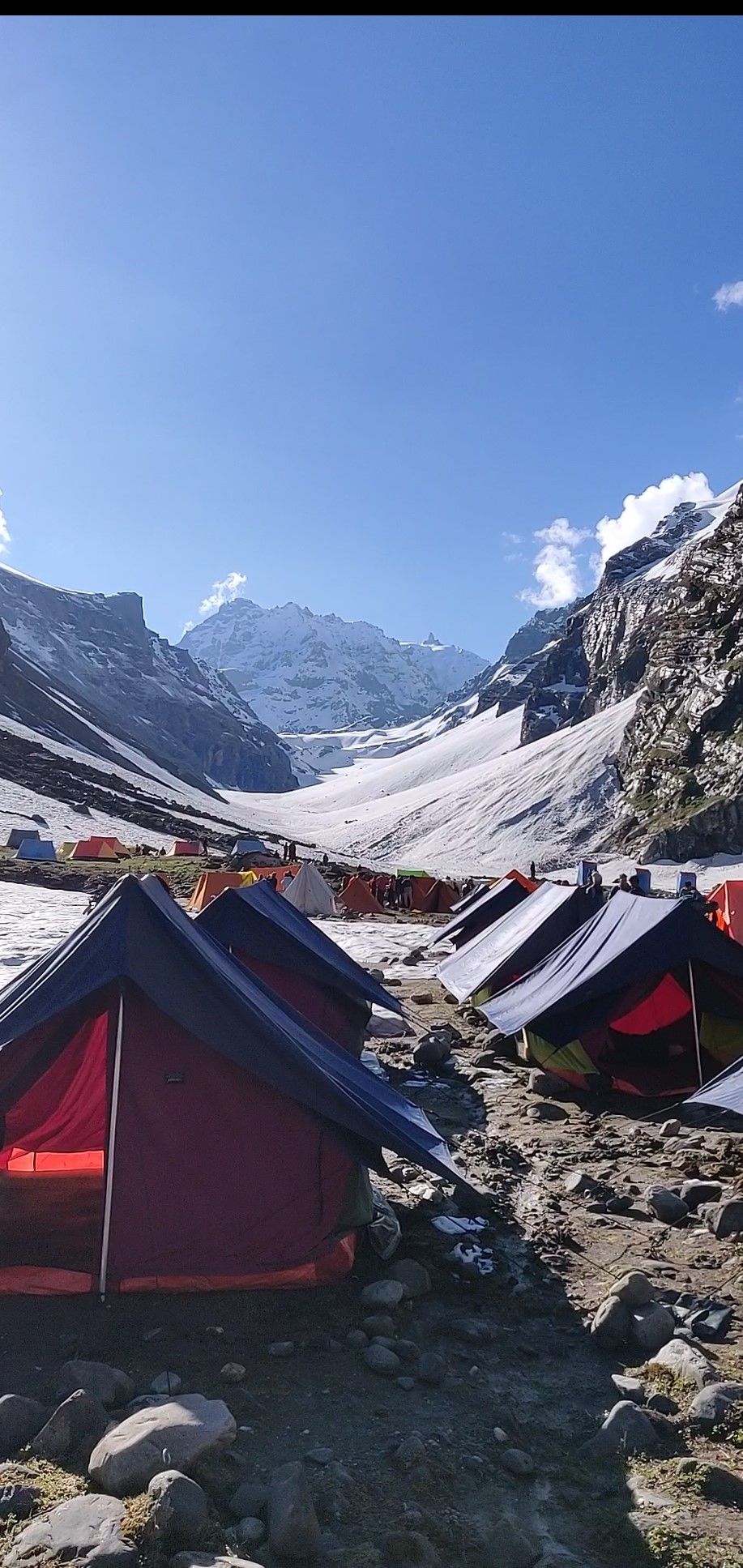 The descent was an enjoyable one. It was decidedly less demanding and was accompanied by pleasant weather.
Here are some photographs: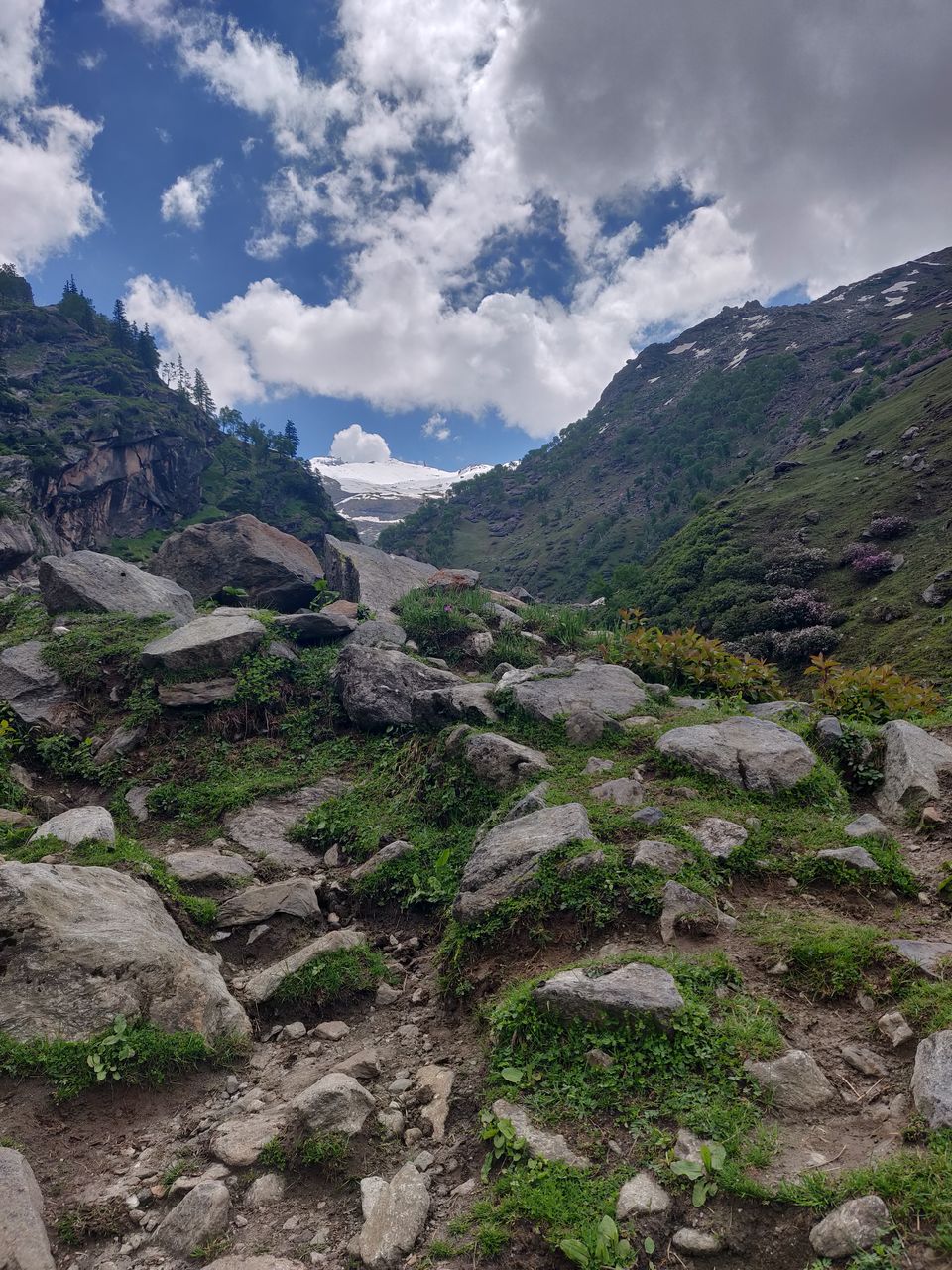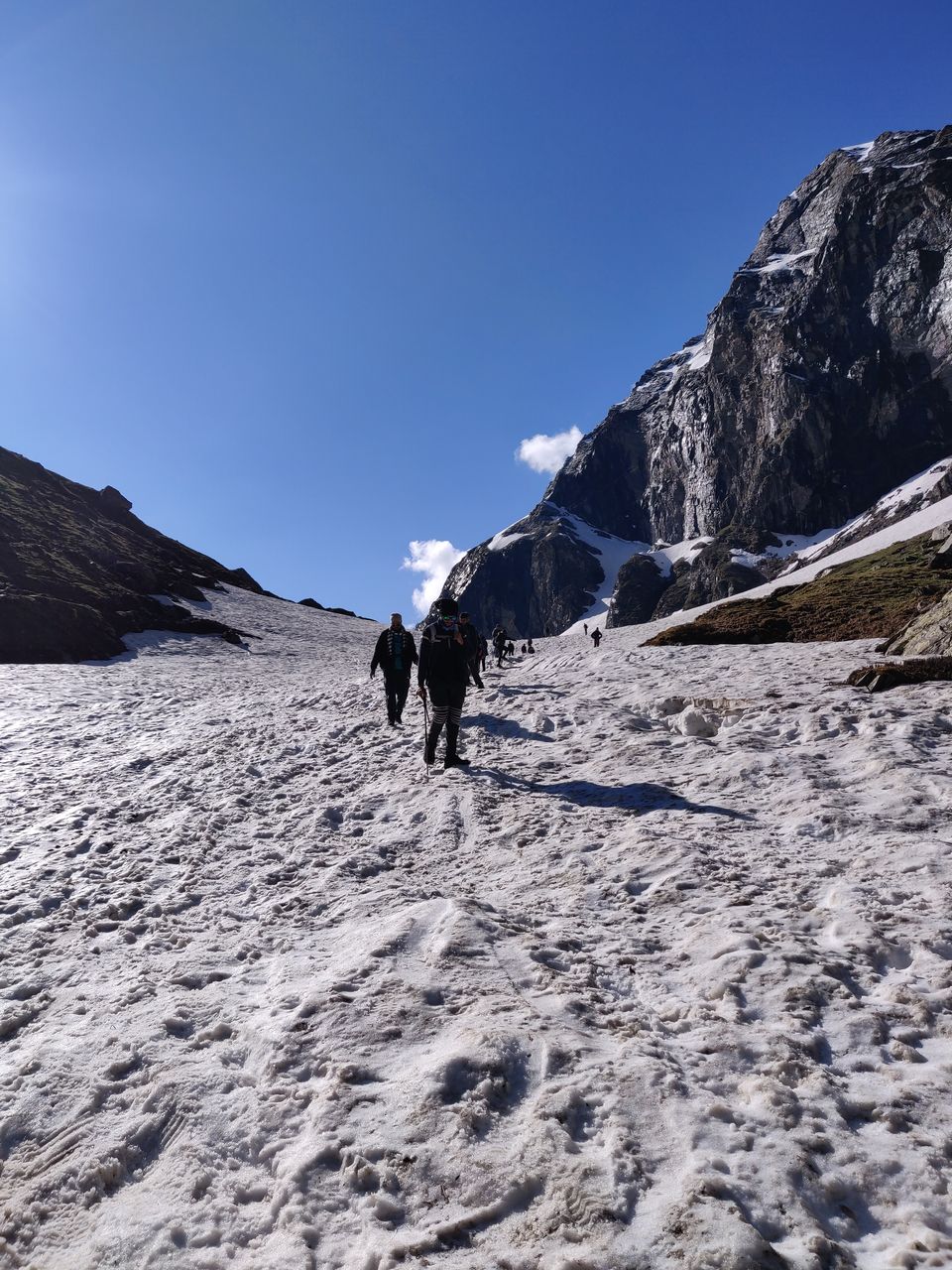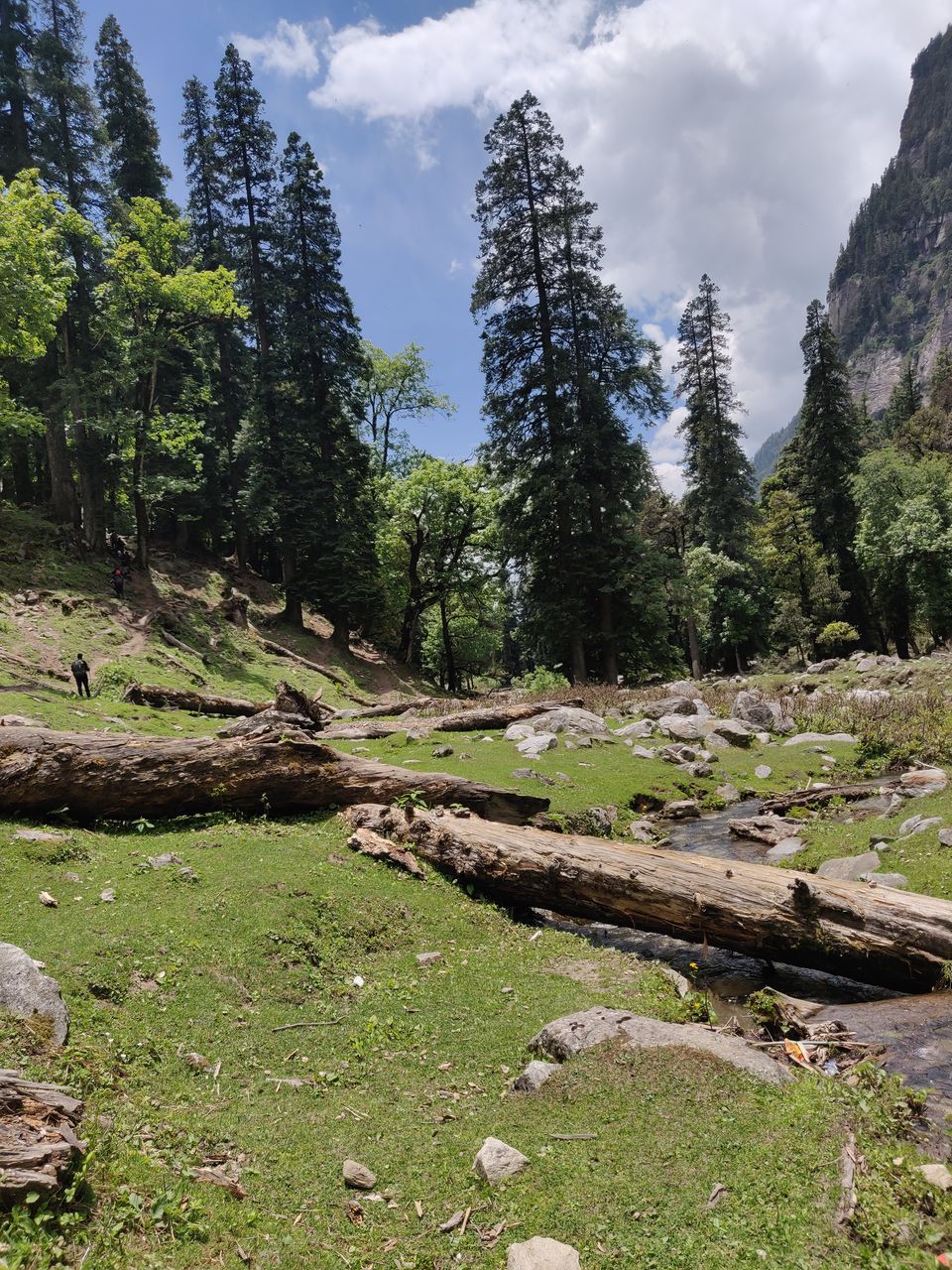 We reached Delhi the next morning by an overnight bus and then Mumbai by an overnight train.
Hampta Pass was my second trek, the first being Brahmatal summit. What I really love about treks is that you meet both young and old people on the trek, all of whom have great enthusiasm and positive vibes to endure hardships, the curiosity to explore and passion for it.
P.S A big shoutout to Abhinav, Dhruv and Pakshal for helping me write this blog.