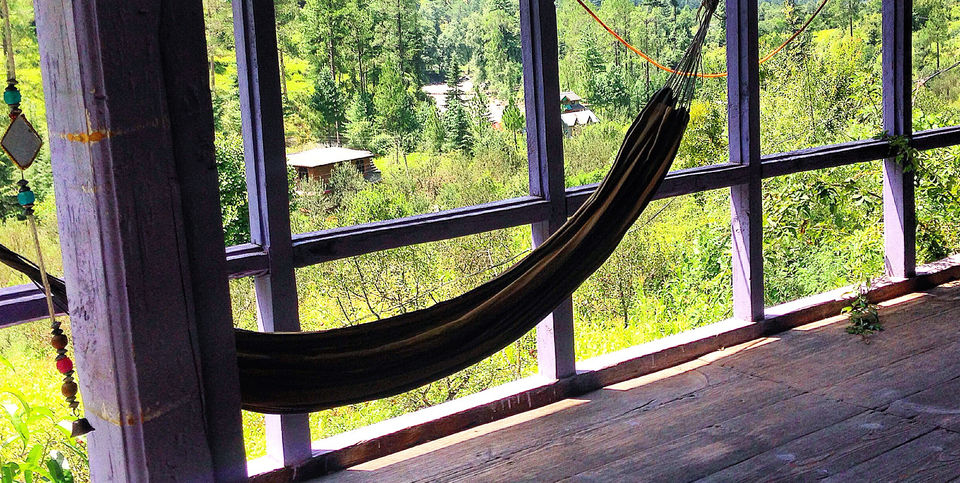 It isn't always a fairy tale. It isn't always pretty. Sometimes travel hurts you to a point where you feel sorry to go on that trip in the first place.
But you learn from it, you take a lot of things from a journey. Things that might define you later. Things, that might change you as a human.
Hopefully, you leave something good behind on all those trails.
This is the story of my First Solo Trip in Aug 2014.
I used to tell my friends for about an year that one fine day I'll go on a solo trip but it never used to materialize. But the day came soon, on 14th aug'14, I was at Kashmiri gate ISBT looking for a bus to Manali. The plan was to go to Kasol. Since it was a long weekend, there was too much crowd at ISBT. After a long wait and hassle, around midnight, I got a bus to Mandi. It was fully packed, but with full enthusiasm I boarded anyway. For the next 6 hours, I was standing literally on one leg. From Chandigarh I got a seat and a minute later, I fell asleep straightaway.
Post noon, I woke up admist those scenic mountain but in a long queue of vehicles all along the way. I asked my fellow passenger, "Kitna door hai Mandi?" (How far is Mandi?) "Abhi to Swarghat se nikle hai, abhi 4-5 ghante lagenge", (We just left from Swarghat, it will take us 4-5 hours) he replied.
Came to know that because of a landslide and renovation of a bridge, there was a huge traffic jam on either side. After another 7-8 long hours, I finally reached Mandi.
From the locals, got to know that there was a landslide at Aut tunnel (4 people died), and no further buses were scheduled until tomorrow.
My body was already giving up as I was tired as f**k. I started to regret the whole idea of the trip so much so I thought of boarding the bus back to Delhi but something held me back to ground. It wasn't some soul searching that held me back, it was the mere thought of facing everyone!! "Main bahut chaud me sabko bol ke aaya hun, solo trip par jar raha hun". That stopped me!!!
I checked into a lodge for the night.
Next day, after changing 2 buses and a journey of 5 hours, I finally reached Kasol.
After spending 2 hours at a dhaba and talking to the owner, I went to a village called 'Katagla', 20-30 mins hike from the main chowk. It was a beautiful wooden cottage on top of the hill, where I stayed in for the night.
There was only one ATM at Kasol (There is still only one), which was out of order. And I miscalculated the cash I was carrying. So next day when I was checking out, I was short of cash, somewhat around 250/-Rs. But the owner of the guest house was so generous when I told him about my situation. He said, "Koi baat ni bhai ji, log yahan se khush hokar jayein, bus yehi chahte hain hum'. (People should leave with smiles when they leave from here, and that's all i wish)
Even after requesting so many times, he didn't give me his account number and instead gave me a 100 rupee note so that I can reach Bhunter (Where I'll find an ATM). I was there for less than 24 hours, 21 hours to be precise and the whole trip seemed to look like a big mess.
Today when I look back, I'm glad that it went that way. It taught me many things; Memories to hold unto, mistakes to learn from, a never dying ray of hope, the immense pure joy of not giving up. Everything changed with that one solo trip. That was the first travel trail I left behind and its a journey i never intend to end. Trails and memories is all I will ever leave behind and the rest of it?! Well, I only take it from there up to here, somewhere in the mountains.