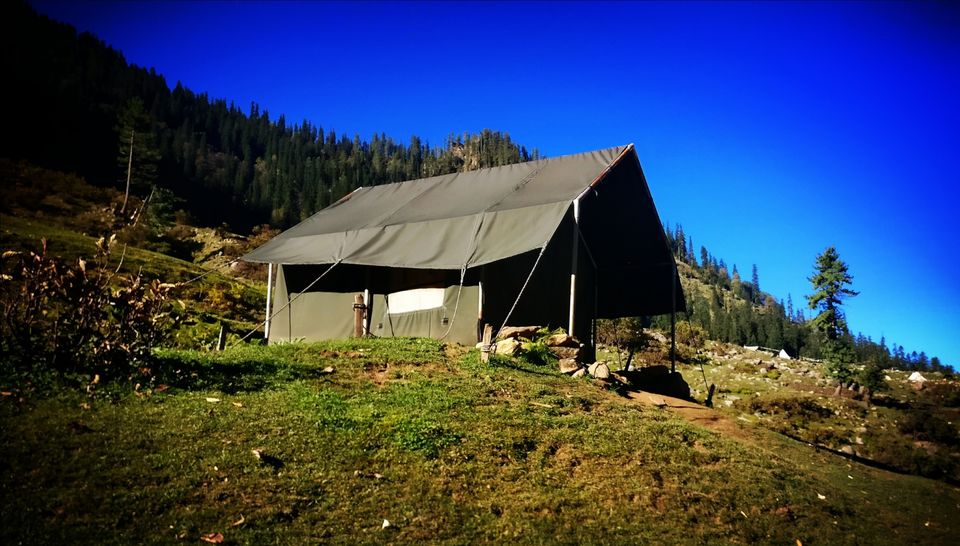 Whoever you are, whatever you are doing, either you are already doing great in life, or not figured what life has in store for you, or may be bored of this life then I think, travelling should be at the top of your priority list, because it will change your life.
Many people wait until their retirement for travel, but the truth is you can't see all the places you have dreamed of in a short span of time. You never know what may happen with you on tomorrow. Take an advantage of time you have right now, or make time and go on, travel!
I love to travel. I have grown up in a hilly village and during my childhood days I used to watch the buses full of passengers, crossed my village towards city and always wondered where these buses run. What kind of places were there on the other side of the hills. I always wanted to travel to new places. But it never happened until I got a job.
As I am working in a private sector and living for last seven years without my family in. The home is too far. Usually I visit my home place during my leave period only. For last 06 years I was doing the same but in 2017 I was seeking a change and wanted to go somewhere else.
I wanted to spend time with myself. Then an idea to go on trekking came to my mind. I asked few of my friends but none of them got ready due to their busy schedule. My mind was occupied with the stress of my job and some personal issues. I didn't know what I was going through. Annoyed with my professional and personal life. I was completely addicted to social media and its excessive usage was somewhere annoying me.
One day I posted a picture with a sad quote on my Instagram profile.
After checking this post, One of my friend who is in Indian Navy, had suggested me to take a solo trip. I thought for a few days and found, I really required a break and then started working on my leave plan. Initially I wanted a friend of mine to join me but a solo trip was the need of the hour. Two options were there, Either a Road trip or Trekking. I made my mind on Solo Trekking.
On October 2, 2017, I caught a flight for New Delhi, and went to Gurgaon at my friend's ( Pravesh) place to purchase some stuff for Trekking like trekking pants, wind-sheeter, Shades and Shoes. On the same evening, I caught a Train for my hometown and reached at home on next day morning.
But still the place for Trekking had not decided yet. Two things were running in my mind either a solo trekk to some virgin place in my region or solo trekk to some famous place by using public transport.
I went with the second option. A solo trekk to "Kheerganga" in Himachal Pradesh which has now become a famous Trekking destination these days, in India.
On October 9, I joined my cousin and his wife who were going to Manali on a road trip.
Initially I wanted to use public transport but my cousin asked me to join him upto Kullu.
At 08:30 am in the morning we started from my home Kathua ( J&K) to Mandi (HP) which is 225 km approx a journey of 6-7 hours. We took few halts at some places like Baijnath
(The very famous ancient temple of Lord Shiva is situated here giving the town its name). We halted for an hour and visited the ancient Lord Shiva Temple. Baijnath is a small town in the Dhauladhar range of western Himalayas, 16 km from Palampur in the Kangra District of Himachal Pradesh.
Our second halt was at Mandi. As a tourist place, Mandi is often referred to as "Varanasi of Hills"or "Choti Kashi" or "Kashi of Himachal".
We reached at Mandi by 4 pm. We had some snacks over there and again at 4:45 pm we started our journey towards Bhuntar town along Beas river. Bhuntar Airport is also known as Kullu Airport.
Roads were nice to drive up Pandoh & even further , so it didn't take long to reach there. My attraction for the place was interesting rocks on the side of roads & big portion of river Beas.
Then the 3 km long tunnel, happened to be just few kms away from there (Pandoh village). I didn't know about the 3 km length of the tunnel. It sounded short in reading but didn't come to an end for few minutes and then it was sudden light over eyes once it was over. Beas river now running with us for most part of the journey till Bhuntar.
We reached Bhuntar by 7 pm and had dinner.
At this place one way goes towards
"Kullu- Manali" along 'Beas' river and the other way goes to "Kasol-Manikaran" along 'Parvati' river.
From here, I had to go alone to Kasol-Manikaran but my cousin wanted to drop me at Kasol as it was already late.
We reached Kasol in two hours and the drive was quite bumpy. After a long journey of 12 hours in the hills of Himachal we finally reached Kasol. A sound sleep was required. We found a nice hotel on very genuine rate and stayed for a night.
Next morning, we woke up at 7 am and the temperature was very low around 8 degrees in the morning. And out of my window I could see the mountains.
As John Muir says-
"Keep close to Nature's heart... and break clear away, once in a while, and climb a mountain or spend a week in the woods. Wash your spirit clean".
We thought to explore the Kasol. We spent more than an hour in Kasol. The town is having excellent view from all sides, with perfect scenic beauty. The greenery in the location is ideal, but the top view is even more beautiful, since river Parvati adds speciality to the destination.
Visitors attracts to the unexplored and unnoticed village for many reasons.
The first reason is the scenic beauty with rich flora and fauna.
The second reason is the perfect beauty of the place with Parvati river flowing sideways.
The third reason is the delicious foods in the location.
The town is also named to be the "mini Israel" due to presence of many Israeli people. Moreover the local food and culture is having the touch of Israel. It's is also known as "Stoners paradise" or "Smokers paradise" due to production of high quality "Hash Cream" in the world in nearby Malana village.
After having delicious Gobi Pranthas with Dahi in our breakfast we left for Barshaini ( Base point for Kheerganga Trek) an hour journey from Kasol. My cousin and his wife dropped me at the base and then left for Tosh village.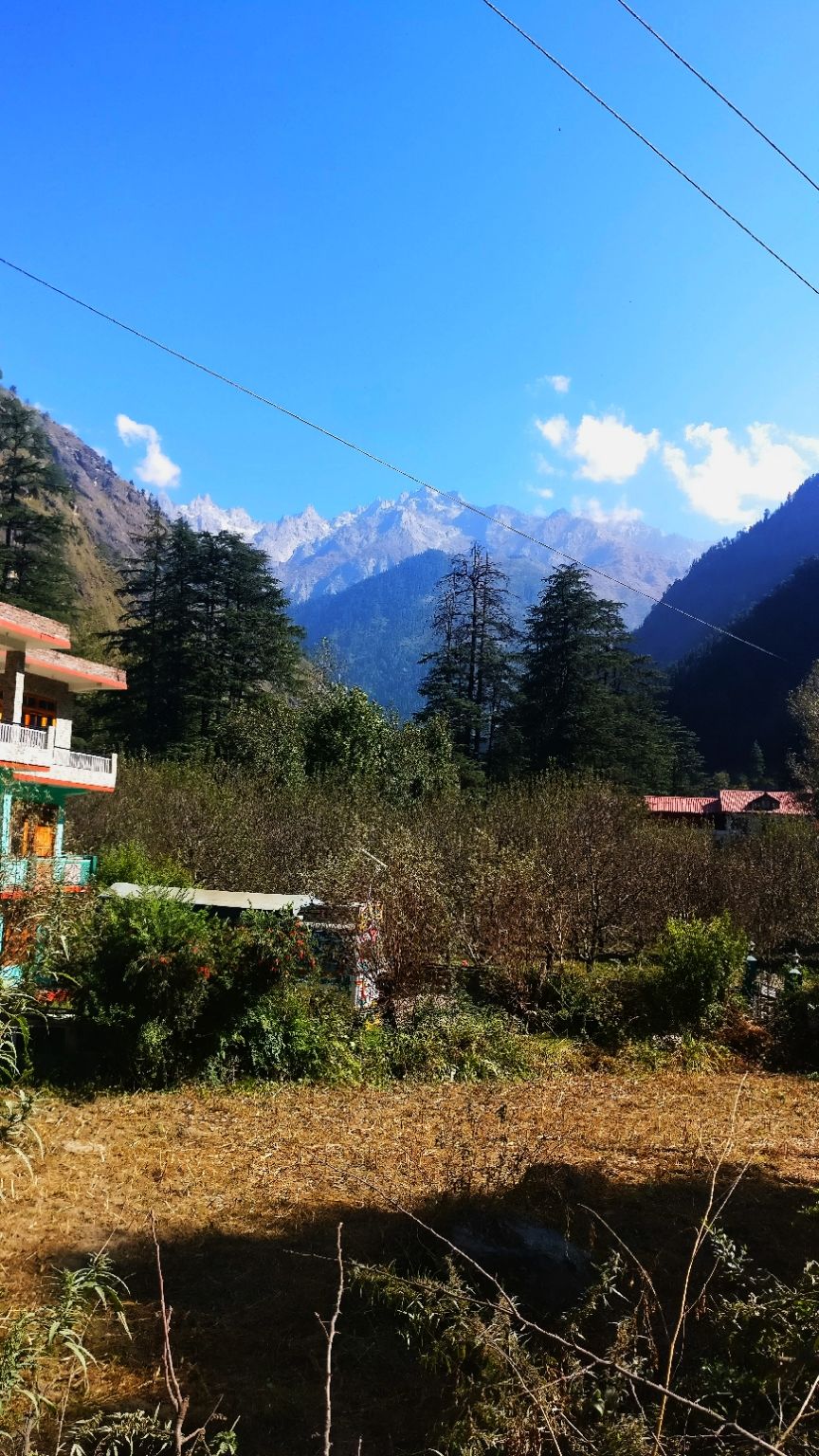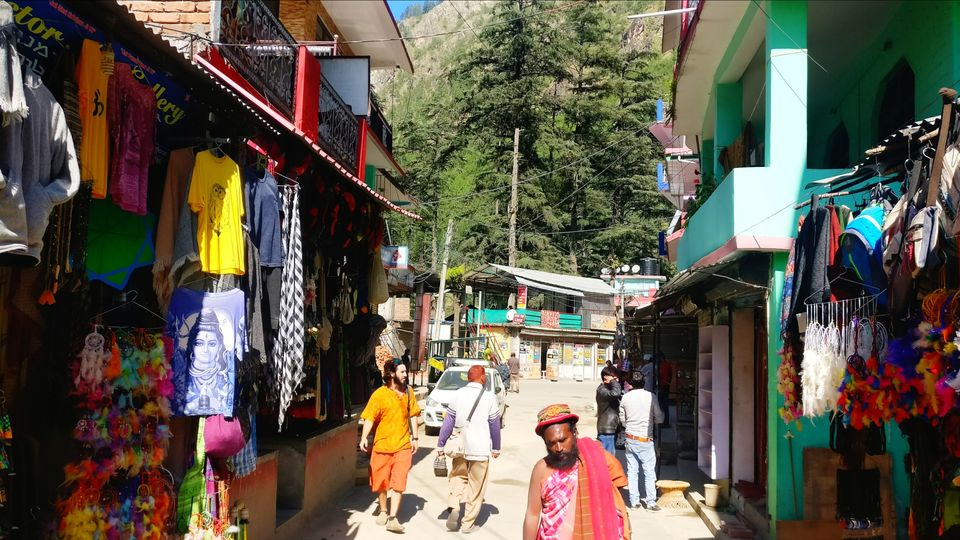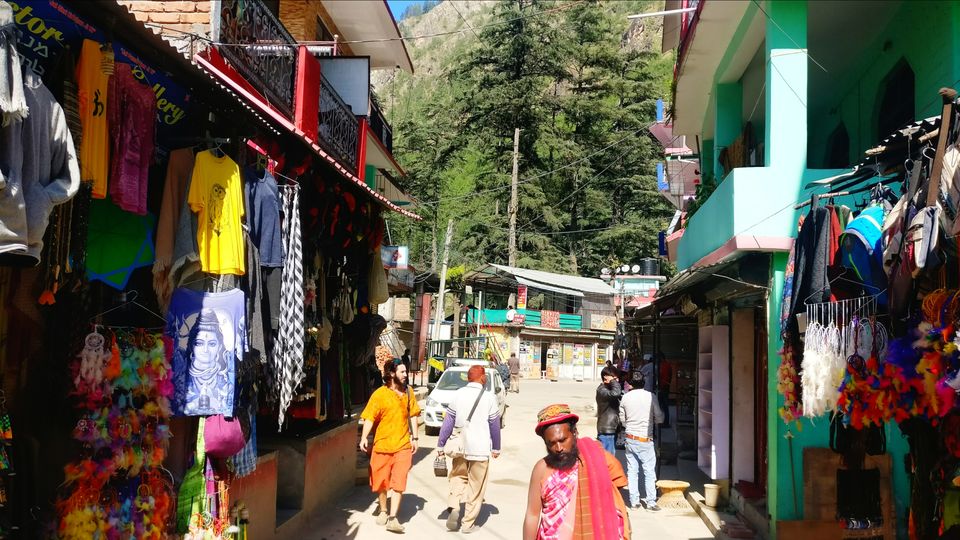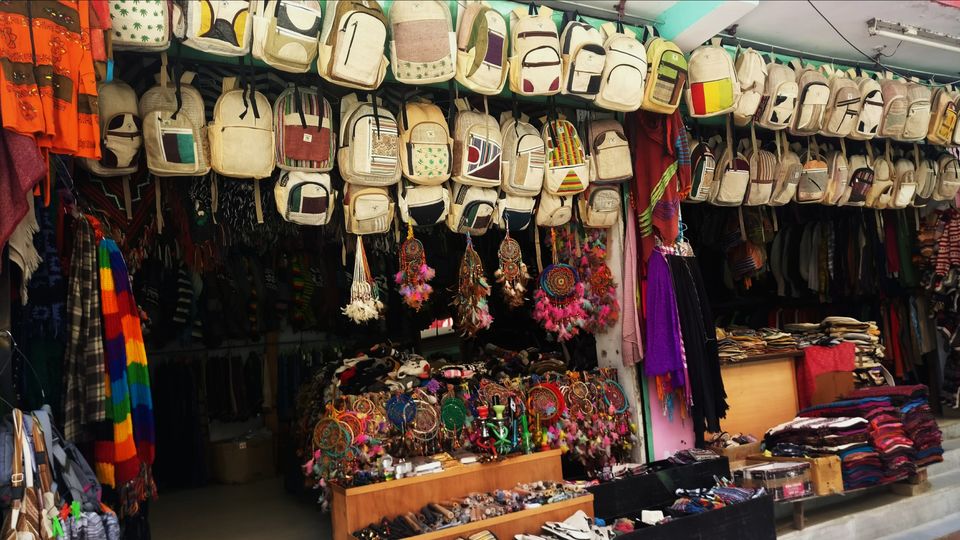 Then started my trek to kheerganga . I was fully excited and happy that finally I was making a new experience of solo trekking and a beautiful trek of 13 km .
I started trek around 12:30 pm and keep on moving , first 04 kilometers were sunny. I took two halts of 05 mins in first 5 km. I found some trekkers on my way , some were foreigners, some were locals in a group of two or more and very few like me were climbing alone.
One of them was Jonathan Hwa an IT professional from Malaysia who works in Singapore. We shared food and Snickers on the way. He was going to Pin Parvati and Lahul Spiti with a heavy backpack. (It requires 10-12 days to reach Pin Parvati from Kheerganga). But due to bad weather and no company Jonathan cancelled his trip to Spiti.
I also got the company of one of the most loyal
Creature of Mankind- Dog. Two hilly dogs I found one was blackie and the other one was brownie which found another company of people after walking with for one km but I felt as they were with me for days.
Then this was amazing feeling to walk alone in the jungles of Parvati Valley. Walking amidst the tall Deodar trees was mesmerising and on the way I was able to listen my own breath due to acclivity.
Few waterfalls on the way which insisted me to take few halts and captured the panoramic view.
Finally I reached Kheerganga at 4:15 pm.
I have observed two things while climbing solo,
Ist I didn't have a group so I felt shy initially to interact with other trekkers who either were in group or alone.
Then I found myself talking to some new people whom I don't know. It was an amazing feeling to know someone who is unfamiliar with your whereabouts and suddenly you become known to each other. Jonathan was one of them with whom I shared a tent.
We got the tent on rent for 300 rupees.
I started to capture beautiful mountains in the surrounding. Then there was a sudden change in the weather. Clouds come floating in Kheerganga, no longer to carry rain or usher storm, but to cover the Sun. The blue sky now turned into grey. It was partially dark at Kheerganga, but later on, the sun fought back and it's rays add color sunset to the sky. The view was hypnotized. I have captured and recorded it in my camera.
Meanwhile Jonathan changed his clothes and come out of the tent with towel and asked me to take bath. I asked him, where ? He said, in the hot water spring. It's my bad luck that I didn't know about the Hot water spring because of which the place is known as "Kheerganga".
People usually take bath in hot water which gives you relief after Trekking of 13 Kms. I really wanted to took a dip in the hot water but
I was not carrying my shorts. I was cursing myself for a moment but later on when I turned my back towards the V- shape the two mountains were making. I found the rays of sun directly falls on the peak of one cladded with snow. The summit was shining like a diamond.
Jonathan was sharing his experience of bath in hot spring. Then We had our dinner in the same cafe which had rented us the tent. I ordered Dal chawal and Roti because of its delicious taste in the mountains. Really, the food was delicious. It was a heavy meal but natural mineral water digested it.
After having dinner, I started roaming with Jonathan, then I found a group of guys who met me on the way. They were trying to lit fire. They came from Mumbai and one of them was very funny guy who introduced himself as Darshan Rajpurohit a poet who has written the poem "Ali". He got million views for this poem.
He was very generous and kind also. He took my phone number and told me to inform him whenever I need him in Mumbai. A young couple who worked in my company also, came from Mumbai.
The trip was becoming more interesting because I was meeting with new people who had same or different interests. I came to know about more experiences of the more people.
Then I proceeded towards my tent and on the way I looked into sky and to my expectations I found a clear sky full of stars. I could clearly saw the Milky Way.
At 1140 pm I had seen the peak of a mountain was shining like a diamond. Initially I wondered what it would be. After waiting for 5 minutes I saw moon 🌒 was rising.
Then I came to my tent with Jonathan, he was quite happy but a little sad too because of the bad weather which cancelled his Pin Parvati trekk.
But I didn't want my new friend to be upset.
I gave him another option to do more adventure. I suggested him to visit Ladakh from Manali to explore the Incredible India.
The pics of Day 2 are uploaded bellow: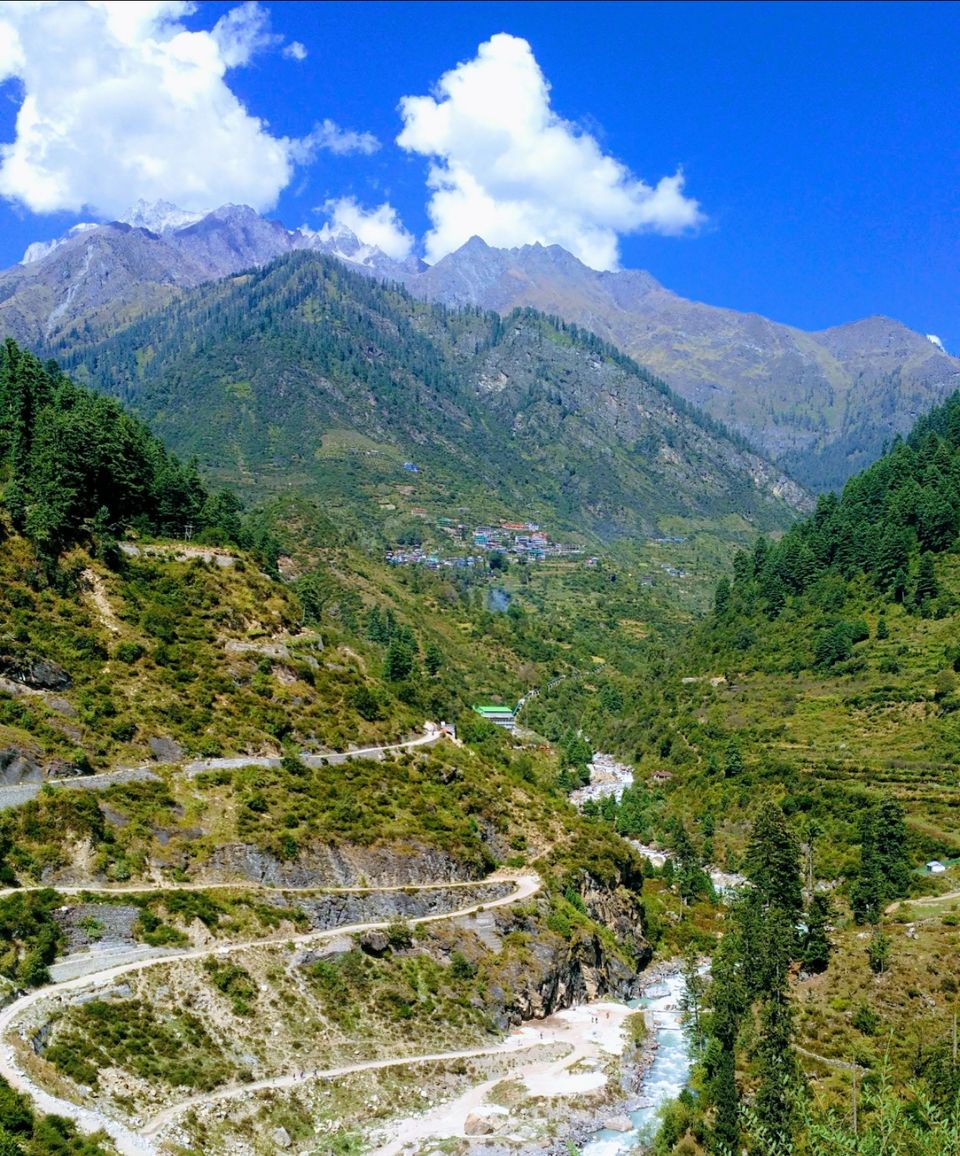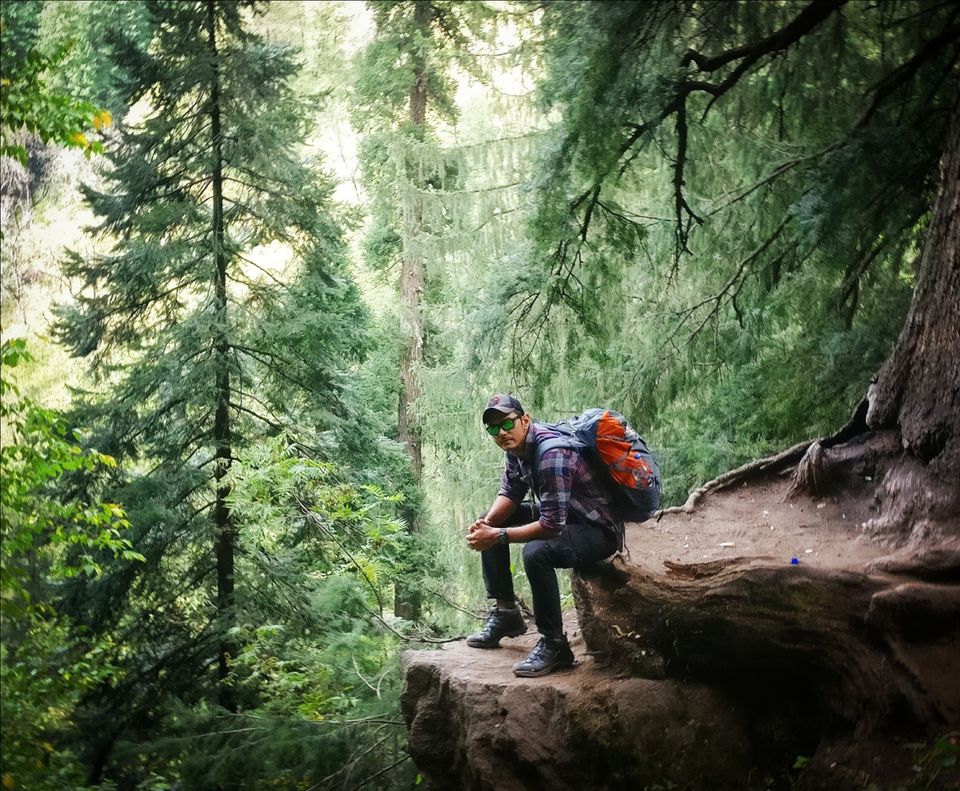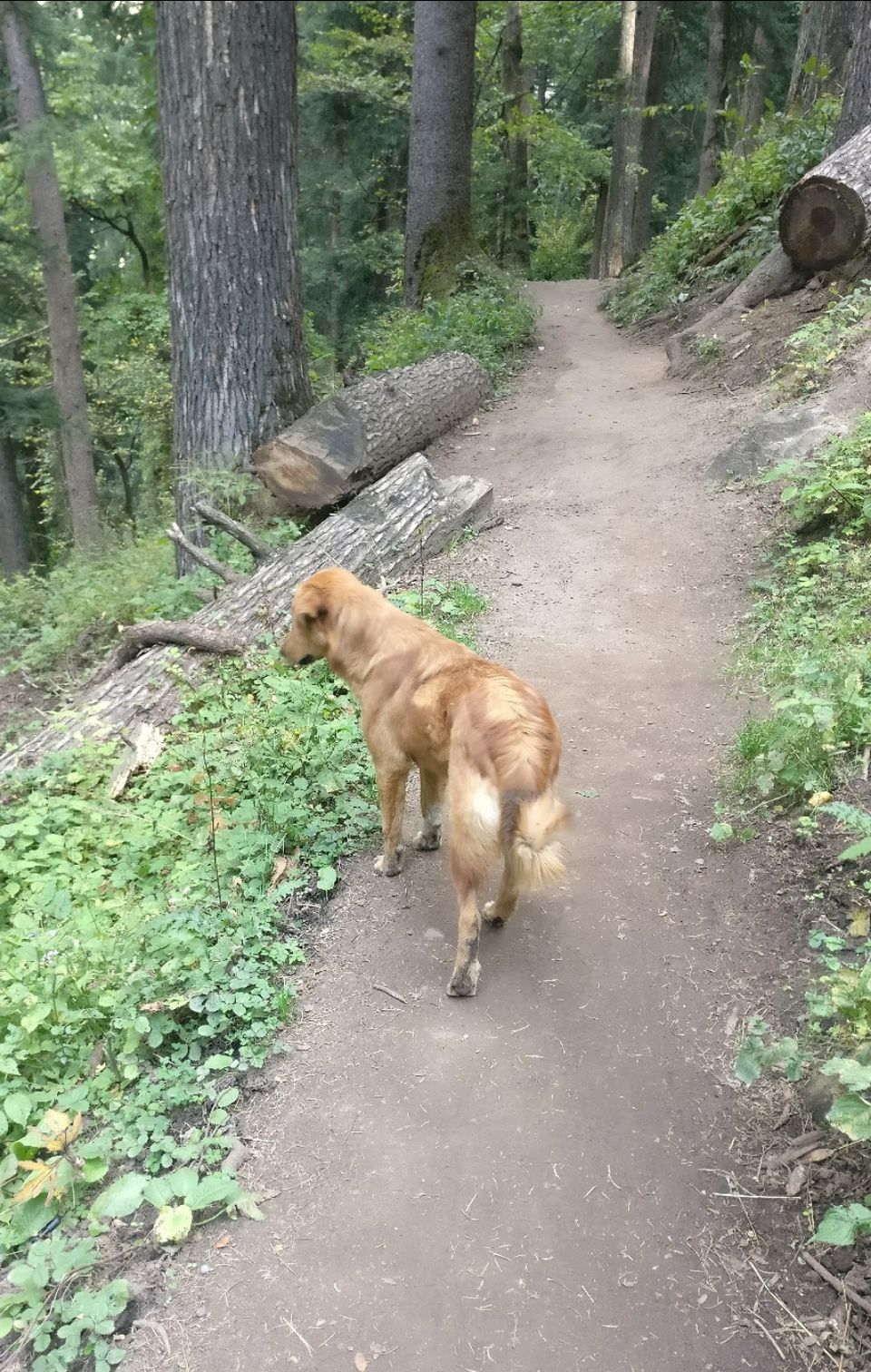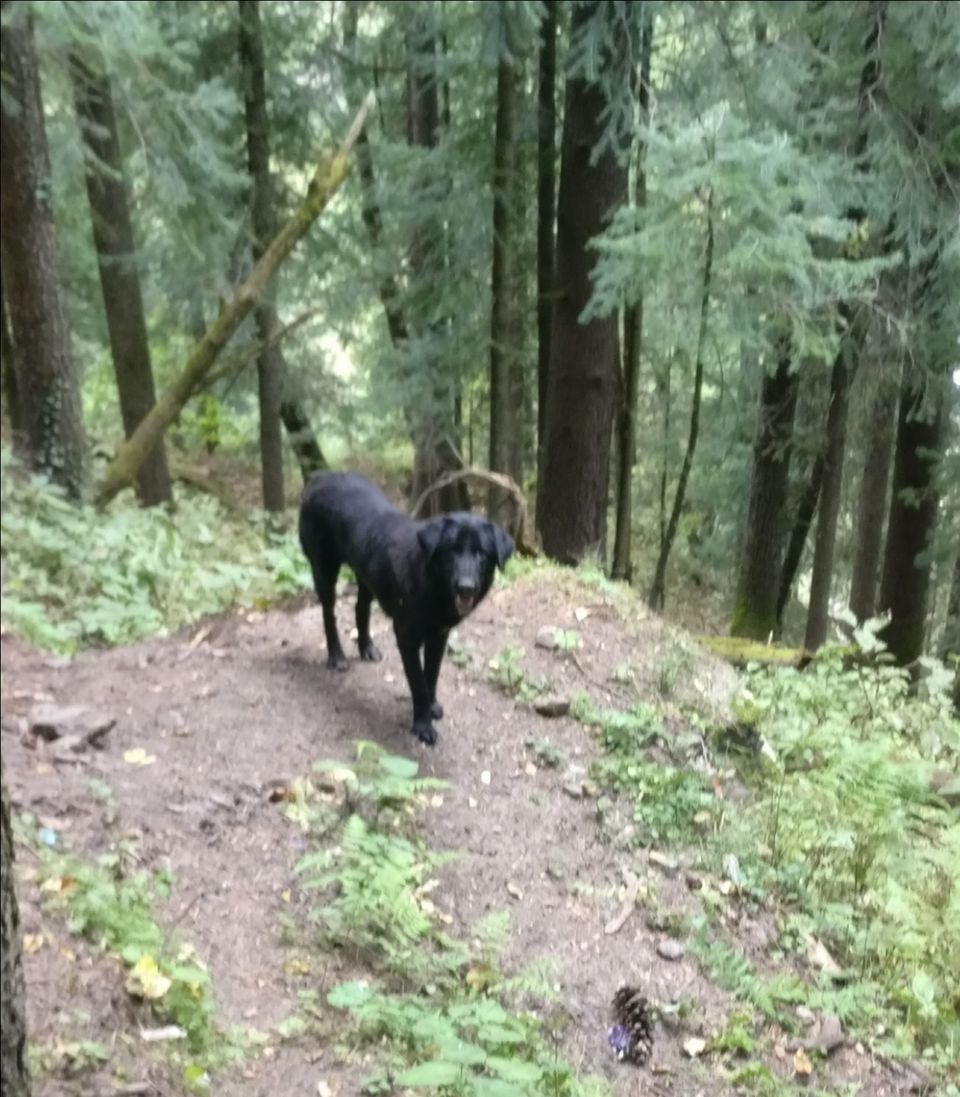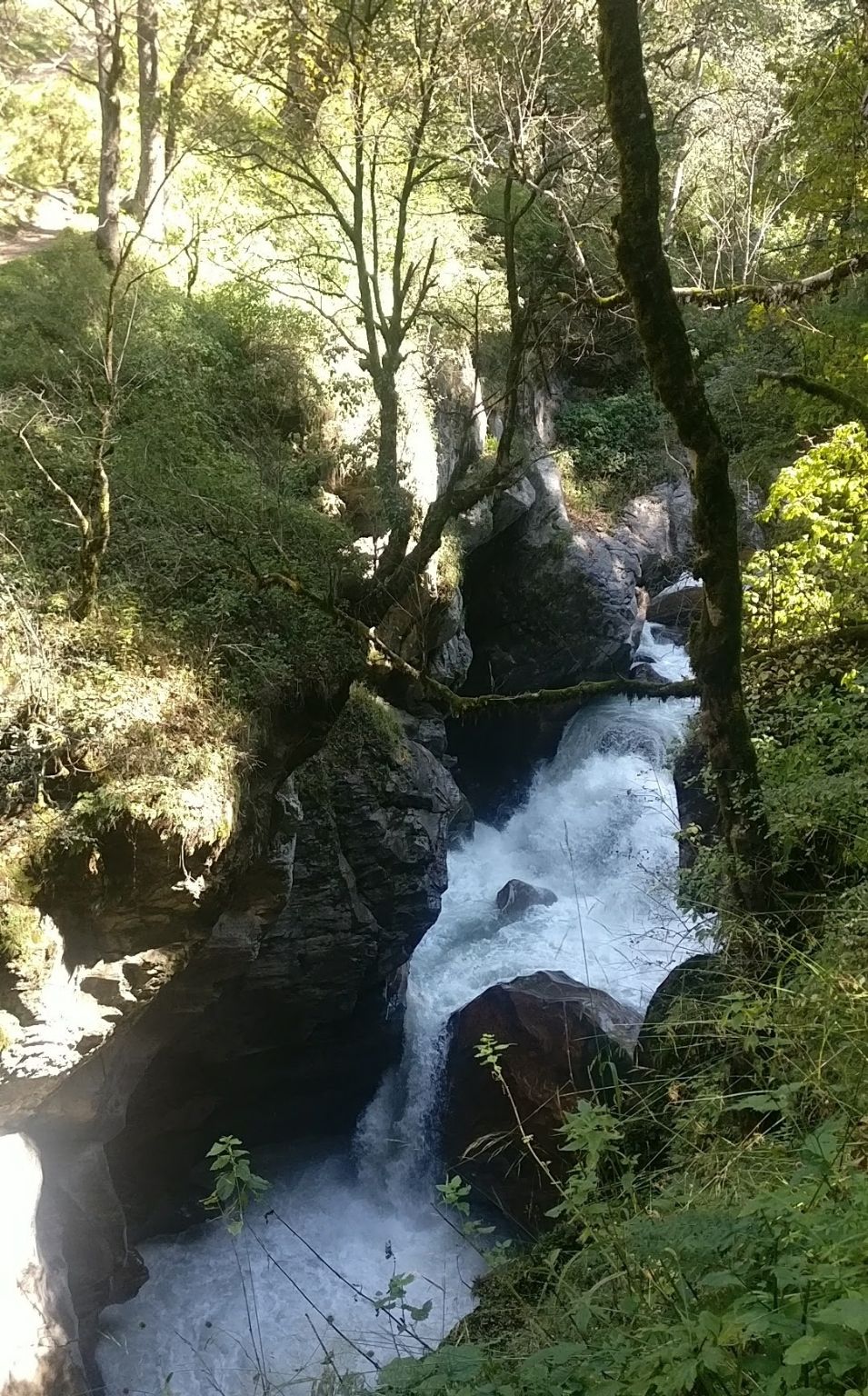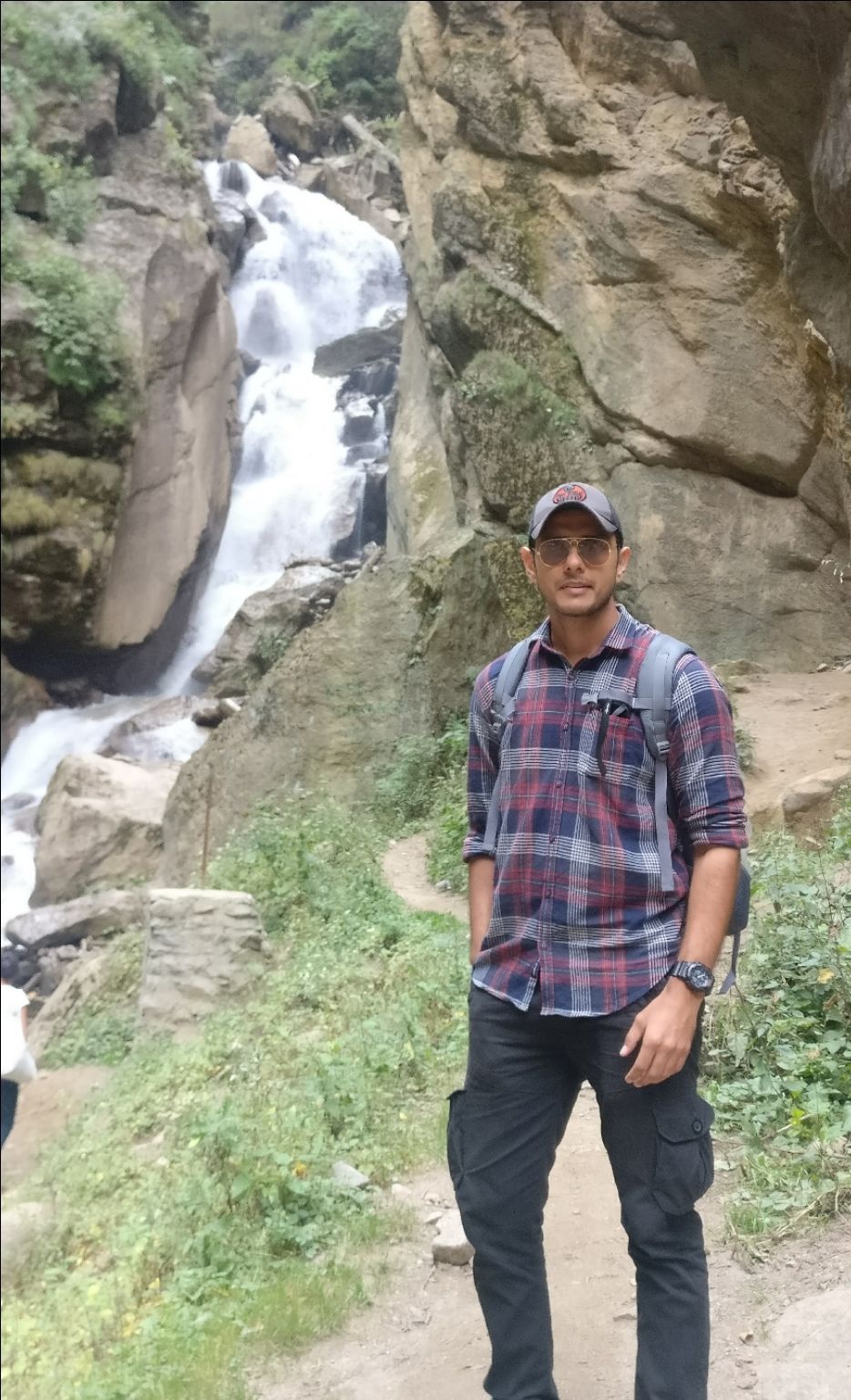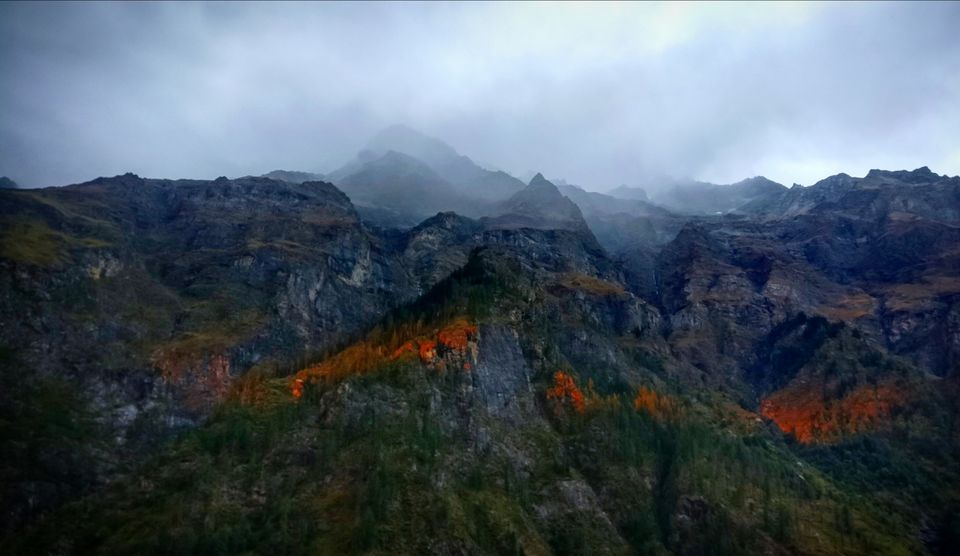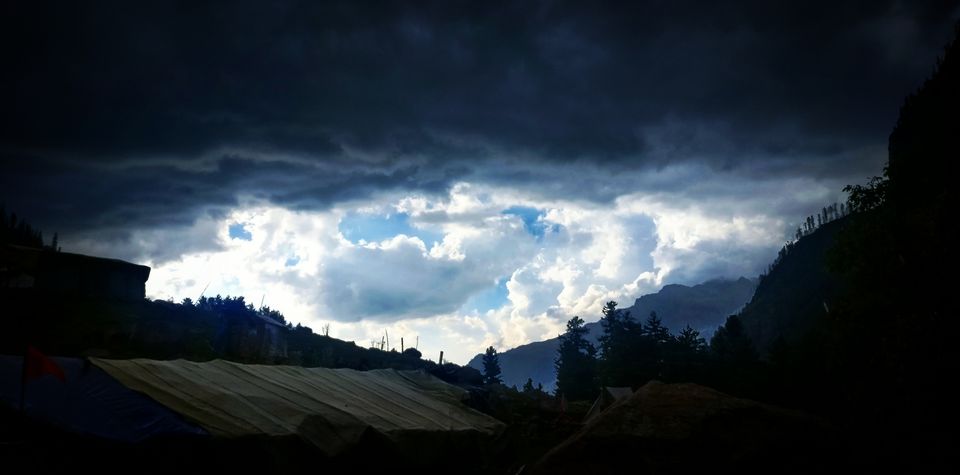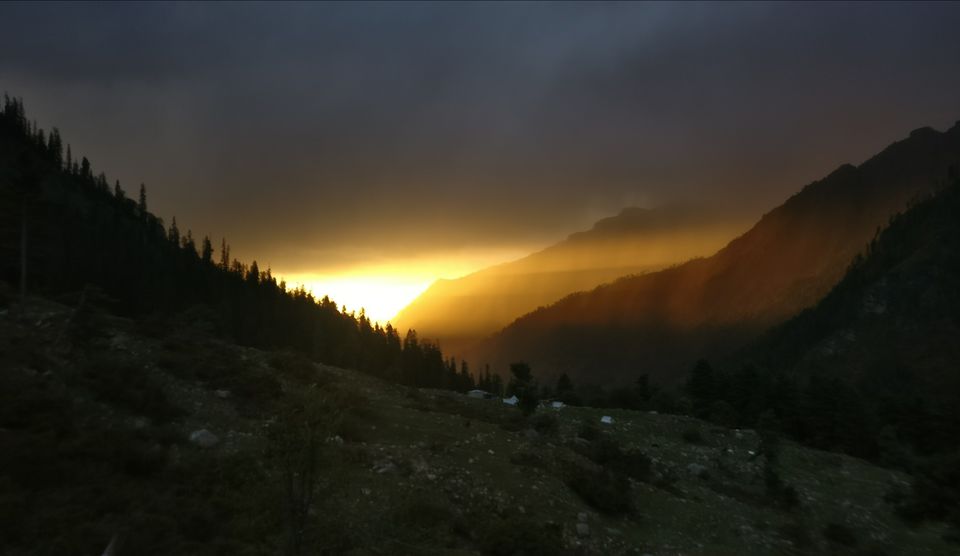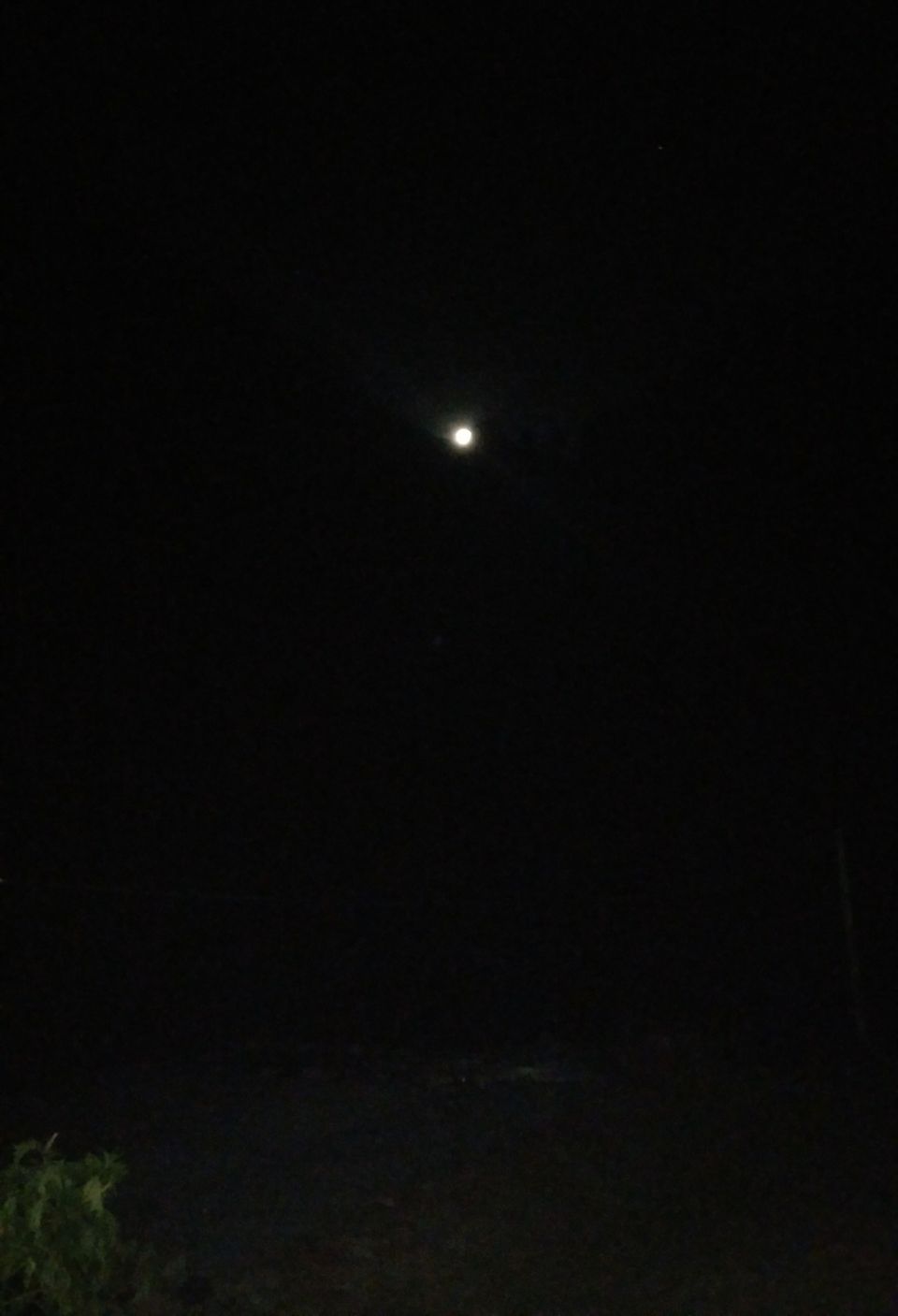 This morning, I woke up at 6 am and quickly come out of my tent with my towel and rushed towards the Hot Spring. It was very cold outside. The temperature could be 7-8 degrees. I put myself into the hot water and that feeling took me out of the world. It was complete silence over there. Only 2-3 Israeli men were there. I sat in a monk mode in the water, closed my eyes for half an hour. I forgot my past, concentrating in me only and my entire stress was relieved. I was silently talking to my spirit which never happened before.
Now I was looking at the mountain in front of me, the sun was about to rise. I waited for 10 minutes in the spring and saw the sunset.
I welcomed the first sun-rays and moved out of the spring. I have spent around one and half hour in the spring.( Kund).
Now I came to the tent and got ready for the breakfast. I also packed my backpack and turned towards the cafe. There I ordered a full glass of Tea. It was actually need of the hour to fight with the low temperature.
In the cafe , I met with an Israeli family who were roaming in the Kasol Area for 2 months and they were at Kheerganga for 3-4 days. We exchanged a lot of things like our religious and cultural values.
One of the lady told us her knowledge about the Gita and Lord Krishna.
I briefed them why we like Israel as a nation.
I had a very good time with them.
There was another guy Atul Sood who came from Mohali. He worked in a real estate company and was on an official trip to Kullu. But he skipped that trip and without informing his officials he rushed to Kheerganga to get relief. He was not satisfied with his job so he came to walk solo. He switched off his phone. Moreover no mobile network was available in Kheerganga.
Even for two days, I was out of the virtual social world.
No emails, No WhatsApp, FB, Instagram and No contact with the rest of the world. This insisted me to talk with myself.
After having breakfast with the Israeli people Myself, Jonathan and Atul returned to the base Barshaini from where we got a Bus upto Kullu.
Atul was with us upto Kullu only. Jonathan and I caught a bus from Kullu to Manali.
There we separated, I joined my cousin and John booked his ticket for Ladakh.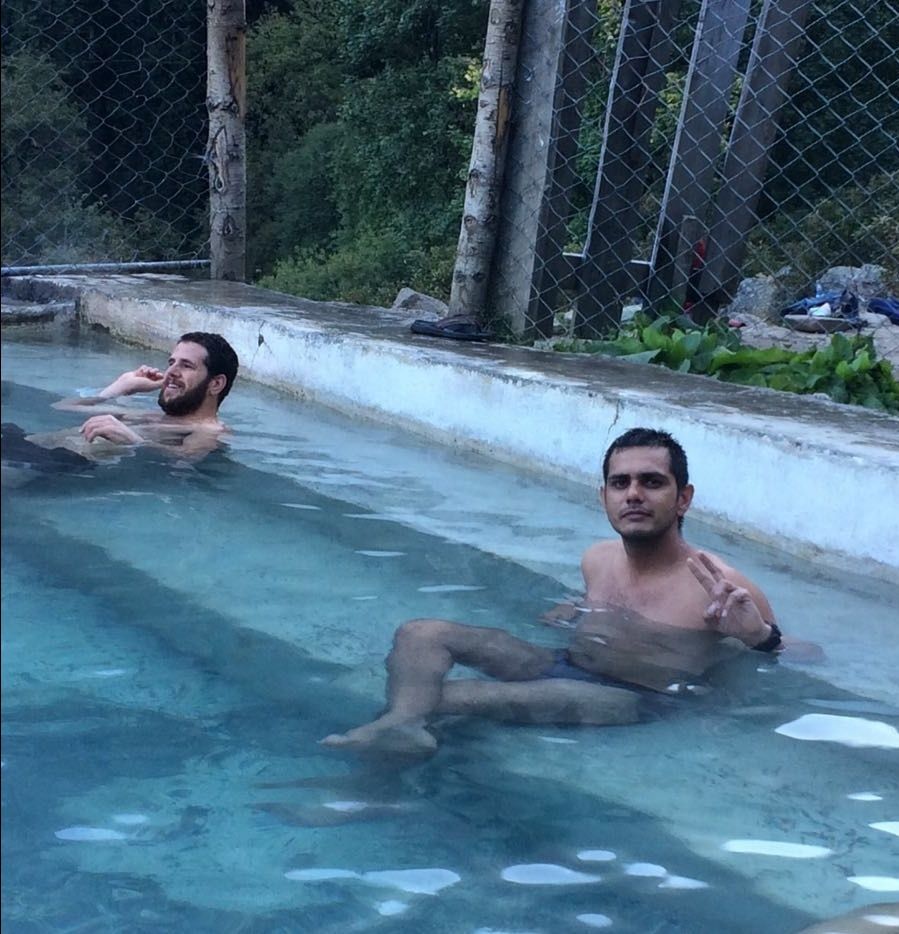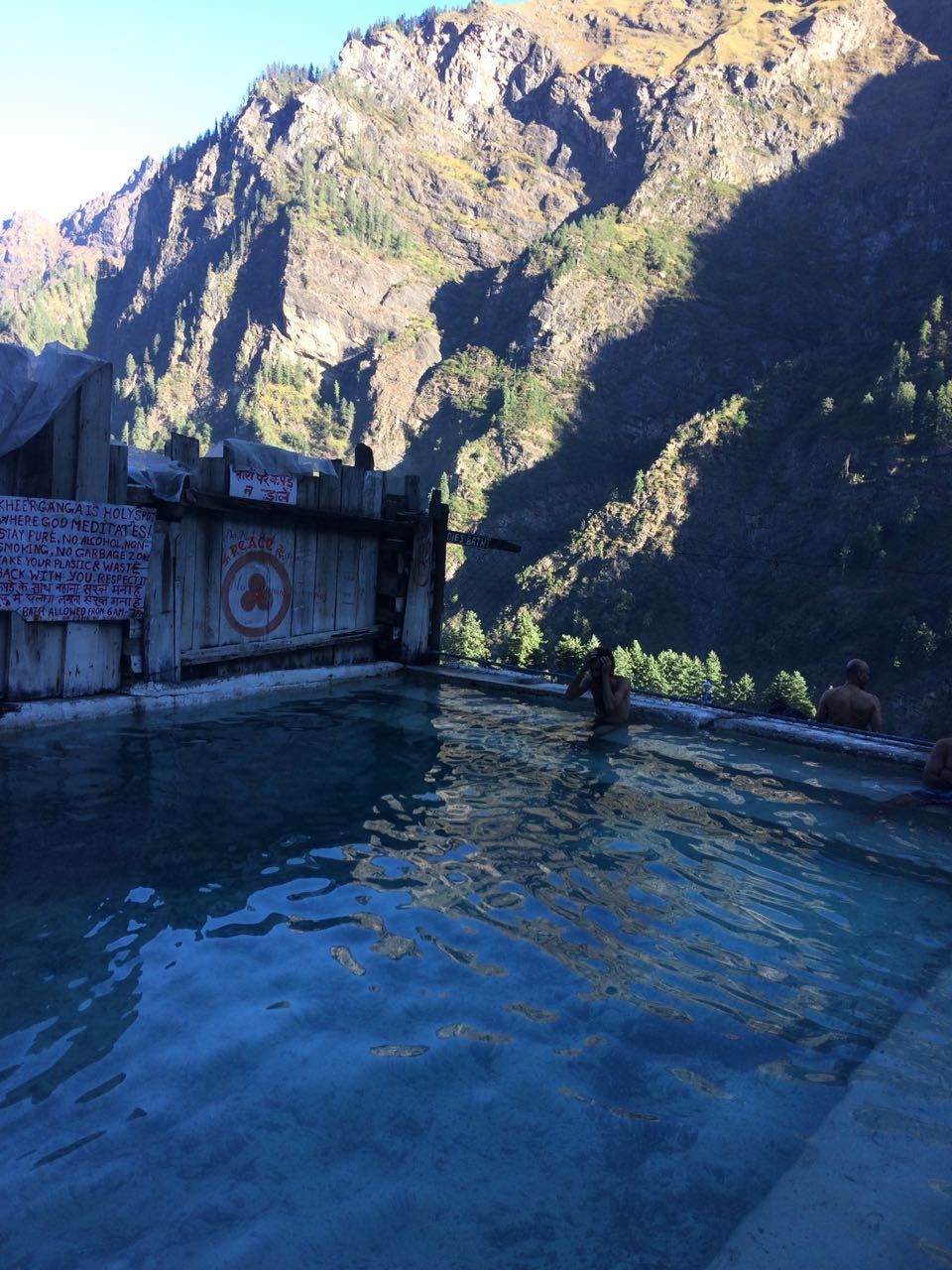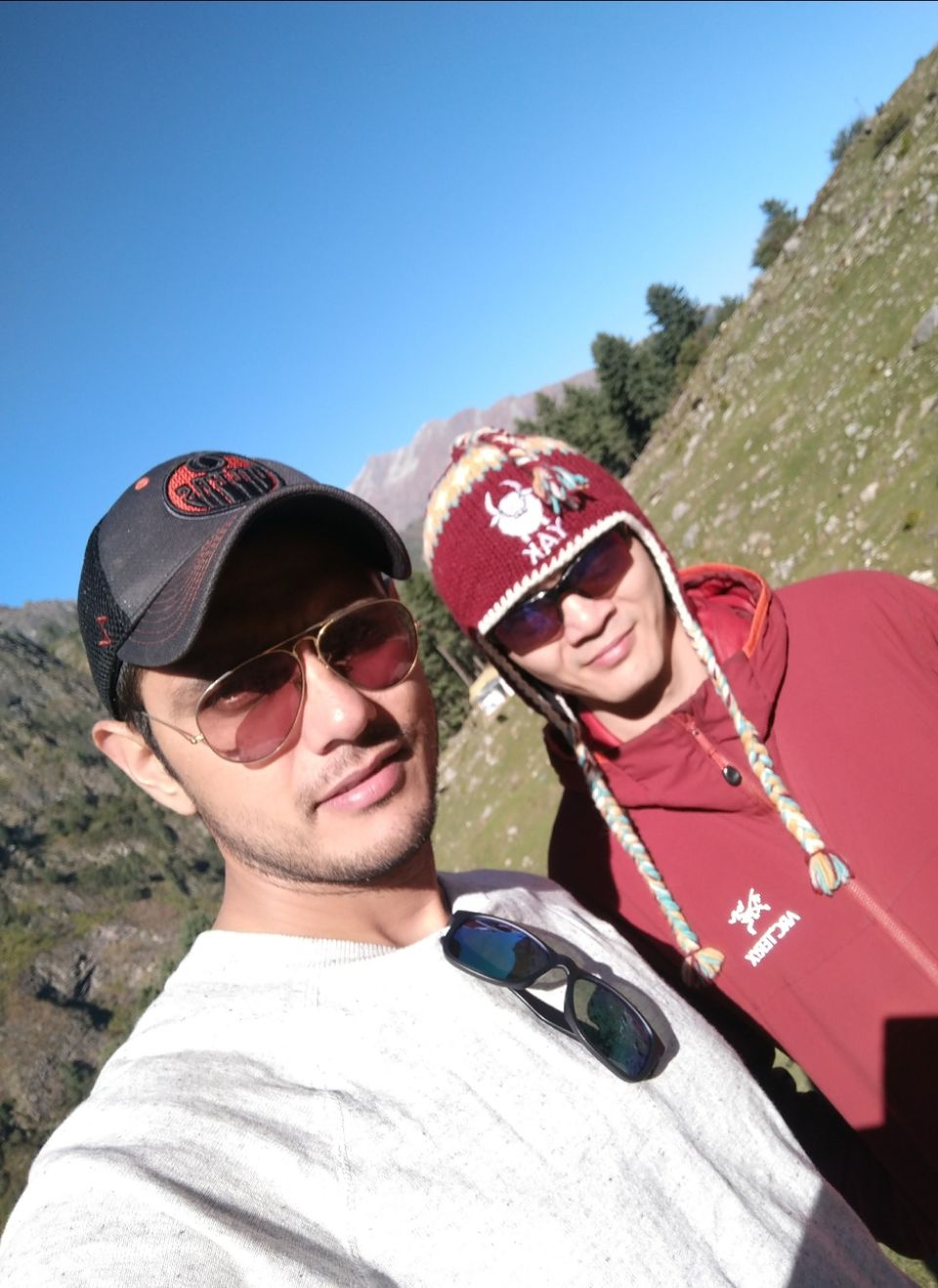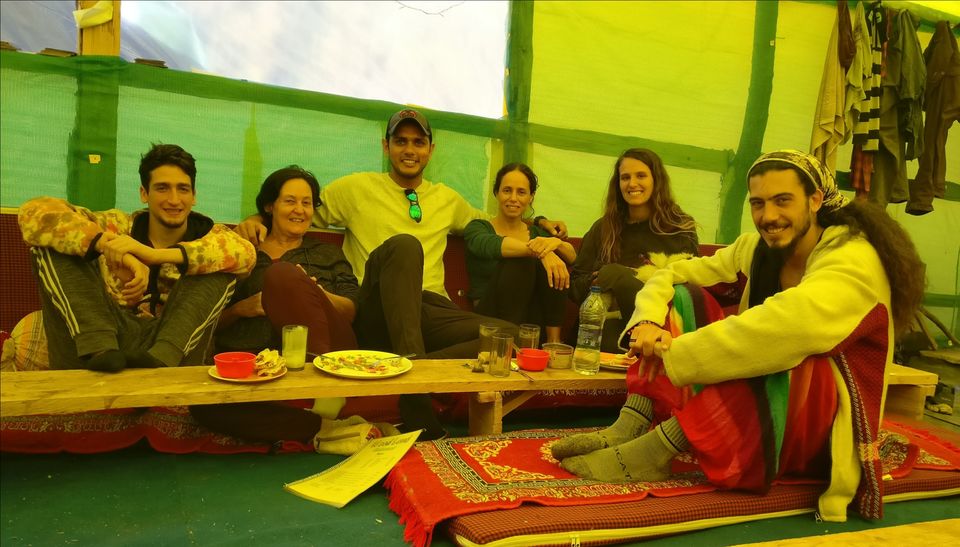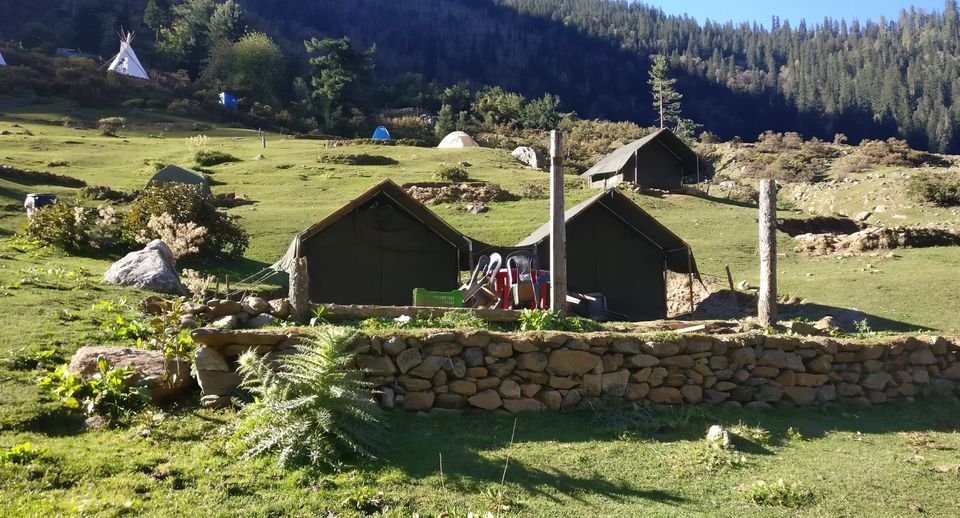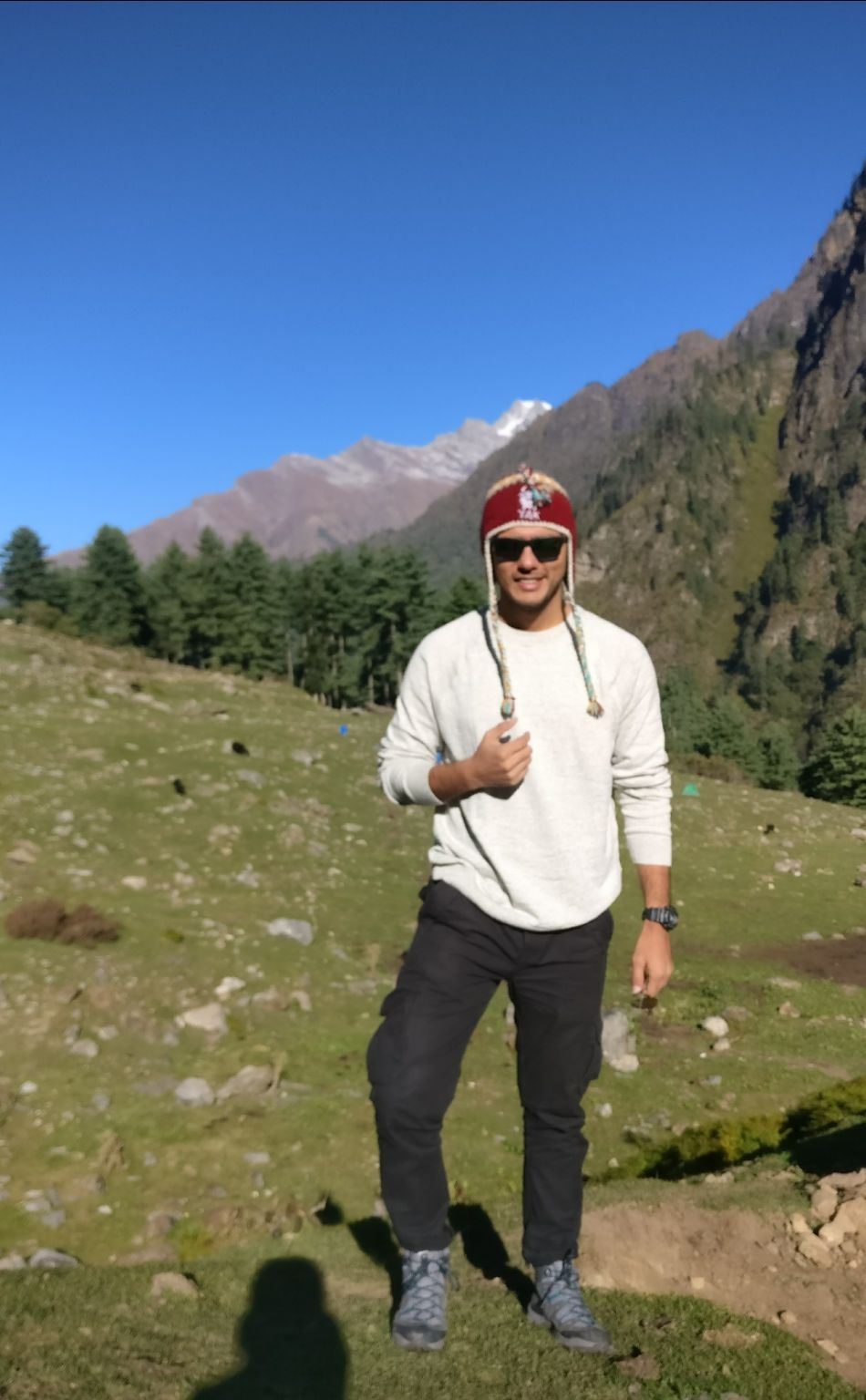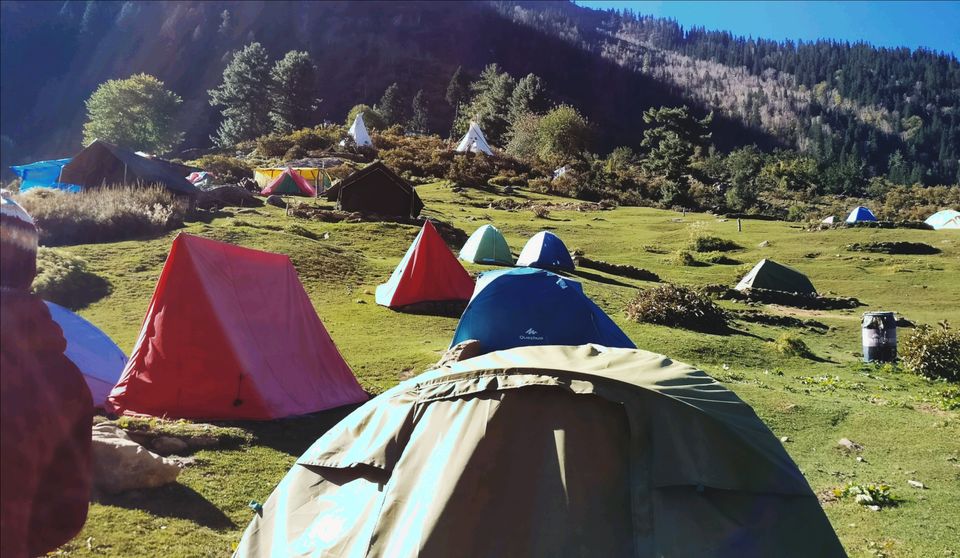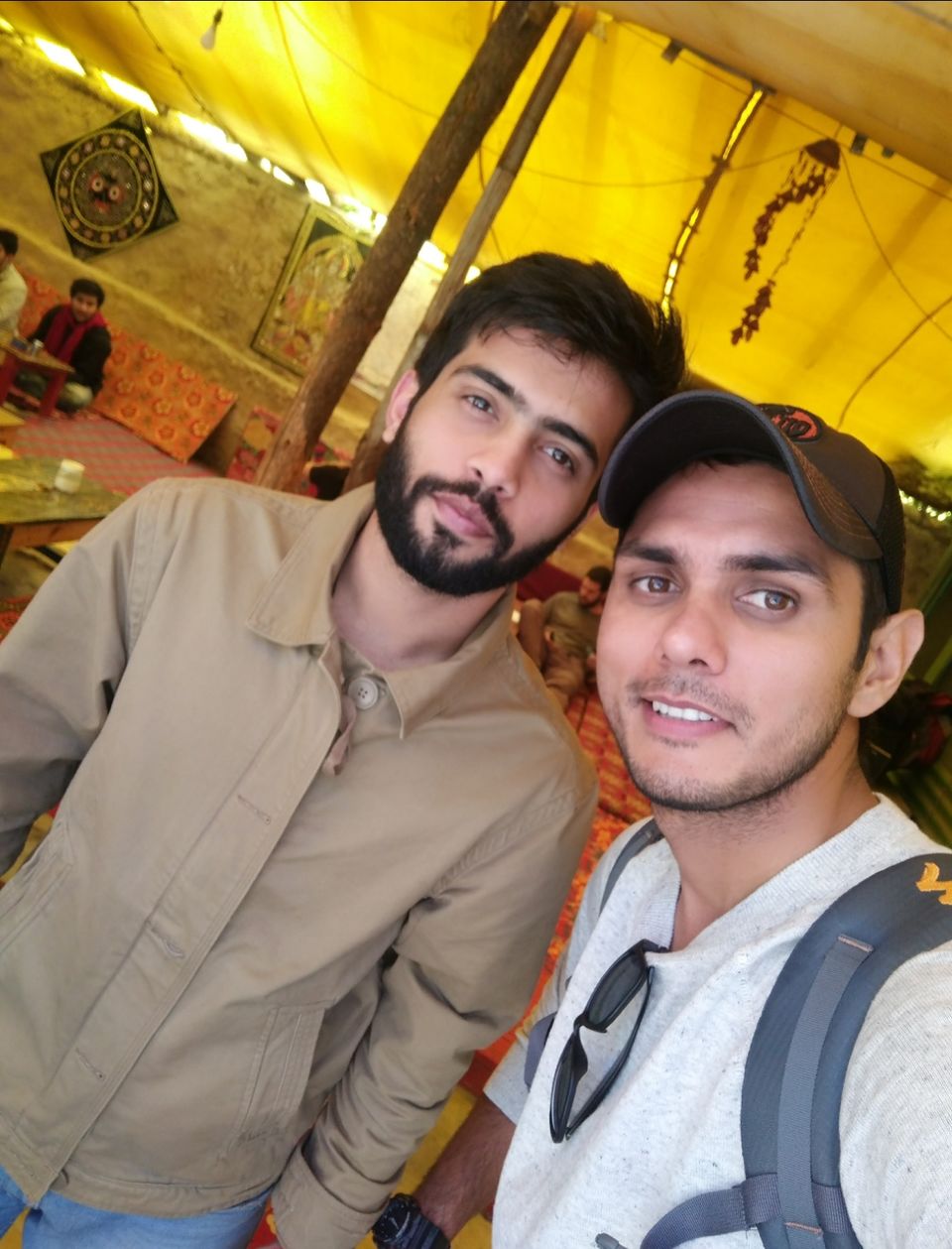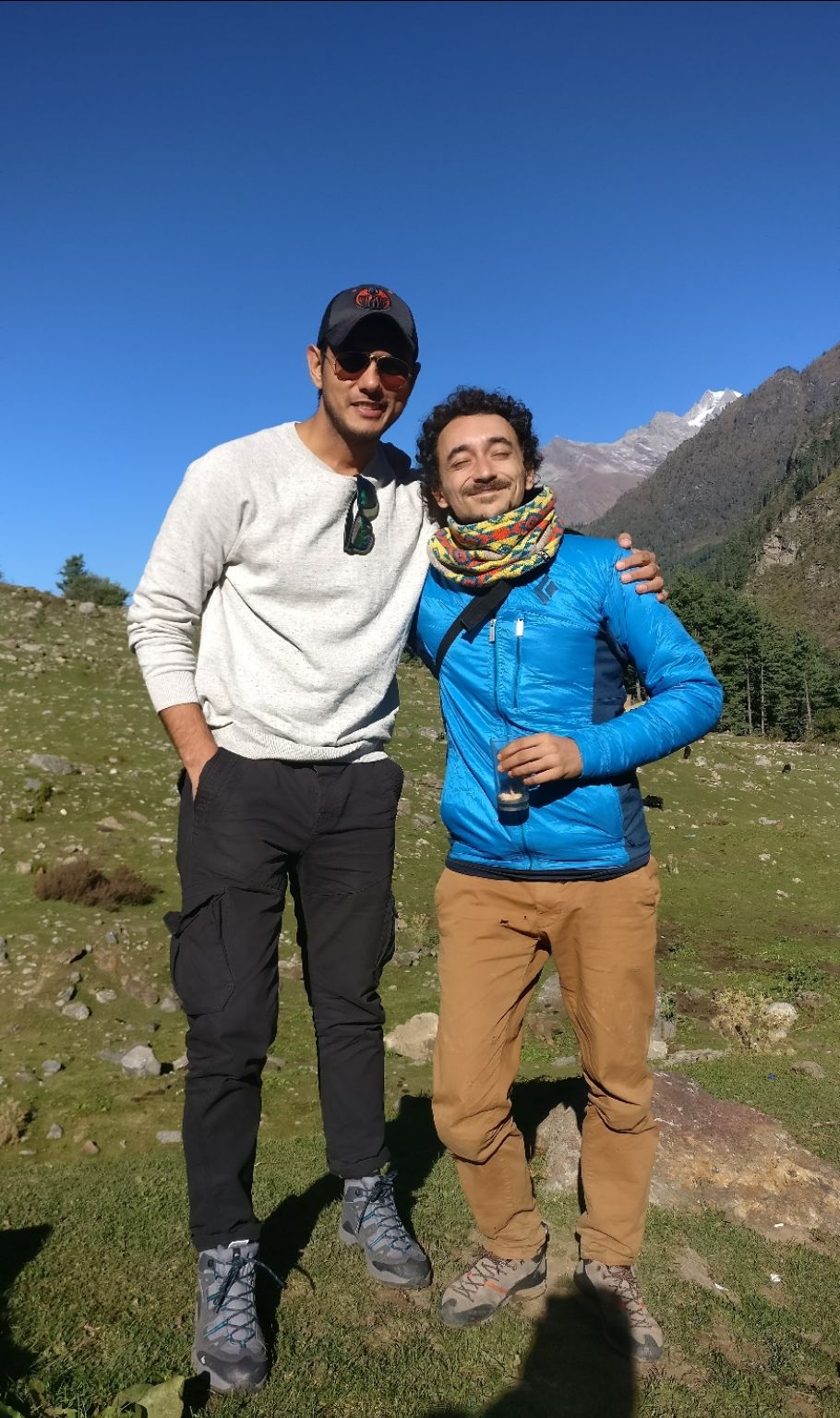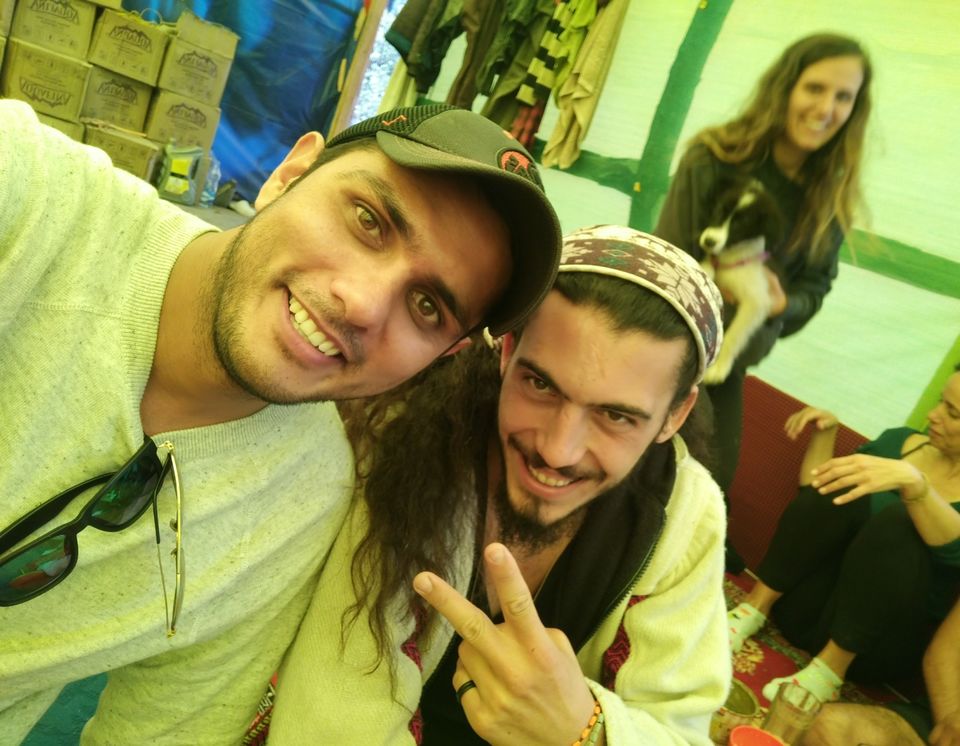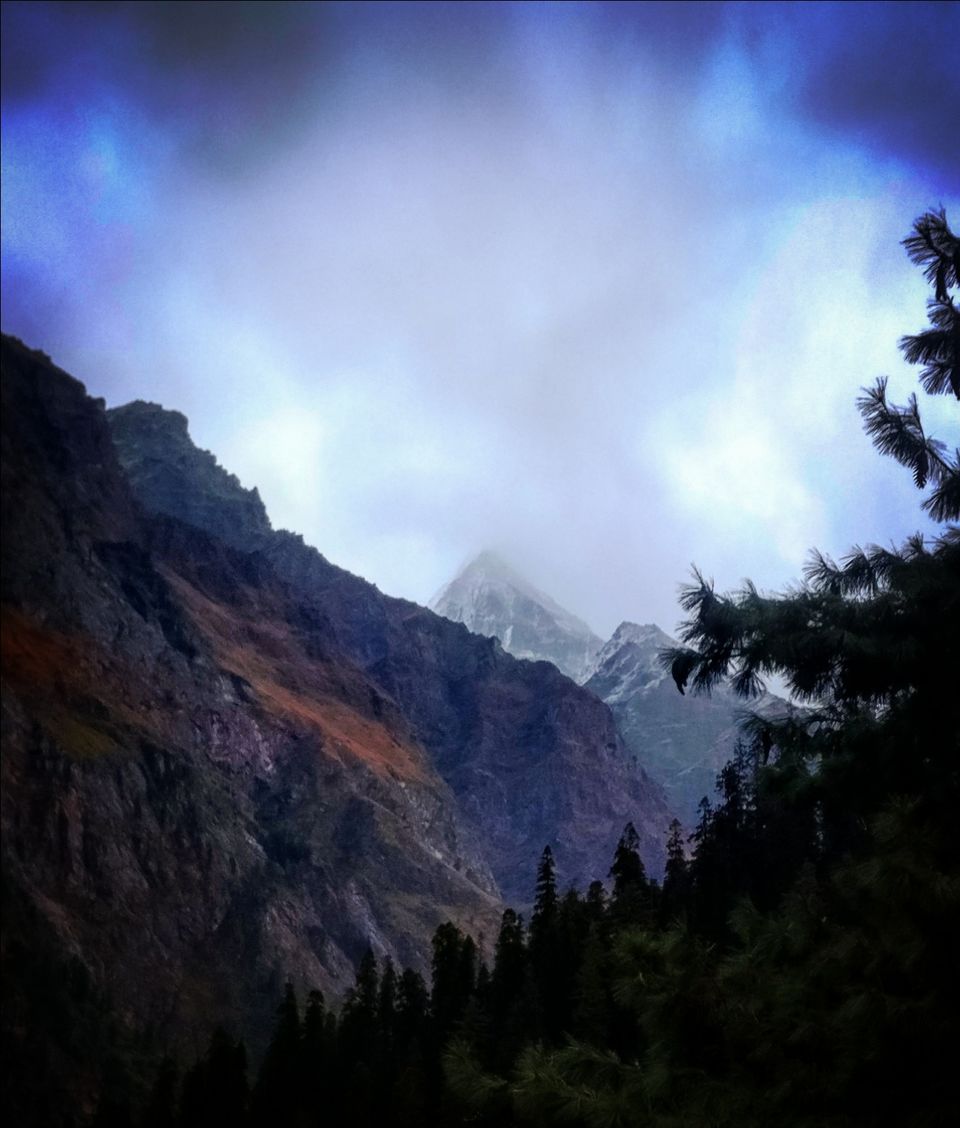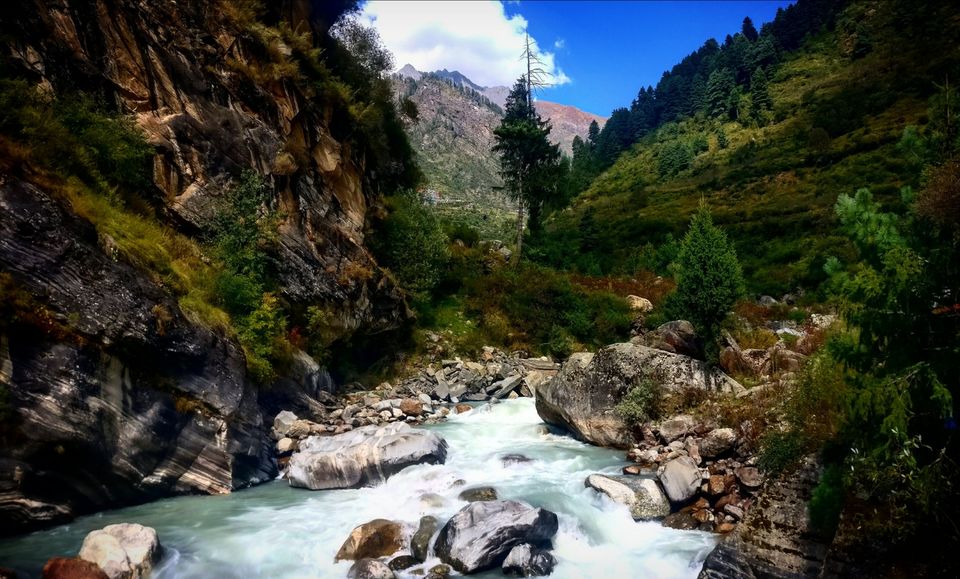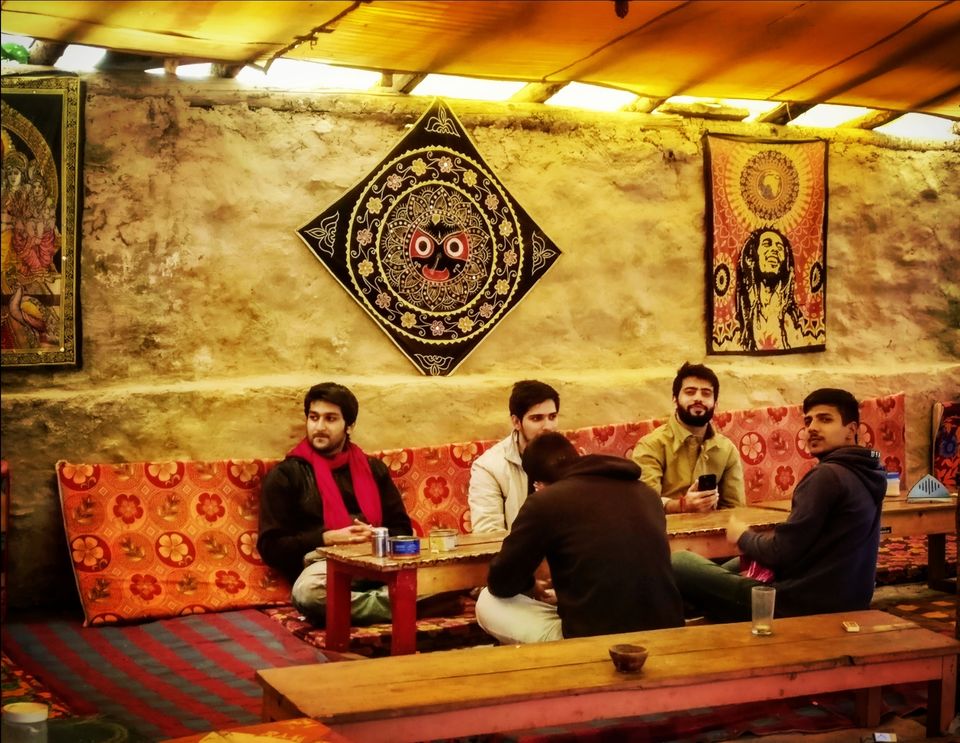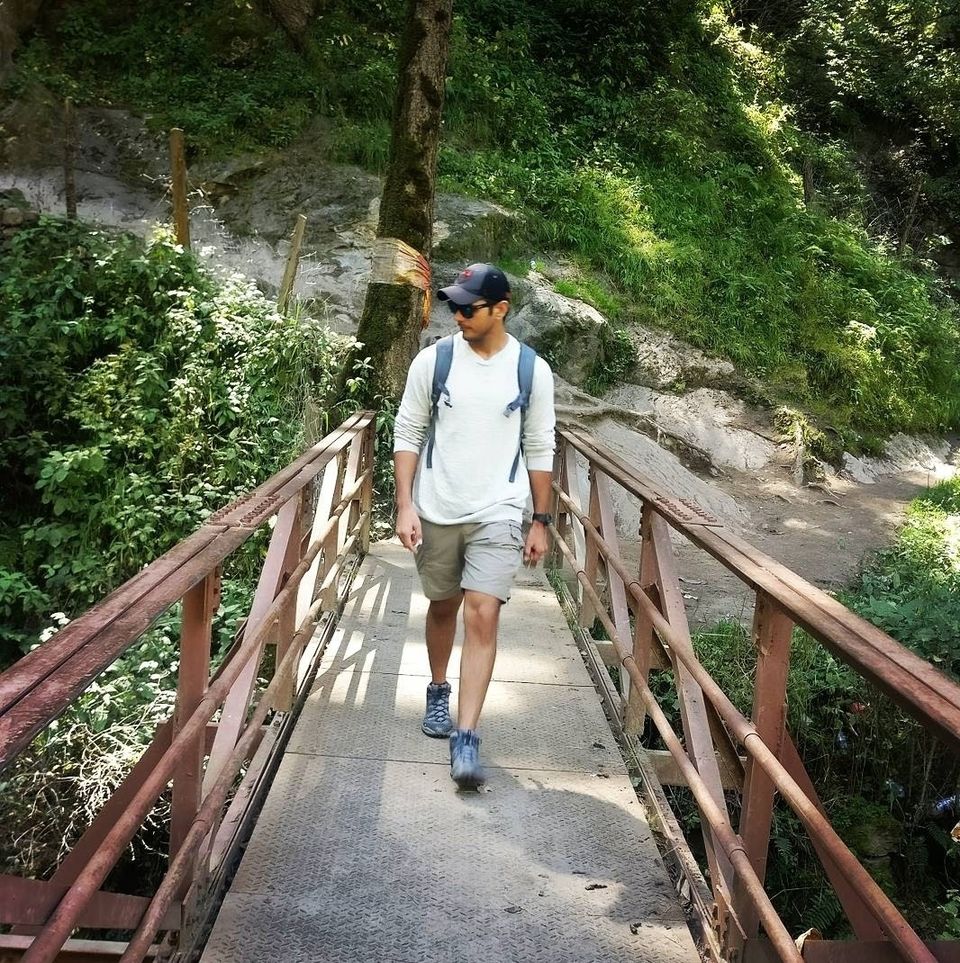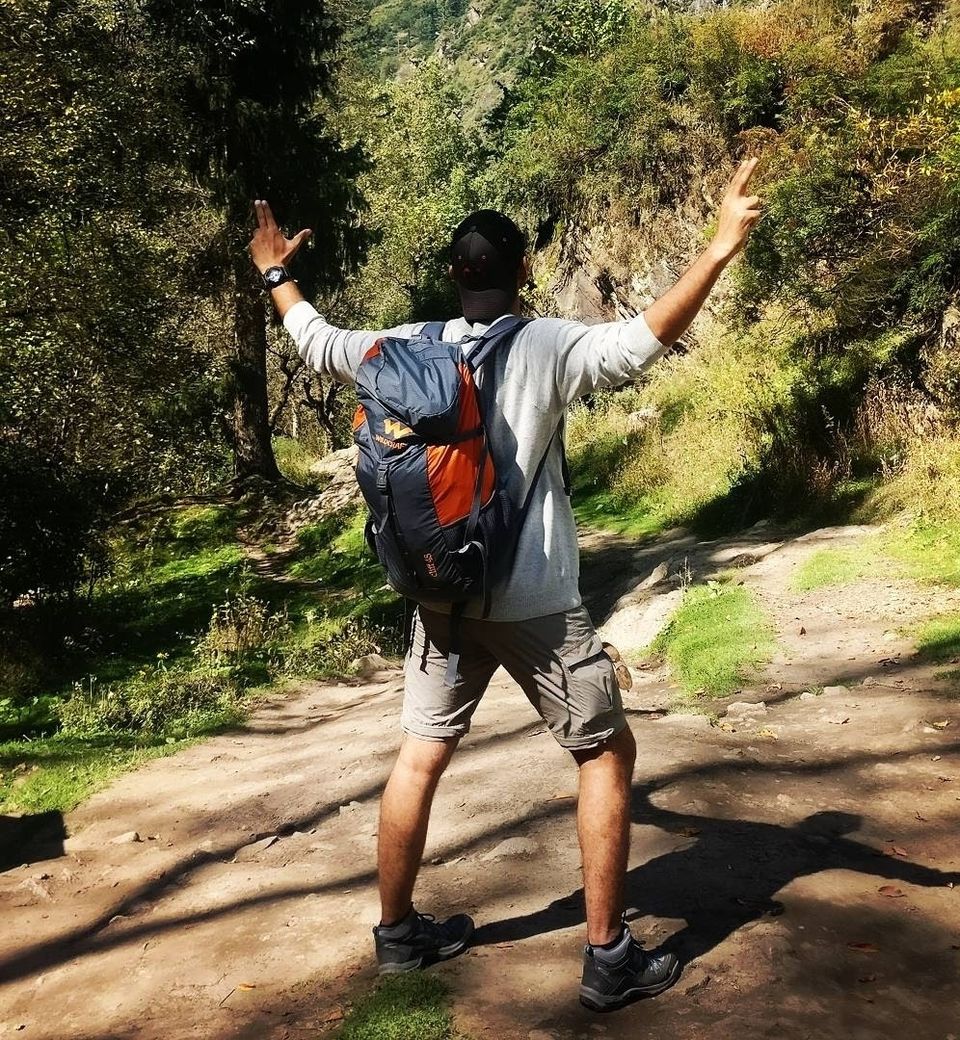 From this trekk, I Understand that money or materialistic things are not as much important as you think they are, but travelling/trekking is! All I have learned, the experience. The experience of myself and the people I met. When you travel, you are going out of your comfort zone, you obviously get to know about the places and people around you, but you also get to know yourself, your strengths and your weaknesses. In this process, you may find what interests you have. You will get to realize your own worth. Most of all, you will learn to enjoy your life. You will learn to cheer yourself up and face whatever life throws at you. While travelling, you will learn how to deal with different people, on your different travel journeys you will learn some lessons for a lifetime, you may get some beautiful connections, you may get some mesmerising memories to cherish for a lifetime and so much of knowledge. If you can't go for the long trips, at least start exploring whatever's around you whenever its possible for you.
And finally, when I was coming back to my work place, at Delhi Airport while reading a book I got a message from Jonathan who shared experience of his Ladakh Trip.
I would suggest you to Travel often.
It will change your perspective about life.
It will change everything.