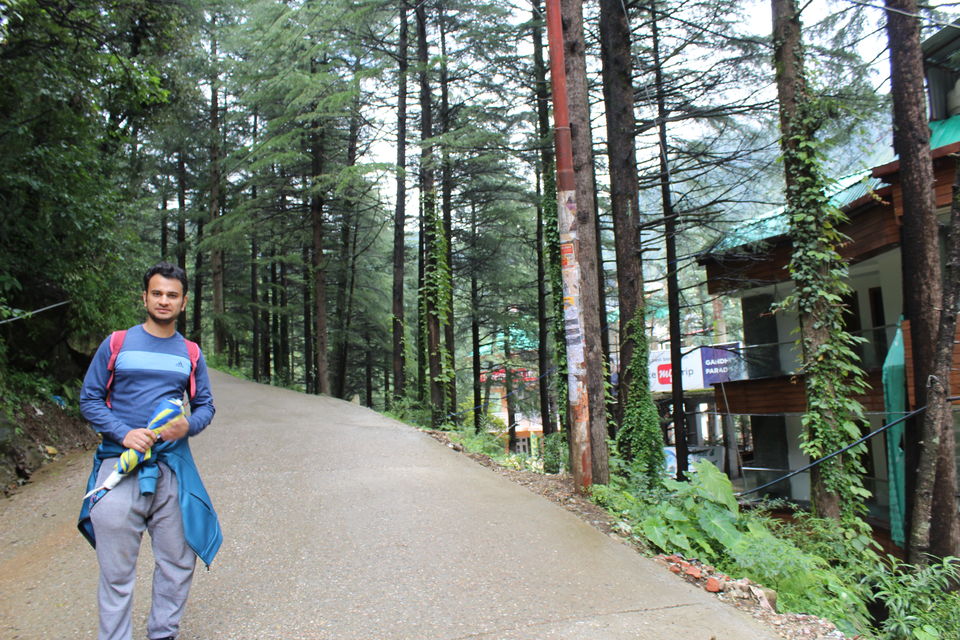 Experiences which are unplanned are the most beautiful. This was proved on our 2 day trip to Mcleodganj. Let's start.
We left from delhi to Mcleodganj in a volvo bus. Though we were not in good health still we went kyunki keeda ghumne ka bahut bada hai. So, we made a commitment of not enervating our bodies in the trip. we want this trip to be a relaxed one but kisse pata tha ki kya hone waala hai.
We reached and entered our rooms at around 7:00 A.M. We took rest for around 2 hours and then proceeded towards the market for breakfast. Hotel manager ko bola ki abhi aaye breakfast karke. we had coffee, sandwich and stood there for an hour.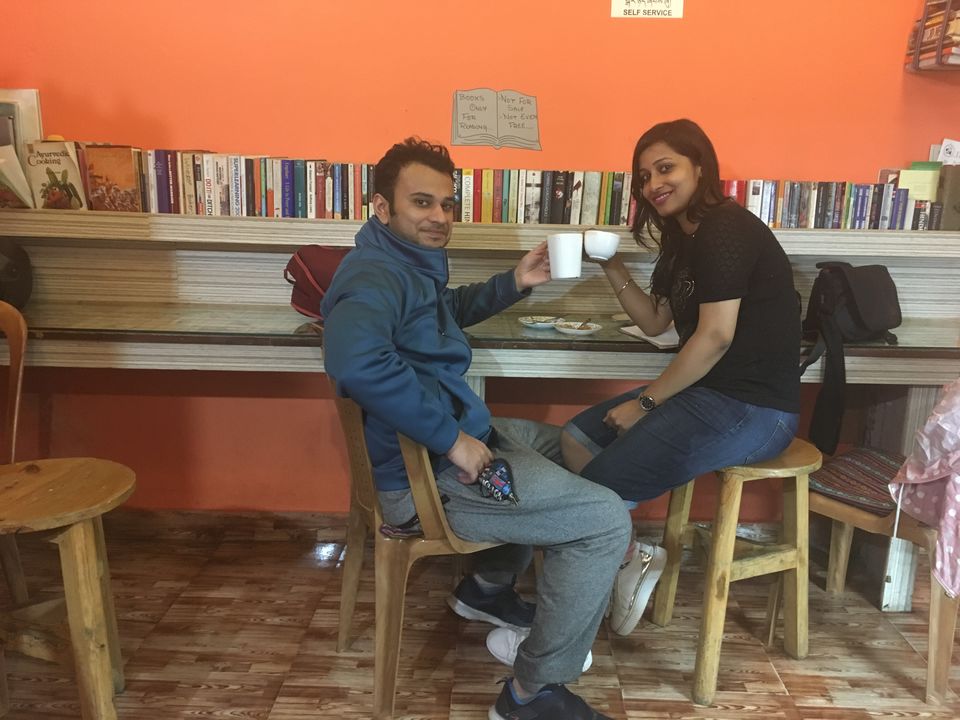 Ab socha let's go for a walk(khaana khaaya hai itna toh banta hai). While walking we got some enchanting views of the valley.
We walked for around 15 min and we saw Dharamkot 1.5 Kms. Ab kya karein no chance hamein nhi jaana chahiye. We need to look after our health, that's what i said dharamkot is a place for meditation lovers we will look after our health once we reach there. Convinced and we went. We found dharamkot so peaceful that we were feeling a lot fresh there. We had our lunch at Trek and Dine restaurant in Dharamkot.
Fir ham nikal pade beech mein i asked local ki yahaan kuch hai dekhne ke liye, he told that there is a temple 3 kms away and the view is breathtaking. People go there to make their wish true. Hum bhi nikal pade chalo kuch energy hi le aate hain.
We reached the temple and did some meditation to regain our energy to recover ourselves.
Aur itni energy aa gyi ki hum triund ki taraf chalte bane jo ki wahaan se 5 km door tha. Now this was a tough yet risky decision, yaar nikle the breakfast ke liye aur triund ke liye nikal gye aur pahuch bhi gye.
We reached triund at 5:30 PM and don't know how we did it. We got Rajma Chawal as soon as we reached the top. We stayed there in the night our signals were gone. We couldn't contact our hotel manager. So it's the next morning we packed and went aur hum pahunche hotel us time pe jab hamein breakfast karke aa jaana chahiye tha but 1 din baad.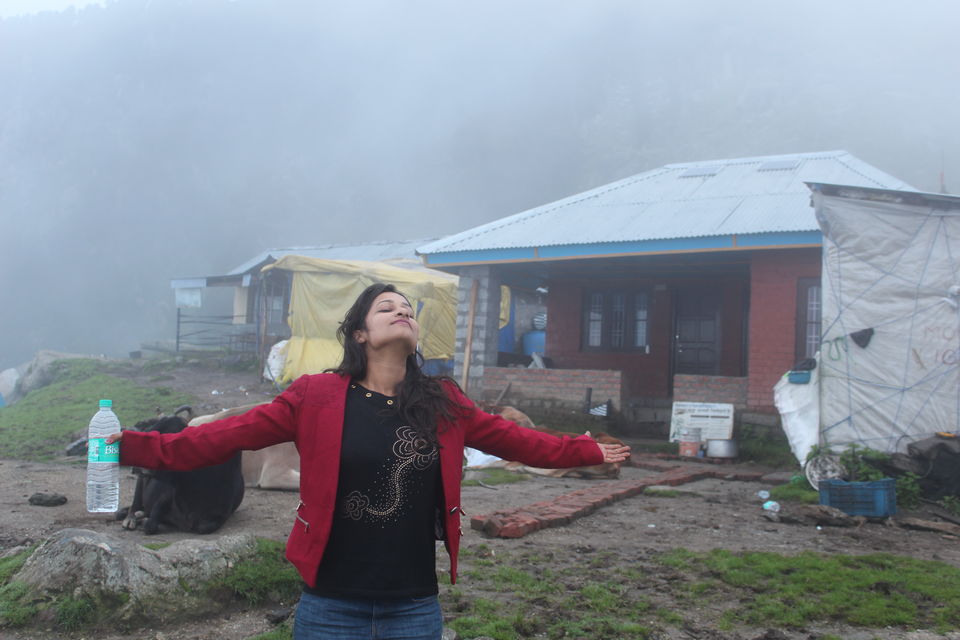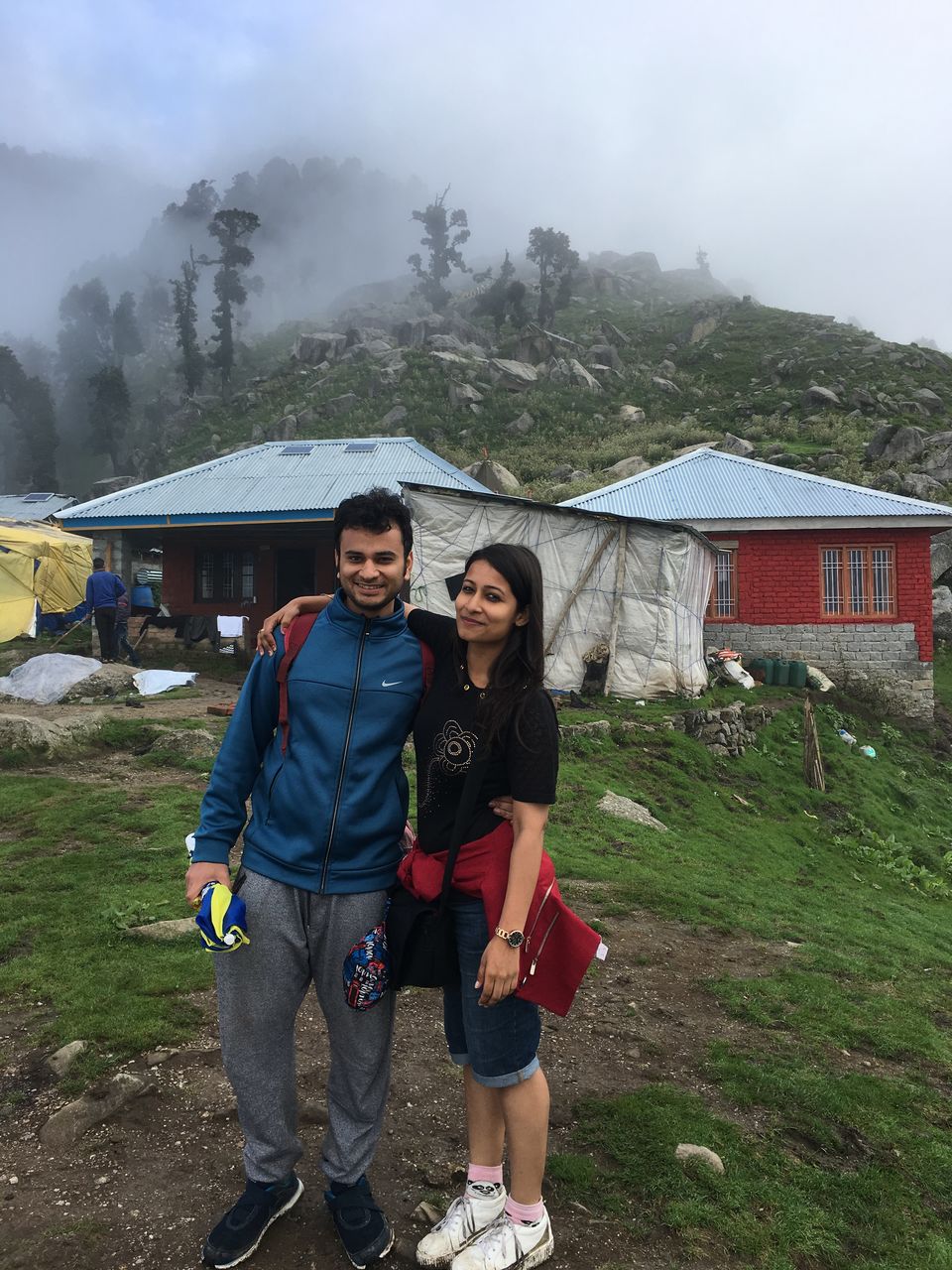 After reaching at the hotel, our health got perfect i don't know what had happened to us but it did.
We went for a recuperating celebration at jimmy's cafe.
i don't know whether we did it right or wrong but it will remain in us lifetime.
Guys if you have any spontaneous adventure in your mind aur abhi tak share nhi kiya hai toh do it.