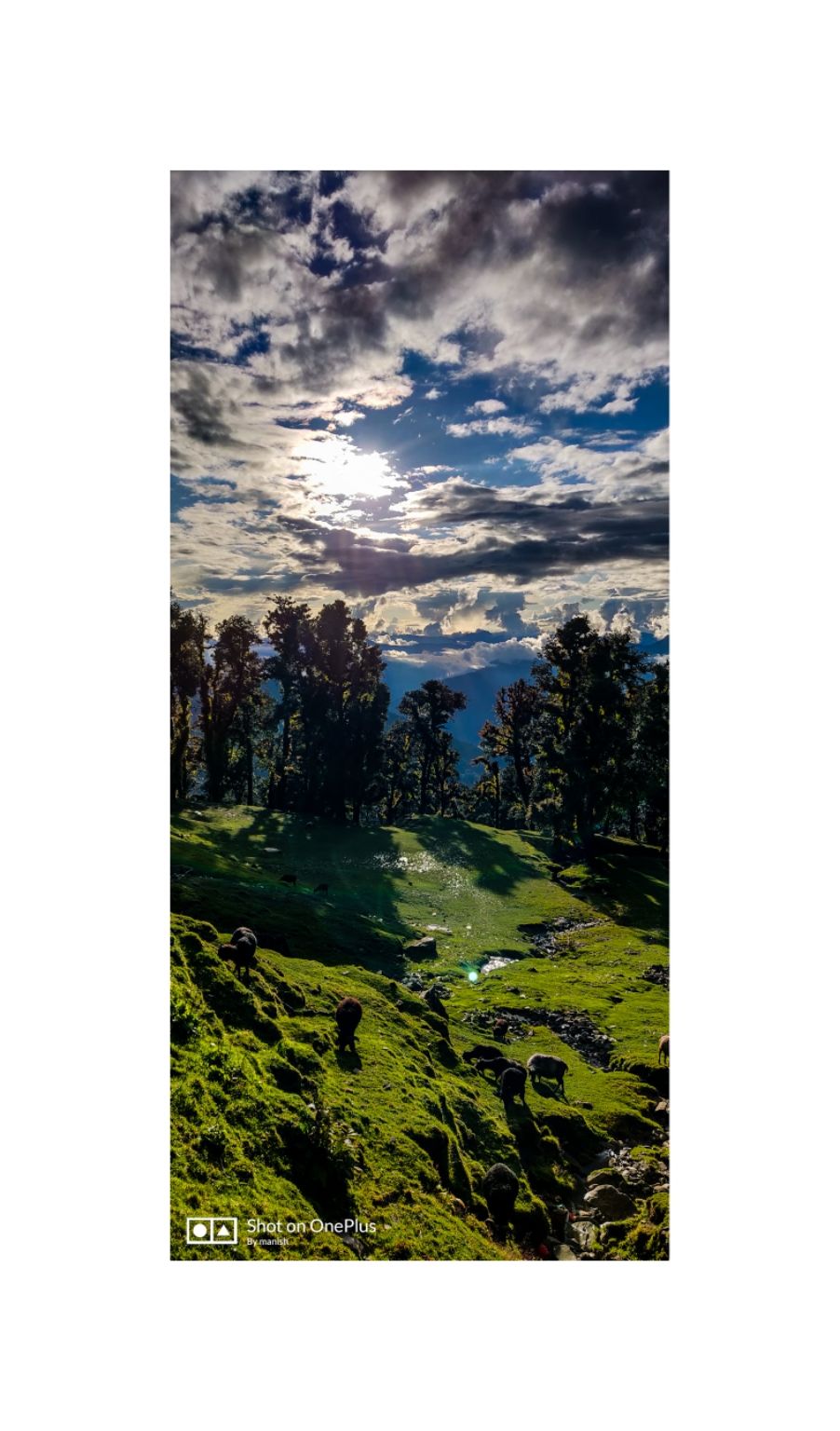 I have seen so many beautiful places because of my hobby yes my hobby travelling almost covered half of the places in Karnataka but there is a something in me always wanted to explore more so exactly a month back I got a message from my friend @gosus513 yes very random because "ye kutta kabhi bhi message nahi karta" so he told me bhai tu gumne nahi a Raha and after that he said @nr_ceben se baat karle wo samja dega then I called my friend @nr_ceben he doesn't even know why I called ME: bhai Prabhat kuch bol Raha hai Nishu: kya scene Bawa
So after all the hustle and bustle we made a plan and obviously we didn't even stick to the plan😂
Kya kare ase he hai apan.
So I reached kisi tareeke UttarakhandMet my other two friends @anu_ishu iske to ghar pe ruka hu thank you bhai
And @onboardwithsumit ek no. Banda baki shameless plug vlog dekhna is bande ke liya😂
Anyway Started the trip exactly on 30th
We knew ki weather is not good landslide is happening it's raining continuously But we we are crazy people we don't understand theseweather's when we have our bikes with us
So after facing everything literally everything I think we have ridden in all the conditions bad roads I mean itna Bura and slippery ki ek galat harkat and hum khayi me other than that rain has been literally very dear friend to us never left us alone and finally landslides matlb dekh ke he fat gayi thi😂 and in between a beautiful sun
But we didn't stop after a point rain is like "sale kaise log hai be Pani khatam hogaya but ye Ruk nahi rahe" but kya kare we all are stubborn if wanted to reach our goal we won't give up we keep on hustling so kids "be like us" keep hustling keep to doing what you love After riding for continuous 24 hours ye to sirf mene aur @anu_ishu ne ride Kiya baki to aur pagal hai 29 hours @gosus513 @nr_ceben @onboardwithsumit bhai roadies salute AAP sabhi Ko 😂 So finally we reached "chopta" and there are others things which you have to watch again shameless plug😂 but in the end I will itna bhagam bhag ki but jab ye view dekha sari thakan khatam hogayi......felt blissful really mother earth is very beautiful and please don't spoil it and last but not least kuch Naya karo har roz maza aayega.