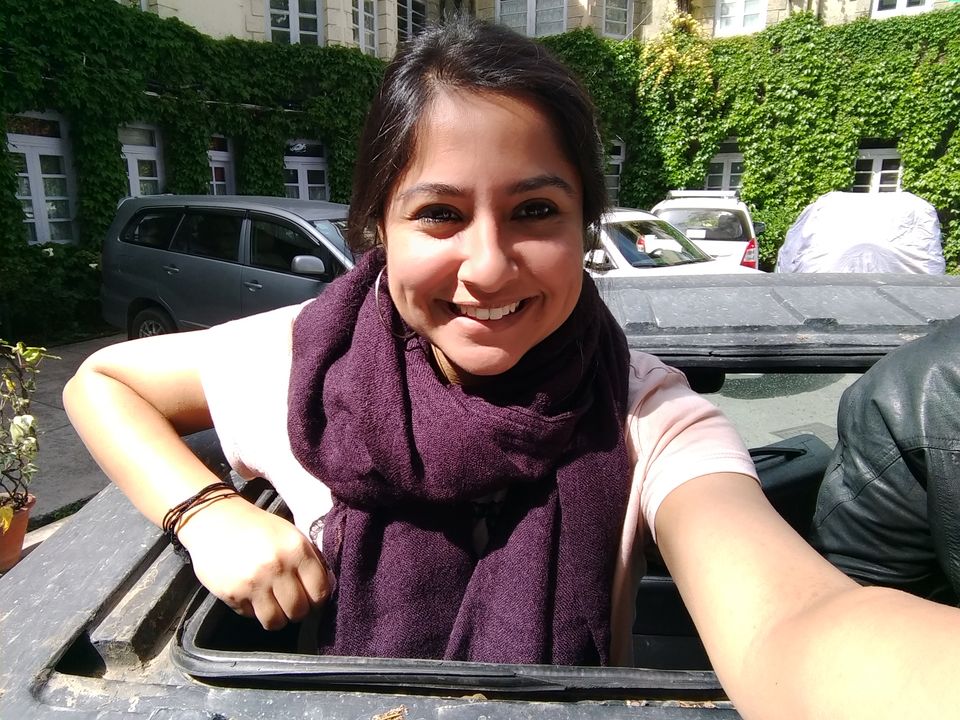 I quit my job in February 2018. It was a conscious decision taken to up-skill myself and while my masters starts in July, I chose to use this period between Feb and July to do something offbeat. It was because I wanted to make memories with the most important people in my life.
And so I decided, to take experiential trips within the country with these people. This first blog of the series is about my trip with myself.
It's funny how this trip ended up happening. I have a knack for participating in social media contests that have travel give-away and this time, I took part in a contest by the 7th Hero MTB Himalaya Shimla Edition. The winner was supposed to get a sponsored trip to the event to view the mountain biking race. A night before the event started, I got a call that I have won the contest and that I should pack up and come along. And that's exactly what I did.
I took a bus from Majnu Ka Tilla, Delhi to Victory Ternal, Shimla, and got off at 7 am. After reaching the hotel, I met my host and Head of Digital Marketing and PR at Hero, Mr. Ashish Tiwari, who very graciously welcomed me and helped me check in. He also introduced me to some other friends from the media team, who I ended up hanging out with through the trip.
After a quick freshening up and breakfast, we checked out of Woodland Hotel at about 8.30 am. At the porch, I came across over a 100 national and international riders, pumped with adrenaline. And being a sports lover, that was a sight to behold.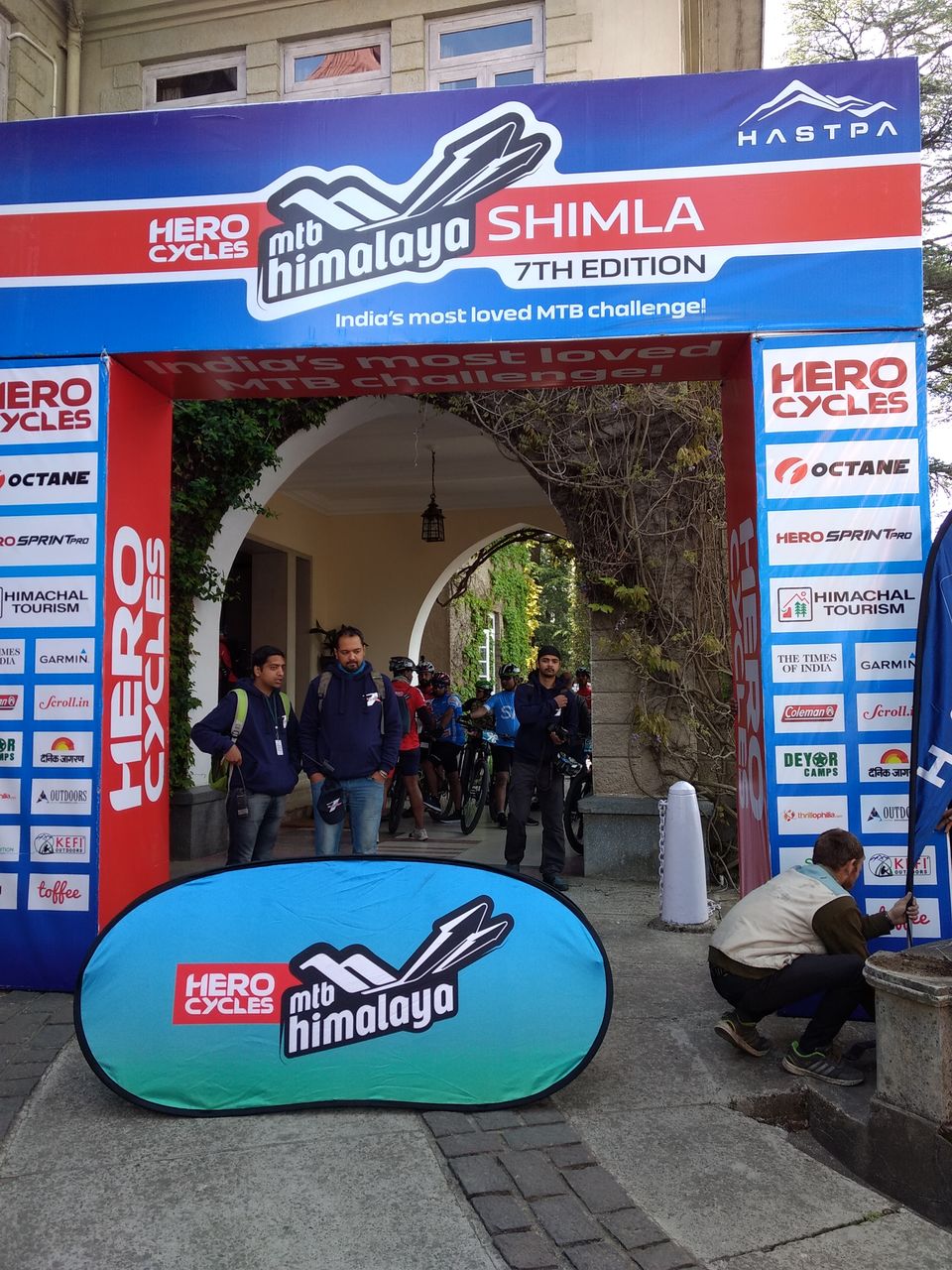 The 7th Hero MTB Himalaya Shimla was flagged-off at 9.17 and by 9.30 I was made to sit in a open-roof Thar with the race director, Mr. Ashish Sood, Head of New Product Development and Marketing, Premium Bike Segment, Hero, who was busy on his walkie talkie conducting the race and coordinating with multiple check-points. The he sound of that team-work made me realise what it takes to make a race of that scale successful.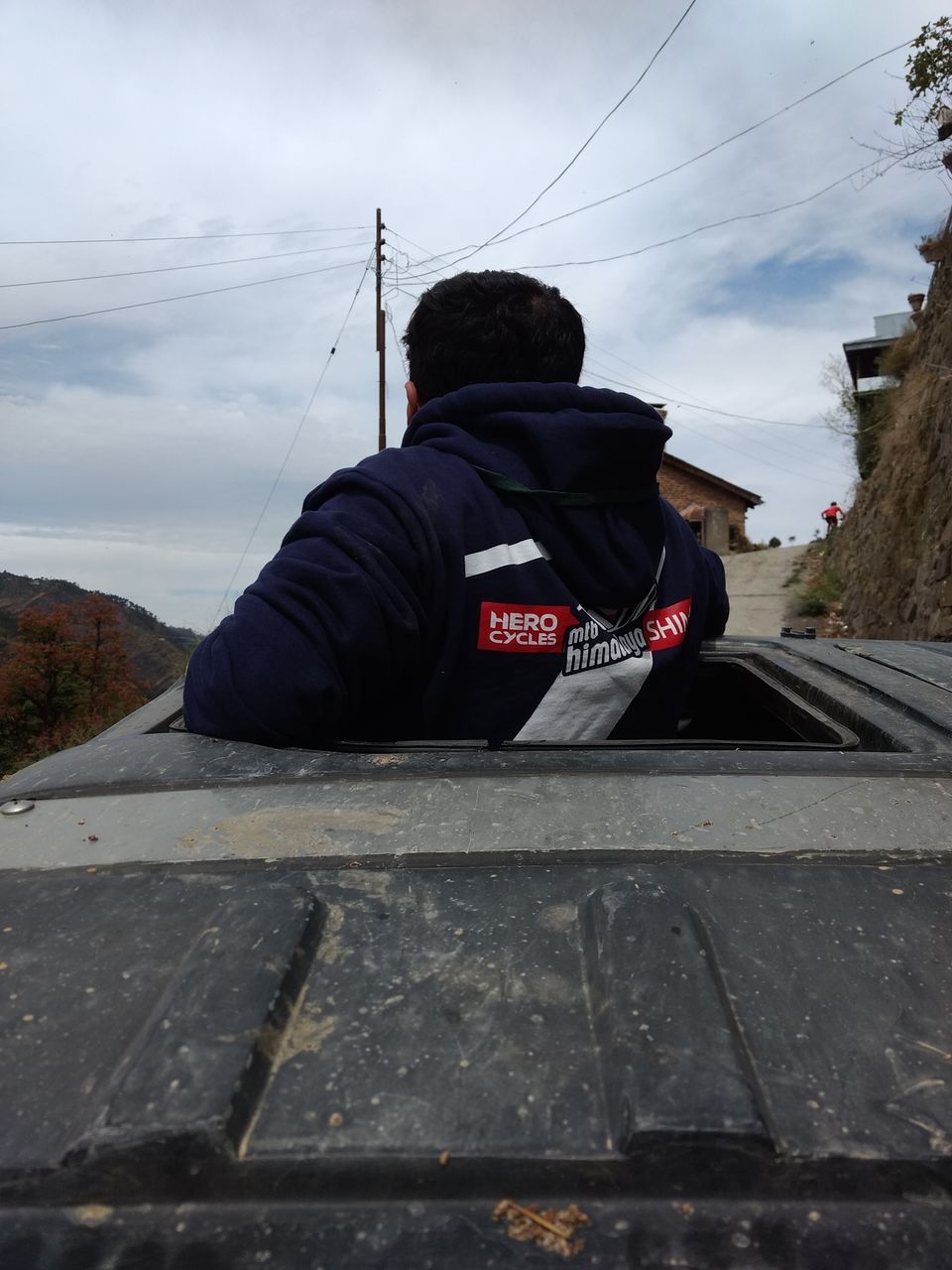 On the way up to the camp, I heard stories of apple orchards, horse-back riding, camping, young love, and everything Shimla. It was a shame that the drive through the colossal deodars, the enchanting greenery and the deep gorges was only about an hour long, and yet the camp was the best part of my journey, hands-down!
We reached the Deyor campsite just below Kufri and that was our station for the night. It was a well-manicured, yet rustic campsite, with comfortable equipment. The dining area was complete with wooden tables and the music was insane. The vibe of that place was just incredible, with mountain bikers resting and chilling after 50km of hard work. The night came to an end with good food, drinks, a bonfire and star-gazing with some new buddies.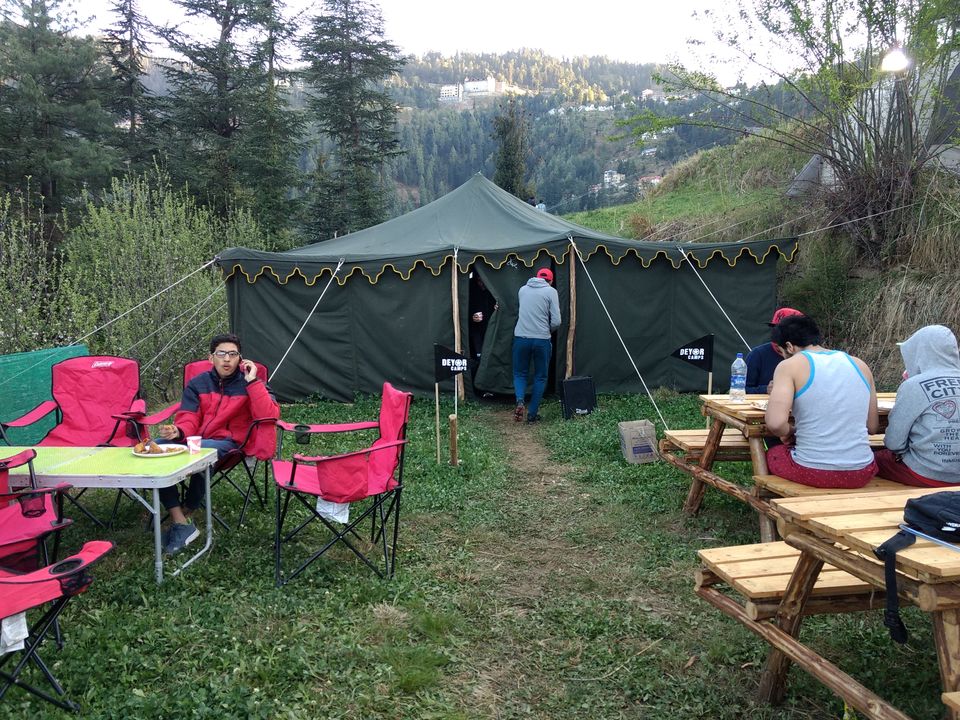 We started out around the same time next morning, the race was flagged-off and the riders went on their course. Mountain biking is a sport that teaches you how to compete with yourself and helps you find solace in being alone. It helps you be one with nature. In essence, it is a form of meditation. But there's much more to this sport, specially for the state of Himachal Pradesh (HP). There is a bunch of people, lovers of mountain biking and believers in the potential of HP, who formed this organisation called HASTPA. Let's just say that these innovative geniuses are using mountain biking to increase experiential tourism and sports tourism in the state. The organisation has managed to train talent from the state, and helped them bag laurels both nationally and internationally. And I could see the fervour of those kids in this race. Like they'd found their calling, and that's something big!
The day went on and we stationed ourselves an hour away from the start line. It was close to a small village on the way back to Shimla. While waiting for the cyclists to pass, Ricky bhaiyya (our driver & a quintessential part of the organising committee) and I listened to and sang some Punjabi songs, chilled and had some tea and cookies sent by a local. Again, I ventured into the woods and found myself a spot on a rock overlooking the mountains. I played my audiobook, "Meditations by Marcus Aurelius" and listened in for the longest time.
After a while, this lovely lady, a local, walked up to me and said hello. She invited me over to her place, and I went with her. She told me stories of where she grew up, how she got married into this remote village, how she helped her husband create a livelihood for them with a few trees and a caring hand, how she build her 'pakka' house from the ground up, and well, how she was the lucky charm for her family. We spoke for an hour after which she offered me some lunch. I had the most delectable home food, with a pickle to die for. Before I left, she gave me a bottle of her pickle to take back home.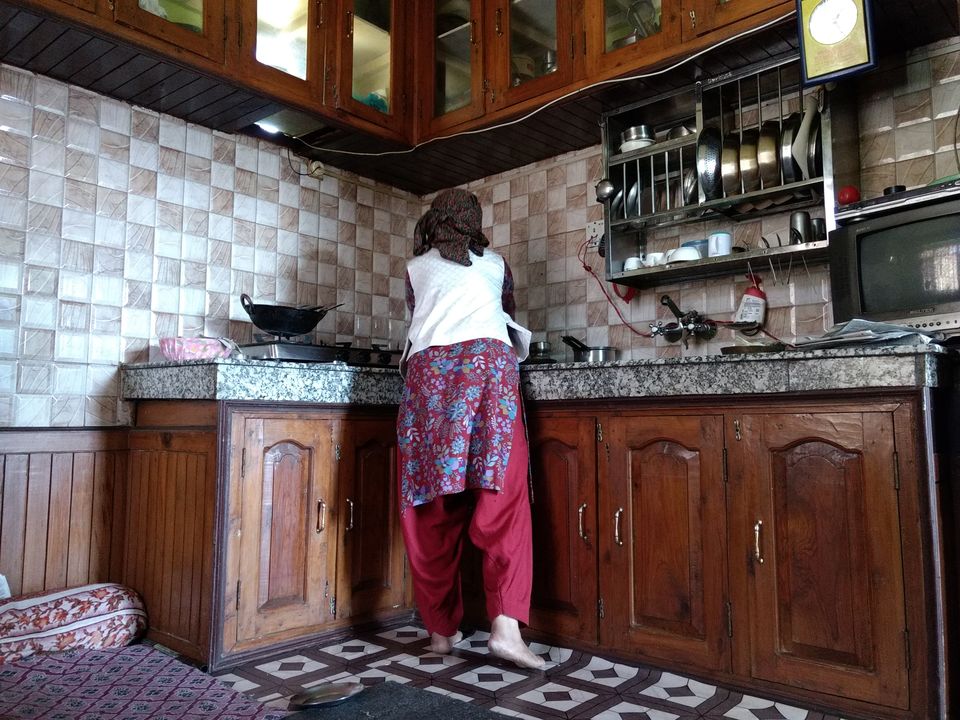 We drove directly back to Shimla after that, to prepare for the prize distribution ceremony at Woodland Hotel. After some tea and snacks, we freshened up and went back to the garden which was lit beautifully, to host the CM of HP, Mr. Jai Ram Thakur, Chief Guest at the event, and the riders. The ceremony was solemn and that day left me with memories for life.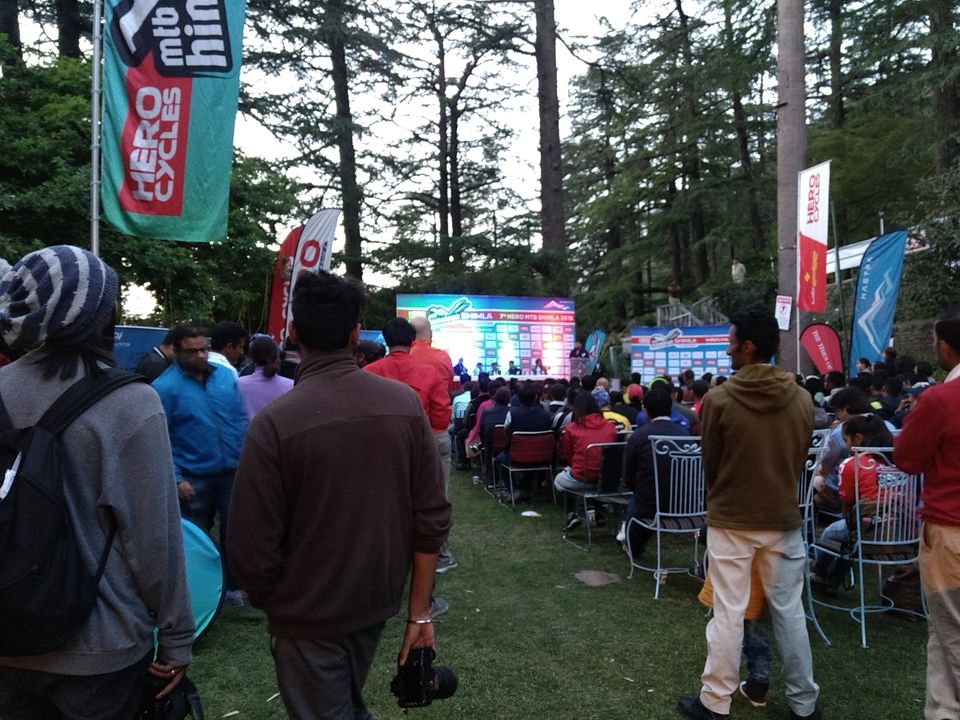 We took multiple stops in between the route - to give refreshments to riders, to buck them up, to let the drone-man take his clippings, but the longest halt was at one of the check-points at Naldehra, where we stopped for about 2 hours. In this time, I took a hike to the infamous golf-course of Naldehra, which was about a km away from where we were stationed, and met a few locals. I had a fun encounter with a monkey enroute, when he took away my cookies. Ya well it was a little bit terrifying, but a few locals helped me through it. It is also the perfect place to enjoy horse riding as the rolling lands of the golf courses offer you a unique opportunity for a wonderful ride on the horseback.
After a tea and maggi, I met some more officials from the race, who were headed to the camp, and came back with them.
My friends and I caught our buses back to Delhi the same night.
These lush mountains were filled with experiences for me - that have hopefully led me on to greener pastures. But I will always remember this as one of the best trips of my life.
Follow me on Instagram to check out my trips in real-time.