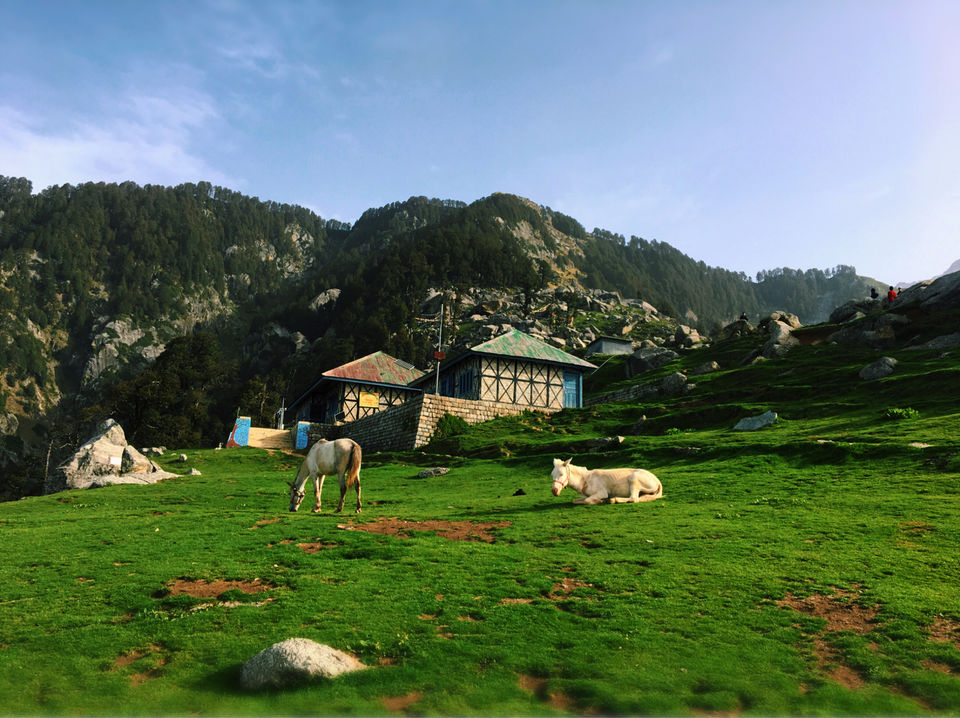 Undoubtedly, planning a trip is the most exciting part of it, but do you know what is even more exciting than a plan? Spontaneity. One of the most popular hiking destinations of Himachal Pradesh - Triund in Dharamkot also easily makes for one of India's cleanest and the most picturesque trekking points. You might think that you need a big organised plan to reach Triund - a small hill in the Kangra district located at an elevation of 2,850 m, but IRL all you need is a spirit of adventure & some great company to make the journey worth the while. Though the Triund trek mostly begins from the Galu point, you can start hiking from Bhagsu Nag, the area barely a 15 minute walk from the McLeod Ganj bus station. This way, you also get to walk in the middle of the meadows and spot a few lovely cafes on your way up.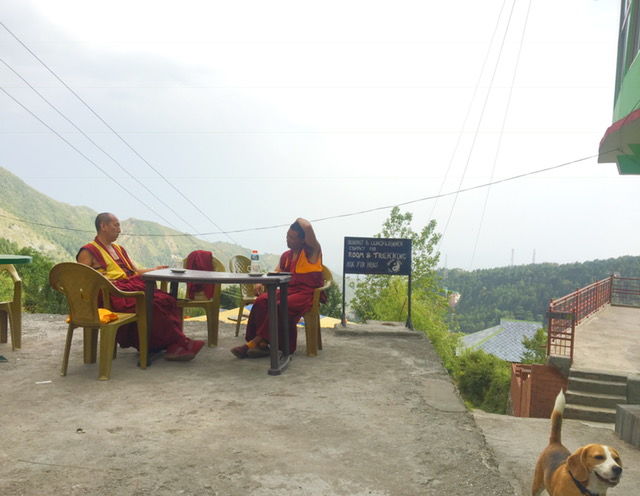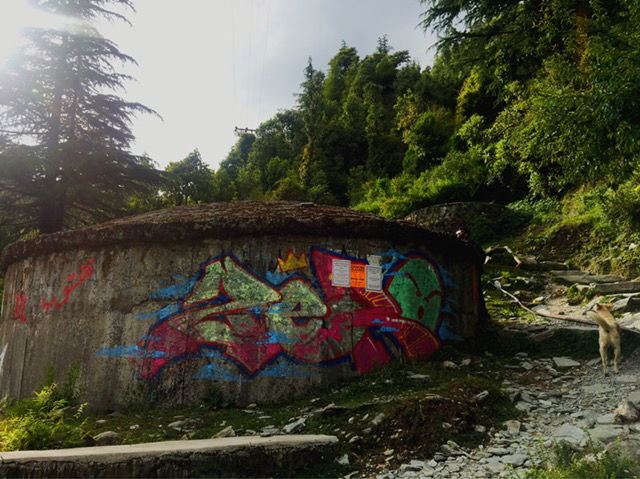 Beware of stinging nettle aka bichu ghaas everywhere in the way as if it stings, it burns for a long time and if that happens at all, just rub it with a leaf for some instant relief. Take a walking stick, a warm jacket, your wallet, bottles of water (as they get costly up there), some energy bars, snacks, camera, though it is advised to keep your baggage light as the climb gets steep and curvy in bits and pieces . The biggest catch of Triund is that there is no power, electricity or network up there. Which means no toilets. So carry toilet paper, soap strips & hand sanitizers and be prepared to answer the nature's call in its open lap. The idea is to climb from Bhagsu Nag till the Galu point where the Galu temple is located. There, you will find a small shop with a kind man who will offer you water, snacks and also some practical advice for the trip. The trek is absolutely stunning with a changing landscape every few kilometres and chai shops to warm you up and keep you going.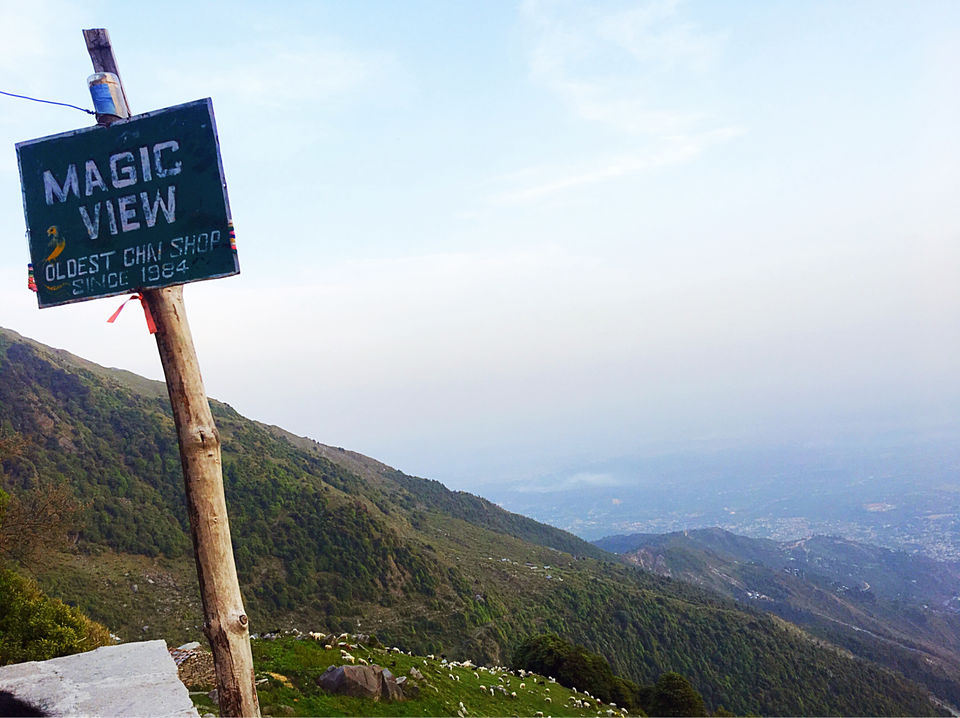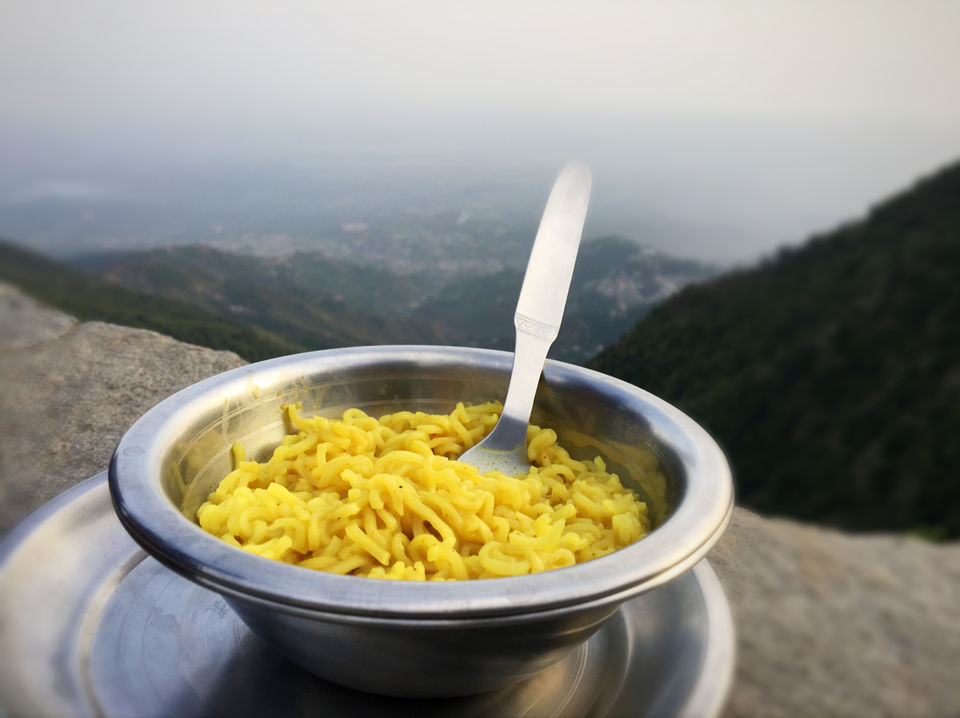 Do keep yourself hydrated & healthy by feeding yourself with water, tea/coffee & Maggi/Omelet whenever you find a chai point. Have small sips of water as you only want it to hydrate you and not slow you down. Most of the hike is low on difficulty and you will believe that when you meet people of diverse age groups coming back from there, however the last one kilometre of the hike is popularly known as 22 curves because of the sharp & slightly exhausting curves you have to walk through before reaching the much deserved destination. The final point of Triund offers a vista that transports you to a magical land you would have only seen in books and fantasy movies. There are two options to spend the night there - one is to book the 68 years old Forest Guest House located at the top and the second option is the more adventurous one - camping. Unless you are carrying your own tent & sleeping bags, you can rent one at the top for a mere Rs.500 - one tent is spacious enough for two people.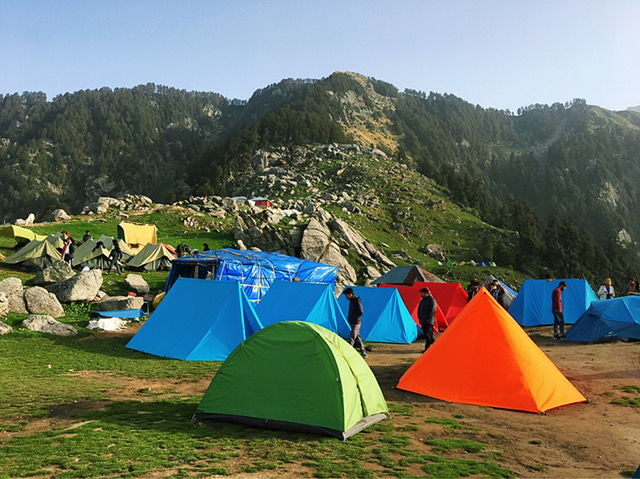 The food is available till 10 p.m. so if you don't have your own, it's better to dine before that. Depending on who you are travelling with, the night holds for you a starlit surprise. You can either unwind over bonfire or some light chatting session with your mates or wrap yourself in your warmest clothes, sit at the edge and try finding the sky midst all the shining stars. With Dhauladhar ranges on one side & Kangra valley on another, Triund is not all about nature but also the wild and the beautiful. If you are camping, the restless hilly winds will wake you up early in the morning and you will only thank them when you will unzip your tent and watch the snow peaks trying to have a clearer view of you on a foggy sunny morning.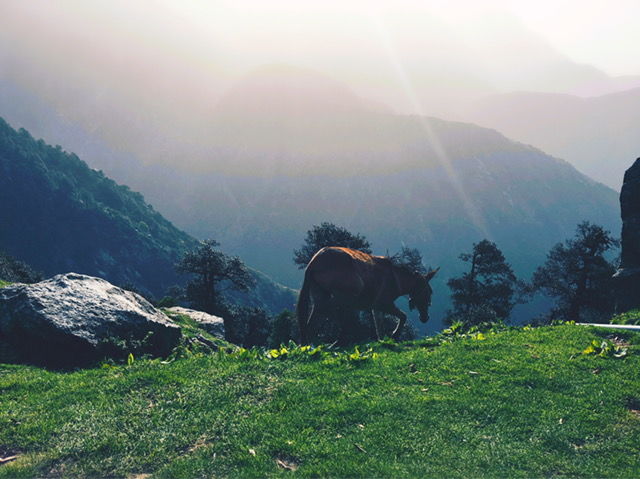 A classic Triund morning greets you with a warm sun, waving prayer flags, lush green meadows and blissful sights of horses ambling around and grazing on the grass throughout the morning. After freshening up, taking a few photographs and sipping on a mandatory cup of tea, you will have two options. You can either go further up to the Snowline peak or Lahesh Caves or you can start your descent from here and get back to Bhagsu Nag within 3 hours while triumphantly guiding the ones you meet on your way back home.