Ever been on a trek before? Well, I had not until a week back. I decided that my birthday will not be about opening presents or waiting for some people to call.
So I decided to go where I knew I'd find a glimpse of my father. The hills. And not just a vacation on the hills, but I decided what I wanted this birthday. I wanted to sleep under a sky full of stars. I wanted to sit at the edge of a mountain, wait for the first rays of sun to kiss me. I wanted to watch a sunset like I had never seen it before.
That's how and why Triund Happened!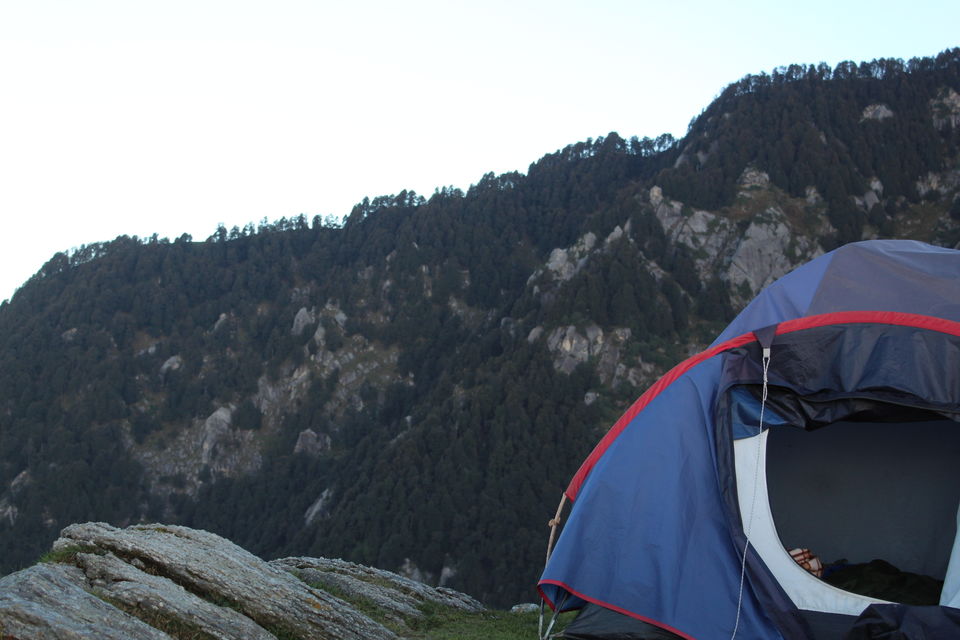 The journey starts at Bhagsu Nag. The best idea is to NOT take a cab to Galu Temple. The first one hour of the trek from Bhagsu Nag to Galu prepares you for the trek ahead.
As for the trail, it's very well laid out. No wonder it's a trek for beginners. If you are a seasoned trekker, you would want to give this is miss. It's a beautiful path flanked by oak, rhododendron and deodar trees on both sides. The path is simple but a bit steep. If you're trekking for the first time, you want to take this route.The way from Bhagsu Nag to Galu temple. @shrutibadyal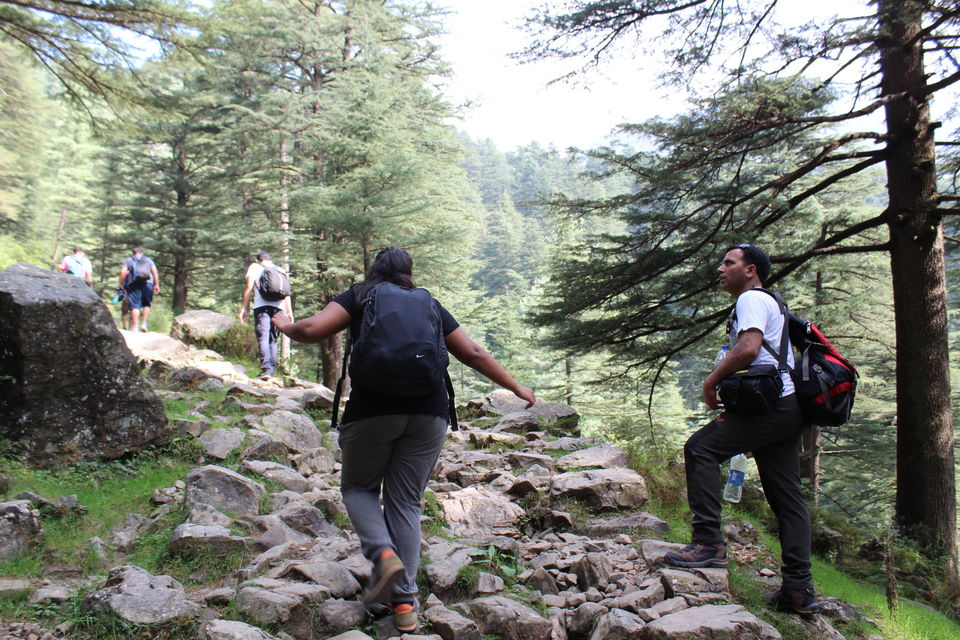 When you reach Galu Temple, you are all geared up for the next leg. This can be treacherous, tiring but fun all the same.
The next leg of the trip is a beauty to soak in. The clouds welcome you. The terrain is rough on some places, beautiful on most. The one thing that caught my eye the most were the roots of trees, hundreds of years old, that you would stumble upon every now and then, and then, some of these trees were entwined like old lovers, refusing to let go of each other.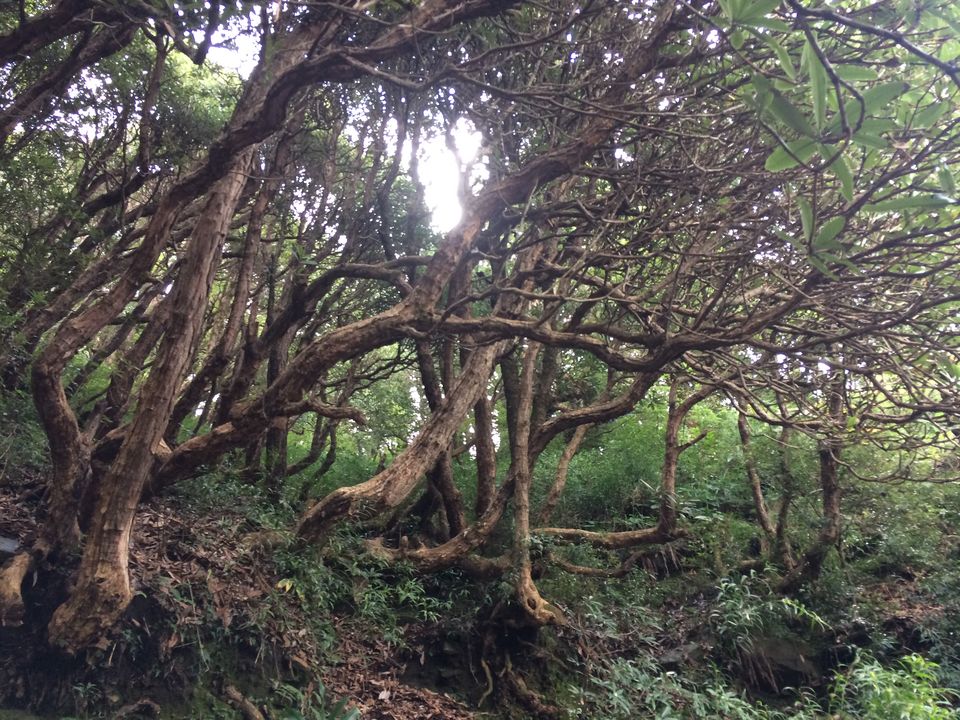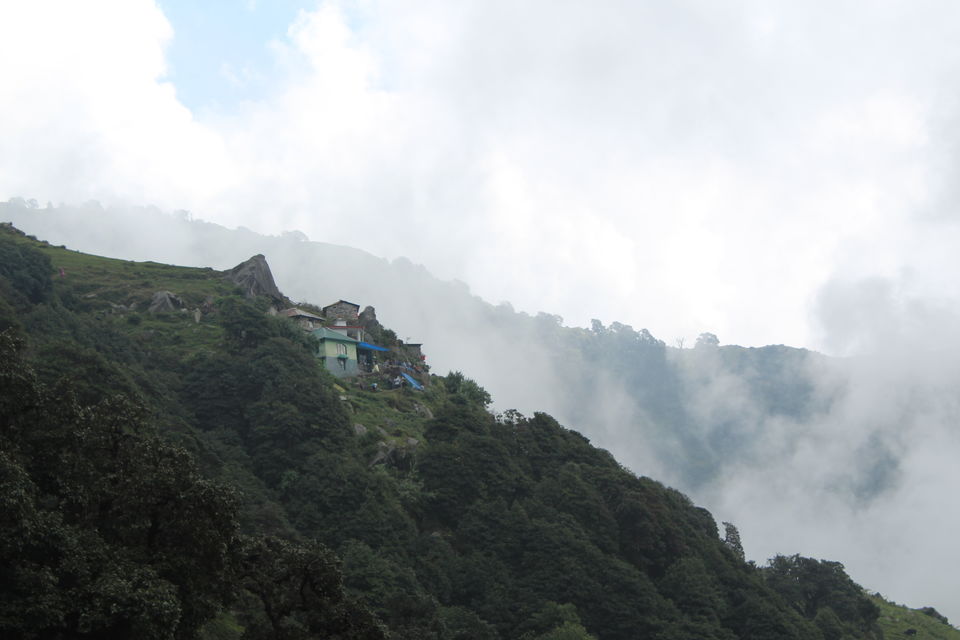 The rest of the trek is pretty chilled out. Once in a while you will be amazed by the grandeur of nature around. And when that is not happening, the walk through the woods will amaze you.
Triund is an alpine meadow. It's on top of a ridge. You will wake up to the Dhauladhar range on one side & Kangra valley on the other.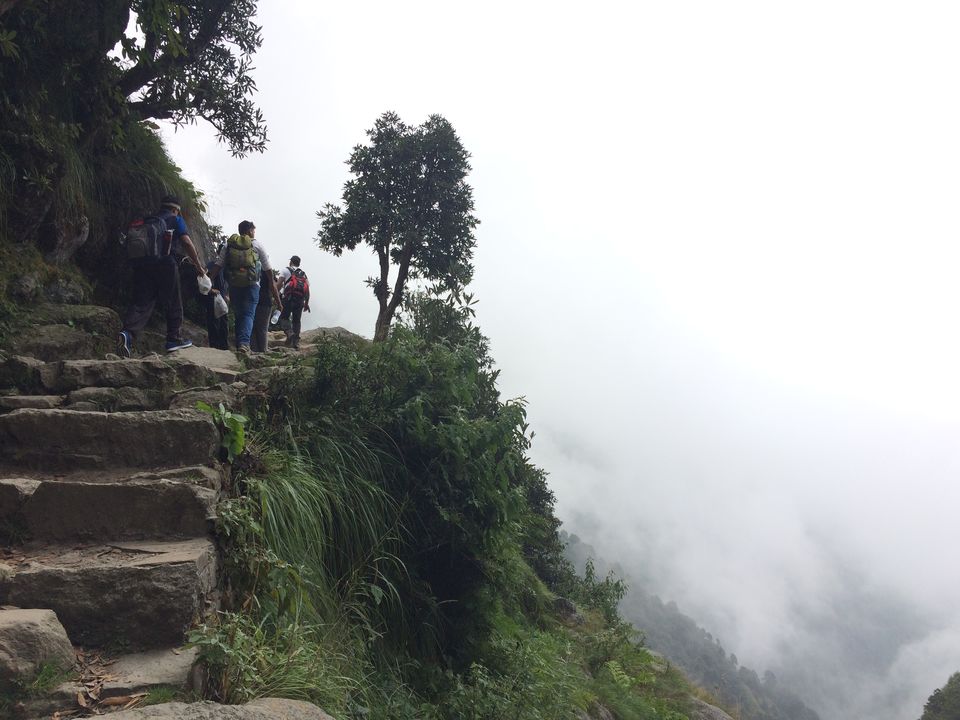 The last leg comprises of the popular 22 turns but they are nothing when you land up to this view...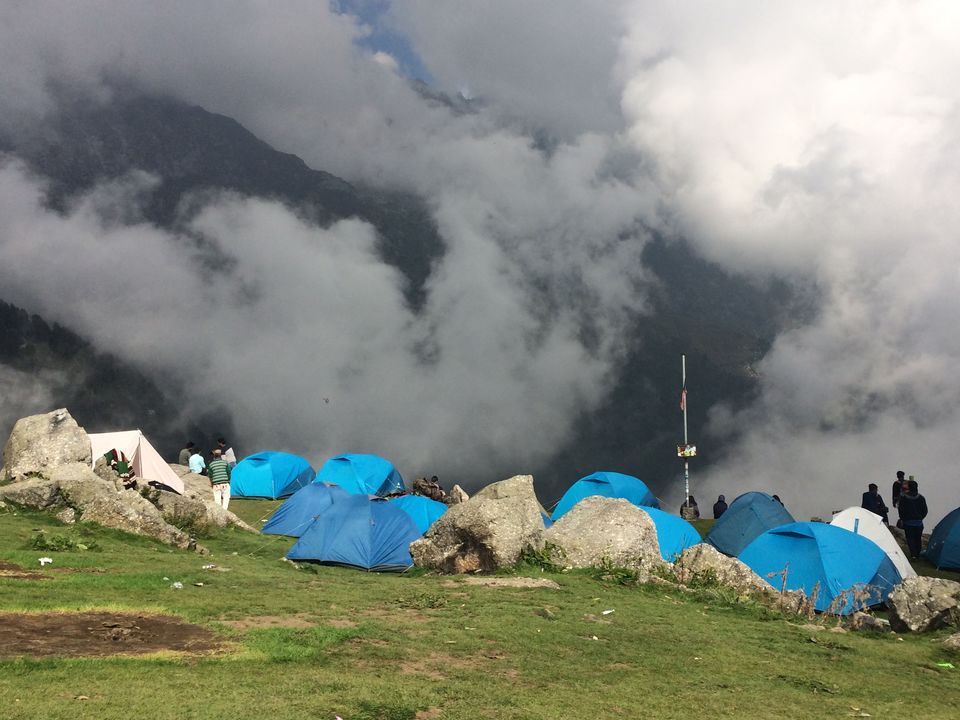 When we reached the top, my first reaction–Where is the view????? All we saw were clouds blinding the image of the magestic Dhauladhar range to our left. And then came the setting sun, and relief.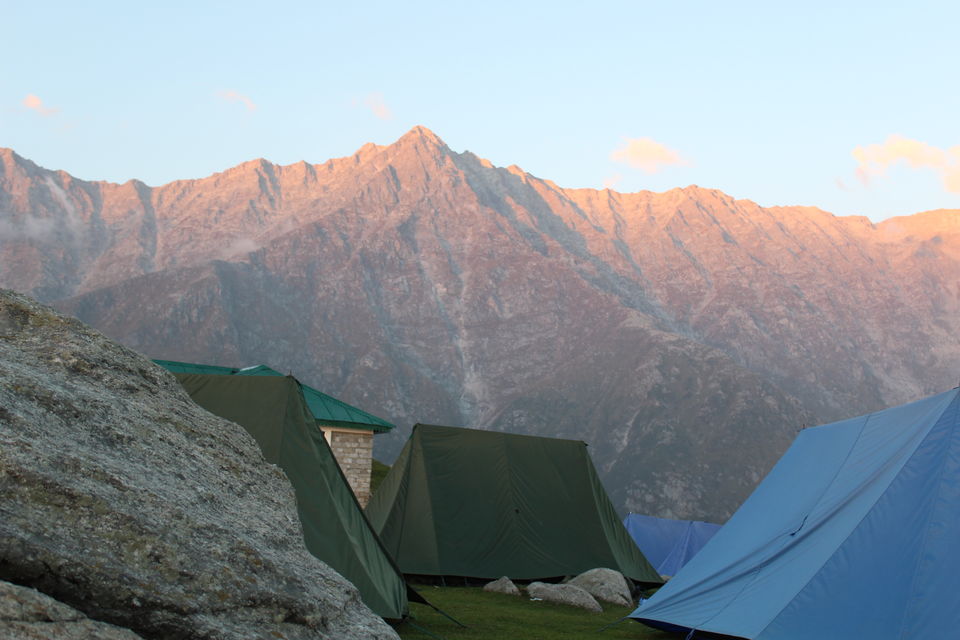 There's a reason why they trek all the way to Triund to just watch the sun go down. But when you plan the trek, there are a few things you want to make sure.
Book the Trek: For more details mail me shrutibadyal@gmail.com
First timer: Take a guide. The setting sun always has a story to tell. It's a story called remorse. A story called hope. It tells you that while there is so much darkness around, the sun will come back again tomorrow. To give you the warmth you need. But to feel that warmth, you need the dark cold night too.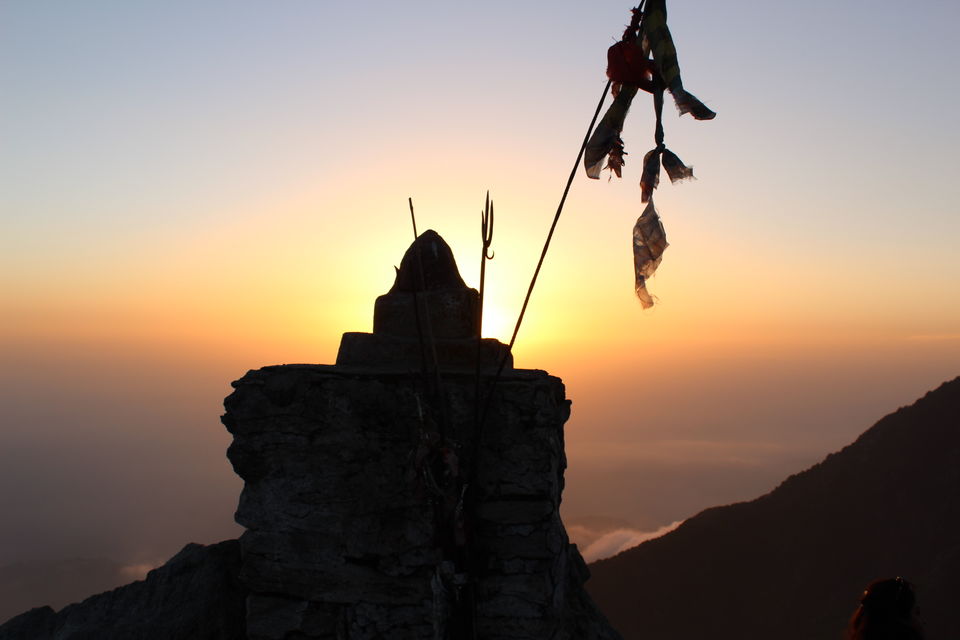 Summit Adventures have a private site on the top. When you reach the mountain after almost 11 kms of walk, you don't have to stay at the overcrowded part. These guys have their camps set up for you with a cook, who just so you know, lives here all months of the year and some great stories to tell.
Their site is clean, and they do not allow more than 20 people on their site on one night which makes it rather quiet and serene.
For more details : http://www.triund.in/
We went with a guide named Sanjay who turned out to be the best companion and guide. And then he decided to take us back from a route less travelled. So the journey back wasn't from the main route, but a jungle trail.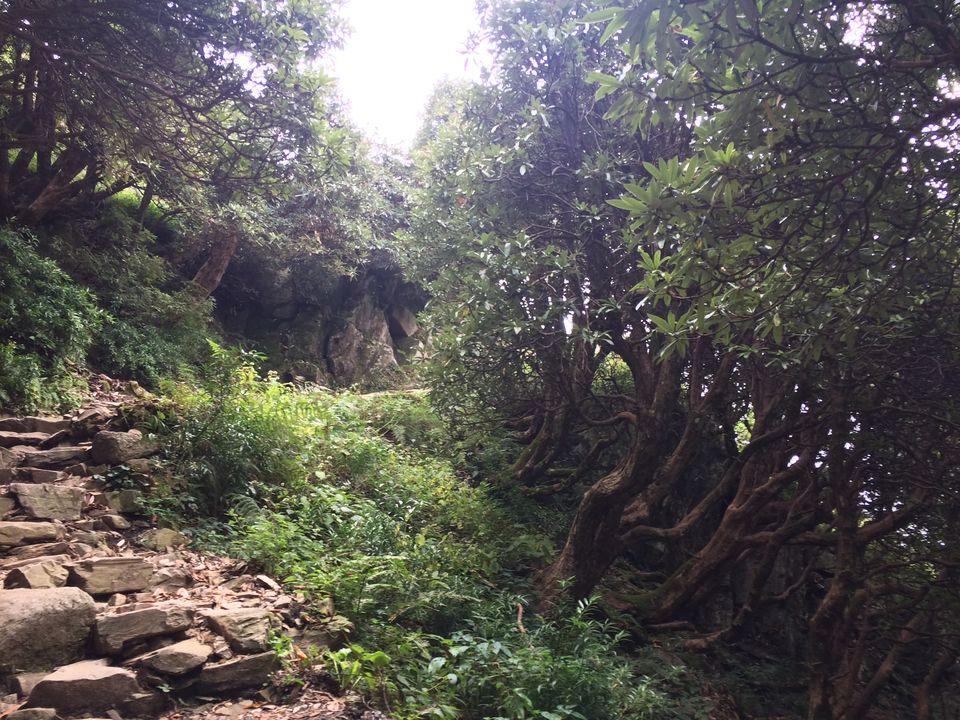 You will hardly meet any people on this trail and this one really tests your bones.
And the trek ends to a small waterfall just at the Shiva's Cafe. (If you take the road less travelled). But you will need a guide on this route as it can be blinding at some spots.
The decline can be ricky and annoying in some places. And we also spotted a bear's den. This is not a very favoured route in winter months as it's known for a pretty active wildlife.