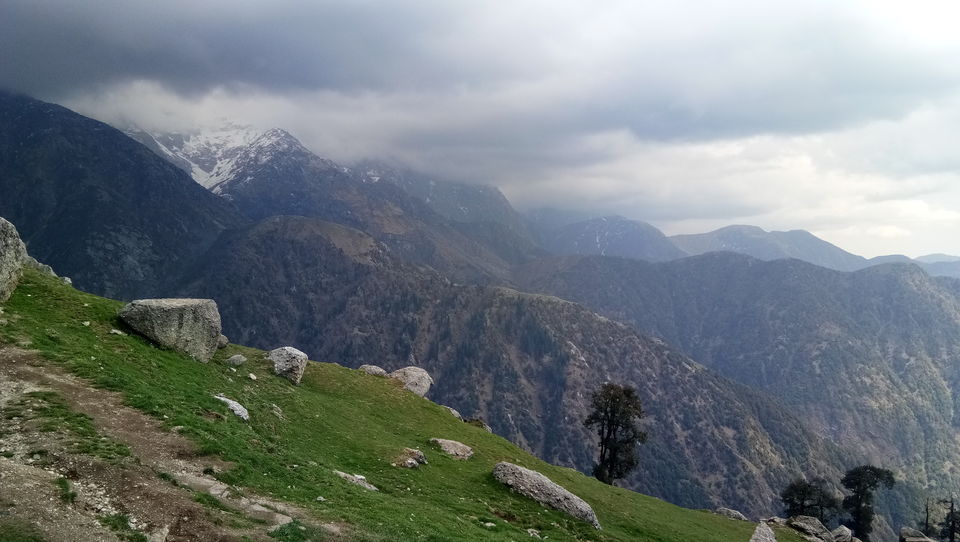 McLeod Ganj, a suburb of Dharamshala in the Kangra district of Himachal Pradesh, merely 6 kilometer from Dharamshala and home to His Holiness the 14th Dalai Lama and a large Tibetan population, it is a popular tourist destination which gathers tourism from India and all over the world. McLeod Ganj has a lot to offer – a beautiful trekking experience at Triund, Tibetan arts & crafts, hearty & sumptuous Tibetan cuisine, various learnings of Budhhism, meditation & yoga and more than anything else, a beautiful, calm and spiritual vibe.
We went on a 2 Nights & 3 Days unplanned short trip in the month of April, 2018. Starting from Ludhiana, Punjab, we chose to drive to McLeod Ganj. We commenced our journey at around 10 in the morning, reached in the late afternoon and chose to stay at Bhagsu Nag which is around 2km from McLeod Ganj and is home to the famous Bhagsu Falls. (One can even choose to stay at Dharamkot or McLeod Ganj itself, check here). However, we chose Bhagsu Nag as it is usually very less crowded (we were wrong, as this was the case way back in 2013 during our previous stay!). After a very quick check-in at Sky Heaven Resort, we finally settled into our room. The weather was absolutely pleasant and quite cold during evening. The evening sky was changing its colors from bright blue to violet grey.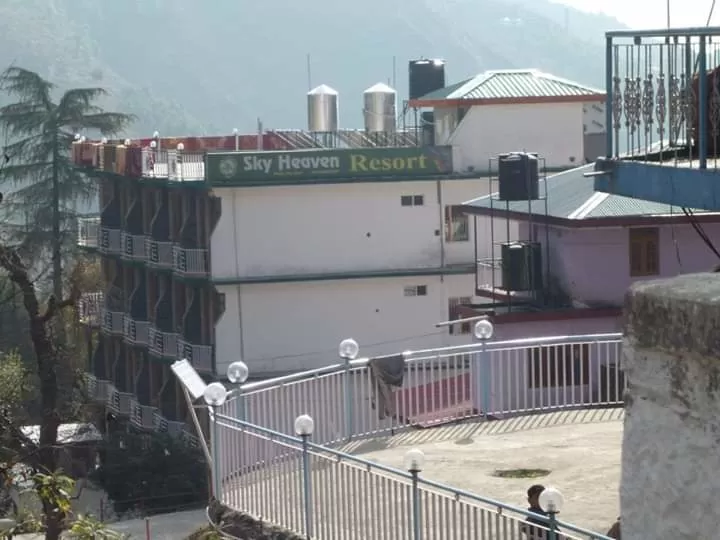 Exhausted after a hectic month of work and almost 7 months of no holiday, we wanted some time to relax and unwind. We spent the evening in the hotel room itself enjoying drinks & food from the hotel room service, planning about the next day. We've had heard a lot about the famous Triund Trek but never experienced it. So, that was it! We decided to do a day trek to Triund.
The next day, we woke up on time as we had to start the trek. For breakfast, we ditched the room service, because when you're in Bhagsu Nag, you cannot not miss out to have breakfast at the famous German Bakery. What was a small unstructured and one of the oldest café without any walls almost 5 years ago, is now a well-furnished space, but thankfully with the same warmth and taste. We ordered their Hash Brown Breakfast which consisted of eggs made to choice with hash brown potatoes, bread toasts with butter & jam and tea/coffee which is very reasonably priced.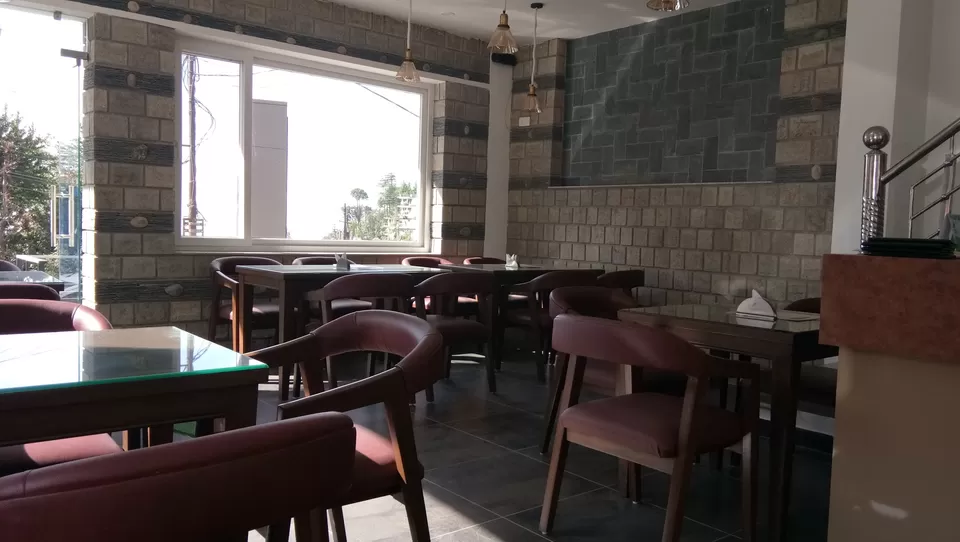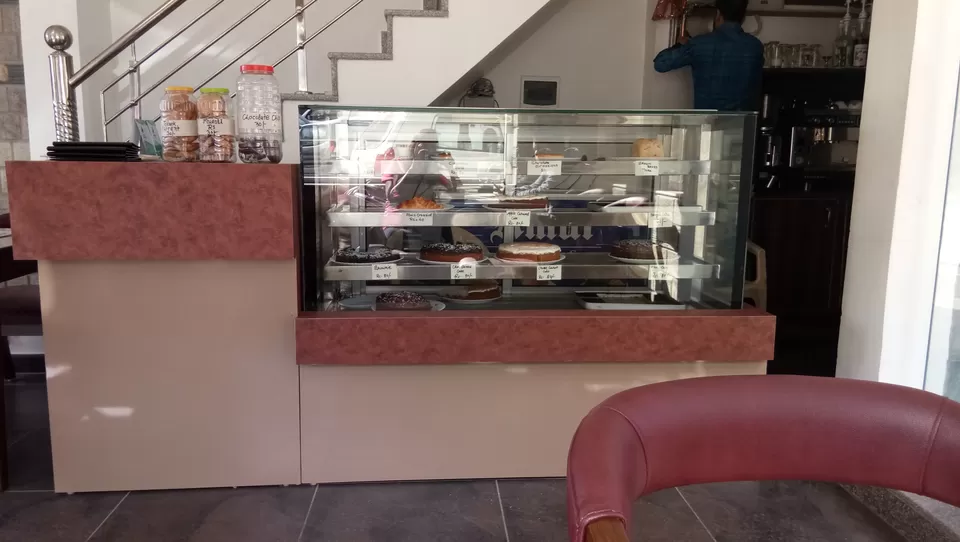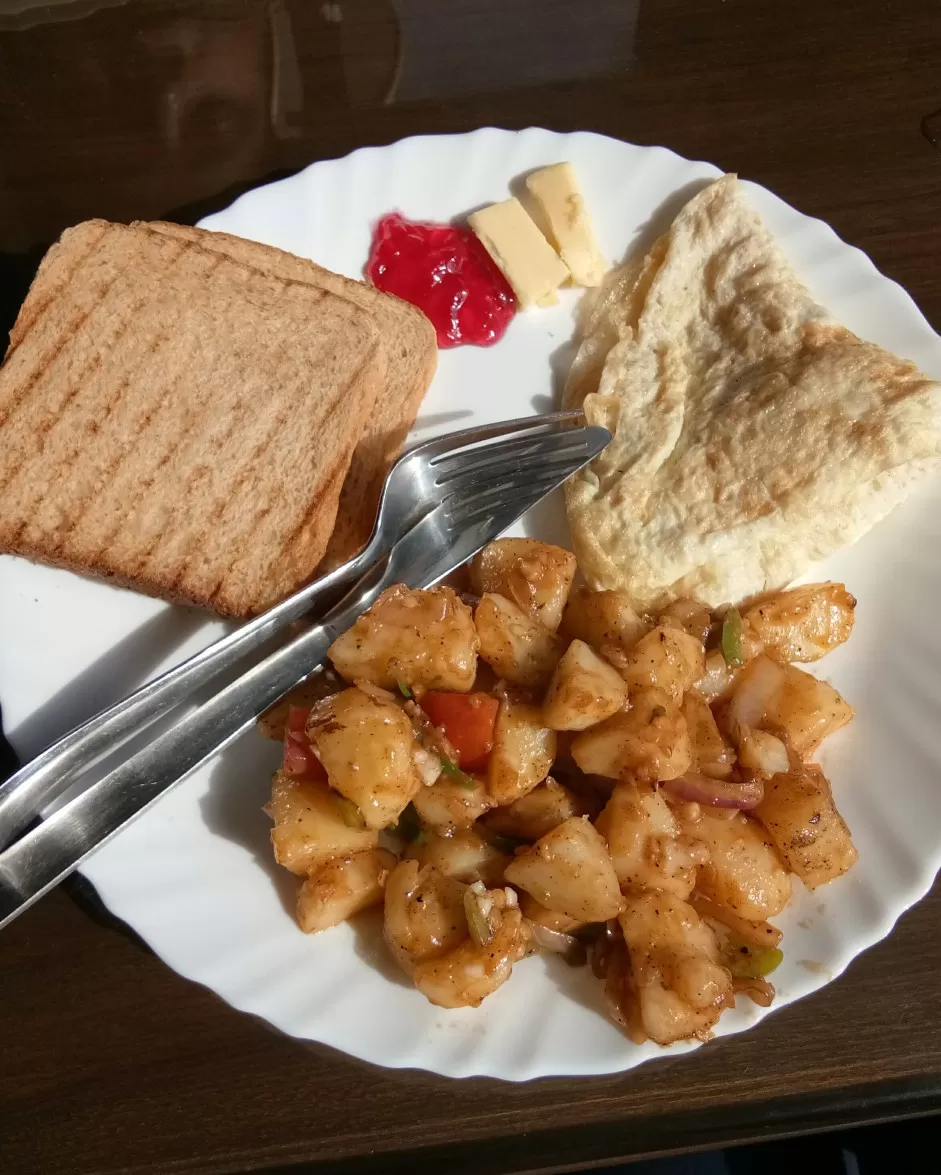 After filling ourselves up with this delicious breakfast, we gathered information from the café owner about the trek. Following the same, we took an auto to the starting point of the trek, Galu Devi temple. This is the check point and the commencing point of the trek. There is no trek fee or permit required. One can also start the trek from Mcleod Ganj to Galu which is approx 2 km long smooth trail. However, mostly people start the trek from Galu. The total trek from Galu to Triund is around 7 km which takes 3-4 hours one side. Soon we were on the rock defined route of the trek.
The pathway to Triund goes through forests with huge oak, cedar & deodar trees. The view throughout the trek is refreshing and one should on few intervals rest and cherish the soulful view. There are number of small shops selling light refreshments, Maggie and beverages throughout the trek. The initial 5 km of the trek are easy to cover. However, the last 1-2 km is comparatively tougher than the whole trek. The two most popular cafés on the trail are Magic View Café & Best View Café. After an easy-rough sort of trek of around 4 hours, we reached the top, Triund.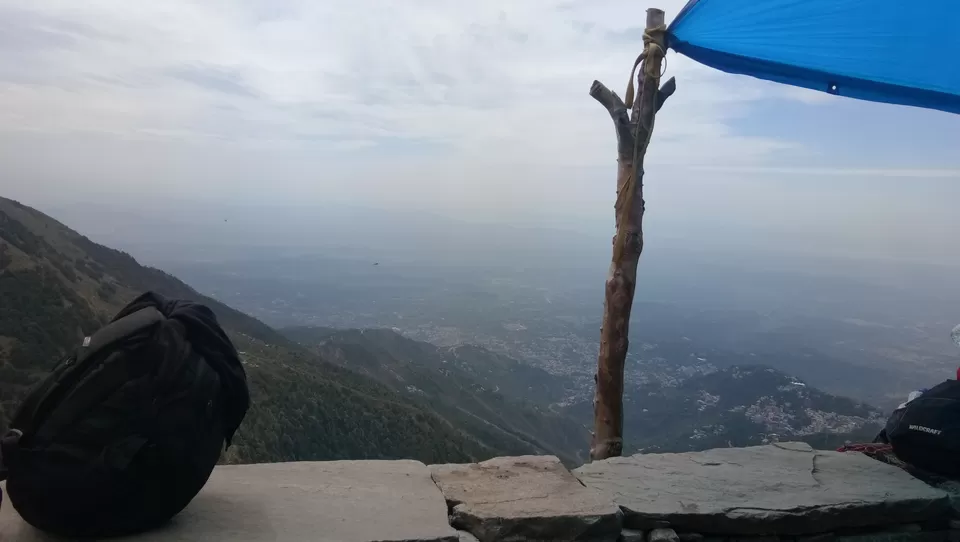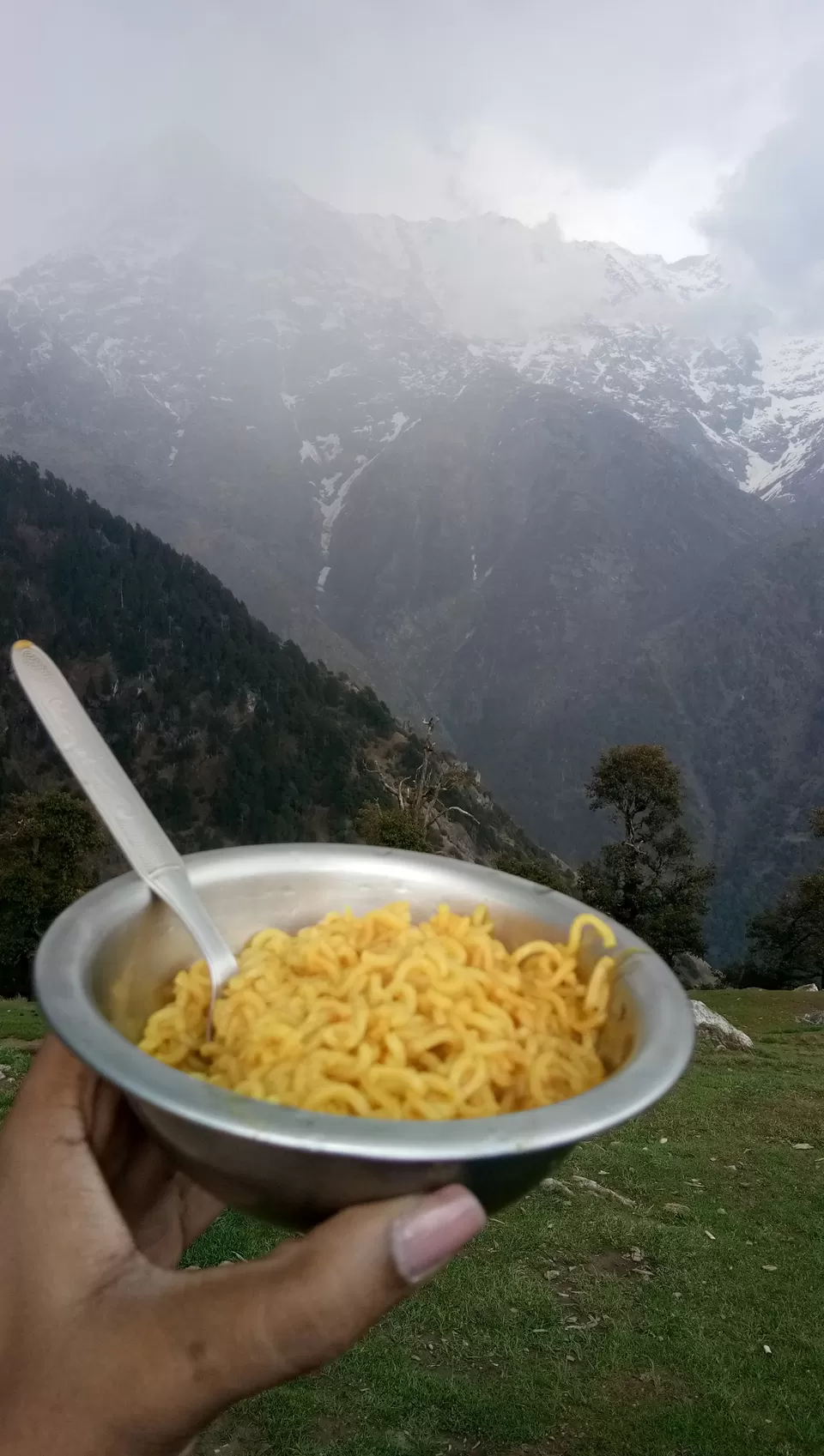 Triund is a green meadow situated on the top of a hill in the laps of Dhauladhar ranges. One can have the magical view of the Dhauladhar Mountains on one side and the beautiful Kangra valley on the other side. The astonishing view of the majestic mountains and the valley is sure to leave you spellbound. The whole experience of being there at Triund was extremely fascinating. The area was occupied with many small tent like cafés serving Maggie, omelets, chocolate crepes and tea/coffee along with other packed refreshments. We occupied a small rock near one of the café and ordered Omelet & Maggie along with tea. While waiting for our meal, thoughts of regret surrounded us. Regret of just planning a day trek and not overnight camping.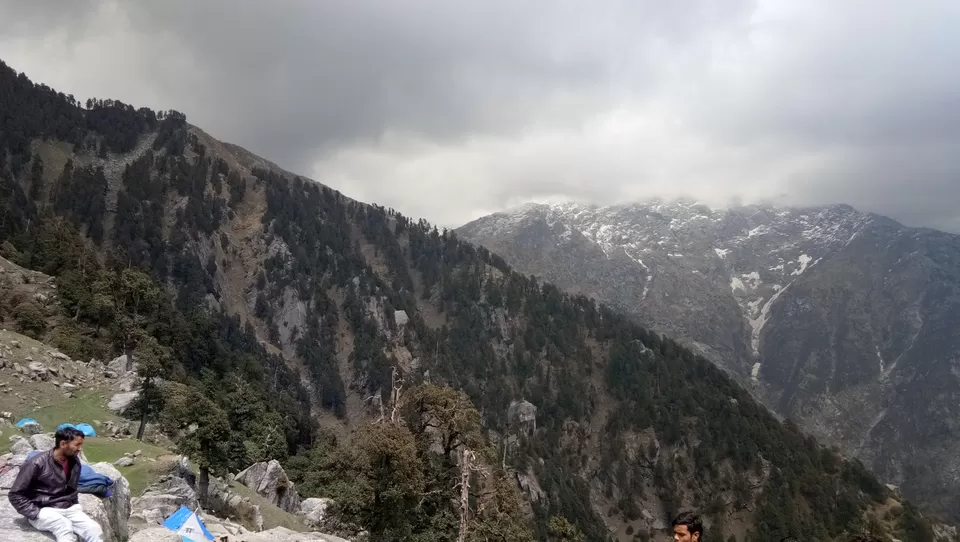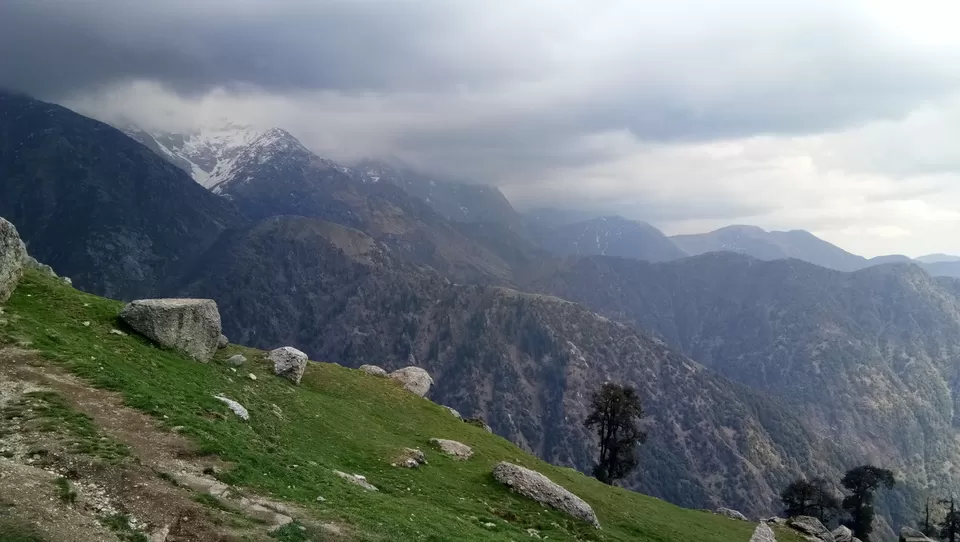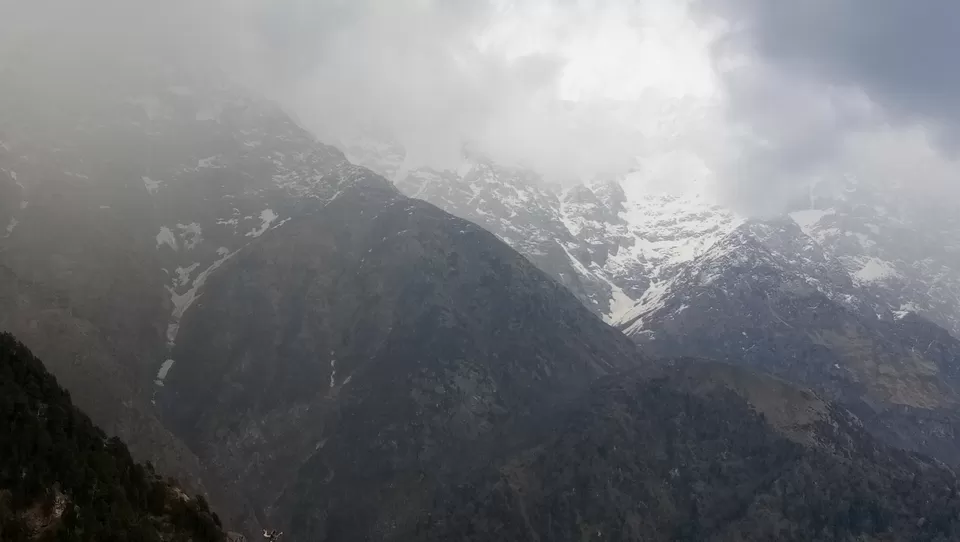 There is a government guest house at Triund which is booked in advance or can be booked based on room availability. Apart from this, tents were given out by café owners and tent owners for overnight camping on a rent of Rs.500/person along with mat and sleeping bag. We could not go ahead with the night stay because we were not sufficiently equipped for an overnight camping and we couldn't regret enough for this! :( I can only imagine what amazing experience it would have been staying at the hill top in the night in lap of millions of stars. Alas! We missed this experience and had to return. After spending about an hour soaking ourselves up in the beauty of the moment and capturing the stunning views in our mobiles, we began to descend. It took us almost 3.5 hours to reach Galu and thereafter we hired an auto & headed back to Bhagsu Nag.
Later in the night, we went out for dinner at Mcllo Restro & Bar. The restaurant is a three storied property serving delicious food along with a chilled out vibe in the heart of McLeod Ganj market. We had Chicken Lasagna & Chicken Lollipops along with beer. After our hearty meal, we walked our way to Bhagsu Nag and ditched the autos this time. It took us around 20-25 minutes to walk from there.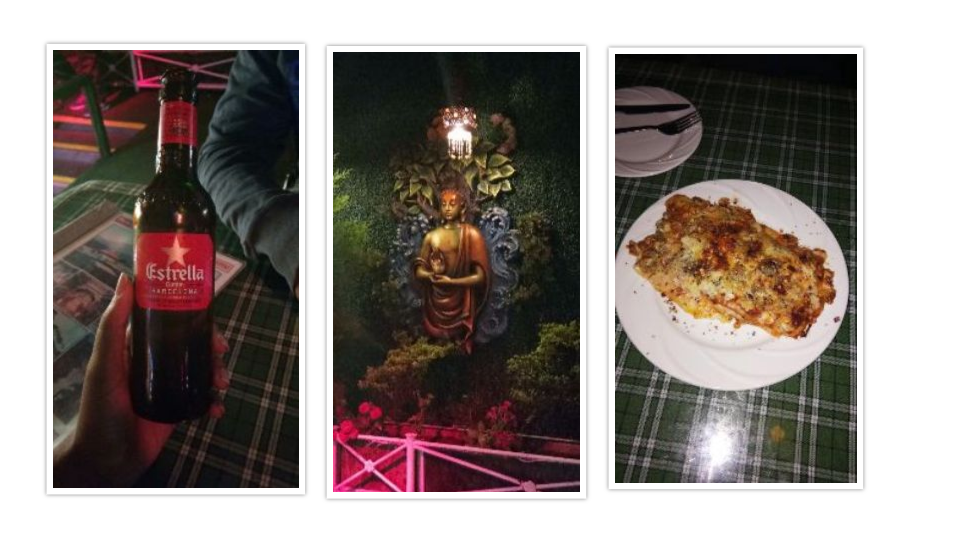 The next morning, we decided to do some local sightseeing after a quick breakfast at a local dhaba and headed to Bhagsu Nag Temple. This temple consists of fresh water springs which is quite refreshing and people are commonly seen taking a dip into it. After this, we moved forward to the Bhagsu falls which is approx 20 minute walk from the temple. The Bhagsu falls are a popular spot for travelers in the town (Pro Tip: Do visit the popular Shiva Café at Bhagsu Falls for all the good reasons!).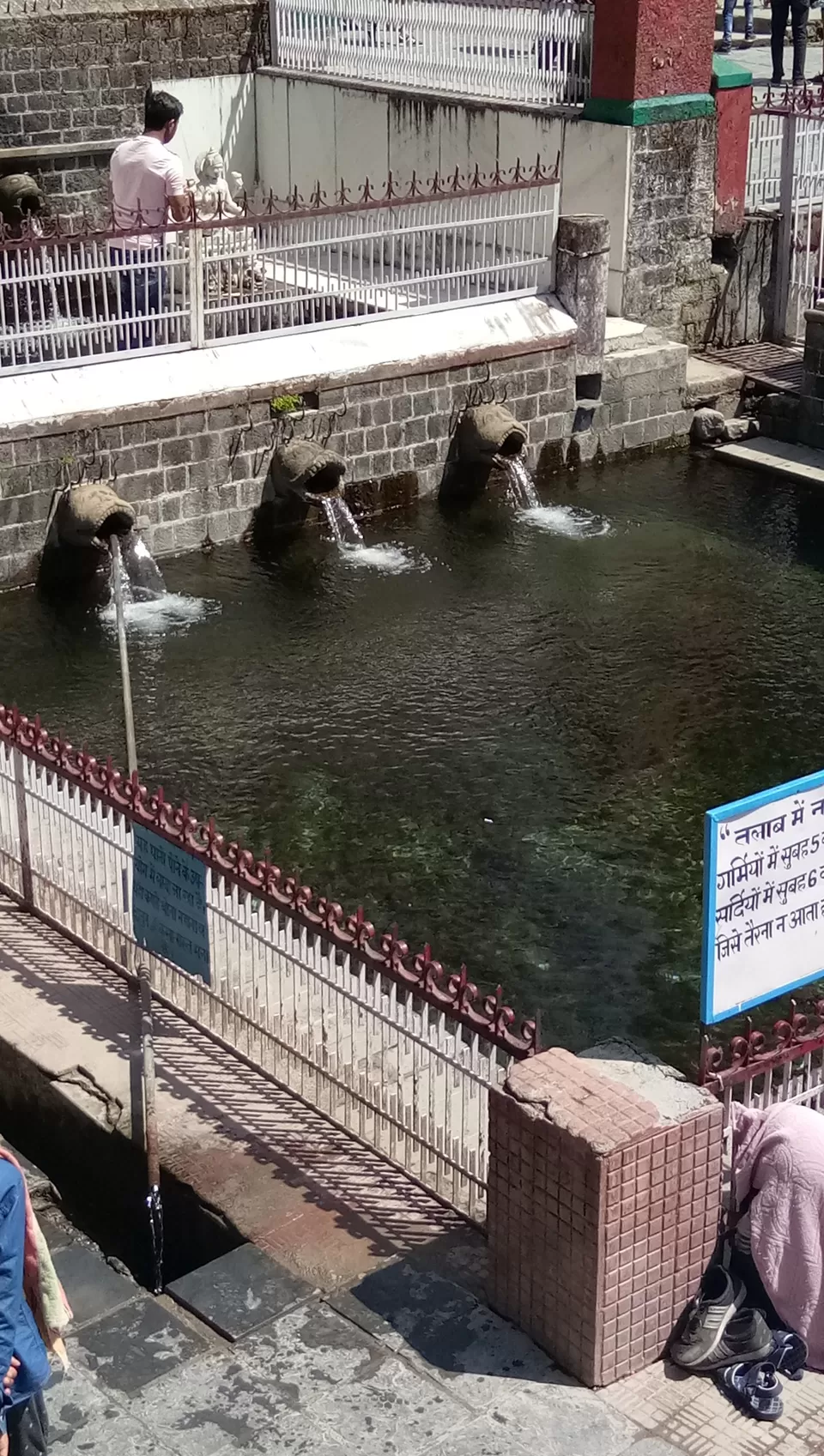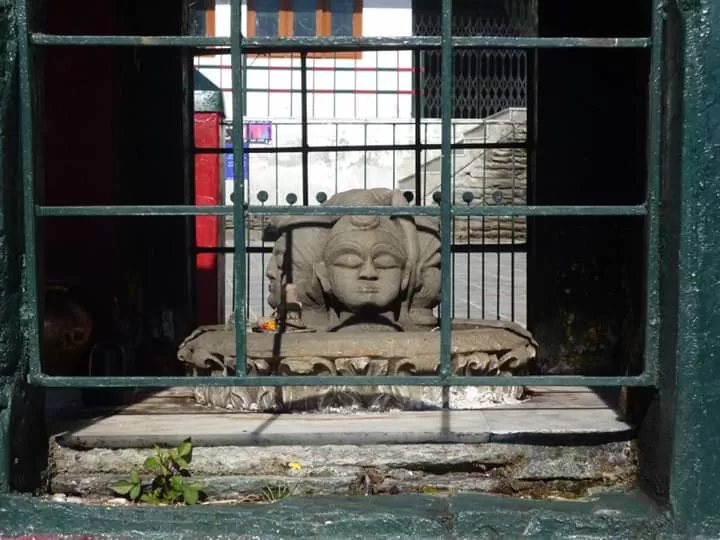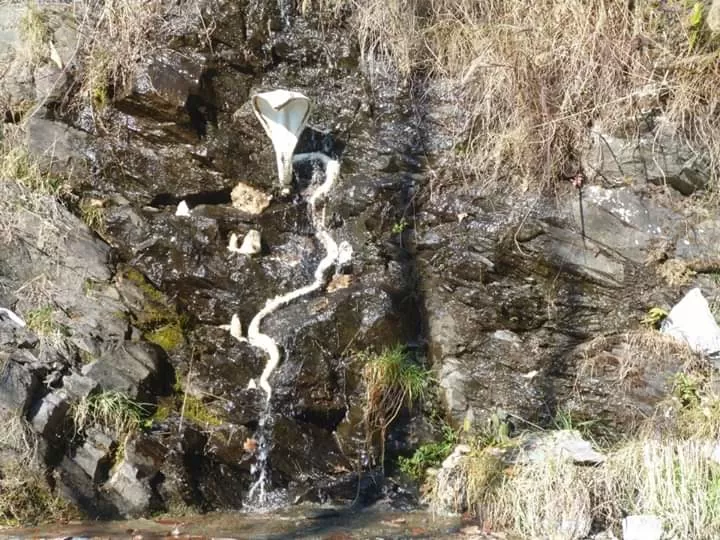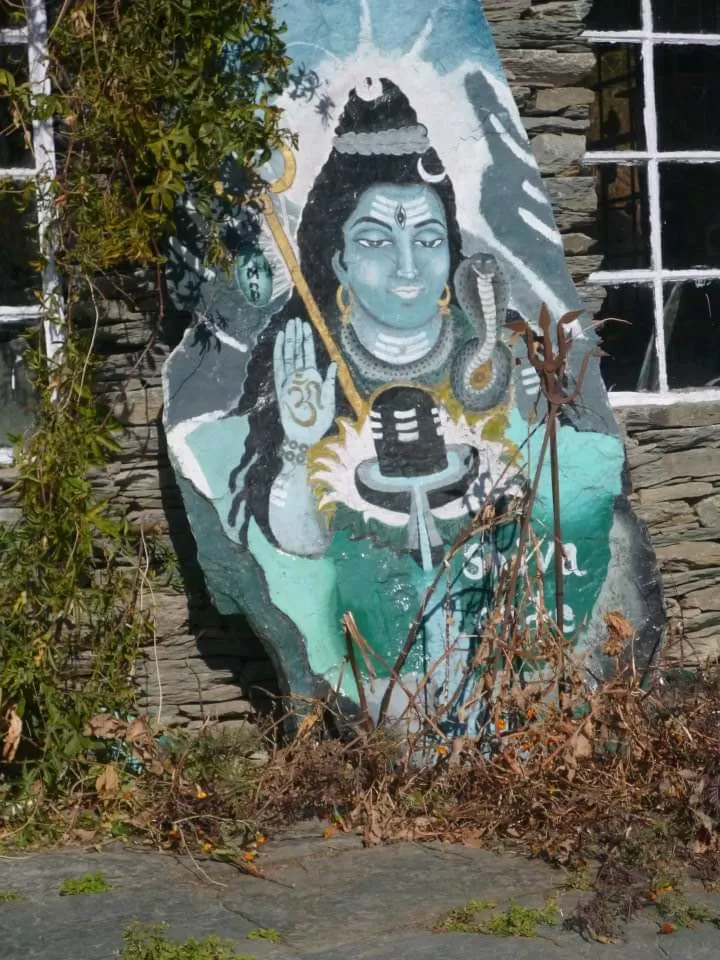 After spending some time there, we headed towards the Dalai Lama Temple at McLeod Ganj. The beauty of this temple lies in the peace and solitude one experiences there. The whole environment of this temple is very peaceful & enchanting. People come here to meditate and pray and many meditating monks can be seen around the temple. The temple consists of many prayer wheels with "OM MANI PADME HUM" inscribed all over it. It is supposed to be pushed clockwise while walking around the temple, which is a part of ritual of this temple.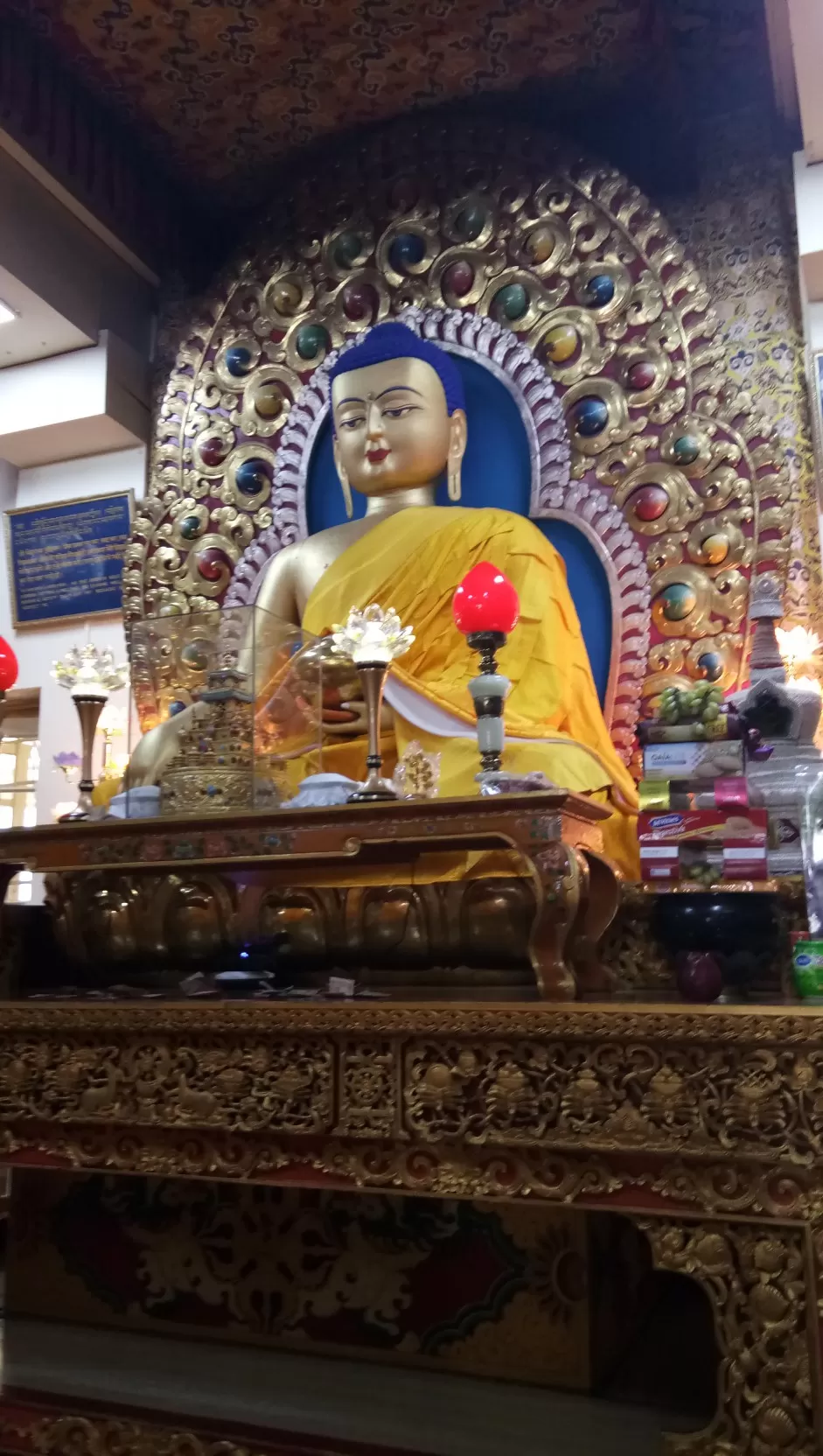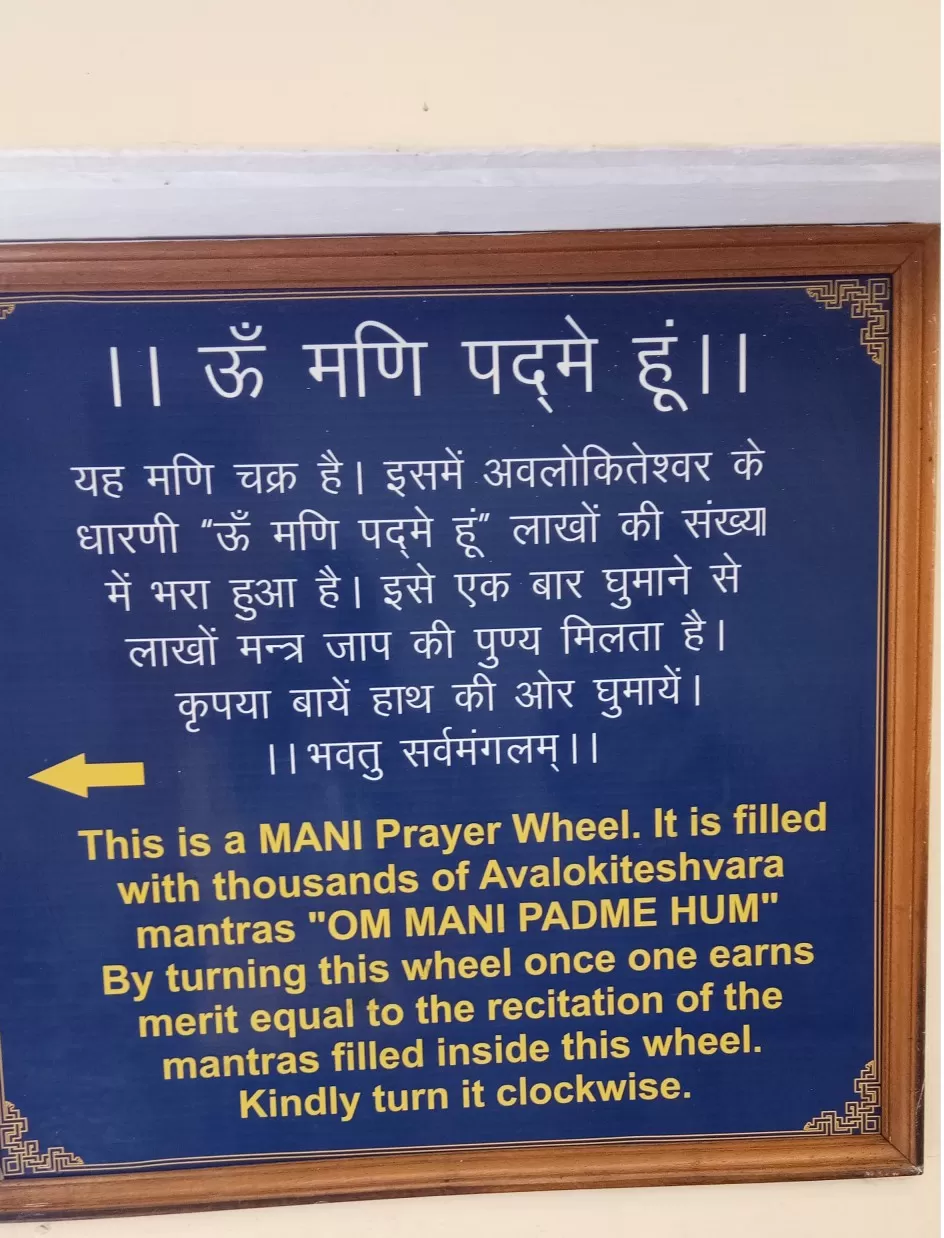 When you're in McLeod Ganj, you can't not eat Tibetan food! We headed straight to a very popular authentic Tibetan restaurant named Tibet Kitchen and ordered ourselves Chicken Thukpa with Steam Chicken Momos. It was the first time I had thukpa, but have always been a Momos lover. You get Momos almost at every street corner in Delhi, however, what we had at Tibet Kitchen, could not be compared to the crap we eat on Delhi streets!
The steamy aroma, hot chicken filling and the delicious taste was simply out of the world. And, all this at such reasonable prices, adds to the reason behind the jam packed restaurant. After finishing off our thukpa bowls and momos, we proceeded for a little street shopping and bought some handicrafts and the famous egg flat noodles.
With this, we ended up our short but truly amazing trip to the Majestic McLeod Ganj!
To simplify things, here's a list of everything that might assist you during your stay in McLeod Ganj:
Where To Go?
• Bhagsu Nag water falls
• Naddi (this is basically a view point from where one can see the beautiful Dhauladhar ranges with a few dhabas and cafes around.
• Bhagsu Nag Temple
• The Dalai Lama Temple
• McLeod Ganj market (it is right outside the Dalai Lama Temple).
• Triund trek
What To Do?
• Trek to Triund for sure. You cannot miss out this!
• Enjoy local street shopping. Do buy the Flat Egg Noodles. They're awesome, trust me on this!
• Relish on the Tibetan cuisine. Ditching the regular Indian cuisine here is absolutely worth.
What To Eat & Where?
• Breakfast at German Bakery, Bhagsu Nag. They have a variety of breakfast, all worth trying.
• Tibet Kitchen, Mcleod Ganj market. Their Thukpa & Momos are super delicious. Do give it a try!
• Shiva Café, Bhagsu Nag falls. The rustic vibe has it all!
• Illiteratti Book & Café & Jimmy's Italian Kitchen serve AMAZING Italian food. If you too love Italian cuisine or would like to give it a try, please do visit here.
• Mcllo Restro & Bar, McLeod Ganj market. A multi cuisine specialty restaurant with groovy vibes & great food surely needs to be in the check list.
Best Time To Go?
One can visit McLeod Ganj anytime of the year. However, you should avoid monsoons i.e., June-August and heavy snowfall winters i.e., January-February to avoid inconvenience.
"Thanks for reading my travel story. Please leave a comment if you like to share a suggestion or show your love. Also, please travel responsibly and save our mother nature."
Travel Miles | Spread Smiles