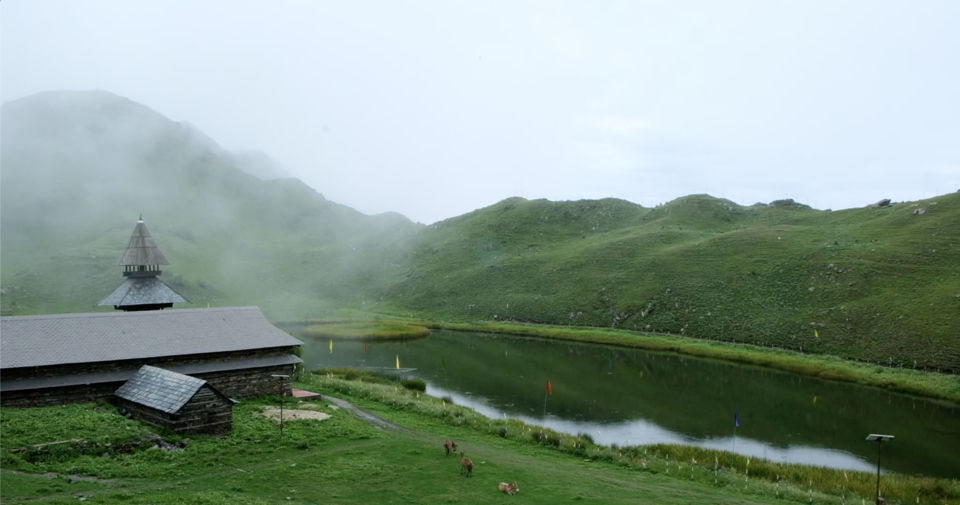 Next morning, we discover Nomadic Nest to be a tranquil haven. The courtyard is cluttered with pear trees in full bloom. Reena doesn't take time to wake up early and pluck a handful of pears to claim as breakfast. She has even made friends with half the members of this hostel by the time I am up and about.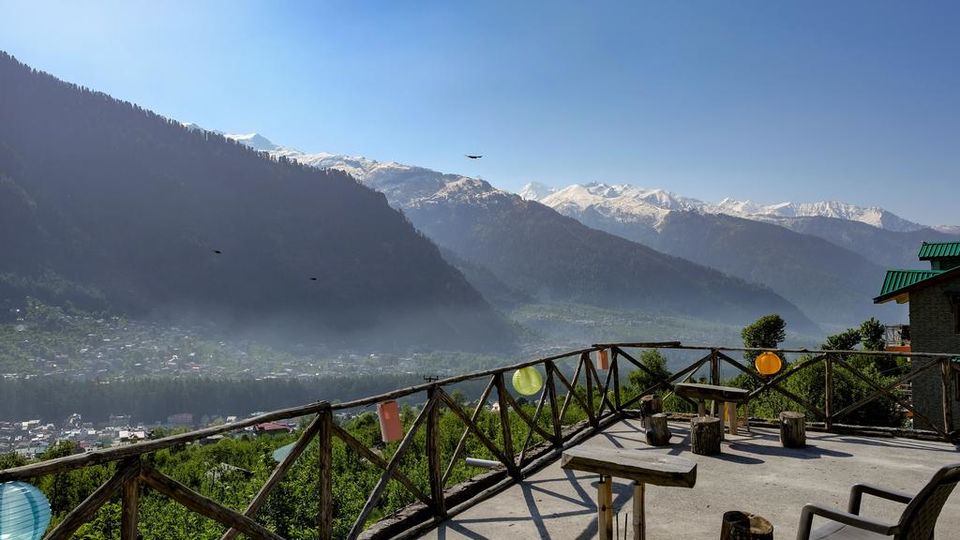 Soon I am introduced to Srikanth who wants to do a trek. This is his first-time solo traveling proper – no booking, no planning – and he want to make the most of it. This piques my curiosity and I am already considering tagging along. And somewhere in the midst of making new friends on the veranda on Nomadic Nest, I have called Bunty (better known as Sen Sahb). He is Janmejay's accomplice and friend at My Manali Adventures in Jibhi. During our stay there he had proved to be an absolutely delightful companion, making us a nice crackling bonfire (even though it was not cold) and proving to be a great conversationalist. His real job, when he's not looking after the property and entertaining guests, is to trek. He's a certified trek leader and my go-to person the moment I hear trek.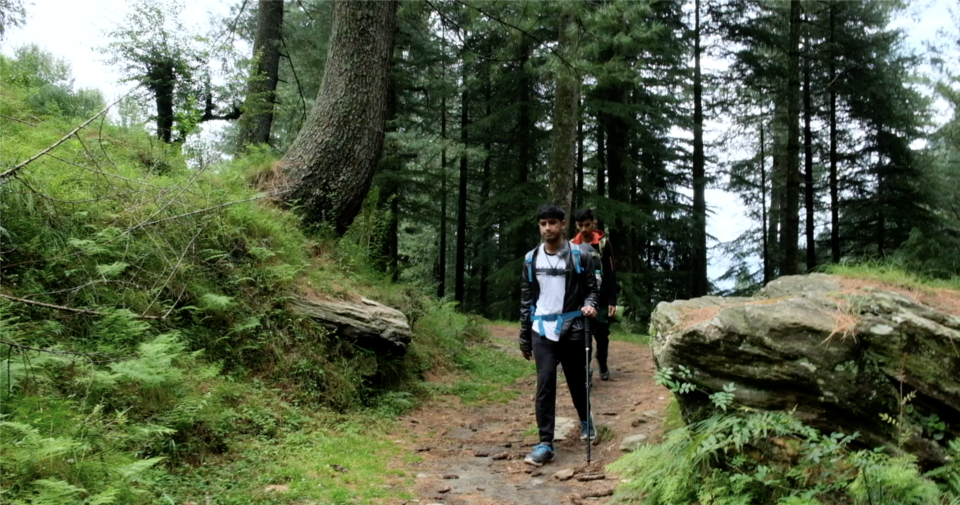 Next morning Srikanth and I are all set to go when I am introduced to another member of the hostel – Katherina. Katherina has been a silent and elusive member of this traveler's household since our arrival. Besides her cluttered bed in our dorm, neither Reena nor I had actually seen her in person. However, today morning she is on her bed and eventually, a casual conversation starts. Within the next hour, it turns out that she is to be the third party for our Prashar Lake trek.
From the Manali Bus Depot, we will catch a bus for Kullu and from the Kullu Depot one to Panarsa in Mandi district – where Sen Sahb will meet us with a jeep and all the gear we will need on this journey. But first, I will bid farewell to Reena, who needs to return to Delhi. We see her off at the Hadimba Temple and walk down to the Mall road amidst a slow drizzle and Katherina's conversations of how she got to India all the way from Germany and wanted to experience as much as she could during her one month stay in the country.
Over the course of the next three days, I am to discover the immense potential of her small First Aid kit, which is a traveling chemist shop in its own right. I am also to learn of the various vaccinations she has taken as a precaution before she stepped out of her country. But what's endearing about her conversations is how similar Indian and German parents are when it comes to being concerned about their daughters and their safety. And even more intriguing is how the world stands united when it comes to approving certain types of lifestyle as normal while everything else triggers alarm and anxiety.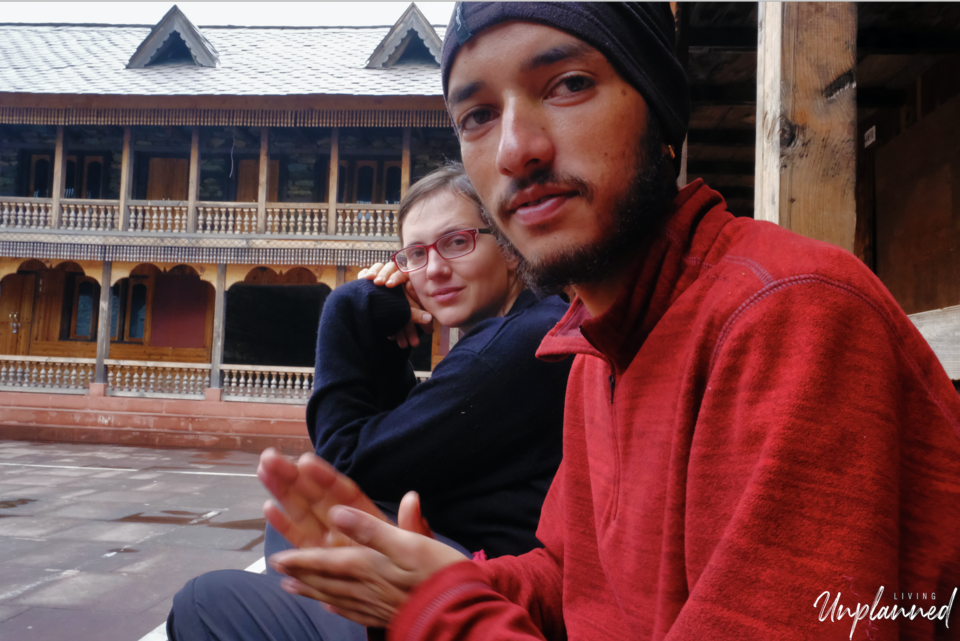 Our trek starts from a village called Jwalapur. We reach around 4 in the evening and find a breathtaking meadow just off the road where we set out camps for the night. The drizzle that accompanied us to the Manali Bus stand, meets us again midway to Jwalapur. We must rush with setting up the camp if we don't want to sleep in a wet tent.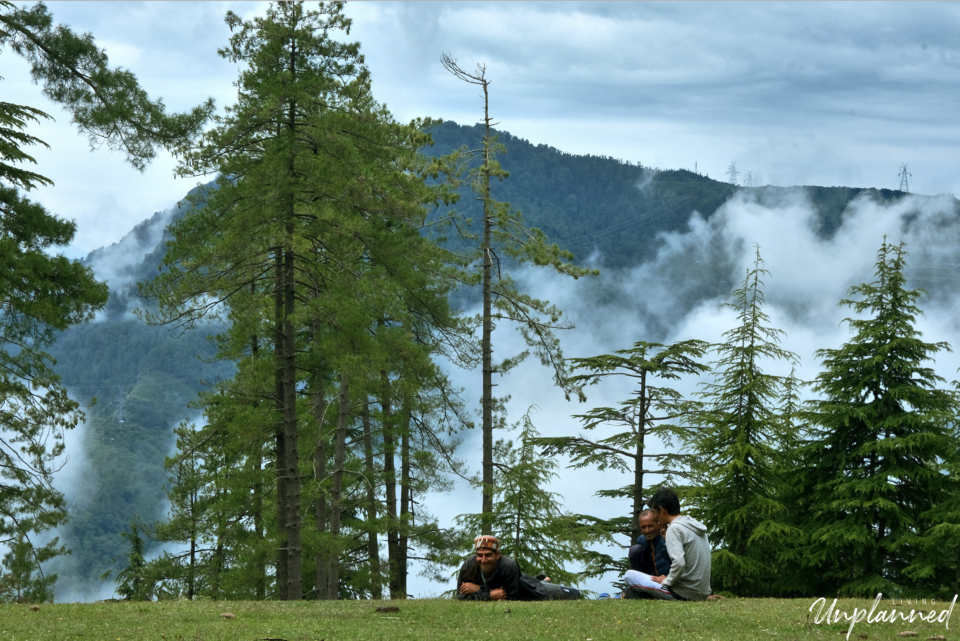 However, the drizzle can't mar our excitement at living on a meadow. The three of us set out to explore the lush green valley that's our home for the rest of the day. It's a steep climb and we are surrounded by pine forests on all three sides. Nothing but the sounds of nature here. But mostly a muted silence; the drizzle soaking into the ground silently. Somewhere to the north of our camp, an ancient Mahadev temple stands in the rain. It's an eerie sight. The locals are very protective about this temple and Sen Sahb left us with a cautionary note – "Don't go in there randomly. If you see someone ask them first." He's gone to find us food and water for the night from one of the nearby village residences.
But there is no one around, besides a few workers who are constructing another temple opposite the Mahadev temple. This one will be for Sheshnag – the king of serpents, who balances the universe on his hood. But currently, they are huddled under a cluster of pine trees enjoying a small, warm fire. They tell us this valley hosts a fair each year during the summer months. The temple they are constructing will be ready before the next one.
***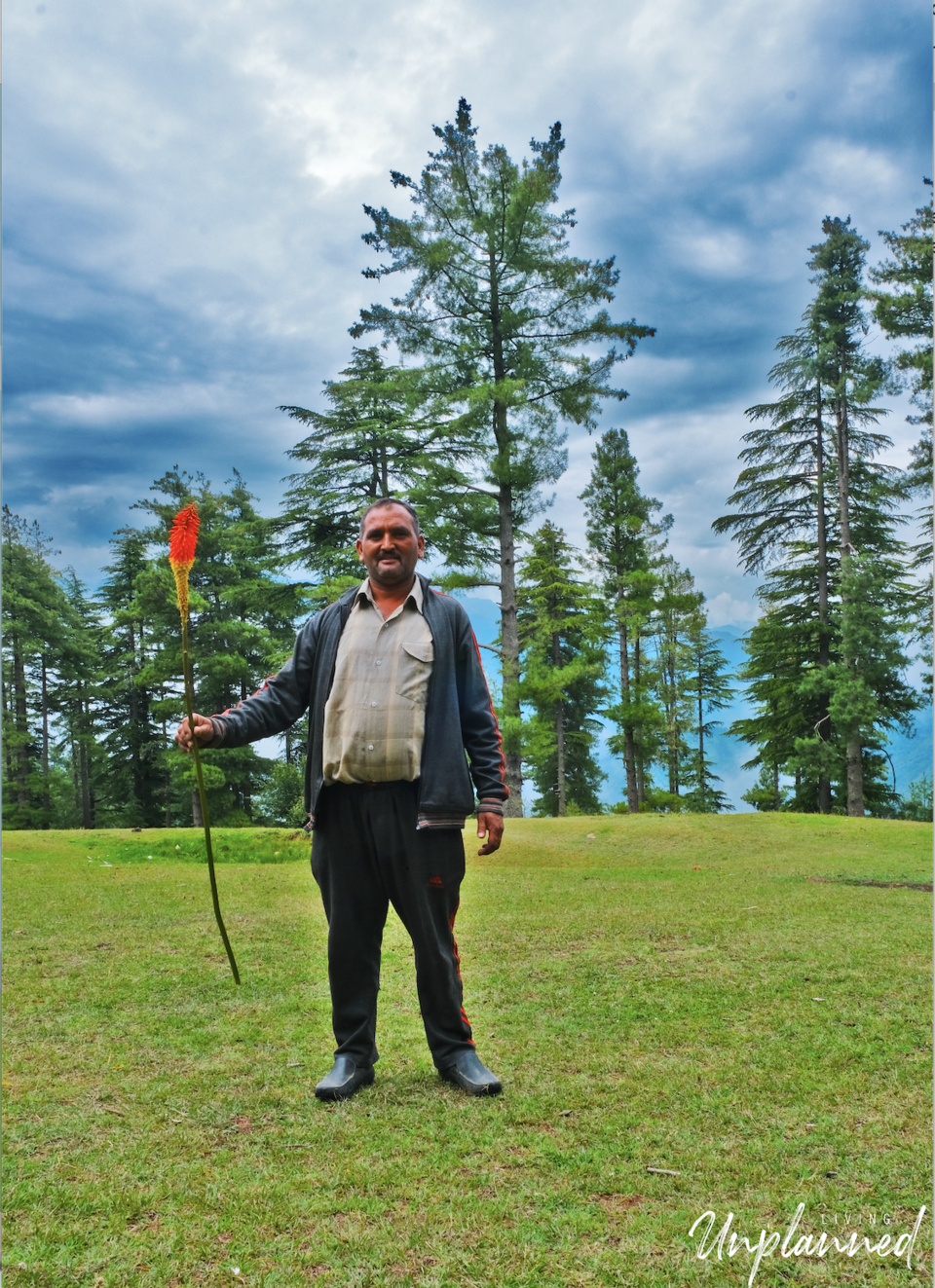 We start walking at 9 the next morning. First through the road on which we drove up yesterday and then one left turn leads us into the forest. This is going to be easy I think. I have walked plenty such trails through forests. Just watch your feet and enjoy the views. We were hoping the sun would be finally shining today. Katherine and I had offered gracious prayers to Apollo (the Greek Sun God) and Surya Devta (the Indian Sun God) but they were clearly not appeased. We hope it won't start raining though. Sen Sahb is enthusiastic that the sun will be out by 12. What we get instead if steady drizzle and occasional downpours.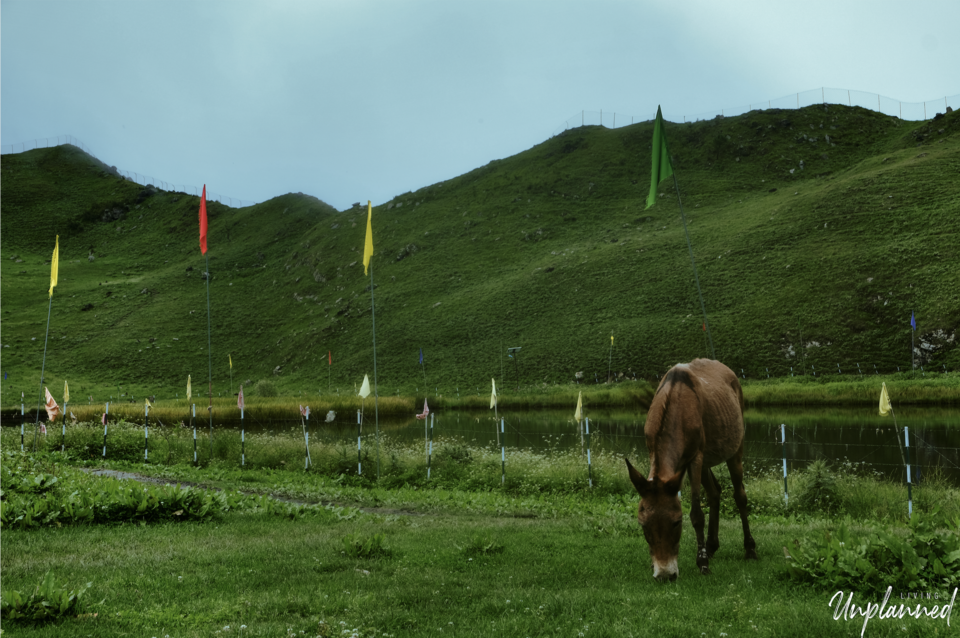 Even though we don't meet the sun today, we do find leeches. The first set quite early on in our journey – stuck to Katherine heels. Soon we find a meadow by a stream on the way and plonk ourselves on a stone slab that seems leech free. I have had the good sense of carrying salt. We enjoy watching the leeches melt away. Katherine puts away her slippers and changes into a pair of shoes. Srikanth, Sen Sahb and his cousin brother and assistant, Mayank, are all safe in shoes. I am the only one who must continue with slippers because Living Unplanned hey. I am ready for this challenge. It's leeches vs me.
Most of the Prashar Lake trek is a good walk. But there are stretches which are steep and require advanced skills and good muscle power to see you through. The monsoon season has made some of it more challenging. It's hard to tell apart solid ground from slush puddles at times and one needs to be somewhat careful before placing their foot. One wrong step could lead to a slip and fall. The route we have taken through Jwalapur is about a 9 km journey. There is another route that starts from Baggi and is around 16 km to Prashar Lake. A stream keeps us steady company throughout the route and we even find two waterfalls on the way; perfect spots to take a break.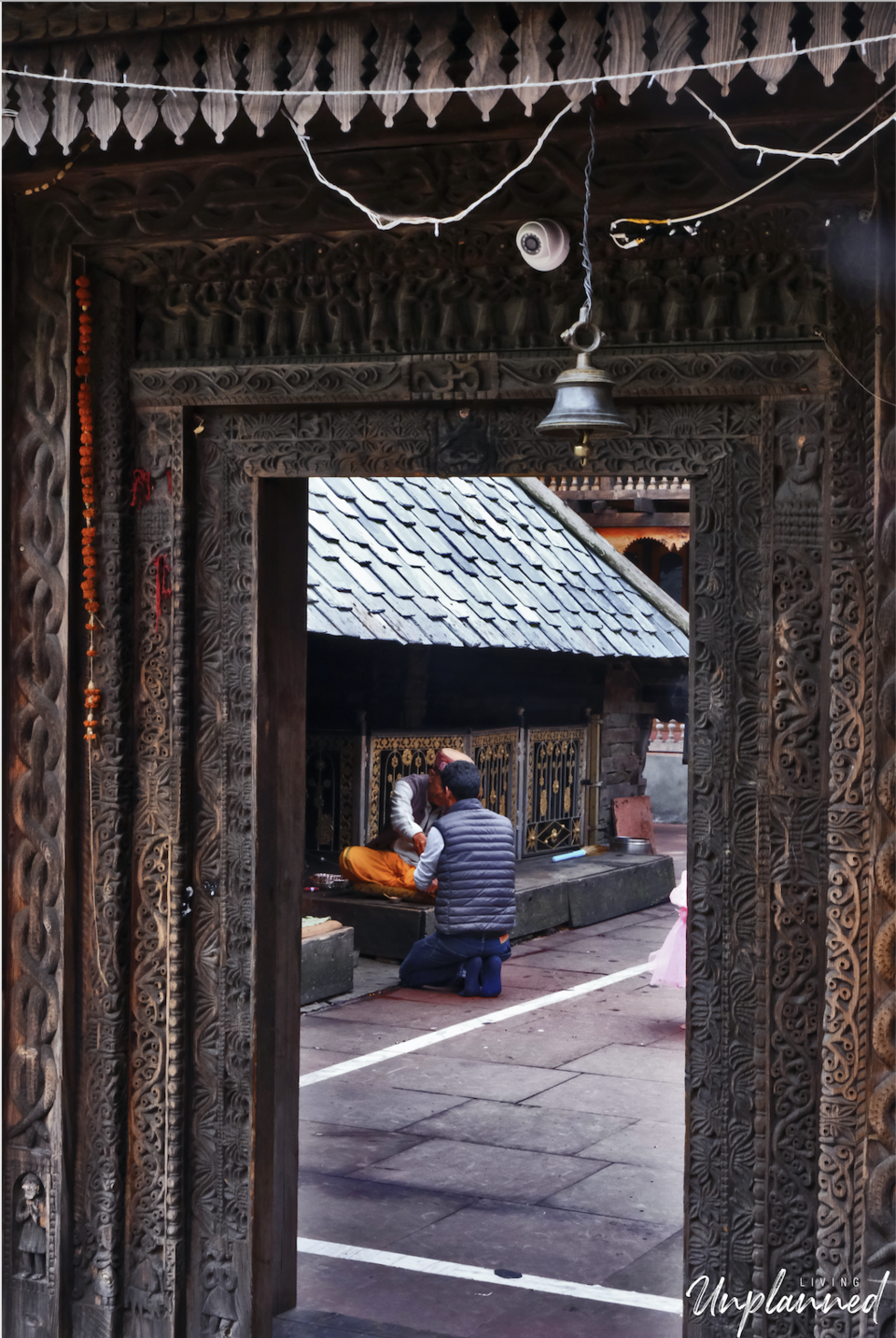 Prashar Lake is breathtaking in the monsoon mist. Perched at an altitude of 8,956 ft (2730 m), this is a little blue mystery of the Himalayas. The water reflects the grey sky. the drizzle plays on the surface of the lake. Surrounded by the snow-capped Dhauladhar, Pir Panjal, and Kinnaur mountain ranges, no one yet knows the depth of Prashar Lake. Legends claim that the lake is the result of an elbow dent delivered by Bhima – one of the Pandava brothers from Mahabharata. It was to provide water to Rishi Parashara who wanted to spend the rest of his life meditating here.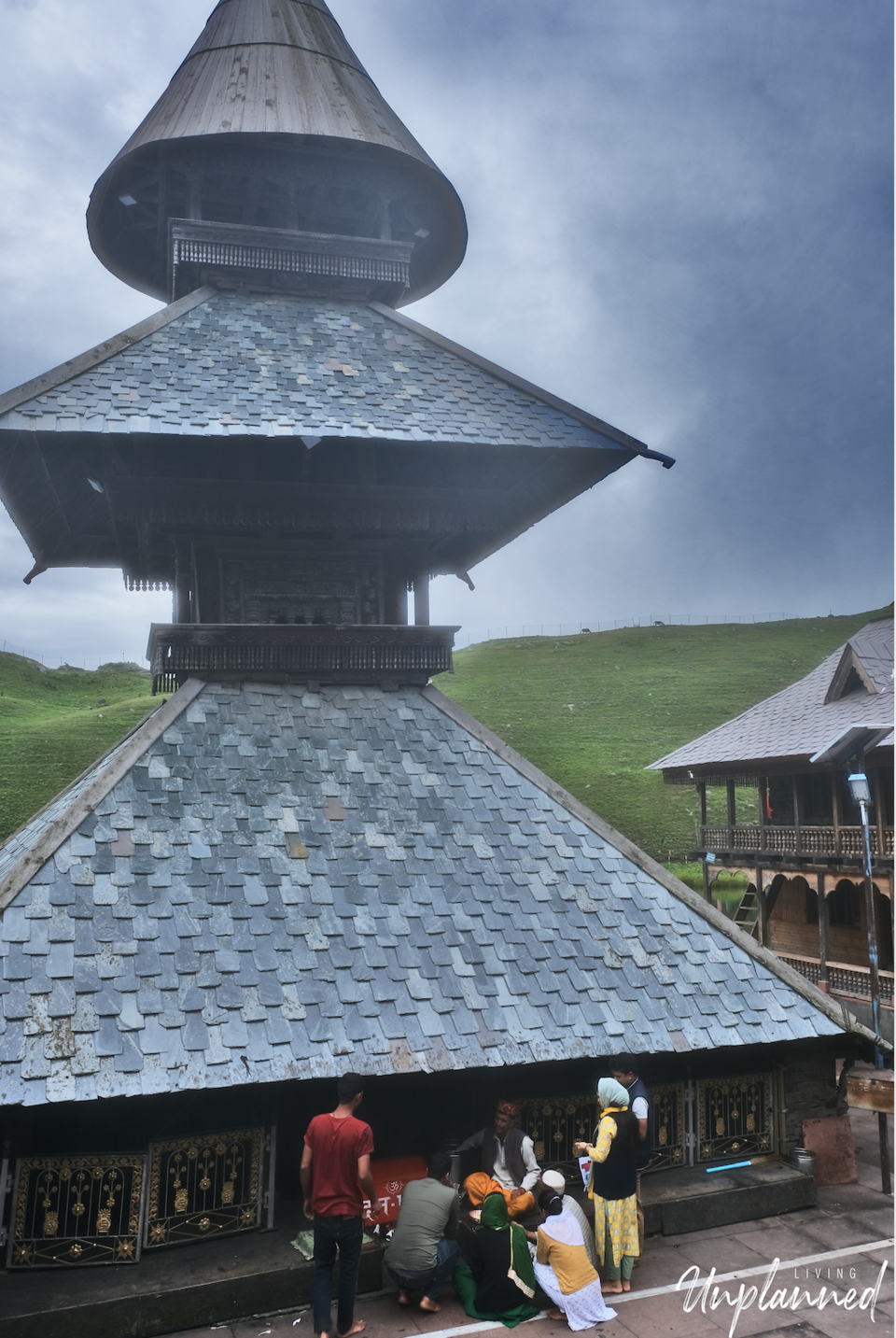 The Prashar Lake temple worships Rishi Parashar and was built in 13th century by Bansen – the then king of Mandi. This Pagoda style temple displays traditional Himachali architectural elements and is said to have been made out of a single tree by a baby, according to local legends.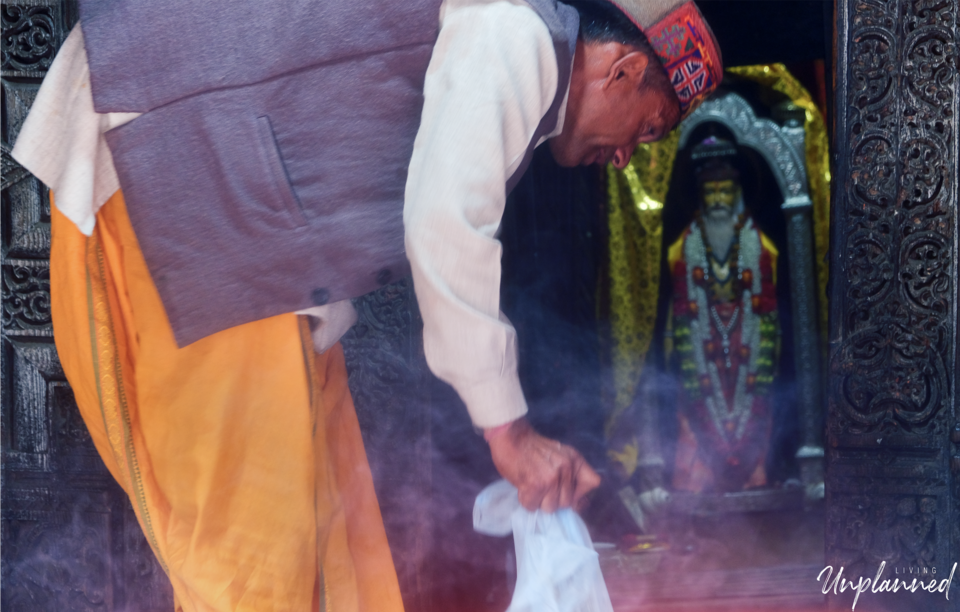 It was a tiring walk and when we finally surfaced at Prashar lake, I was pretty much in a mood to tell Sen Sahb and his assistant cousin Mayank that they can stop talking about the return journey because I am not planning to walk any time before next week. But surprisingly, by the next morning, I was quite upbeat.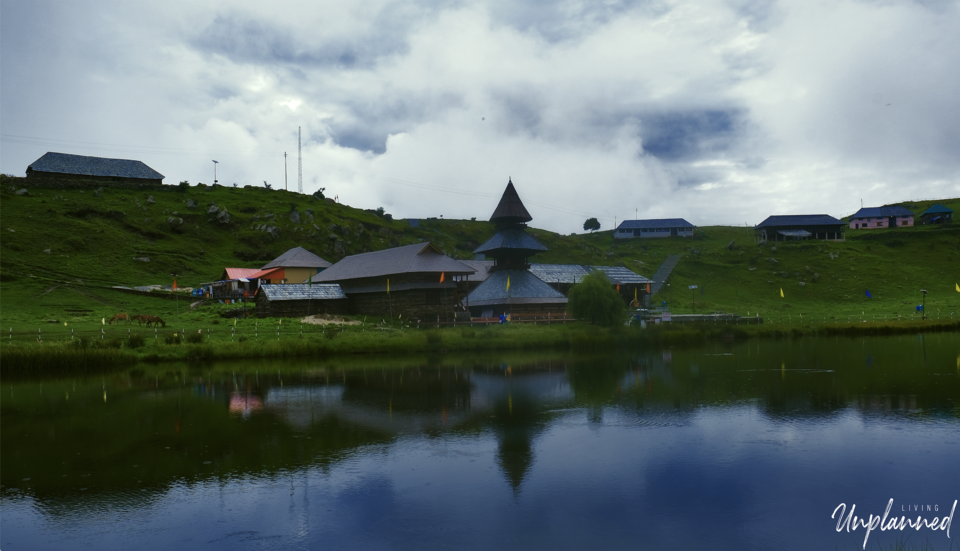 The nest morning before we packed up, the clouds lifted momentarily to give an idea of the breath-taking vistas all around us – a 180-degree snow peak cover spread out before us. Katherine clicked photos. I gaped. Srikant stood, hands-on waist.
Below, I'm listing out all the crucial data and information you need for the Prashar Lake Trek in bullet points to help make your unplanned living a breeze.
Route: Parasna to Jwalapur (Mandi) to Prashar Lake
Distance: 9.5 km
Elevation: 2,730 m (8,960 ft)
Gear You Need: Walking sticks, Camps, Raincoats
Cost Per Person: 2,500 – 3,000 INR
Sen Sahb/Bunty's Contact Details: +916230364702
This is an all year round trek. The walk and the lake both have their unique charm in all seasons.
Leech Pointers:
Leeches aren't that bad or so I thought. They are just a little too friendly. If one can overcome that initial stage of disgust at their utter sliminess, then all you got to do is grab and tuck. And for most parts, they always come with that slight tingling sensation which makes them easy to detect at least on my shoeless, socks-less feet. Though I did feel that I had comparatively fewer leech attacks compared to those who were wearing shoes. It's probably because shoes offered more grabbing surface. And as I had not expected, the leeches easily crawled into shoes and even socks!
Removing a leech that's been sucking on you for some time can be a bloody affair. Not painful but bloody. Katherine tells me, Leeches have a special quality where they reduce the viscosity of blood making it flow easier and faster. She knows because her grandmother was being treated for varicose veins for some time and leeches were the cure. I suggest you carry doctor's tape or band-aids with good adhesive quality in case you are doing a forest trek during monsoons – just to avoid unnecessary blood loss. However, I assure you those innocuous leeches will do you no other harm, give you no long term side effects. Just remember to carry salt.