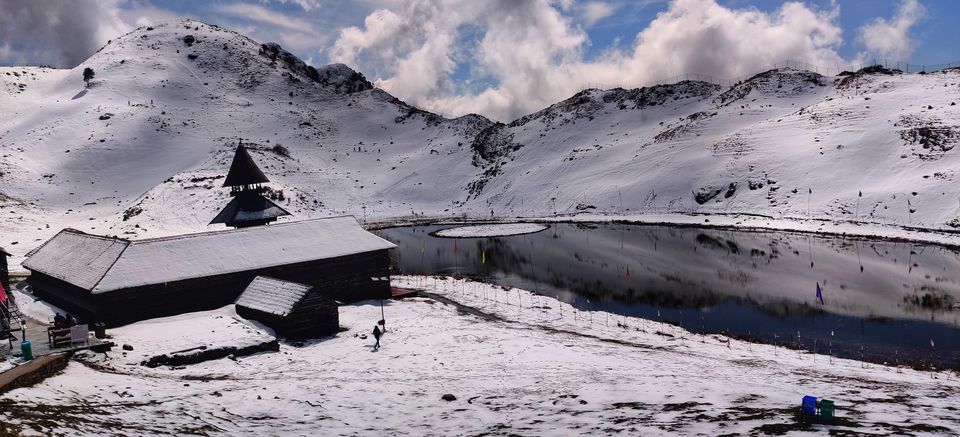 Our journey started from Chandigarh. We took a bus to Manali around 11.30 pm. Mandi is 191 km to Chandigarh and took approximately 5 hours and 30 minutes to reach there. So around 5 o' clock we were in Mandi. We had already talked to the camp owner of Kishna Camp for the Prashar Lake Trek. Their packages are economical and it includes all meals, camping, bonfire and guide for trekking. There are two packages available one which includes pick and drop from Mandi and other excluding it. According to the plan they would sent a car to pick us up from Mandi. We waited for some time at the bus stand. At last the car came and we headed to Baggi. Mandi to Baggi is 60 kms and took us almost 2 hours to reach there. We reach Baggi by 7 pm. Baggi is a small village with some small shops and 8-10 houses. Baggi is basically the base camp for those who wish to take a trek to Prashar Lake. There are many local camping and trekking guides available in Baggi and Mandi. There is also a shop where you can buy or rent trekking essential things like raincoat, stick, boots, gloves etc.
The next day we woke up to see the amazing sunrise on Dhauladhar Range after spending a freezing night. We woke up at 6 am and took 15 mins to reach a place to see the perfect sunrise. We witnessed one of the most beautiful and picturesque sunrise.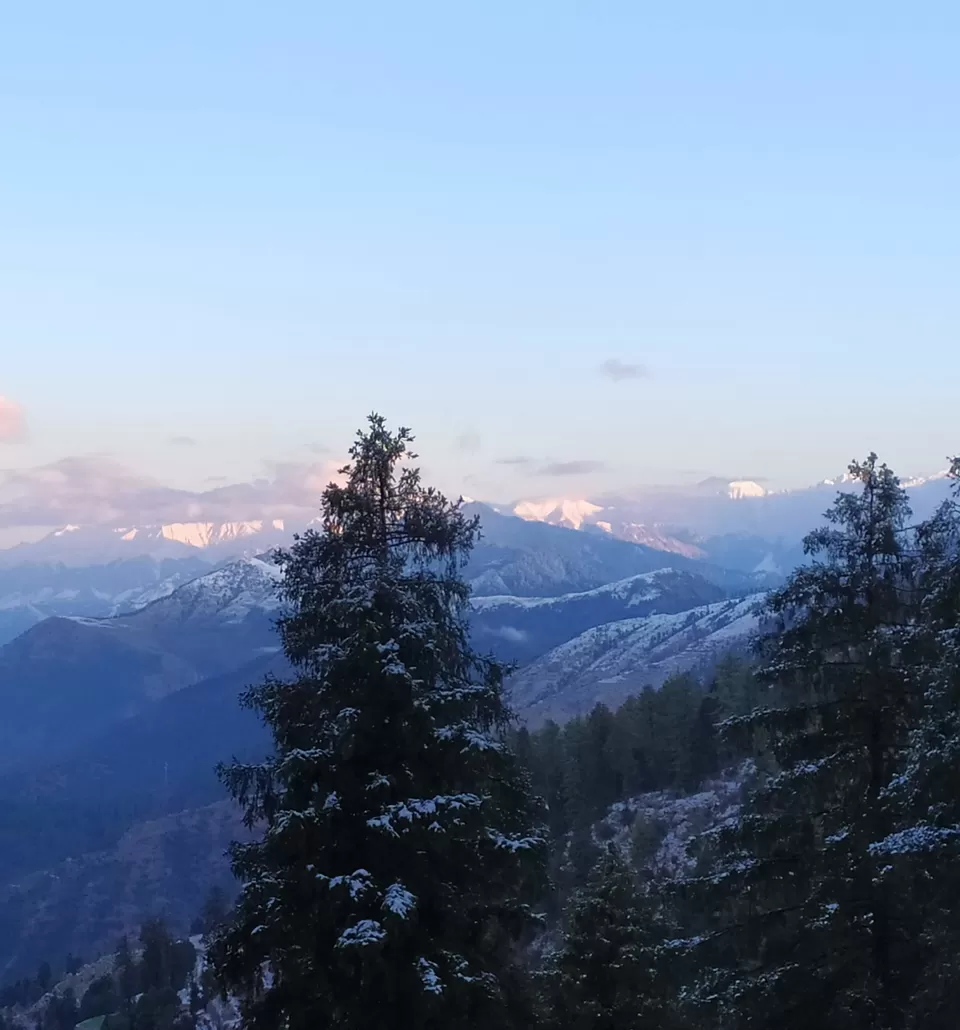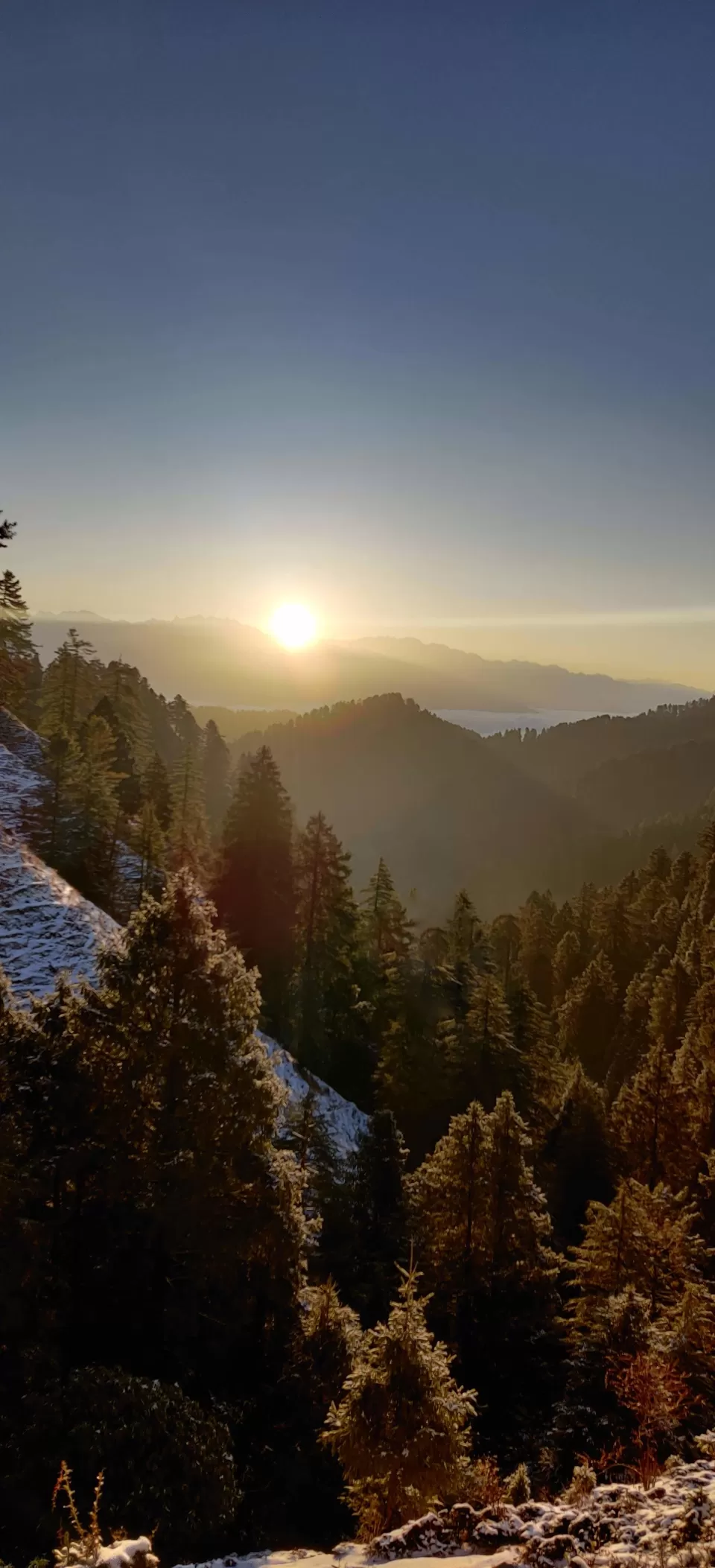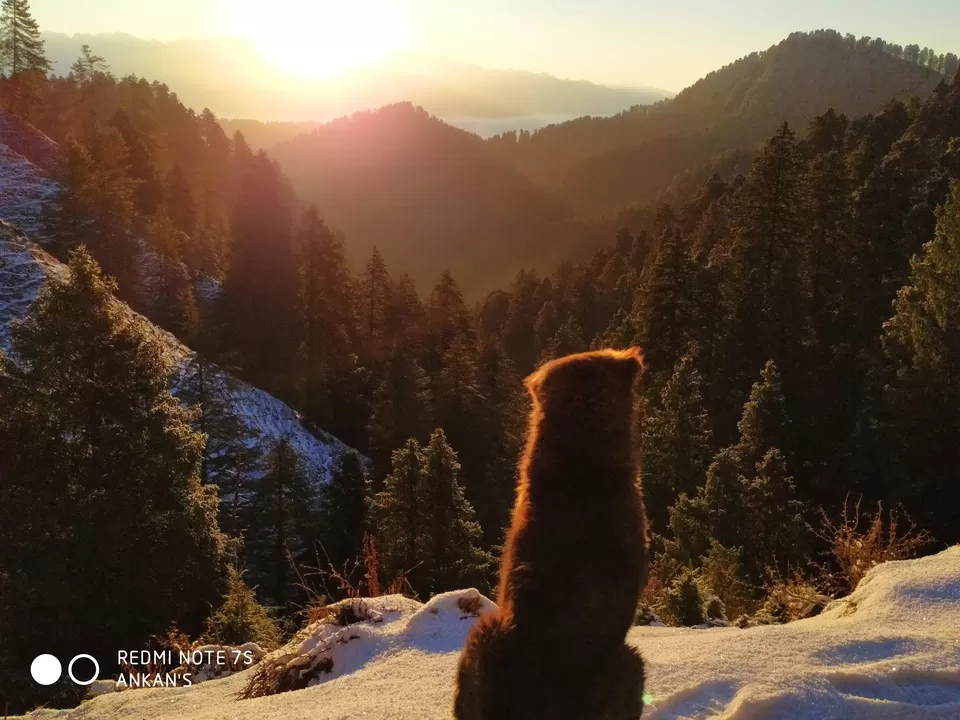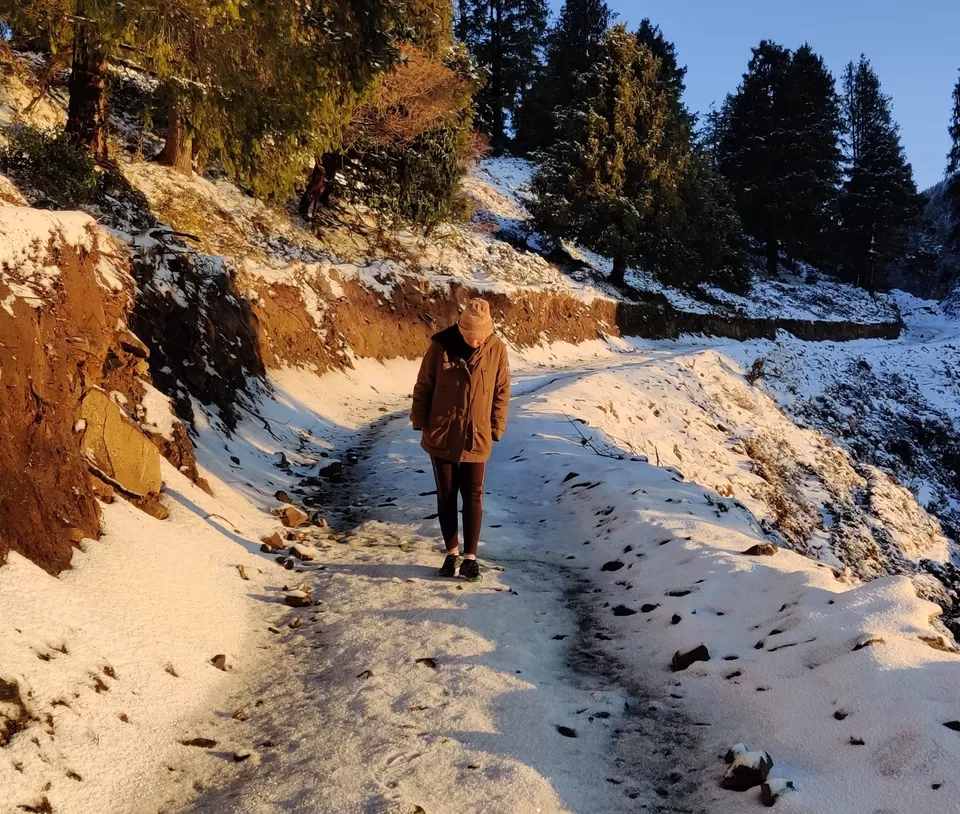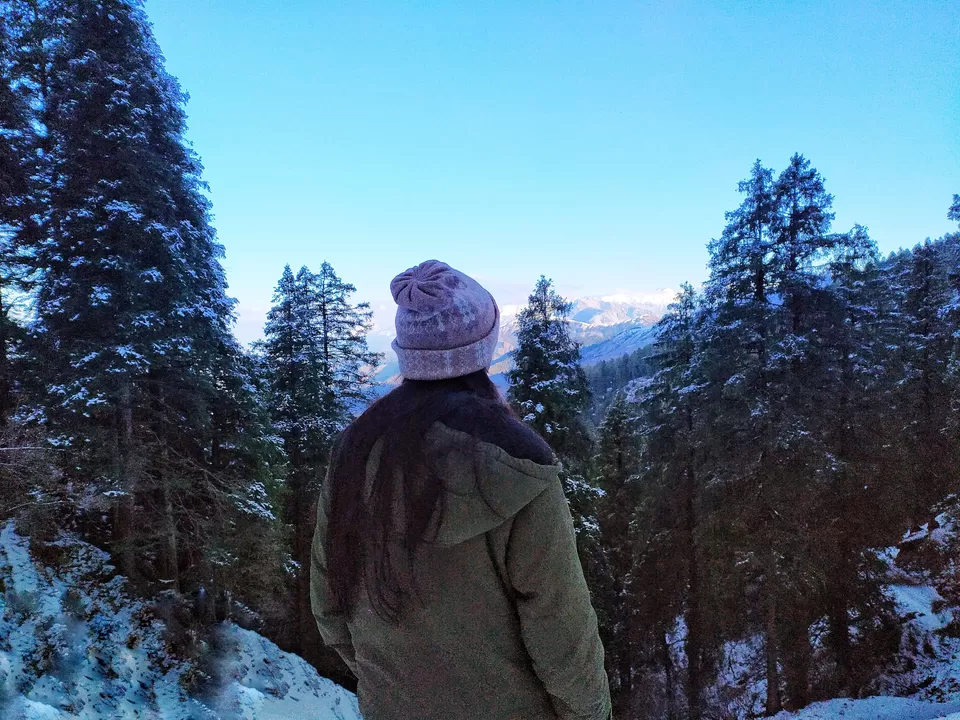 We came Back to our campsite after some photo session. We had our breakfast and headed to the lake. It took us 30 mins to reach there.
With deep blue waters, Prashar lake is held sacred to the Sage Prashar and he is supposed to have meditated on the banks of this lake, hence it is named as Prashar Lake.
There are some mysteries related to this sacred lake. One is that, according to the villagers, Bhima, one of the Pandava brothers, had created the lake. The story says, after the Kurukshetra / Mahabharat war, Pandavas were returning with Lord Kamrunag. When they reached this place, Kamrunag loves the tranquil surroundings and decides to live here forever. So, Bheem rams his elbow on one of the mountains and creates a big dent in the land. This dent became Prashar Lake.
Secondly, no one is able to find the depth of the lake.
Third, there is a floating island in the lake that moves in all direction inside the lake.
The three-storied, pagoda shaped temple is said to have build in the 13th century By Ban-Sen king of Mandi. Local believed the temple is made with a single Deodar tree and the facade, as well as interiors, boast intricate wood carvings of animals and serpents.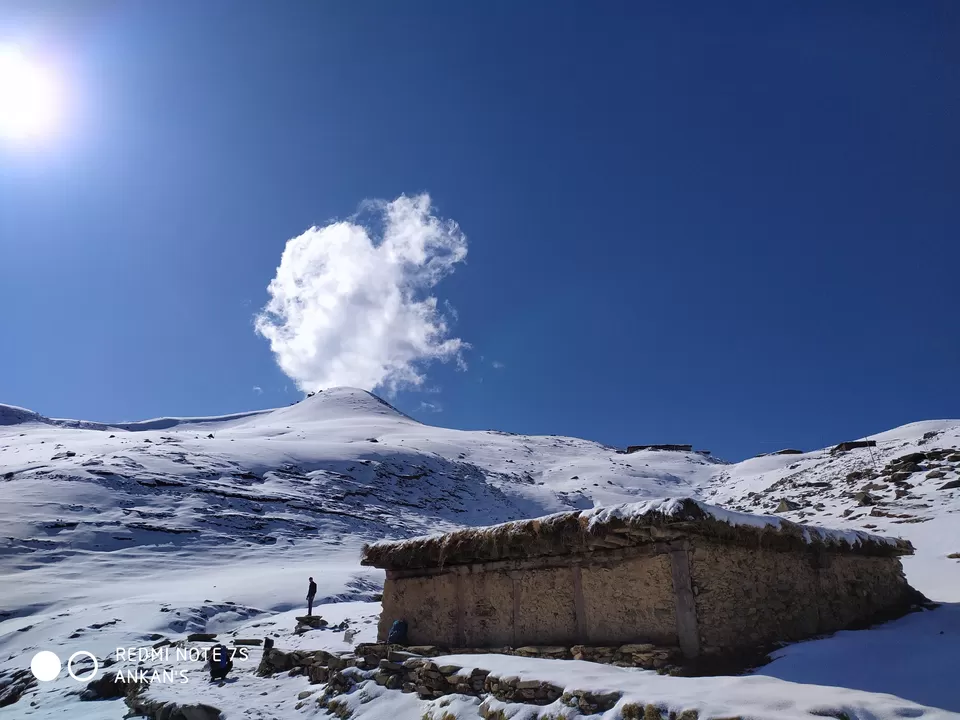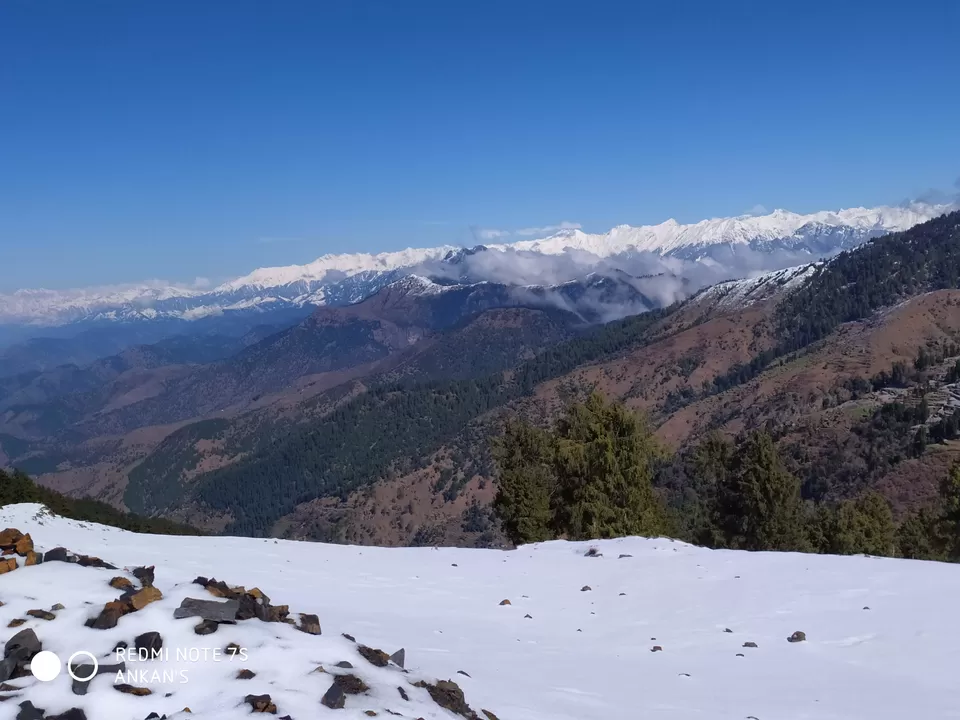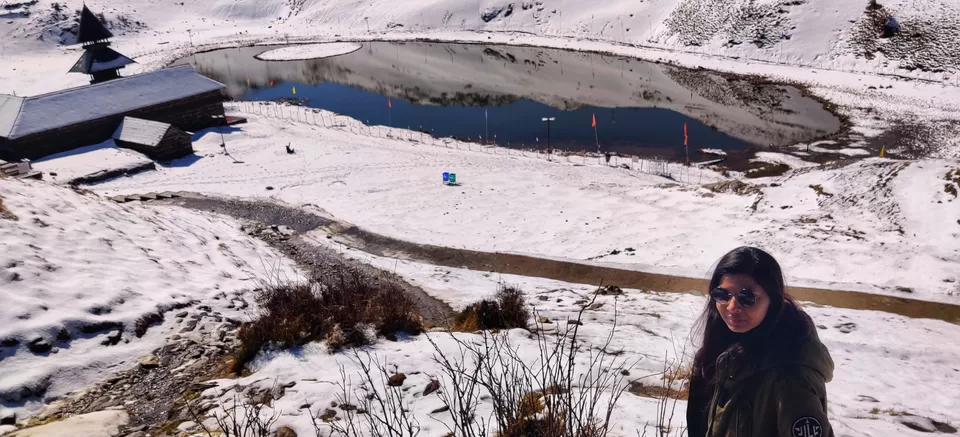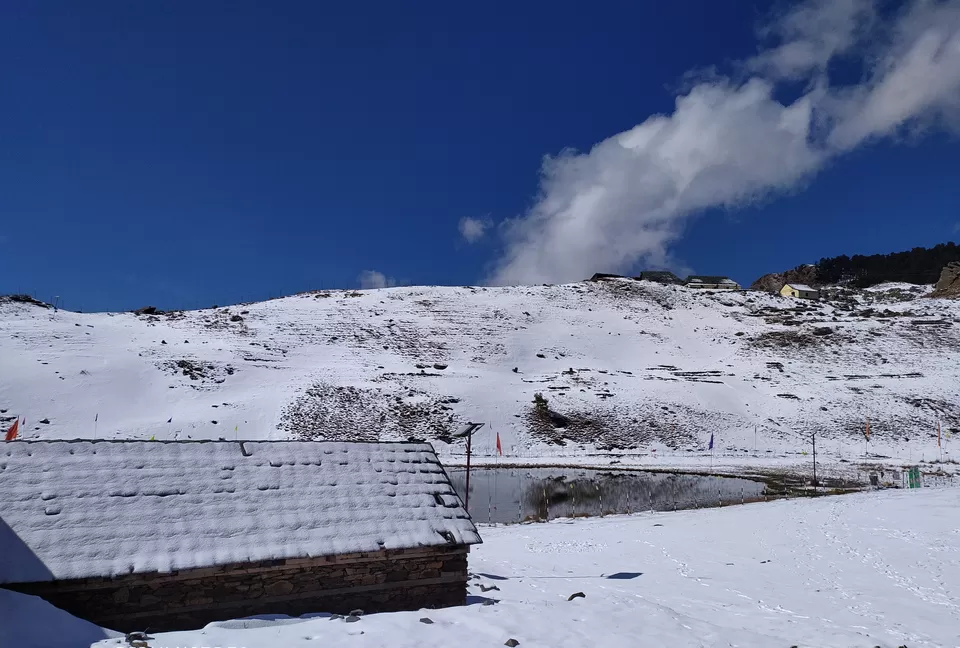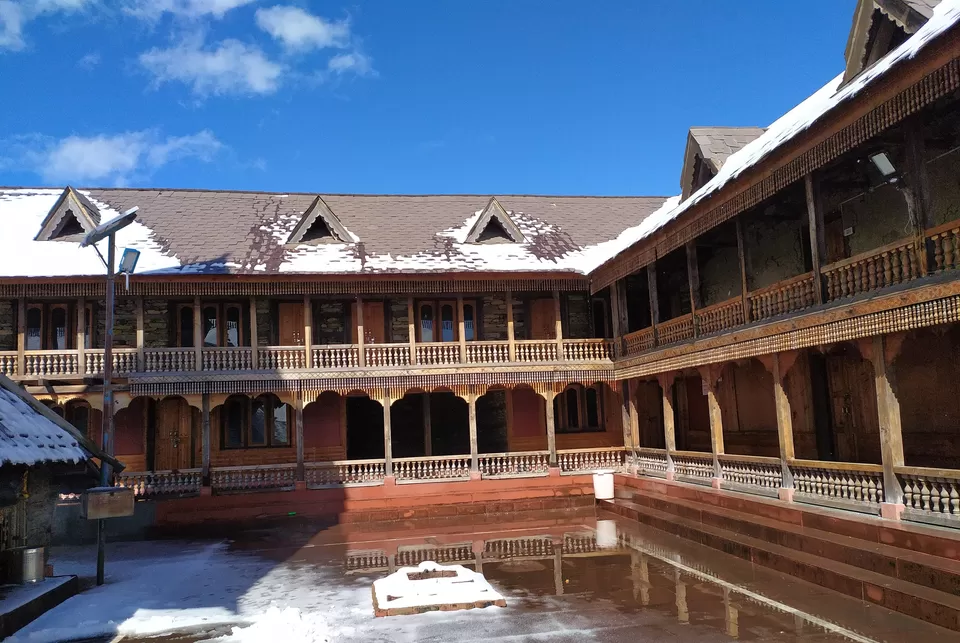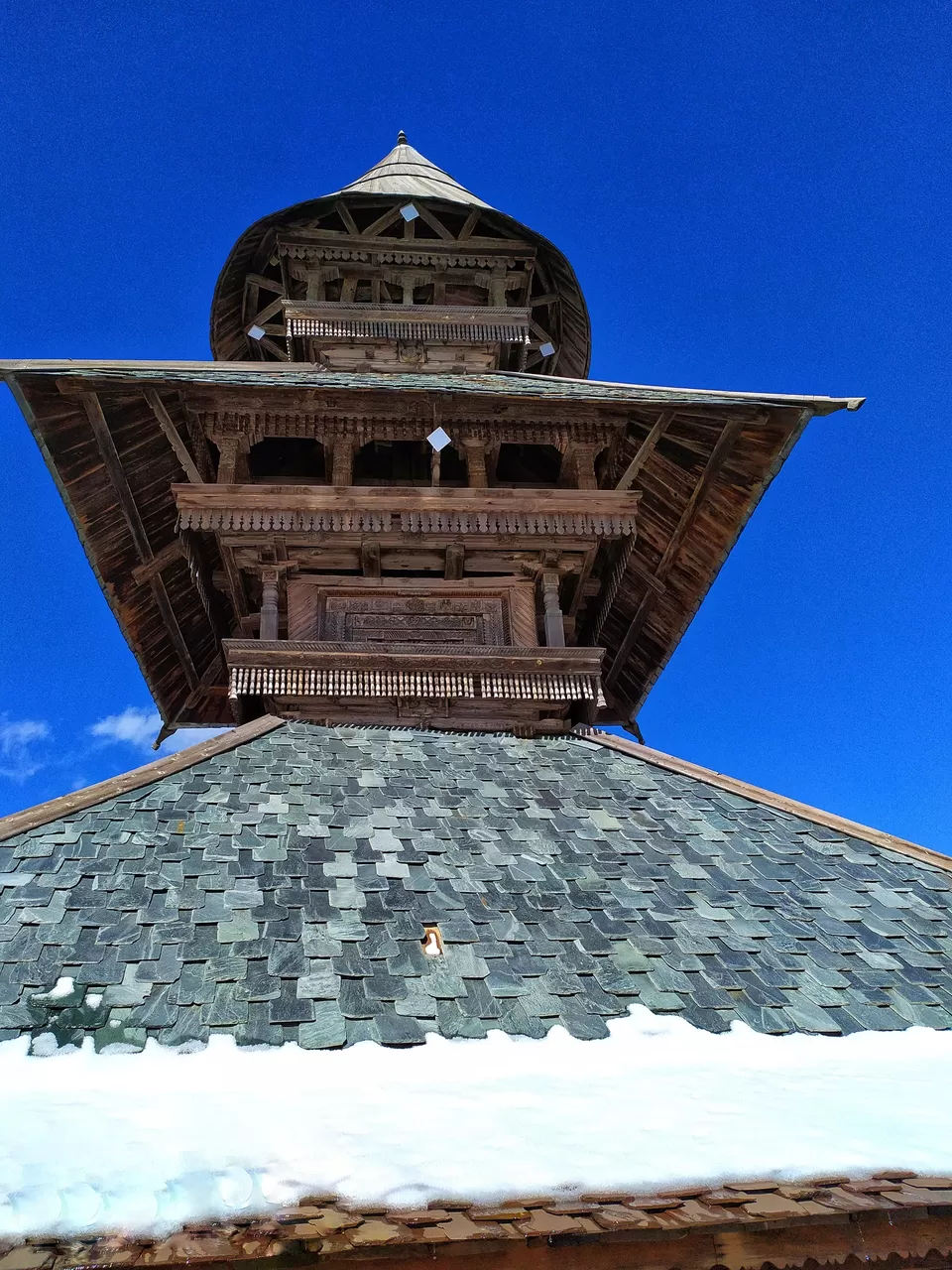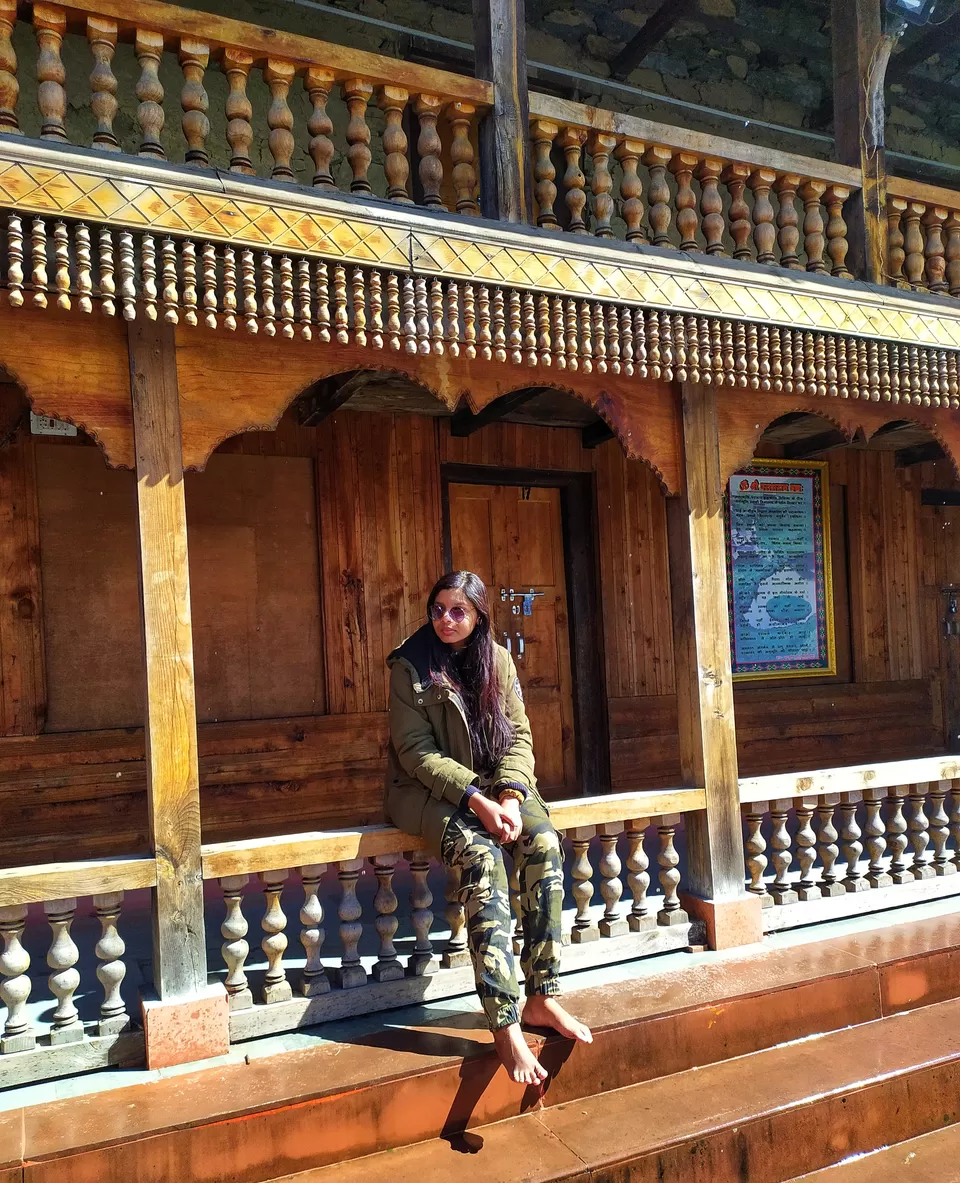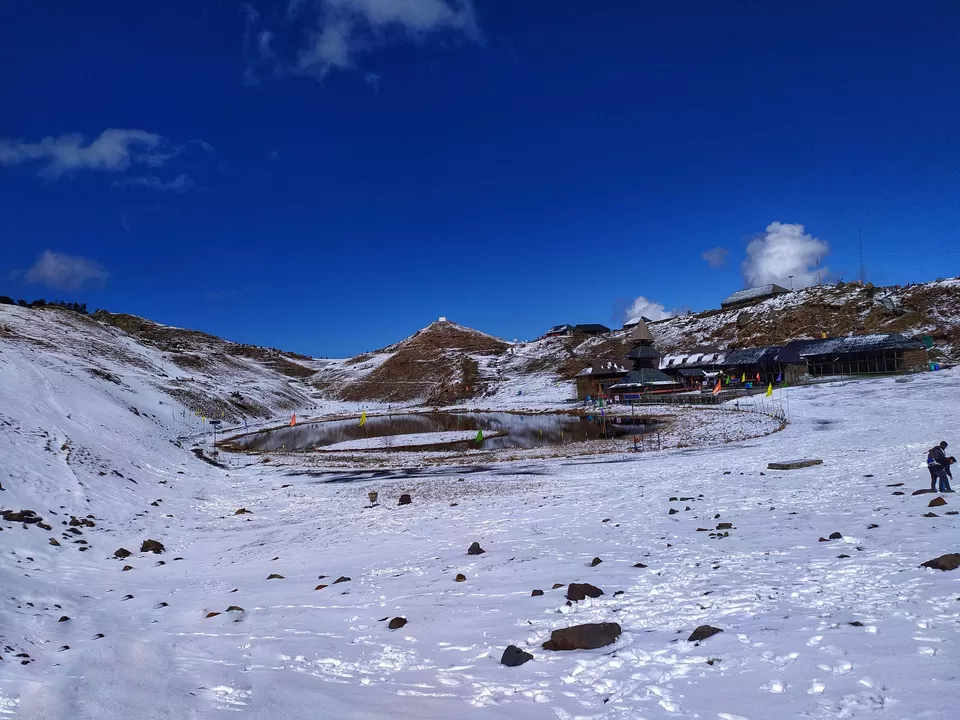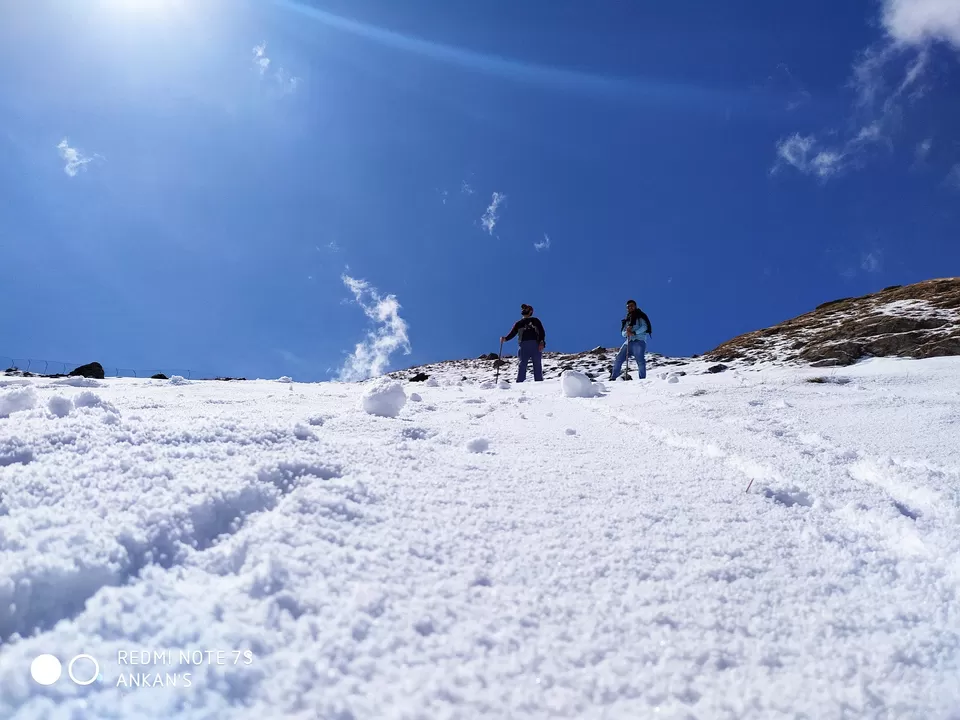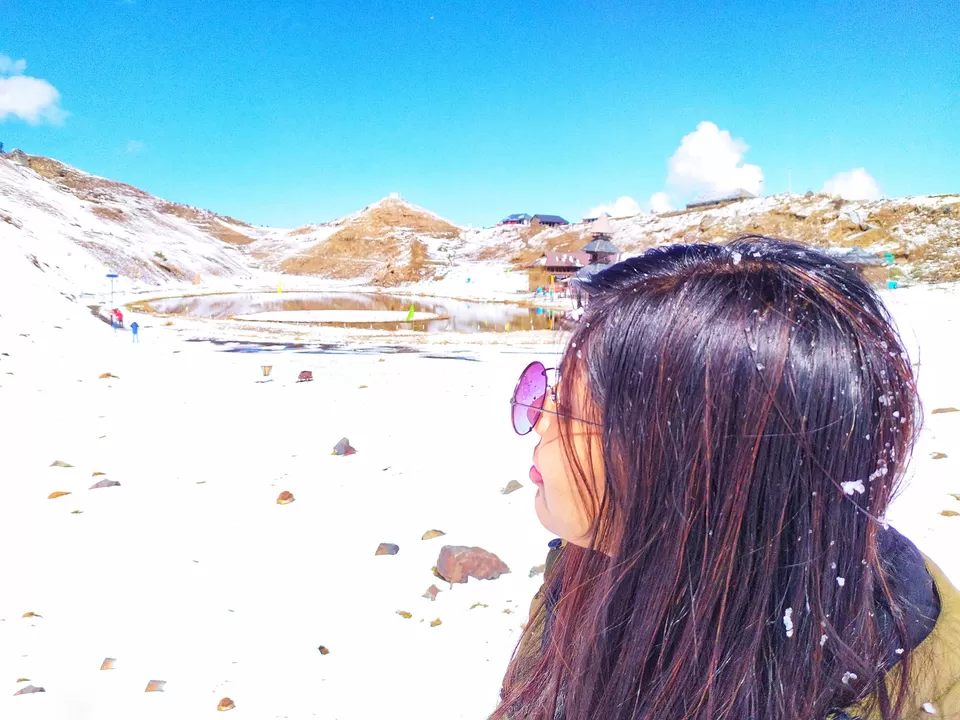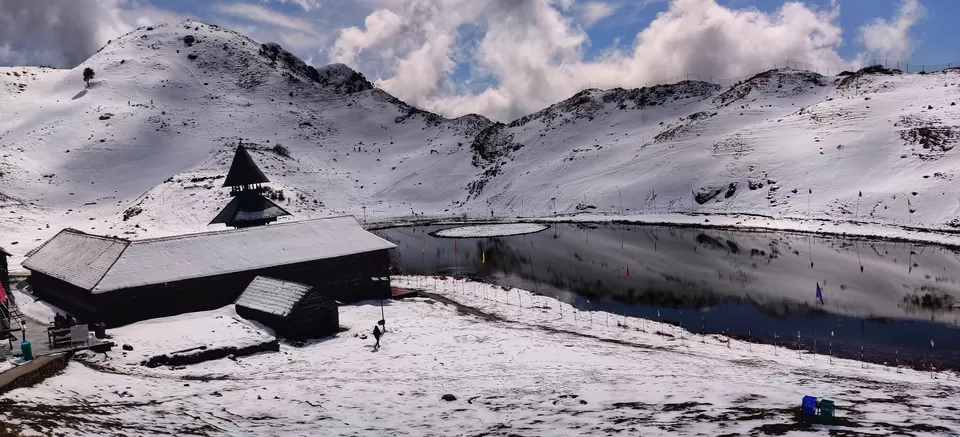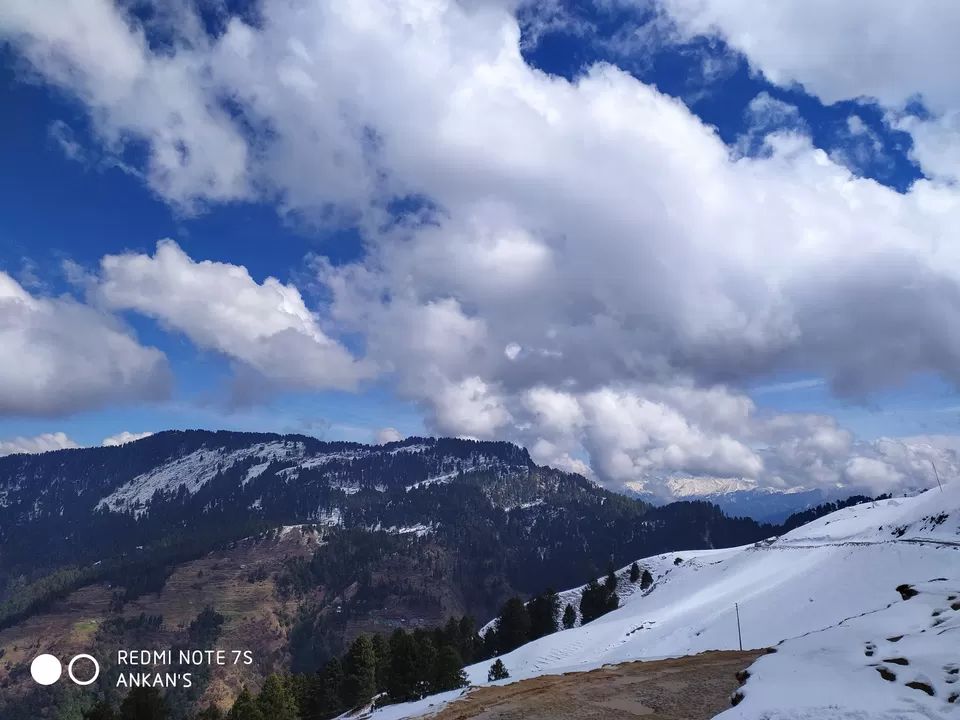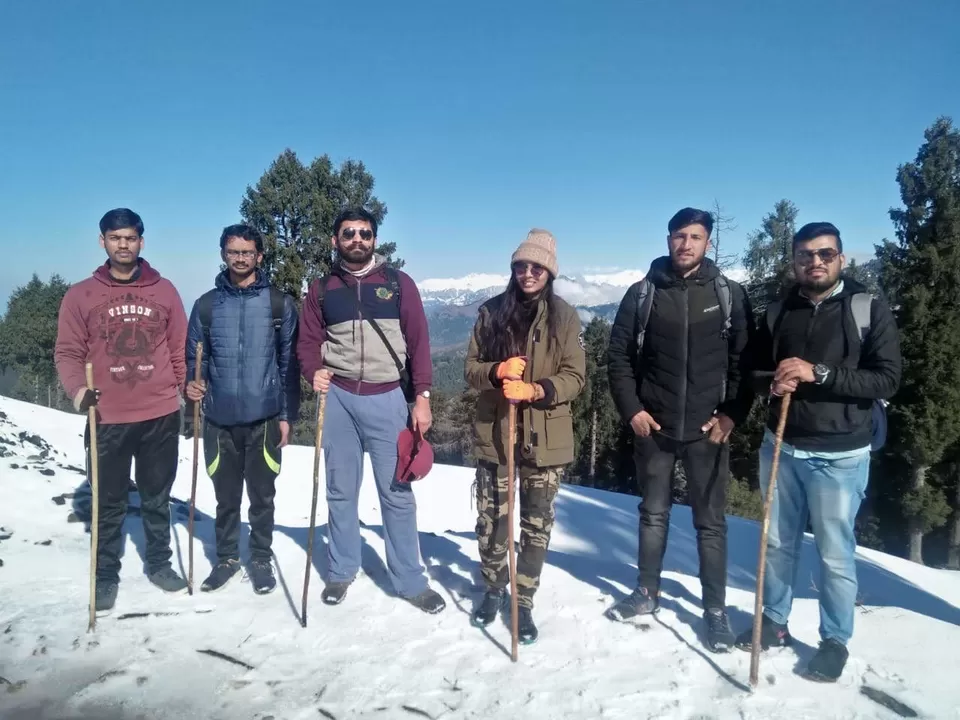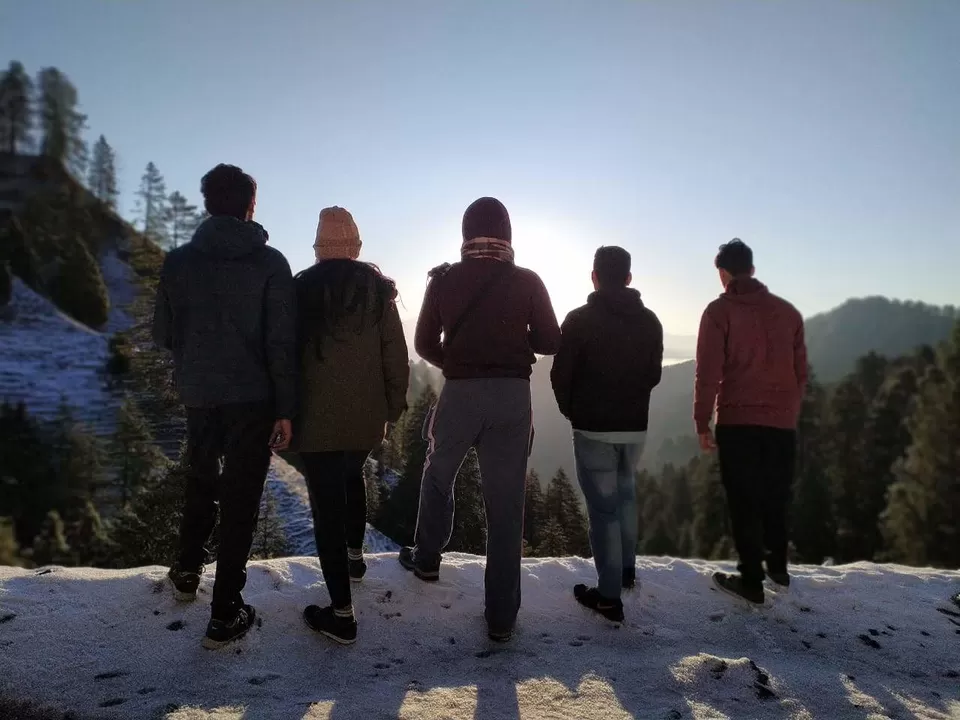 Prashar lake is an often-forgotten trail of the region. Mostly because there is now full road connectivity leading to the road itself. It has the perfect quotient of adventure and mysteries. Away from the crowd it is an off-beat place. You will hardly find more than 10 people here. Waiting for the current COVID-19 situation to get over soon so that world can resume its regular pace and one can again travel freely.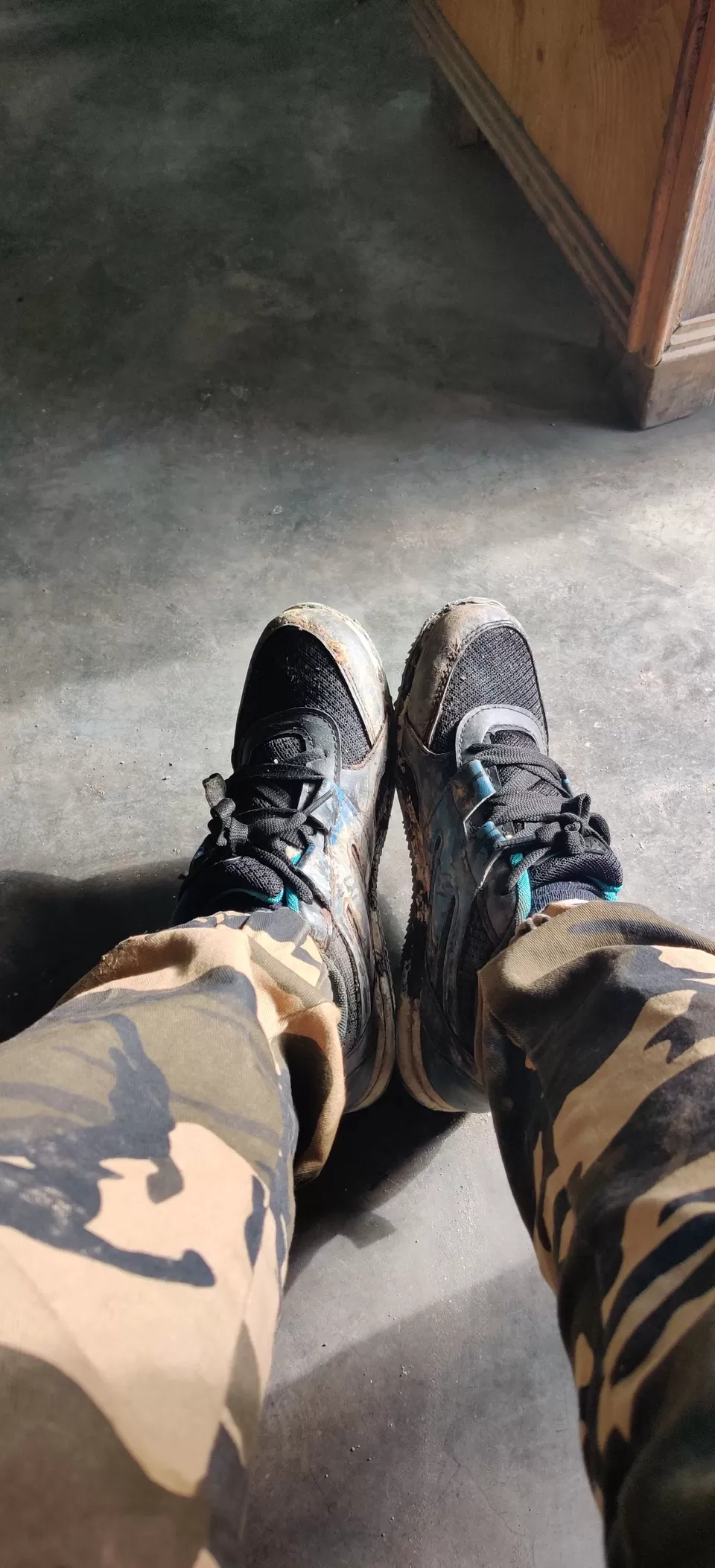 #himachalpradesh #prasharlake #prasharlaketrek #topplacesinhimachal
Insta : @ipshitadebnath
After having breakfast we started our trek at around 10 0'clock.The trek distance is 8 km for one side. Our campsite was 1.5 km away from the lake. It needs at least 3 hours to reach the Kishna campsite, rest depends on your pace and stamina. The trail we took goes from inside forest. Mind you do not go via this way without any guide. You might end up getting lost in the forest. The trails will surprise you throughout; the meadows have spectacular views of Dhauladhar range the locals you will meet on the way will always greet you with a warm smile. When we were 2 km away from the campsite the most magical thing happened, the snowfall. It was the first ever snowfall for me.
We reached the campsite around 4 PM. As it was heavily snowing we dropped the idea of heading to the lake. It was a beautiful campsite but do not expect any luxuries. Even electricity is not available and don't forget to bring you power bank. They gave you two options: either you can stay at the rooms (they provide you only sleeping bags and you may have to share the room with other 4-5 people) or you can stay in the tents. Camping is the best option if you are trekking to Parashar Lake. However, if you don't want to camp and don't want to freeze yourself you can book the PWD and Forest Department Guesthouses.Please make sure to book in advance.