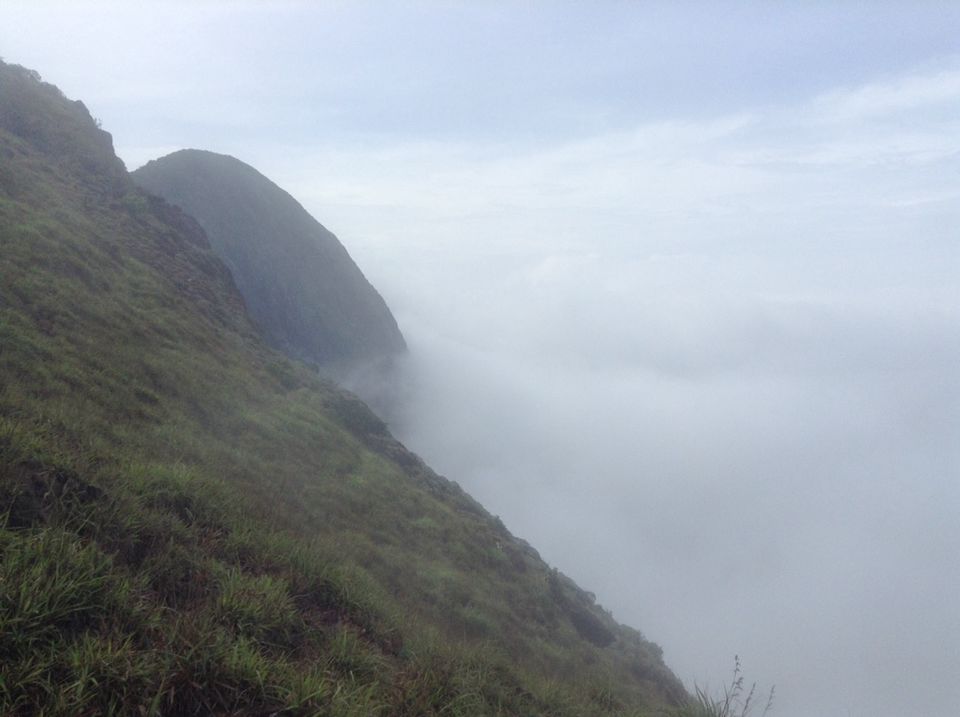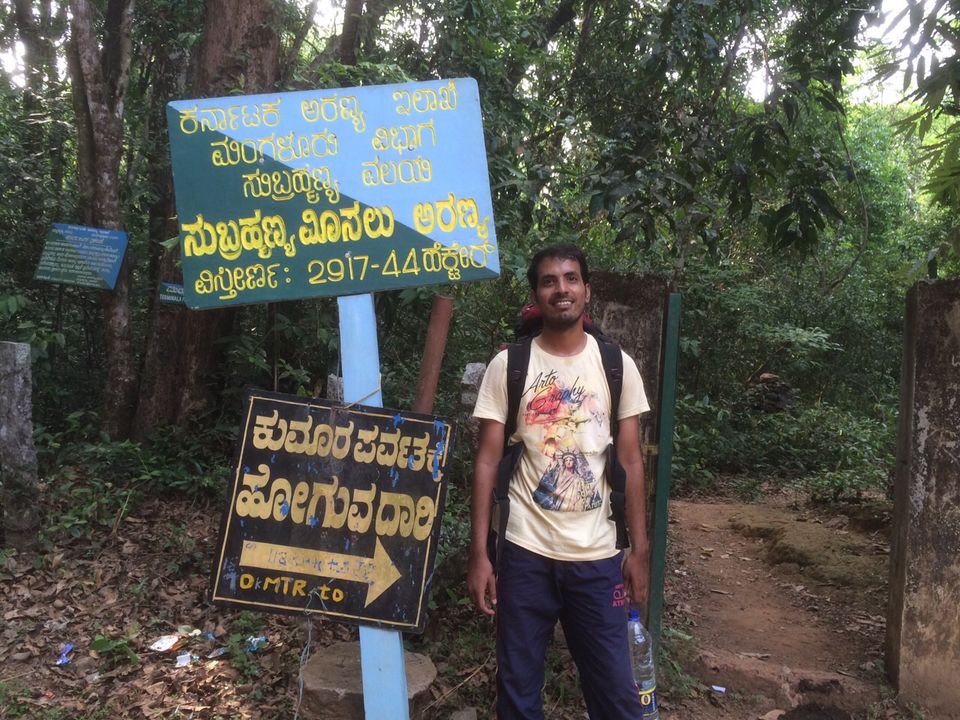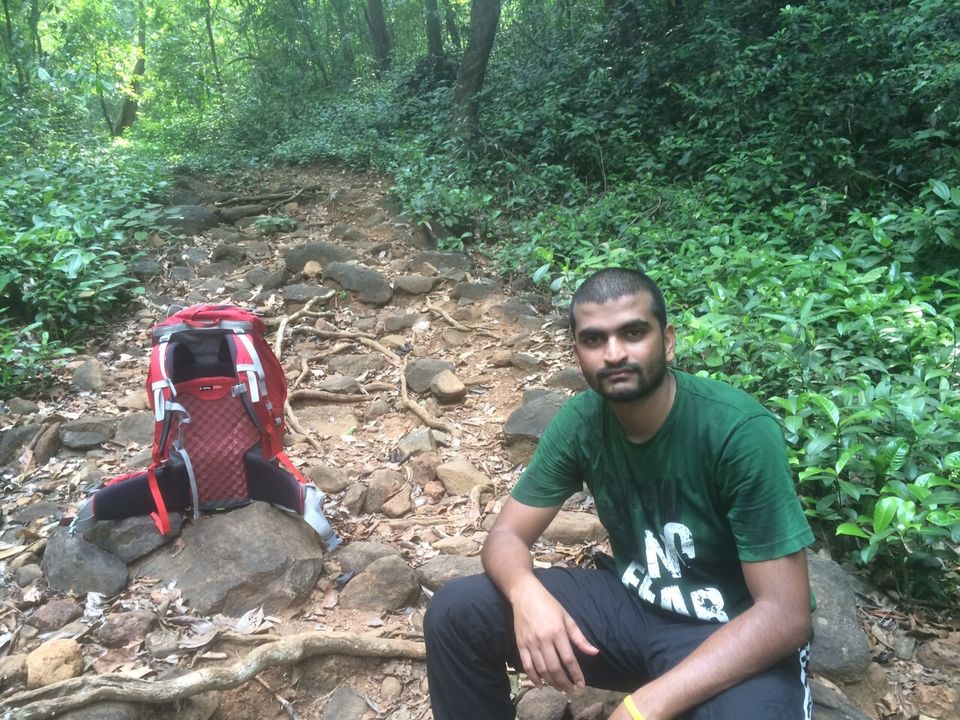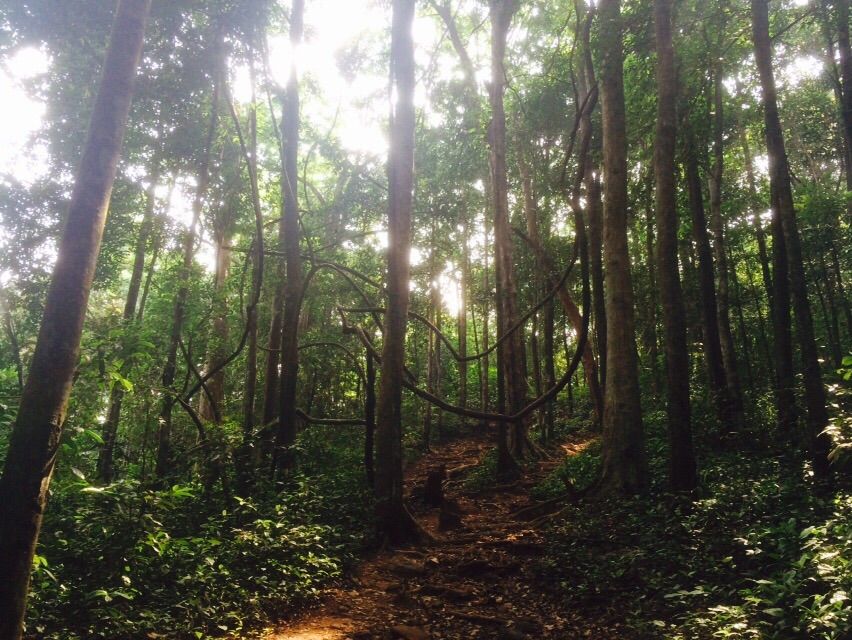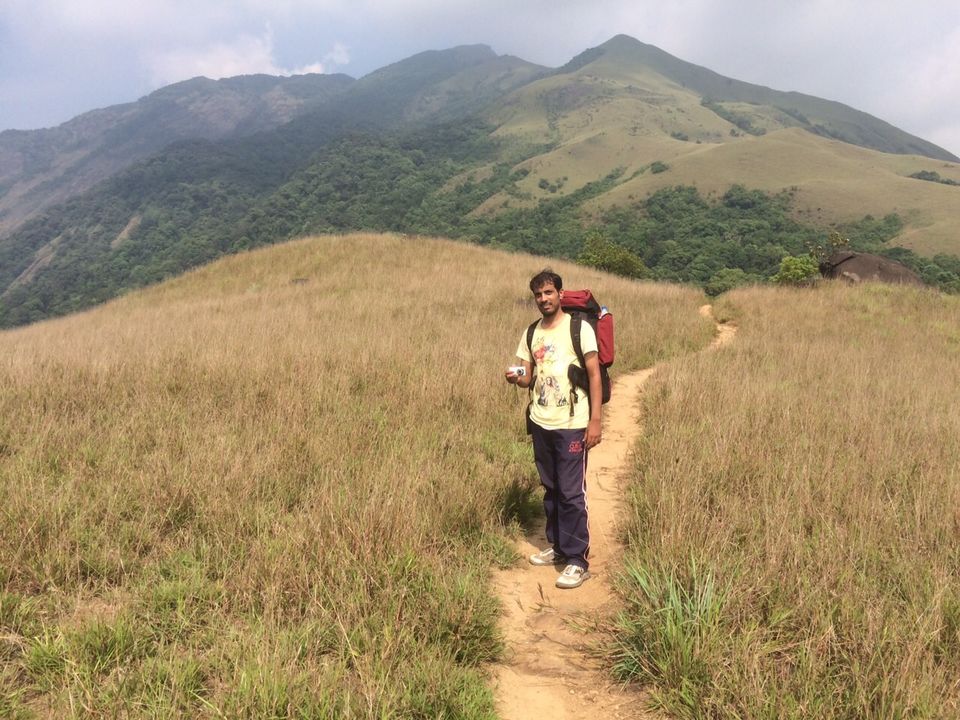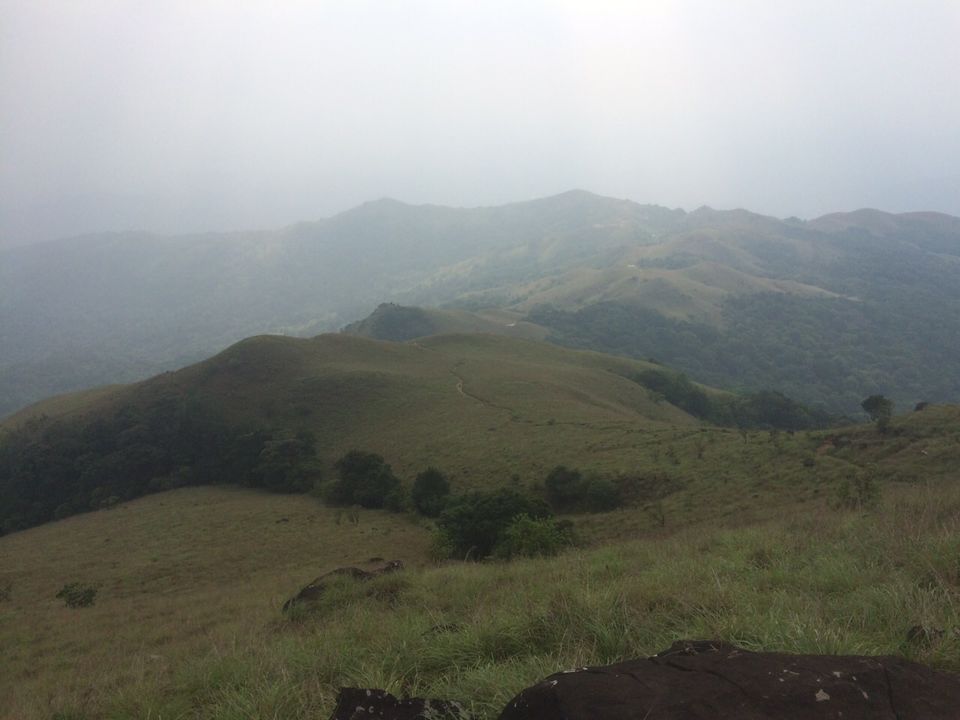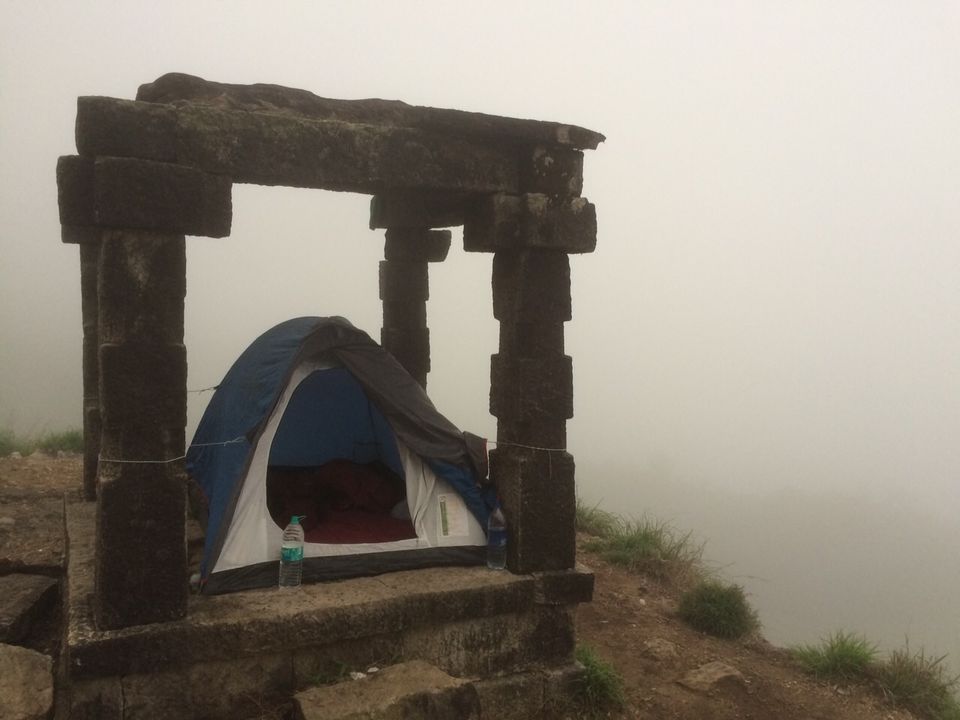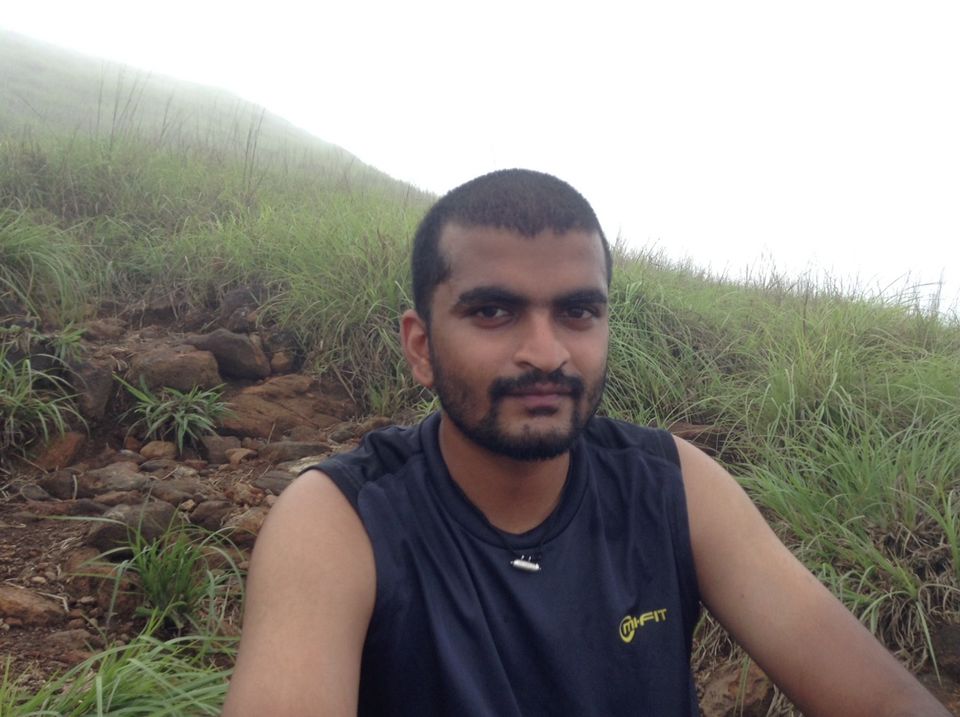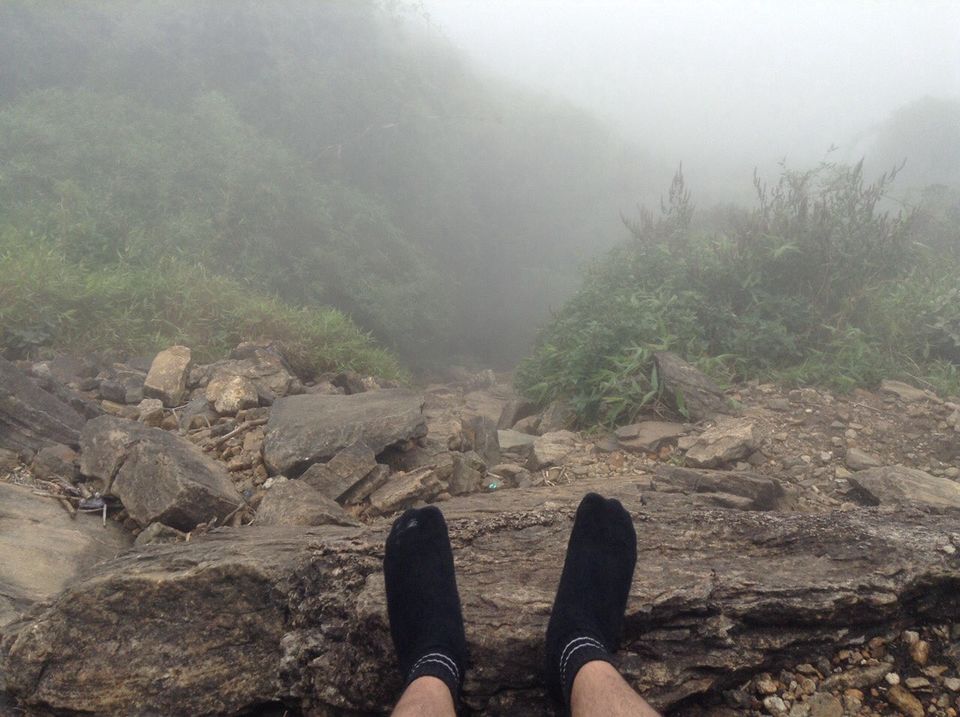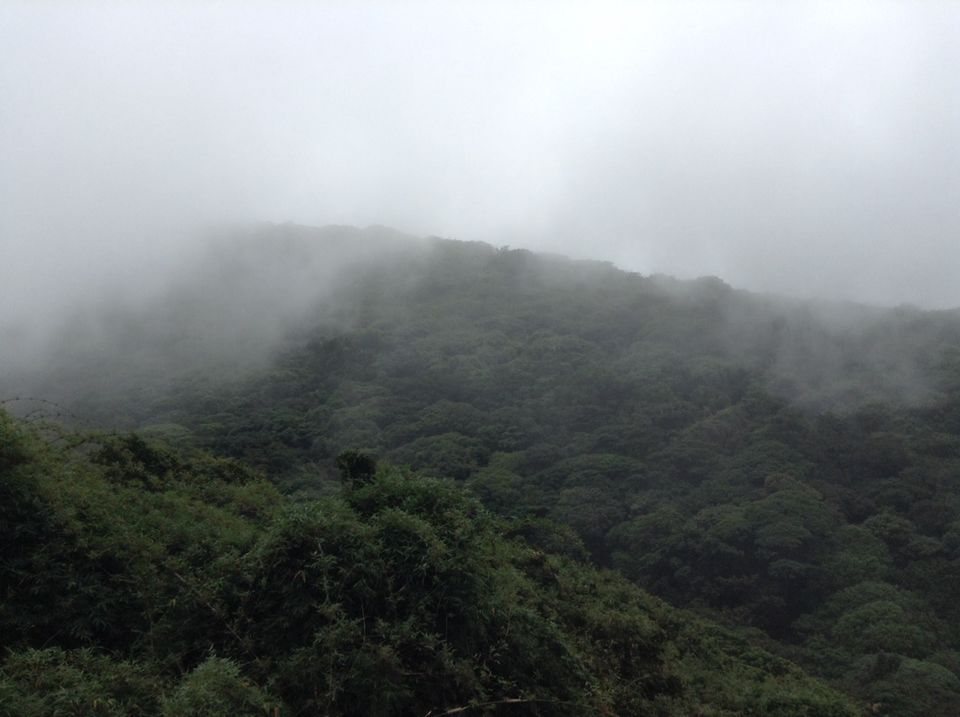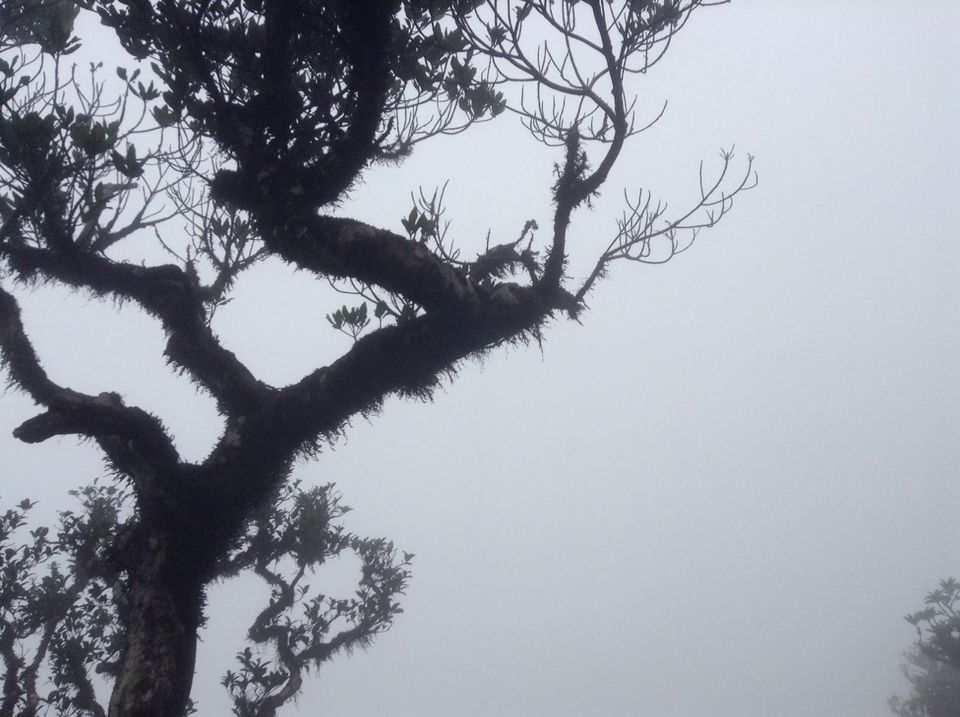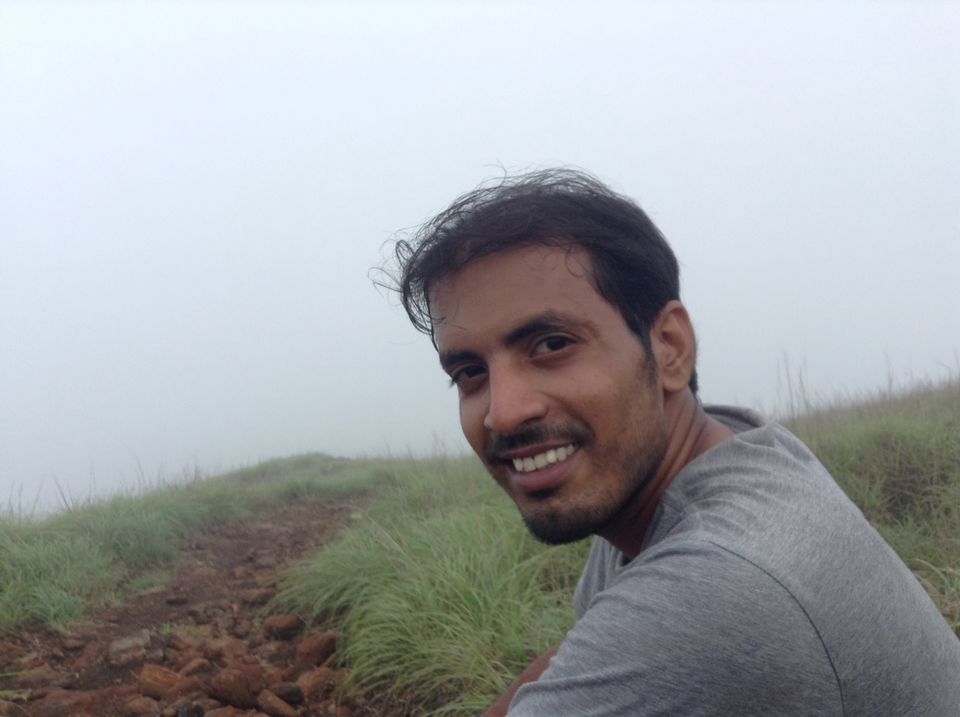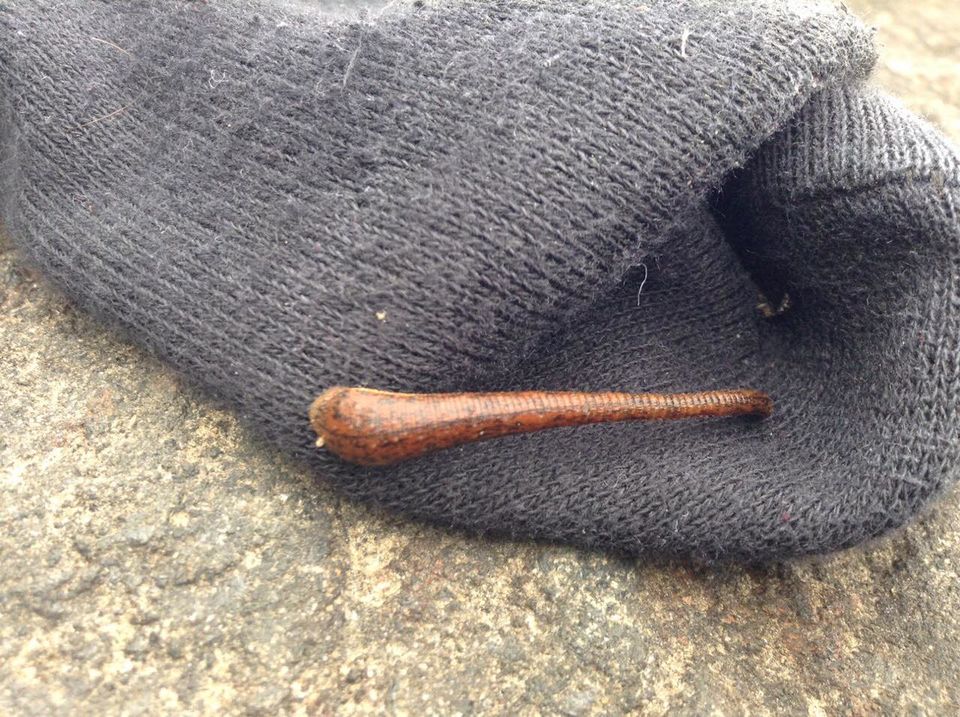 Kumaraparvata Trek
Beginning:
I am an Adventure Junkie & my friend, Shailesh a trained climber. We make a terrific team be it long treks, 10k runs or even late night parties. We were meeting after a long time & one day treks around Bangalore could not satisfy our insatiable hunger for adventure. The obvious choice was Kumaraparvata (KP), 3rd highest peak in Karnataka but considered as the toughest, most challenging in South India. This mountain range can bring anyone down on their knees. KP is deep inside the Pushpagiri Wildlife Sanctuary spread across 102 km2. An overnight journey from Bangalore took us to the Lap of Nature, Western Ghats.
Subramanya is a beautiful, small temple town famous for Kukke Sri Subramanya temple. This is my fourth visit to Subramanya & second trek to KP. As we reached here, I noticed couple of things. First, not much has changed since my last visit a year ago. I didn't see any large commercial spaces coming up or any forest area being cleared. A very positive sign. I identified a particular tree with bigger Jackfruits this time. Second, I don't understand why people throw-up after travelling in these Ghats. Can't blame them, some people are just not made for the mountains.
Humid Trial
Take a right before the temple & continue on the narrow road until you find a sign post showing the way into the forest. Trek starts from here, a very long one indeed. We divided the entire 24km trail in to 5 stretches. First stretch is from the base to Bhattaramane. This part is very humid & drains lot of energy. The fact that it takes so long just to reach the forest camp is enough to make you quit.
The damp ground, birds chirping all around, a woodpecker at a distance, all that fog around us, the 'twisted and turned' trees were very pleasant. But the animal dung & few mowed down trees kept us alert throughout. You can say positive fear. We found it difficult to manage the drinking water we were carrying through this humid forest trial. I forgot to mention, we were using 'MyTracks' to keep check on our progress though we lost GPS connectivity more than a few times.
Bhattaramane
Everyone who goes on a trek to KP rests & eats here. It's impossible to miss. And you just can't forget it. Bhattaramane is serving to everyone who comes to trek here. There are 5 newspaper & magazine articles written about this house. The popularity of this house is growing ever since.
We ate simple & delicious meal here, refilled water and continued our journey after making necessary entries in the log book at the forest camp. (Fee Rs. 200/person)
Grassland
This second stretch from forest camp to Mantapa – water hole is not as steep as the first & not so humid but completely exposed to the sun. We rested under tress found at regular distances or on the small rocks. As we were continuing on the winding path, we spotted a Spectacled King Cobra going into the bush nearby. Finally we reached Mantapa and decided to camp on the Mantapa itself assuming that it would give shelter if it rains.
Uncertainty, Trouble & Thrill!!
After pitching the tent we went down to bring water & took some photographs. The view from here is exhilarating, vast & complex mountain ranges, the trial from Bhattaramane were all a sight to behold.
It started to drizzle; we enjoyed it for a while & stayed in the tent eating biscuits & chocolates. Our worst fear was about to become reality. The dark clouds gathered in no time & it became gloomy all of a sudden. Soon drizzle turned into thunderstorms. The Mantapa under which we were camping gave no shelter at all. Winds were so strong that the flexible tent poles came off the ground and we had to venture out to pitch it back. Strong winds and heavy downpour continued for couple of hours and one of the tent pole split into two unable to withstand such force. The scenic & magnificent Pushpagiri showed its other face, dangerous and scary. It just didn't end, rained the whole night and slowly water started to seep in. Next morning when we woke up we encountered Honey bees all around the tent since Mantapa offered some shelter from rain. They compelled us to stay in for couple of hours more than we had actually planned. Luckily they went on their business soon. And we found out the food parcel that we had left outside the previous night was gone. It was probably carried away by an animal. We assumed it to be a Indian Wild Dog or a Fox. Whichever animal it was I knew I have missed an appointment with the wild visitor.
Well, that night was the most adventurous and memorable in my life.
Steep Climb
Usually most trekkers find it easy even though the trial from Mantapa to Sheshaparvata is steeper than stretch one.  Reasons being – it's not humid and early morning trek is easier. The vertical cliff of Sheshaparvata offers very good view and it's a nice place for some photos.
Dense Jungle
Sheshaparvata to Kumaraparvata and to Beedhalli Forest camp is very dense and cool. Here light doesn't penetrate to the ground & very foggy throughout the day. We were happy since it was nice and cool which we deserved after that long night. This is the most scenic part of the trek where ground & trees are covered by mosses and lichens except during the mid summer. We could hear mating calls of the Common Langur. The big spiders and their webs covered with dew were simply amazing. We were observing everything in detail. In other words, we were very much lost in the nature completely unaware of the ground covered with wet leaves and twigs infested with blood sucking leeches. As soon as we pulled off the last leech from our shoes we increased our pace stooping regularly at only those places where sun light was bright to get rid of the leeches. We climbed a steep rock just before reaching KP and spent half an hour on the flat peak and started to descend towards Somawarpet. Descend has dense forest and slippery with many streams. If you trek during monsoon you will have to cross knee high streams. Three steep rocks makes descend difficult if it rains. This is a typical tropical forest; we expected mosquitoes and insects swarming around us.
Exit Route
There are only two buses from Beedhalli forest camp (Actually 4km away) one at 7 AM and second at 3:45PM. When we reached forest camp it was around 3 PM but the bus was away on a 'marriage duty' and was unavailable for that day. So we had to walk another 7km to get a free ride on private jeeps plying on that road.
The villages are vey serene and her people helpful and honest. We found numerous streams in full flow, large estates with coffee and pepper plantations. And if you know a local here you can try a hand at terrace paddy cultivation. We saw few home stays on the way to Somawarpet but I don't think all of them have websites to book online.
LEAVE NO TRACE & HARM NO WILDLIFE
People coming from Somawarpet don't have to trek long distance (7km) to reach KP so it is easier to carry heavy backpacks for one day trek from this side. Mostly these backpacks contain booze, cigarettes, playing cards and plastic carry bags and are thrown carelessly on the peak. Sadly, those who love nature and come to trek here are polluting it. It is necessary we all follow "Leave no trace" principles.
This place is a Protected Wildlife Sanctuary famous for bird species. You can find them in large numbers if you have a keen eye. I have spotted King Cobra on my two treks. We have to ensure not to harm any of these animals and keep a safe distance from them. Happy Trekking!!
KP, I will come back again, Miss you!!