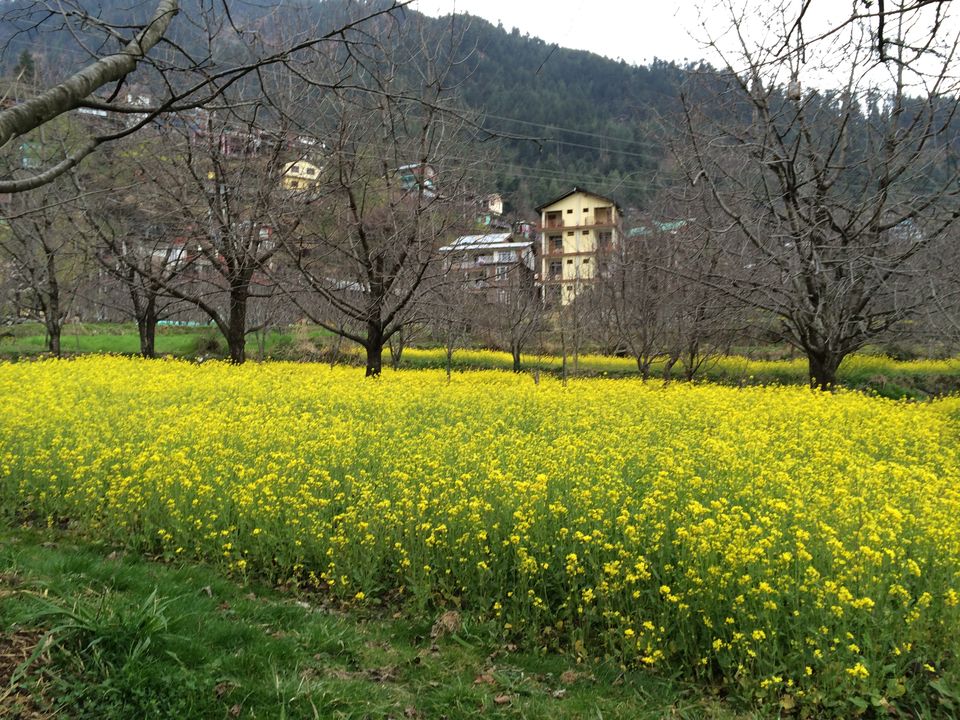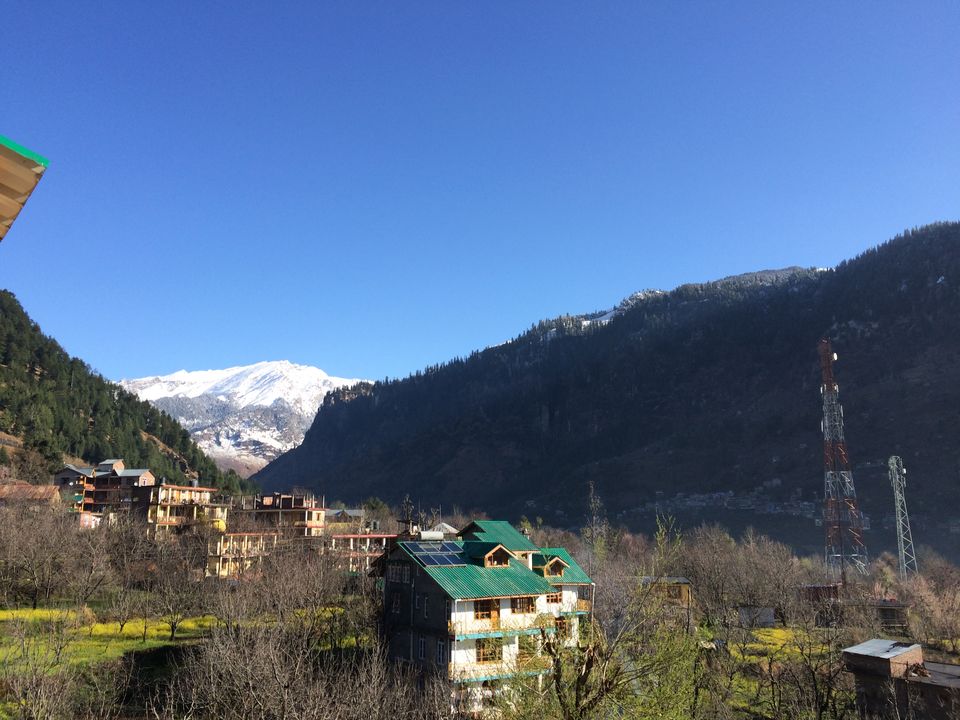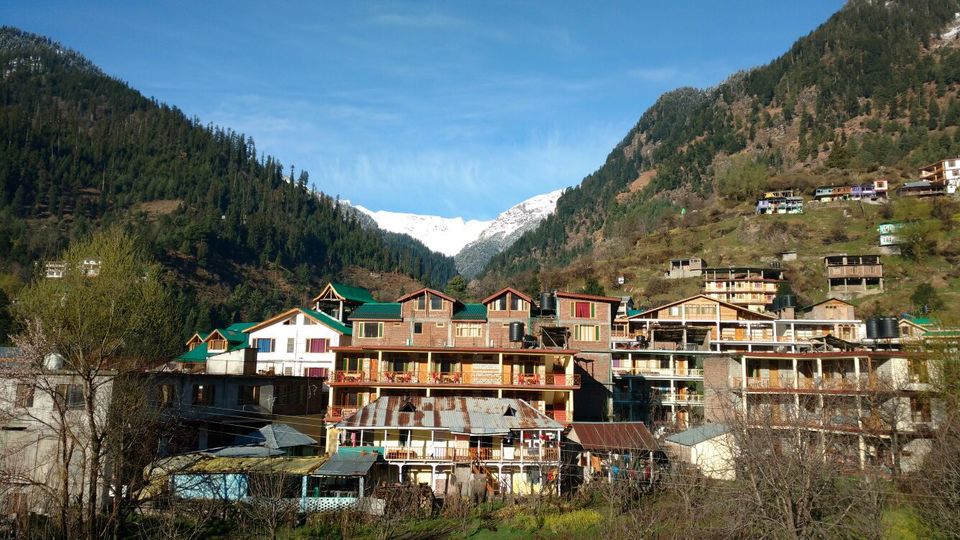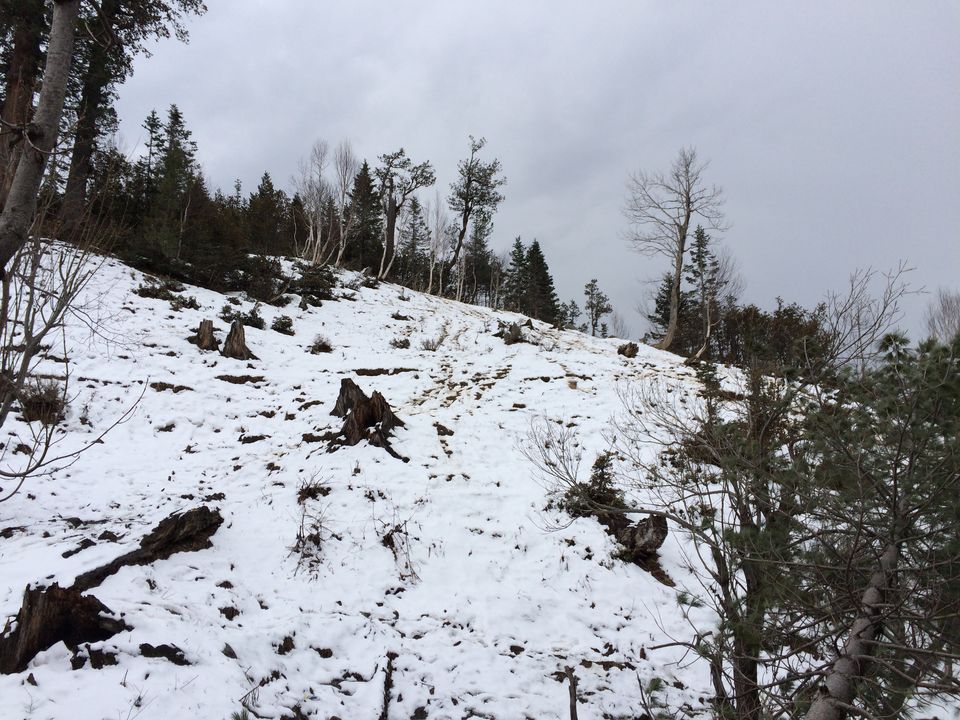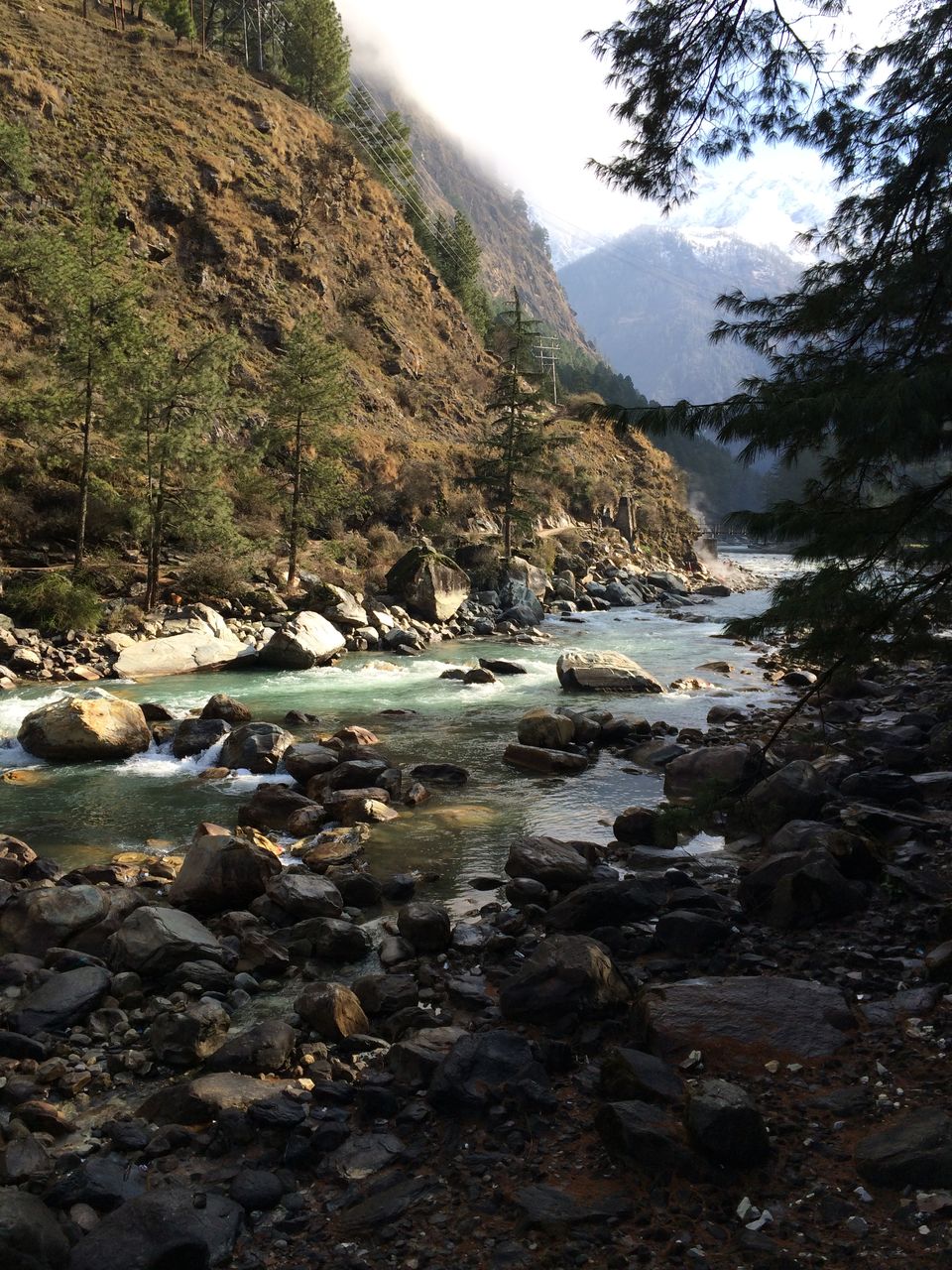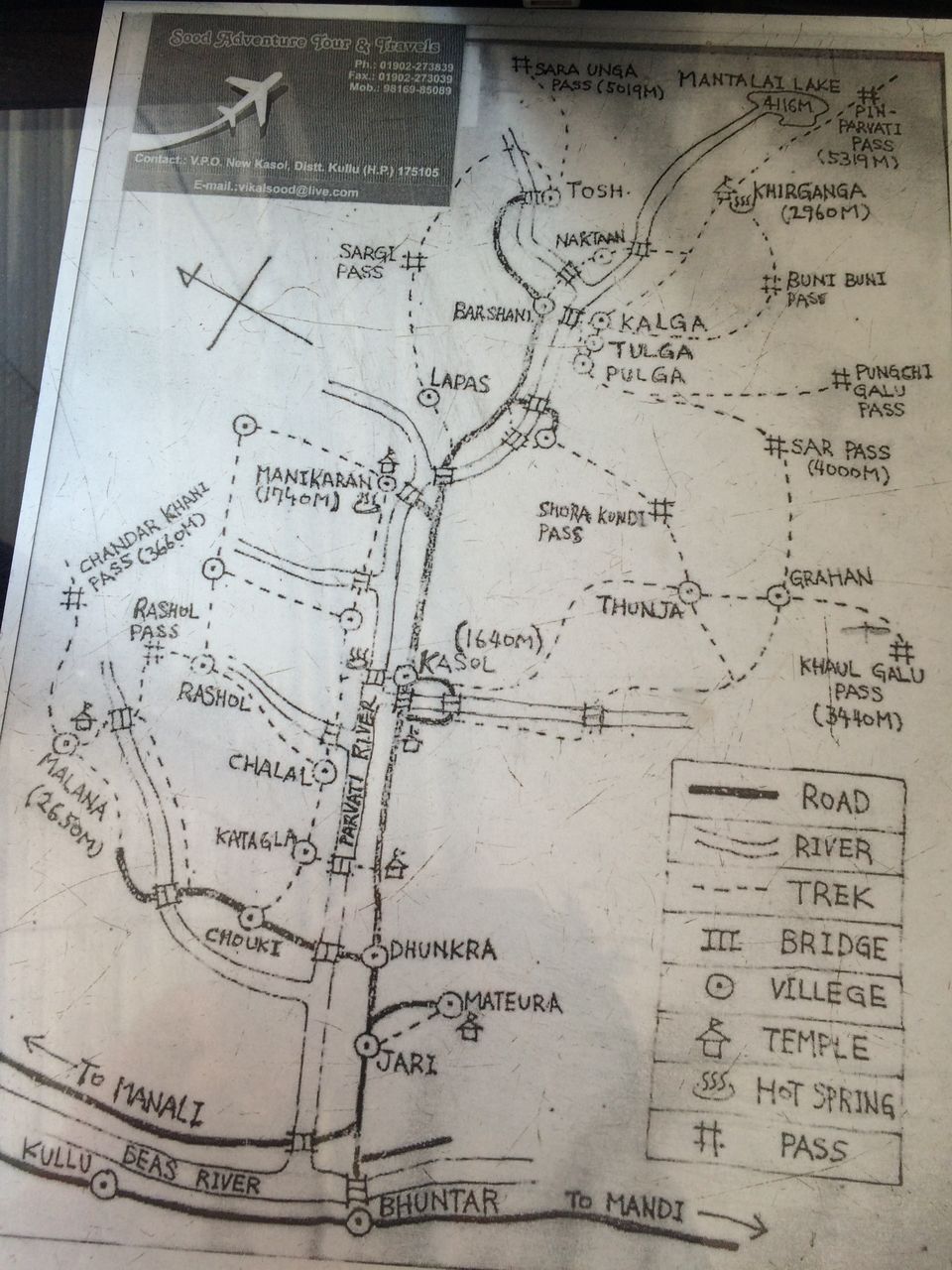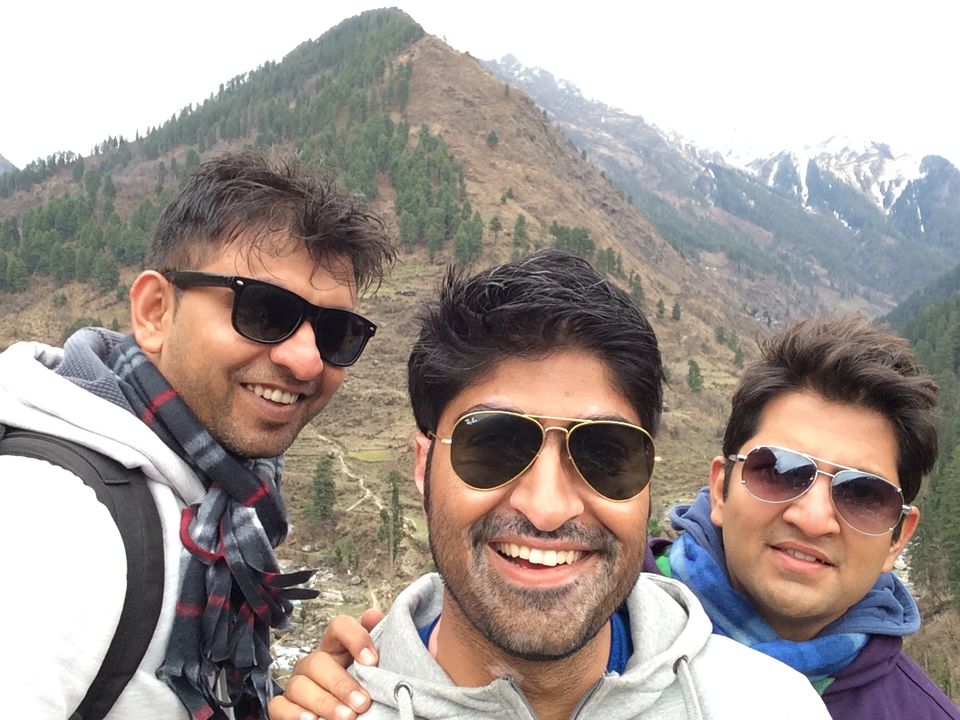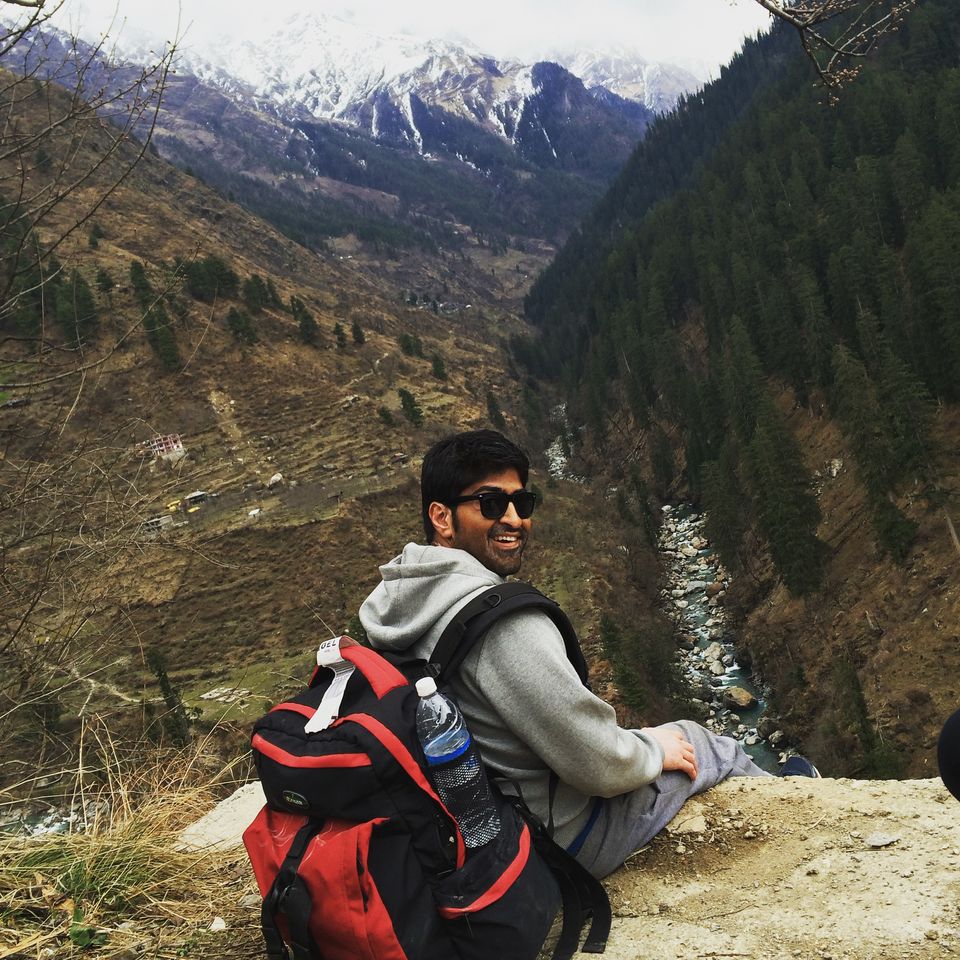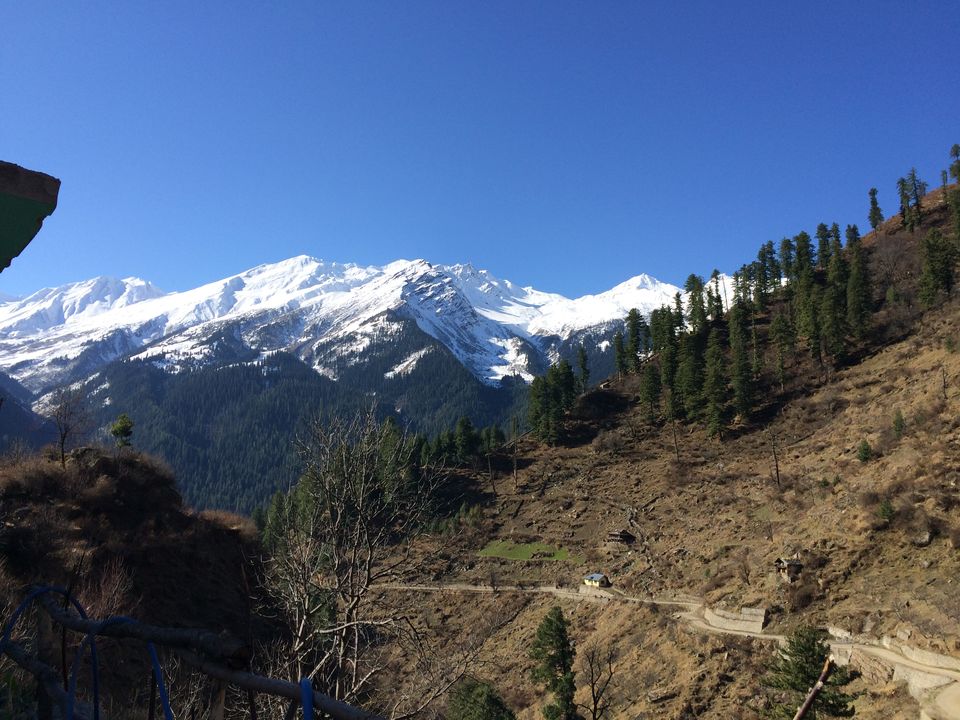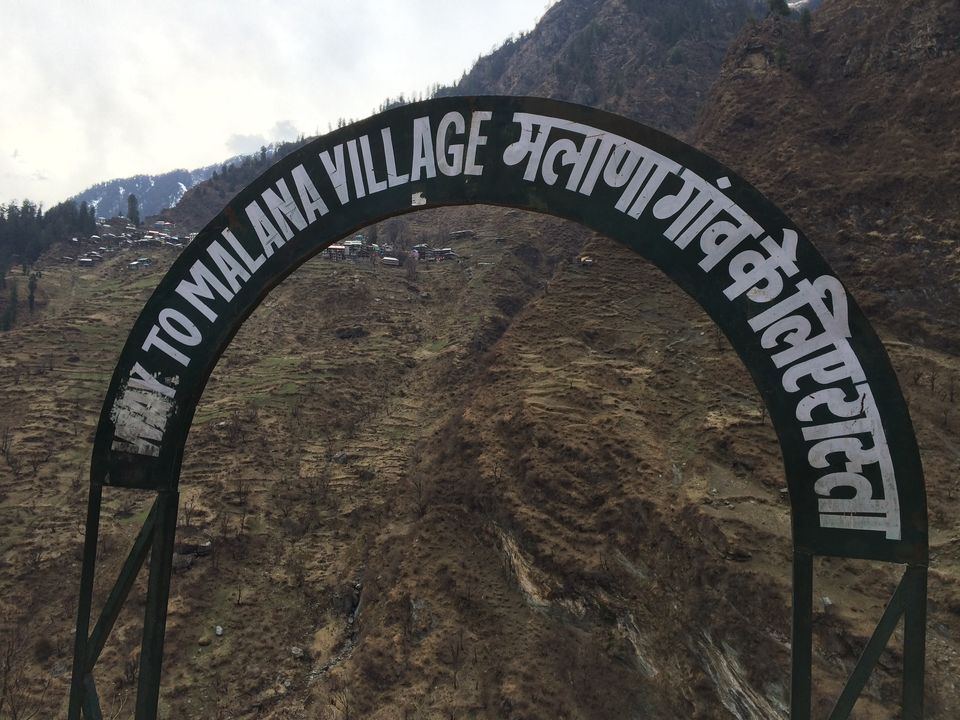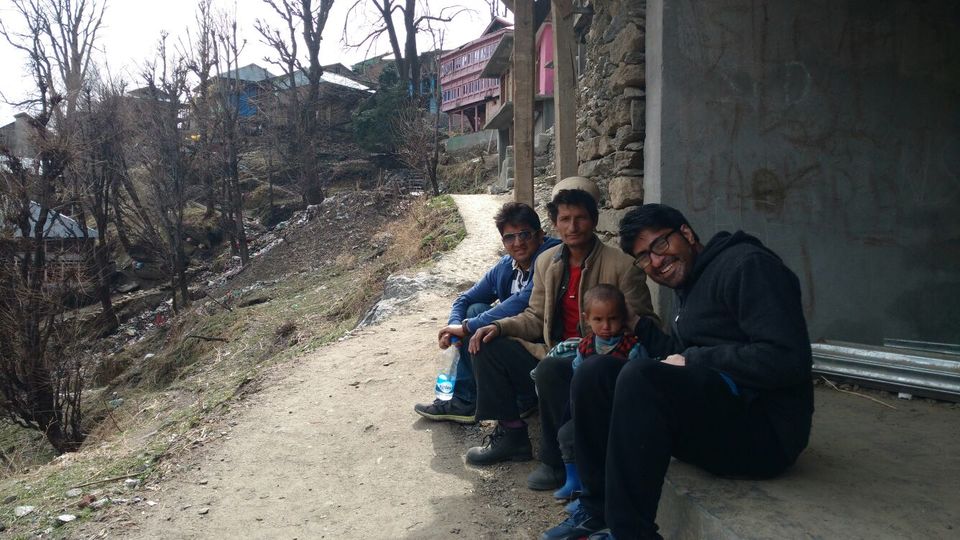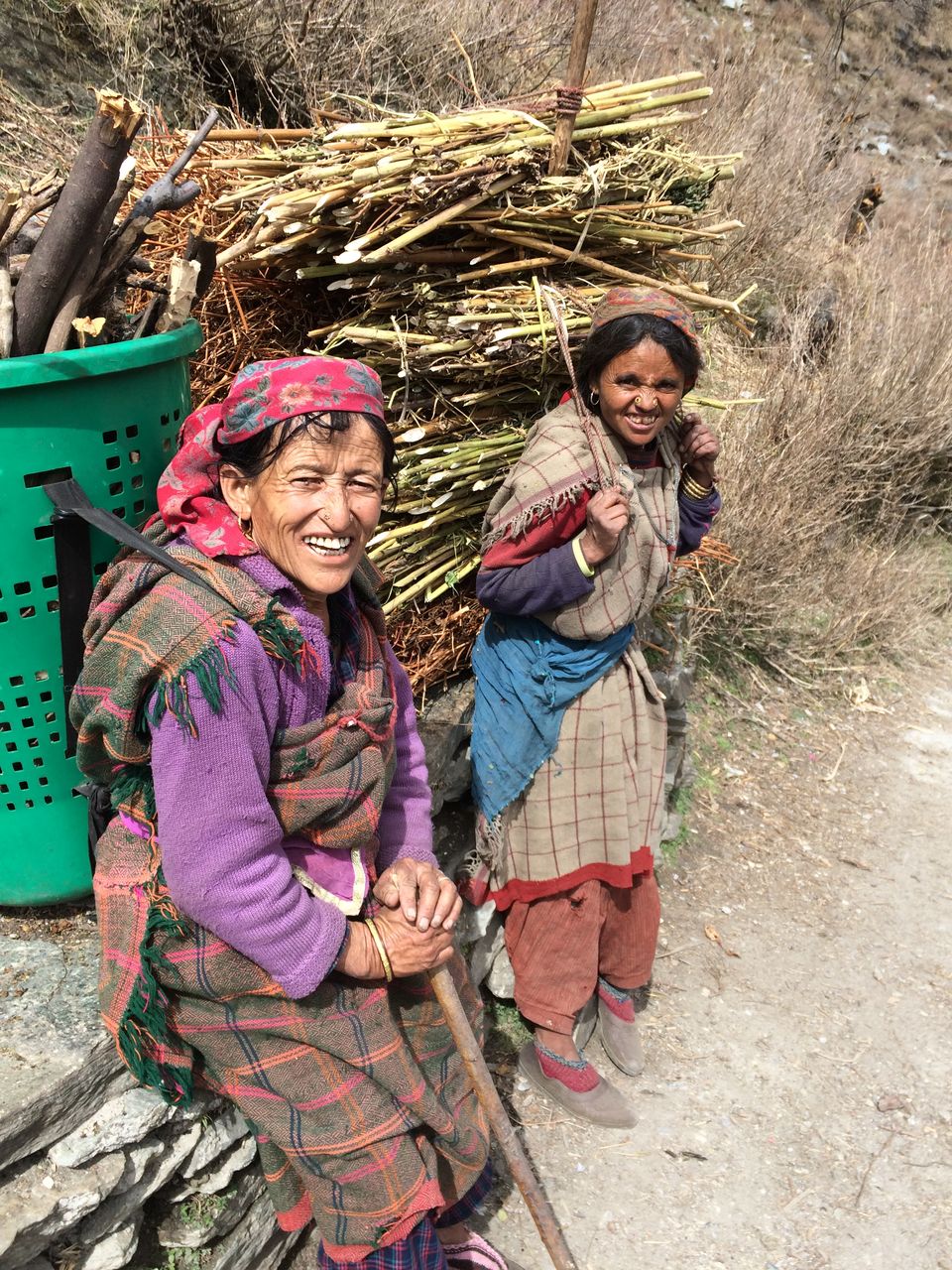 A little background about the ones who made the trip happen:
The three of us stay in Pune. We had been planning this tip for a long time. After a lot of discussions, in January we finally booked the tickets to avoid last minute heavy flight costs. After too much of back and forth, the three of us finally packed our bags and set out on a journey to move close to the abode of Lord Shiva, The Himalayas.
Here is the rough itinerary that we had in our mind (we did not focus on the details and had decided to figure things out on the move).
Pune - Delhi - Manali (Old Manali) - Kasol - KheerGanaga/Tosh - Kasol - Malana - Delhi - Pune
We reached Delhi at 10:00 PM and had realized it before that we would not be able to start our journey the same night as the last bus to Manali leaves from Delhi at 10:45. Hence we had to crash with our friends in Delhi itself for the first night and take a bus to Manali the next day.
1. Day/Night 1 Delhi - Manalij
The most recommended bus for the trip is the Himachal Pradesh Tourism Volvo which can be booked online. Since we had not planned this in advanced, we booked a regular Volvo through RedBus. The boarding point in Delhi usually is either ISBT or Majnu Ka Tila. Both the stops are easily accessible through the Metro.
Traveler Tip: Try and book the HPTC Volvo and avoid the local volvo's as they do not leave as per the scheduled time. Nonetheless, both are safe and comfortable and would cost you anywhere between 900-1300 Rs.
Our bus started off a little late. As a matter of fact, we were moved to another bus due to poor coordination among the bus vendors. We started off from Delhi at around 9 PM and reached Manali at 10 AM in the morning. The bus pit stops twice on the way for dinner and morning refreshements.
2. Day/Night 2 Manali - Old Manali
We got down at the Manali Volvo Bus stop and took a taxi to Old Manali. It took us 200 Rs to reach from Manali to Old Manali.
Stay: Paradise Guest House, Old Manali (Near Dragon)
Cost of Stay: Rs 650 per room per night
We parked our selves at the Paradise Guest house. Refreshed ourselves and set out to explore Manali on foot. Since it was off season, most of the shops were either under renovation or closed. We picked up a couple of beers and sat by the river to relax for some time. Just by the river, there is a small park (that is what it looked like) kind of a place covered with long dense trees. We crossed the bridge connecting Old Manali and New Manali and set out to take a walk between the trees. The result was a 30 minute walk almost in a jungle kind of a place with the end road opening to Manali Bazaar.
Traveler Tip: It usually rains in Manali (in fact in Himalayas) till end of March and it is a good idea to carry a windsheeter.
The most amazing thing about the Himalayas, apart from the nature and the things that get you high, is the food. You can walk into any local restaurants and order Parathas or anything and the taste is supposed to aww you. We stuck to Parathas as that is something we do not get very commonly at our side of the world.
Food Cost: A meal should not cost you more than 80-100 Rs.
Post having lunch, we took an Auto to take us back to our guest house and it costed about 80 Rs (Yes, the transportation cost is really low here).
Things to try: Apple pie: You can head to any of the local bakeries and try the apple pie which would cost around 80 Rs per pie. You get real apple pie here and the taste is sure to satisfy your. sweet buds.
Hangout Spots: In the evening we went to Drifters Inn Cafe for food and drinks before getting back home and crashing. A bud wiser here will cost you 280 and a pizza anywhere between 200 to 240 based on the toppings you choose. You can spend hours and hours in this cafe sipping beer, smoking, playing games, chatting up with friends and time will just pass by. Time kind of stopped in the Himalayas and the temperature went as low as -3 C.
3. Day/Night 3 Manali - Kasol
We got up at around 8 AM and after enquiring a little bit with Mr. Pyarelal, set out to sight see Manali on foot. A little bit of googling will help you know all the tourist spots to go to in Manali. We did not want to cover everything and were more interesting in seeing Old Manali and the culture the locals follow. After walking a little bit, we set out on a path parallel to the river Vyas (look at the pictures). We did try a little bit of adventure by trying to cross the river through an unusual way, but it did not really work out. The water is so cold that you can't keep your foot in for more than 5 seconds. We ended up spending hours sitting by the river.
After talking to another local we found out that there has been a snowfall at Gulaba a place about 35-40 kms from Manali. We called up a taxi driver and negotiated a package to take us to Gulaba, bring us back to Manali and take us to Kasol the same night. It costed us 2800 Rs for the entire trip.
To enjoy playing in the snow, you need to collect snow gear at any of the government approved shops on the way. The entire body gear will cost you around 250 Rs and needs to be returned on you way back.
None of us had been in the snow before and its an experience in itself. We spent hours climbing and playing in the snow before heading back to Manali and setting out for Karol.
On the way to Kasol, had dinner at Great Punjab Dhaba. Their parathas are to die for.
We reached Kasol at around 9 PM and it was raining there. It was kind of though to find a place to crash as the guest house that we wanted to crash at, Alpine Guest House, was completely full and we settled for a guest house next to Alpine. It costed us 1000 Rs per night.
4. Day/Night 4 - Tosh
Getting there: Tosh is a small village about 50 kms away from Kasol. To reach Tosh, you need to take the local state bus from the bus stop and get down at Barsheni, the last stop. From Barsheni, you can either take a cab to Tosh, which will cost you 300 Rs or take the unusual walking route which the locals take.
Travelers Tip: Taking the walking route to tosh by climbing up the mountain is not for the faint hearted. It is a 1 hour trek. On the way you will find no human beings, no food and nothing to drink. So in case you plan to climb up, please stuff yourself first at one of local restaurants. Sticking to our eating plans, we had paranthas at Prem Cafe and would highly recommend it to anyone visiting Barsheni or Tosh.
After about an hour of climbing, we finally reached Tosh and were greeted just right by the villagers. We had reach Tosh on Mahashivratri and there could not have been a better day or night to visit this place. We were given the local prasad which is defined to get you high. After walking a little bit inside we closed on a place to crash at.
Stay: Boom Shiva Resort
Cost of Stay: 300 Per Room per night
Boom Shiva has the best view to offer in Tosh. You can see the entire Parvati valley up close from its outdoors and has the peace that one comes to Himalayas for. There is not much to do in Tosh and most of the places where you get food closes at around 8 PM. We crashed in early and got up at around 8 AM before heading back to Kasol.
5. Day/Night 5 - Kasol
On our way back to Kasol we got down at Manikar Sahib Gurudwara to pray and have the langar. On reaching Kasol we managed to find a place at Alpine Guest House, which is built right next to the Parvati river.
Stay: Alpine Guest House
Cost of Stay: 1000 Per Room per night
We ended up spending the entire evening at Alpine itself. Its nice, quite, sere and peaceful.
Places to Eat: Tushar Cafe (Amazing Parathas)
6. Day/Night 6 - Malana
Getting there: Getting to Malana on foot directly is not possible. But the irony is that the only way you can reach there is on foot. You need to take a bus from Kasol and get down at Jari. From Jari you can take a private taxi which will cost you about 1300 Rs for a return trip. The driver will take you to a spot from where the trek to Malana starts. You will have a total of 3 hours to go to Malana and come back. Every extra hour of stay for the driver will cost you Rs 100.
Cost of Stay: We did not stay at Malana for a lot of reasons and the biggest reason was the hostility of the village. But on an average it should cost you between 1000 to 1500 per night.
Trip Overview: The trip to Malana is not for the faint hearted. I will not get into the background of the village as there is already so much that you can get to know just by typing Malana in the google search bar. The drive from Jari to Malana (trek starting point) is in itself an adventure. The road is built for the Malana Power Plan project and is not really a very driver friendly road. Most of the times you would be driving next to a cliff and a small mistake can take you to heaven. The drive took us about 1 hour from where we started trekking to Malana. You need to first go downhill and then uphill. The uphill part is when everything gets interesting. You are trekking mostly next to cliffs and only one person can cross at a time. The whole trek took us about 1 hour.
We had heard so much about Malana. We wanted to unfold all the mysteries. Everyone in the village were quite hostile. They will not talk to you, forget about answering your questions (I am assuming that they get a lot of visitors like us). But in totality, Malana is quite hyped up and happens to be just another village with their own rituals and culture. We did not care to spend much time there and returned back in just about an hour. But for the ones who are still curious as to what the village is all about, here are a few quick pointers:
1. You will find smokers and smoking points both on the way and in the village. You will get everything for cheap compared to any other place in the valley.
2. There are certain holy places that you cannot touch and the whole thing about not touching the locals did not happen with us. We interacted with one local and took pictures with his son and it was absolutely all right.
3. Do not smoke and think about trekking back. The trek is a little dangerous and can cause you your life.
4. Spending a night here is not advisable unless you have come with the sole purpose of smoking.
5. The villagers look very different from everyone else we saw in the valley throughout our trip. They speak a different language as well but do understand Hindi so you can stick to Hindi while interacting with them.
Places to Eat: We ate our lunch at one of the local shops. Some chai samosa. That is all.
We trekked back to the point where our taxi driver was waiting for us and headed back to Jari. From Jari we took a bus to Bhuntar which is the central point for taking buses to Delhi, Dharamshala etc. We headed to Dharamshala from here but just ended up relaxing in McLeoudGanj and hence I do not want to add much here about it.
Trip Summary: They are right when they say the valley is smokers paradise. Its one of the most serene places I have ever visited in my life. People are very friendly and will go out of their way to help you out. Most of the tourists visit the valley between May-July and that is when everything gets expensive and crowded. I would recommend taking a trip between January and March to satisfy your travel buds.