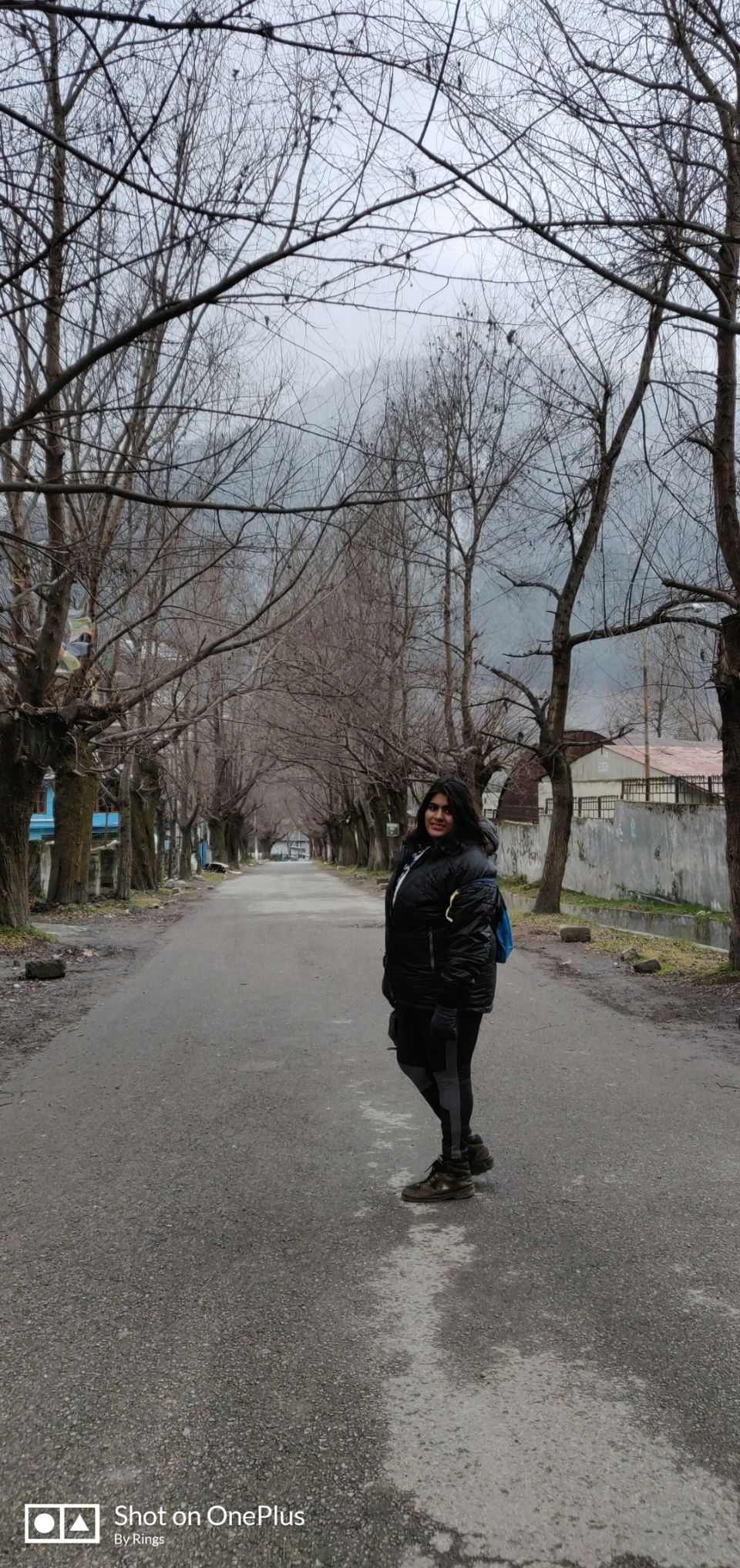 TwoGirls..1000Km away from home to the land of Mountains#Himachal#Manali#Kasol...
Here...I m finding myself in Mountains and White Water River.....
Day 1: Manali : To Temple's, Monestary & Old Manli...& walking in the street of Manali at -5 degree.....Never stayed in that much low temperature...So here it was my first time... When I saw Snow even snowfall yeah & touch it with my naked hands🙃...!!
Day2: To Solang Valley... It's adventure time
Zipline#Zorbing#tyre ride#Ziplining...But they didn't took me to Paragalding...I was too heavy to picked up....So U should be 80Kg or less for this thing...& m much more than😉
Day3: Yes...It was difficult...but we have to say bye bye to Manli & Enroute ourselve to Kasol..
No doubt the routes from Manali to bhuntar & bhuntar to Kasol was not less than a ride a paradise or I could say a ride towards the beauty which ll never escape from your eyes...
Here m at Kasol.... Finding myself near Parvati Valley... Hiking to Chalal....Where I found myself in lap of Mother nature...Ohh hell & hot water spring and a View of Pin Valley
Day4: Heading towards Tosh...Tosh Valley Where I saw mountains in different shades....& off course the view from the top was...Jaw Dropping....Shades of Orange, Rainbow, Blue & Dark
Day5: To My First Himalaya trek...Kheerganga 12500ft above the Sea level in -18°C & Hot Water Spring at the top of the Kheerganga...
Find a bad Side too over there... as it was 31st December People were playing loud Music, Drinking Daru & taking drugs.. Which I felt was wrong...as a trekker I feel mountain are home of Peace,beauty & respect..We Should respect it..& Should not flew over there like a tourist...Ya my campsite was very beautiful & Kherrganga was too..I hope it would have snow during trek...but it didn't....
There are many things to say...but I m getting what to write more..My writing this for 1st time...I Hope that I Will continue to write & become good into
#Travelislife