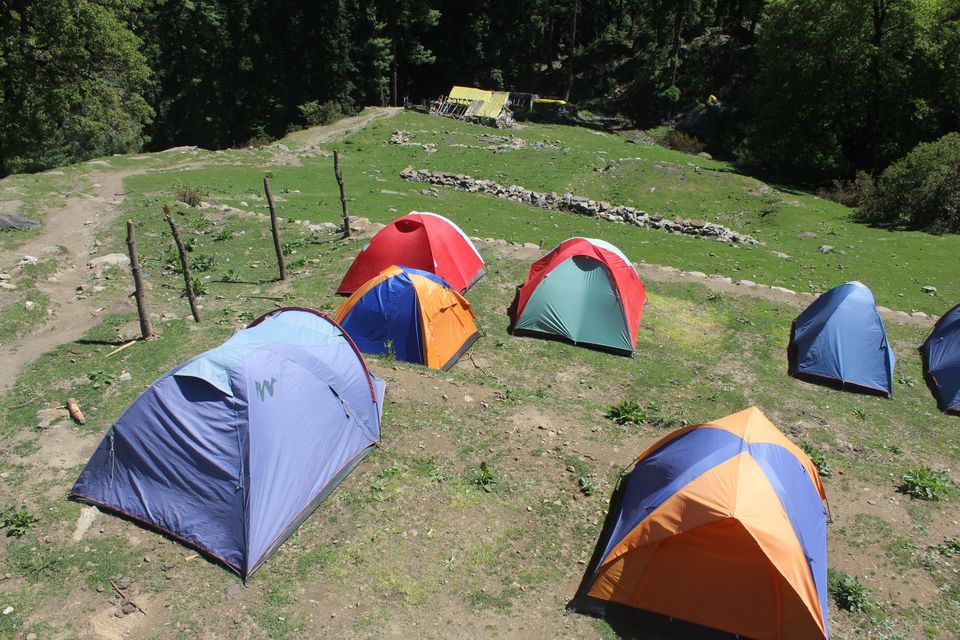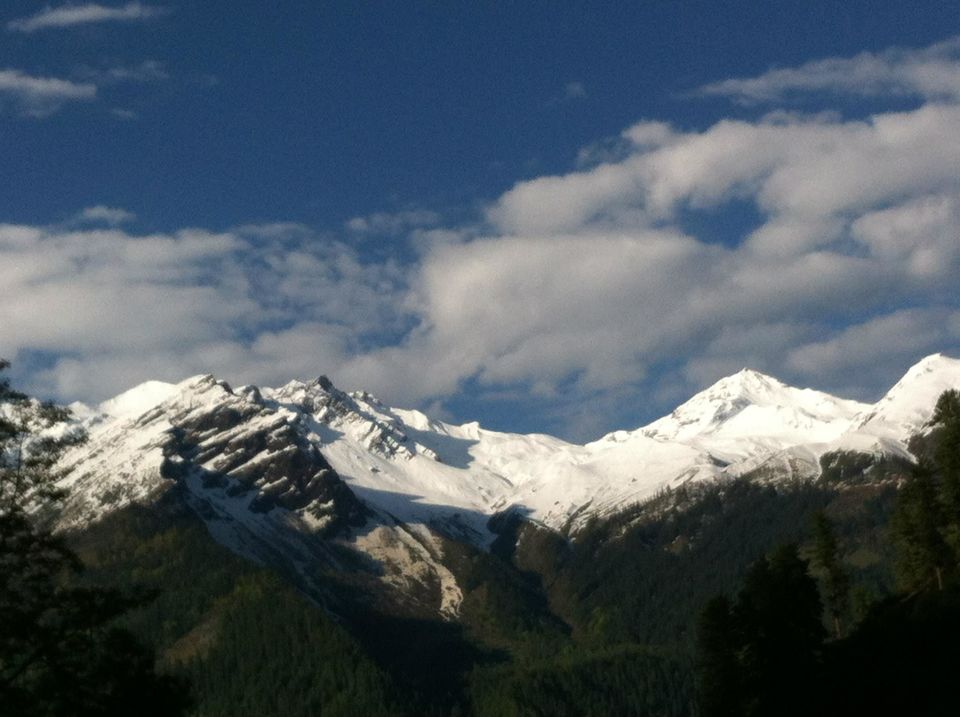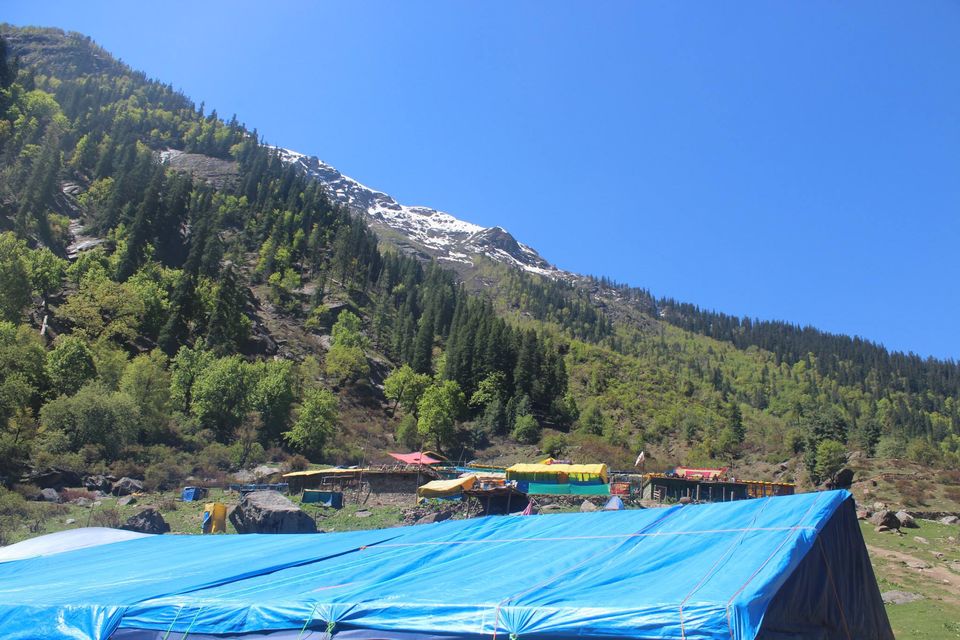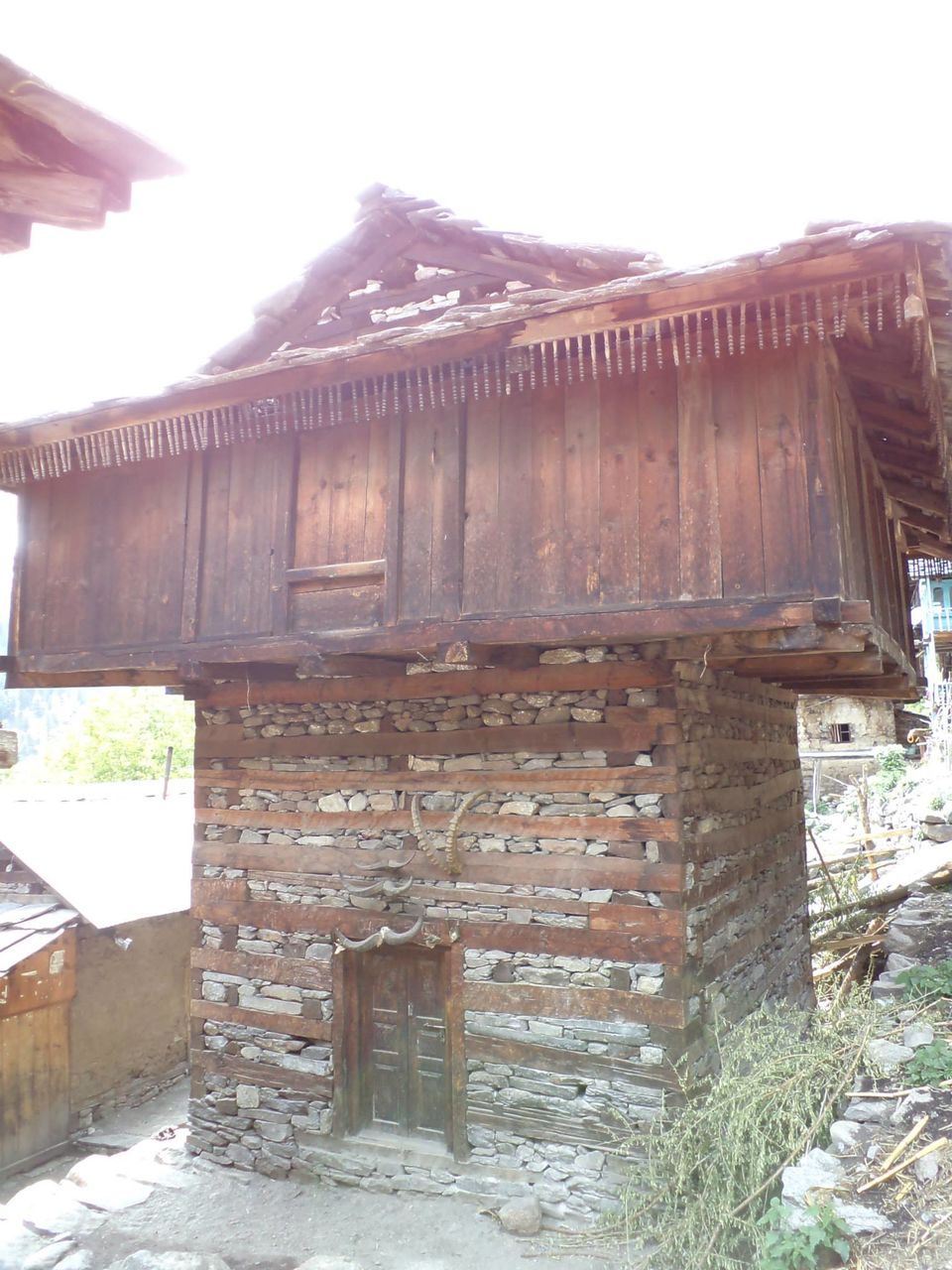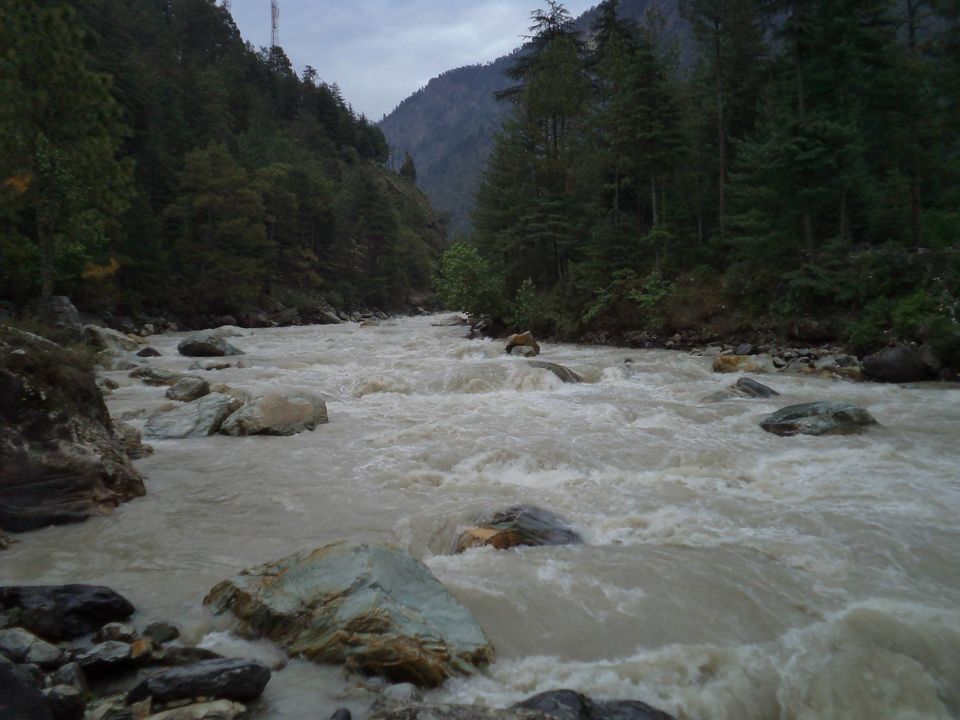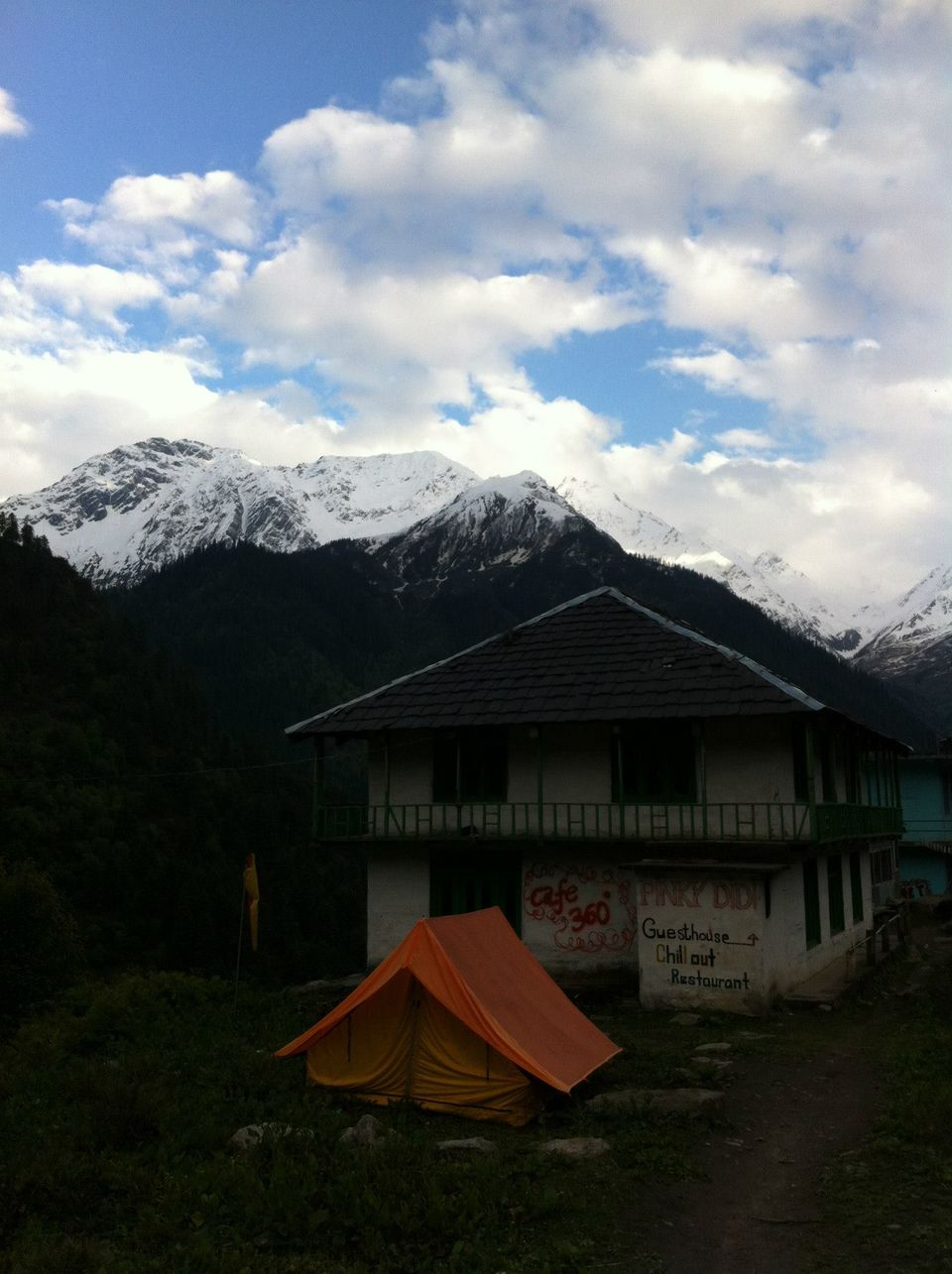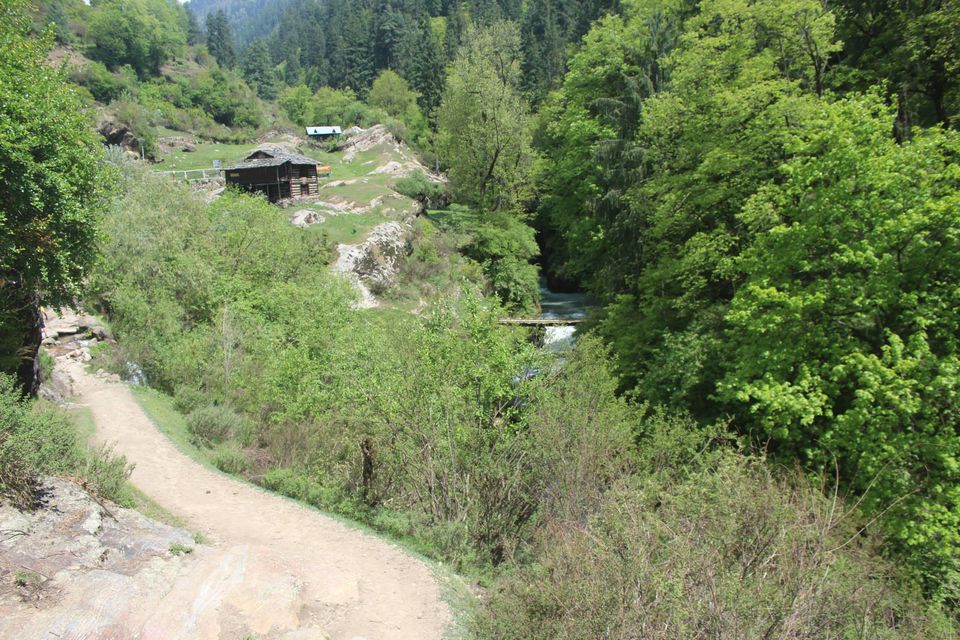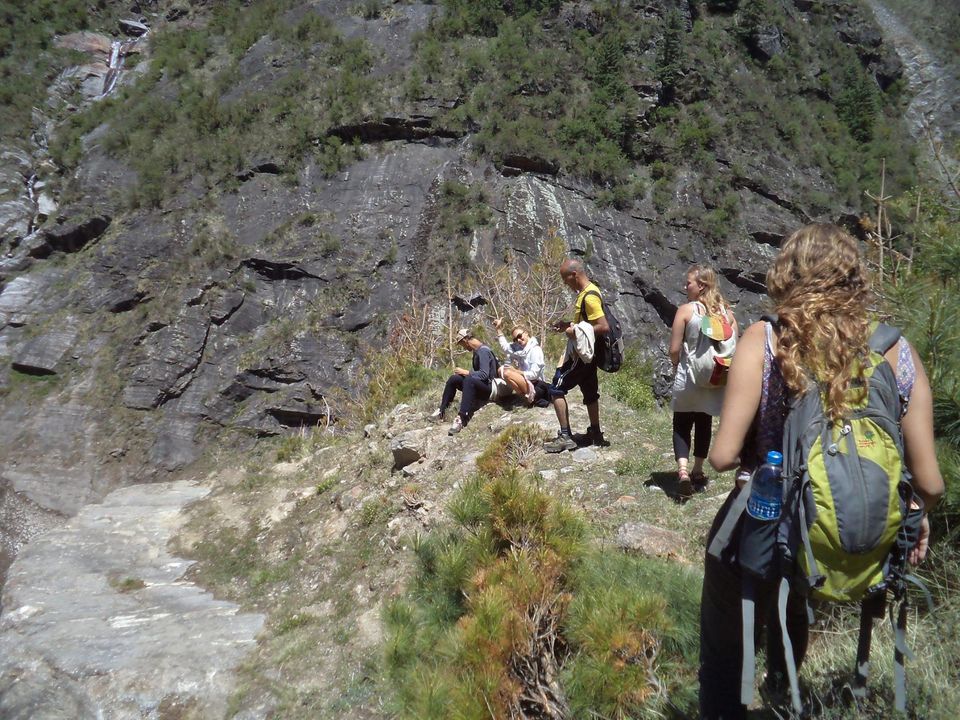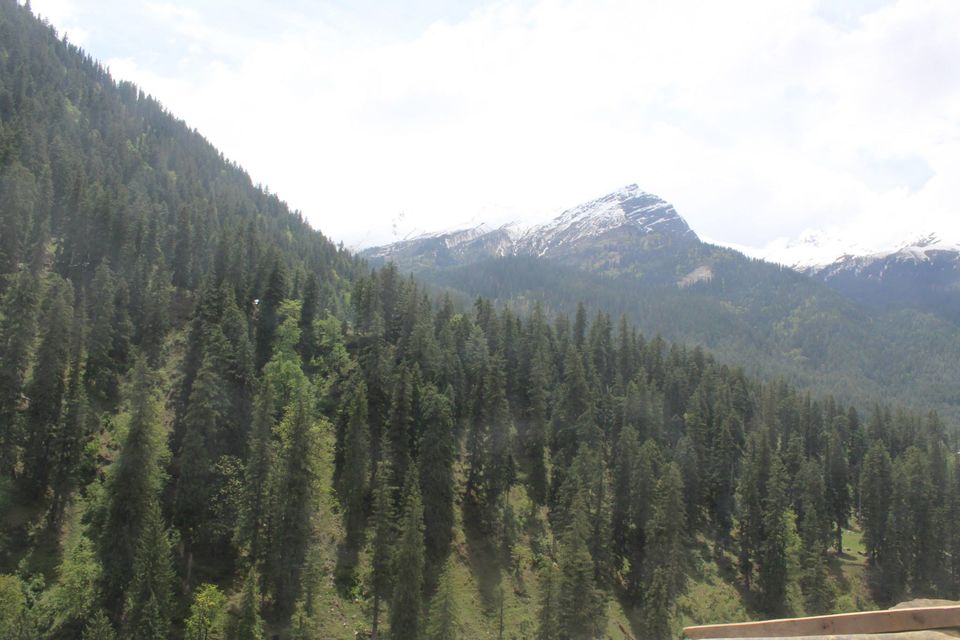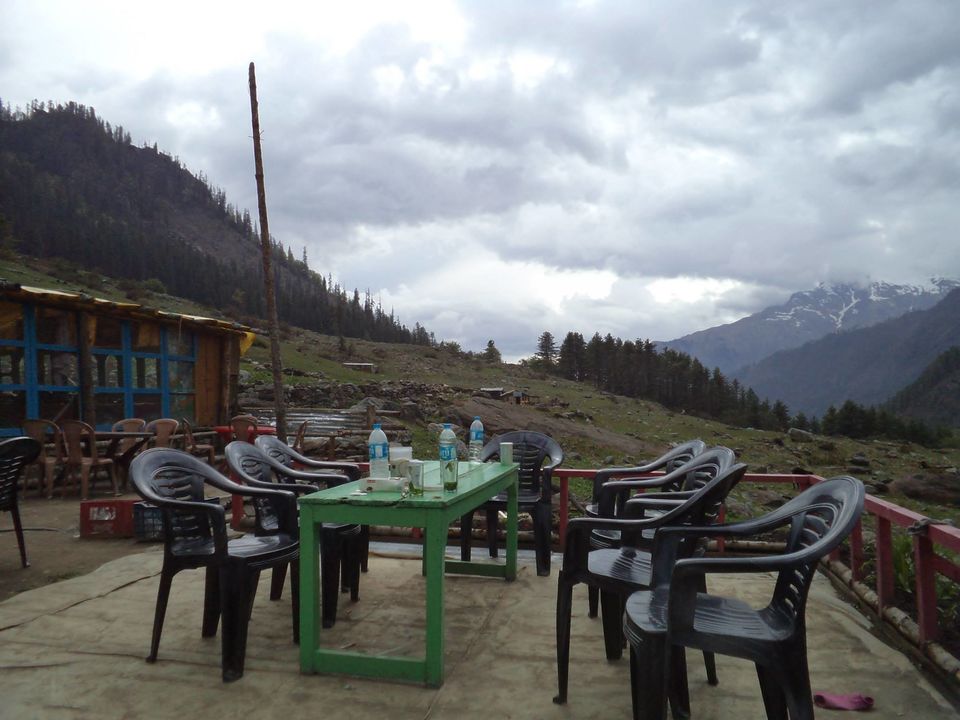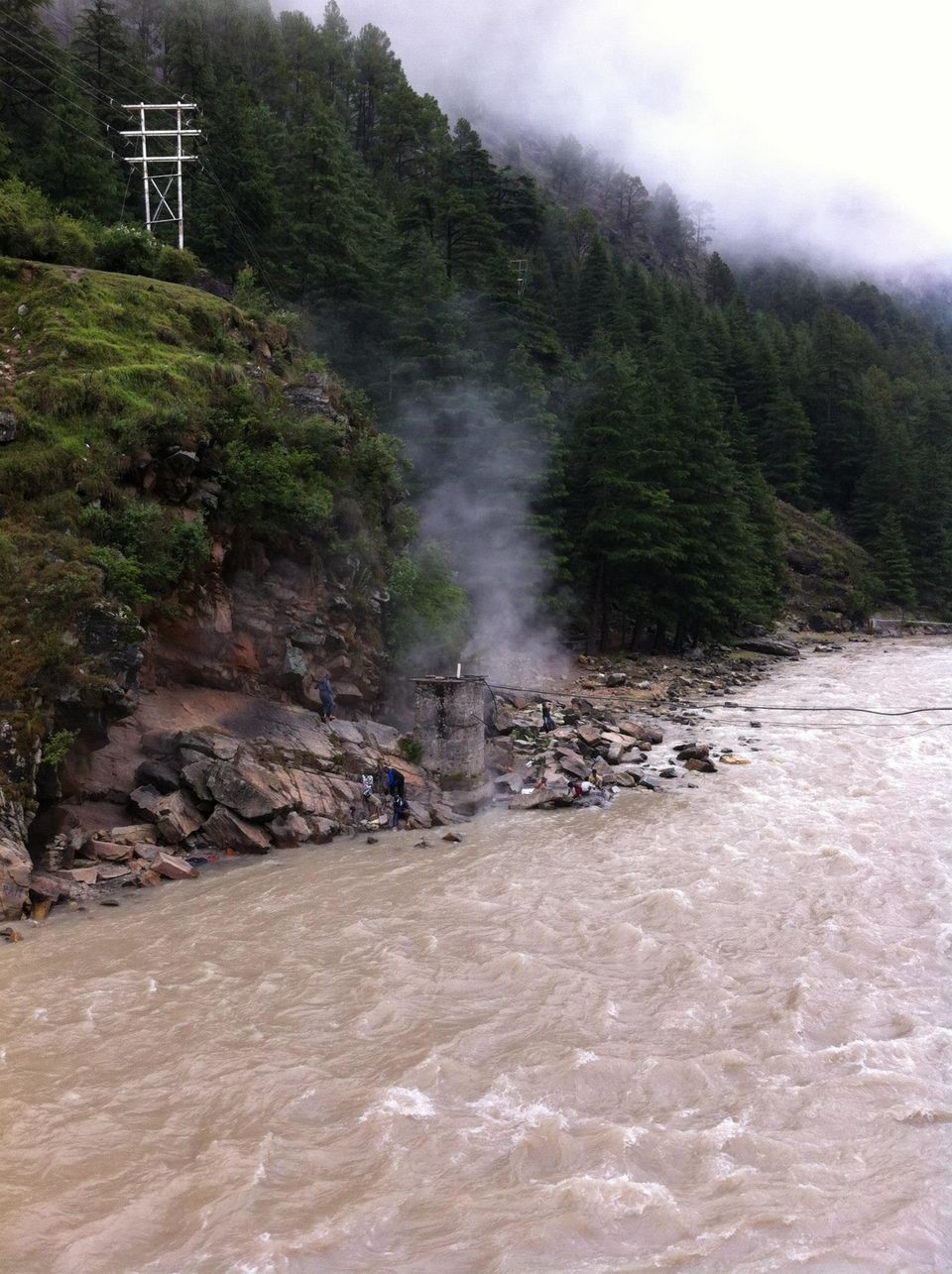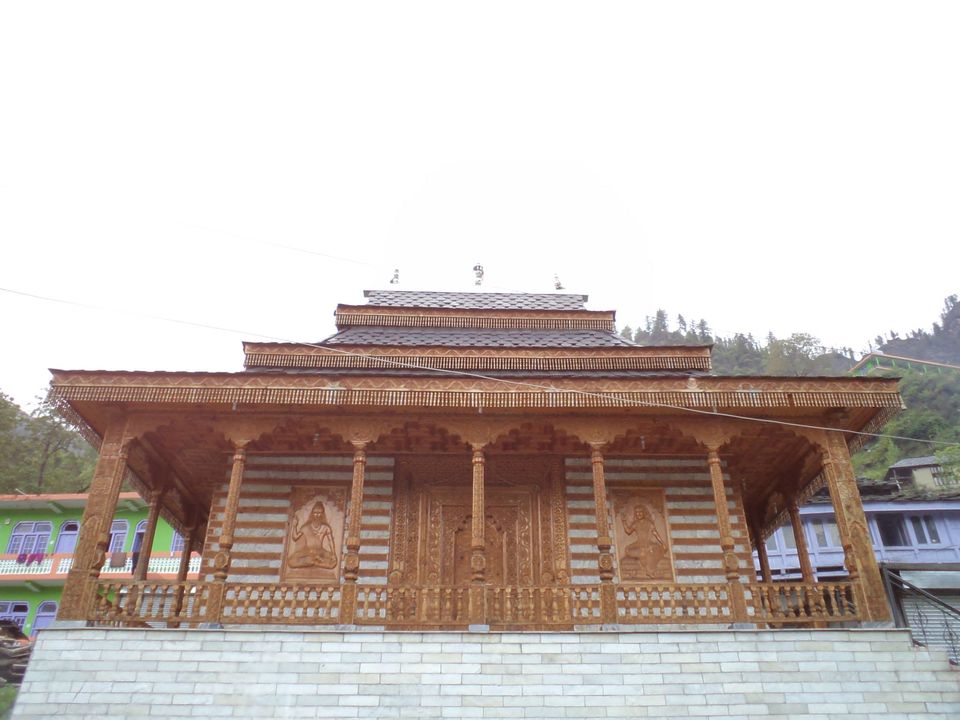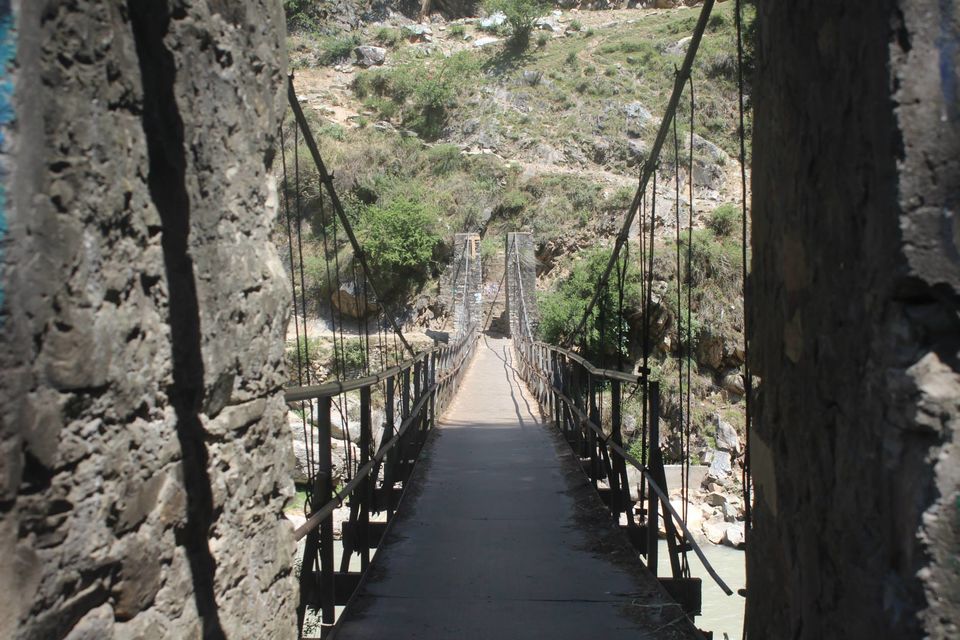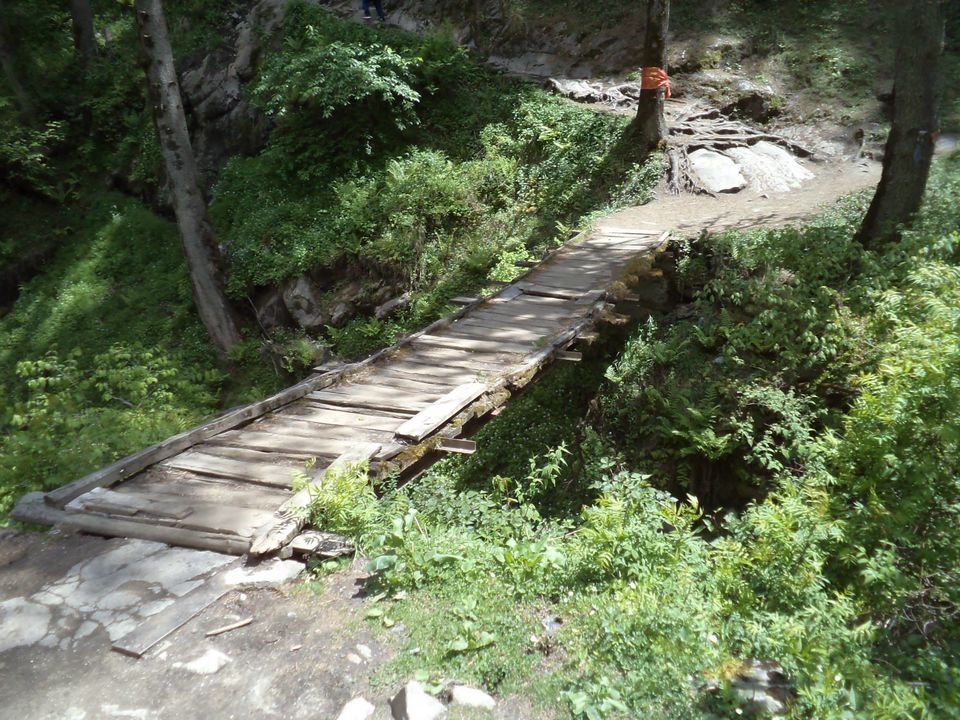 Kasol - Challal - Tosh - Kheerganga.
Journey started on May 12, 2015 when I was at ISBT Dehradun. I was with five days in my hand, and two thoughts in my mind that either I will be going to Chopta-Tungnath in Uttarakhand or Parvati Valley in Himachal. Out of these two places, first bus I got was for Manali, so boarded the same.
I reached Bhuntar next day early morning from where had to go to Kasol which can be taken as a base station for all trekking routs in valley. Expectation were high as I heard a lot about the valley and places there from my friends. While travelling along Parvati, I found a lot of places where one can sit on the bank and talk to river or I should say that we can talk to ourselves candidly. Whole journey in valley was exceeding expectation.
Kasol is about 32 km from Bhuntar, and I reached there at 09:30 in morning. After breakfast, I started exploring nearby places and market. I realized that there is only one ATM at Kasol which usually remains out of order, so it is advisable to carry hard cash, otherwise next nearest ATM will be at Manikarn, 3 KM further in the valley.
After utilizing 3hr in Kasol, I crossed Parvati and headed to Challal, about 20 min easy walk along other bank of the river. Life in Challal runs at different pace. People are living in their own world. There are a lot of café's in the village (P.S. Not usual cafe) which are up to the expectations especially to foreign crowd. In freedom café, tea after a "session" with three new friends from US, Israel and Australia, was amazing. Repeated "sessions" and talks over "a wide range of topics and then silence" was a great learning to me and to them as well, as they were surprised to know that I was travelling all alone. In evening I booked a room in Green Park café, as it's very close to the bank of Parvati.
After that I headed for a walk along the river, coz in my travels I always love to follow the rivers. What I feel that while in mountains rivers behave as young, naughty and cheerful "daughter of mountains", as soon as they leave the foothills and enters the plains they start behaving like "mature and life giving females" and in the end of their journey near oceans, they are full of inputs and that looks like "an old lady full of wisdom". "Doing nothing" is best thing I did on the river bank.
I came back late. It was café's lawn on the riverbank, another lone traveller from Moscow sitting across, dinner, Shiva trance in background, sessions till midnight, what else I could have asked for. A casual walk in village streets or in apple orchids, or sitting under an apple tree, feeling cool breeze on face, listening to parvati is true earning.
Next day early morning I headed to Manikaran which is about 3 km from kasol. I visited temples and Gurudwara. Amazed to see how few feet away from ice cold glacial waters of Parvati we get hot water springs, and it is not one, they are many along the river starting from Kasol, but in Manikaran they are too many. It also indicates the ferocious core of our mother earth.
After 2hrs, I took a bus to Barshani which is 18 km from Manikaran. I reached there early evening. From here I had to go to Tosh, 3 km further. There are two ways to be there one is by taxi second is a trek through jungle (not too dense), I opted the second one. I reached at Tosh in evening. Started exploring the village, visited few café's and talked to locals kept walking randomly through apple orchids. In between I got to know that temple at heart of the village is dedicated to Lord Parshuram and Maa Renuka opens only once in a year. Distinct flavor of their culture is that outsiders are not allowed to touch the temple and one more sacred place near temple, or else will be fined as they consider themselves as "pure race" same as people from Malana. I stayed at "pinki didi cafe" as it was recommended by one of my friends and found it worth. In café I met a group from Israel (Akhin-ma-aam, Yakka and Sheer), amazing people, and as quoted by one of my friends "sessions and connections" till late night.
In morning view of nearby snow-covered mountains left me speechless, simply beautiful.
In morning in came back to Barshini as trek to Kheerganga starts from here. It is 12 km trek through woodland patches along Parvati. The first village on this trek is Naakthan, approx. 4km from Barshini and further 2 km hrom Naakthan there is Rudranaag. TIll this place trek is easy but after crossing the bridge at Rudranaag next 6km are little bit demanding, but not tough. There are many small water streams that we cross on the way, trekking along Parvati and using fallen Devdar trees as bridge to cross the streams was adventure. While on the way I met a lot of people, four of them became good friend of mine (Olga and Pavel from Russia, Alex and Litle from Israel), people full of energy, we trekked together next day as well. I reached Kheerganga by 5 in evening. No need to say that after 12km of moderate trek through woodlands along Parvati there was nothing better than natural not water spring bath in a sacred reservoir at Kheerganga.
Some wise men said it right that experiences make us rich.
What a wonderful week of great experiences and learning.