You all know that we are more of an adventurous couple that believes in making memories rather than buying expensive gifts. One may ask, how do we celebrate our special days? Well, we ride! Yes, hitting the roads is what we love doing on our special days to make them all the more memorable. This time, we couldn't hit the road but have a memory of last year's Karwachauth celebrations which I am going to talk about here right now.
I planned a ride on Karwachauth and thankfully StayOnSkill helped me in deciding the destination. It was Ekam Holiday Home in Chail, Himachal Pradesh!
This was the second time, we were riding on Karwachauth. Yes, we have had the adventurous Karwachauth previously too.
Before this, on Karwachauth, we went to Manali, Himachal Pradesh where on this very day we explored some less known places.
This time too we planned a trip to Himachal Pradesh. The moment I told her about this ride, she was super-excited.
Want to know how we managed to follow the rituals even on the go? Well, read on!
Sargi
Sargi is the first custom that is followed by females. They get up early in the morning, eat fruits, sweets, have a lot of water before sunrise.
We were all set with our bags packed and we got settled on the bike, gave the throttle to our bike and kept riding non-stop till we reached Murthal at around 5.30 AM.
There we took a halt as it was the sunrise time and Rajni had to do Sargi Puja.
Rajni did her Sargi in Murthal with fruits, tea, sweets, coconut, etc. and we resumed the ride thereafter.
Oh yeah, I forgot that I had Aloo ka Parantha with white butter. It was utterly delicious ????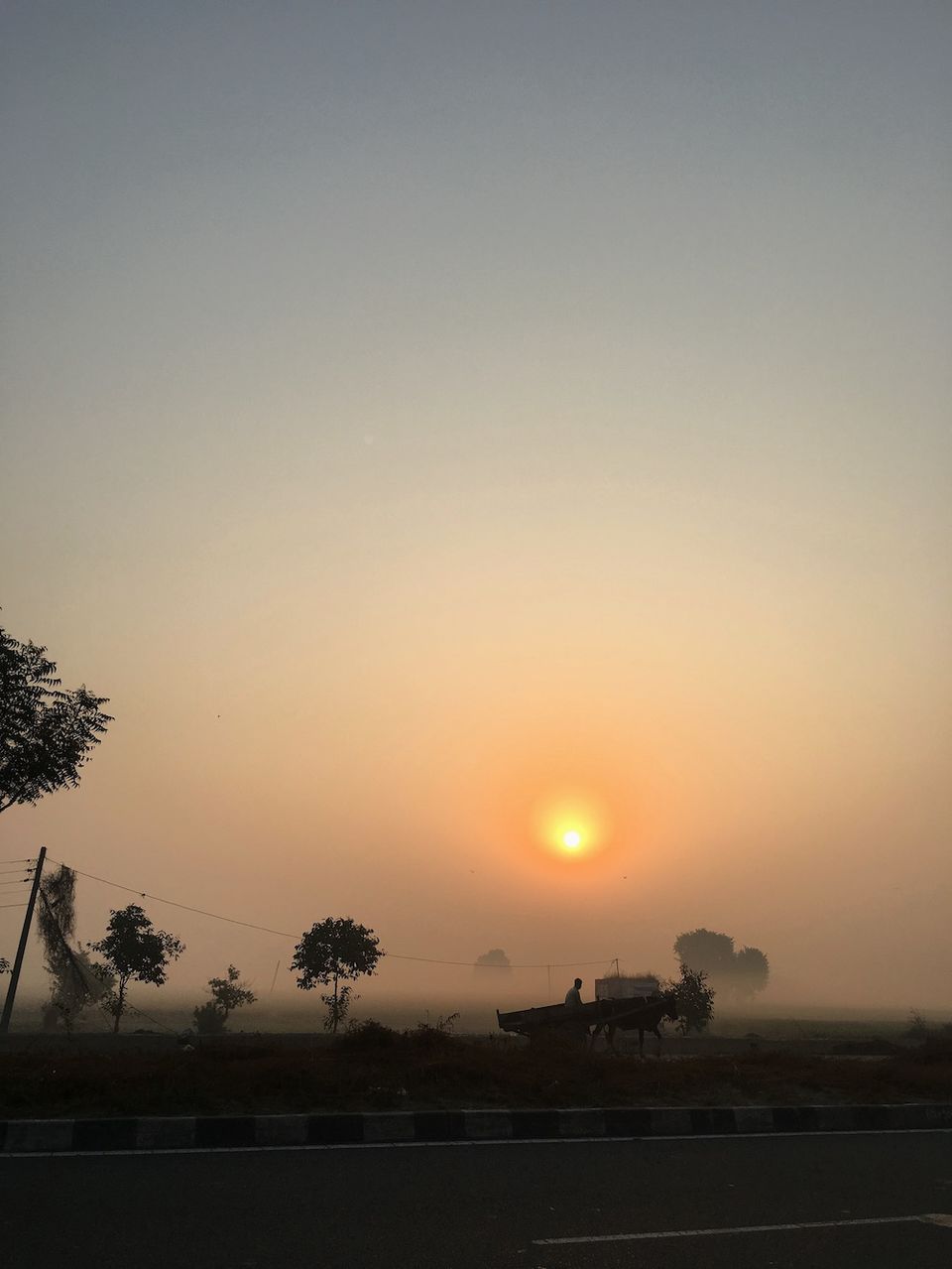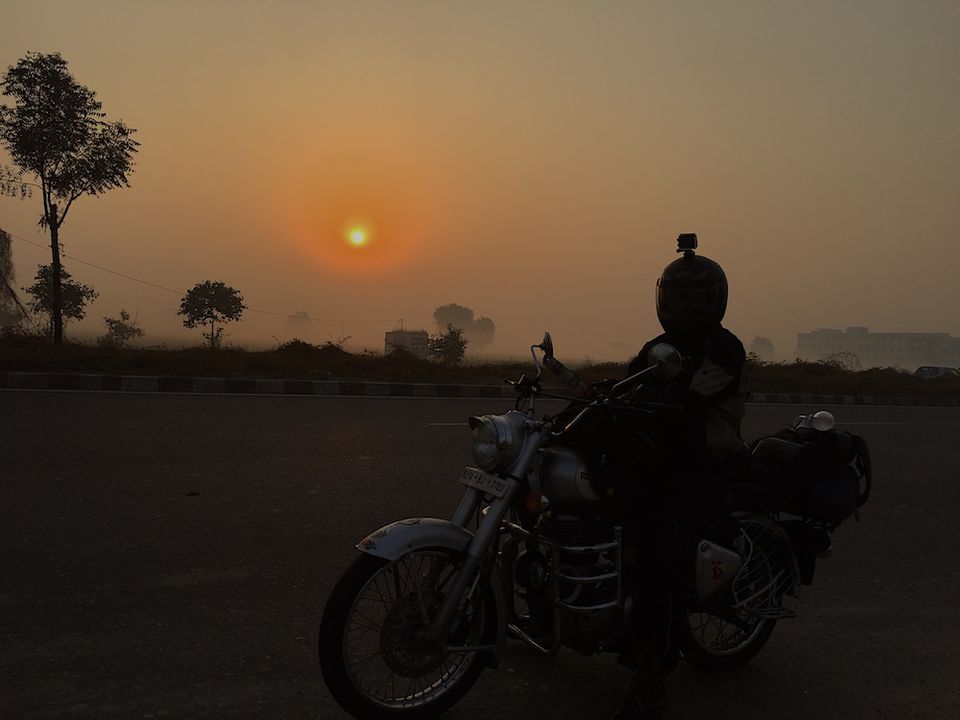 Reaching Our Destination...Ekam, Chail
Around 1 PM, we were at Ekam Holiday Home which is in Dhundti village, Chail.
We fell in love with the property as soon as we took a glimpse of it and when we stepped in, we were welcomed by the owner, Mr Sumeet.
The interiors, exteriors, food everything about Ekam left us spell-bound.
We have dedicated a post to a detailed review of the property Ekam at Chail: Where Luxury Meets Nature. Surely, you all liked it.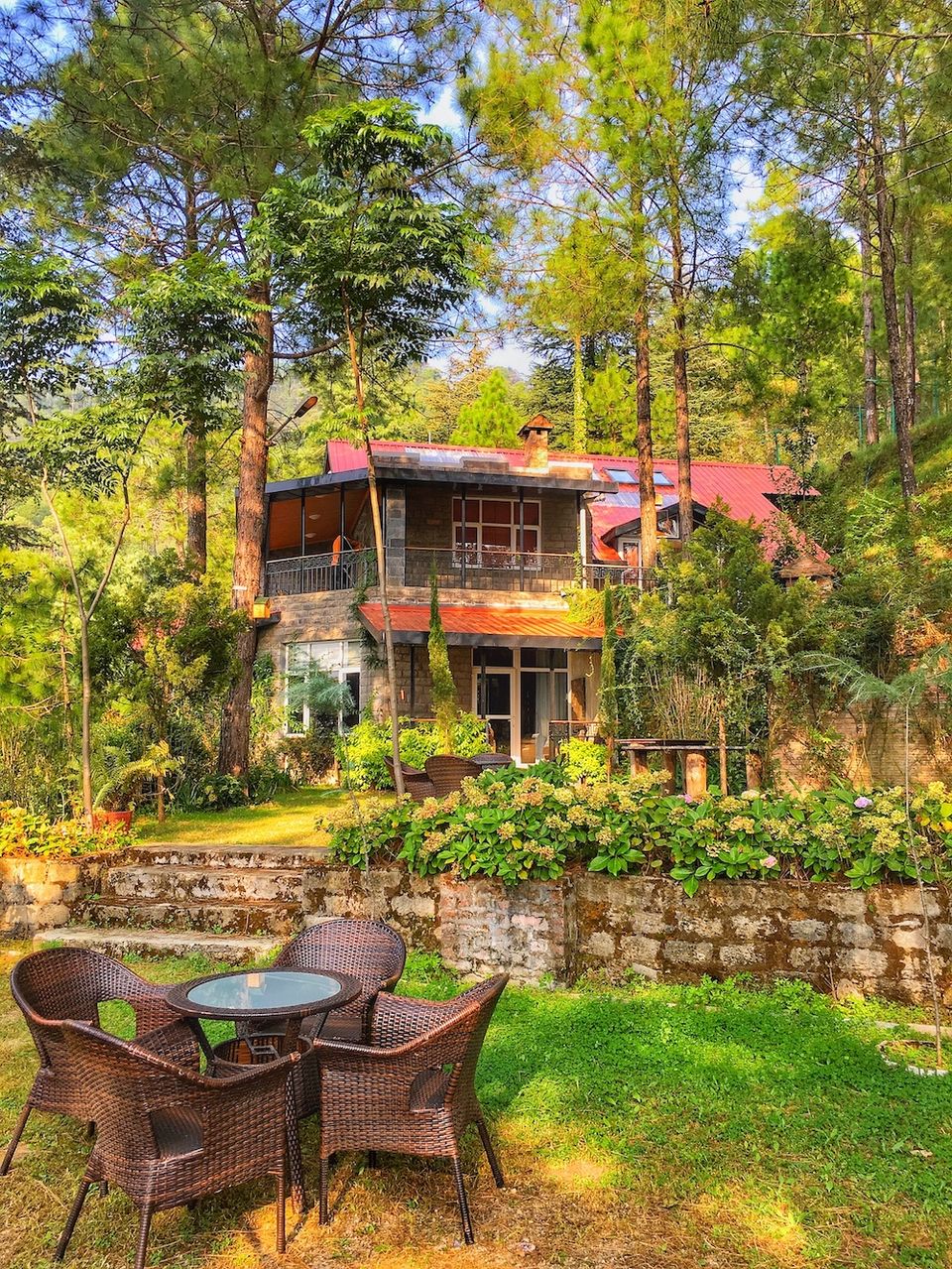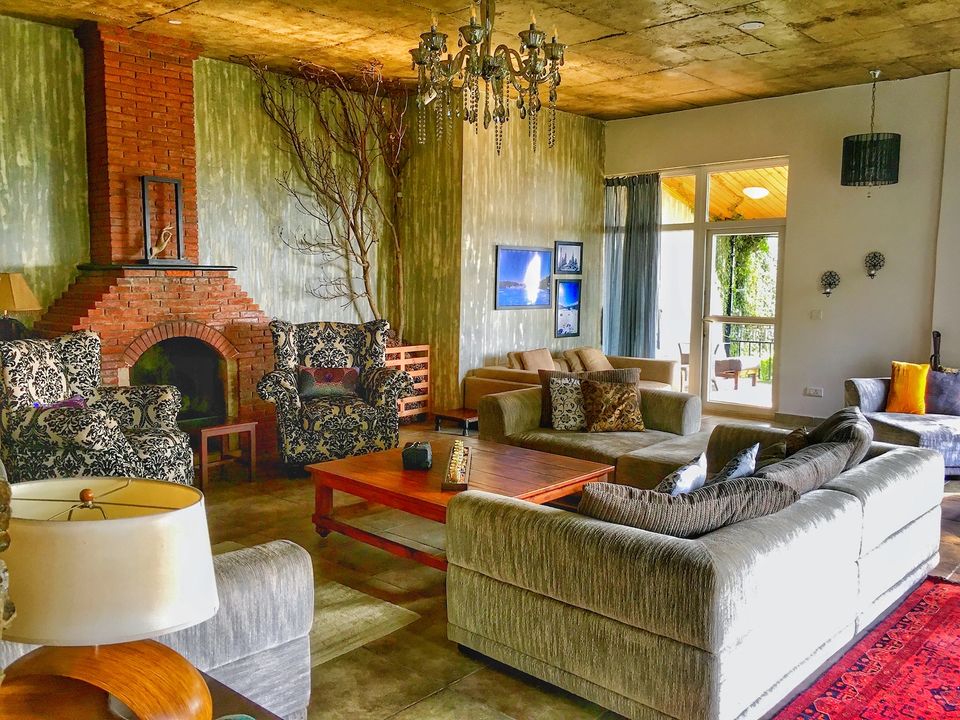 Final Ritual of the Day
We all know how eagerly the females wait for the moon on Karwachauth as they keep fast throughout the day and it is only after they see the moon and do puja they take some water and food.
After a long wait, the moon did come and as per the tradition, Rajni did the Karwachauth Puja after which, we had food (specially made Pizza without Onion and Garlic, and Gud ka Halwa). Delicious both the things were.
Next Day
Next morning, we were feeling quite fresh and we explored every nook and corner of the property.
A Walk in the Woods
The view from Ekam was magnificent. Somehow, we got tempted to go to the other side of Ekam and see how it looks from there.
Sumeet, the owner of Ekam told us that there is a small trail that leads to the place. Instantly, we planned to go there and we started walking in the woods amidst nature.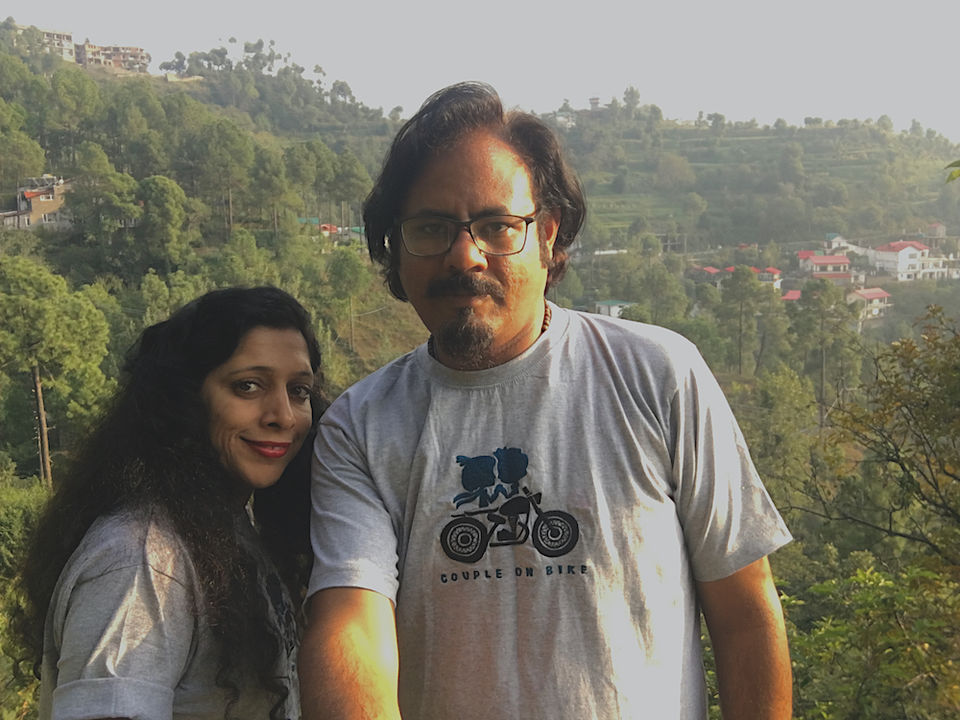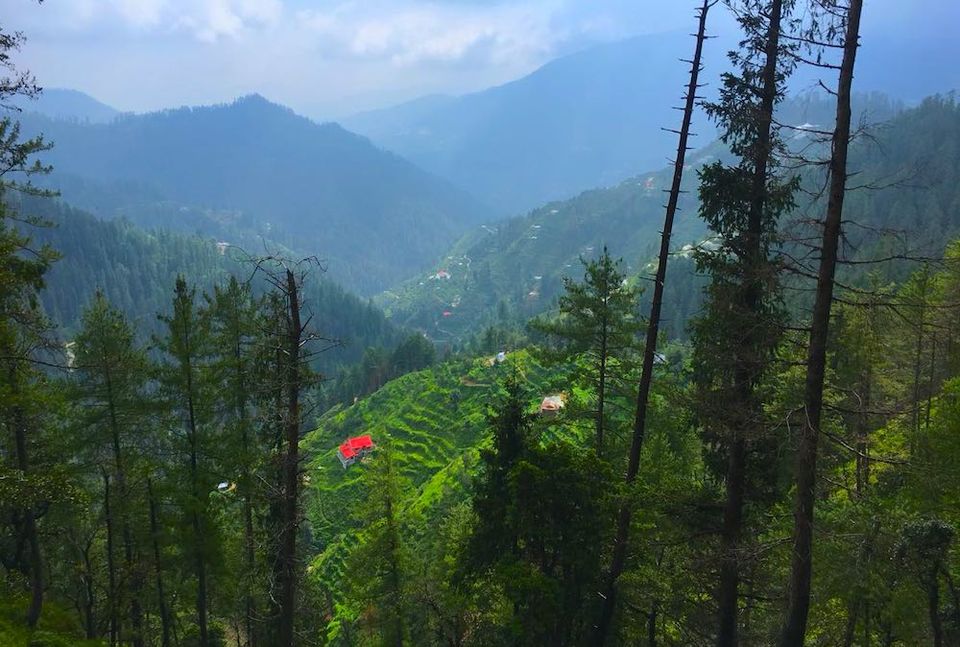 We sat there for hours and witnessed the most beautiful sunset ever. Away from the chaos, amidst nature, sitting calm and witnessing the mesmerizing sunset was indeed worth it.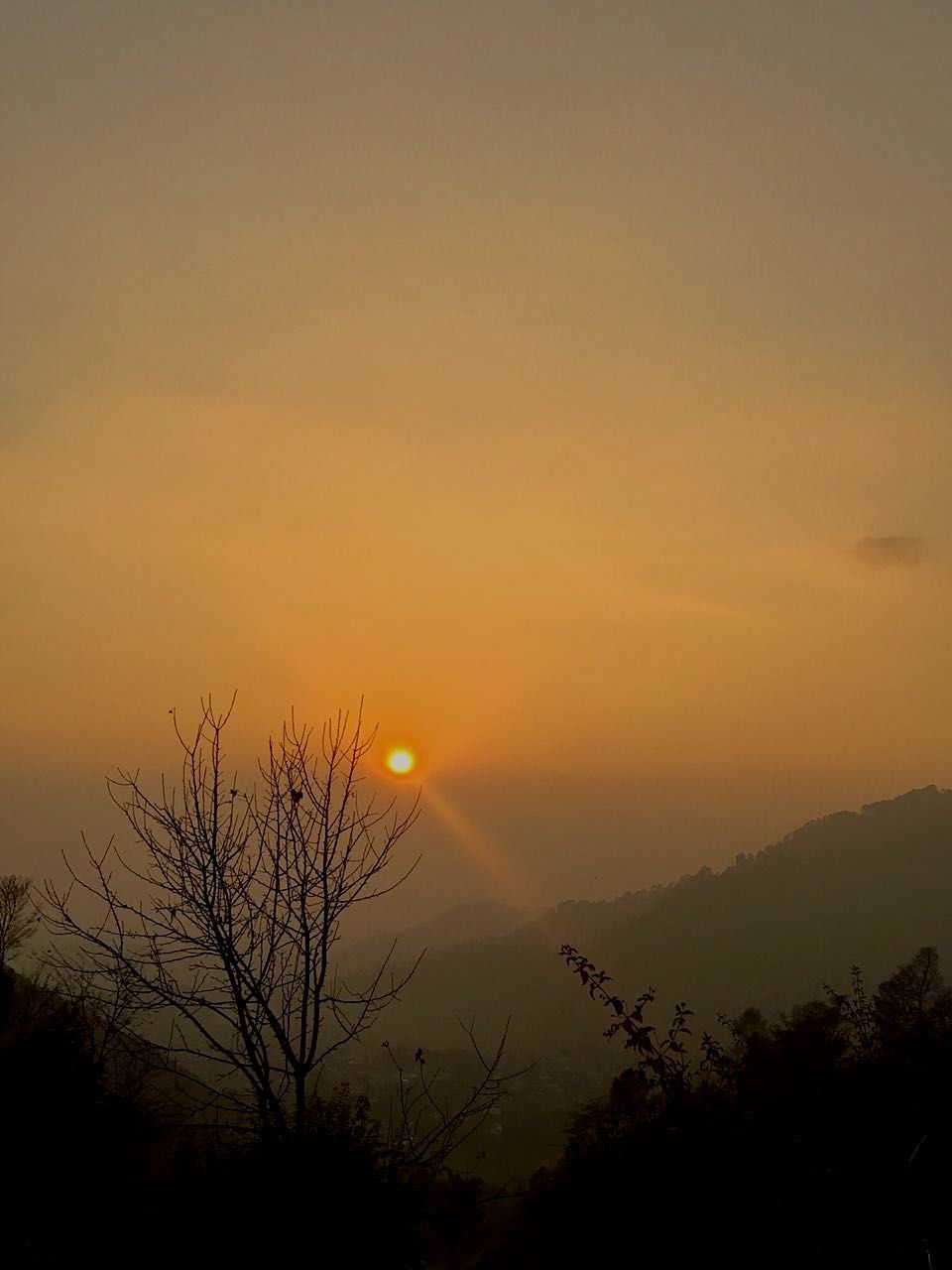 Did I tell you that we met a super friendly dog on our way that not only walked with us but also sat there with us, got the pictures clicked? Infact, there was a silent conversation between us, that beautiful creation of God and Nature.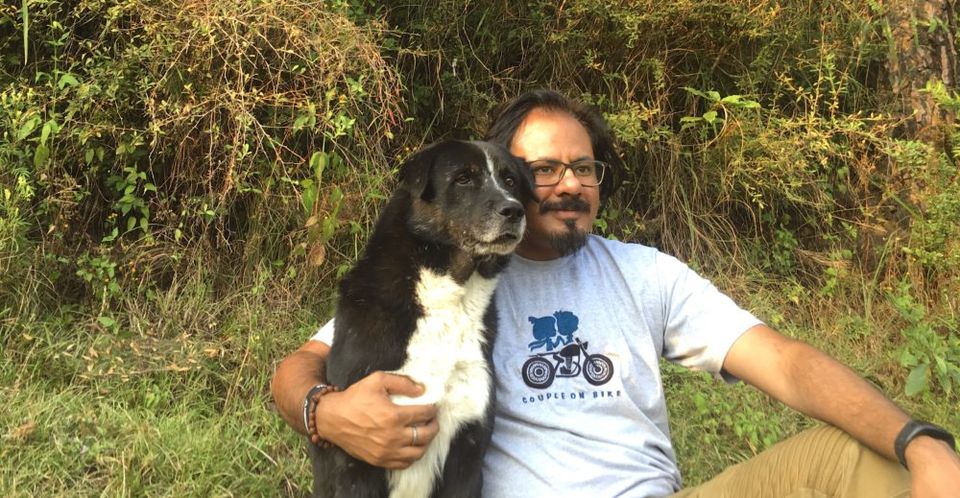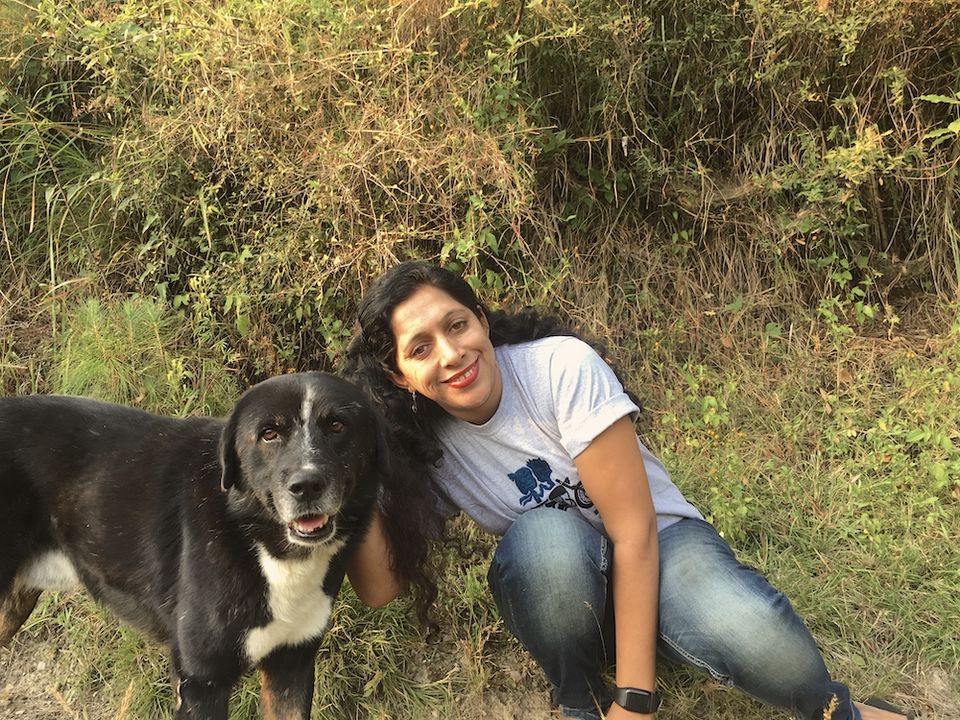 We could ask for nothing more than this. There is something really nice about nature, walk in the woods and the smell of nature that even can't be expressed in words.
Enroute
Next day, we began our journey back home. But, before that, we had delicious pancakes in our breakfast at Ekam which was one of the highlights of the stay.
The very first halt we took was near Sadhupul as it was beautiful and we got some pictures clicked. Then we continued our journey.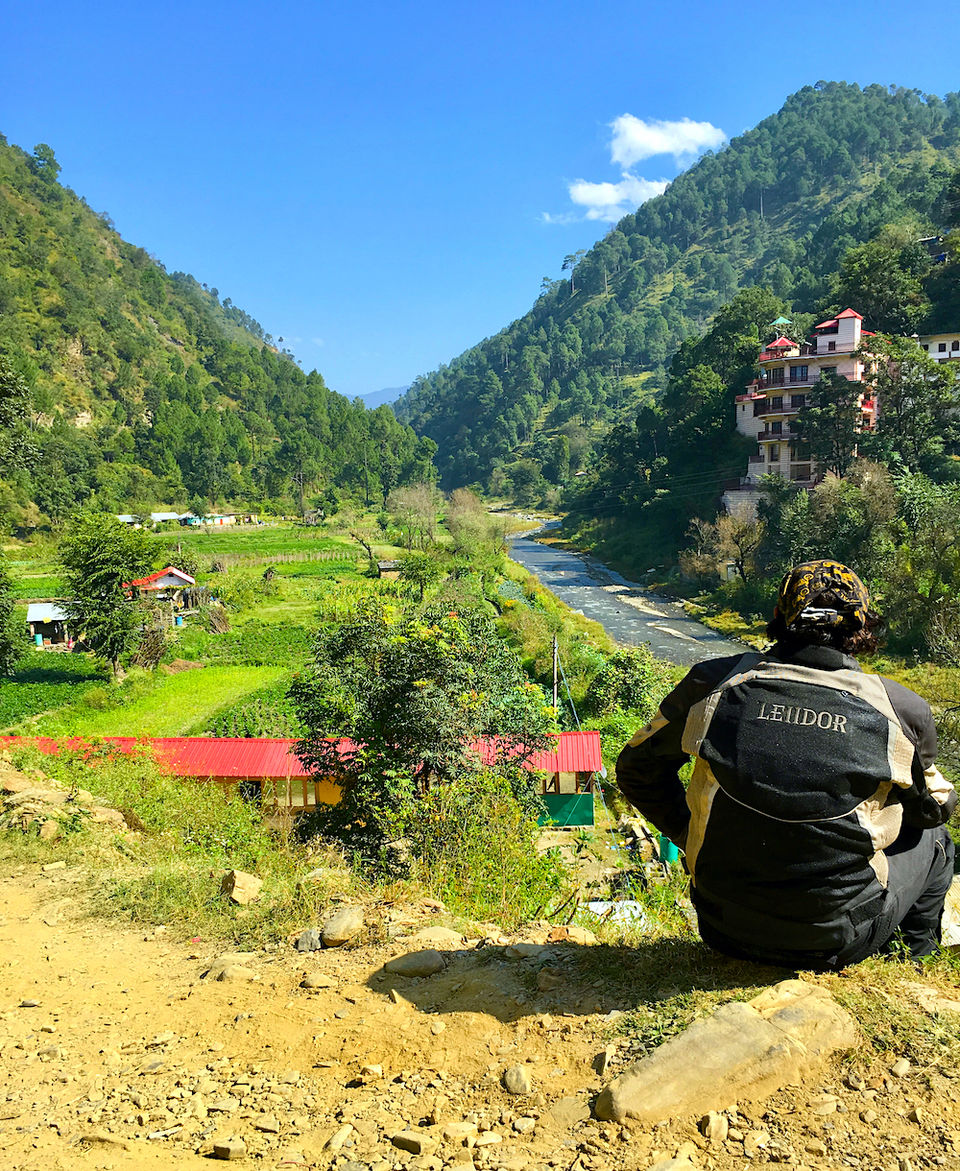 We kept moving further and clicked pictures wherever we wanted to. We were not in a hurry and really wanted to capture the moment in our lens to share with you all and to add to our travel scrapbook. Check out the images pinned below and let us know how you all liked them?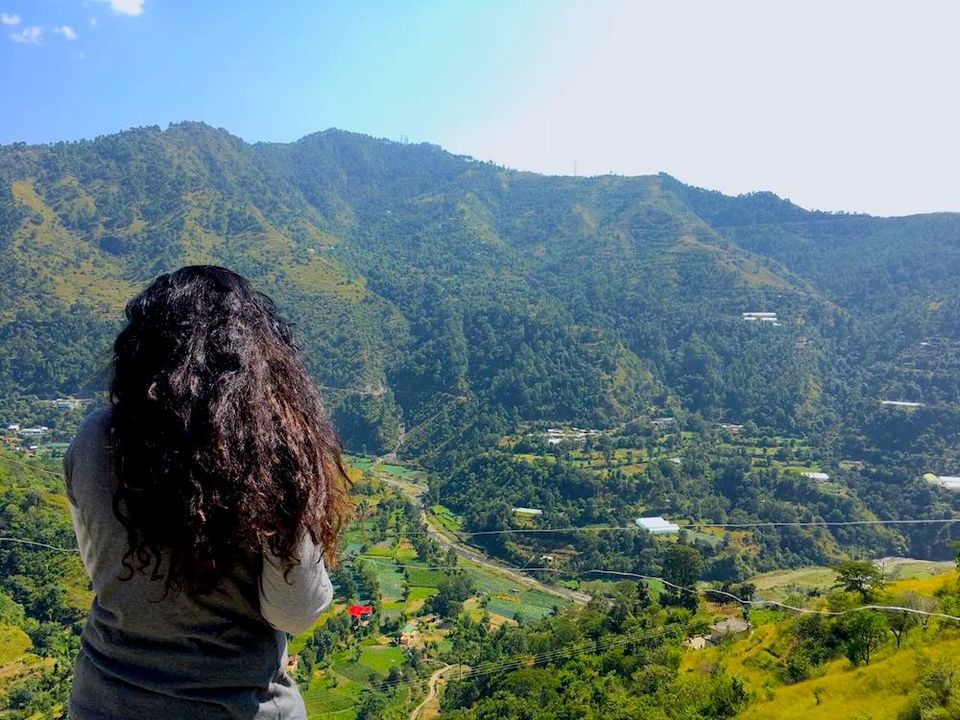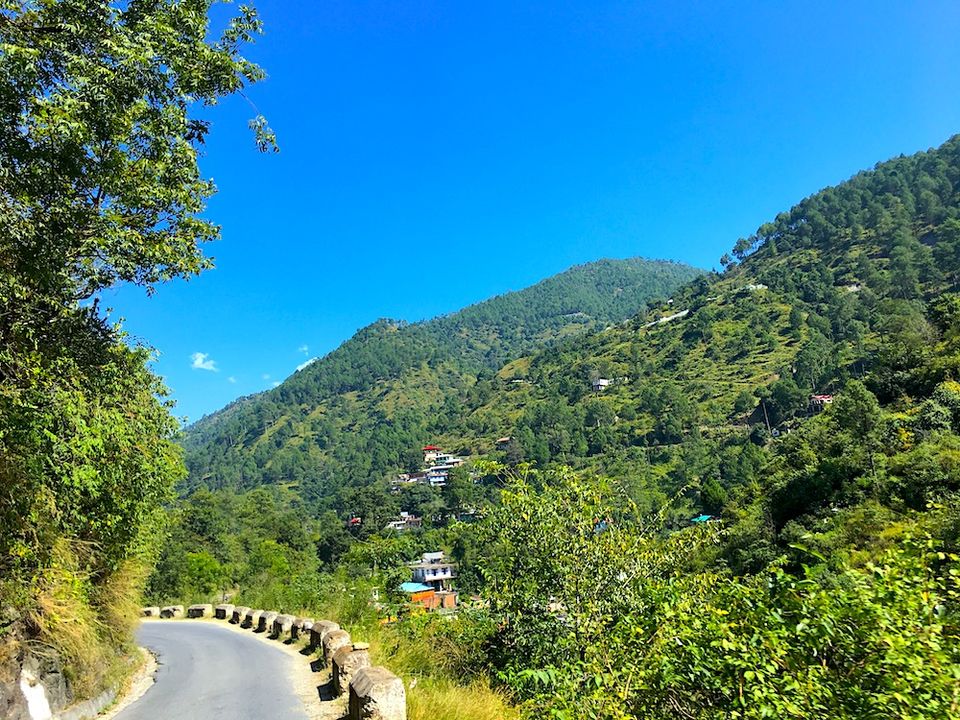 Nothing beats the feeling of happiness and joy of being together and enjoying your special days in a memorable way.
I know how much my wife loves bike rides so rather than giving her some roses, chocolates, dresses or anything of that sort, I prefer arranging a bike ride which makes her happy.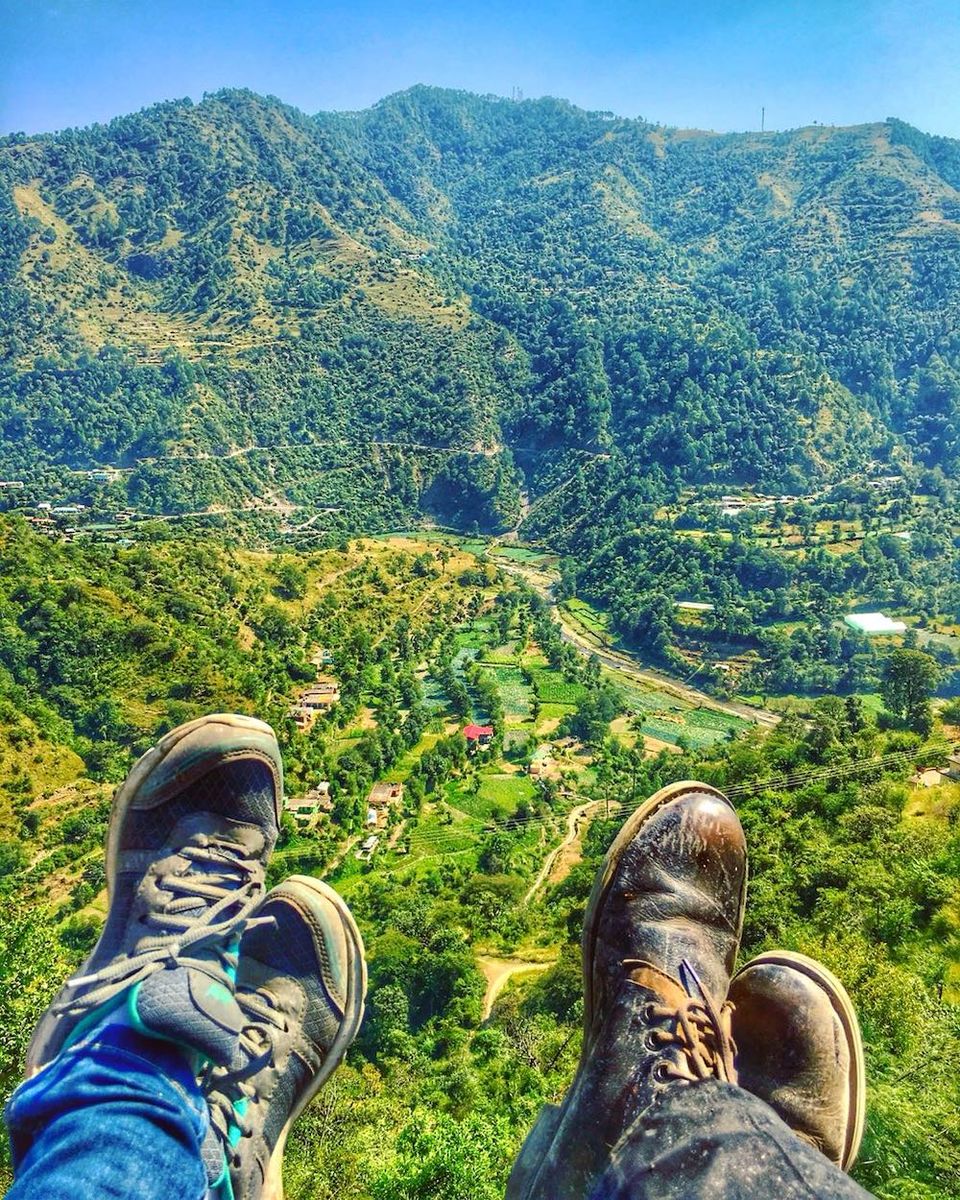 How do you guys celebrate your special days? Do let us know and also tell us if you like our idea of celebrating our days! Drop-in your comments to let us know.