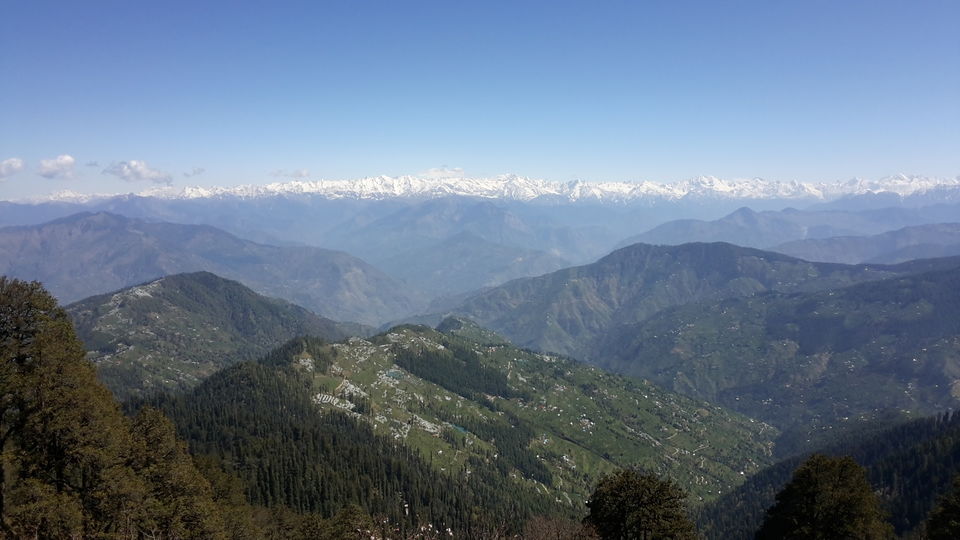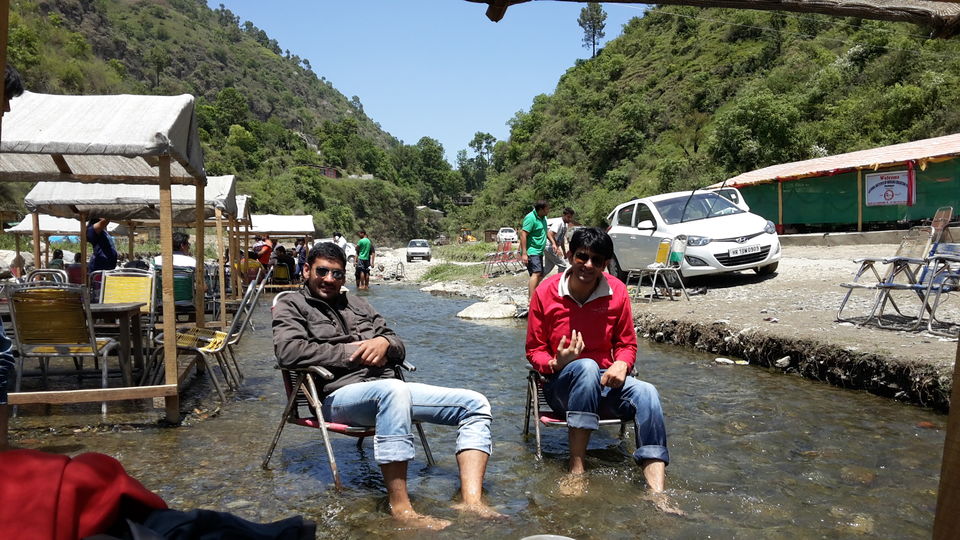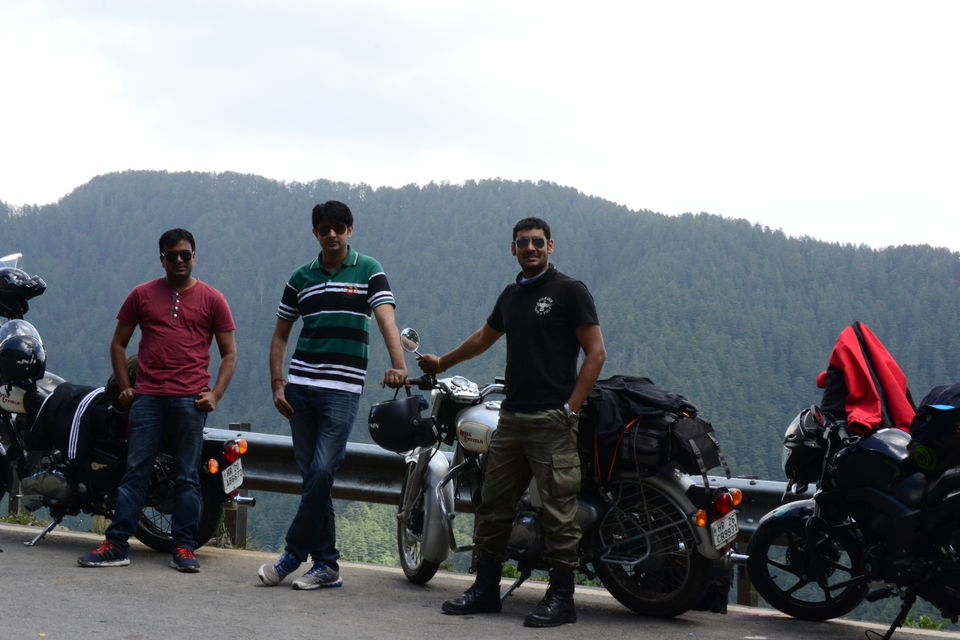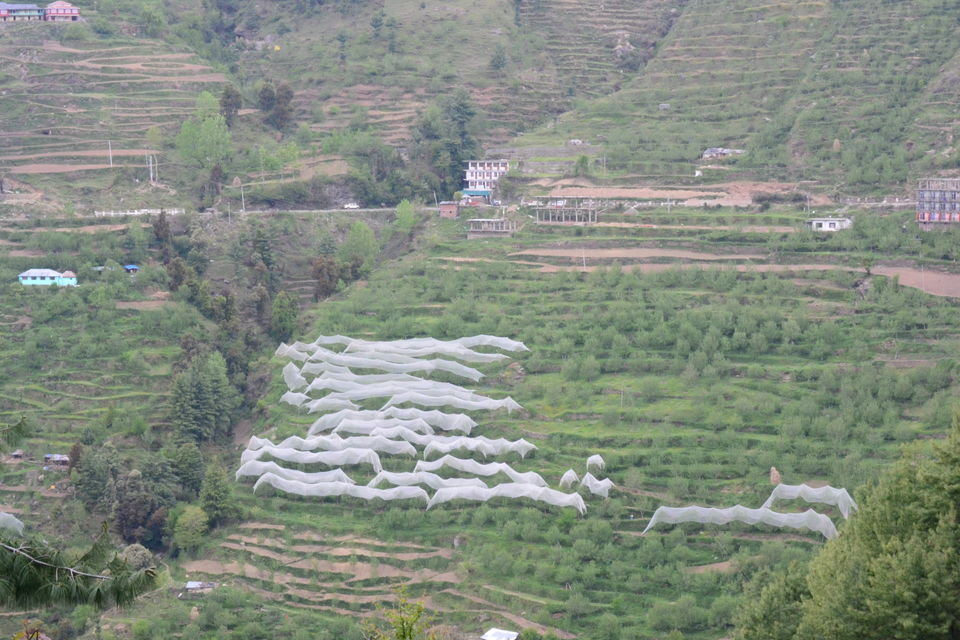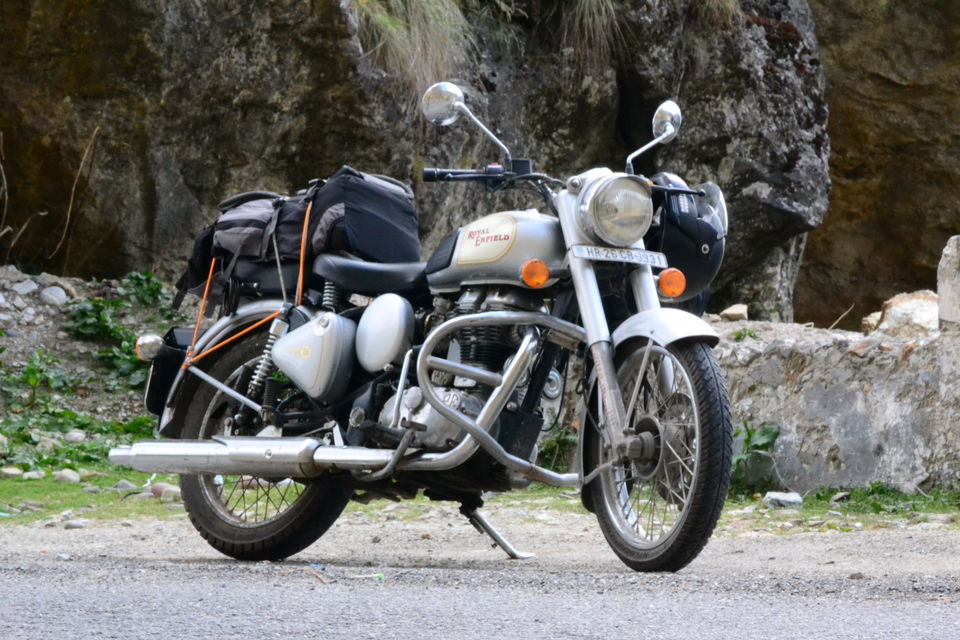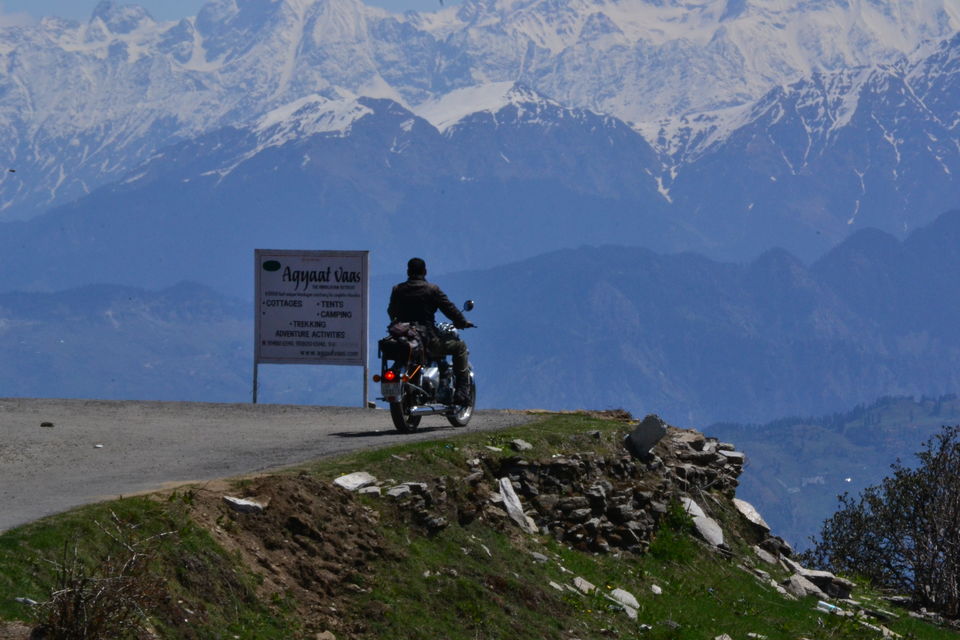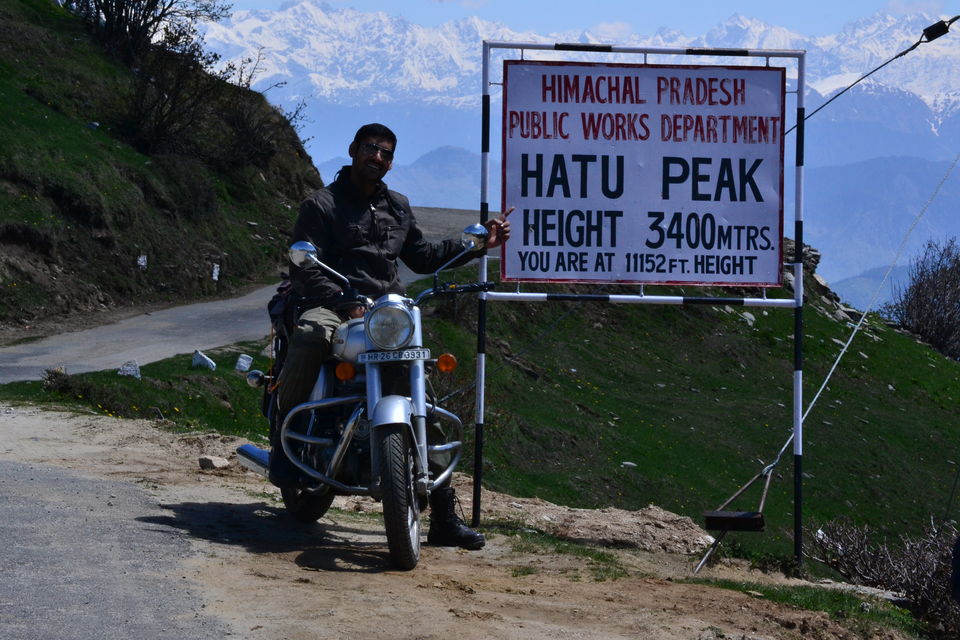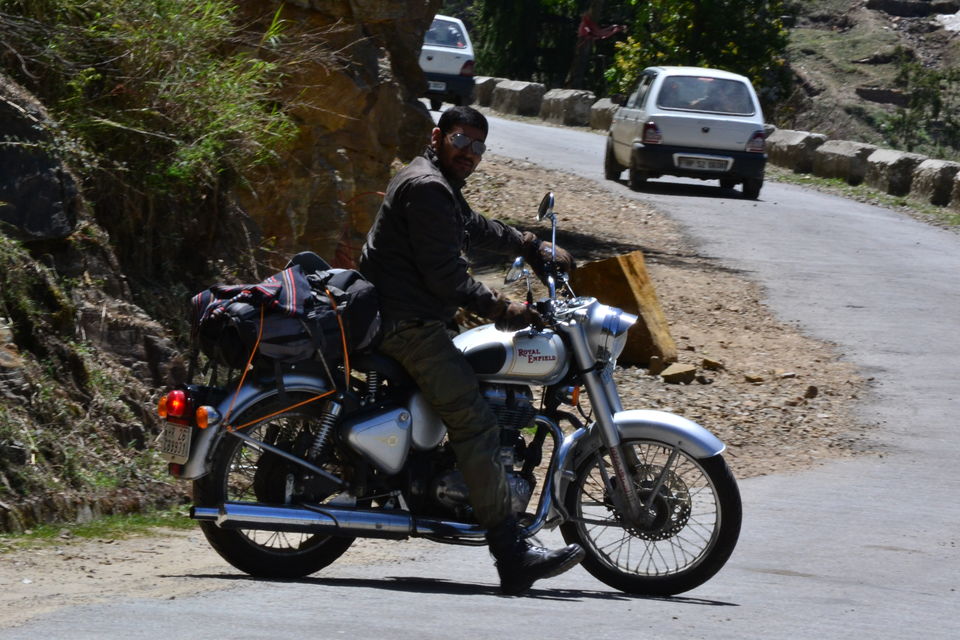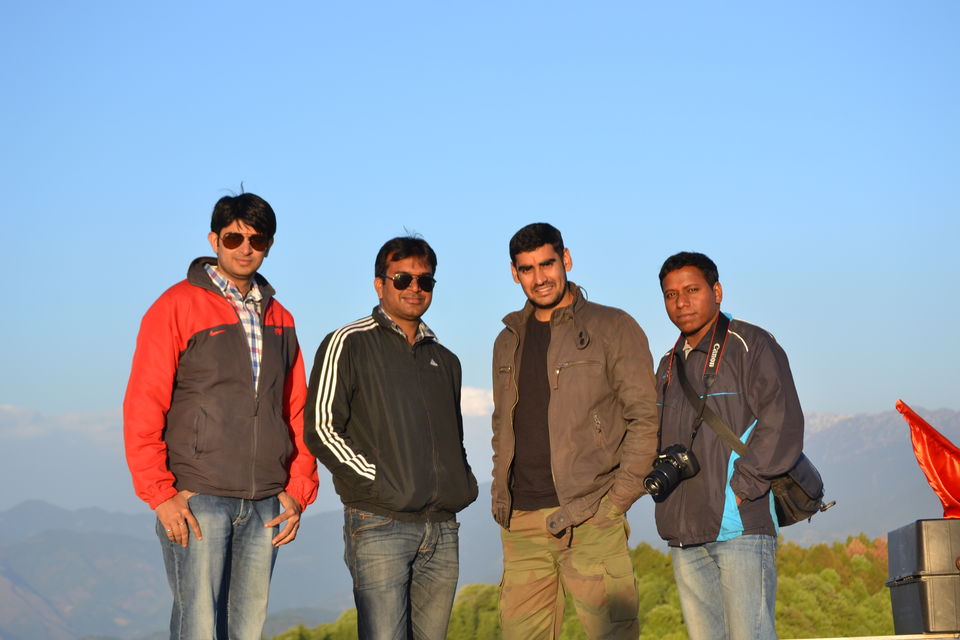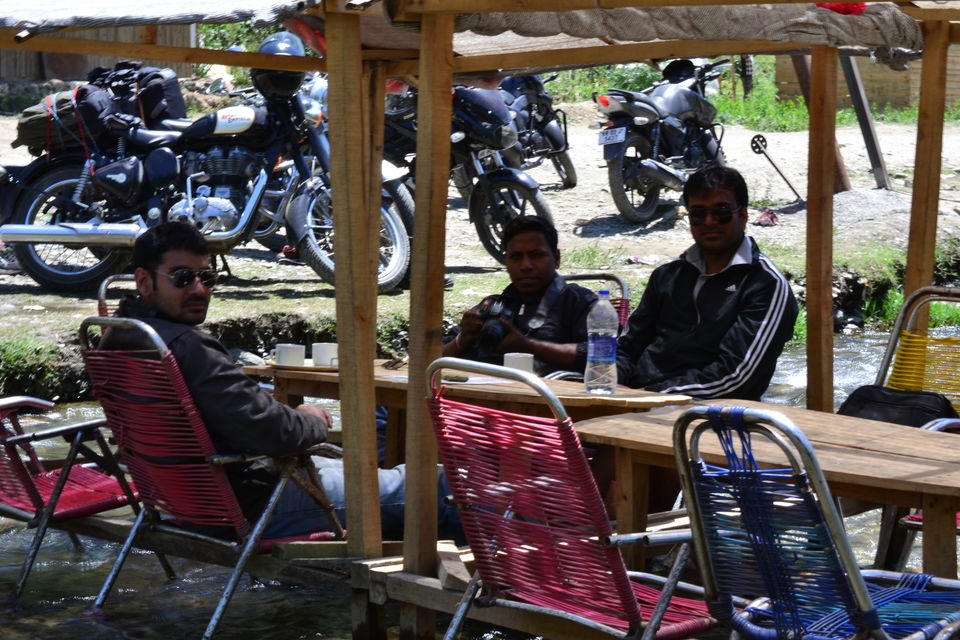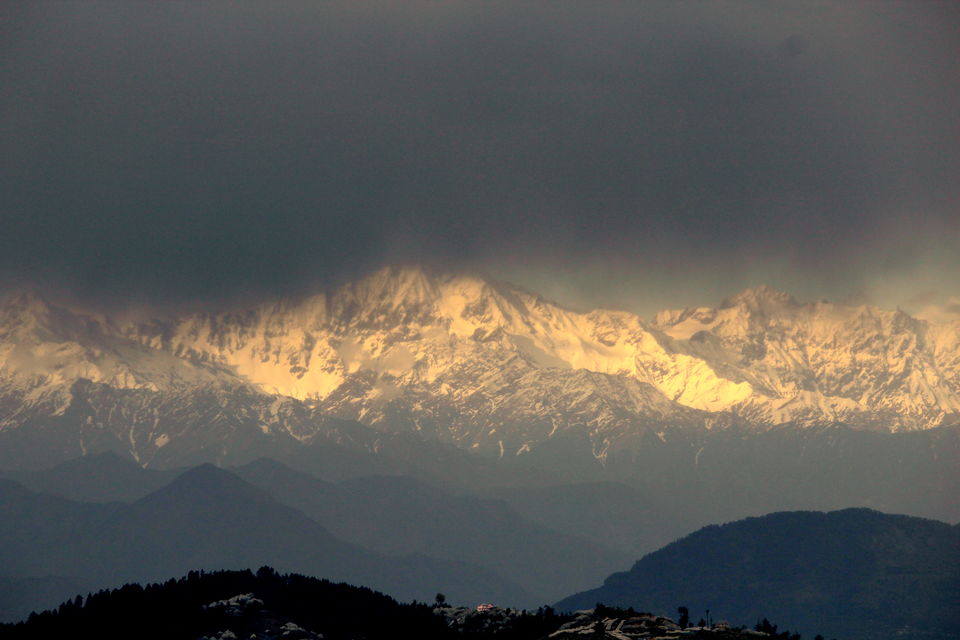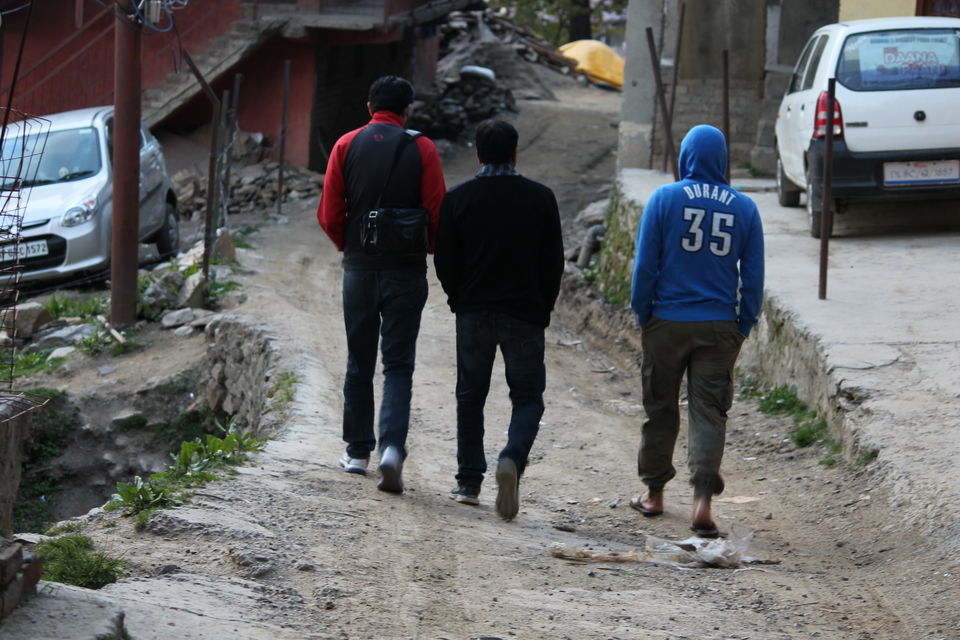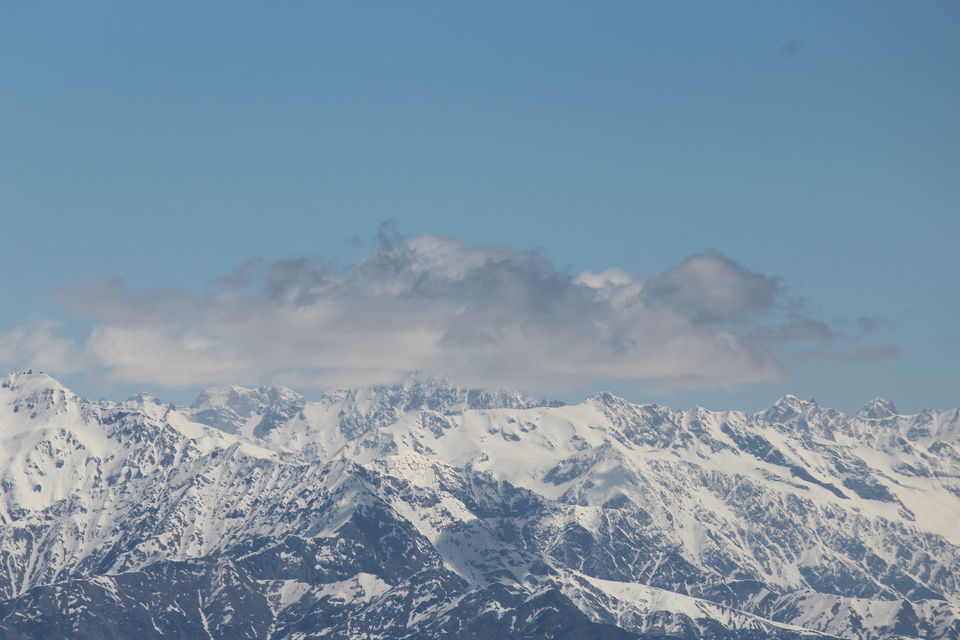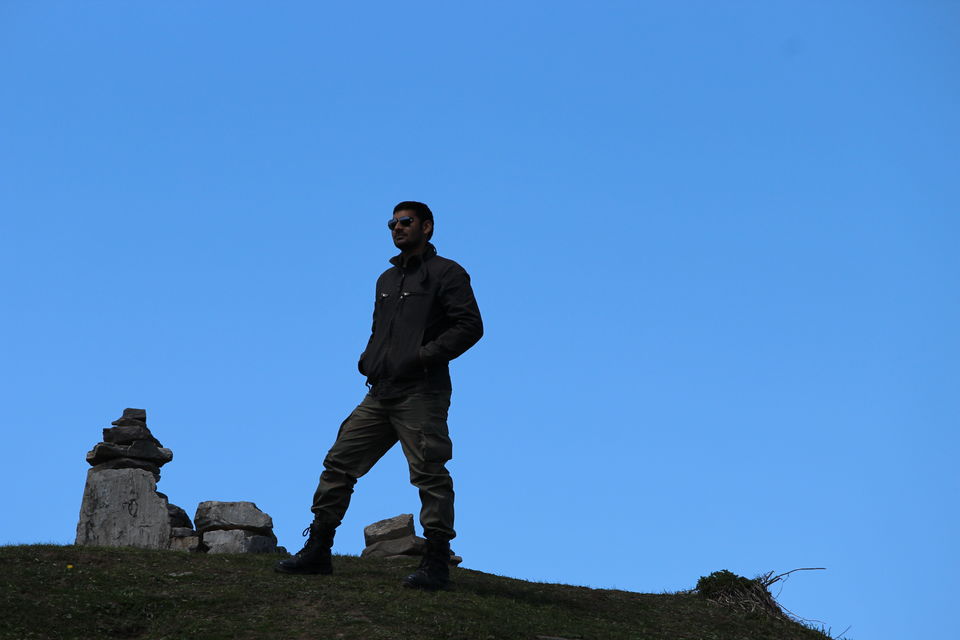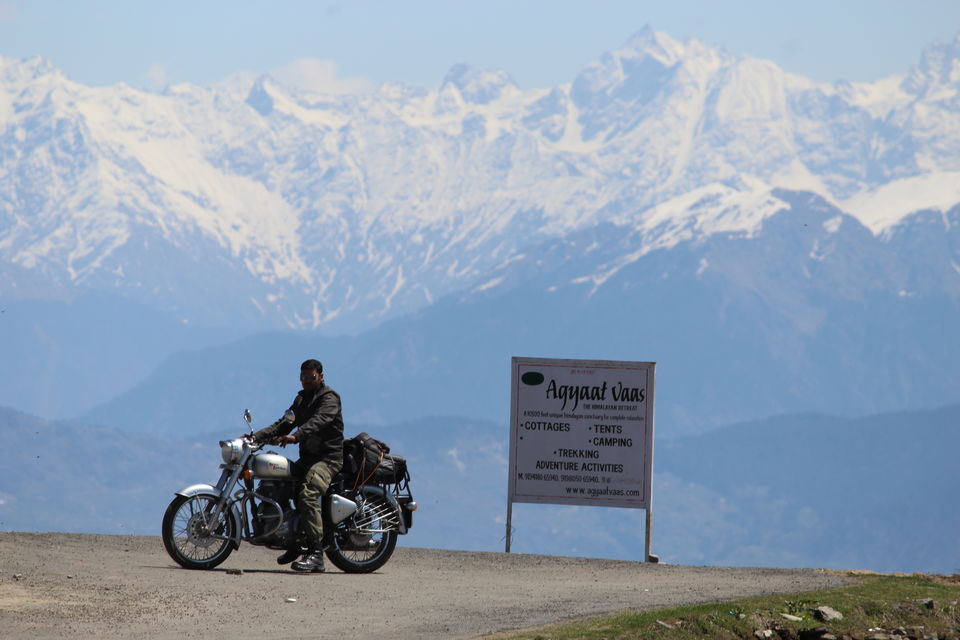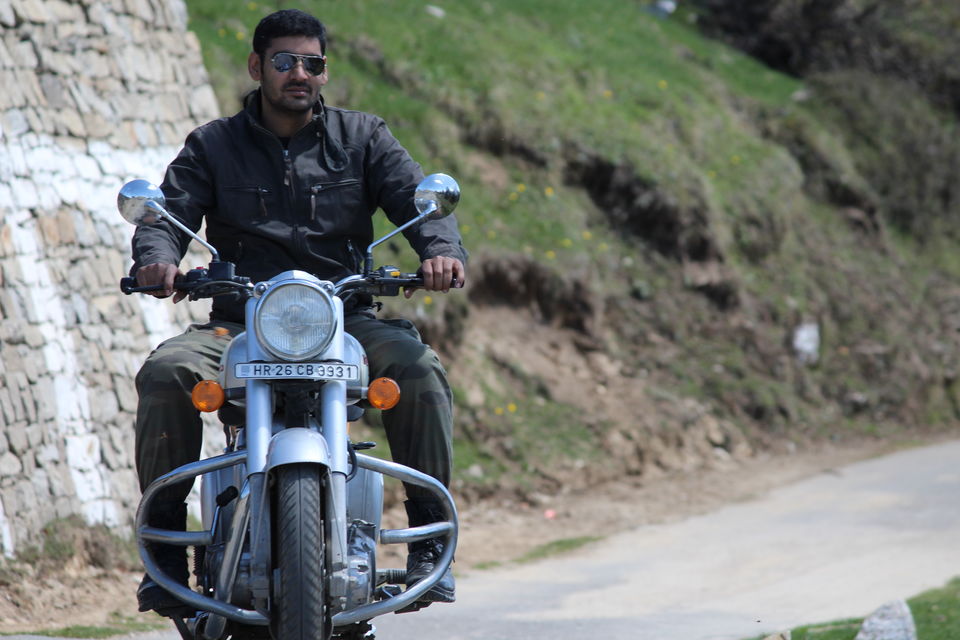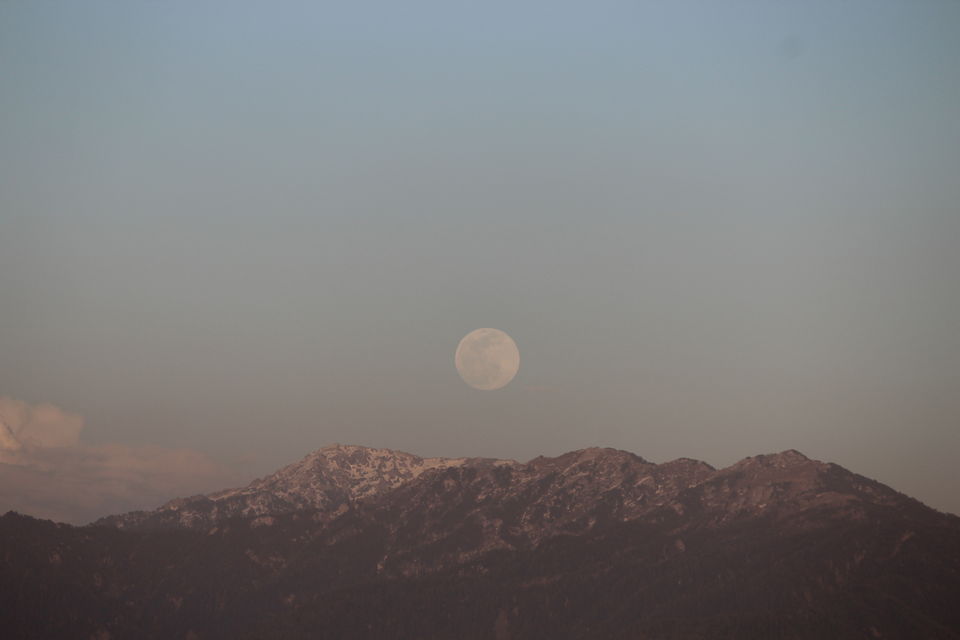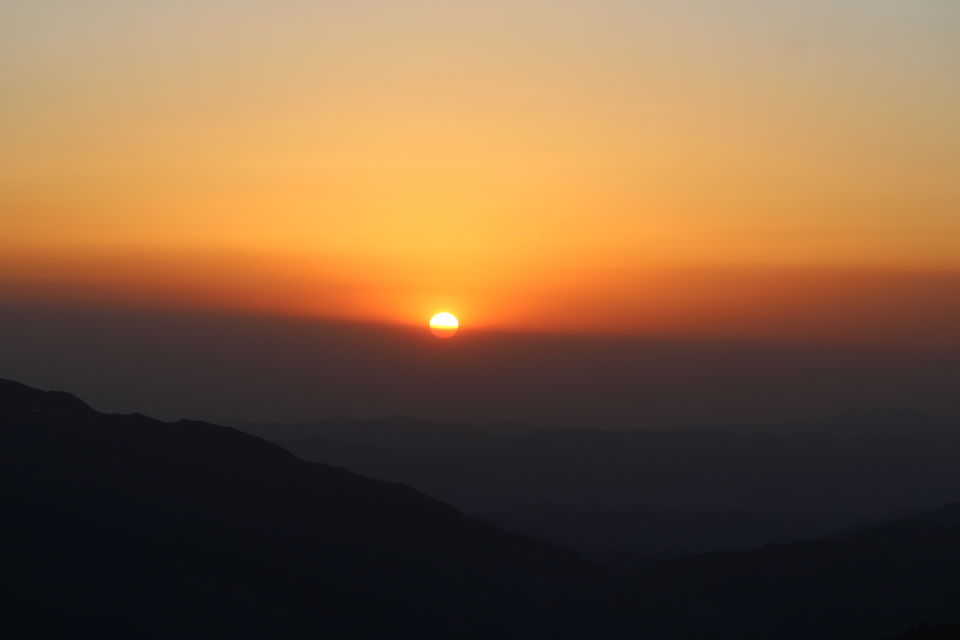 Someone said, "It's not about the destination, it's about the journey", this line fits perfectly fine for this bike trip. Shimla - Kufri is considered to be one of the most common tourist spots for north Indians, but this time we tried to make it slightly unusual. 
I, along with three other friends (Pankaj, Aman and Triloki), decided to take a break from the regular 9 AM to 6 PM routine but we were not able to finalize the place. After few random google searches and suggestions from other travelers, we decided to head towards Narkanda. I along with Aman started the journey, Pankaj and Triloki joined us from Kurukshetra.
Somehow I find riding bike on straight highways as the most boring task but again its a part of our ride. Suddenly, Bike started exploding loud and body started receiving pure oxygen, that means we started climbing, we were crossing Pinjore. In few hours of ride and after few tea-breaks we reached shimla and took a left turn for a small tunnel towards Narkanda. We stopped at green valley view point, clicked some photographs and headed towards the halt of the day i.e. Narkanda. On our way to Narkanda, we witnessed some beautiful valleys and apple harvesting plants. When we reached Narkanda, the toughest part of the job was to find an accommodation. We searched for a while and found a guesthouse near Negi Dhaba (right next to a temple on the main chowk of the town).
Next morning, We had a breakfast at Negi Dhaba and headed towards Hatu Peak (at 11152 Ft). Please, do not underestimate the road towards Hatu Peak, its not at all easy specially when its raining. Almost after a half an hour of ride, we reached Hatu peak and the road ended with such a spectacular view of snow-capped mountains. These is also a devi temple at the peak but unfortunately we could not go inside because the pujari of that temple and locals were having some rituals in which they believe to call devi on human body (Scary???? but true).
After visiting Hatu peak, we headed back to Shimla. We crossed Kufri and drove through the beautifully curved road till Chail. The ride between Kufri and Chail was amazing because of the curvaceous road and shadow of lush green trees on both side of the road. We reached Chail and looked for a guest house. Once we found it, we left to visit highest cricket ground of the world and Kali Temple (Kali Ka Tiba). A suggestion, visiting cricket ground is a waste of time since there was nothing special other than finding such a big flat space on mountain peak. Without spending a minute, we headed towards Kali ka Tiba and found that place worth spending time. The road for Kali ka Tiba was at very sharp inclination and bad in condition. Other than Kali temple, Kali ka Tiba is also famous for a Sunset point view. After sunset it was a time for a long walk through the market of chail, getting some cash from ATM and having Jalebi-Samosa. 
Next day, we left Chail and took a tea-break at Sadhupul. Sadhupul was an unexpected stop with such a beautiful environment, we halted for a long hour and had tea while siting in the chilled water stream. After spending some time at Sadhupul, Dug Dug started again and we headed towards Delhi.
Important Note: 1) Make an advance booking for stay in narkanda specially if you are traveling with family. 2) The road towards Hatu peak is not advisable for SUVs with untrained drivers. (Locals are expert and they drive it till the top). 3) Chail Palace is worth watching.