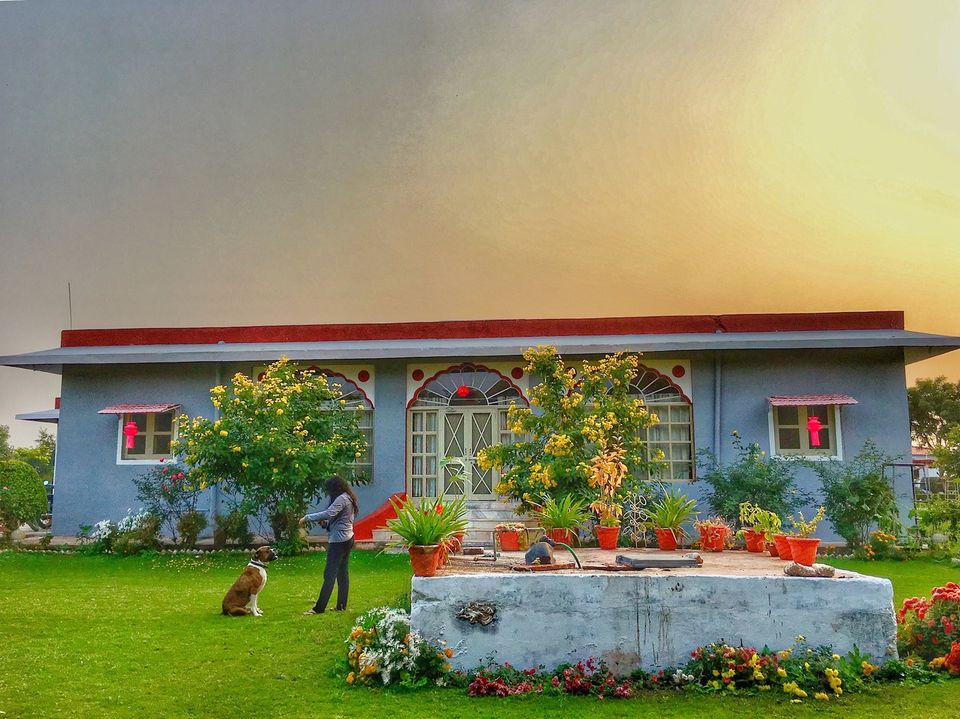 We are the restless souls and we strongly believe what you do on the first day of the new year, you do that the entire year. What better way to kickstart your year with something that you love the most? Bike ride is the first thing that comes to our mind when we think of celebrating the special days.
For the new year celebrations, this time we chose Bundi as our destination. Our heartfelt thanks to StayOnSkill team that knows when we keep craving for. They put a cherry on the cake to make our rides special. Our new year (2018) ride was special for not one or two but miscellaneous reasons.
Every ride is a way to experience something new, meet new people and bring back home some really fond memories. We stayed at AmourCasa for 2 nights and 3 days with one of the most loving families we have met till date.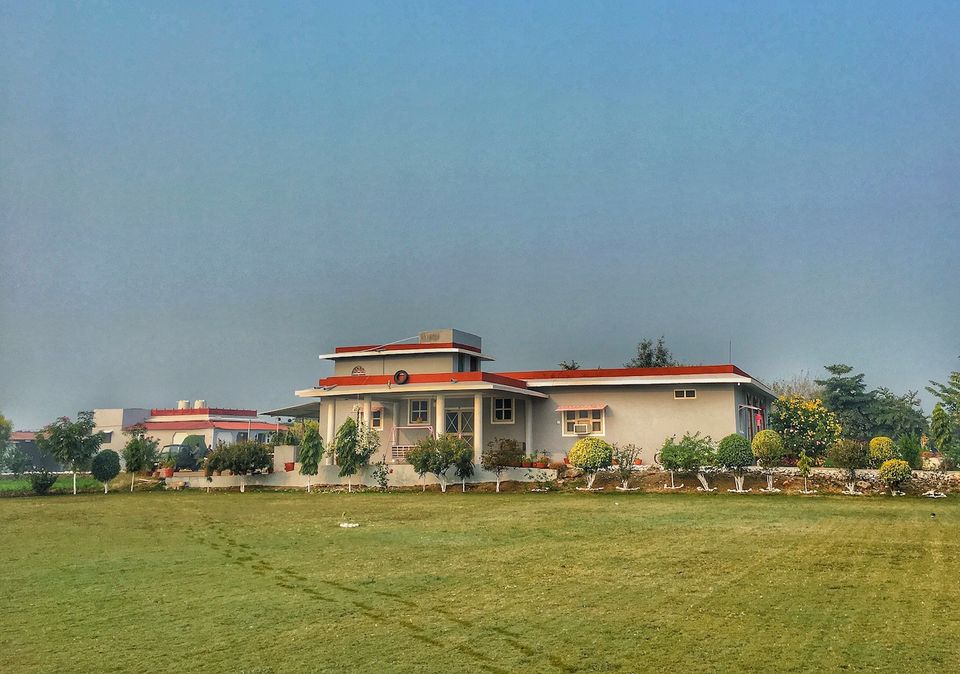 Initially, we were in talks with Aprajita only, but when we were back home, we made a special bond with the family. It is like the 'home away from home'. Want to know more about the property, family and what our New Year Ride was like? Hit a jump and read on!
Meet the Family
Before we jump into the details of the property and we start sharing our experience with you all about our stay and New Year eve at AmourCasa, we would love to introduce y'all with the family.
Datta: The Dashing Hunk and Gem of a Person
Loves motorcycles and jeeps. His love for plants and animals is clearly visible as you can see the beautiful garden with innumerable plants here and there, dogs, cows, goats and what not. He is so close to nature.
Jija sa: Elegance Personified
She is such soft-hearted and warm person who is easy to gel with. We felt a quick connection with her and Yogesh addressed her as Jija sa which means elder sister. Not to forget, she cooks really, really, really, good. We were lucky to taste some of the super yummy delicacies made by her.
Aparajita: Sweetheart
I call her sweetheart as she is a person with a heart of gold. She is a sweet, caring, strong-headed and chilled-out girl.
Devangna : Sporty and Bubbly Young Girl
I call her sporty as she is much into sports. She is a wonderful basketball player. We were stunned to see the medals and trophies that she has been felicitated with.
Simba and Bliss
Two lovely dogs you will fall in love with.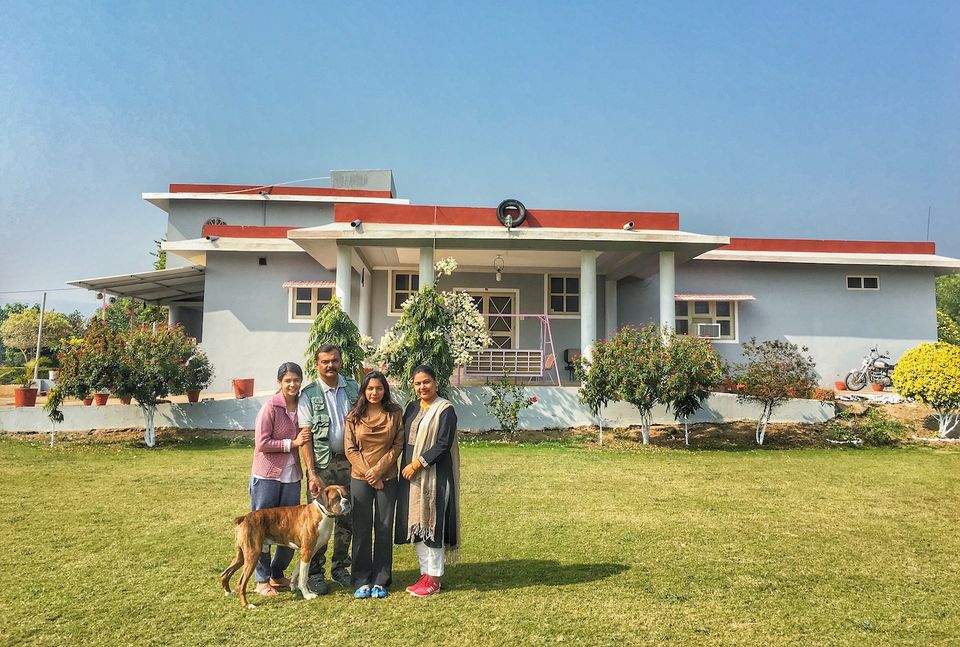 First Impressions
AmourCasa is not in Bundi town, but 12 kms away from it. To be precise, it is in village Gudha Nathavathan. Don't get disappointed with (off) road that leads to AmourCasa. It will soon be metalled.
AmourCasa Homestay is tucked between beautiful mustard farms and the Aravali Range on the backside. It is a huge property with a big garden in front of the bungalow which is hard to find in the city homes.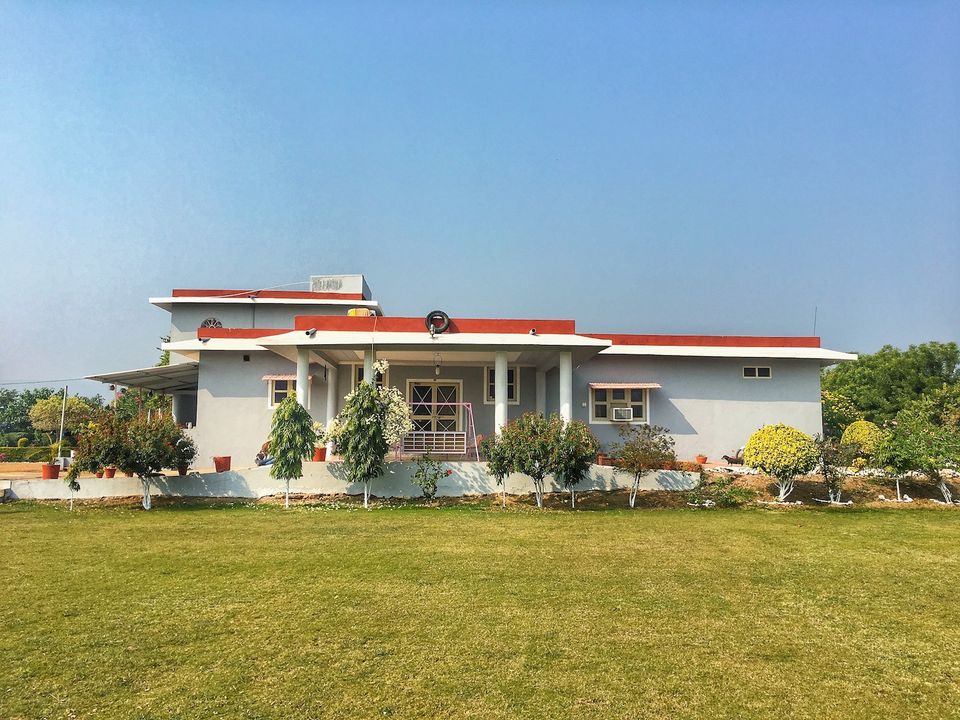 We reached around 1 PM and were welcomed by the whole family. Thereafter, we had a long chit-chat session that started right away and we made some plans to visit nearby places.
What Did We Do At AmourCasa?
Staying in Amour Casa is all about the experience. You have nothing much to do here and that's the beauty of the place. It's a perfect place to take a break from the routine, relax and rejuvenate yourself. If you are fed up of your monotonous city life with all the chi-chi po-po, trust us, this is the place for you!
During our stay at AmourCasa we did offroading, visited one of the oldest temples around, explored historic and pre-historic rock paintings.
Off-Road Village Ride
After long chit-chat sessions and sumptuous lunch with the family, we went for a village ride with Datta and Aprajita. You all know how much we love off-roading and it was like heaven for us. We encountered village people who were pretty excited to see us and we felt so good talking to them.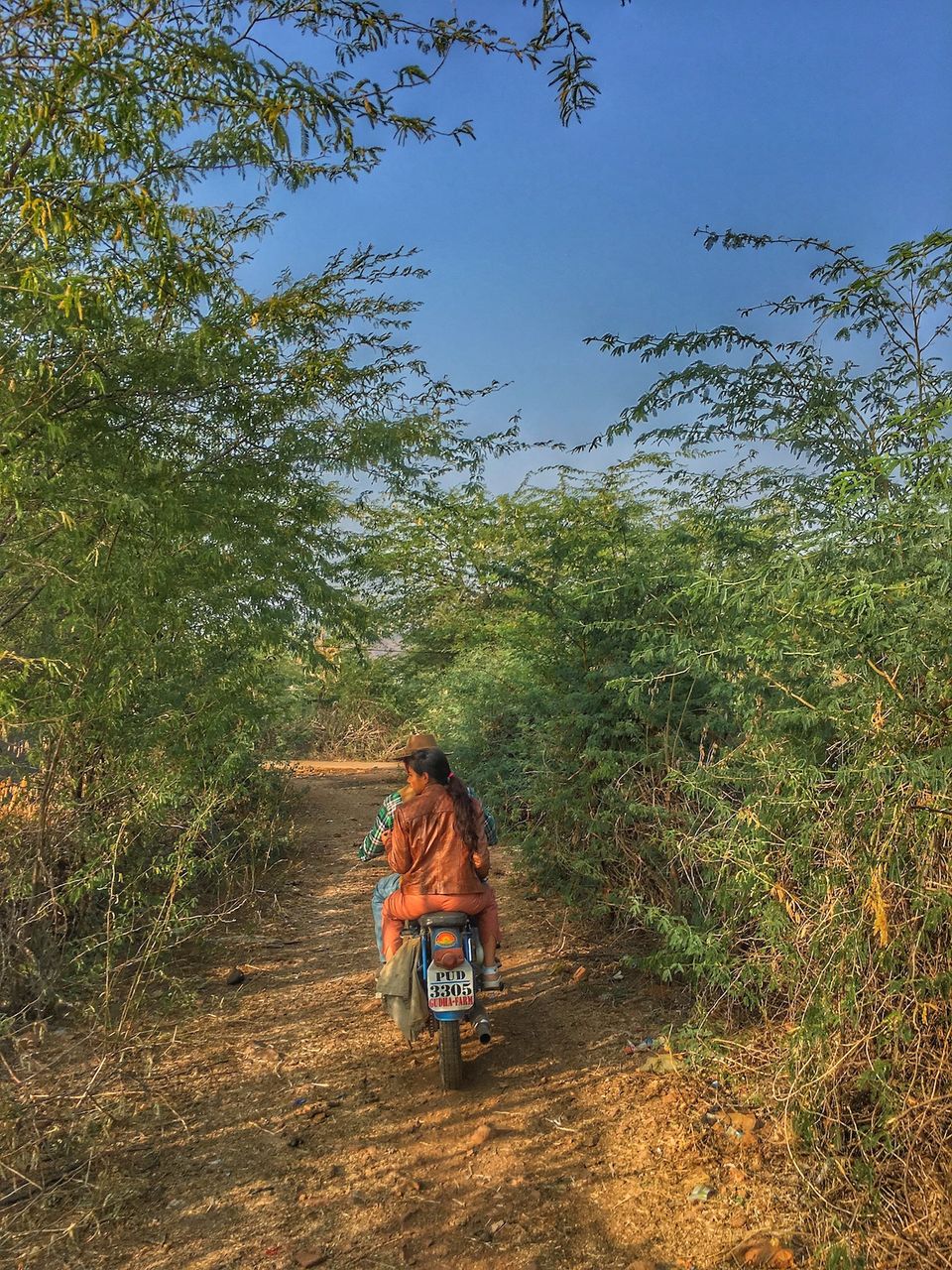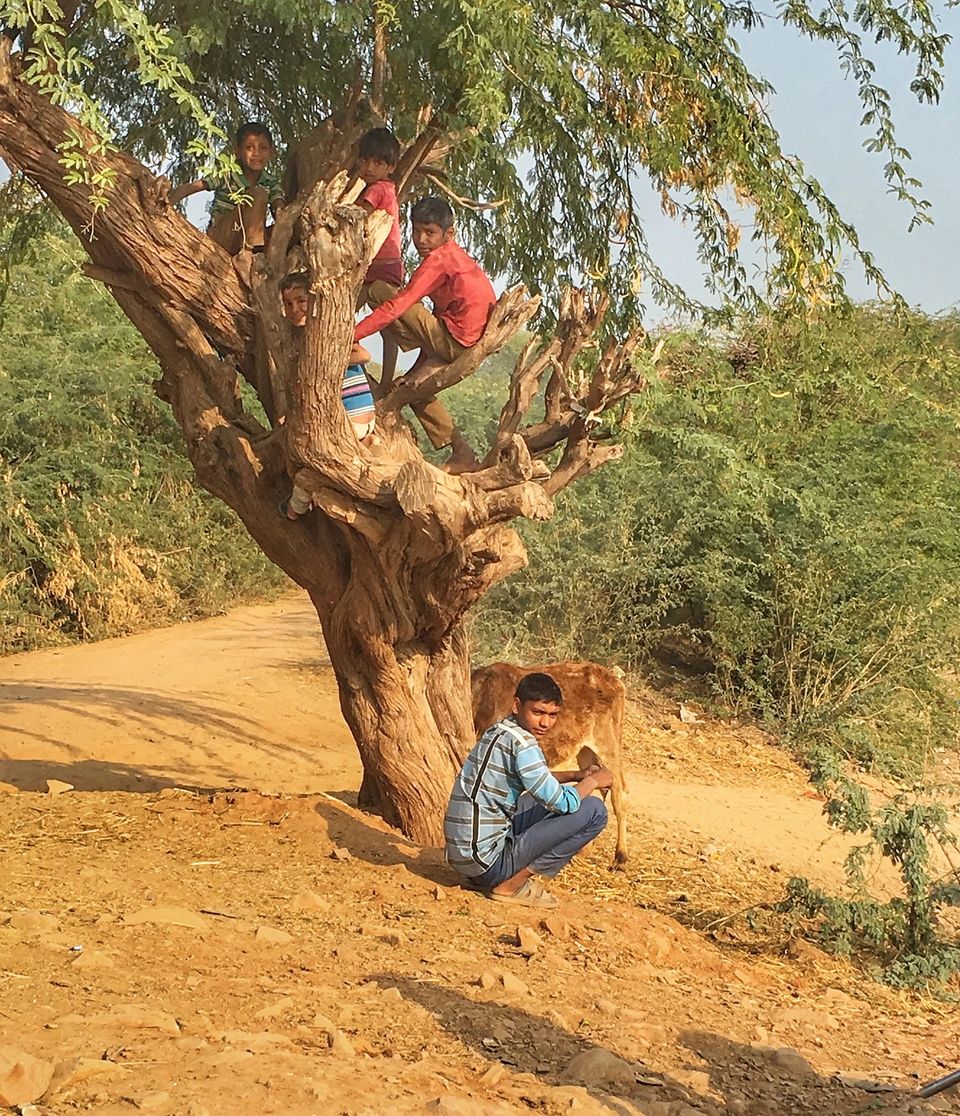 Visited 300-400 Old Temple
We went to a 400 year old Shiva temple and explored a ruined Haveli near it. It was tucked in the lapse of Aravali range and looked serene and beautiful.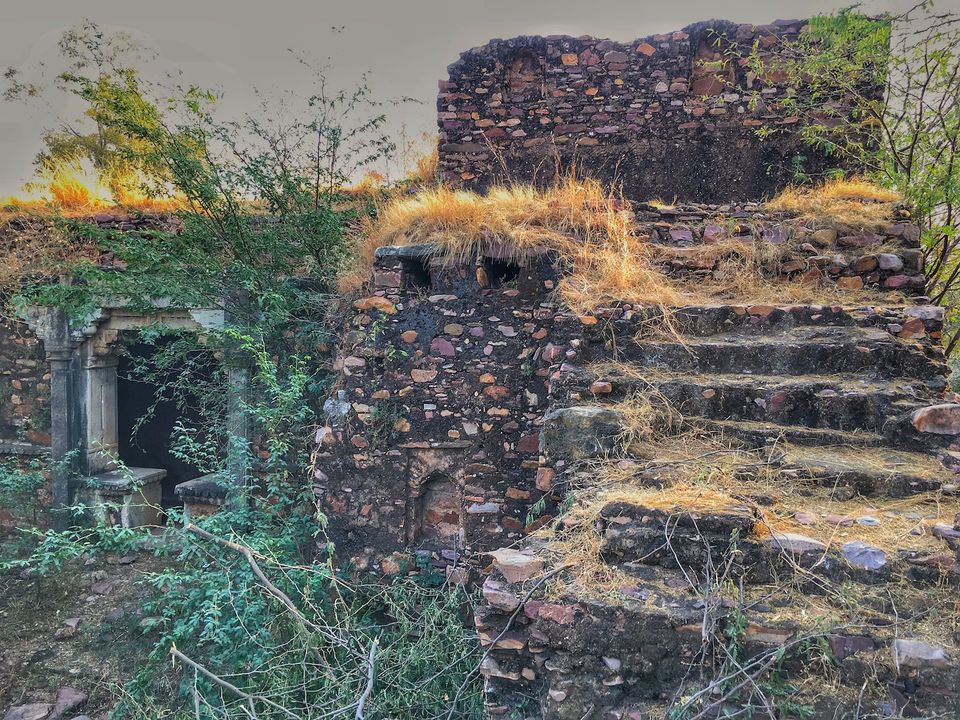 Walk In The Farms
We went out for a walk to meet another wonderful member of AmourCasa. His name is Bolt. There, we not only met Bolt but we met many goats and other animals too. We had a fun encounter with a cool goat that was responding by shaking its head. All those of you who have checked our stories on Instagram surely know what we are talking about.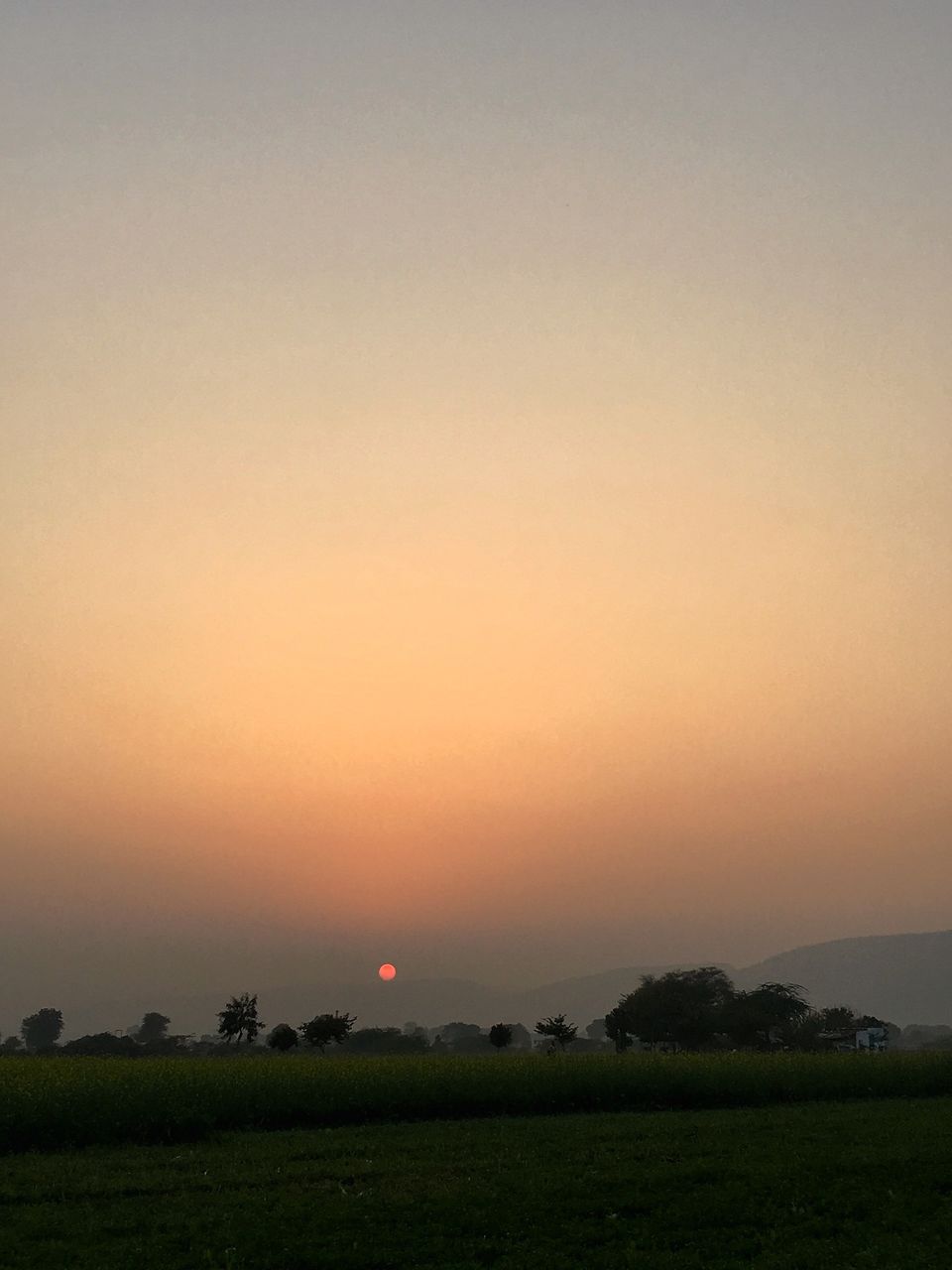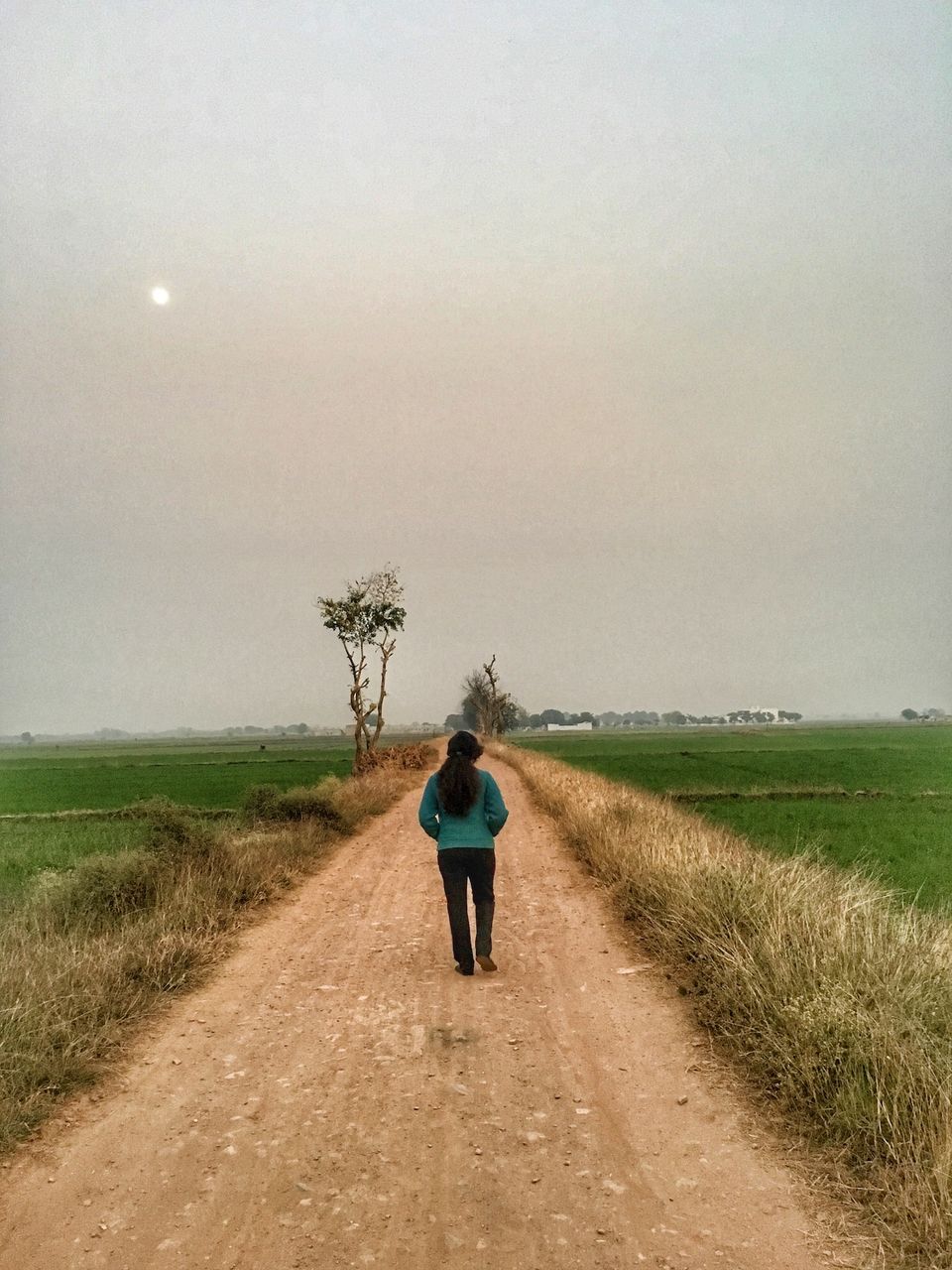 Trust us, we enjoyed playing with the goats, talking to people over there who share little stories about how the animals behave and what all nuisance they create.
A goat's kid (just 15 days old) stole our heart and was amazingly cute. It was literally hopping from one place to another in excitement.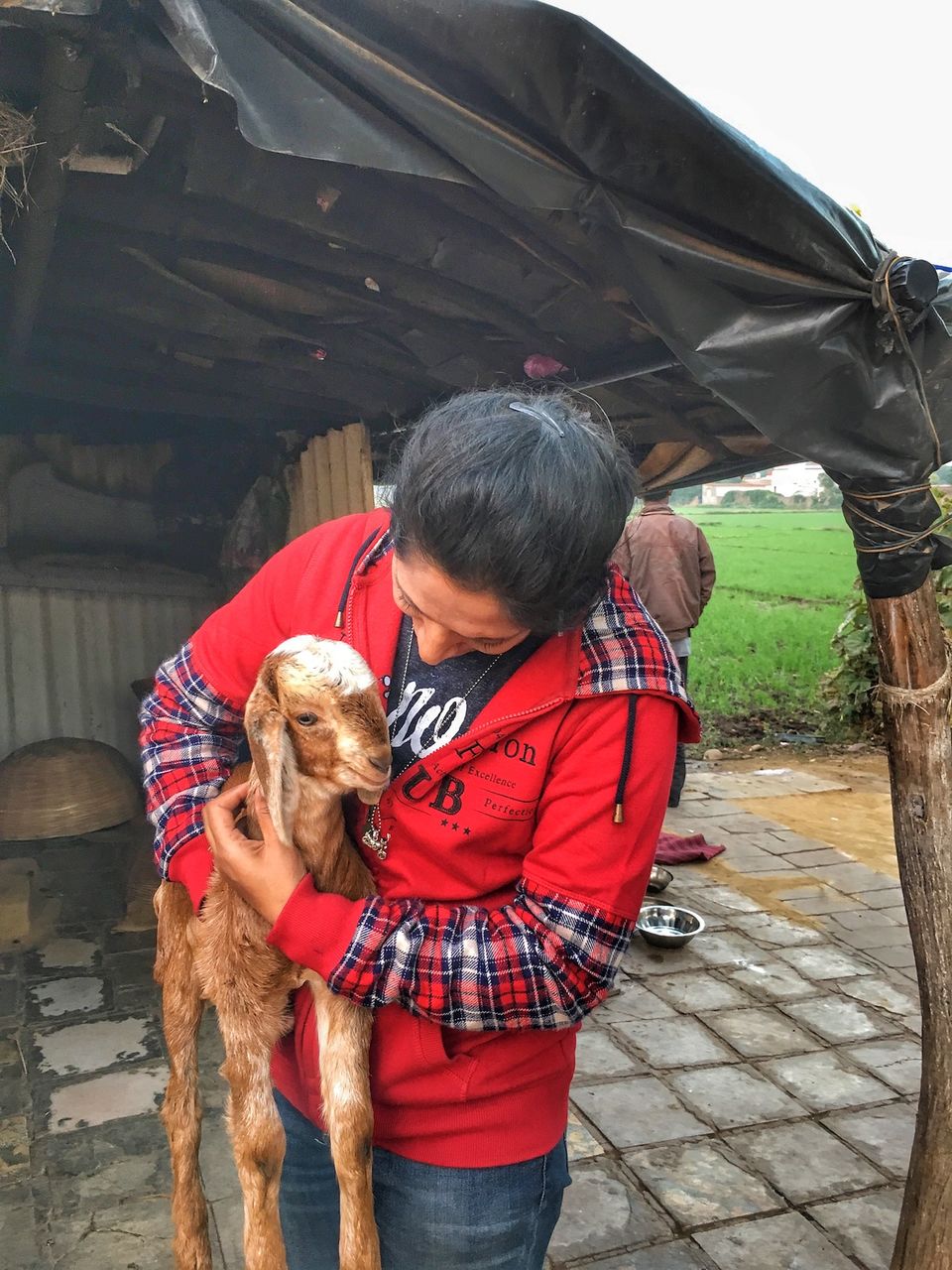 Another goat that initially didn't pay us much attention started responding when we came closer and was shaking its head each time we were asking anything.
This experience, I tell you no luxury hotel in big cities and metros can give you.
Open Cooking in A Tapri
So, they have a Tapri which is basically teen shade where you can sit, do bakar, cook in open, barbeque, read books. Infact, it's a small sit out corner amidst nature with birds chirping. We had our favorite drinks with tasty snacks there while listening to folk music and exchanged our travel and other life stories.
Explored Pre-historic Cave Paintings
Next day, we went to explore pre-historic cave paintings. Guess what, we did research about it before we went there and Aparajita arranged everything. We assure to write a detailed post about our experience of exploring pre-historic cave paintings and countryside which you will love for sure.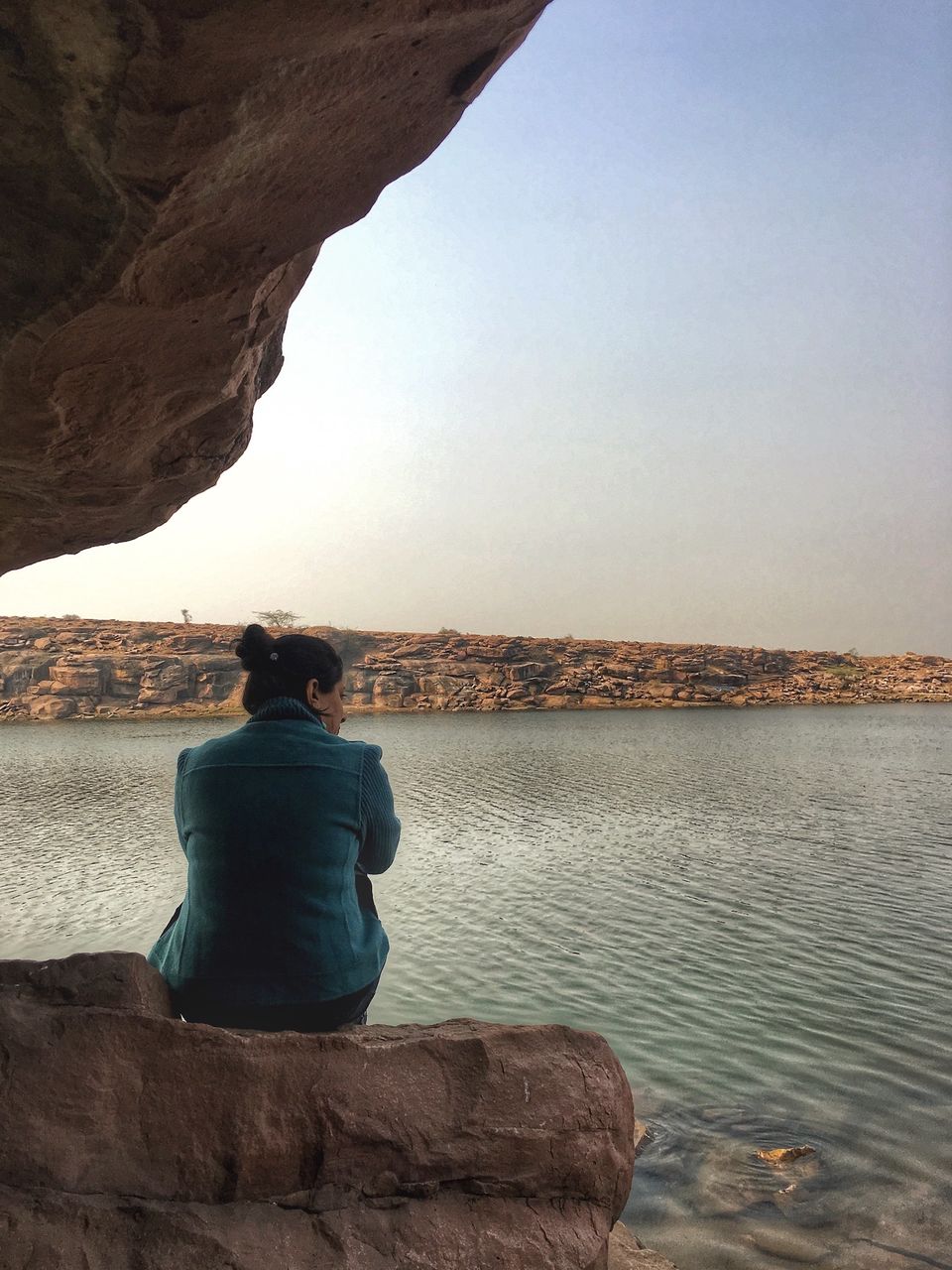 New Year Eve Party
Finally came the much awaited part of the trip. Yes, New Year Party. Frankly speaking, the day couldn't end in any way better than the New Year party that was superbly arranged.
So, they arranged the new year party in the lawn at the back side of the Bungalow. They decorated the area with beautiful lights with born fire and comfortable seating around for everybody to enjoy.
Aparajita's cousins and other family members came for the party. More the merrier, we were so happy to see them all and meet them. Trust us, it took us a few minutes to gel with them and they made us feel so comfortable that we felt like part of their family member.
To this I would like to add.
The best part about travelling is that you not only just go somewhere and come back. In fact, you meet so many people, some become part of your life forever and you add innumerable fond memories to your life. AmourCasa family is one such family that will make its way in your heart to stay there forever.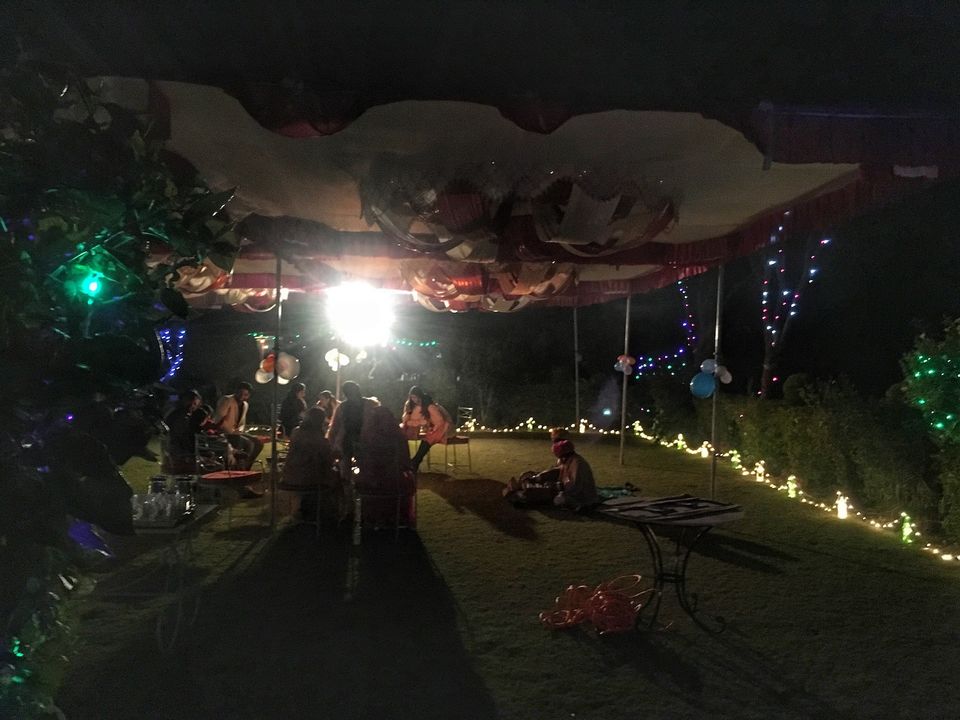 Coming back to the party, there was a live music session where local artists played Rajasthani folk music that was soothing to ears. We played some fun games and everyone had a good dose of laughter while playing these games. Loved it.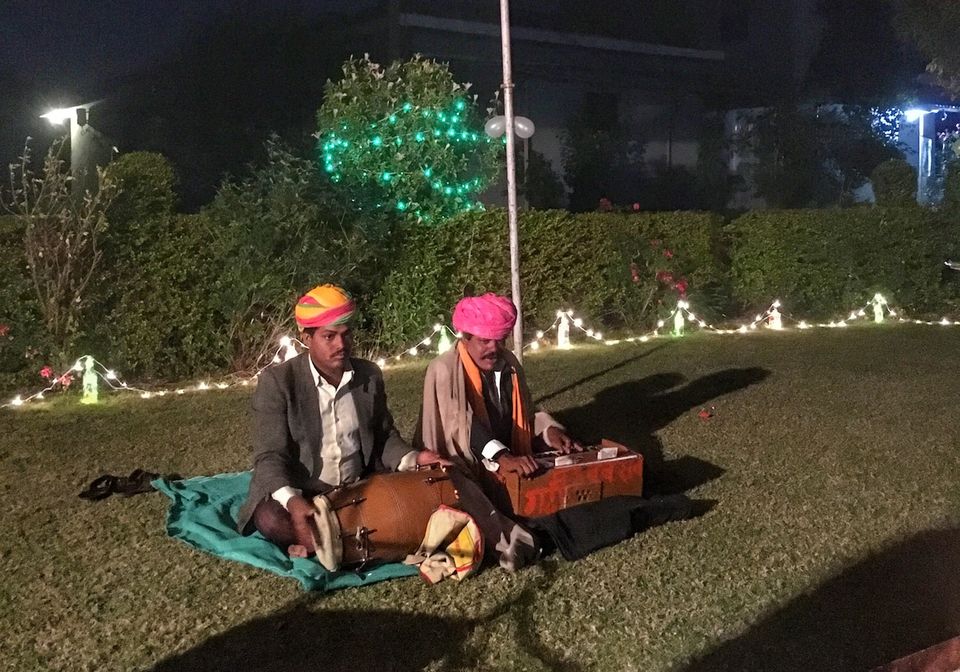 Not to forget, we were both in the winning team of tug of war. Thanks to Datta. We won this game because of him as he tied the rope to the pole. Smart and cool!
Not to forget, the home cooked food was super yummy.
Then started the countdown. We danced till our watches ticked 12:00 AM and we heartily wished everyone Happy New Year.
And this is how, we celebrated our New year's eve with a loving and warm-hearted family.
A Bit More About The Property
Pardon us for talking in length about sharing our experience at AmourCasa and about New Year eve celebrations. We almost forgot to tell you more about the property. As loving and beautiful the family, so is the property.
As mentioned, AmourCasa is located far away from the hustle bustle of the city. The moment you enter the gates, you will experience the calmness and enjoy the chirping of birds that we don't get to hear in cities nowadays. You can literally hear cocks crowing, which we get to listen only in alarm clocks. I actually mistook it for alarm on my cell phone.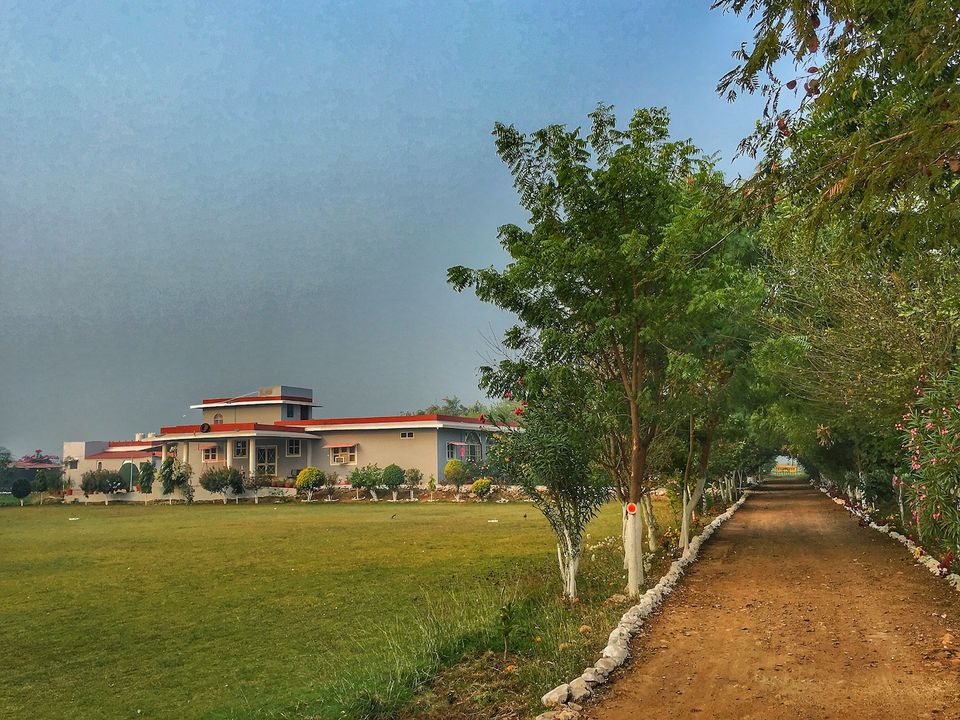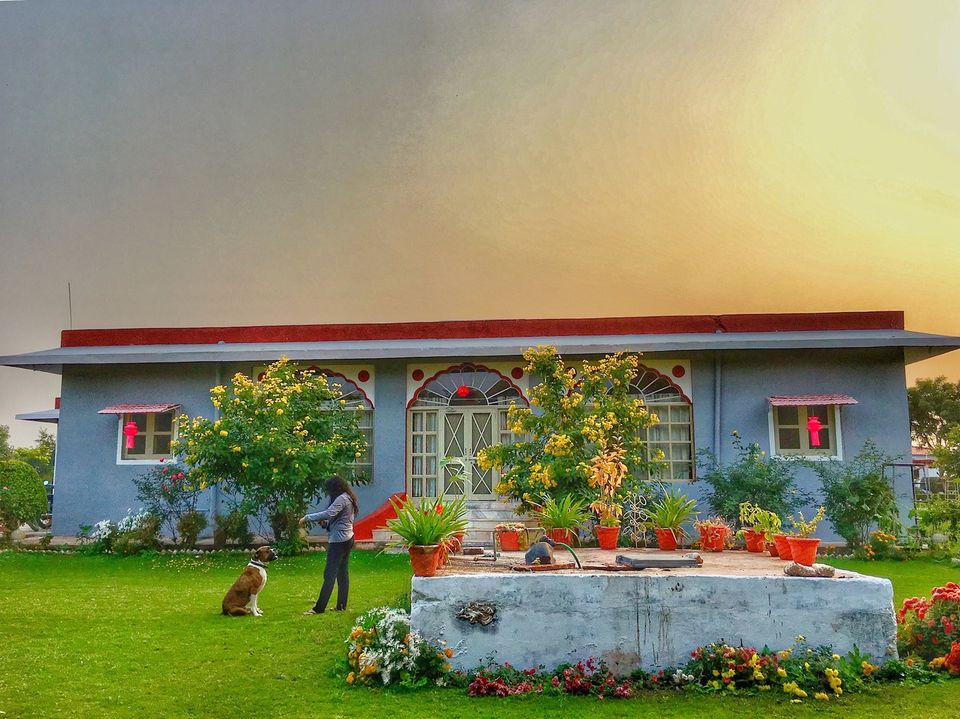 There is a big garden in front of the bungalow with big trees and colourful flowers everywhere. You can play badminton, cricket or a game of your choice.
There are 4 rooms out of which 3 are available for guests. All the rooms are spacious and the decor is kept simple and is tastefully done.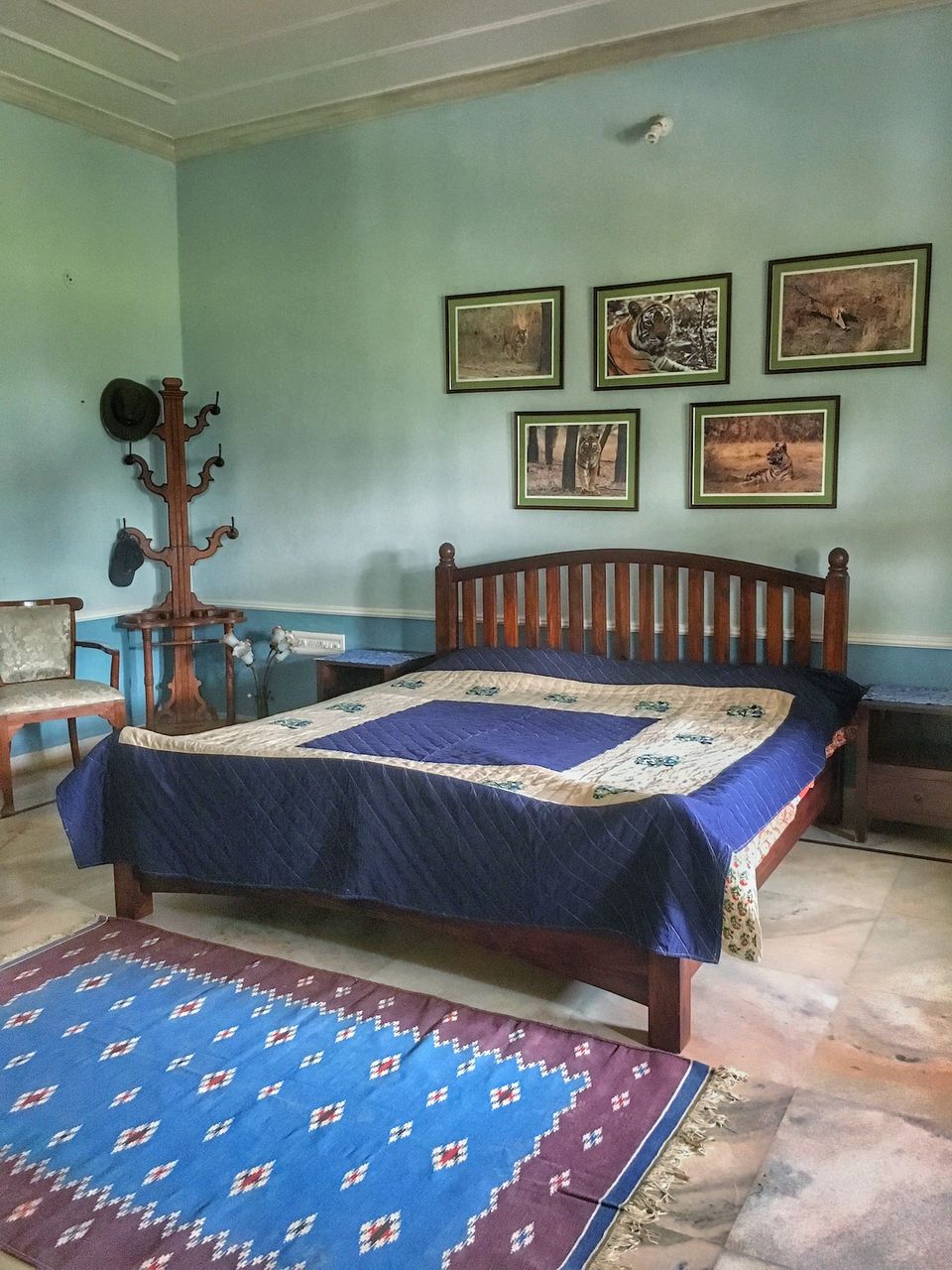 The colours used in all the rooms are soothing to the eyes. Whichever room, you choose, you are sure to love it. You can avail the facilities and relish good home-cooked food.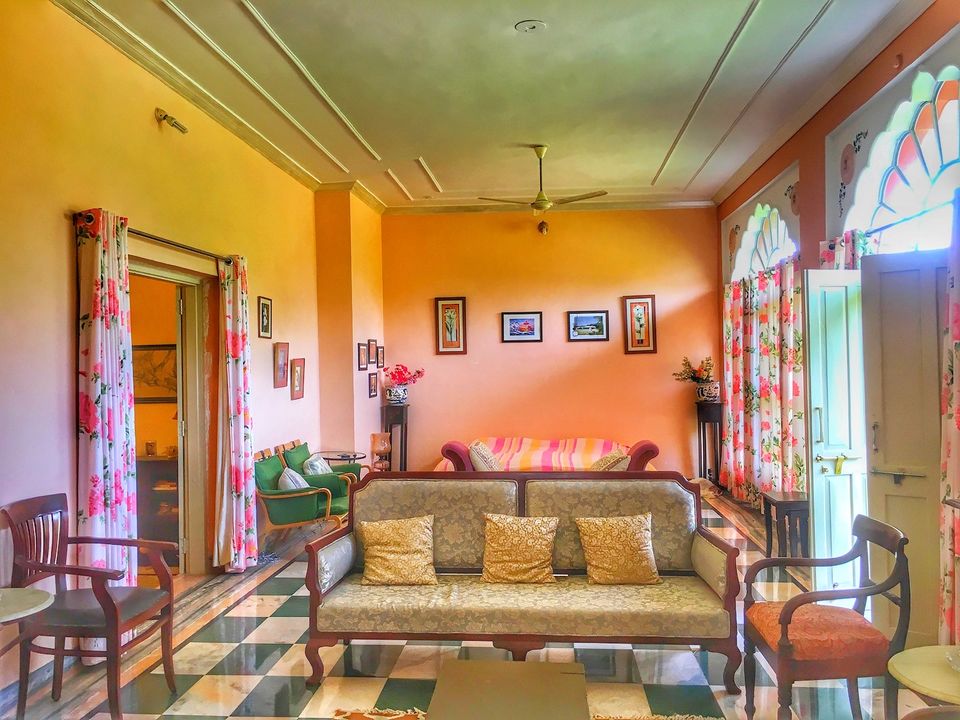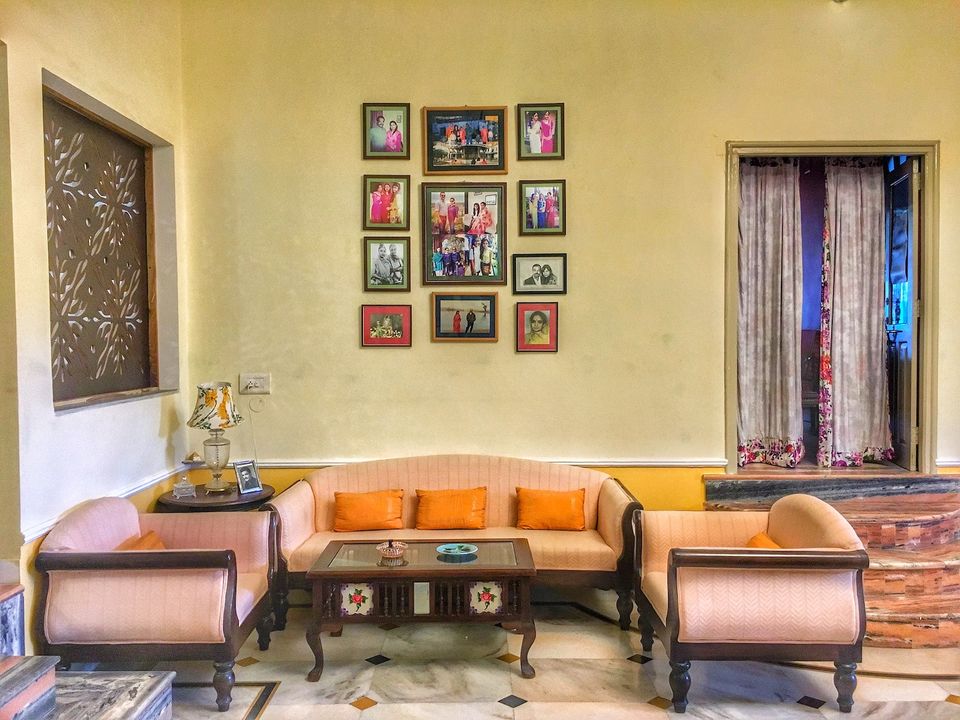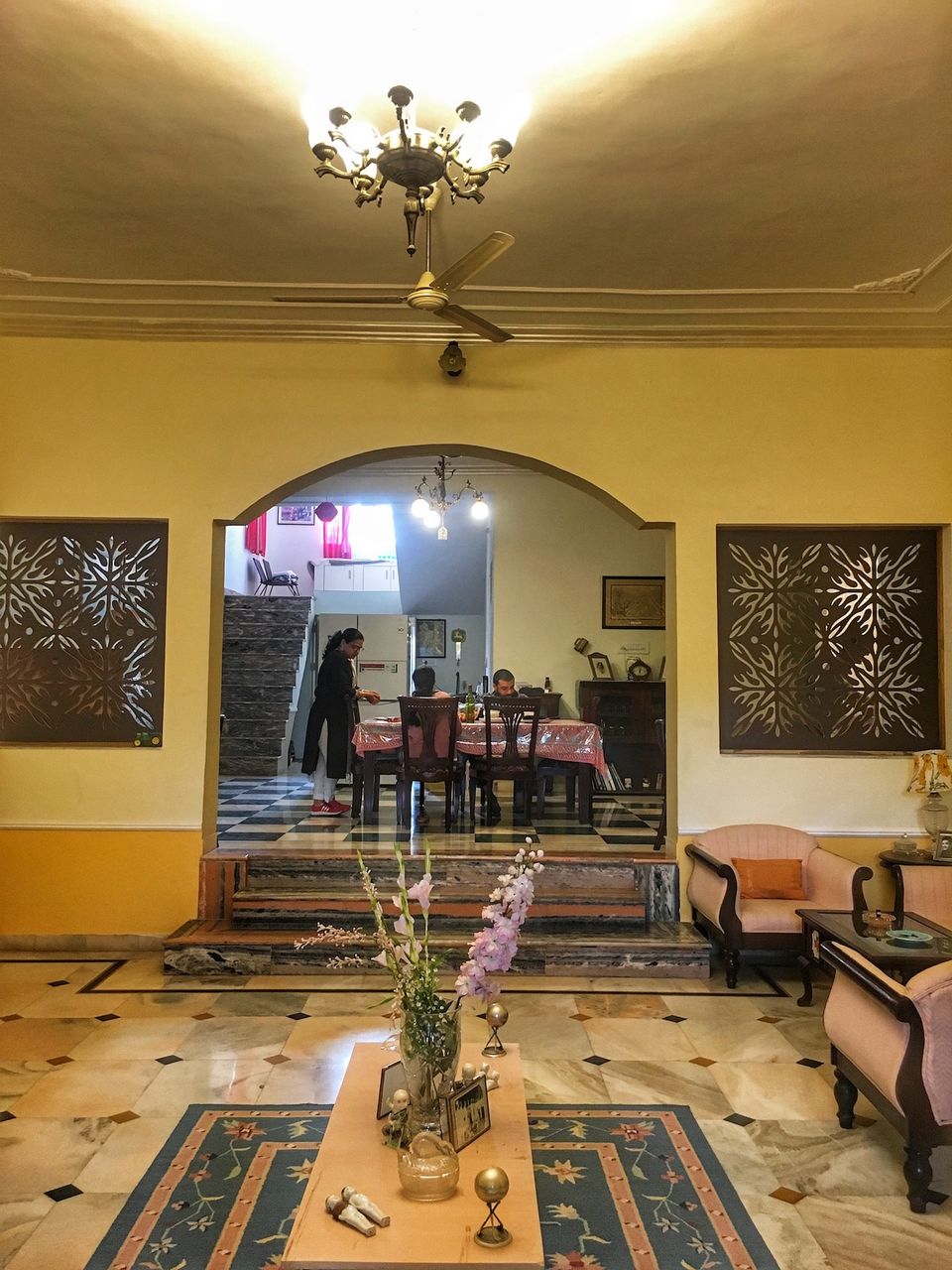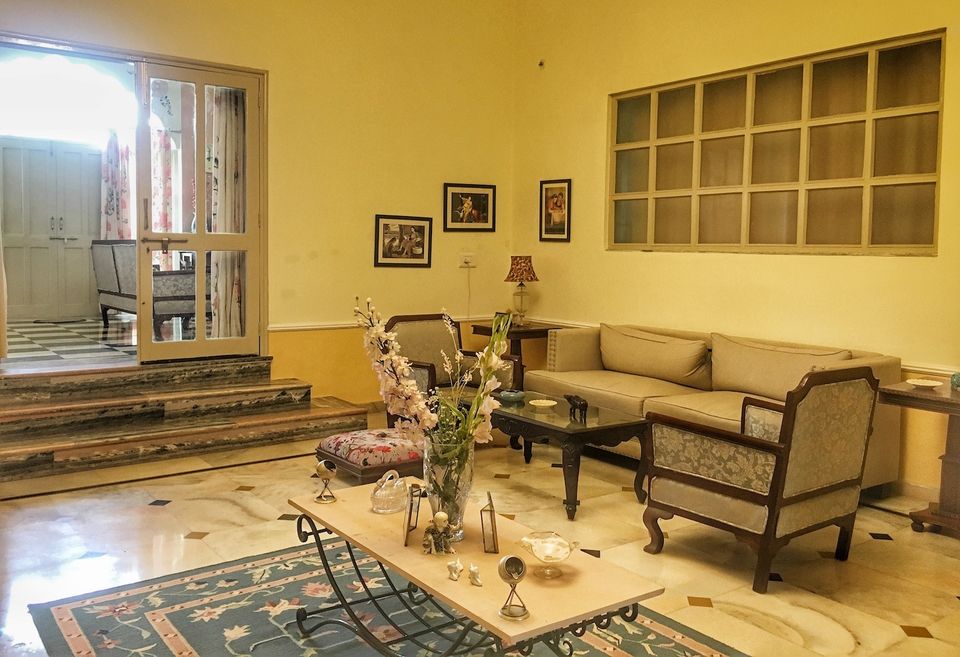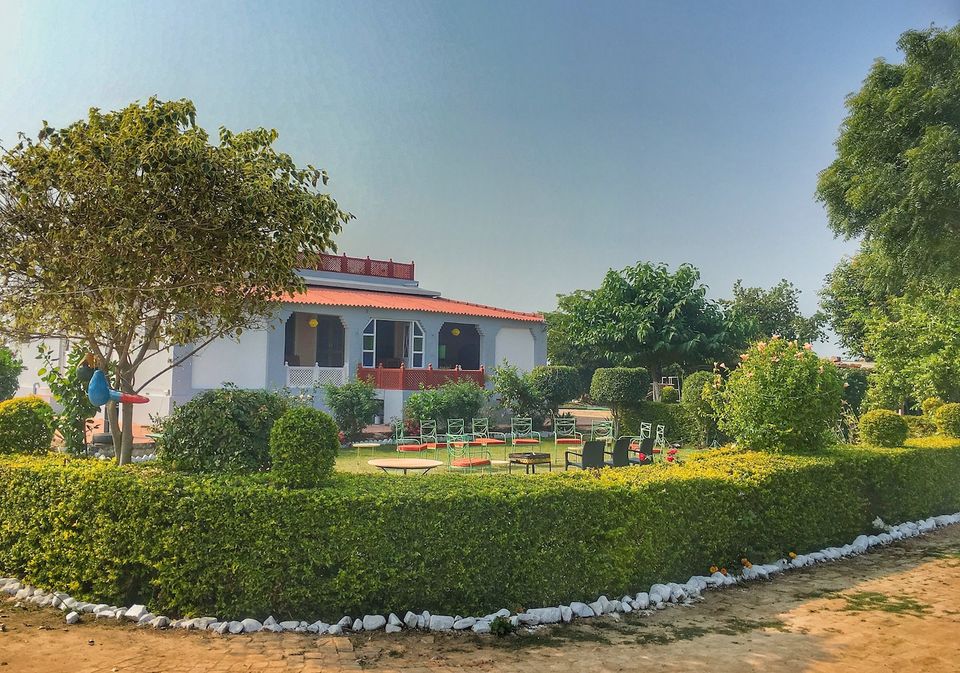 Food
Food is their forte, everything they prepare comes from their farm grown organically way. So, for anything to satisfy your taste buds, you don't have to compromise on the health.
If you are there, make sure to ask Jija sa to cook Khichda for you. Don't know what is it? Well, keep guessing till you are there and you have it.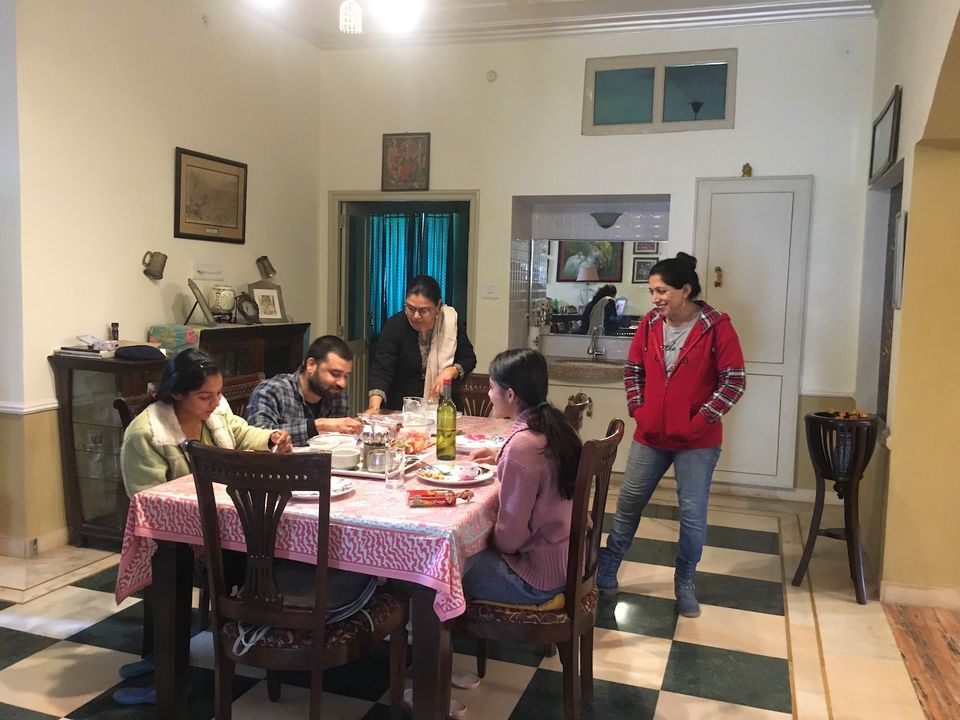 Book AmourCasa on AirBNB Book AmourCasa on Agoda Book AmourCasa on Booking.com
Firstly, I would say, really loved being with such a warm-hearted family. Then the best home-cooked food (all cooked by Jijasa); loved each and everything cooked by her to the core. Adding to it, you get to live a village life amidst nature and everything that we miss in cities.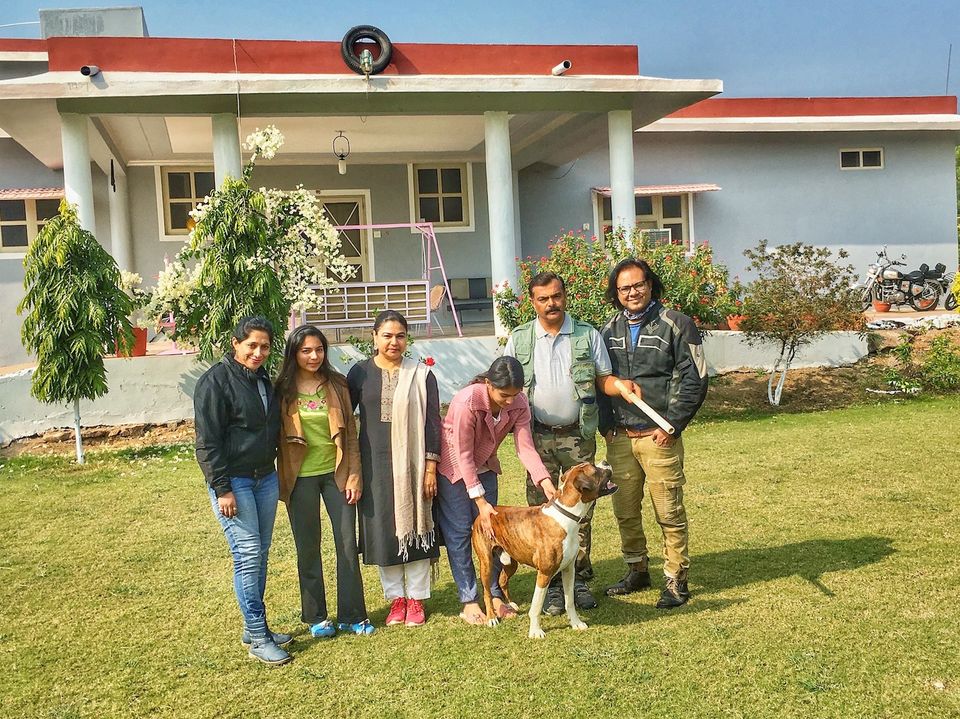 Trust me, you will regret taking out less days out of your schedule if you do so. So, plan a trip for more than 2-3 days and stay at AmourCasa to experience the beauty of village life. We assure, you'll bring back memories that you'll cherish forever.