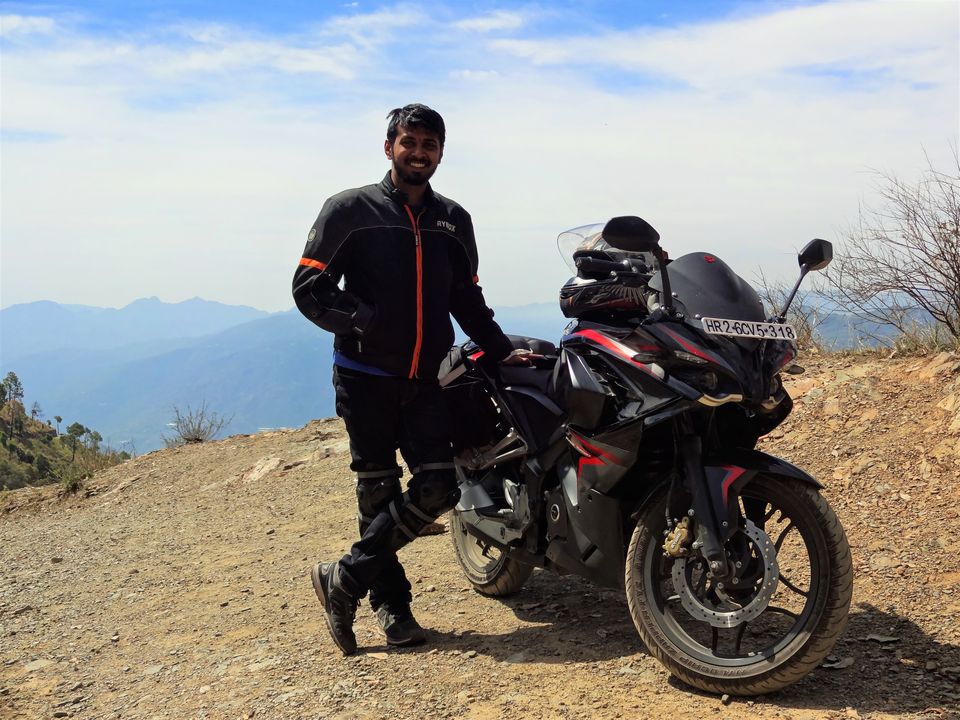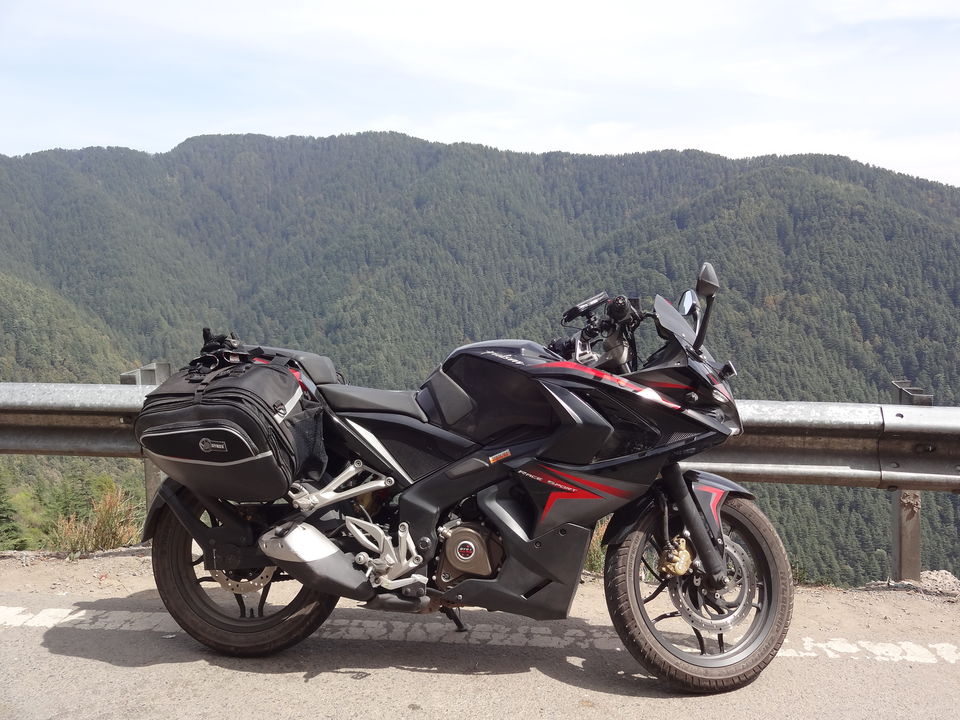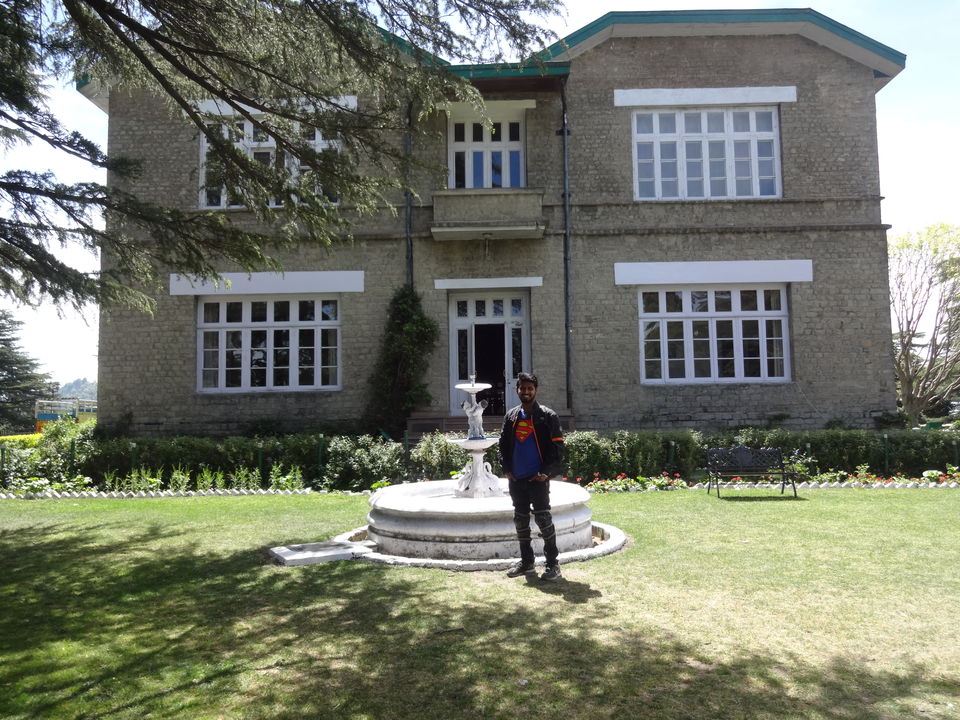 Before we start come along with me on all my journeys here https://www.instagram.com/touringdiaries/
12th April'16 - This was the date, I had waited for, since the time I purchased my bike(Bajaj Pulsar RS200) to go on a long ride. It was obvious, it was my first ride so it involved a lot of planning and preparations. I made a list of all essential things, tools, everything and I was ready to ride on. As per my plan, I had four days; in those four days I had to cover Chandigarh, Kasauli, Shimla, Kufri and Chail. The more I discussed my plan with people, the more they were curious to know how am I going to ride a bike for approximately 900 kms that too alone(though with a pillion). But, you know that feel "When you want to do it, no one can stop you from doing it", Right? , this was the fact that kept me motivated throughout my ride. People gave me suggestions to get car, they said it'd be more safe but I wasn't able to explain them the feel you actually get while riding a motorcycle. It seems so easy to explain it now after the ride, so here it is
"Have you ever driven in a convertible? Do you remember that feeling you had of the top being down? The wind in your hair? Well, imagine that times TEN. That's what it's like on a bike."
We started at dawn, 05:30 hrs sharp, it was dark and the the sky was getting lit up with the very first sun-rays. As soon as we covered the first 100 meters, we had problems with the saddle bags, the pillion was struggling as with the bags there wasn't any room left for the pillion to keep feet on the footrests. We took our first stop, minutes after we started, it took me 45 minutes to adjust the bags again. Though the sun was still at the horizon it was hot, here in Gurgaon, I could feel the sweat inside my heavy jacket. It was 06:15 hrs and we were ready to go, as soon as we took NH8, we were cruising. The view was magical, sky was still dark with hint of Sun rising up from the horizon, long wide roads, cool breeze flowing through my jacket, the cool breeze flowing through my helmet and kissing my cheeks. I was already getting high after such a wonderful start of the trip. The feel of going on the first solo ride was just amazing, we left Delhi, took NH1 and reached Murthal. It was our first stop(didn't consider changing bags as a stop), 70 kms done, we were all pumped up. The ride was good so far, though we had some trouble finding route on google maps but as soon as we left Delhi, it was all clear.(yeah, I know we were on highway :P ).
TIP : If you stop at Murthal, have saddle bags and don't have locks, don't worry about it, just ask the guards to keep an eye on your luggage and they will very politely answer you "Kuch nahi hoga sahab, hamara yahi kaam hai ! aap jao aaram se khana khao !"
The bike felt good, it was for the first time I was riding a bike on a longer route and with every km I covered on it, it gave me more confidence to push the throttle a little harder. It was amazingly stable with those two heavy saddle bags(Rynox Nomad V2.0) at the back the bike was easily doing 130+. In the parking lot, we met a couple who were also solo riding to Shimla on their Royal Enfield. They were leaving so, we gave them a thumbs up, to which they stopped and asked where we were headed to. We told them our plan so did they, we wished each other luck and they left. I still remember the number plate on the bike, it read "GJ10 ", DAMN! People are enthusiasts, they have been travelling from Gujrat to Shimla. It's always a great feel to meet riders on your way, it gives you a sense of longing, affection towards the biking group.
The next major stop we took was at Karna Lake, Karnal. We had coffee, relaxed, clicked pictures and left. As we were about to leave, a group of people stood across our bike and they all had the one common question," how does it feel to ride a bike for such a long distance " , they were so excited to know about us, our journey , our experience. It is indeed one of the best thing you experience while going on a bike ride 'the way people talk to you'. They are anxious enough to ask , you excited enough to answer and as you recite your story they love to listen more and more.
TIP: Karna Lake is a nice place to take a stop, it has a small lake, cafes and rest rooms.
The next stop we took was at Ambala, got tank filled up and left. We reached Zirakpur in no time, and yes it was the time I started feeling elated, our first day ride was about to end. The road seemed so nice and wide, surrounded by yellow and red trees on both sides and the cool breeze. Yes you guessed it right, we were in Chandigarh, reached there at 11:30 hrs. We quickly headed towards our hotel, checked in and took some rest. In the evening, We went to the famous Rock Garden, Sukhna Lake and Sector 17, then we had dinner , came back early and slept early.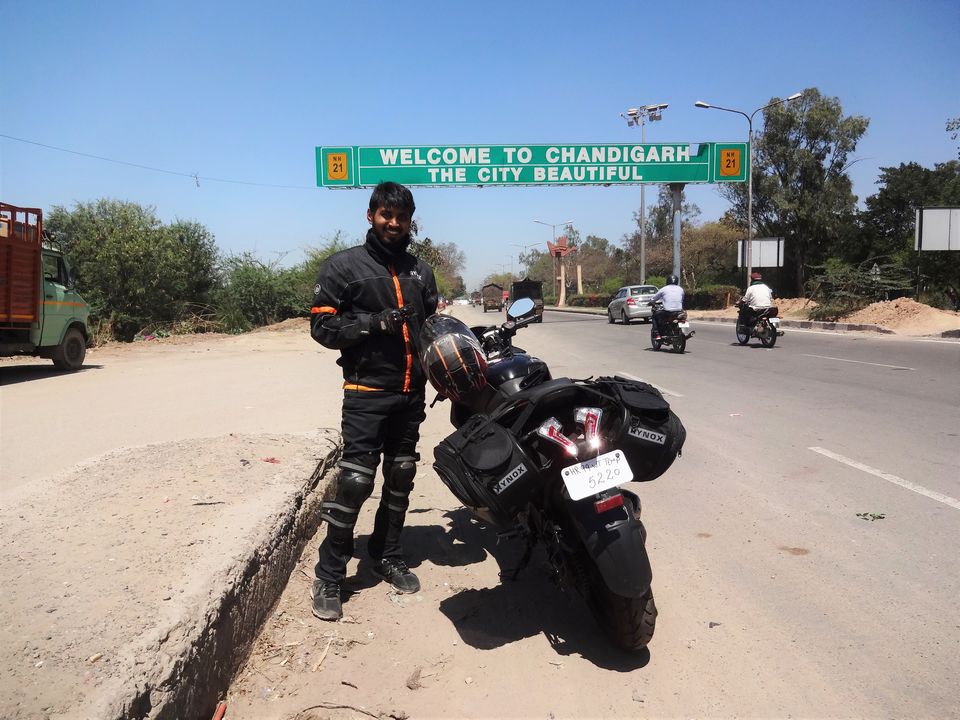 Reached Chandigarh !
It was our second day, we had four more places to cover, we woke up early, checked out hotel at 08:00, had our breakfast and left for Kasauli. It is around 60 km's from Chandigarh. As soon as we left Chandigarh, We were on the "Himalayan Highway" ! Boy ! ohhh, Boy ! The feel you get while riding on the highway was just spell bounding. I had dinosaurs killing each other in my stomach ! Till now, I have had only seen Himalayan Highway in pictures , and this was the day, I was riding on it, taking every feel of the great landscape, it was worth a moment for me, going for a trip for the first time and that too riding on Himalayan expressway. Gasp ! I can't explain it in words. :D Eighteen km's before Kasauli, you'll find a nice food court on the left side of the road. It has a lot of options, McDonalds, Chawala's and South Indian food as well. We then reached Kasauli, had trouble finding parking space, yes even for our bike. We then went inside the Air force base, way to Manki point. The shop on your left as you enter the Air Force base, has lockers. So, if you want to keep your valuables(as nothing is allowed inside the base, phone,cameras etc) you can keep them there. However, please be aware of the Shopkeeper, the standard rate is of 50Rs/Locker, he tends to ask 100rs sometimes depending upon his mood. The Manki point is at the top of the hill, which has Lord Hanuman's Temple. The climb is through stairs and slopes, a tough one but the view you get from the top is worth every calorie burnt. :) We sat inside the Temple, relaxed, came down , had some snacks and left for the next destination.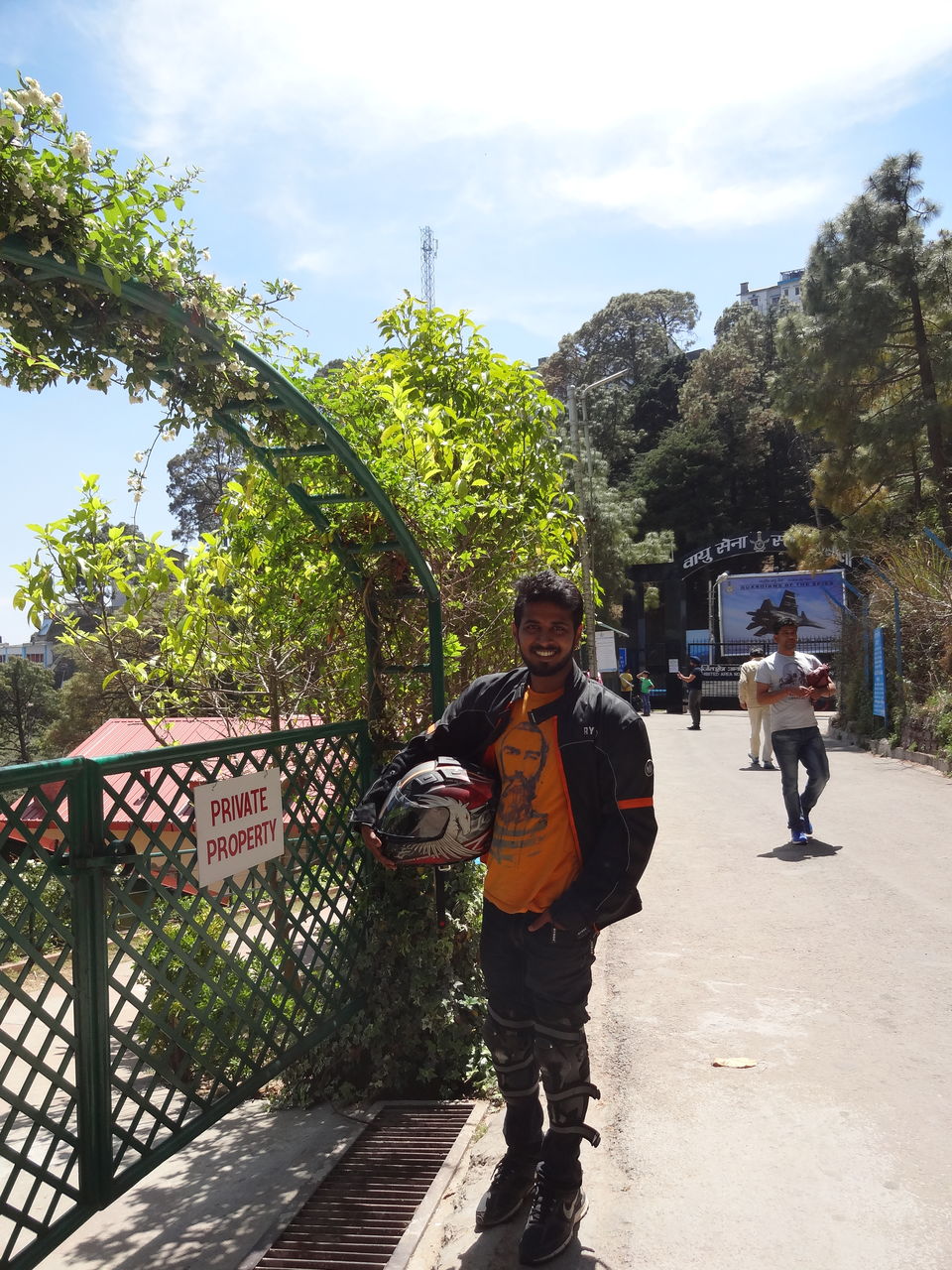 In Front of Air Force Base, Kasauli
TIP : The food of the shop(2nd /3rd from the starting) where an old lady sits is best of all. :)
We were riding towards Chail, the road was not so good, we were barely able to manage an average speed 20km/hr on that treacherous terrain. We had to face the same terrain for almost 30 odd km's. At around 16:00 hrs, we reached a place, 18/20 km's before Chail, it had a small tea shop at the right end of the road. We stopped there, as we were riding continuously for 3 straight hours and were tired. The guy at the tea shop is so polite, we had our tea and relaxed for a while. We started again, and after minutes of riding we reached a beautiful place "Sadhupul", it was a nice place to sit and relax with friends. They have river side cafes, adventure sports and tents. As we were running late, we skipped to stay at Sadhupul and rode towards Chail. The road now was good, surrounded by pine trees, the landscape was so lovely and beautiful, it was filling me up with positive vibes as I was nearing Chail. We were struggling before because of the rough roads, I had acute pain on my left wrist, the pillion was getting uncomfortable, but my map said 12..11..10..5..3..2 km's more and so did I, I pushed my limits, encouraged pillion to just hang on, and the next stop we took was the resort I had booked. The moment I had a view of our resort, I fell for it. " Hotel Grand Sunset" and yes as the name suggest, It was Grand in its own way, the feel was grand, the view was grand, the service was grand. You'll never regret anything about this Resort once you enter into it, I bet if you plan your next visit to Chail, you'll come directly to this place. Our experience with this resort was just amazing.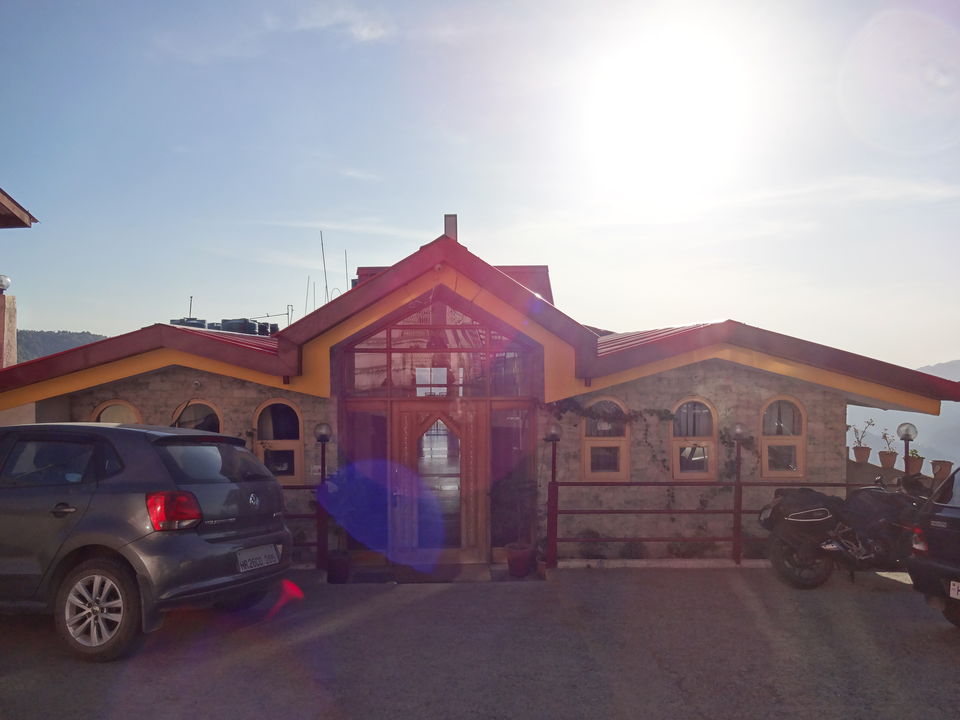 Hotel Grand Sunset, Chail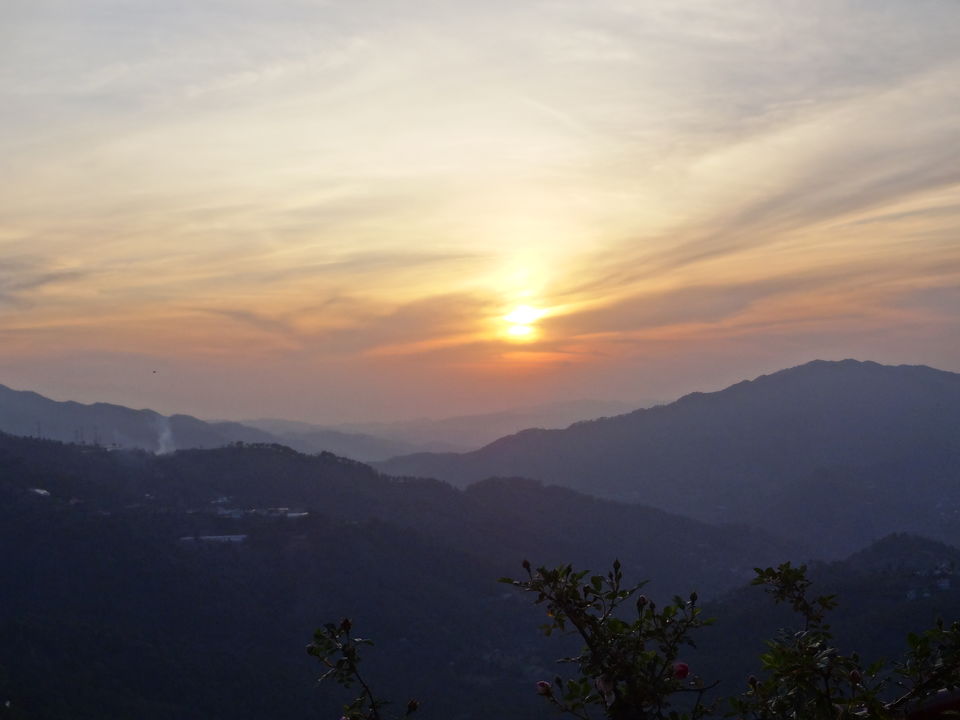 View from our room :)
We checked into our hotel room by 17:30 hrs and it was the best time to be in the resort. The view from the room was so luring, that without even changing, we went outside to the attached balcony, stood there and watched the sun go down. It was one of the most beautiful sunset I have ever experienced. It made us forgot all what we have been through, we were totally enjoying our evening. We then had our dinner and slept like babies. We woke up at around 08:00 hrs the next day, had our breakfast, checked out and left for sight seeing. We had plans to visit the wildlife sanctuary of chail, but we were informed that it's entry has been closed, so we had two places to visit, Kali ka Tibba and The Chail Palace. The road to KKT was all broken, it was very in a very bad shape when we visited. There is a temple at the top of the hill with an astonishing view. For the first time I got to see "The White Mountains", the view was startling. Next we visited to TCP , it was also a nice place to visit ,sit and relax. We clicked photographs, ate apples, gathered our stuff and left for Shimla.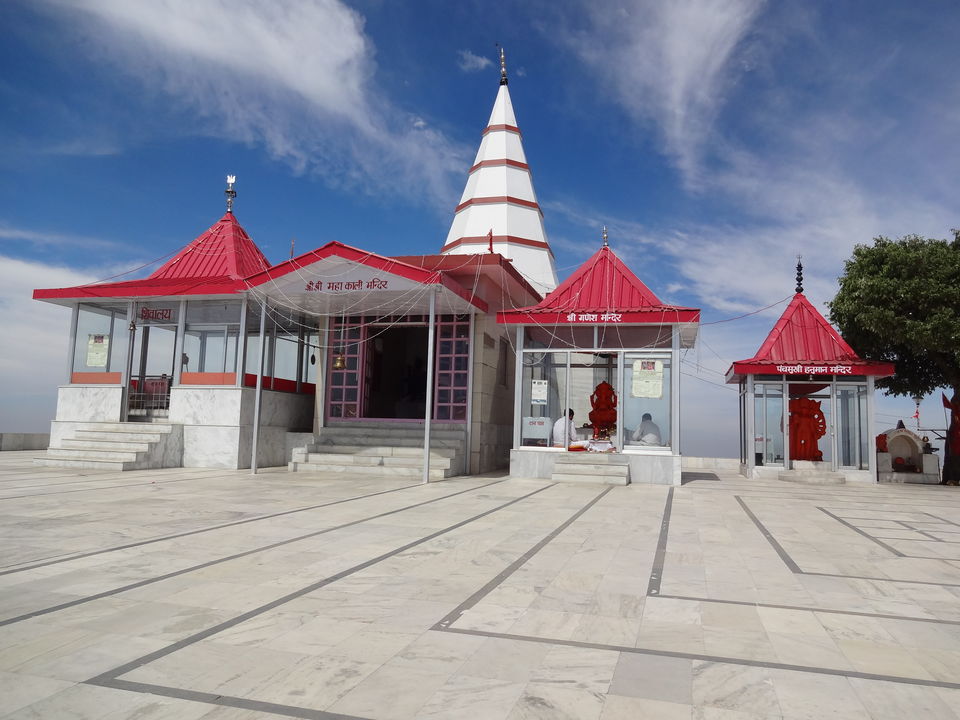 Kali ka Tibba, Chail , 7000 ft
TIP : Beware of monkeys in this area, they can even smell mint you have taken out from your pocket through miles. :P
We went via Kufri to Shimla. Kufri is at a distance of 40 kms from Chail and Shimla is next 15/20 kms from Kufri. Kufri is famous for horse riding sight seeing and the Kufri zoo. We quickly traversed each and every corner and left. We were on our way to Shimla, the road was good and so was the view. We reached the Shimla Valley, took photographs and left again. We were about to enter Shimla, as soon as we entered the place, it was overly crowded with people. We were hungry, irritated with the traffic, finding a place to eat, we managed to get to the mall road. We climbed up, went to CCD, got fresh, my friend had coffee and a veg puff and we left. We came here for peace, but it was all lost in the way. The place has been way more commercialized. It was my personal experience regarding Shimla, people may think differently, but this was what I thought, so I shared. We reached Shimla at around 15:45 hrs and left at around 16:30 hrs. We were on our way back to Chandigarh. It was 120 km approximately and I wanted to cover it before the sunset. The road from Chandigarh to Shimla is great, the view you get all along your ride is spell bounding. We managed to reach Chandigarh safely and well before time, before sunset. :)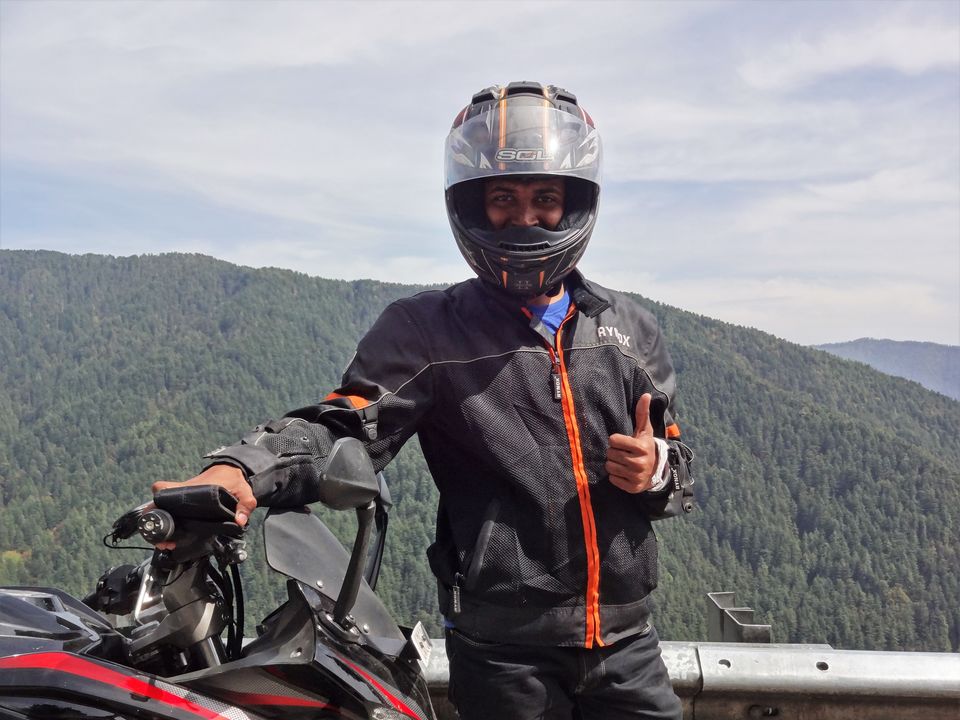 At Shimla Valley
TIPS : (a) Kufri has a parking, near to gate no 1 of the zoo. (b) If you are a rider, have saddle bags and plan to visit Mall Road, Shimla directly, then please be aware of the fact that they don't allow you to keep those bags with the bike, you have to either carry them or submit in the cloak room(near to bus stand).
The next day we did some shopping in Chandigarh and then left for Gurgaon. It was my first ride and a successful one. One of the best thing you learn after completing your ride, is that it makes you "Content". Being Content, is one the best feel in the world and the more your travel the more content you feel. Travelling actually makes you modest, it certainly does, if you don't believe me, go try it yourself. Travel, Explore, discover and live. :)
It was my first blog of my first ride, please feel free to give suggestions, comment and like. I'll very generously accept all your comments and reviews. Thank you for your time and interest. :)