This is Raship Sachdeva, Ludhiana based Bike Ride enthusiast. I started from home at 6 which was decided by my group, I've added group so now you know before 7 we couldn't start our trip. Anyhow jokes apart, we took Ludhiana to Rajpura highway and turned left to Zirakpur kalka highway. At 10 we had our breakfast after we crossed parwanoo. And headed towards our destination. I am so sorry I didn't mentioned this before, we were heading towards Mashobra, HP.
Why mashobra? I love peaceful places than chaotic mess all around with so much of honking and traffic around.
We started our journey after our breakfast was done and reached Shimla via Solan-Shimla highway.
At 1 we were there at Shimla and what a view we had..!! you lovely people .. I loved every bit of that view..
Headed towards mashobra yet decided to book our hotel in Naldhera which is located along with the moshobra only, no big deal boys chill.
At 2 Noon, I finally found myself back in normal western outfit, do you have any idea how difficult it is to wear your biking gears and travel .. it's not that difficult .. just pouring my emotions here .. it's best feeling .. bestesttttt..
Had rest for 2 hours and boom all the lost energy was back again .. secret to that energy was #Chai .
Later in the evening we roamed around Shimla and had one beautiful evening there and felt those chills in the air there.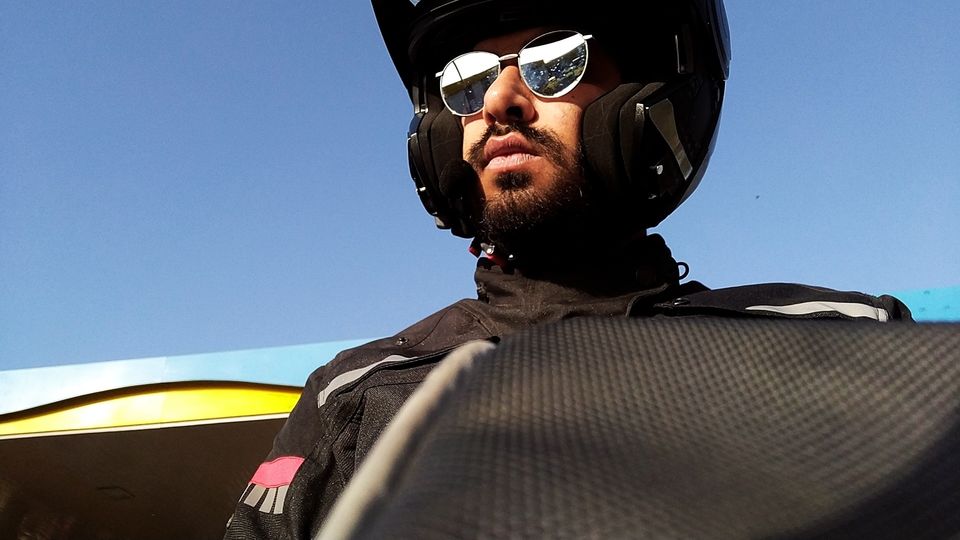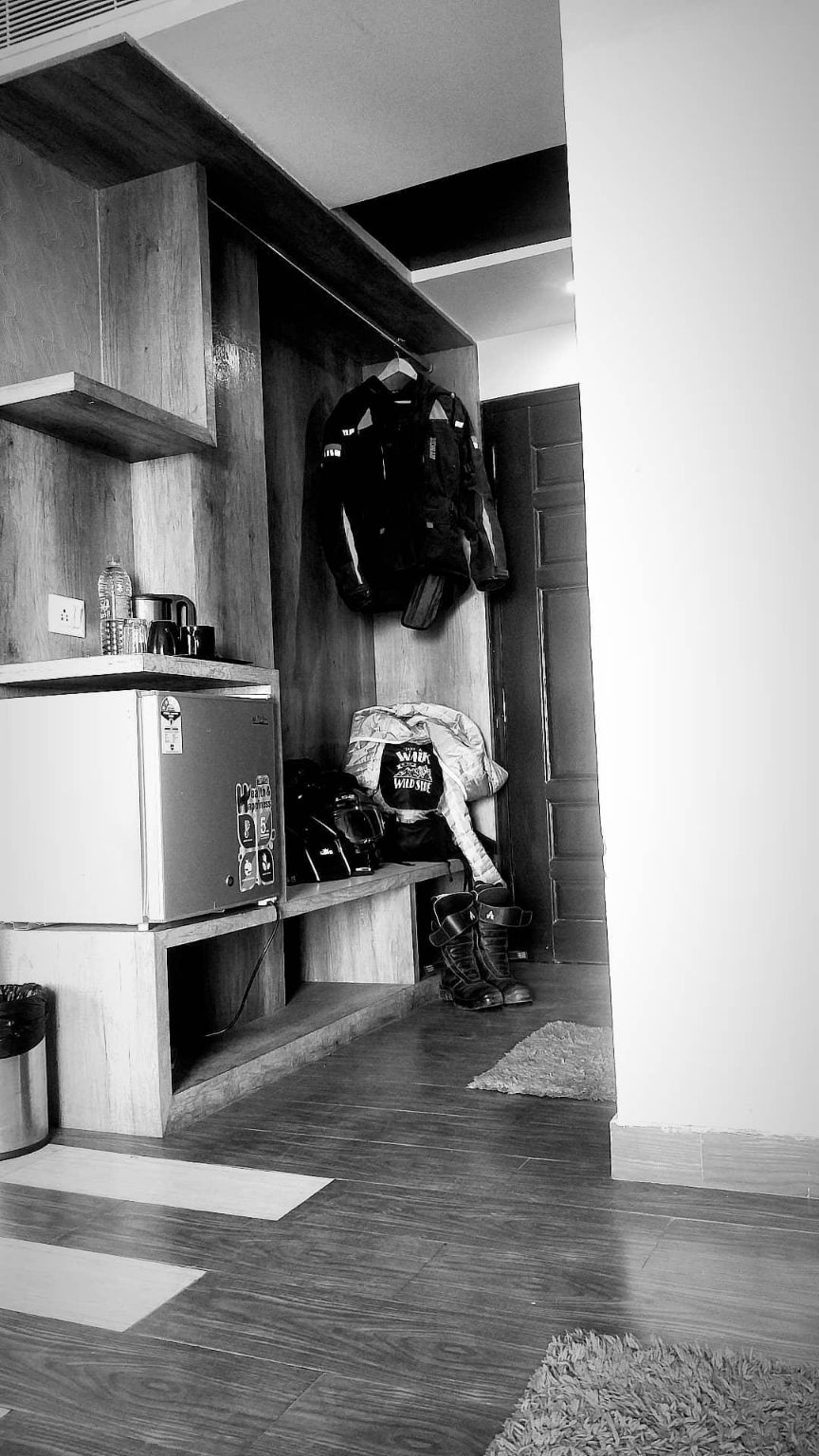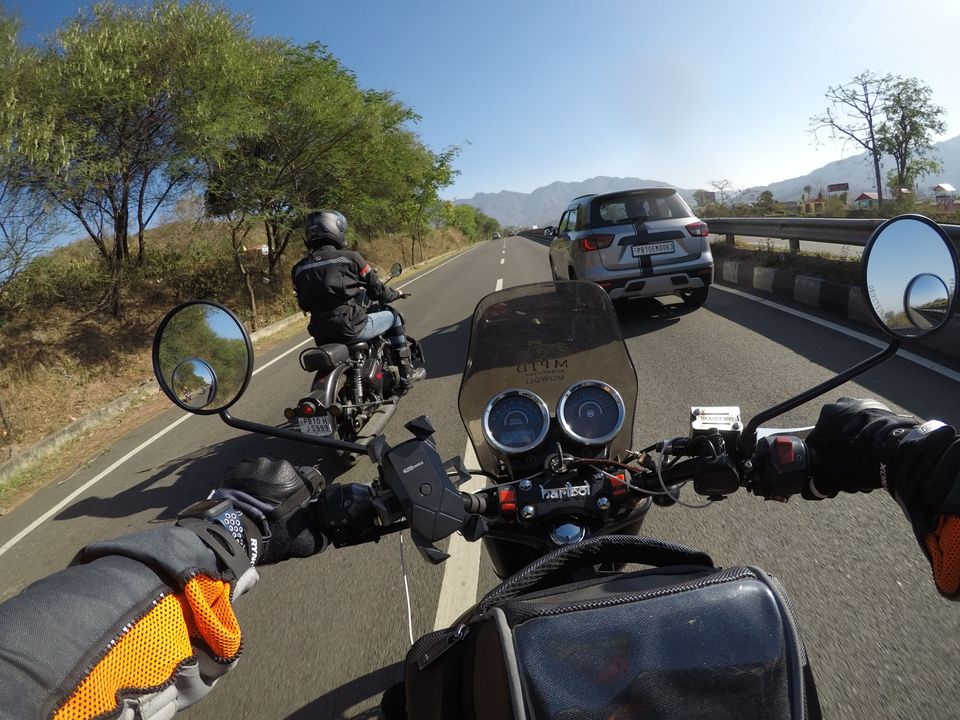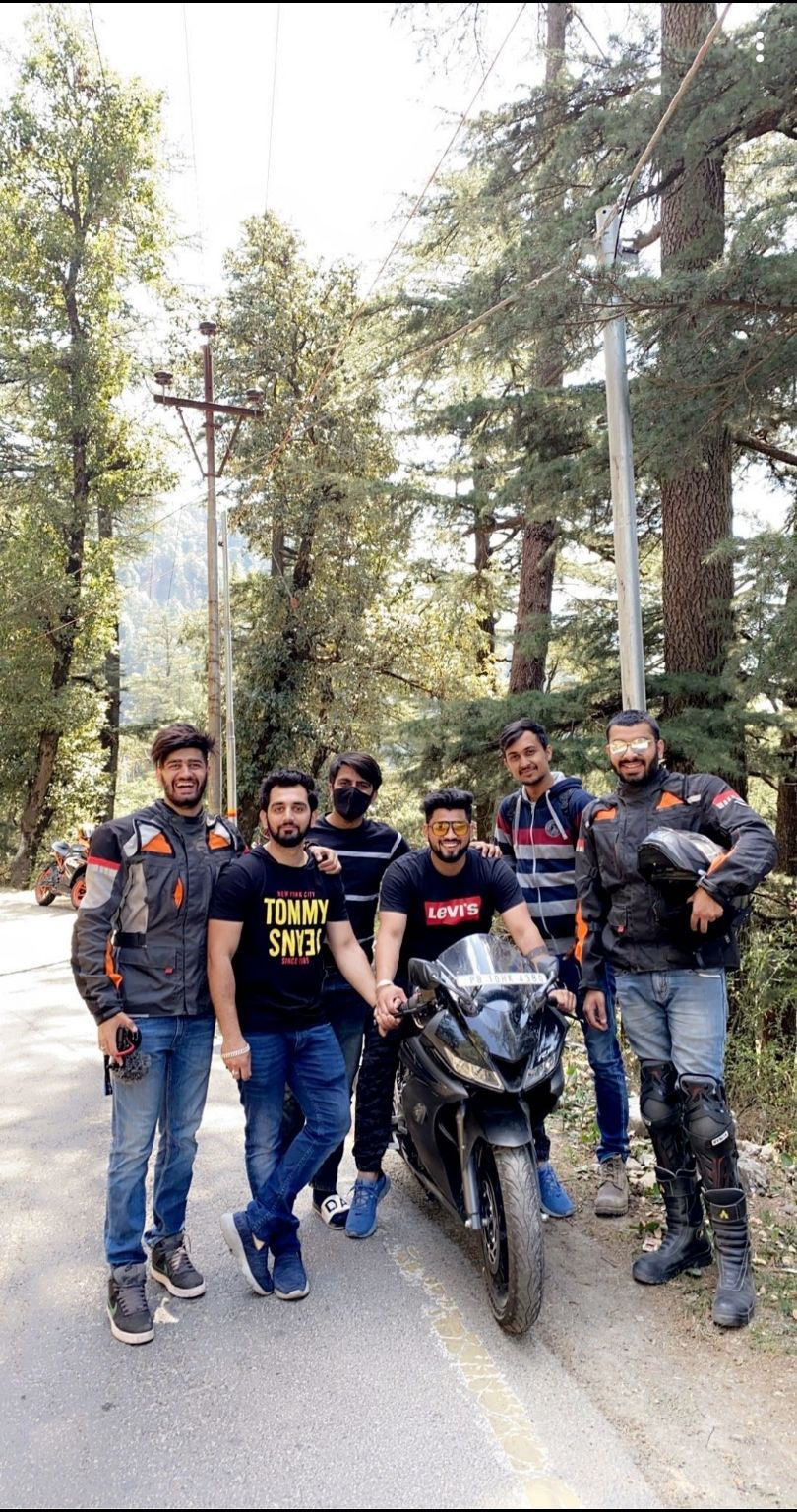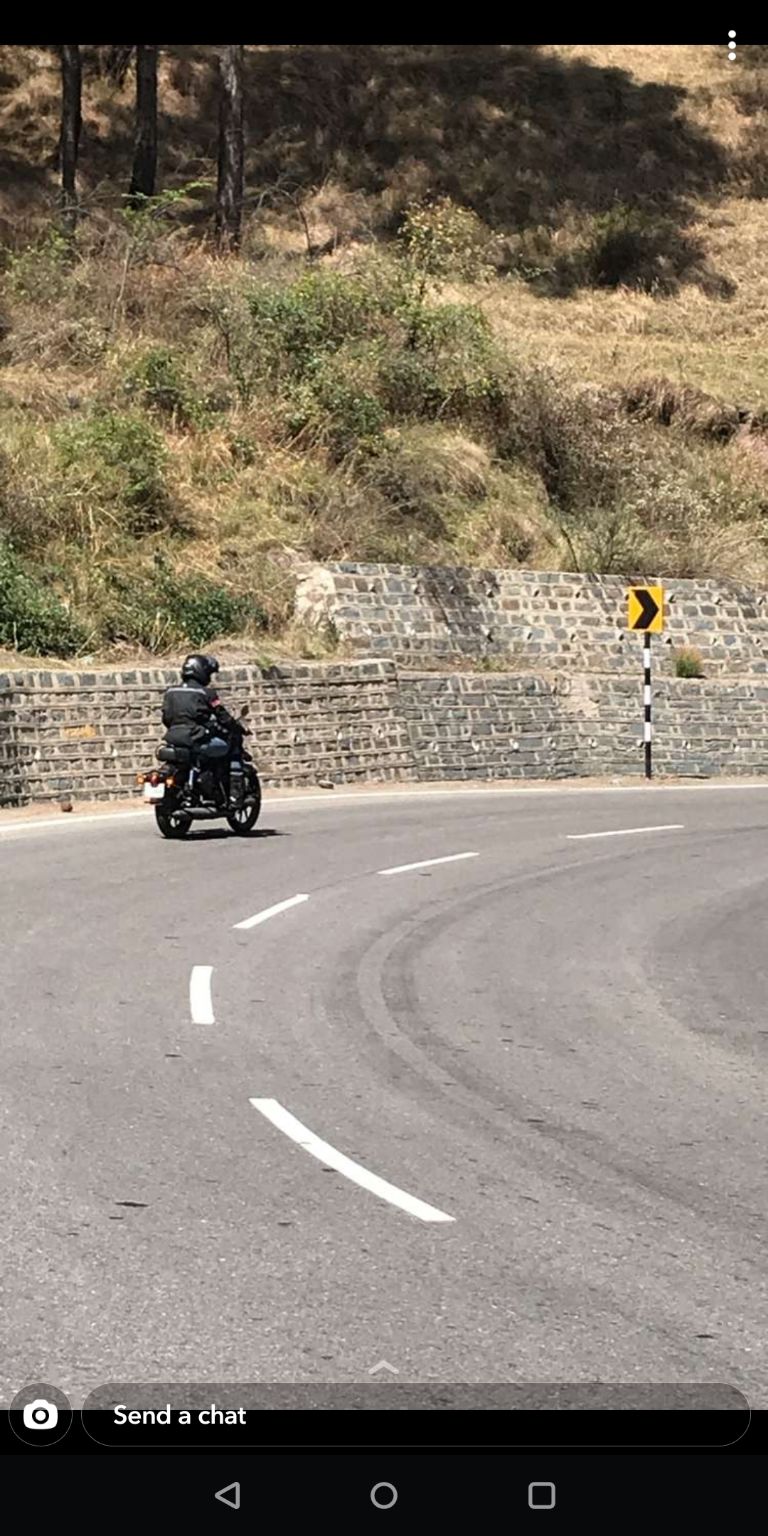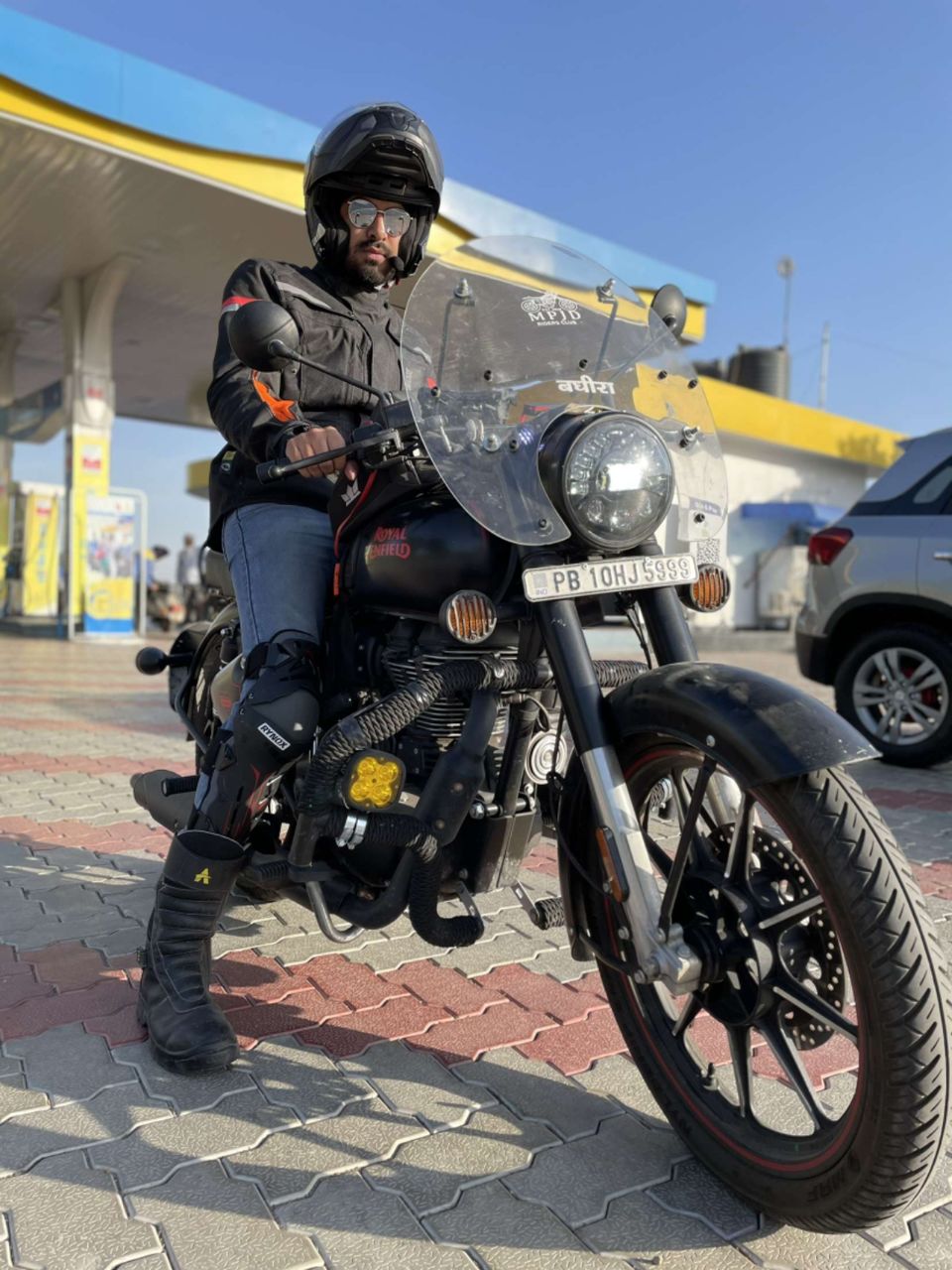 Hi there I am back to tell you more about our another day..
Time is 8:30, I slept at 5 last night, we had a party.. because we carry our boom boom box along with us to crack up whole fucking hotel with our party beats.
Soo, time is 8:30 and typical hotel management called at my room's telephone, Sir, breakfast? And I was like brooooo c'mon man!
At 9 I had some energy to wake up and went to another rooms where my friends were.
Had our breakfast and we never knew this was the only food we are having for next 8 hours maybe.
At 11 morning like a typical elder of the family I was standing ready and forcing everyone to get out and go ahead as we were getting so so so late there.
Finally at 11:30 we decided to go to Chail then back to Ludhiana.
Now here there is a twist.
I love adventure and I love getting lost too..
We took Kufri route rather than taking Shimla - Solan - Chail route.
We reached Kufri from where we entered some typical forest area of Himachal Pradesh. And that was the best decision I took.
What a roaad.. whaaat a place..
No cars, no people, no traffic, no food too (urgh) chalta hai itna toh yaar..
We travelled 40 Kilometres extra than actual route.
And reached Chail at 2 noon from where .. again we took another heroic decision , not to go on smooth route for solan..
We took another turn and reached solan travelling more and had the glimpse of more beautiful views that himachal could give.
We covered almost 60 kilometres which gave us beautiful landscapes and gave us adventure to cherish life long.
At 5:30 evening we reached the place where there was availablity of edibles and it was near the highway which takes turn towards Barog.
Had our snacks and tea, finally eating after breakfast..
We had that calmness of reaching main highway road and from there we started towards Rajpura,which was the last stop after which we were going back home.
Now, I've no words to explain how beautiful kalka Zirakpur highway is and how soothing it is for the soul that loves travelling and free air.
We got assistance from brilliant infrastructure available on Highways and had safe and happy ending for our trip.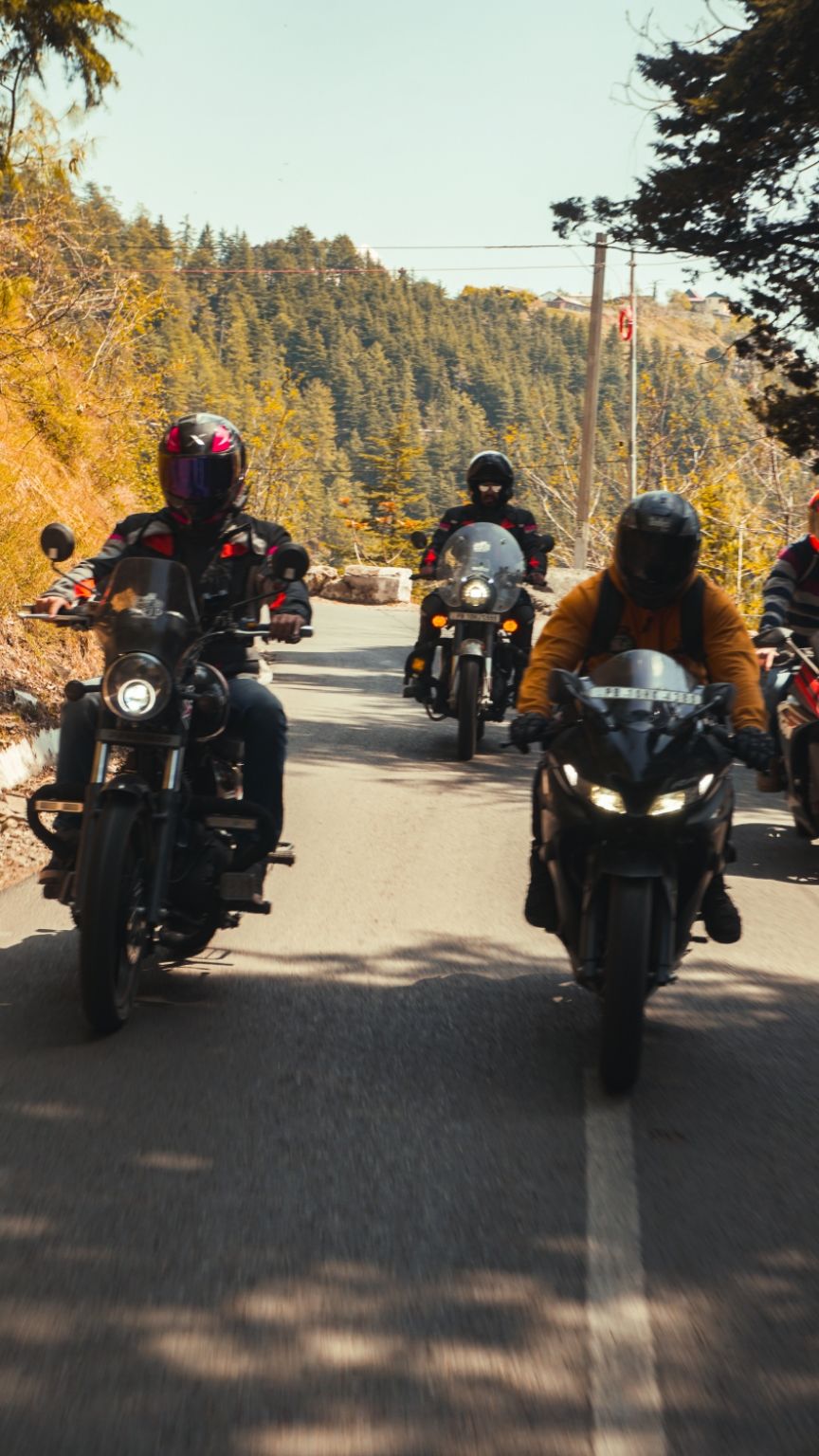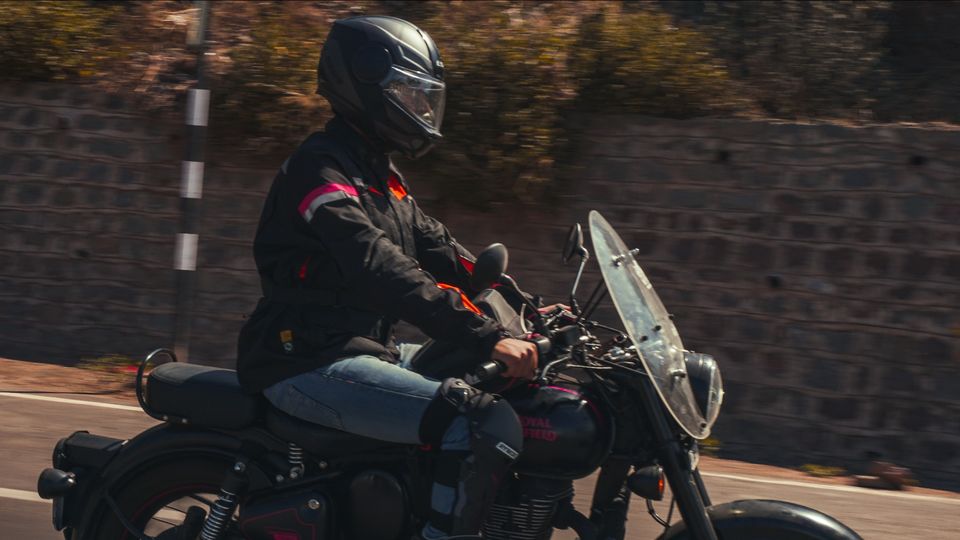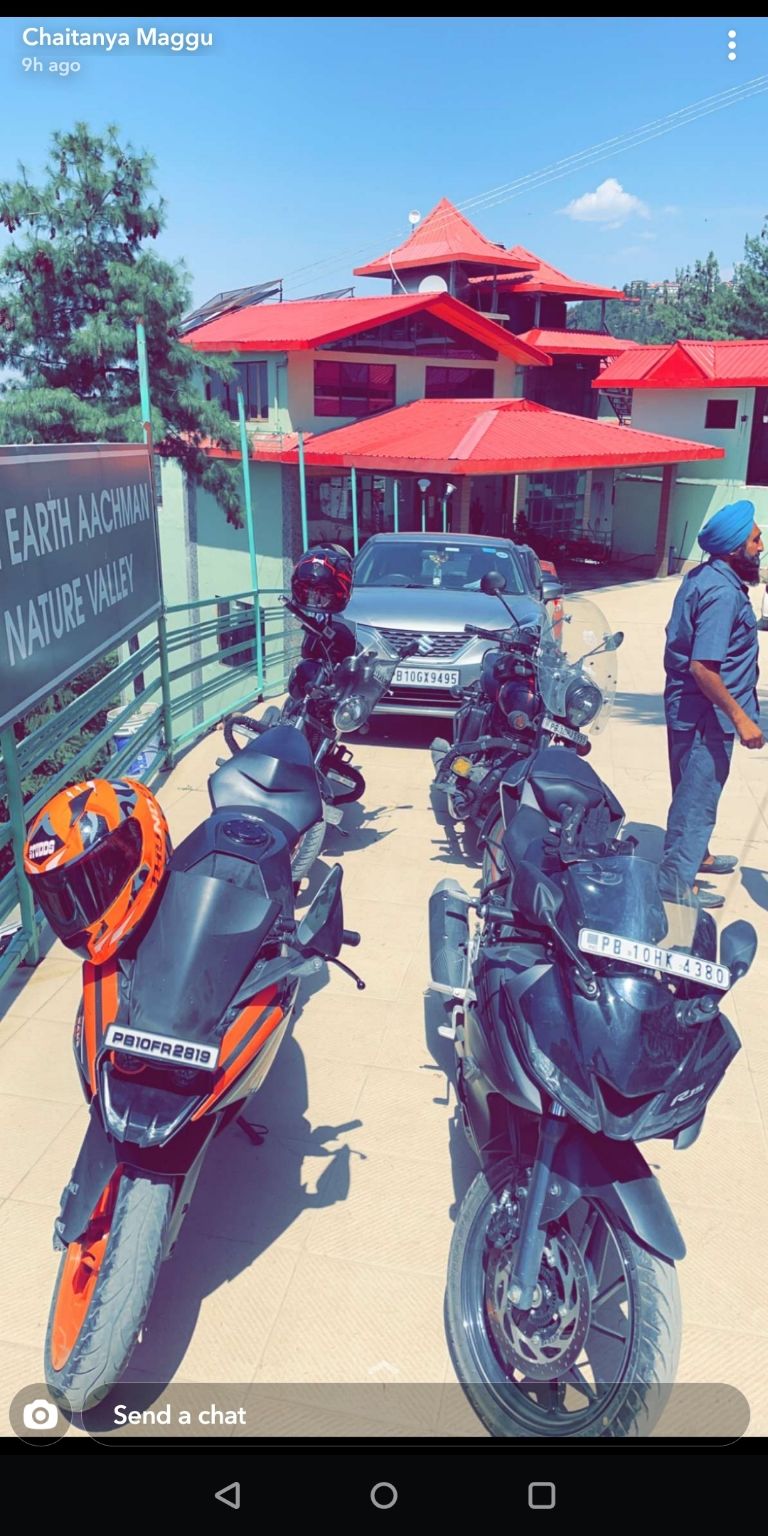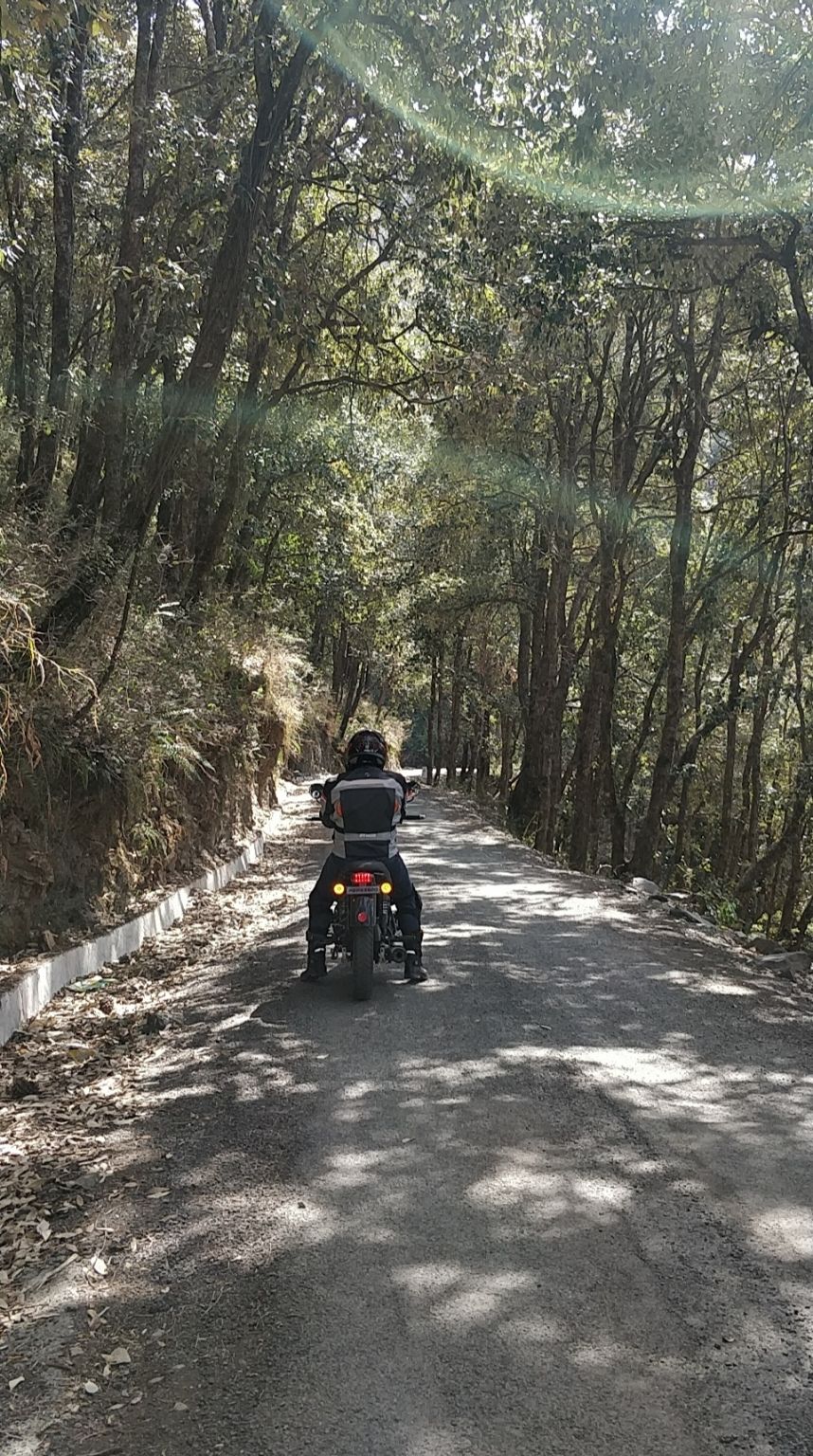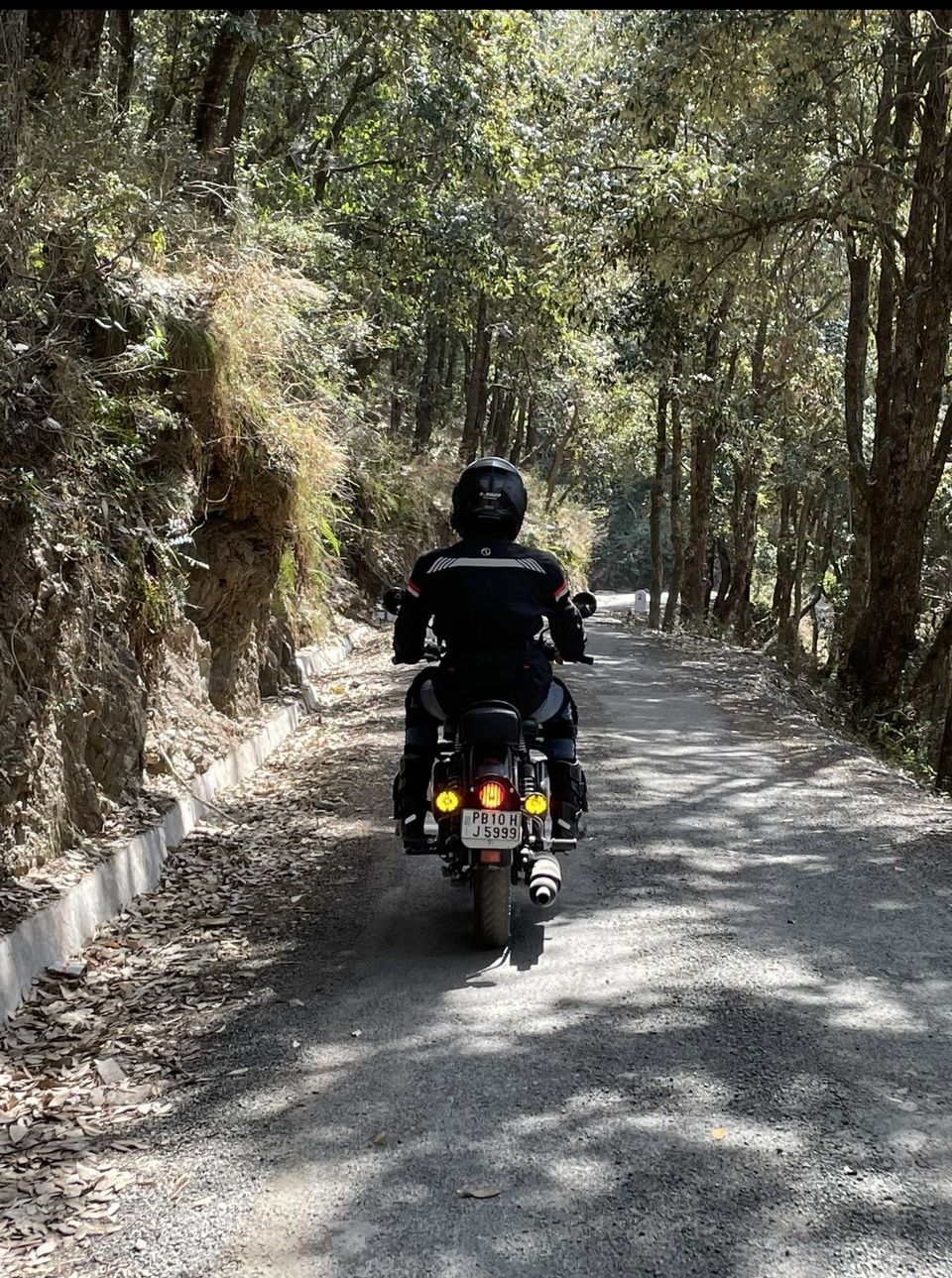 https://story.snapchat.com/o/W7_EDlXWTBiXAEEniNoMPwAAYjLZe5L-_W4OtAXi6-kueAXi6-kpkAO1OAA?sc_referrer=android