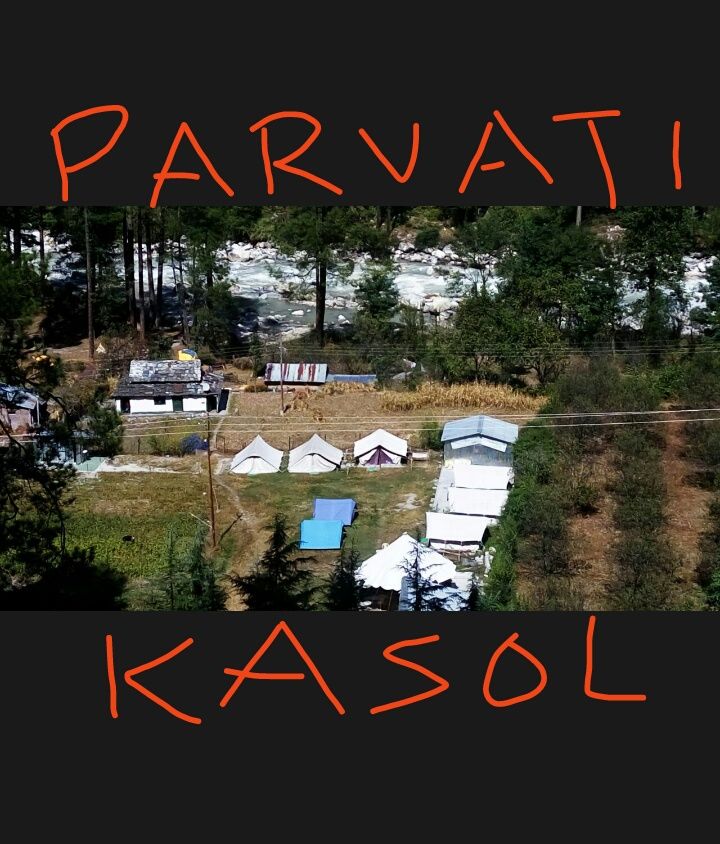 Parvati Woods Camps is a new campsite that stands beautifully sited between River Parvati and Main Road that connects Kasol with Bhuntar/Kullu.
Had a chance to stay in the property last month when they had just commenced the operations. In fact, having stayed in KFR last year, I tried to book the room in that property at Katagla once again but was informed that the Katagla Forest Retreat stands shut for now.
While I was disappointed, I saw a ray of hope when I was told that the whole team and management has shifted to this amazing campsite on this side of the river. So, with an added attraction of a drive-in property, we landed up at the niche one cool evening.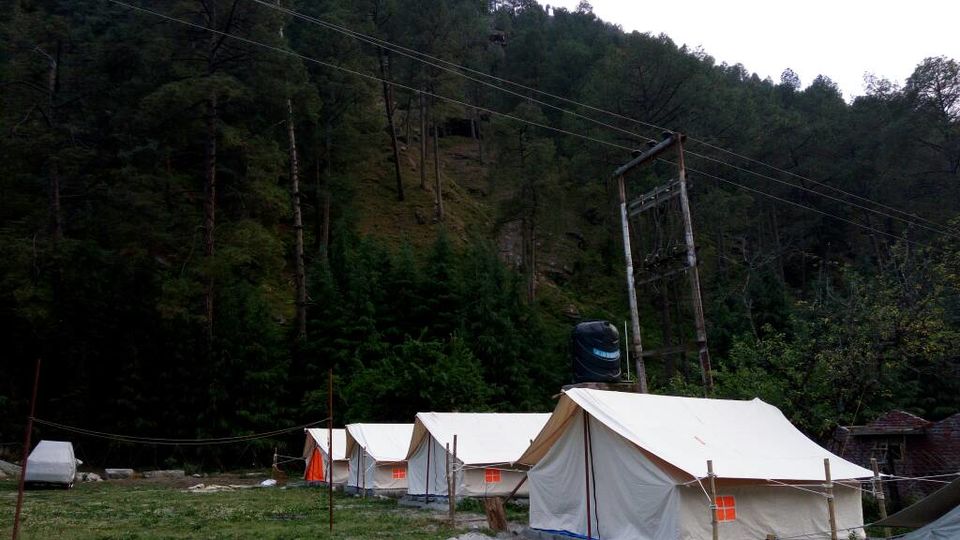 Right at the turn off, we were greeted by Ajit alias Jeetu Bhai, the manager of KFR and now the man-in-charge of Camp now. We parked inside the camp gates and then the relaxation set in.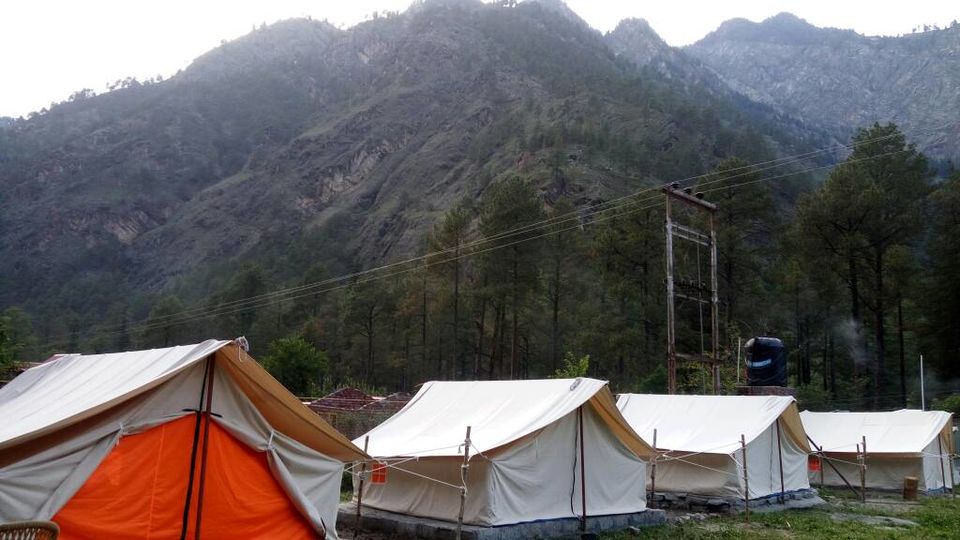 As the sun went behind the mountains, we settled in the chairs around a bonfire that had been set going by the staff, without us asking for it. That was a pleasant surprise and next three hours just glided past without us realising the time transit.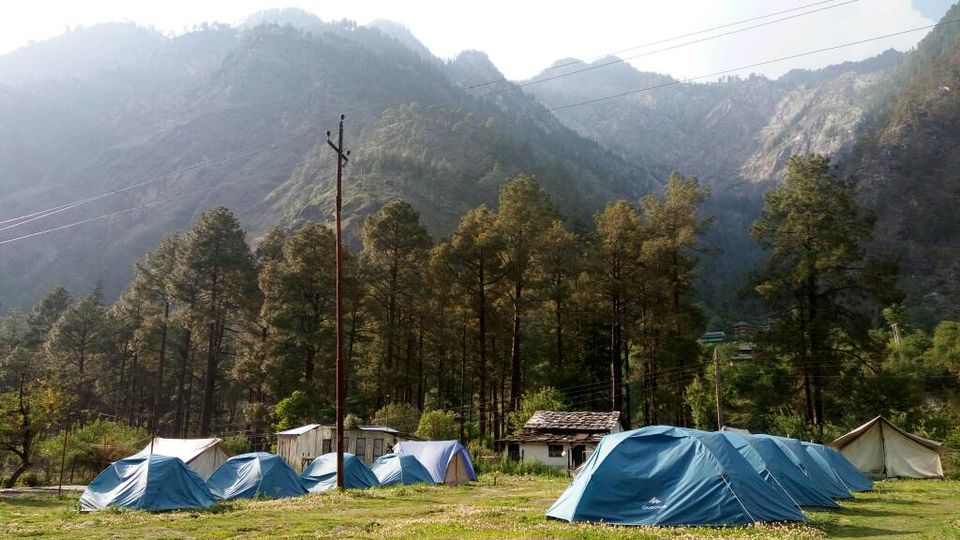 Praveen Negi killed us with his yummy treats and before we realised, we sat dozing with warm skins, full tummies and pure air around us.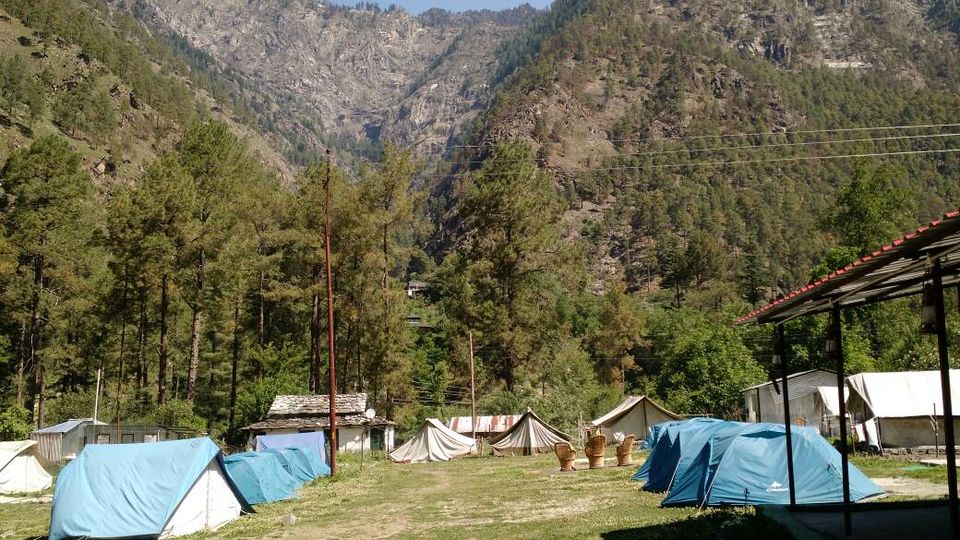 The morning revealed a beauty of its kind with sun shining sharp and bright even though nip in the air hung around our rejuvenated souls!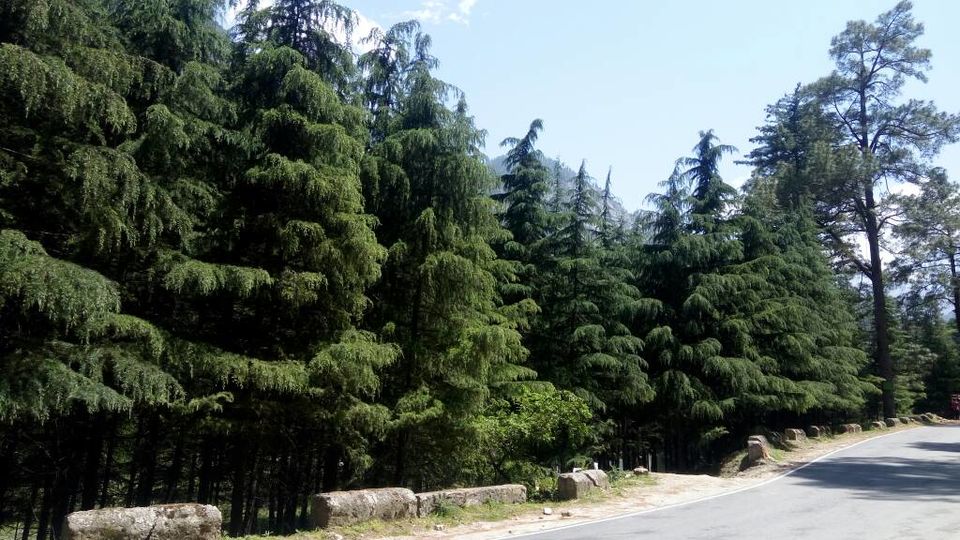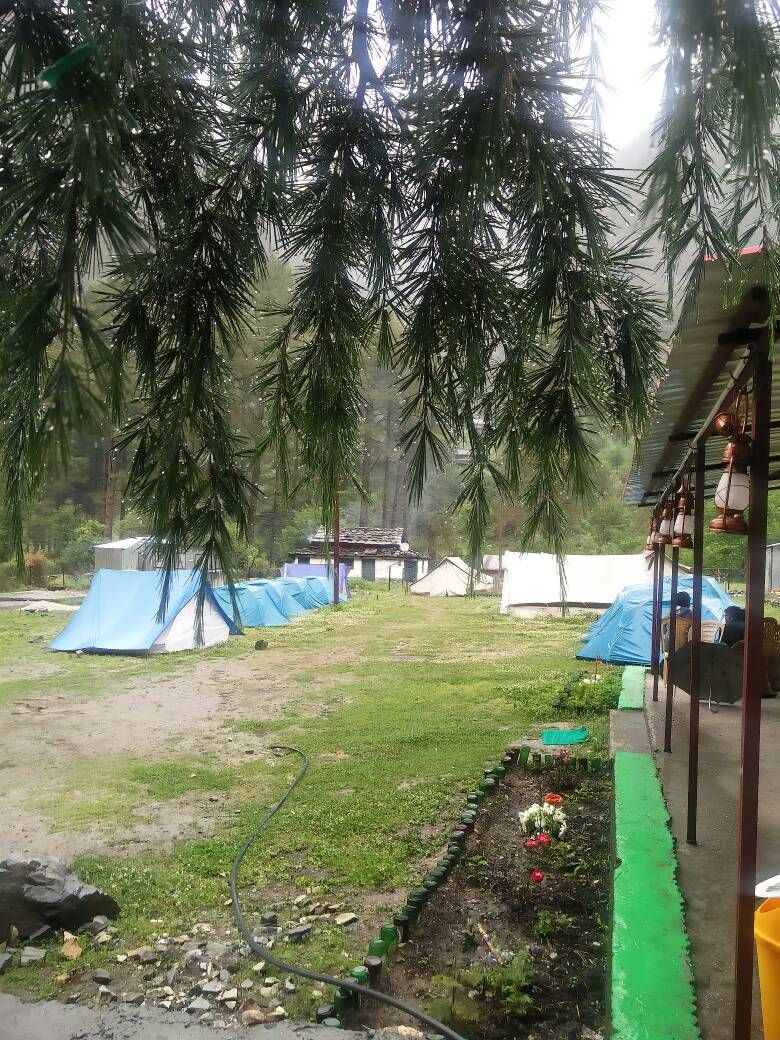 Jeetu bhai took us trekking to Estona Village, some three hours from the Campsite after the breakfast. The trek was not too difficult barring a few patches that were steep. As if by magic, a man appeared on the scene and offered us locally brewed tea. Turned out that he was Jeetu bhai's contact and some income was being offered to him. 20 INR is a good amount there even today and that showed.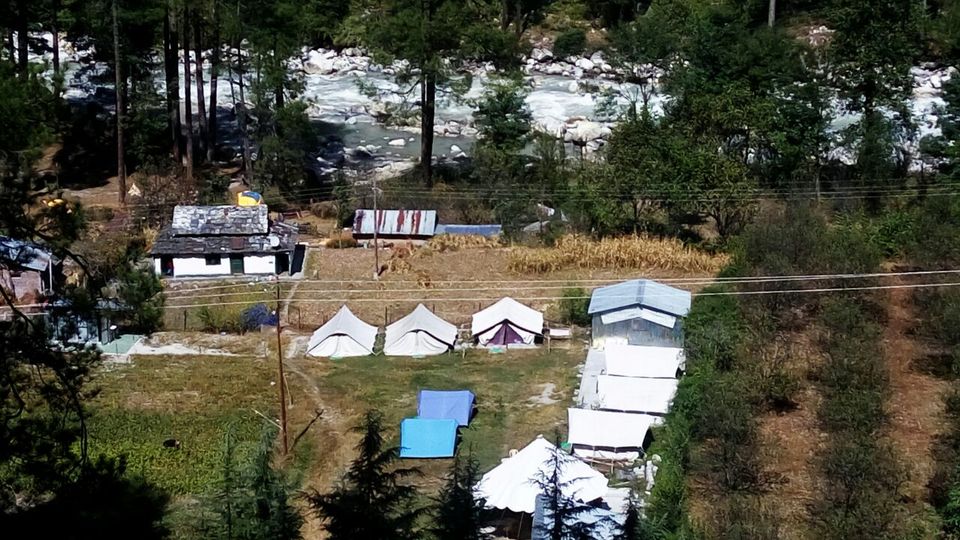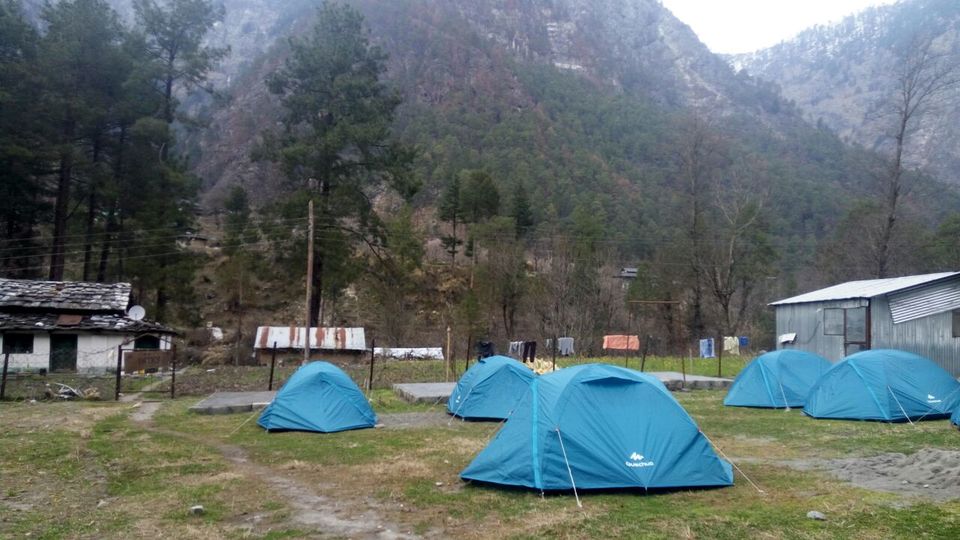 Evening was blissful as the previous one and we let our souls indulge. Next morning was our trek to the waterfall, about 90 minutes from the campsite and on the other side of the road. Once back, did some shooting with the air rifle, played a game of badminton before settling down around the bonfire yet again.
HOW WE CAN'T WAIT TO GO BACK AGAIN THERE!!