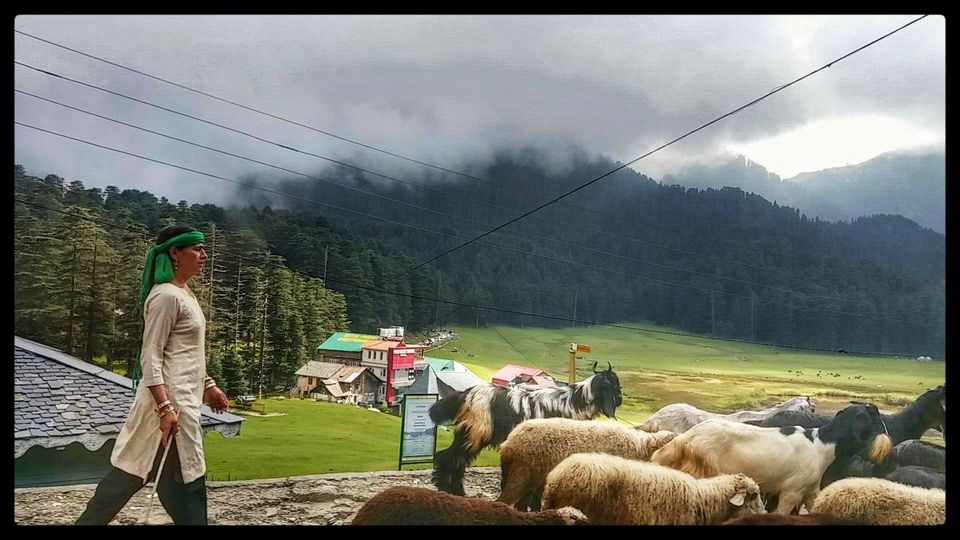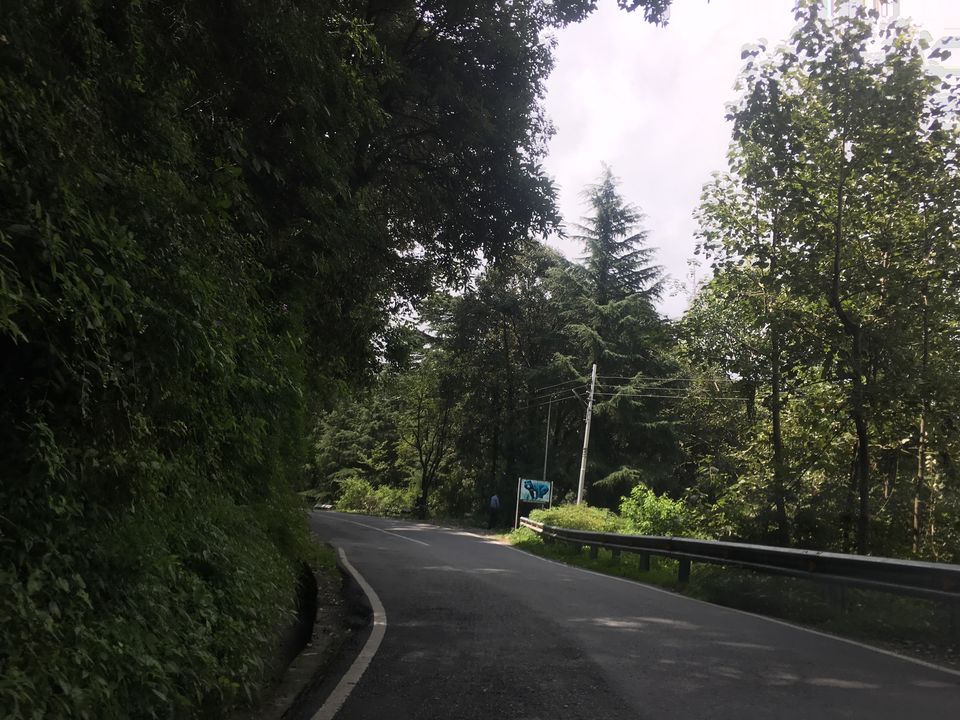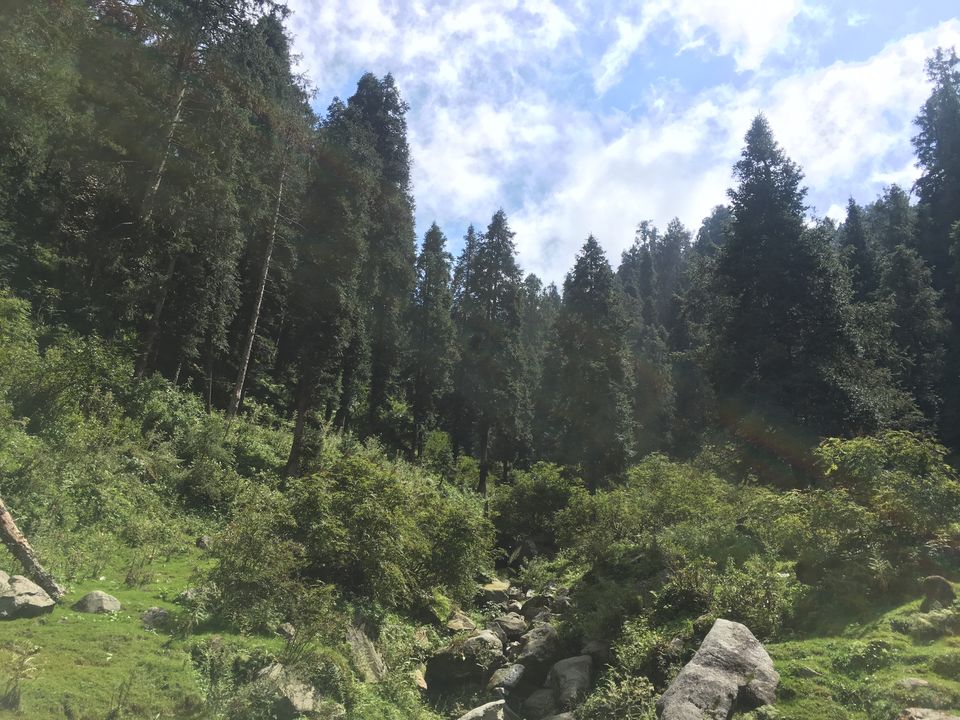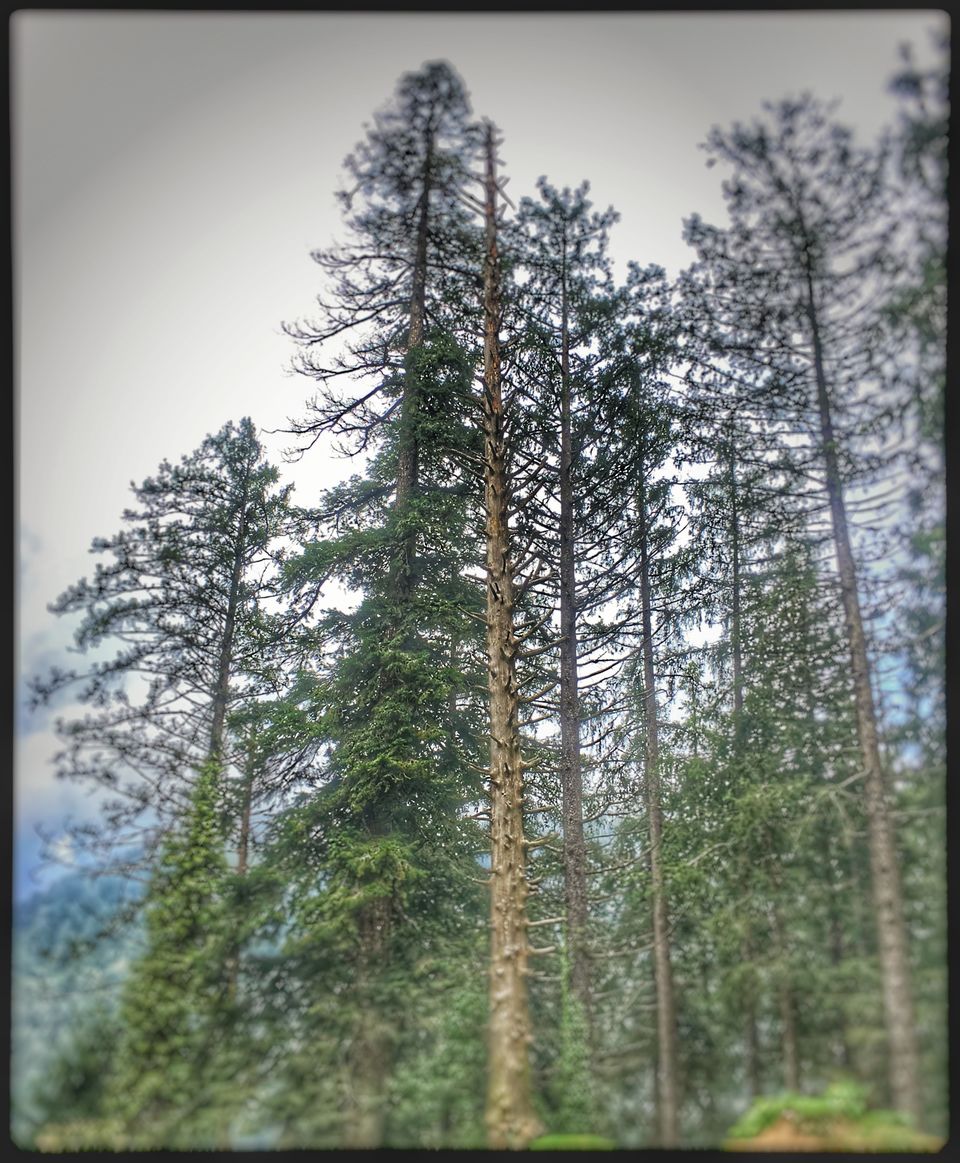 #TripotoTakeMeToHimalayas
Travelling gives me energy and it feels so light after a trip. I was stressed and over worked and was looking for a place to enjoy the nature and rejuvenate. I didn't want to spend a lot of money also. So I thought of going to Khajjiar which is around 3-4 hours from Pathankot, which is the nearest railway station and 5 hours from Jammu, which is the nearest airport. I was more interested in going to Khajjiar than Dalhousie because I was looking for a more quite and in the lap of nature kind of place.
I went along with my girlfriend who also loves nature. We took a car and made it a road trip because we have all the necessary camping and tenting equipment with us. It comes out to be cheap also if you living in your own tents. It took us 3 hours from Pathankot to Dalhousie and then another 40-45 minutes to Khajjiar. We have gone in the morning so that we have ample time to find a good spot for the tents and setting up our camp site. We went slow and steady enjoying the morning sun and the beautiful scenery.
The weather was with us all the way long, it was cloudy yet sunny. We reached Khajjiar in the afternoon, which gave us ample time to settle our camp. For setting up your own camp site you need to take permission from the forest official. The forest office is just opposite to the Khajjiar lake so finding it out was not that difficult. Once we reached the office we told them about our plan and little bit about ourselves. Mr Thakur was the person in charge and listened to us carefully. He told us it is not allowed to set up your camp site within the lake area but you can put your camp outside the lake area and told us a good option of setting it up near the guest house on the other side of the road. That indeed was a good option because it was easy to find water and other necessary things. We went back to the camps site and before setting up our camp, went to talk with the man in charge for the guest house that we will be setting up our camp and will require few necessary things from you, he was more than happy to help. We got our back packs from the car and hiked up a little to find a good spot for a camp. I along with my girlfriend started setting up our tent and once it was all set, I went on to find some dry wood for bon fire!!!We were all set with our camp and other things before the sunset. The weather also welcomed in style, it was misty and cloudy. I thought it was just perfect for a great evening. As the sun stared setting, I started the bon fire and we both were a little hungry so made us some maggi and tea!! The man in charge of the guest house offered us some amazing home made food at the most cheapest of prices you can imagine. In the evening later on, it was all foggy and started drizzling. It was just lovely which we were hoping for. It drizzled all night and next day. We did some hiking and exploring the next day. We enjoyed the lovely weather and the nature which kept on amazing us. We also enjoyed talking with the locals and getting some insights from them about life and in general.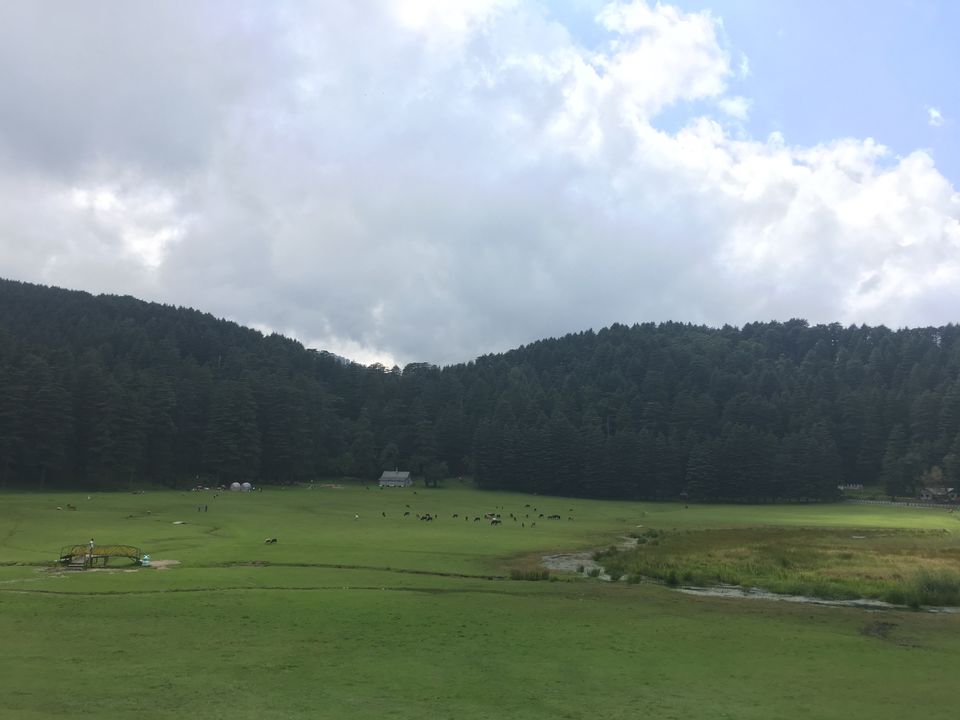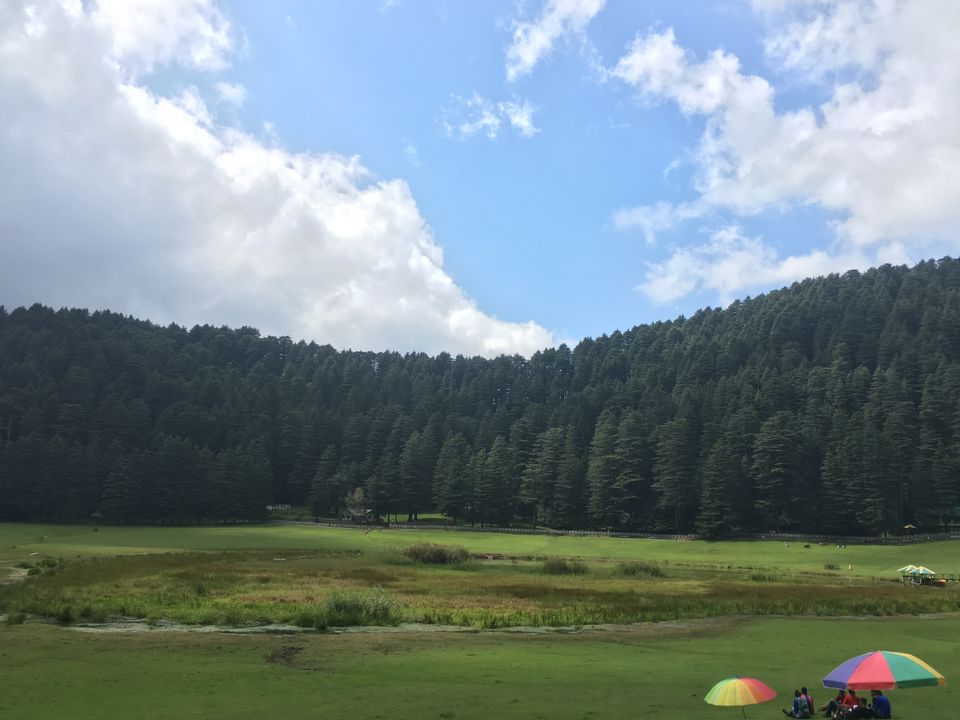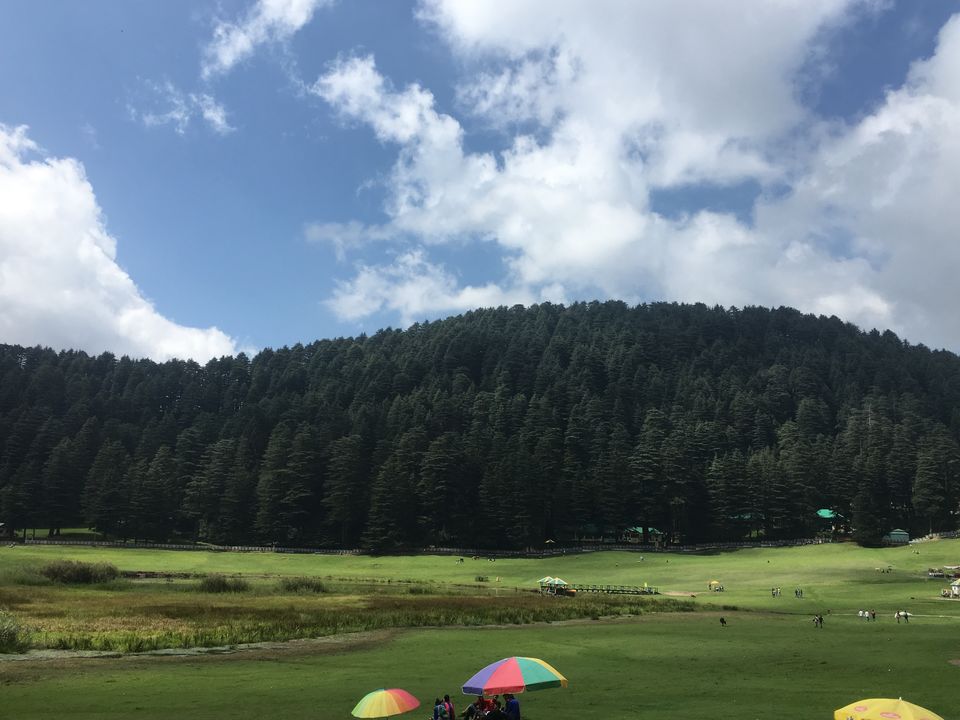 Best time to go: July - September, during this time the weather is just perfect not too hot nor cold.
Money spent: It took 600 for the petrol, 200 for two people for two days for two meals and 100 miscellaneous. So in total 900 inr.
Things to do: Go hiking, exploring, enjoy the nature and the weather. You can also go to Kalatop for some adventure sports, or even go to Dalhousie.
Best part of the trip: Tenting and camping experience in the the lap of the nature.