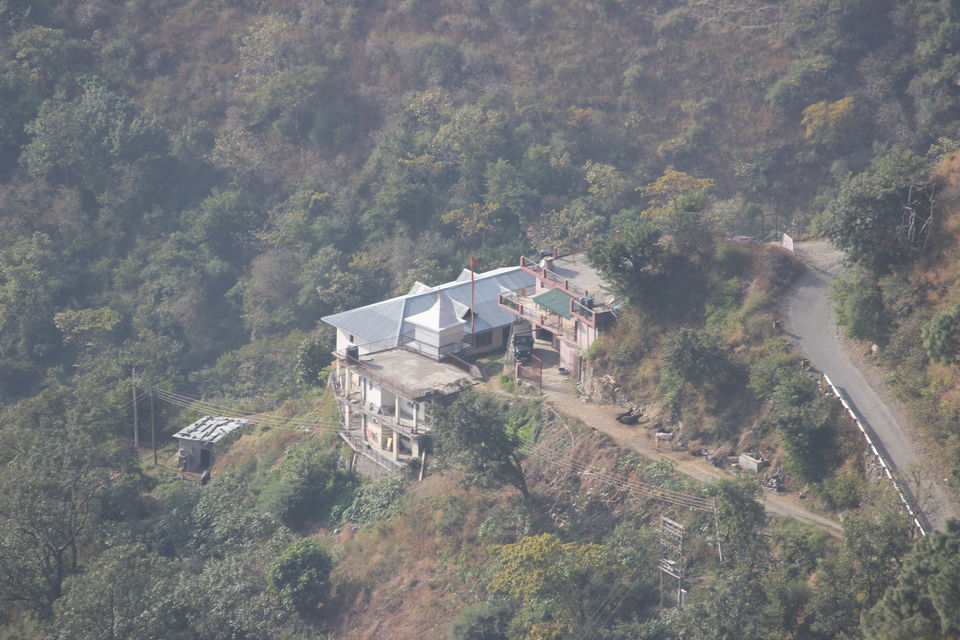 It makes me wonder how such an Immensely beautiful place in India is still being unexplored.
Kasauli is often misinterpreted for Kasol. But let me tell you, they belong to totally different states in India. Kasauli is a cantonment town, located in Solan district in the Indian state of Himachal Pradesh. This was my first trip to Kasauli but it feels as if I am a part to this place since ages. It made feel like home. This place is a Heaven for the people who loves capturing through their lenses and also for those who loves capturing in their dairies.
Kasauli is a place which makes you to think how beautiful India can be, Stress free attitude of the people lazing on those colorful street benches reading newspapers and discussing about the current issues would definitely make you think about your boring, stressed life back in city. Walking with happy feet, inhaling huge amounts of pure oxygen and witnessing the chirping of the birds on those Zig zag chilly roads surrounded with huge pine trees on both the sides was my favourite thing to do there. Apart from that hopping on the street food stalls and eating those authentic bun samosas and steaming hot gulab jamun in the cold weather was not less than a bliss. Another thing which caught my eyes were the huge green boards which said, " Walk slow, enjoy nature around you, breathe fresh air and let others enjoy it too." Depicts how nature sensitive people out there are.
Manki point (point where your heart is) which we misheard as 'Monkey point' is the highest point in Kasauli, the memories of my favourite music playing all along the peaceful and breezy drive is still vivid in my mind. This place is said to be holy because it is believed that Lord Hanuman had set his feet while on his way to look for the Sanjeevani buti (herb), the trek is quite long and steep, the only way to reach there is trekking up with faith. On a clear day, you may also be able to view Chandigarh from there.
Gilbert Trail.
A place you cannot afford missing, this place is enjoyed by people who loves trekking in the wild. We never knew that the narrow lanes leading to the end point would be so tiring and long. We met few travelers who were returning back from the end point and they were our motivators of the day. The view is "breathtakingly beautiful, don't miss it" they said and we marched forward to seek the same pleasure we saw on their faces. And yes, we made the right choice. When we reached the sun was already dripping behind the mountains but the daylight still lingered around. We sat there looking at those golden rays calling off for the day and it was totally worth burning a lot of calories.
Now after 2 years when I sit and recollect the memories from Kasauli the second thing which comes to my mind after its natural beauty is food.
Have you Ever visited a restaurant where the chef is happily dancing on the smoothing songs while cooking your food? If no, then you cannot miss Café Rudra – The happening hippi café. They serve Delicious Eggs to satisfy your morning cravings and yummy Nutella crepes for your dessert stomach.
Apart from that Hotel Kasauli Residency provides Headphones Party for the young crowd. In short, Kasauli has everything which a traveler desires.
So, remove some time from your routine and visit Kasauli, it will leave no scope for regretting.
Shopping:
Every trip is incomplete until we do some shopping, Kasauli being a small town has a smaller market. You'll find few shops selling different varieties of vintage bells, handicrafts, handlooms etc.
How to reach there:
The easiest way to reach is by Chandigarh city.
It took us 2 hrs by road crossing Pinjore and Solan city on the way. Don't forget to stop by and seeking blessings from very old Solan Gurudwara which would be on your way to Kasauli.