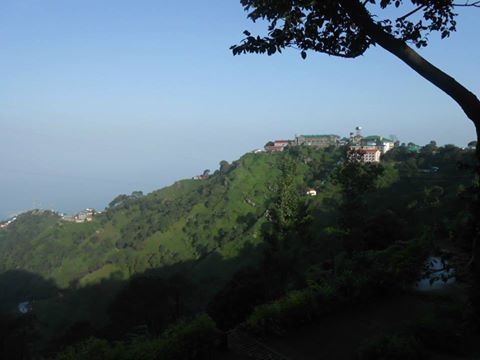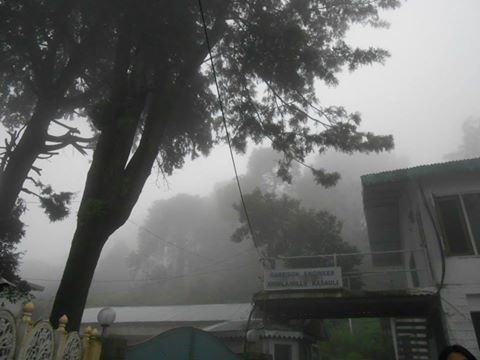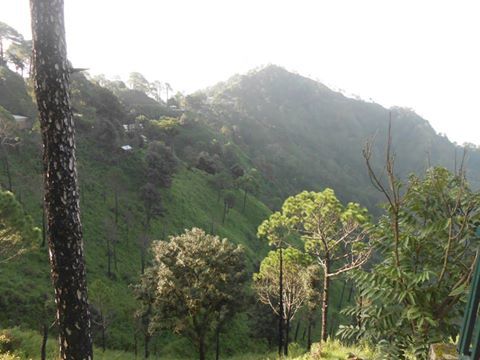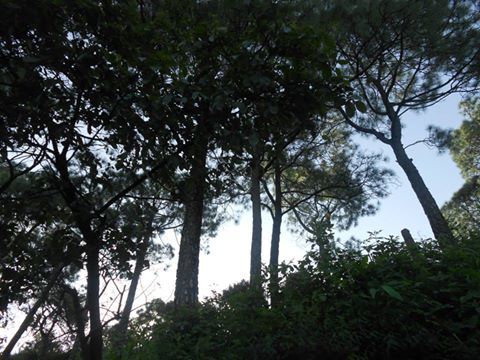 Himachal has so many hill station to boast about. Kasauli is one of them , a small and peaceful place.There is nothing much to do in Kasauli except sit and relax. If you are running from madding crowd of Metros then Kasauli is a place to go. Even during peak season ,when lot of people come to Kasauli , you will not find noise here. I visited few hill stations but never find this strange thing . They put some speakers on poles and early morning they play music which is very soothing . Come here to relax and rejuvenate yourself. Take a long walk to lovers point.Early morning walk to lover's point is an experience in itself. Vehicles are not allowed there so that area is pollution free.If you are daring enough , you can hike further down lovers point.
It was early morning when I was hiking through that deserted road which leads to lovers point. Then I went down and sat for hours there. In front of me, there was a green valley , above mountains and cloud were playing hide and seek. The only sound was sound of monkeys , fighting , playing busy in their own world.There are plenty of them but neither they scared me nor they were scared by me.
The second and most sought of attraction of Kasauli is Monkey point which is the highest point of Kasauli. To reach till top you have to climb a steep hillock. From there the view is awesome. But due to army, cameras are not allowed . People say, one can see lights of Chandigarh from monkey point in evening. The road which leads to monkey point has some wonderful views to offer. Instead of taking a taxi , I would recommend to take a walk. But during peak season that road can be very crowded.
During evening you can go for street shopping. The same streets which were quite in morning are filled with lots of people and shops. Clouds are everywhere.
Take a Volvo bus for Solan from Delhi ( Same volvo which goes to Shimla). Get down at Dharampur . from Dharampur take a taxi for Kasauli. Which will take only 30 minutes(14 Km) If you want to go by train then take a train from Delhi to Kalka . From Kalka take a taxi for Kasauli.