Day 1:
About:
Manali is God's abode and an adventurer's holy grail.  The pine rich valley is blessed with extraordinary scenic beauty where landscapes change theatrically. Jaw-dropping views, lush green deep forests, flower carpeted meadows, gushing blue streams, misty air rife with scent of fresh pines, curled-up roads and snow-clad mountains - nature's own music comes alive. Words won't suffice to give you a completely immersive experience but here is an attempt to walk you through the ravines, hand in hand.
On the way, I was driving along the "Beas river", there was an old iron bridge waiting, this remembered me old days. After a while turning right on the Aleo left driving after few kilometres another old iron bridge with hard wood base was feel like an ancient bridge was full of thrills. A small village was there right after that called Phirni (around 2 KM from Mall road). Finally, I arrived at resort. It was a very warm welcome here & you feel like second home and staff was very cooperative. After a long journey it was time to get rest and gain energy.
In the evening, it's time to go out and explore. In the northwest of Manali is Old Manali, famous for its Orchards and old guesthouses. Calm and serene surroundings is a very peaceful and blissful experience. Old Manali is a great attraction for those who love to explore food with peaceful environment. Old Manali have lots of cafe & bars crowded mostly of foreigners. I went to a restaurant "The Lazy Dog" and the restaurant has an extensive multi-cuisine menu, featuring an assortment from Korean, Japanese, Thai, Italian, Vietnamese, Continental and Indian Cuisine. The food is excellent, and the ambiance is great. The restaurant sits on a sheer cliff right by the river "Manalsu" and one of the best hang-out place in Old Manali. There are another lots of options available in area and you can explore depending on your taste.
Hadimba Temple is an ancient cave temple dedicated to Devi Hidimbi, who was a character in the Indian epic, Mahabharata. The temple is covered by the beautiful cedar forest (Dhungri Van Vihar) at the foot of the Himalayas. This sanctuary is built over a huge rock. It was really a nice experience to this place and then Sun was going to sleep and now for me too.
Day 3:
The next morning to the new destination called Manikaran. Manikaran is a pilgrimage centre for Hindus and Sikhs. The Hindus believe that Manu recreated human life in Manikaran after the flood, making it a sacred area. The founder of Sikhism Guru Nanak Ji came to this place and it is believed that if you donate in the name of God the drowned items will float back.
Kasol is another small village in the north west of the Bhuntar famous for the Cafes and the scenic beauty untouched form the modern style. You can easily find the homestay or rooms available at a very nominal price. If you an adventure seeker, nature lover and photographer by chance, "Tosh" is another village around 18KM from Kasol famous for its trekking trips in the nearby areas. It was one of the most remembering experiencing to this trek. You will feel like to stay here for the long time and a tough of going back will disappear. The nature is so calm and giving us so many things. But with no other option it was time to leave for the resort.
It's time to say Goodbye to Manali. I wasn't feeling good to leave such a wonderful place after holidays. The holiday was great due to the stay in "White Meadows, Club Mahindra Resort". Staying here was a wonderful experience and will prefer this place. Staying in the outskirts was a good option and will prefer everyone to stay out of the crowd in the vicinity of nature.
Mall road here is a good option full your bags with stuffs of Manali. Shopping here was a great experience and you can easily bargain on the local shops.
When I was coming back thinking about life and realising we missed out so much things in life for running behind the materialistic things.
"Every Day is a Journey, Some Journeys Are Worth" – Varun Goel.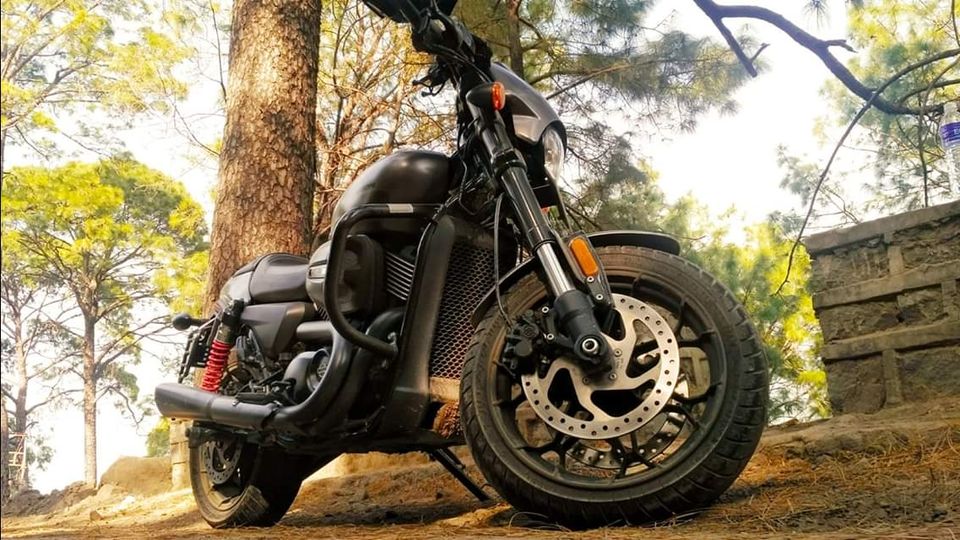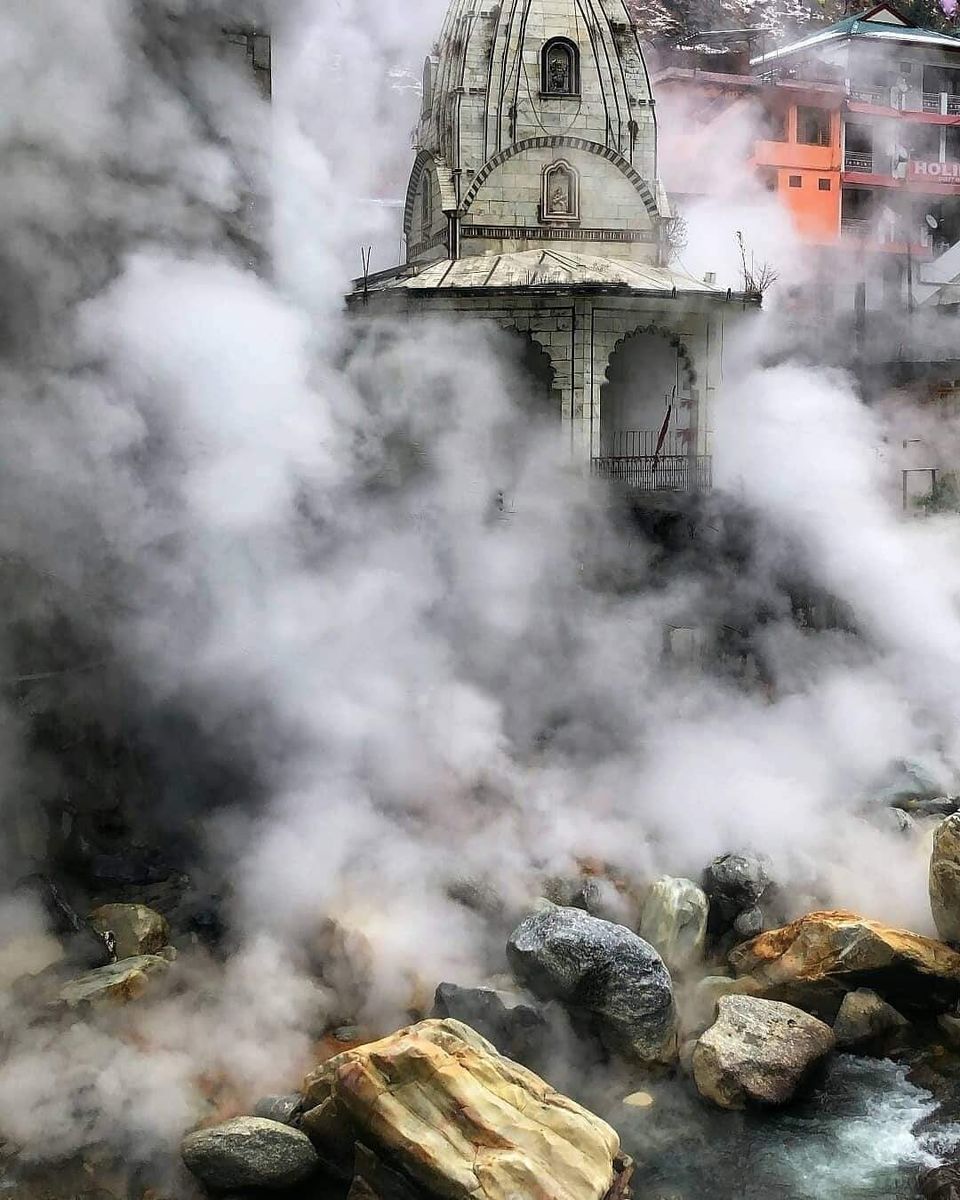 Day 2:
The next morning on the breakfast table the staff member told me to visit Vashisht.  Vashisht, a small village with natural sulphur springs. Vashist is famous for its hot sulphur water springs and is believed that water is filled with medicinal properties. The temple which is dedicated to the local patron saint "Vashista" is a great attraction. Jogini falls which is 2 KM trek from the temple will give you an amazing experience. It was going to be afternoon and I decided to leave for Rohtang pass.
Rohtang Pass stands out as one of the most popular scenic spots in Manali connecting the Lahaul and Kullu valleys. It is preferable to leave for Rohtang pass early morning as the limited number of vehicles are allowed in a day. Rohtang Pass is famous among nature lovers, photographers and adventure seekers alike. You will find some local food vendors and can enjoy the hot coffee, tea, Maggie etc. There are various ways of getting around in Manali. There are many places where you can hire a motorbike from the local market of Manali with daily wages ranging between ₹1000-₹1500. In the evening coming back after spending the quality time in the snow it's time to visit another small valley on the way back to Manali called Solang valley.
Solang Valley is another attraction place in Manali. Drive to the valley is itself cinematic. Solang Valley offers breath-taking views of the surrounding landscape and its slopes are also popular as skiing destination during winters. In summers, the place turns into a paragliding heaven. If you're an adventure enthusiast, Solang Valley is a place for you with activities such as zorbing and horse-riding. It was yet another day well spent in the Manali and found it more interesting and enjoyed the local dish "Siddu". It is just a kind of bread made from wheat flour a mixture of wheat and yeast. It is served with Desi Ghee "Clarified Butter", Dal (Mainly Lentil Broth) or with Green Chutney.