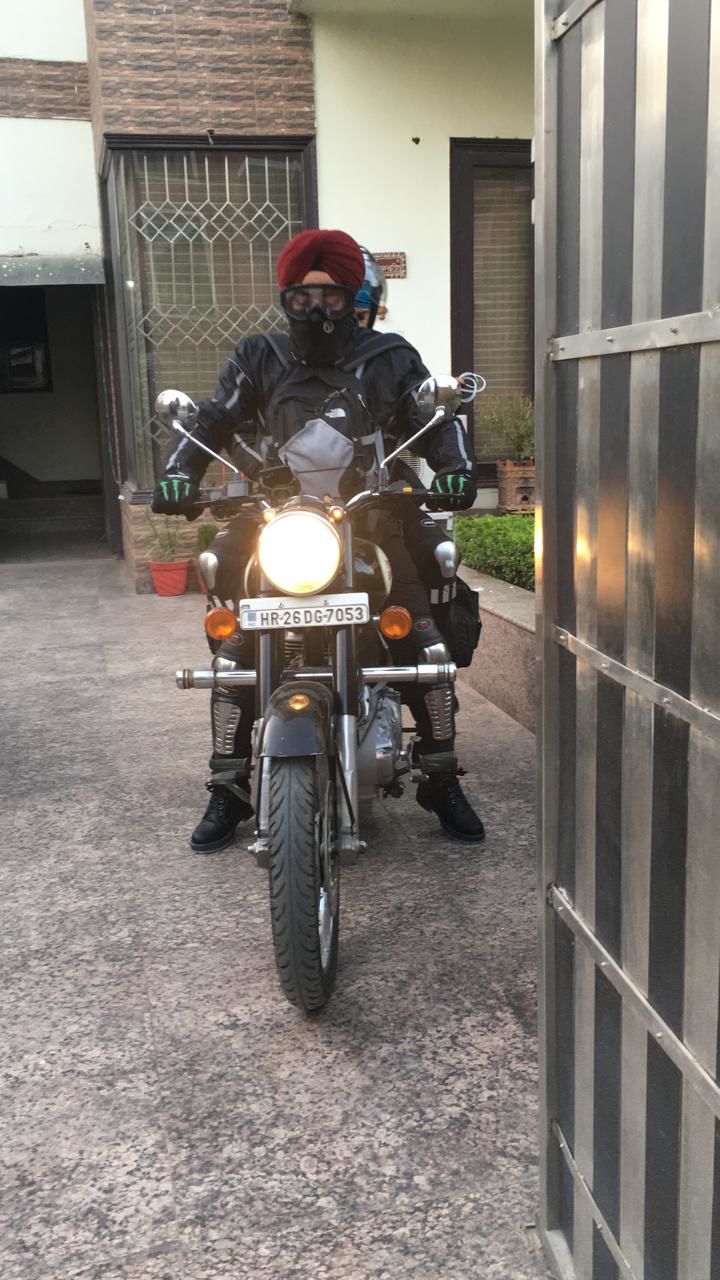 LIFE IS FULL OF SURPRISES. BUT WE THOUGHT OF SURPRISING LIFE……
We started on 8th of June 2019 from Gurgaon at 6 AM on our Royal Enfield 350 Classic to Barog, Himachal Pradesh. We had been preparing for this day for the past 3 months. No alcohol , daily exercise including long walks, cycling and doing short approx. 200-250kms biking once every two weeks to get accustomed. †††††††
We were highly thrilled and super excited to be on our way, with first stop at Murthal for some chai and light snacks.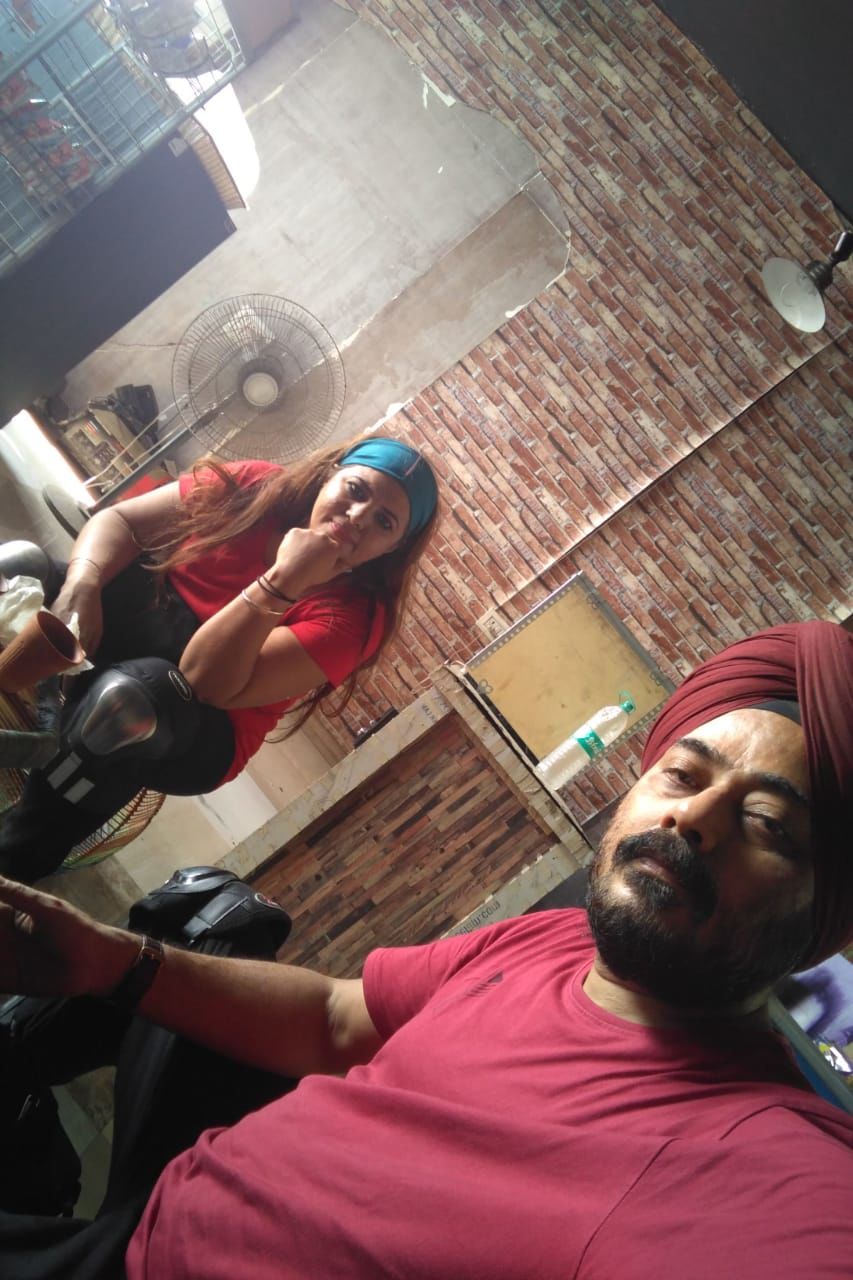 From here we headed straight for Zirakpur with small breaks for cold drinks / water and light snacking. The heat was getting unbearable, but our enthusiasm and confidence was so high, did not feel that the, heat could stop us. We kept at a steady 70kmph and reached the outskirts of Zirakpur, Punjab around 12 noon and took a break for 2 hours.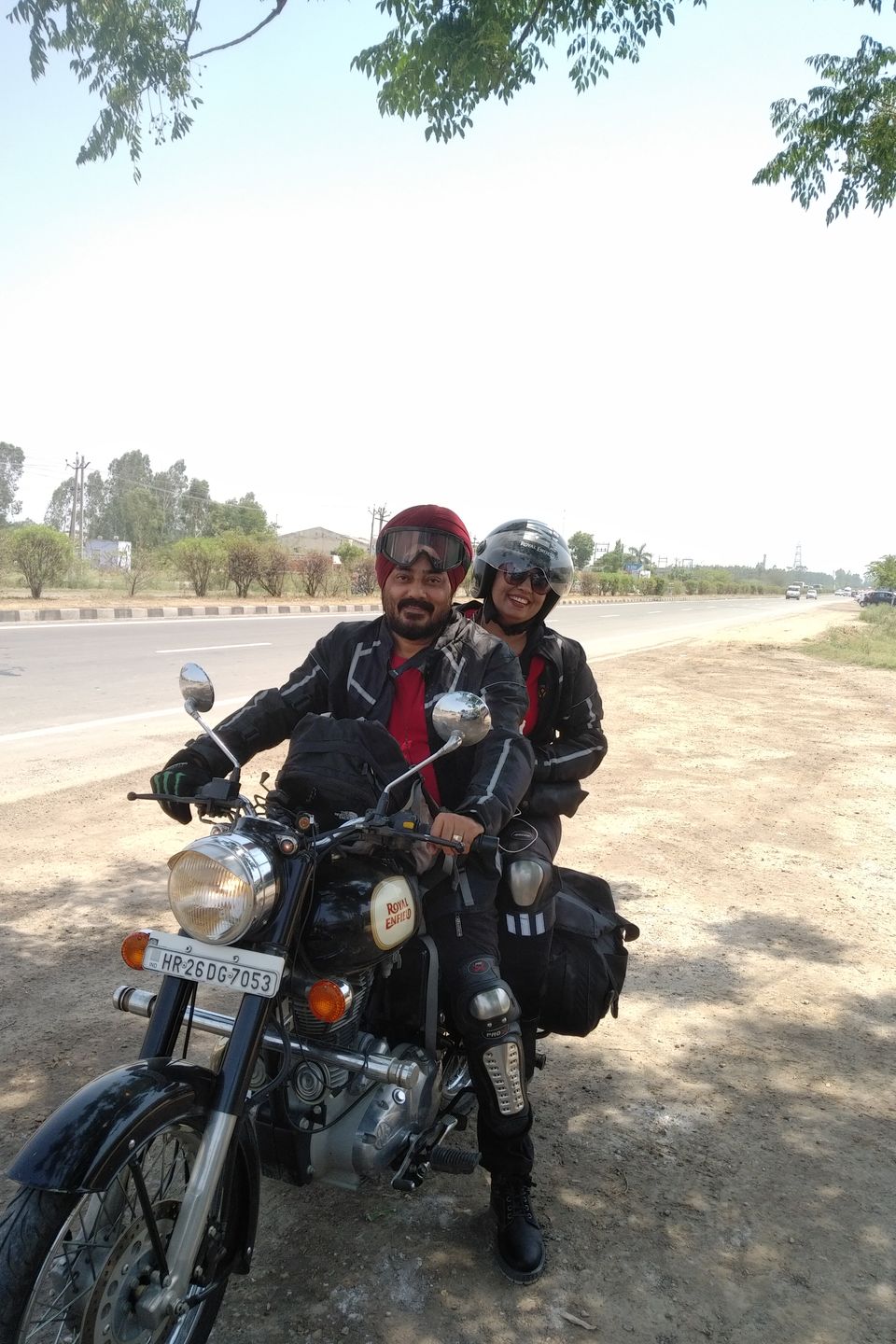 We resumed our journey to Barog around 2PM after a light lunch as did not want to over eat. After numerous stops to soak in the awesome sight of the Shivaliks we reached Barog after riding for approx. 320kms around 5PM and our night stay at Pine Drive Resort. Though had been to the mountains number of times but in a four wheeler, this was the first time on a two wheeler. We had a comfortable stay at the hotel and retired early to bed to rest our bodies, but the happiness was so much that none of us could sleep till late in the night.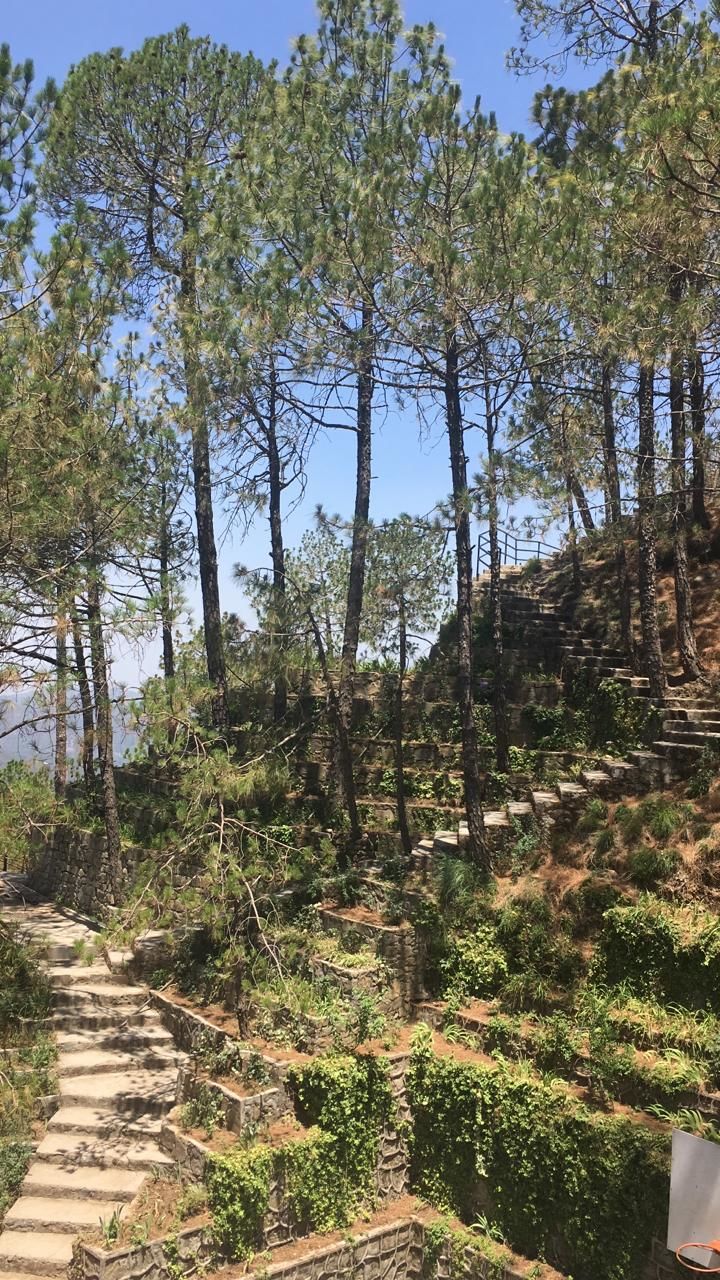 We woke up to a beautiful and fresh morning, recharged and ready to move on. After breakfast we again saddled our bike and moved towards Dharampur to take our route to Manali. This route is lonely but smooth with minimal traffic, in some places the road condition was not good though on the whole it was excellent and picturesque. The route took us through Subathu ( Gurkha regiment cantonment) / Arki and Bhararighat, before which we had our first breakdown- Tyre puncture. But we were extremely lucky to find a repair shop just 100 meters from the point.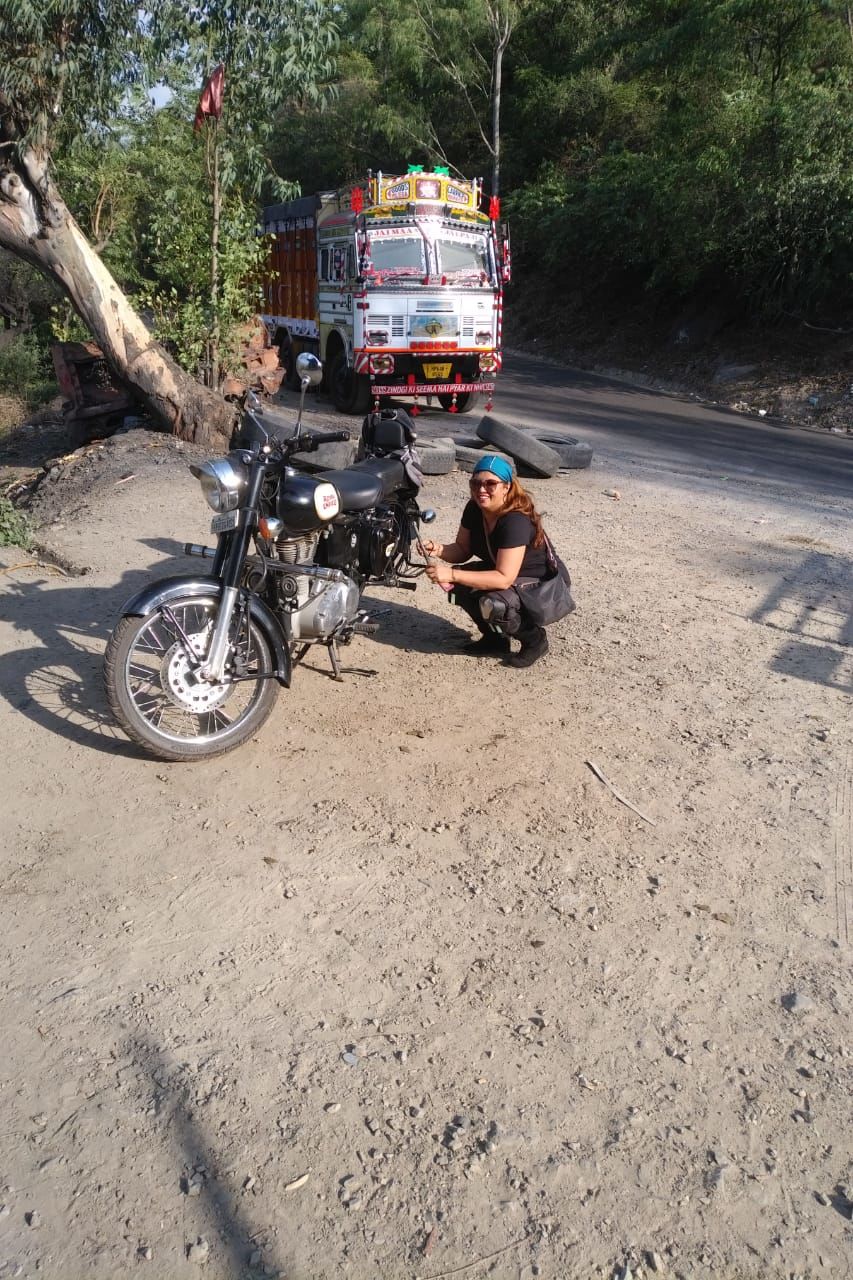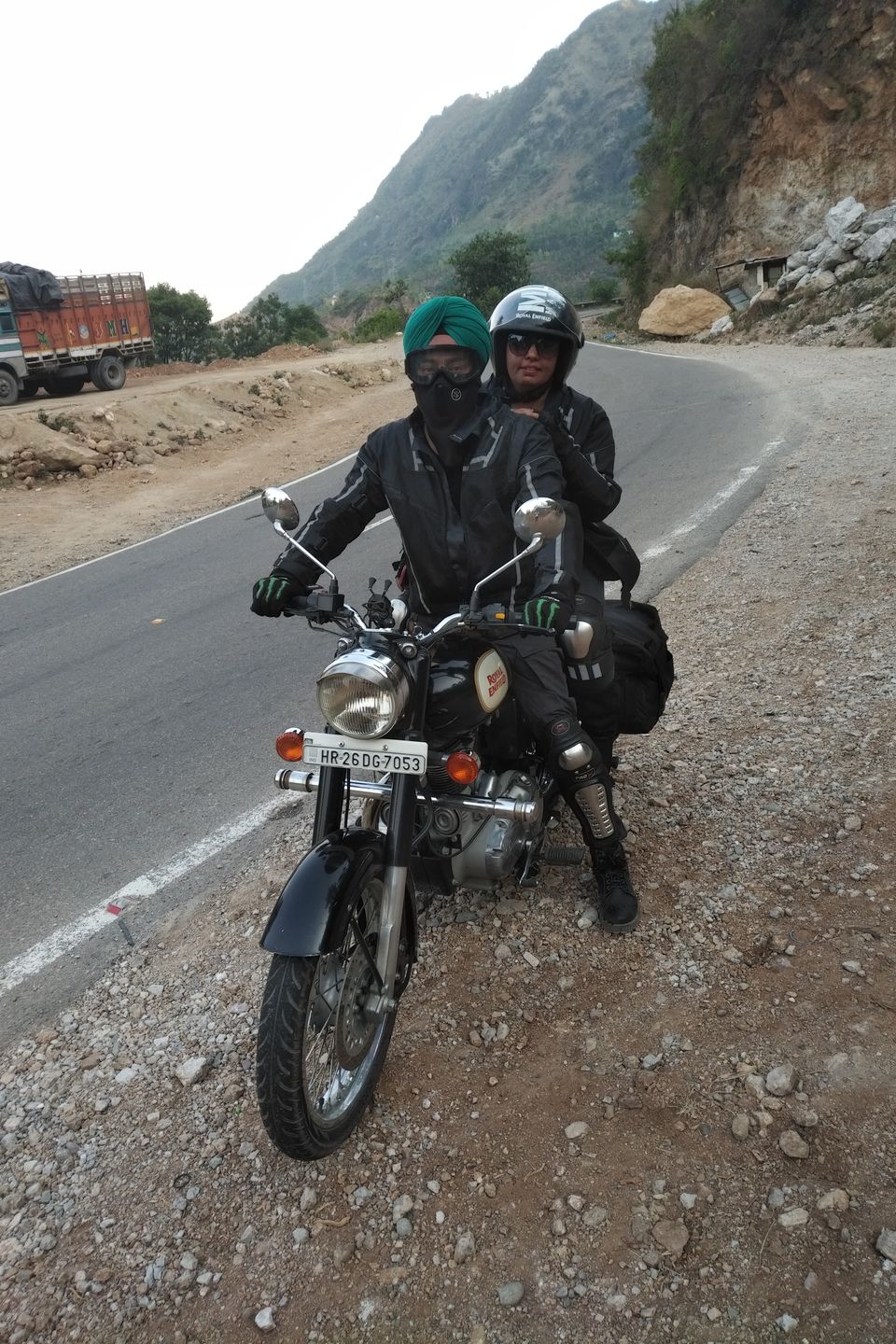 Exiting Bharaighat got on to the main highway to Sundernagar / Mandi. Went past the beautiful Kol Dam on River Satluj. Watched the sunset over Satluj a spellbinding sight.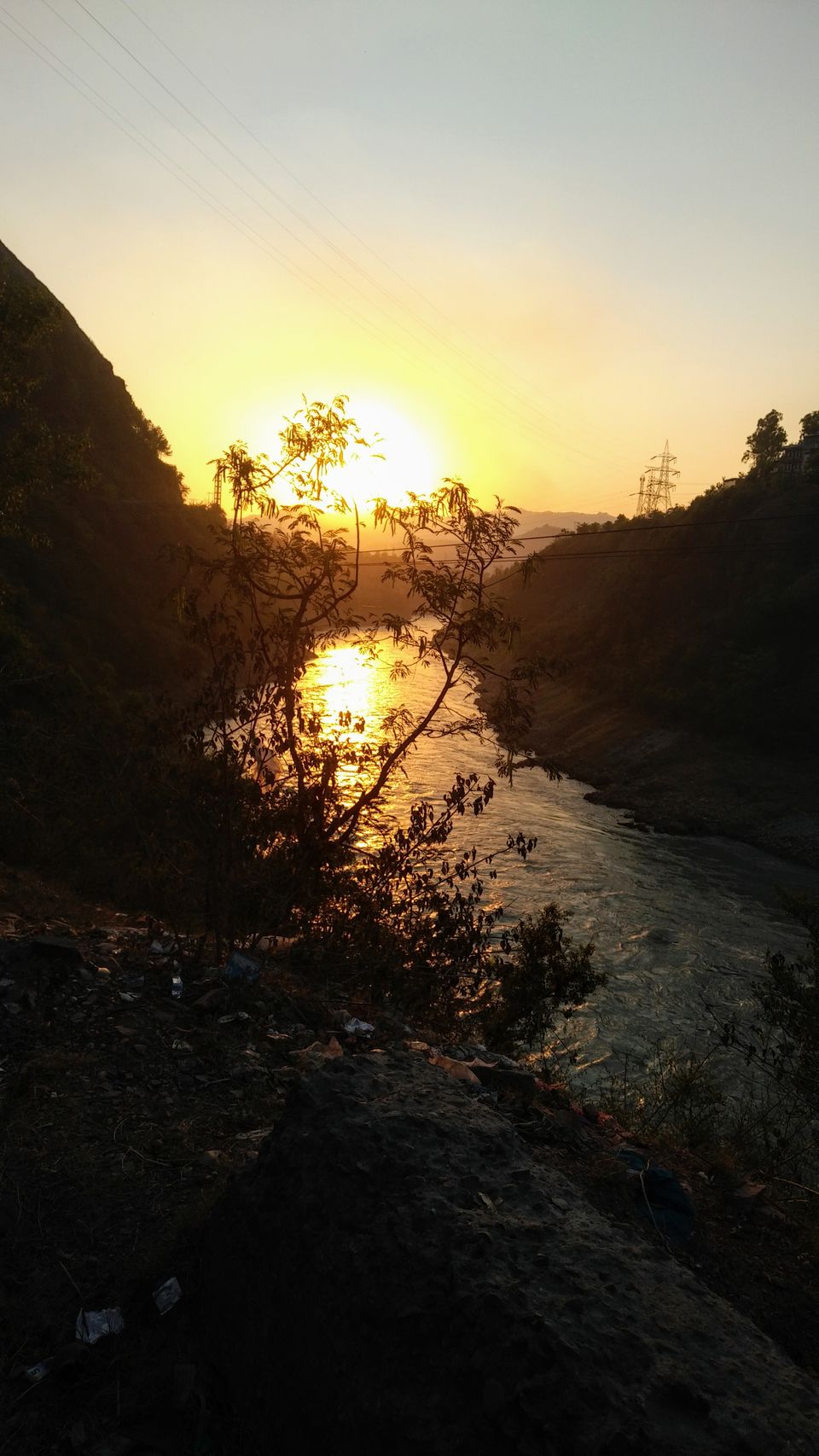 After a lovely small break and some sugarcane juice we moved towards Sundernagar / Mandi. Since it got late due to very heavy traffic in Sundernagar area we stopped for the night at Valley View, Gutkar. Woke-up early and left for Manali via Mandi / Poh Dam / Aut tunnel / Bhuntar / Kullu.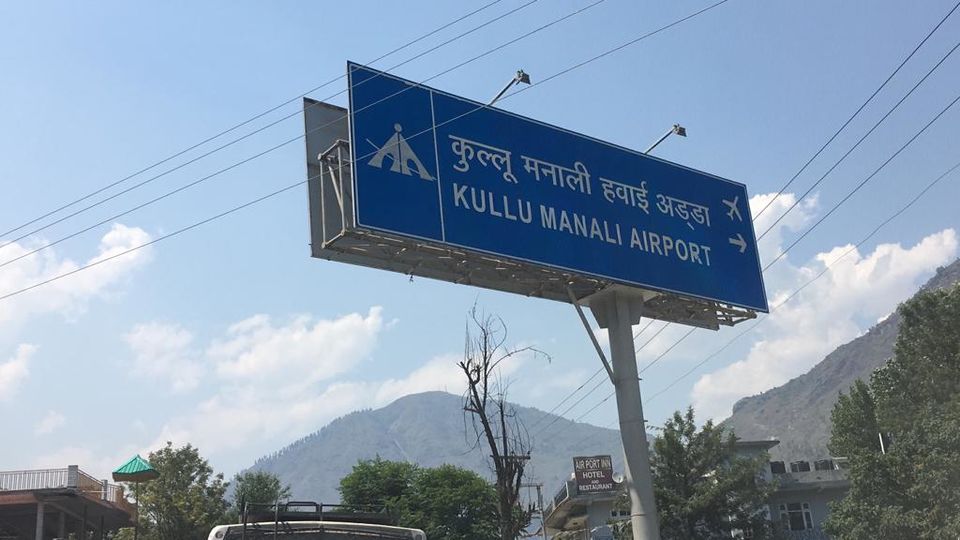 FINALLY WE REACHED MANALI on 10th June.. exulting and congratulating each other for our achievement and congratulated by our family and friends.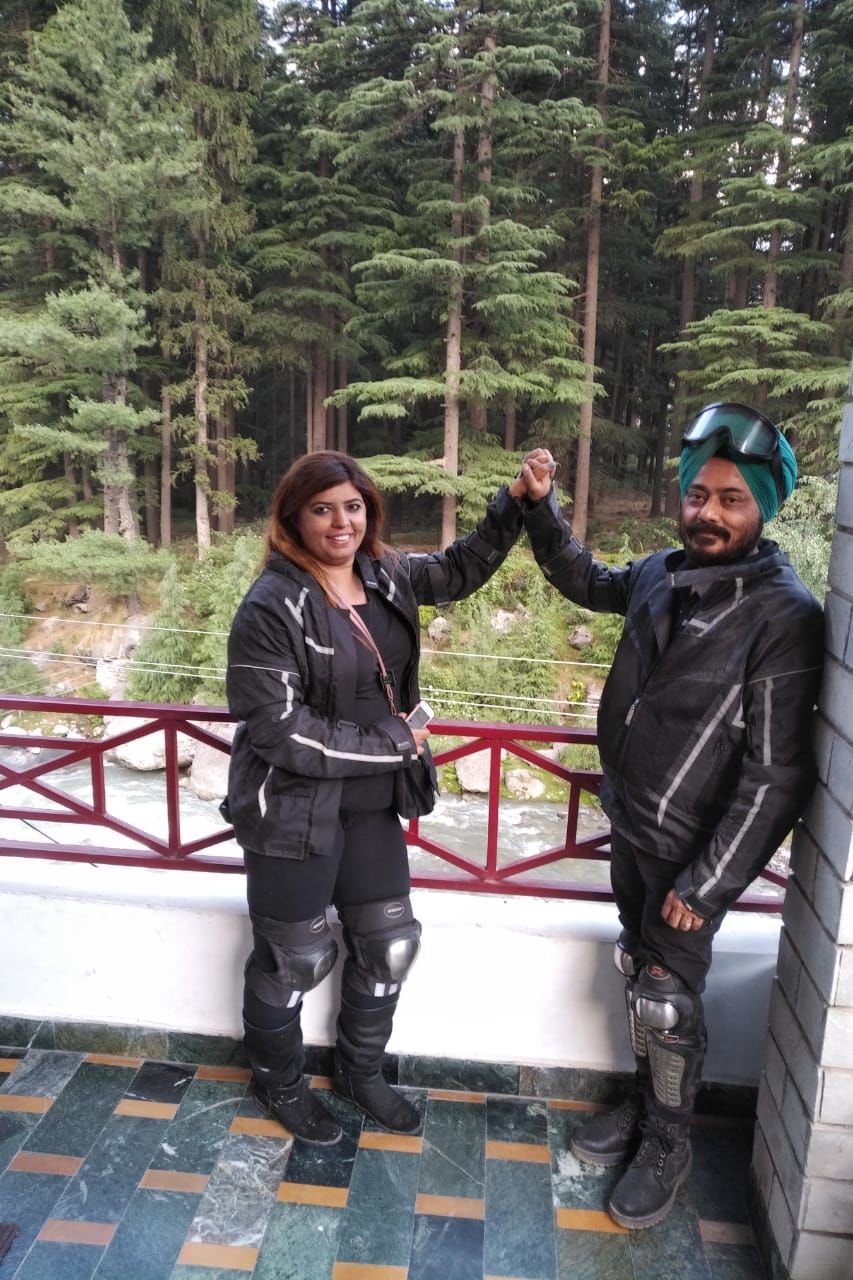 We stayed here for 3 nights relished and enjoyed our stay. Our confidence was so high that we thought of making to Leh, but unfortunately the route to Rohtang Pass was in a mess due to heavy traffic jams delay upto more than 8 hours.
Hence, we ditched the plan and enjoyed in and around Manali staying at Gaursons Cottage at Naga Bagh, near Raison.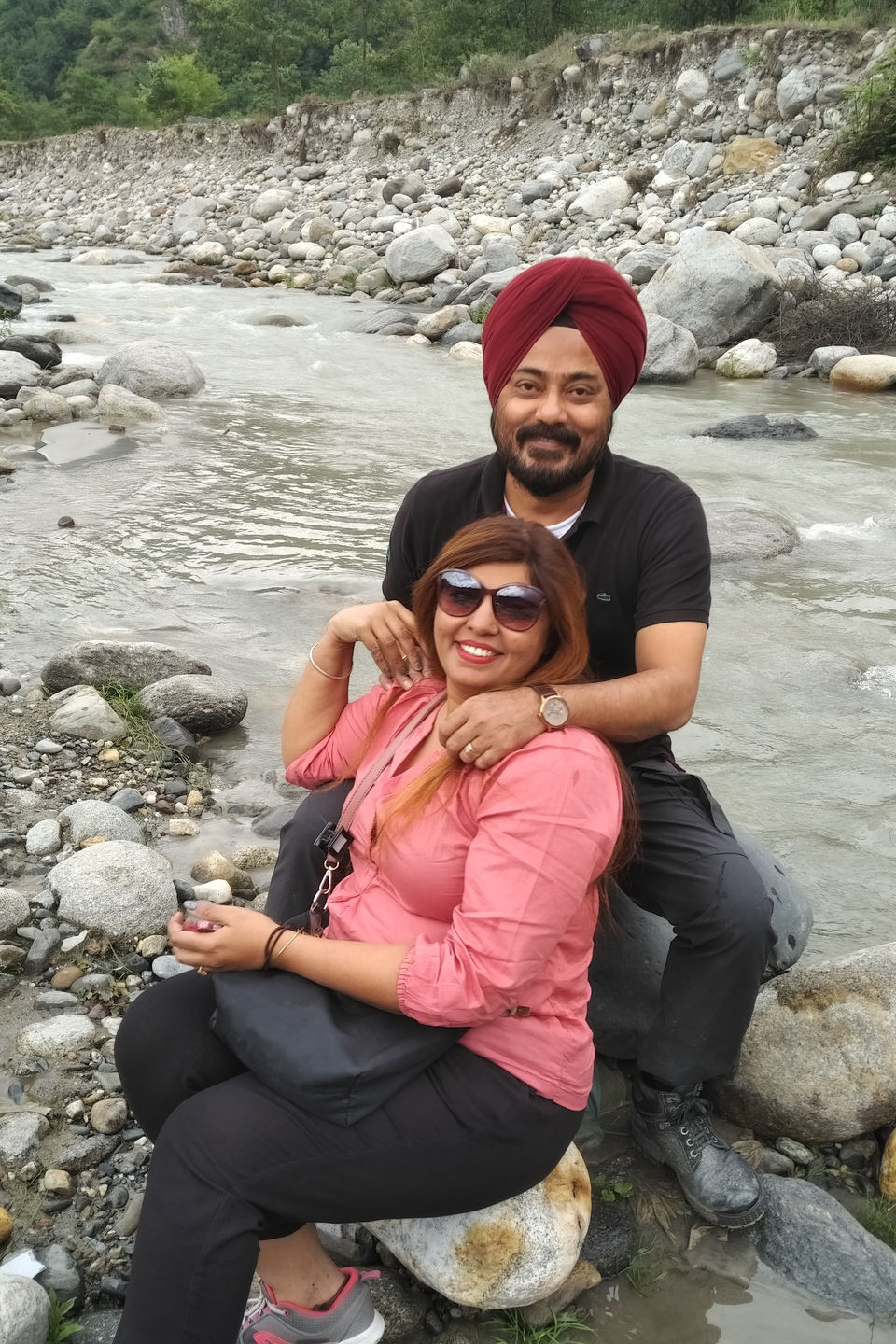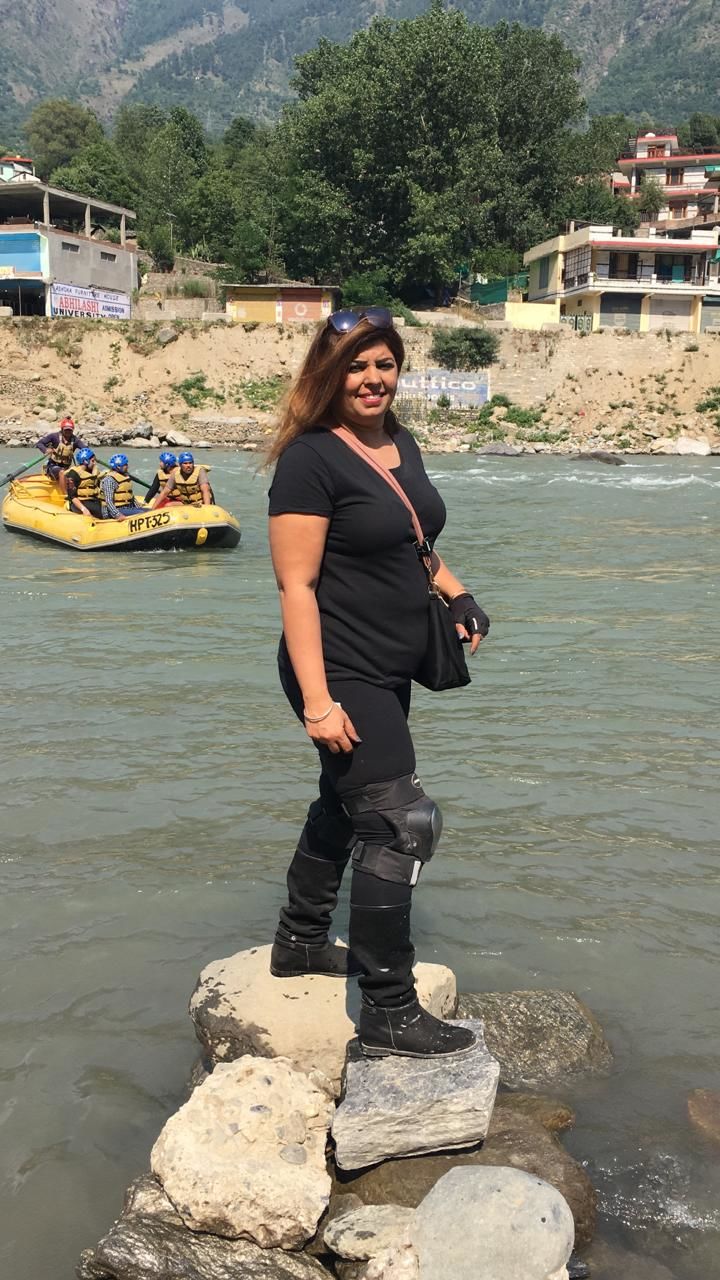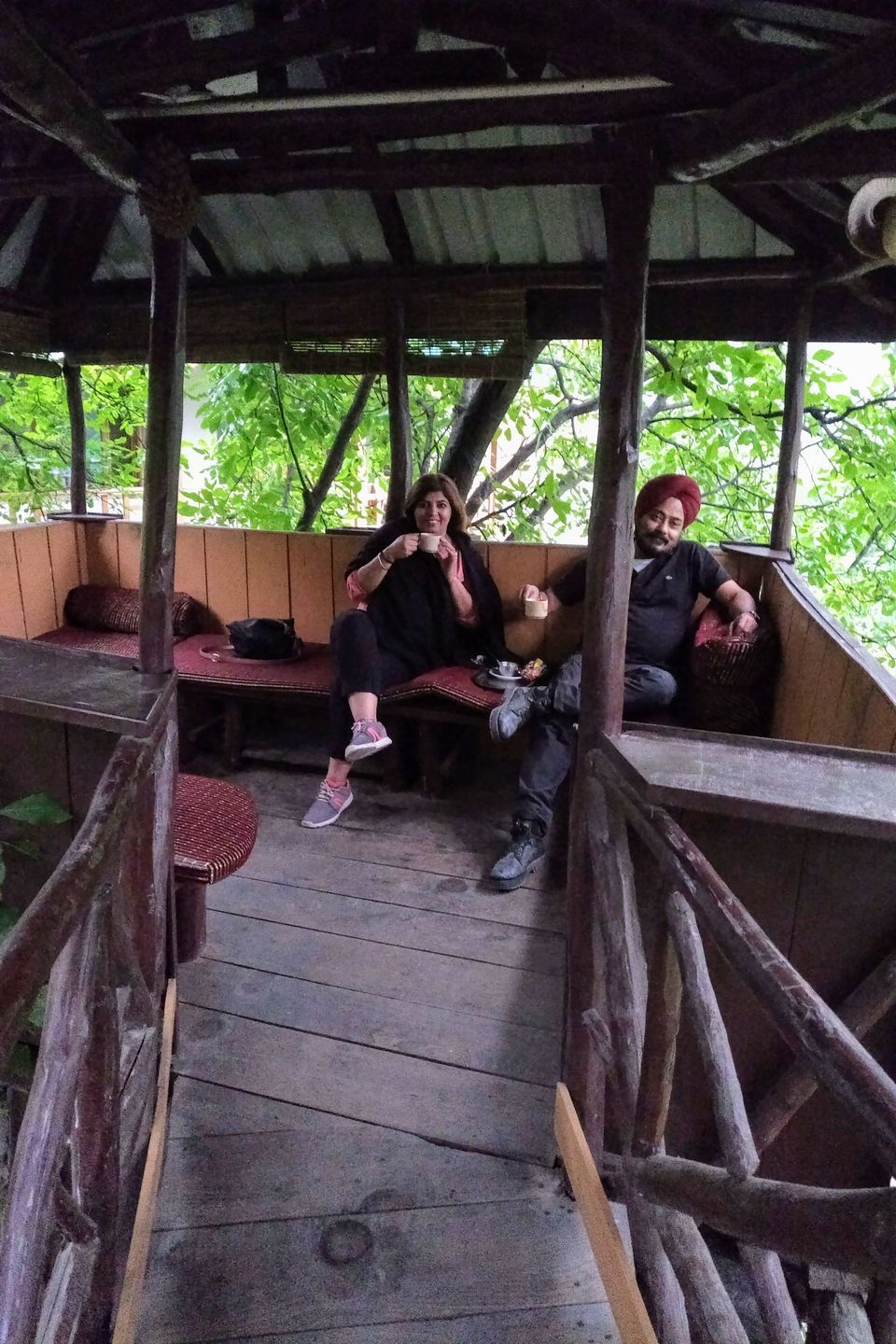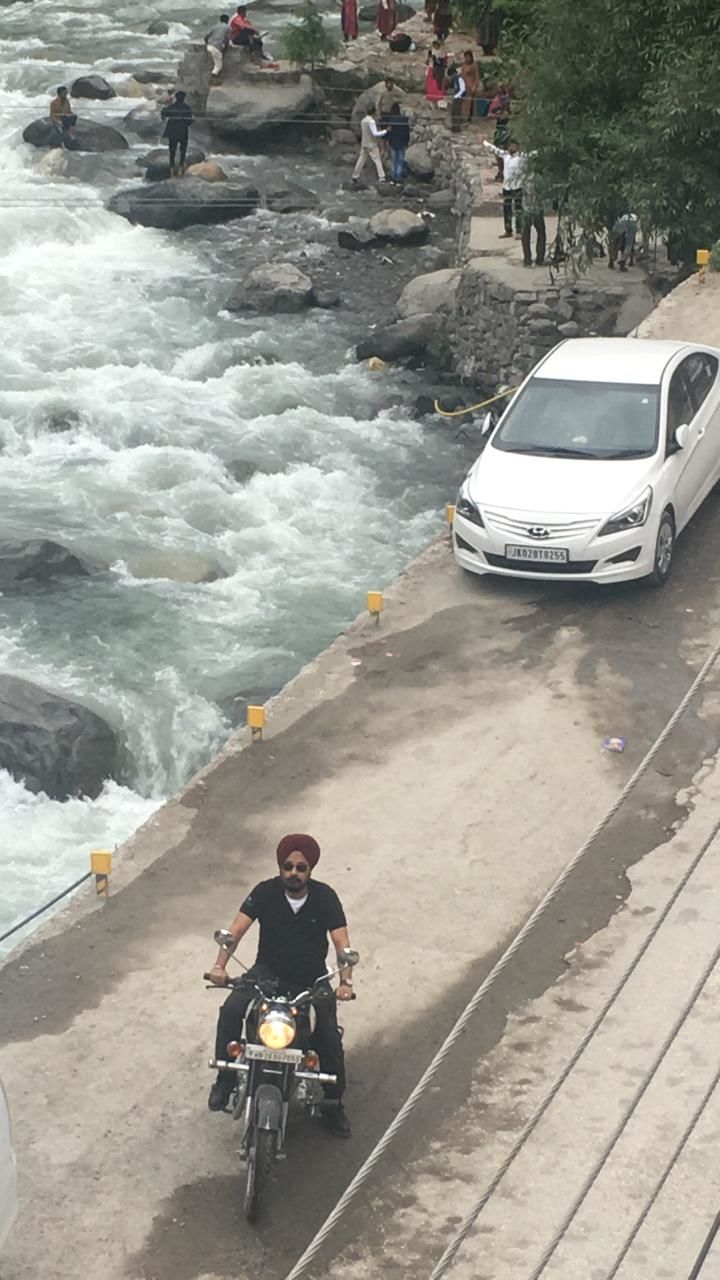 We finally again packed our saddle bags and left Manali with a heavy heart but rejuvenated on 13th morning at 7.30AM for our return journey. A day before there was a heavy downpour in Kullu / Kangra area causing slush on the road due the construction work by NHAI, making it very difficult to negotiate the bike. But somehow managed safely and took our first rest at the dhabas before Aut tunnel for breakfast.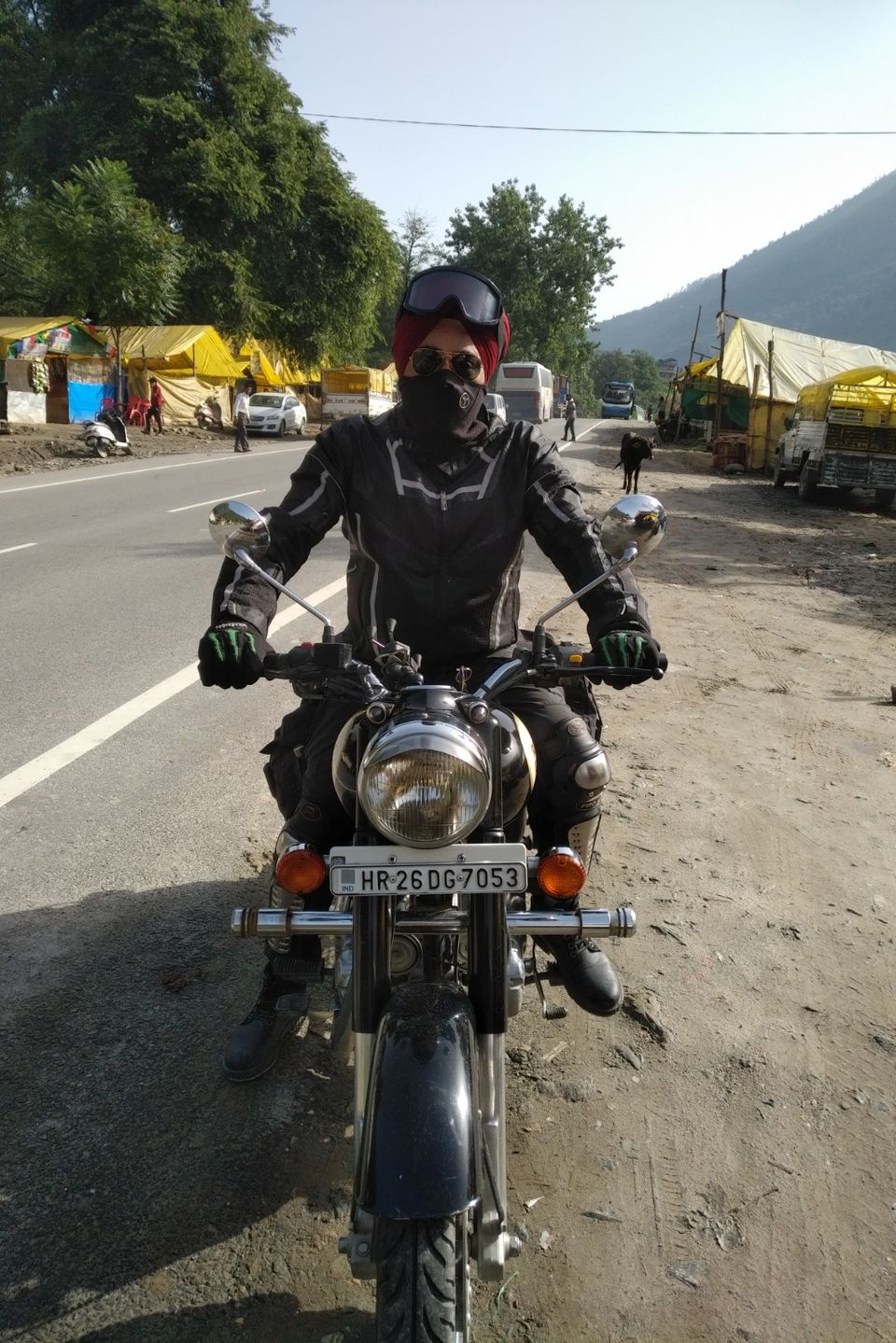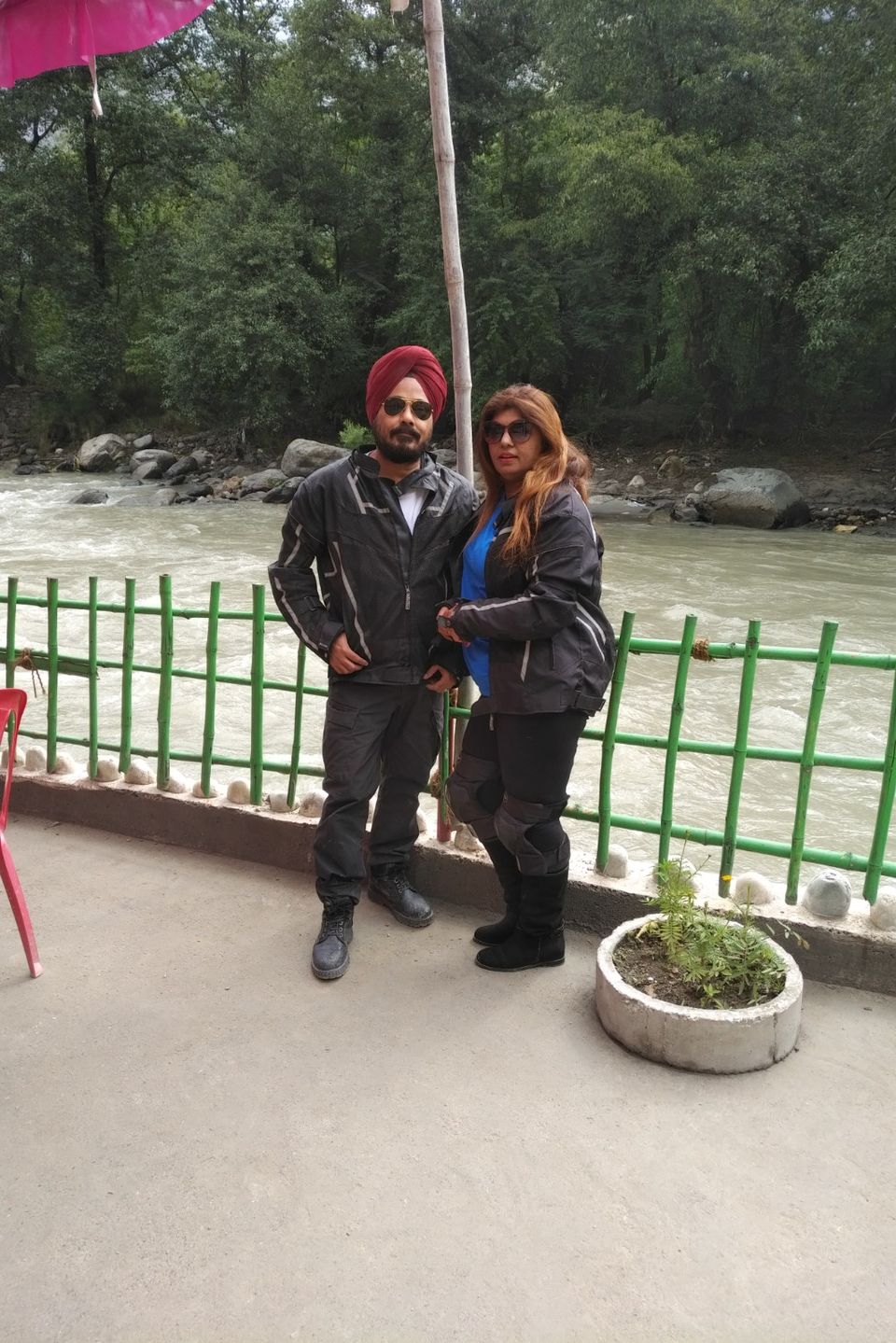 After a hearty and delicious breakfast of tandoori parathas we resumed on our return journey. As we descended the heat of summer hit us, because we had been enjoying pleasant weather for the past few days it was more difficult with riding jackets on it was suffocating. The route we took was via Sundernagar / Bilaspur. At Sundernagar halted for lunch at Café Madana around 2PM.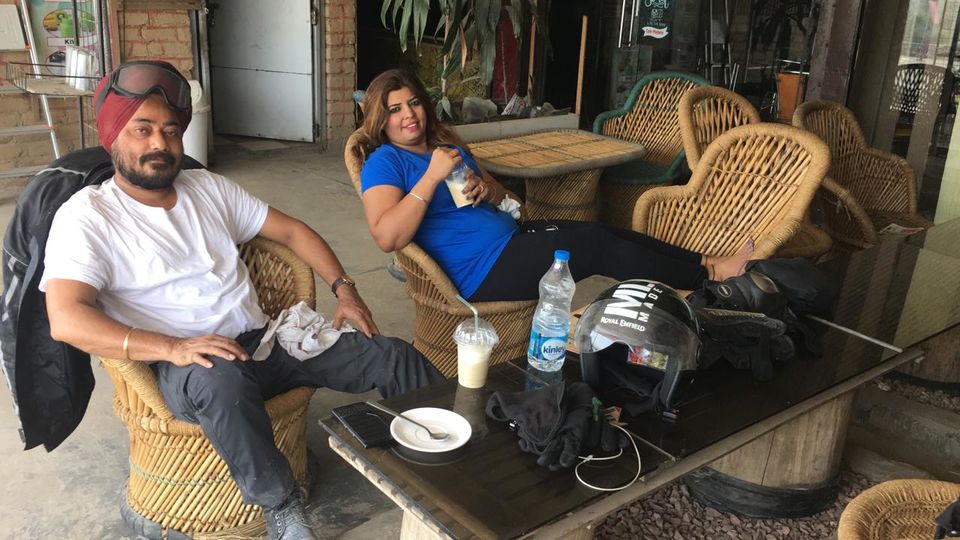 After lunch and awesome cold coffee arrived Roopnagar, Punjab around 6PM, as the terrain to Kiratpur Sahib was very steep and with heavy traffic the going was painfully slow, especially with heavy trucks movement. At Kiratpur had the famous Lemon Soda.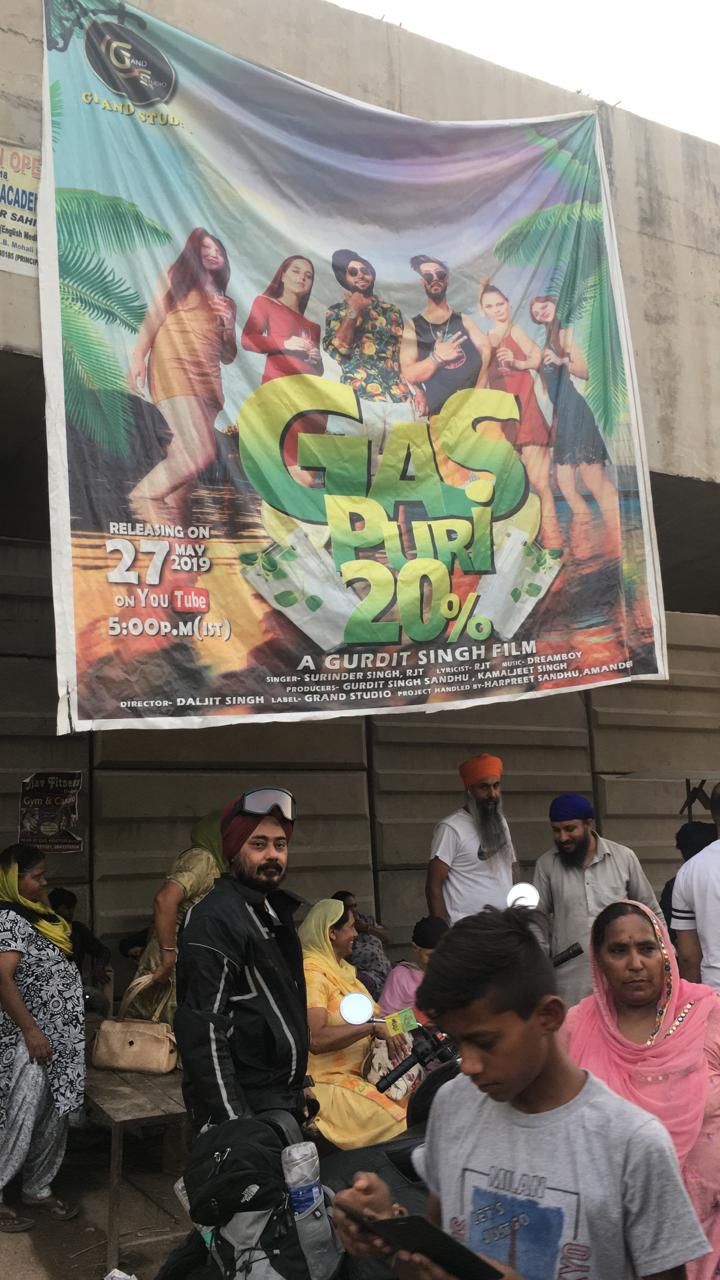 We stopped for the night at Virsa Resort off the highway and enjoyed some good dinner and rested for the final ride back to Gurgaon via Ambala on NH1.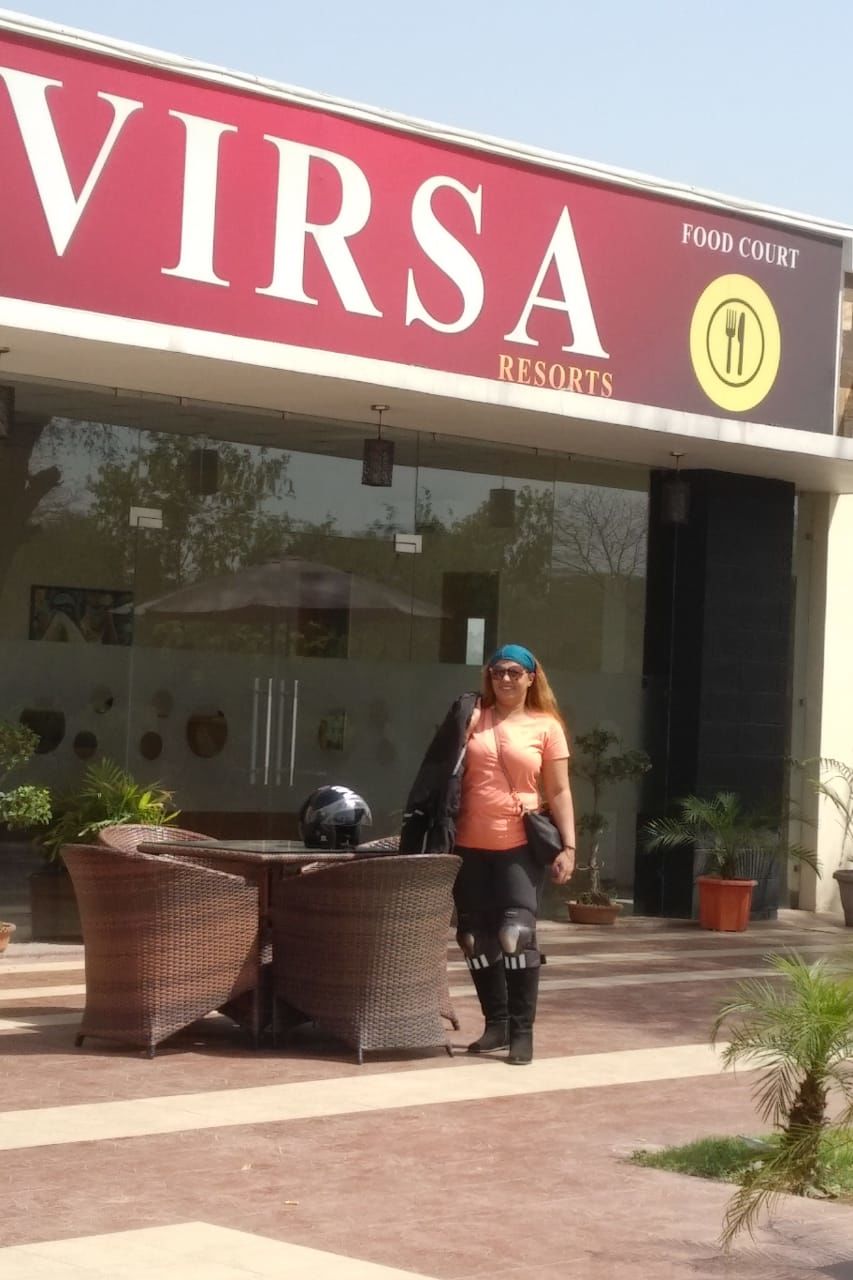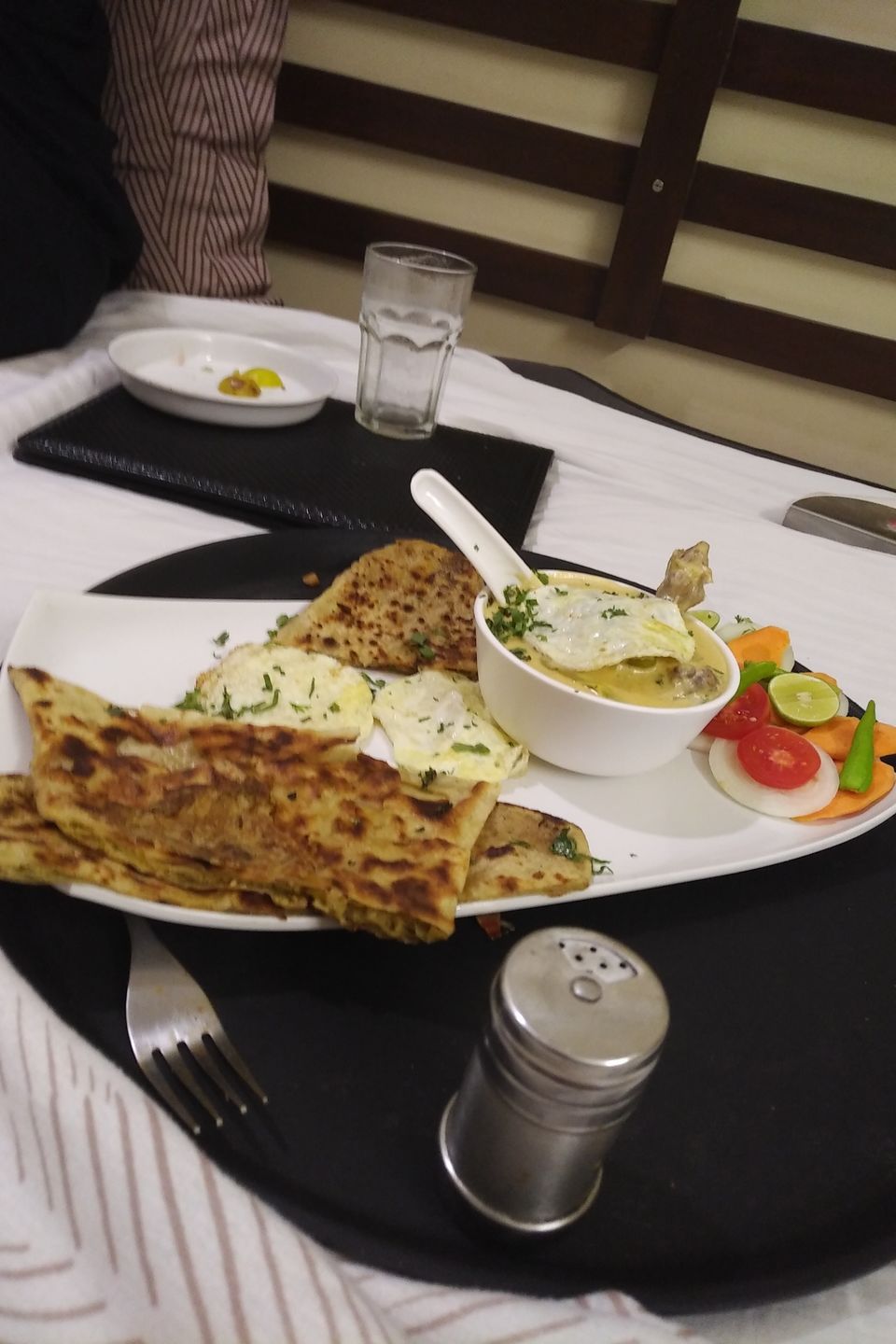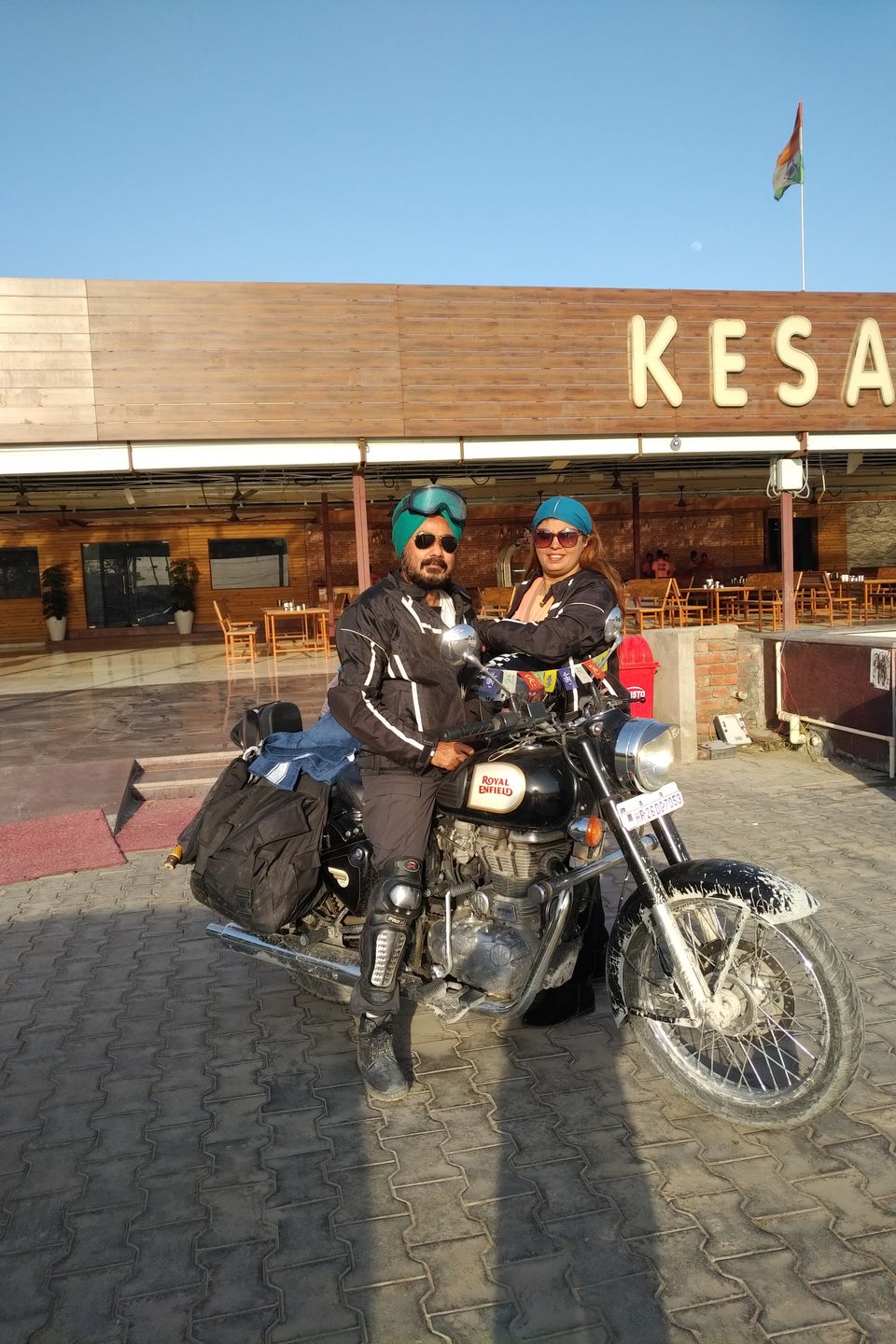 ††††
We resumed our return journey around 9AM and taking many short and long breaks due to excessive heat on the G.T. ROAD reached Delhi around 7PM, as usual the traffic was so heavy that it took us 3 hours to reach Gurgaon.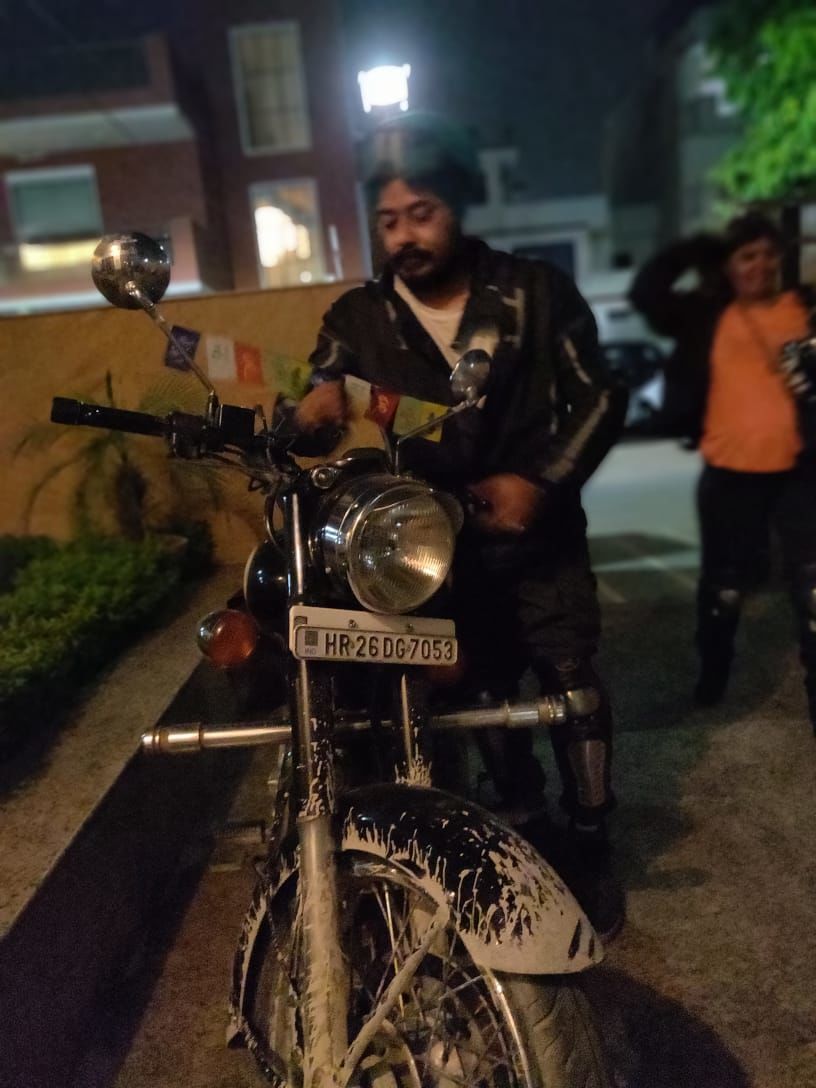 WE DID IT!!!!HIP HIP HURRAY!! 1400kms!!! WOW!
HOME SWEET HOME
WAIT FOR THE NEXT BLOG..CHEERS / ADIOS FOR NOW..