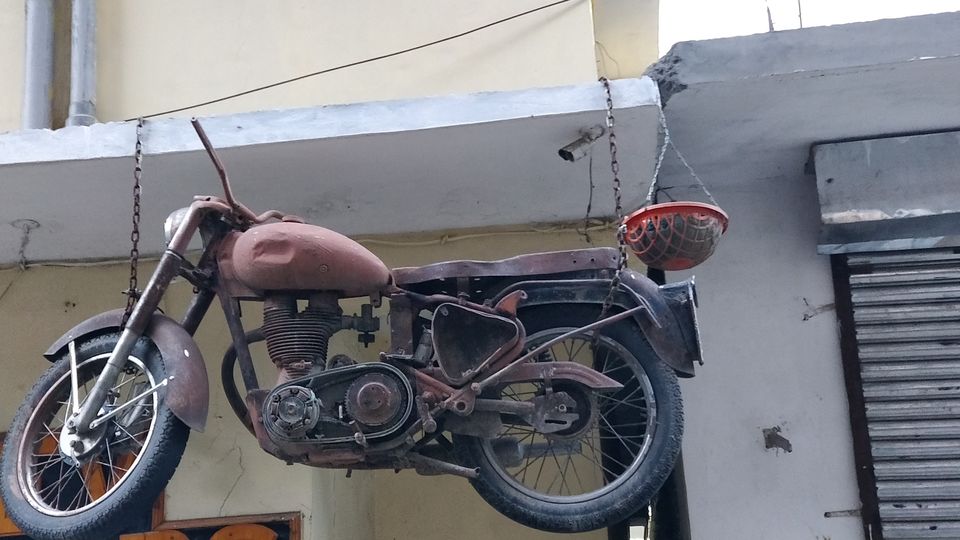 24 June 2018
This day we need to get service to our two bikes and car. After having conversation with locals, we have been advised to go place called Mandi. As there is the only
Place where our car can be repaired.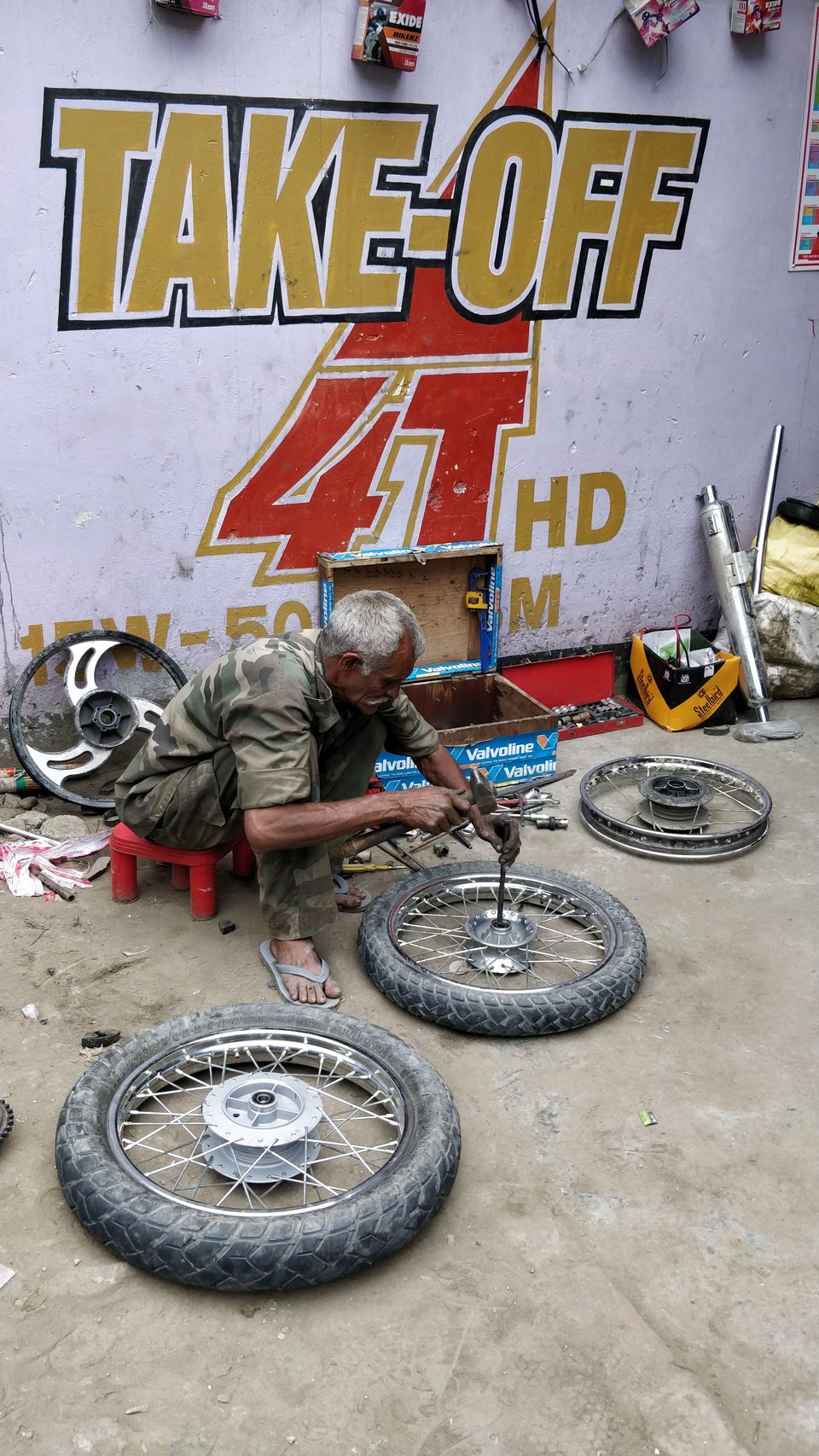 We discussed and thought, Vishal, Atul, Bharat and Prashant would go to Mandi. Me, Dhirender and Khush would stay at Manali for bike repair.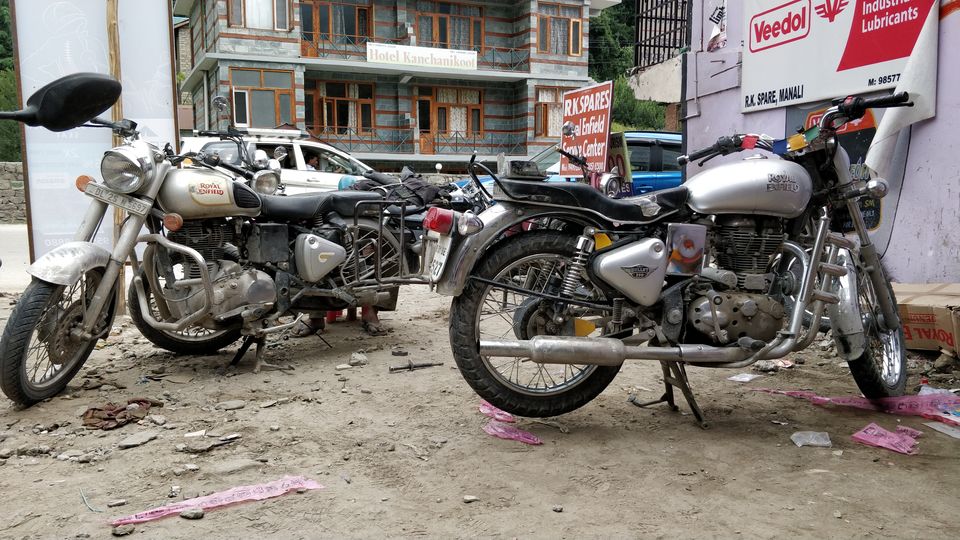 It took time to repair two bikes. Me, Khush were on one bike and Dhirender was riding on another bike. We informed our car's group and started off from Manali to Mandi.
Instead of Mandi, we met at further place called Sundernagar, Himachal Pradesh. After meeting with the rest of the guys, we took our dinner and again started off to Delhi.

After some distance there was huge traffic started due to single lane road.
Me, Khush and Prashant was bike rider now. We could still move ahead as bike takes lesser space than car and truck. We moved ahead of car now.
was lost from other bikers in the traffic and I was feeling very sleepy now. I tried to wash my face again and again but, it was not working. It was around 3am 25th June 2018.
I saw a police station and parked my bike in front police station. I put down the helmet on the fuel tank of bike and did the head down. It was 03:00am when I did the head down and slept in that position for 1 hour. I just didn't realize the one hour. When I woke up and thought I have to move ahead now. So, I started my bike and moved.
I was 70kms away from chandigarh according to the highway direction board. I got a call from Atul. We asked each other about the current location. Car was leading from my location with 10kms.
Chandigarh-Delhi highway is huge and too broad. One can run with full swing on this highway. This is the time for speed now. After 6:00am visibility has increased due to sunrise. We all was moving with the speed of bullet on our vehicle. Speed of the other vehicles on the roads was looking like as they were running at the speed of bicycle. Hahaha..!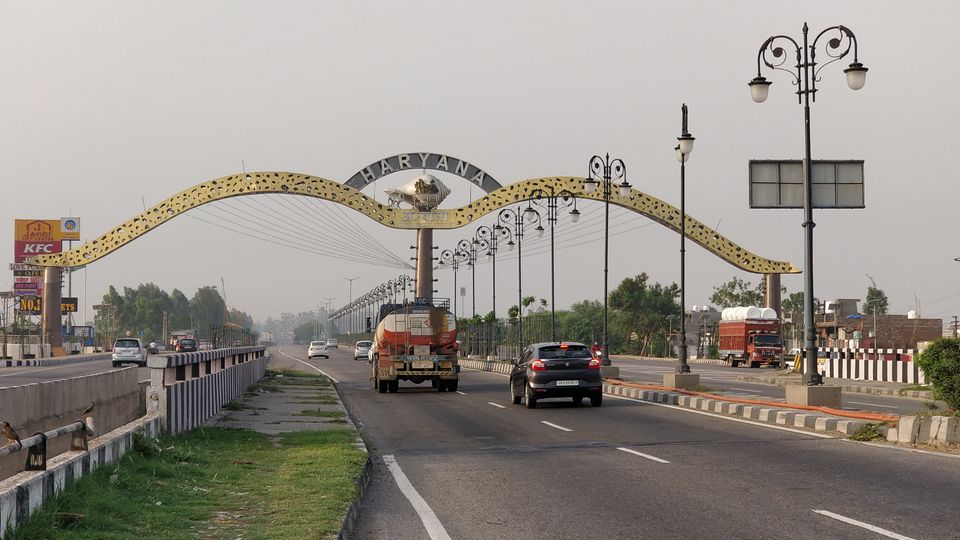 We reached Delhi around 9:30AM, 25th June 2018. It took around 3:30 hrs to cover distance from Chandigarh to Delhi. We went to home for freshen up and went to our office for work.
In this adventure journey, we got all emotions. We got to live the moments which we have just heard from others. We got to know ourself. How did we handled the situation? At which time or place we reacted to each other. How did we care for each other? How did we put our input for the entire journey? We all will not forget about every situation very soon. We also got to know, what is the difference between travel to a normal journey and to a long route adventure journey.
"You got be a believer first before you become achiever."
I would like to thank Vishal, Dhirender, Prashant, Bharat, Khush and Atul for such a amazing and dream come true life event. You all are Rockstar…!
I would also like to thank some people for their help and advice.
Ravinder Singh, Garima Singh ,Shubham Bhardwaj, Himanshu Sundriyal, Gaurav Bhandari, Aaditya Sharma, Mrinal Kumar.
Read my first blog DELHI TO CHANDIGARH, SHIMLA AND KASAULI ON BIKES