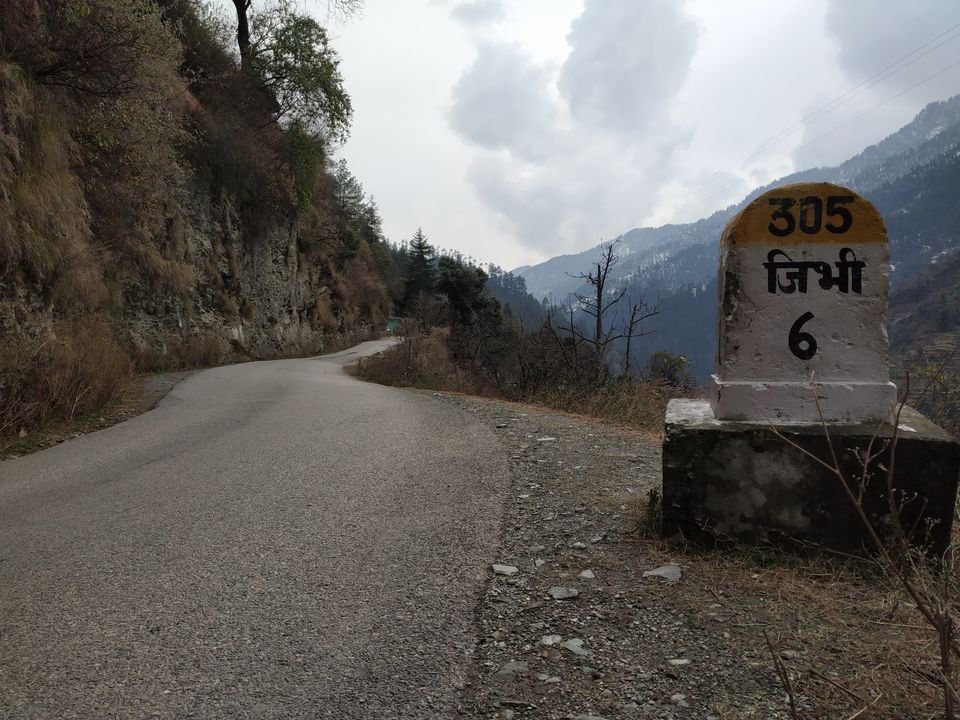 JIBHI, I always had this place in my mind since very first time i saw it on Instagram. I, with one of my cousin Nikit planned a road trip to JIBHI, an offbeat hamlet which is one of the least touristy place i ever been to and may be this was the reason i always wanted to go there. So I started my trip from Kanpur on 24th by train till Delhi where i was going to rent a bike. My cousin was coming from Bangalore.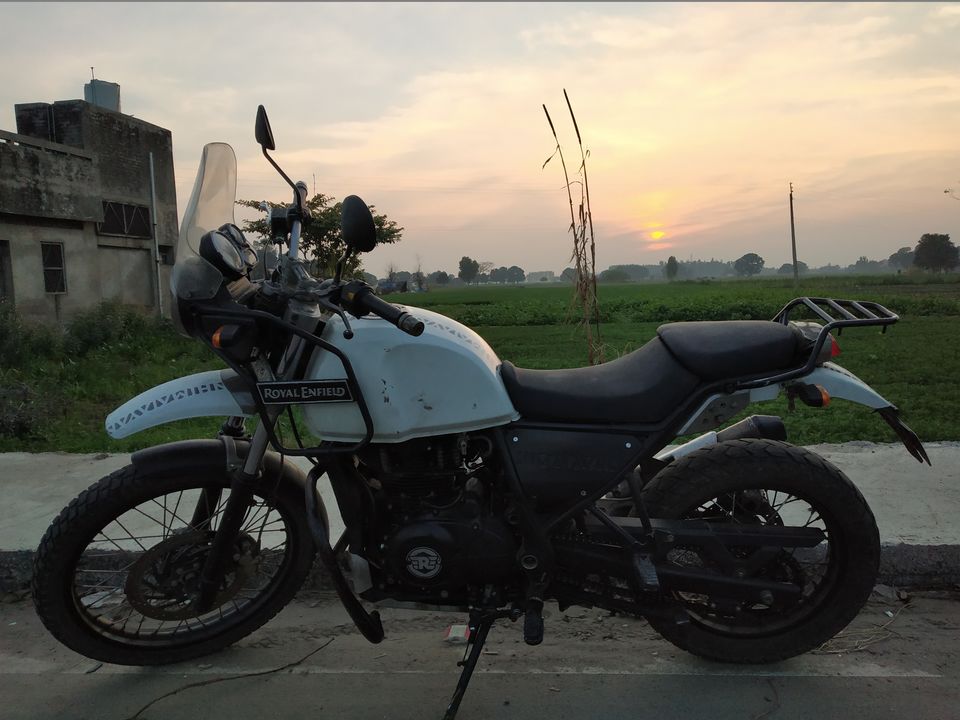 We reached Delhi by 7 AM & rented bike [RE HIMALAYAN]. We already booked our bike 3 day before and we got it for Rs. 5500 for 5 days. After getting freshen up we left Delhi at 11 AM. I had a bad experience with rented bikes so i was riding it cautiously and not going more than 70-80 kmph. After multiple chai break and one lunch break, we reached Kiratpur by 7PM. Road till kiratpur is straight and boring. Actual fun of bike ride was after Kiratpur when hilly road started.

Although it was bit scary riding in night on those hilly roads but it was more fun. We decided to cover till Mandi but due to freezy temperature(-1 deg to be precise) we could only make it till Sundernagar (103km from kiratpur) by 11 PM. We took hotel for Rs. 500.
Next morning we continue our ride at 8AM. We had our stop for breakfast and next on Pandoh Dam, picturesque place. Journey on our own vehicle has its own advantage. We can stop where we want and as long as we want. We were getting late but every things on our way was so scenic and mesmerizing that we could not resist to stop and take photos or sit by river and listening sound of water hitting stone. Because of which we took almost 6 hours to cover just 90 km.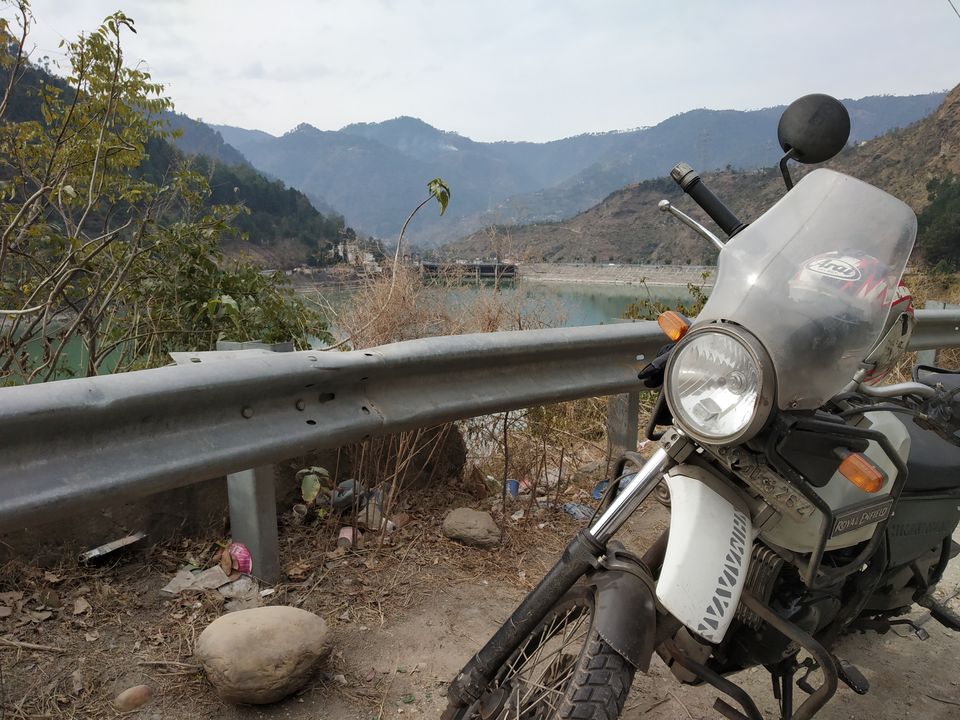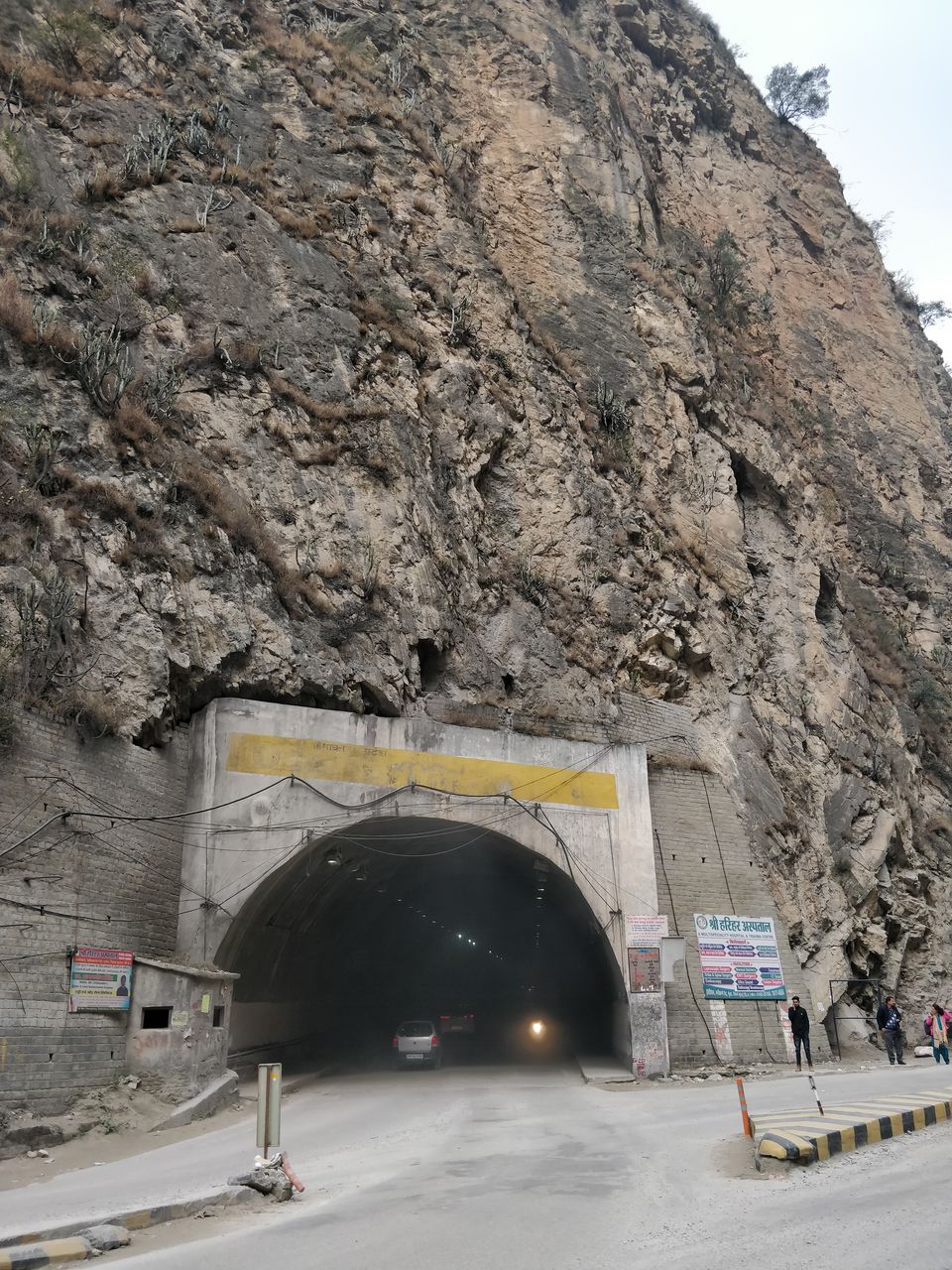 NOTE:- Remember not to enter into the AUT tunnel(which goes to manali), continue straight toward Tirthan valley. Jibhi is around 30 km from Aut tunnel.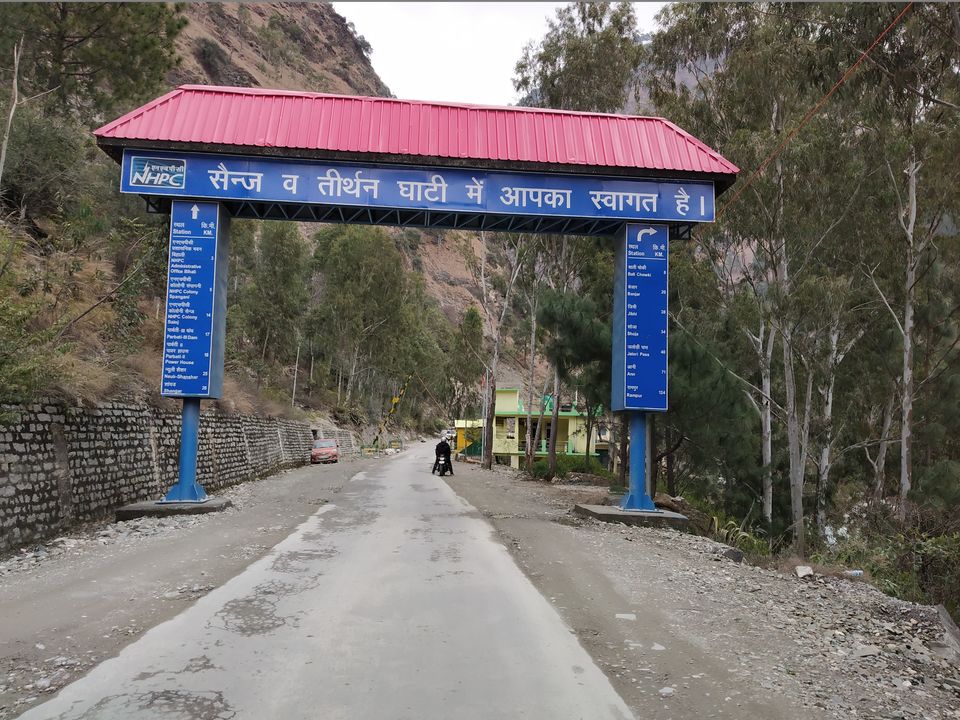 We already booked our Homestay ROCK TOP INN on MMT for 1500/- for 3 Days. The owner was super friendly and lovely person He has a dog & his name was google. We were not tired at all so we decided to cover waterfall on the same day which was around 2-3 km from our homestay. On our way to water fall our owner took us to small temple of Shesnag Maharaj temple. After then we trek to waterfall. Road was bit slippery and full of snow. It was my first time walking on snow and the feeling was beyond words. Way to waterfall was amazing and google(Dog) was accompanying us to water fall. After spending good time ,we headed back to out hotel and while coming back we tried local famous dish known as Seedu.
Next day we were planning to go to jalori pass which we have to drop because as per local road was all blocked due to heavy snow and they suggested us to take walk till Shoja which was around 6 km from Jibhi. Trust me it was more trek than a walk. It took us more than 3 hrs to cover those 6 km. We climbed for more than 800m of altitude. We were dead tired but all those were paid off by the spectacular view from there.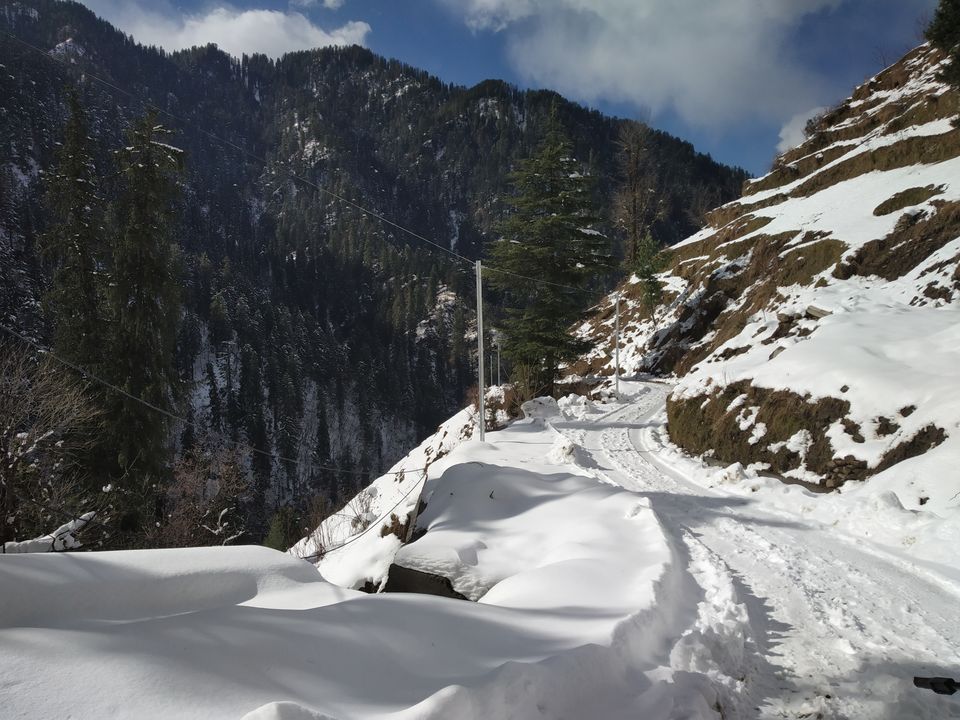 We had maggie and tea there and soon after then we started to descend as sun was going down and we have to reach down to jibhi before it gets dark.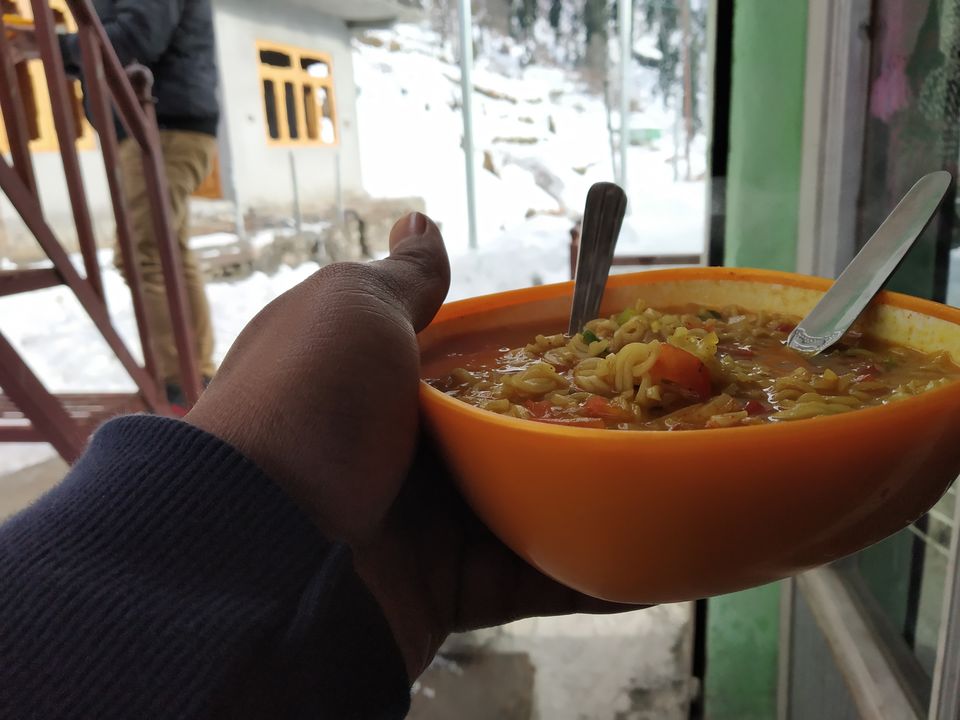 As we started our way back ,it started snowing and that was my first ever experience of snow. It was such a priceless experience. I video called to almost every friends and family members to share my happiness.(Airtel 4G is super strong on those mountains).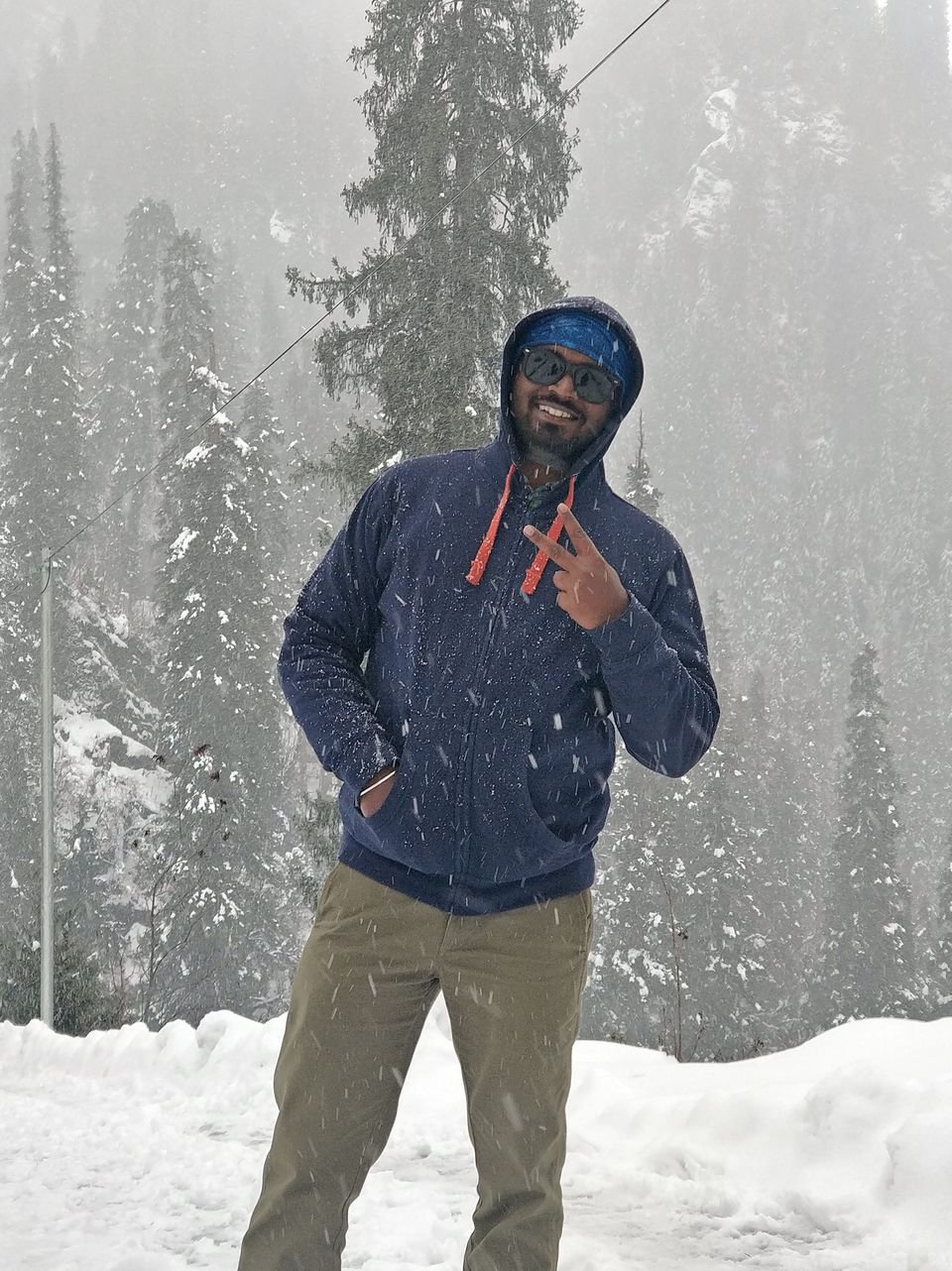 We reached back to our hotel tiered at 8PM. We had delicious chicken in our dinner which was cooked by our owner itself.

Next day we planned for Chehni kothi for which we have to go on bike till Shringa rishi temple and from there we have to trek for 2 hrs to reach Chehni kothi. It was another hell of the trek and the snow covered road make this more hard for us to walk.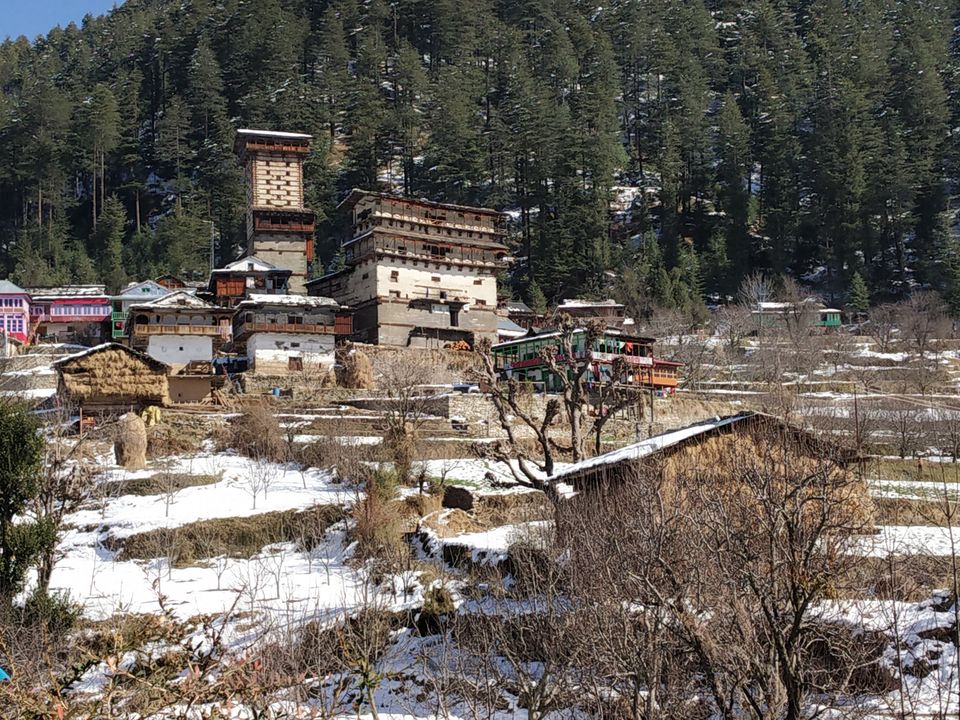 Chehni Kothi was built in 17th century by local king dhandhu. Its made up of stones and deodar wood and it is 45 mtr tall which was said to be tallest standing tower in western Himalayan.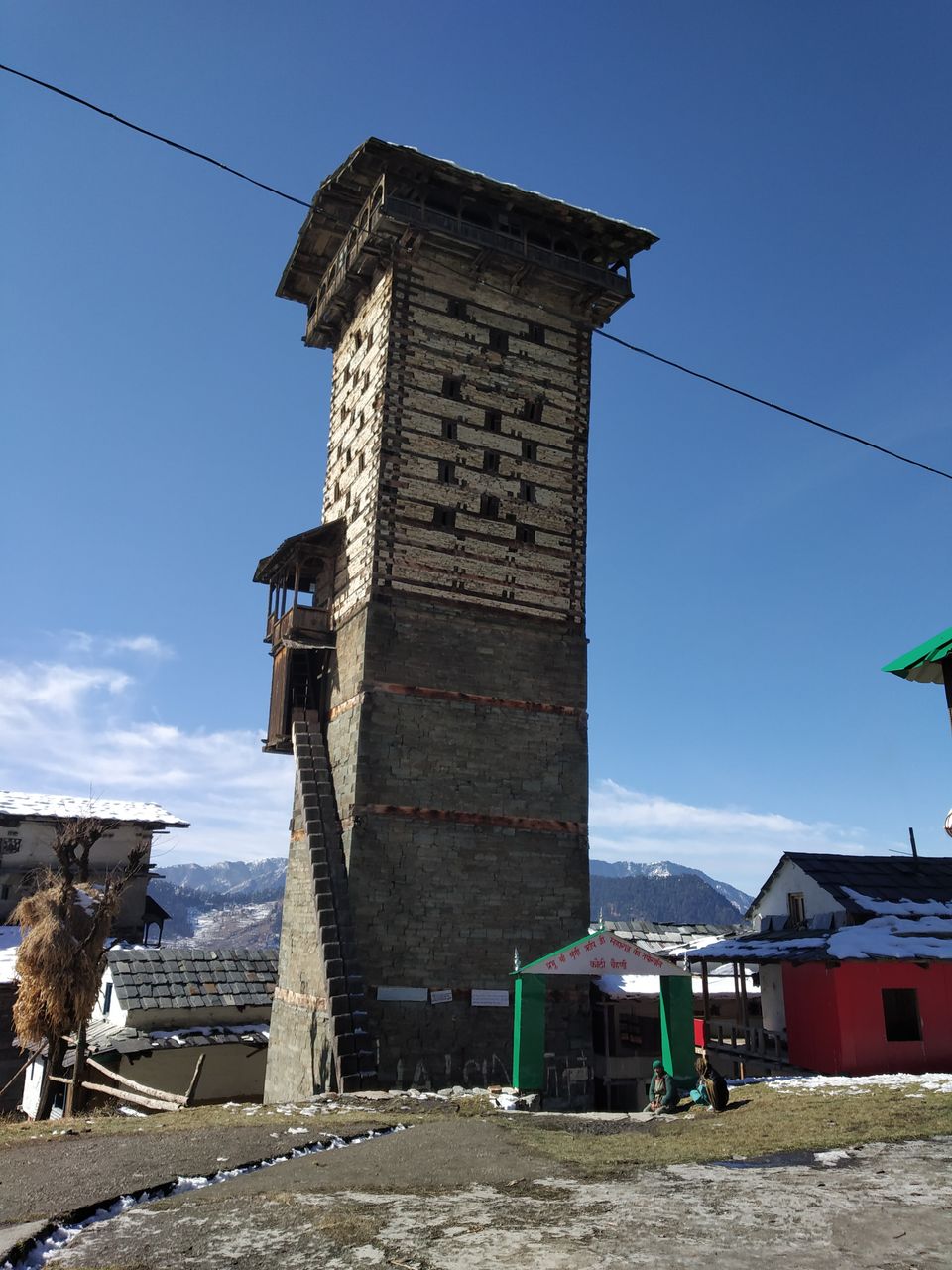 We had our lunch there and head back to point where we parked our bike. We were back to home stay by 3 PM and decided to leave for Sundernagar. It was hard to leave such a beautiful place and amazing people. It is for sure that i will be coming to this place again and not once but many more time.
We reached back to Delhi at 7PM on 30th of Jan. Returned bike and boarded train for kanpur.
And one more beautiful journey came to an end.
#offbeatgateway