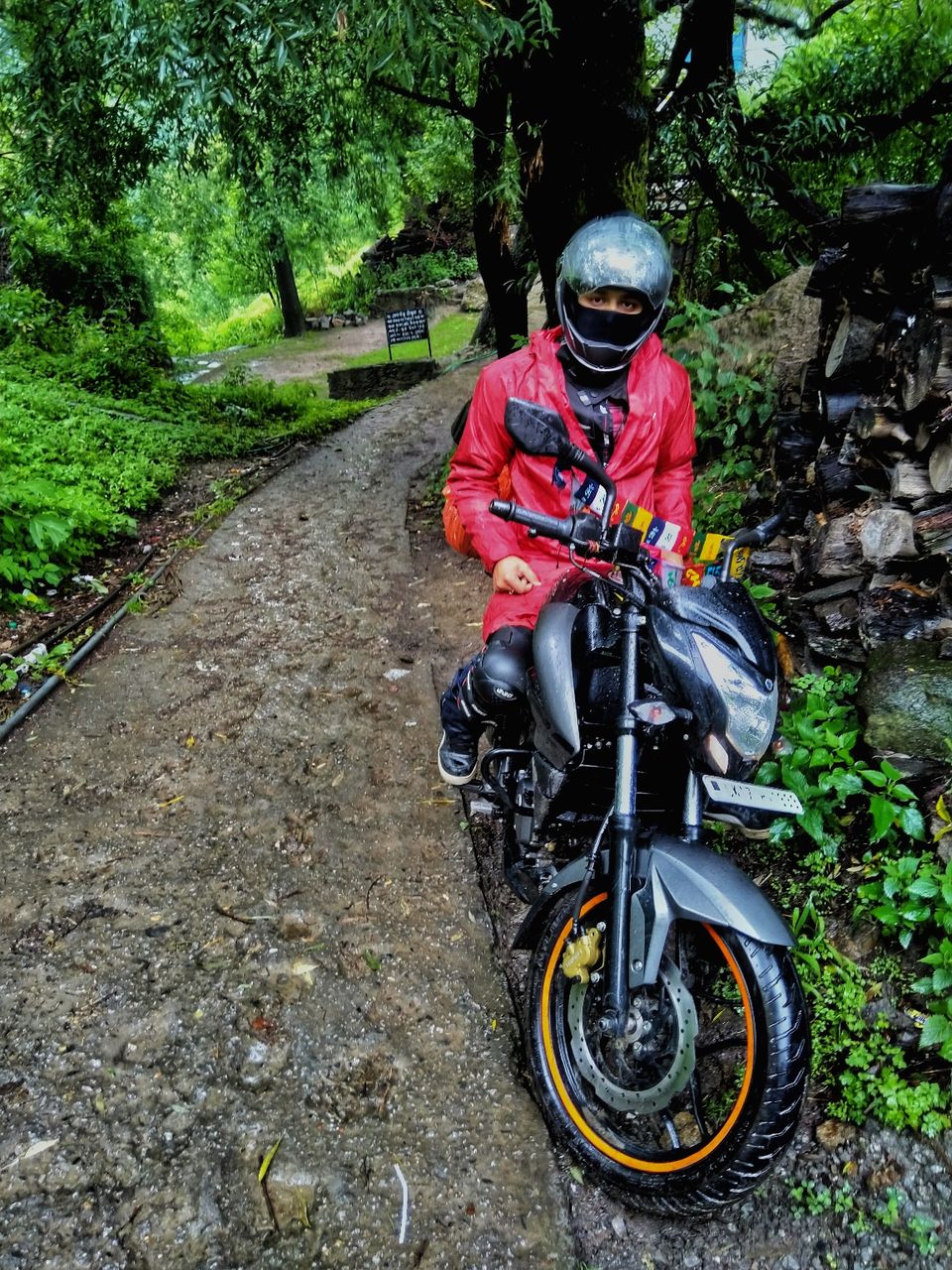 How reliving that moment is when a photo bring backs your memories which you always want to cherish.
July 3rd, 2018. The Day.
A journey is something which is not just a RIDE but an experience, a memory for LIFETIME and when it rains that's when we call it an icing on the cake.
This very photo was clicked just before I started my journey from Manali to Gurgaon, after which it started raining cats and dogs. Now that's what I call a Happy RIDE! For me it was even more adventurous and challenging as I got to reach Gurgaon on the very same day. Yes friends you hear me right (from Manali to Gurgaon – solo trip and thunderstorms, all that in a single day)
There is a saying that your patience is being judged when you truly don't want to and here's how: I encountered a roadblock after crossing Kullu due to a landslide, which delayed my journey by an hour. But the exciting part was to wait for debris to be cleared while I was busy clicking some scenic shots and enjoying the weather.
The showers stopped at Billaspur but resumed again to my despair at Chandigarh and it was already dark by now. With that amazing whole day ride I planned to take a small break at Murthal. The moment I applied brakes that's when I started feeling tired and the worst part began when I entered Delhi and guess what, the roads were packed with a fleet of trucks which further tested my patience and made me reach my place around 1'o clock in night. Hell of a ride it was and such an amazing experience at the same time.
Although it was raining throughout, with all the heavy traffic here and there the day went like nothing and that's exactly what I imagined for, before taking a solo trip to Manali.
But is this not what we ride for? Damn yes it is! 
The risk faced, the thrilling experience, the adrenaline rush and the challenges they all add up to plan a trip worth taking.
 
Let's keep RIDING and adding MILES to this beautiful life!