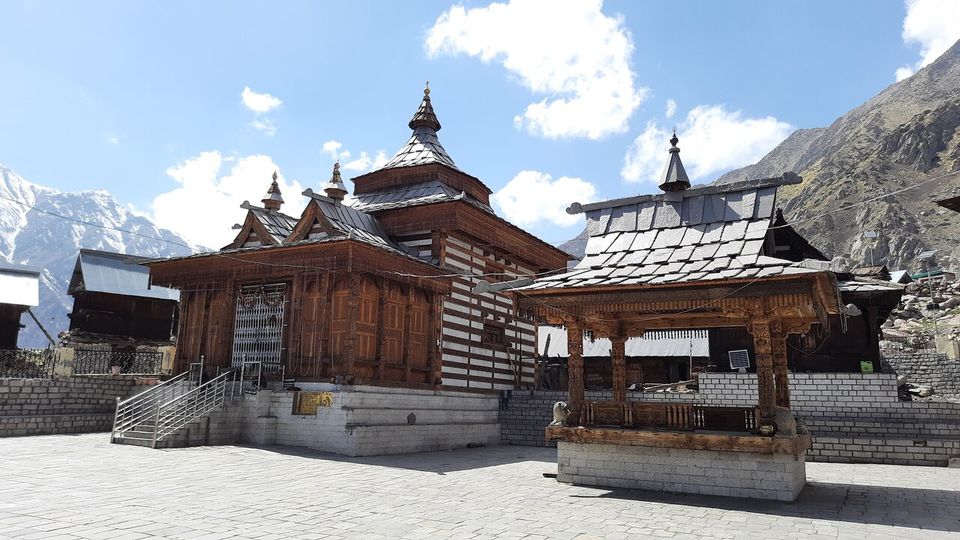 Mathi Devi Temple is located near Chitkul, which is around 45 kilometers from Karcham and 26 kilometers from Sangla in the Kinnaur district of Himachal Pradesh in India. Chitkul is the Baspa Valley's highest settlement, located at a height of 3,500 feet, and features three Mathi Devi temples. The oldest temple dates back to the 5th century BC.
The unusual wooden construction of Chitkul Mathi Temple is well-known. Devi Chhitkul Mata, commonly known as Shiromani Mata Devi, is the primary deity. There is a peacefulness about this place. The vista of the entire temple complex, with the Himalayas as a backdrop, is sure to relax you!
Before entering the temple grounds, you must take your shoes off. There are rules about who can enter the main temple and how close they can get to the deity. Darshan, on the other hand, can be viewed from a distance.
The temple has been meticulously cleaned and cared for. Amazing handiwork on the wooden walls and roofs!
Legend
Lord Badrinath's wife Mathi is said to have travelled from Brindavan to Tibet through Mathura and Badrinath, according to mythology. Later, she travelled to Garhwal, and then on to Sarhan in Bushahr through Sirmour. For her final goal, Barua Khad, she was determined.
She discovered that the area was separated into seven sections as she travelled beyond Barua Khad. Shuang Village's deity was her nephew, Narenas. As a result, she gave him the job of village watchman. After that, she made her way to the village of Chasu. Chasu Village's deity was Narenas as well. So she put them in charge of Chasu, too.
Later, she went to see Badri Nath at Kamru Fort, where he was guarding Bushahr's throne. Finally, the goddess reached Chhitkul and settled down in Mathi Temple, where she protected all seven districts of the valley. The village of Chhitkul began to thrive after her arrival. Grazing for cattle was not a problem because people were growing more food and obtaining more of it.