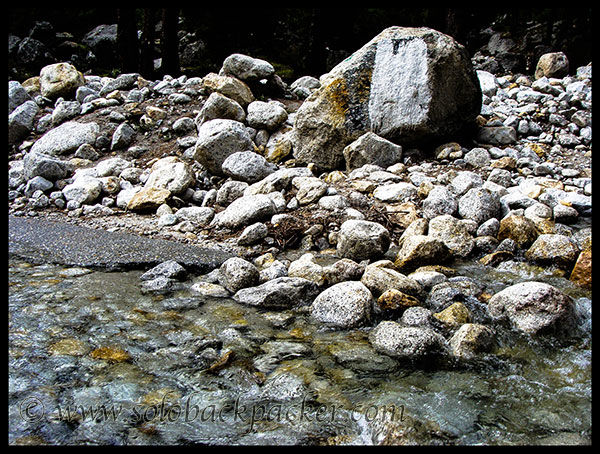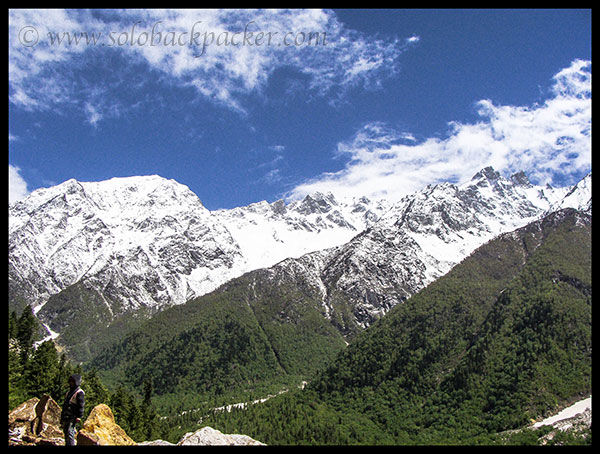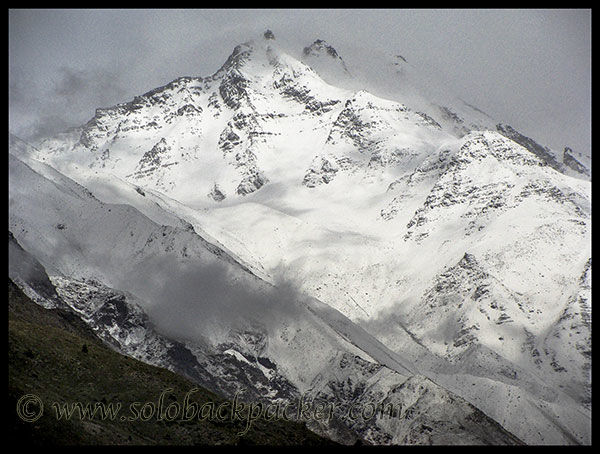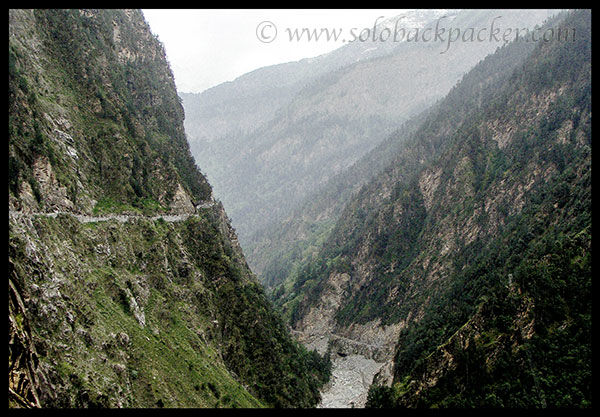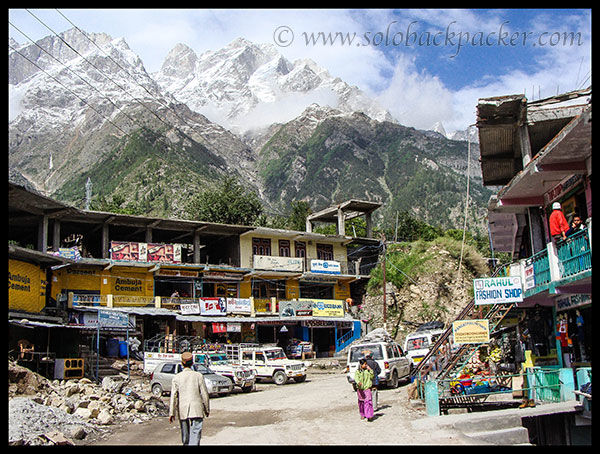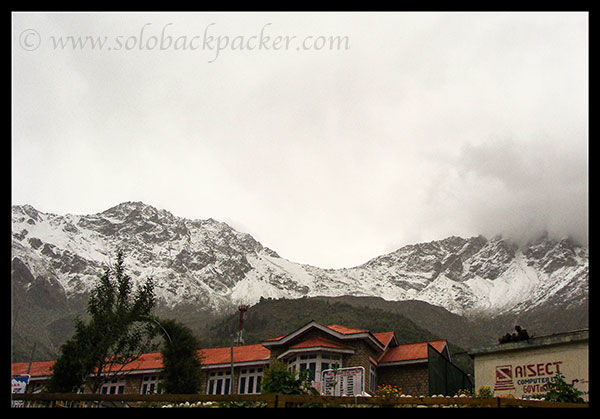 The moment we got out from the car and stepped in to the village of Chhitkul (or Chitkul), we were sort of awestruck. A spectacular sight of Chhitkul village and its surrounding left us speechless. 270 degrees of snowy, jagged panorama and 90 degrees of the arid boulder panorama, the Himalayas cover this village from all the sides and that view is breathtaking. Glaciers seem so close that we could easily reach out and touch them in the month of May, when back home Delhi is burning under the sun. At the edge of the village Baspa river meanders gently through the mountains of the Kinnaur Region. We were just thinking that where to go first, towards mountains, towards snow, towards houses or towards valley? That is what you can expect in Chhitkul, natural beauty at every step! Suddenly light drizzle started. It seemed that nature is giving us a grand welcome in the village of Chhitkul.
How to Reach Chhitkul ? The best way to reach Chhitkul is by using a Tourist Cab from Reckong Peo. It is about 60 kms away from Reckong Peo and considered as the last inhabited village at the Old Indian-Tibetan Trade Route. Reckong Peo is connected to the major cities of Himachal Pradesh with the government public buses at frequent intervals in the day time. Please go through this post to know about the various ways to reach Reckong Peo: Road Journeys from Delhi to Spiti Valley.
After Reckong Peo, you can go to Chhitkul either by public buses or tourist cabs. We hired a tourist cab from Reckong Peo Taxi Stand. There are many taxis available and the drivers generally ask about INR 2500 to INR 3000 for a return trip from Reckong Peo to Chhitkul via Sangla Valley.
If you want to use a public bus, then only one government public bus goes from Reckong Peo to Chhitkul. It departs from Reckong Peo bus stand at 9.30 AM and reach Chhitkul about 12.30 PM. In the afternoon, another bus departs from Reckong Peo at 1.00 PM, but it goes up to Sangla only. So, if you are intended to use these buses, please be aware that you will not be able to return from Chhitkul or Sangla on the same day, as it really required sufficient time to enjoy both the places.
If you want to drive your own vehicle and coming from Shimla side, then there is no need to go upto Reckong Peo. About 20 kms before Reckong Peo at Karcham, near JAYPEE Hydropower Dam site, a small paved road branched out from NH-22 and going towards Chhitkul. This narrow winding road is in relatively good condition, but you need a good driving skills, while driving on this road with a deep gorge of Baspa river at one side and the high mountains at the other side. Sangla is about 16 kms from Karcham and Chhitkul is further 22 kms away from Sangla.
Sangla Valley: Sangla is a small town located between Karcham and Chitkul from about 20 kms from Karcham. The town itself is a concrete town with small shops, some hotels and restaurants.
But the attraction of Sangla lies in the valley of Baspa River down below, not in the town itself. Sangla Valley is very beautiful, stretching many kilometers from east to west, and rimmed by snow-capped peaks out of your imagination and into the real world. The forested slopes below the snow are a mix between autumn-shaded leafy trees and big green pines.
There are several hotels around the town to stay at Sangla Valley. But, if you really wish to enjoy the beauty and charm of Sangla Valley, its better to stay into the wild, as there are several tent accommodation offered by many agencies in the heart of the valley. But, these tented accommodation generally cost much more than the hotel.
We did not want to go further from the beautiful valley. It needs some time, around 4-5 hours to walk around the valley and enjoy the landscape there. But, we were intended to go to Chhitkul and had no choice but to return back by evening from Chhitkul. So, we only stopped our car at many points in Sangla valley, clicked some pictures and moved on to Chhitkul Village.
The road to Chhitkul village is again narrow and bumpy, meandering through the mountain edges. There are some landslides area on the way, where stones can shoot down any time. On a bad stretch, water is also flowing on the road itself at a good speed and taxi driver had to exercise a high degree of caution while passing through that patch.
Chhitkul: It is a small village with the population of about 600 people and surrounded by snow capped Himalayas on one side and Baspa River on the other. It is considered as the last village on Old India-Tibet trade route, whether we can go without any permit. Beyond this village to the India-Tibet Border, there is no permanent settlement and tourist generally require prior permission to move beyond 2-3 kms from the village towards the border. We walked beyond Chhitkul in the fields up to one and half kilometer to feel the natural beauty which is lying all around us.
The most number of houses in Chhitkul are built with wooden walls and wooden roofs, though some used tin roofs to encounter the snow falls. Now a days concrete structures are also mushrooming.
We also visited an old temple in the village, a primary school and a so-called "Hindustan Ka Aakhiri Dhaba (Last Indian Food Joint)". The very few shops are there in the village mainly for the purpose of food catering. Mobile networks are not working there, but you can find a PCO shop located in a hotel. ATM is not available here.
We were wondering there for three hours. Then, it was the time to go back. We left Chhitkul, paased along the Baspa River valley and headed back along the mighty Sutlej River once again. Still amazing mountain views – I knew that we would have similar views then for the rest of the trip. We moved along the river bank, through some very high mountains and above some very high gorges. Up and down all evening, once again passing dam construction sites and roadworks,we returned to Reckong Peo by the evening. This was the end of our trip to the land of fairytales.