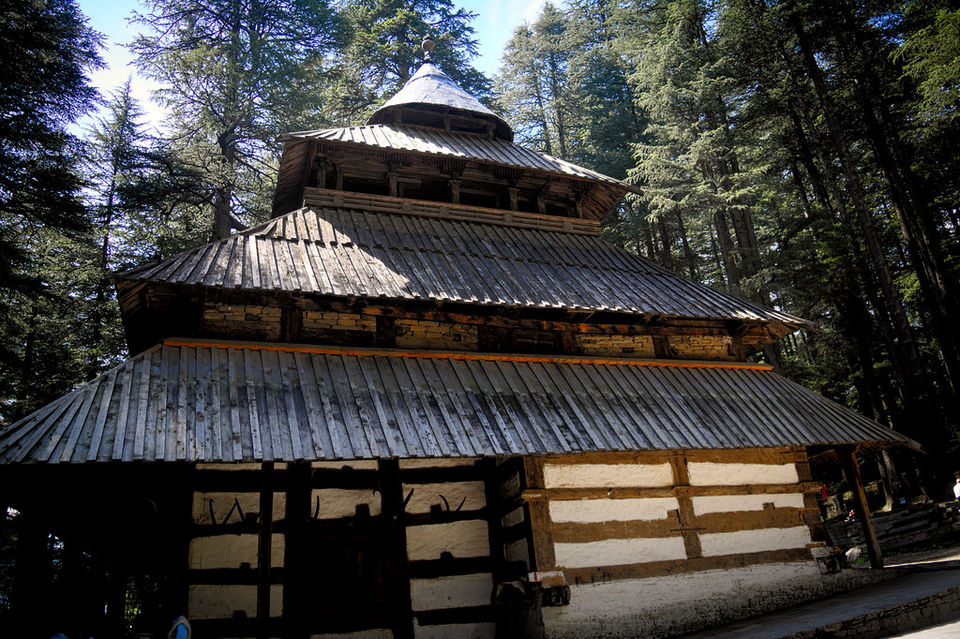 Time has flown, but the memories of our (with my ex-husband and two daughters) visit to Manali during the summers of 2016 are still fresh in my mind. People who know me well know that being a true Bollywood lover, how much I am fond of tall, snow-covered peaks, dense forests, waterfalls, and pictorial valleys. Everything about Himachal was full of magic; the beauty of Himachal enthralled me completely. Our trip was more emotional than my co-travelers; the journey started from Shimla and ended in Delhi. We visited all the popular destinations —Shimla, Kufri, Kangra, Mandi, Rewalsar, Dharamshala, Dalhousie, Khajjiar, etc. We even covered almost all the Hindu temples- Jwala Devi, Chamundi Devi, Chintpurni Mata, Baijnath, buddha dynasty, and others. But the one place that is going to be always with me in my memories and I'll cherish throughout my life was the Hidimba Devi Temple in Manali.
It's written in our history that the temple was built in 1553 CE by Maharaja Bahadur Singh.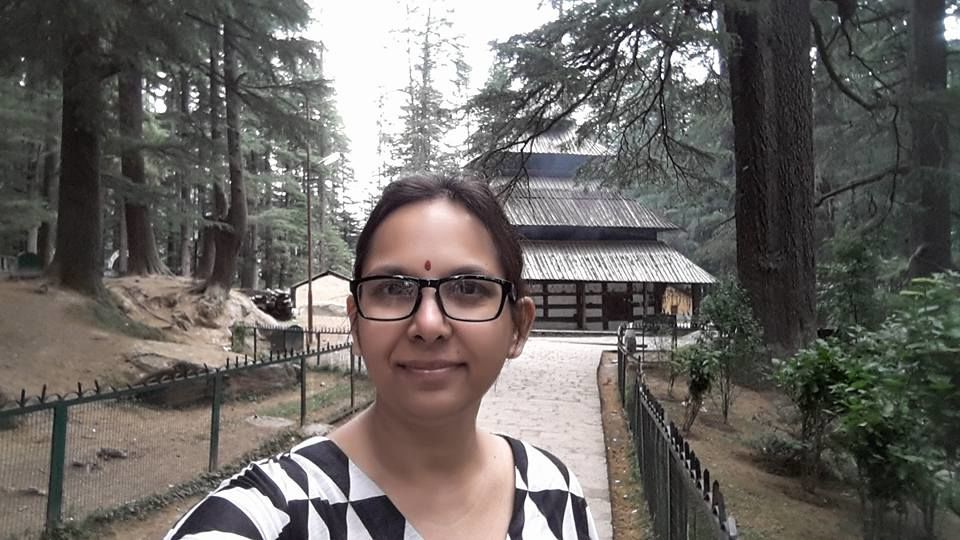 There is a belief that the Hidimba Devi Temple in Manali is dedicated to the Demoness Hidimba, who was the wife of Bhima (one of the Pandava brothers). This takes us to the old story of Mahabharata; born as a demoness, Hidimba was the sister of Hidimba, the mighty monster king of the Kamyaka forest. It is said that after the Pandavas escaped Duryodhana's attempt to assassinate them, they went straight to the Kamyaka forest, which was the home for the demon siblings. Hidimba knows that Pandavas have come to stay there, and he orders his sister to kill the brothers. Hidimba then transformed herself into a beautiful woman to charm the Pandavas. But after seeing Bhima, she fell in love with him at first sight. She changed her mind to kill them went up to Bhima with a marriage proposal. She even revealed her real identity and cautioned him of the proximity of Hidimba and the danger from him. Not only this, she helped Pandavas defeat her brother. After seeing her honesty and love for Bhima, he agreed to marry Hidimba with a condition. His only requirement was that he would leave Hidimba once she gave birth to his child. Within a year, a baby boy was born to Hidimba and Bhima, after which they left the forest, and Hidimba was left alone with her son. Even though she had no complaints against Bhima, and single-handedly brought up her son, who grew up to be a strong warrior like his father, who then fought against Kaurav's in the battle of Mahabharata.
It is believed that during the later phase of her life, Hidimba would practice arduous meditation and eventually be blessed with supernatural powers. She turned into a goddess and became the protector of the region. She was different from all other demons; her helping nature made her goddess, and locals who looked up to her built a temple in her name. Today, Hidimba Devi is worshiped as a deity, and her temple has become one of the most popular tourist attractions in Manali.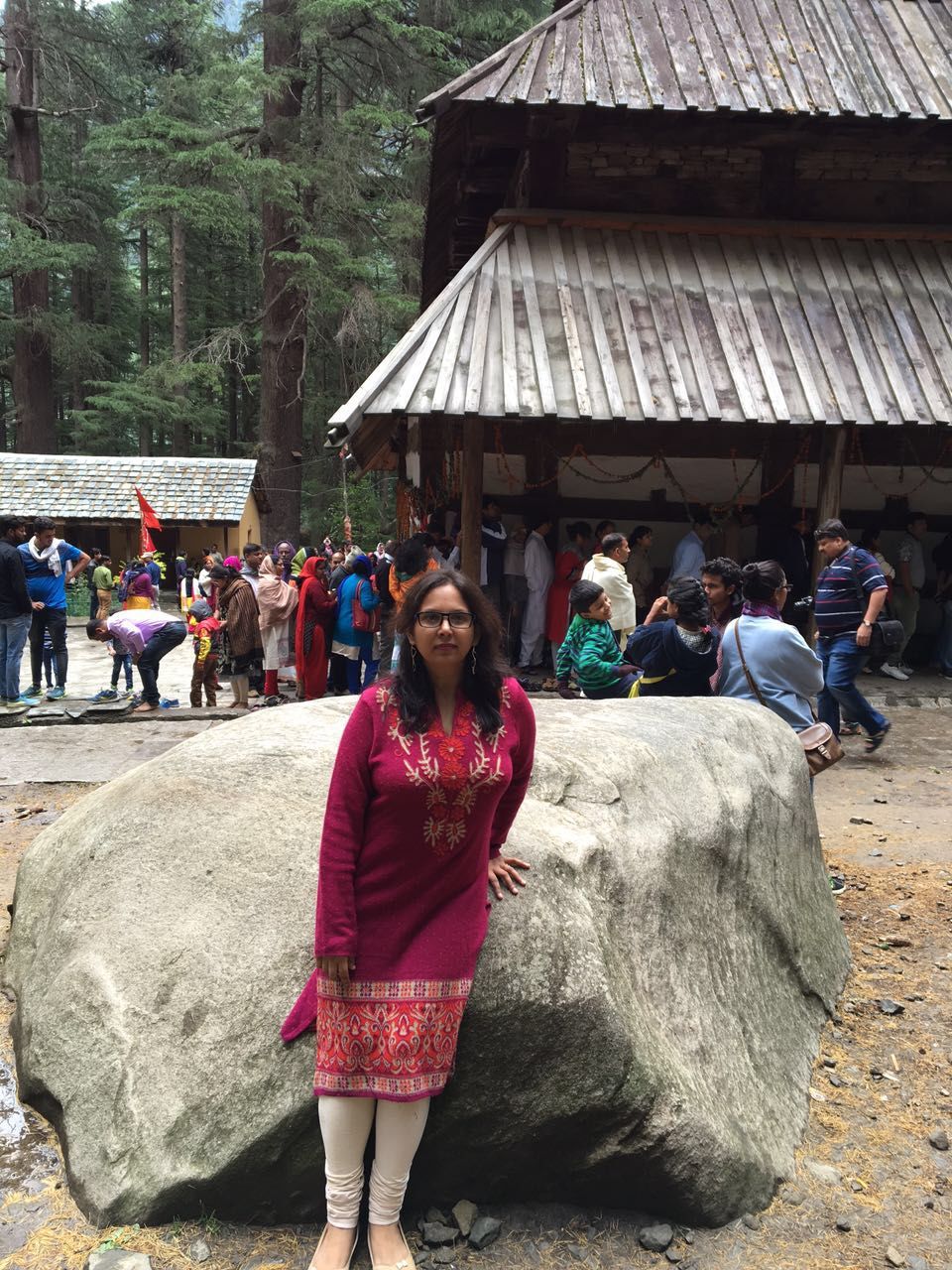 This is a story behind the temple, but what fascinated me most was the beauty. Before visiting, I had already gone to other temples in Himachal, but the architecture, surroundings, vibes of this temple mesmerized me completely.
We reached the temple around noon, which was a prakar hour as per the locals. The queue was so long that it gave me a lot of time to explore every part of the temple (of course from a distance) and around. The wooden temple in Pagoda-style architecture of a Hindu Shrine was different and magnificent.
The pitch, skeletons of animals, tall deodar trees, everything was just a beautiful sight for eyes. Although the chaos was at another level in the temple, there was some calm in the surrounding, attracting me more. We came back from the temple and visited other places in Manali. I felt some connection with the temple, which was so deep that I decided to stay there once more before leaving for the journey ahead. The following day when everybody was sleeping, I woke up at 5, took a shower, and walked towards the temple. Thankfully our hotel was just a kilometer away from the temple; rather than taking my car along, I decided to walk. When I reached the temple, I could feel the charm more closely than the other day. Its calm atmosphere can easily touch the depth of one's soul, making it a perfect getaway for nature and peace lovers like me. It was dense, dark, chilling, and enchanting—an breath-taking experience. There was a soothing aura around this place; the forest, trees, breeze, everything was to calm the soul and inspire a state of humility.
As per the locals, Hidimba Devi still protects the forest, but for me, she was a woman of substance who accepted her love most selflessly and lived her life with dignity. After seeking the blessings of such a strong and dignified goddess, we moved on towards our other destinations, which were Manikaran sahib, etc. Not to forget, the Hadimba temple has also been featured in many of our Bollywood movies, so if you haven't been there yet, you can still experience the beauty through the eyes of our Bollywood directors. I will always cherish the visit and would love to visit again and again.
This post is originally posted in https://readandfeed.in/a-trip-to-magnificent-hadimba-temple-manali/